Have you guys seen this hairstyle floating around Pinterest? I've seen this and one similar where you take all the hair off the neck and roll it into a headband. I've never done a tutorial on it and thought you guys would enjoy! I purposefully rolled the hair into the headband a little more randomly than other tutorials. I think the bohemian, more undone take on this hairstyle is really pretty. I don't know why but I'm just a sucker for hairstyles that are messy but still put together.
Step-by-step instructions:
Place an elastic headband over the crown of your head
Begin rolling hair directly below the headband up and into the headband
Yeah, it's so easy there's only two steps haha! If you want the curls, take one inch sections and wrap away from your face around a one inch curling wand. Brush the curls out with a paddle brush and spray with sea salt or hairspray. Make sure that the hair near the face is loose and has volume. I found my headband at Claires.
A few months ago Sam Villa sent me some products to try out and I've gotta say- I've been thoroughly impressed. If you've never heard of Sam Villa before you definitely need to check him out on YouTube. He's seriously a hair genius. Like the guy is just crazy talented and comes up with the most innovative hairstyles. I would expect nothing less than excellent tools from his line. My very most favorite tool of Sam Villas is the blow dryer, it's so light and compact and dries the hair quickly, but today I wanted to share with you the SLEEKR.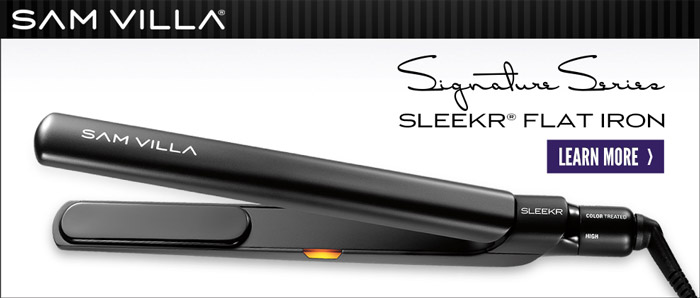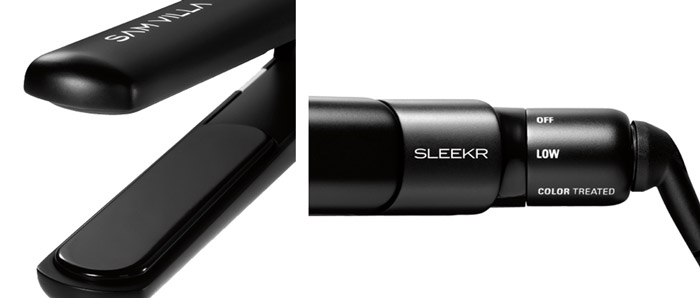 The SLEEKR has rounded edges on the plates which prevents the hair from snagging and makes flat iron curls look absolutely gorgeous. The ceramic plates are coated with tourmaline and are ionic, which gives the hair extra shine and smoothness. I really love the handle, it's slightly longer which allows more control and less wrist fatigue. The only thing I wish the flat iron had was a light near the heat settings! I can't ever tell which setting I have it on without concentrating on where the arrow is! But all in all this is a great straightener.
And as always, the SLEEKR is backed up by the Sam Villa guarantee. Use the code PRETTY to take 20% your entire order total! Make sure to checkout his blow dryer and this paddle brush, they're my favs!