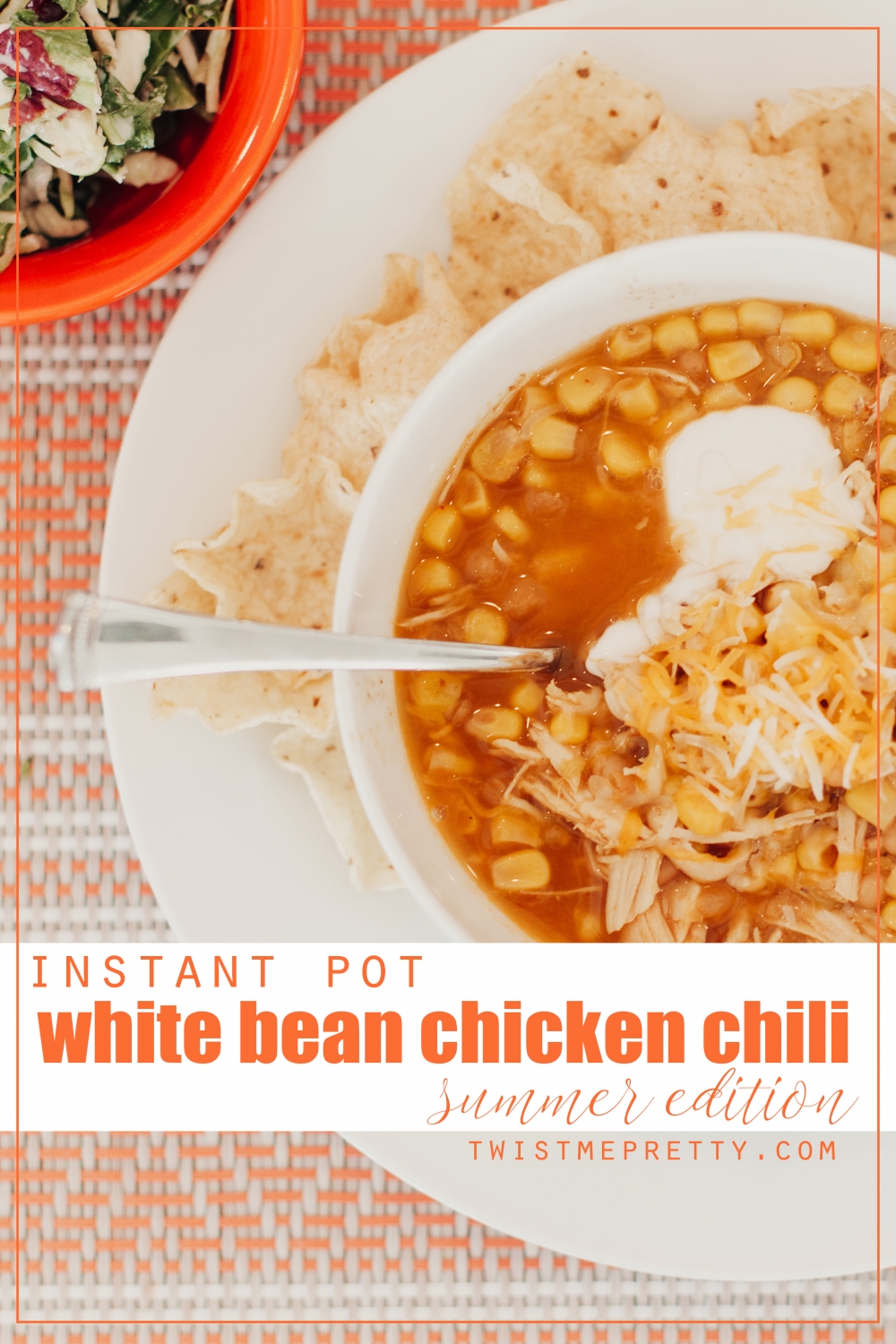 WHITE BEAN CHICKEN CHILI — SUMMER EDITION! Okay loves, I'm back at it with the instant pot and still working on my goal of finding quick, easy, and healthy recipes. Today I've got a super yummy one for you from Eat.Drink.Love! This is one of those meals that takes you five minutes to get everything put in the instant pot and voila! in under one hour your dinner is ready!
Now I know what you might be thinking "chili… isn't that a winter dish?" but today we're breaking rules and eating chili in the offseason because we can! Also because this chili is totally fit for the summer because of its broth-base. It is light and fresh and doesn't leave you feeling overwhelmingly full but rather sufficiently satisfied, perfect for the summer months. This chili is truly the best and easiest summer recipe that everyone in your fam will love, including the kids!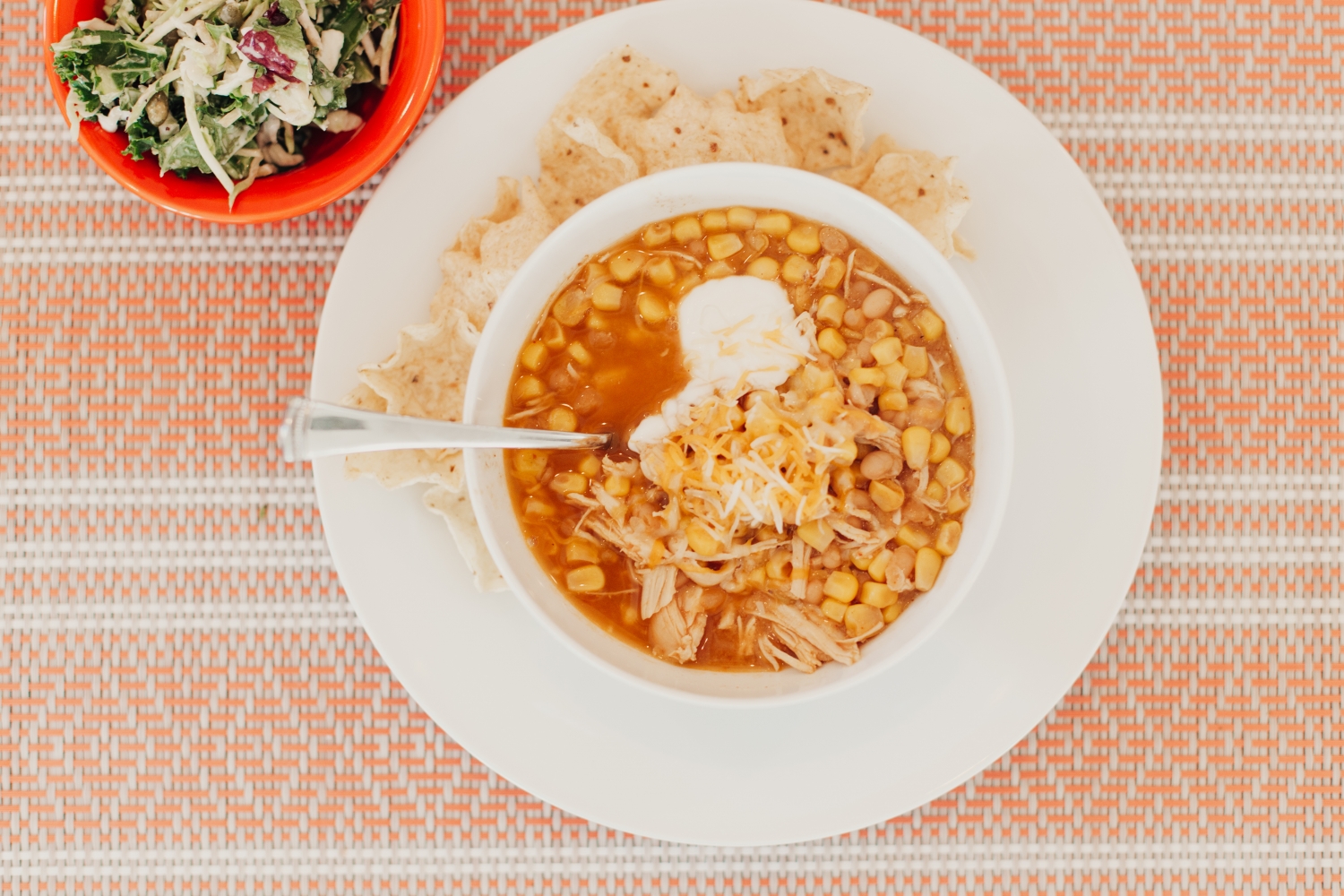 Here's what you're going to need: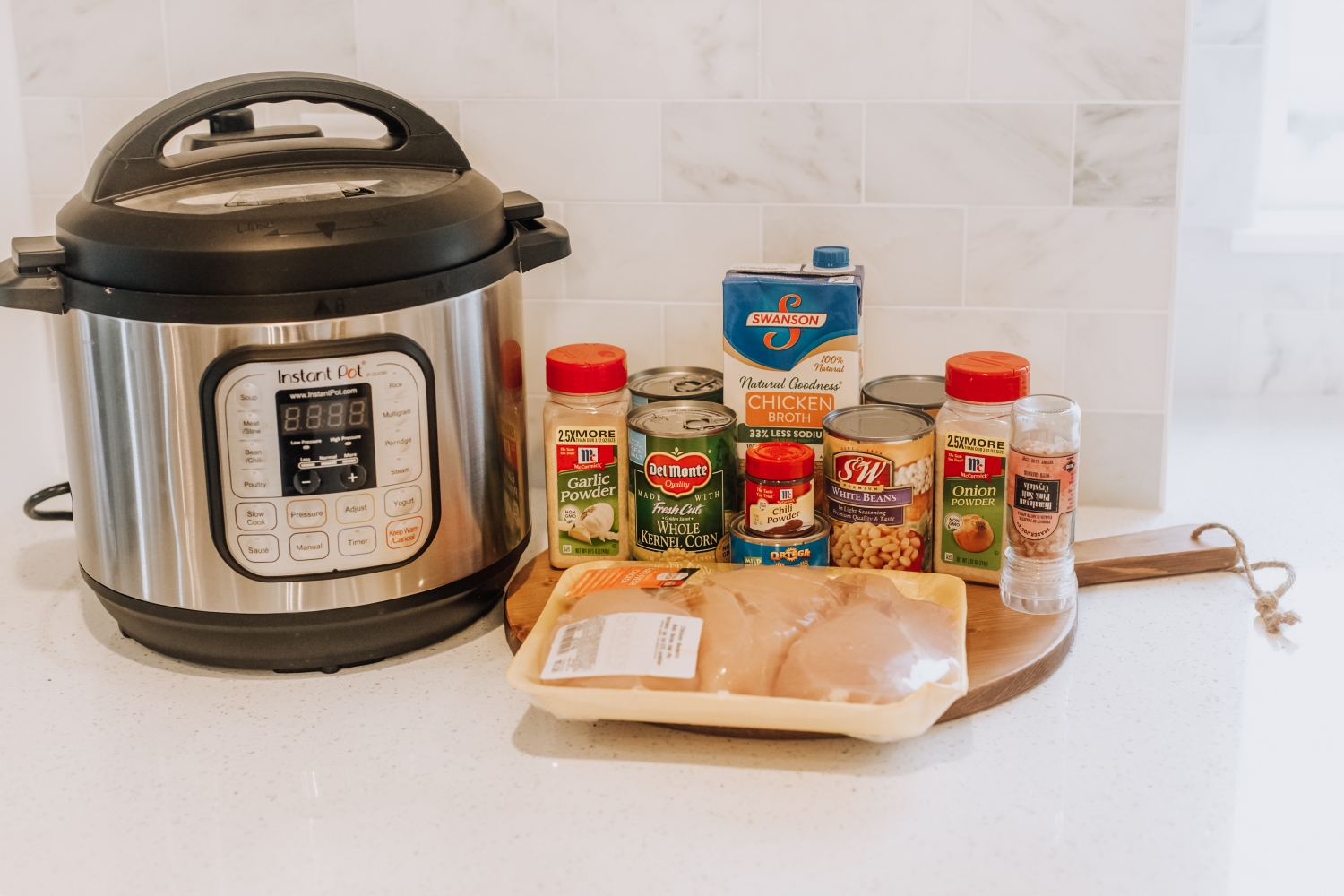 WHITE BEAN CHICKEN CHILI
INGREDIENTS:
1 1/2 pounds boneless skinless chicken breasts, halved lengthwise
2 (15-ounce) cans white navy beans, rinsed and drained
1 (15-ounce) canned corn, drained
1 (4-ounce) can, diced green chiles, drained
2 cups low sodium chicken broth (can add more if desired)
3 teaspoons ground cumin
2 teaspoons chili powder
1/2 teaspoon garlic powder
1/2 teaspoon onion powder
1 teaspoon kosher salt
shredded cheese, avocado, sour cream, cilantro for topping
INSTRUCTIONS:
1. Place the chicken breasts into the pressure cooker.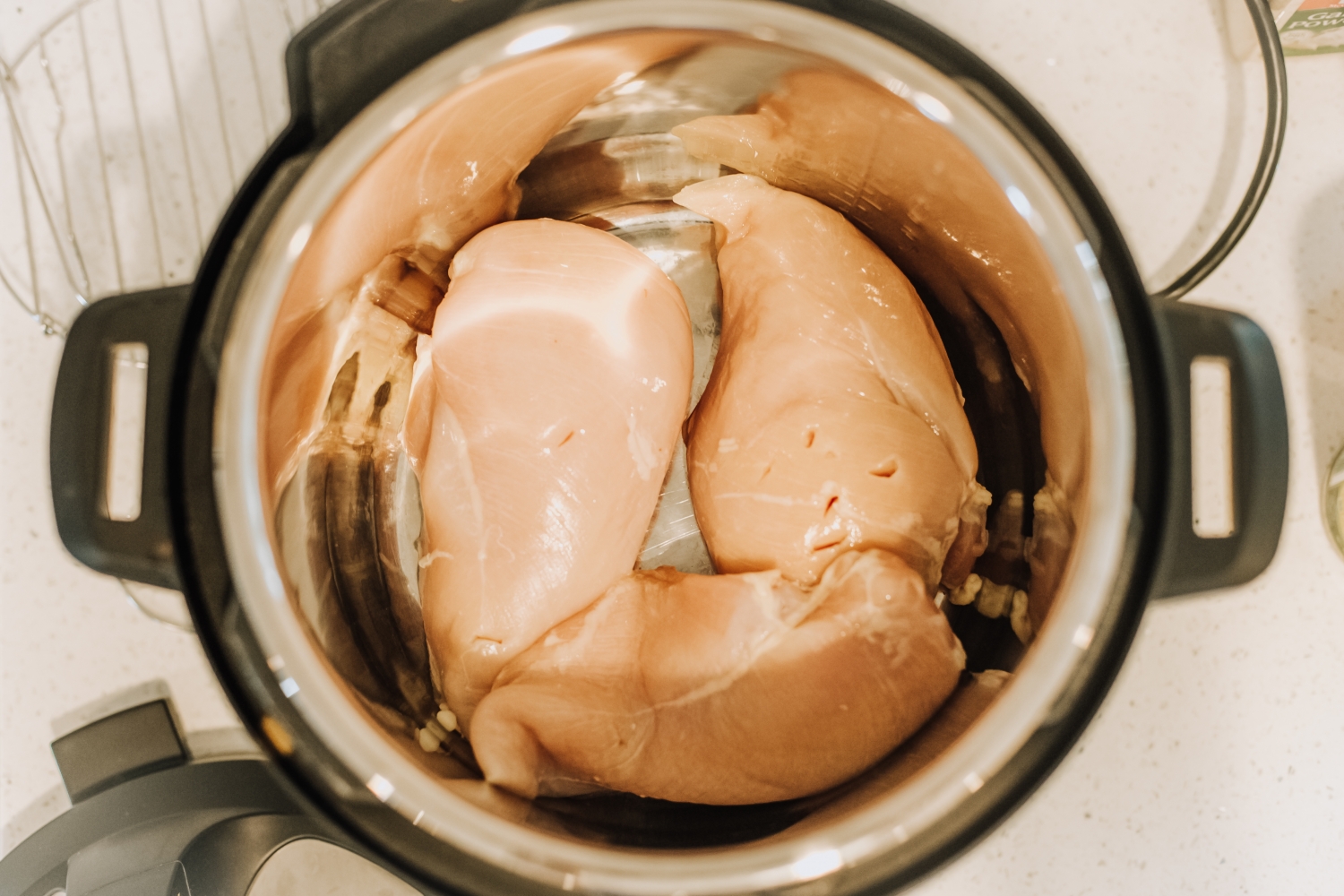 2. Add in in the beans, corn, chiles, broth and stir in the seasonings.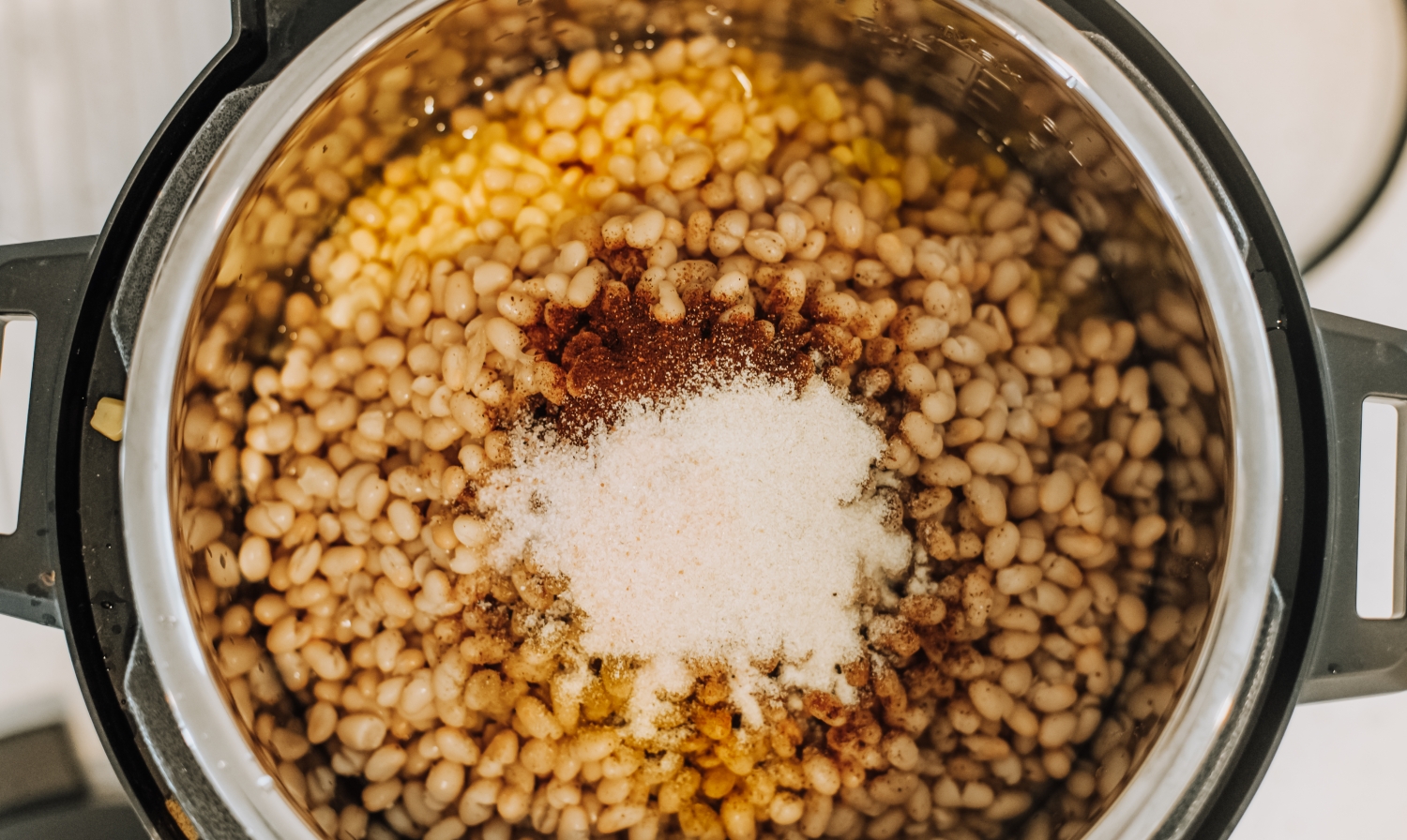 (I wasn't joking when I said you throw it all in one pot and you were done!)
You're gonna close the lid, and press the poultry option and set to 15 minutes. Shred the chicken with a fork, and serve with your desired toppings.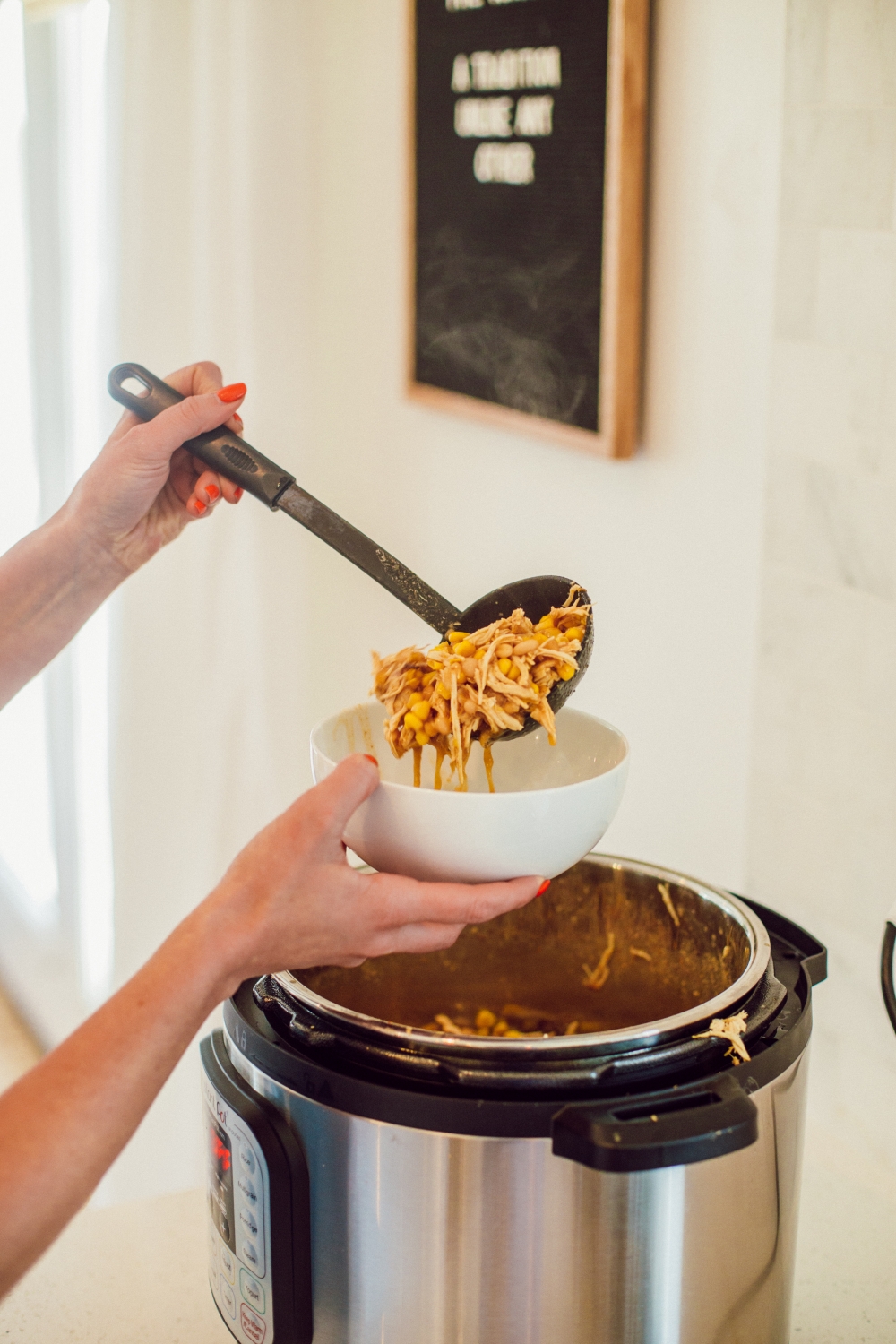 We served our chili up with some tortilla chips, cheese, a side of broccoli or our favorite Kale Salad from Costco's Sweet Kale Salad Mix (such a great quick salad!).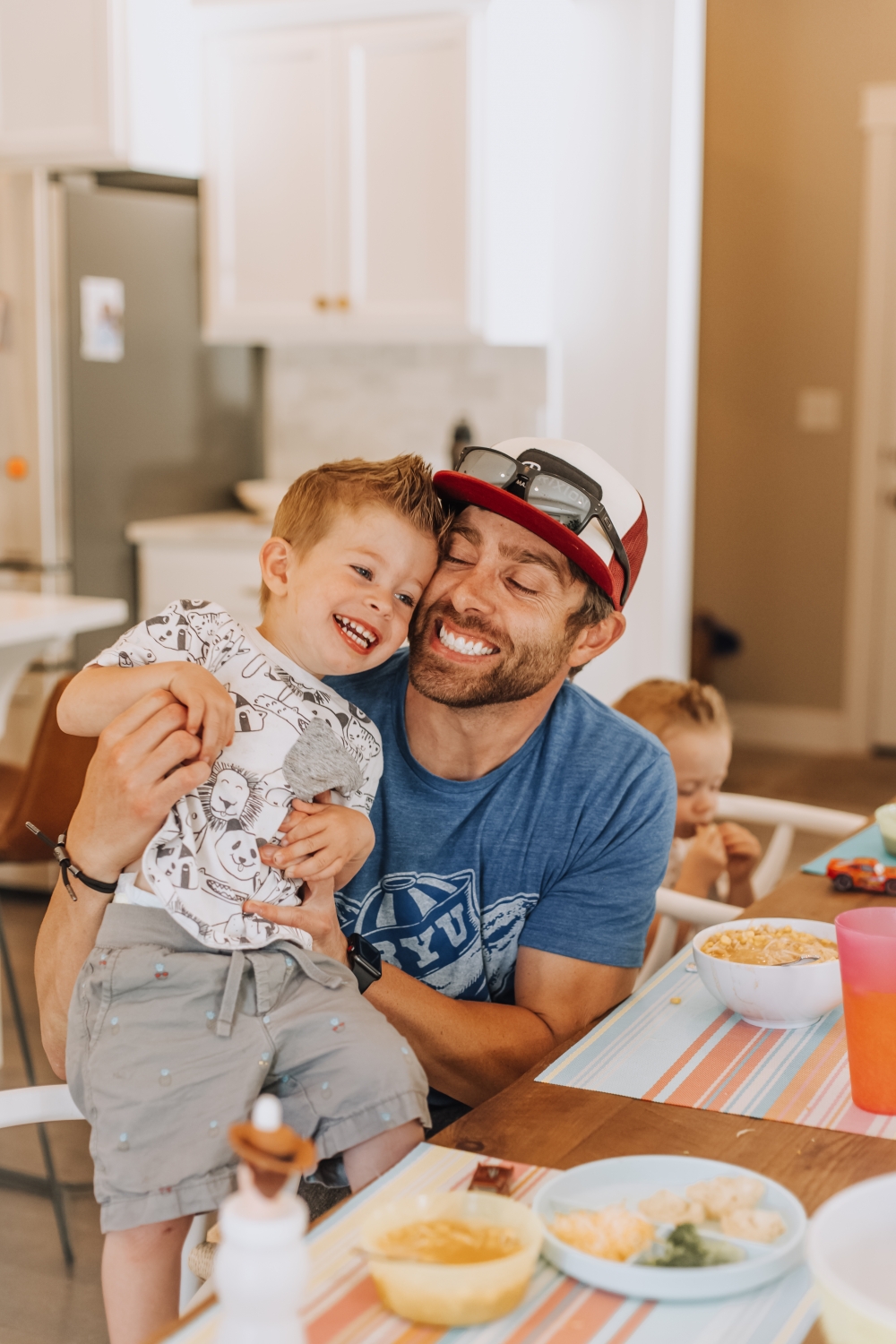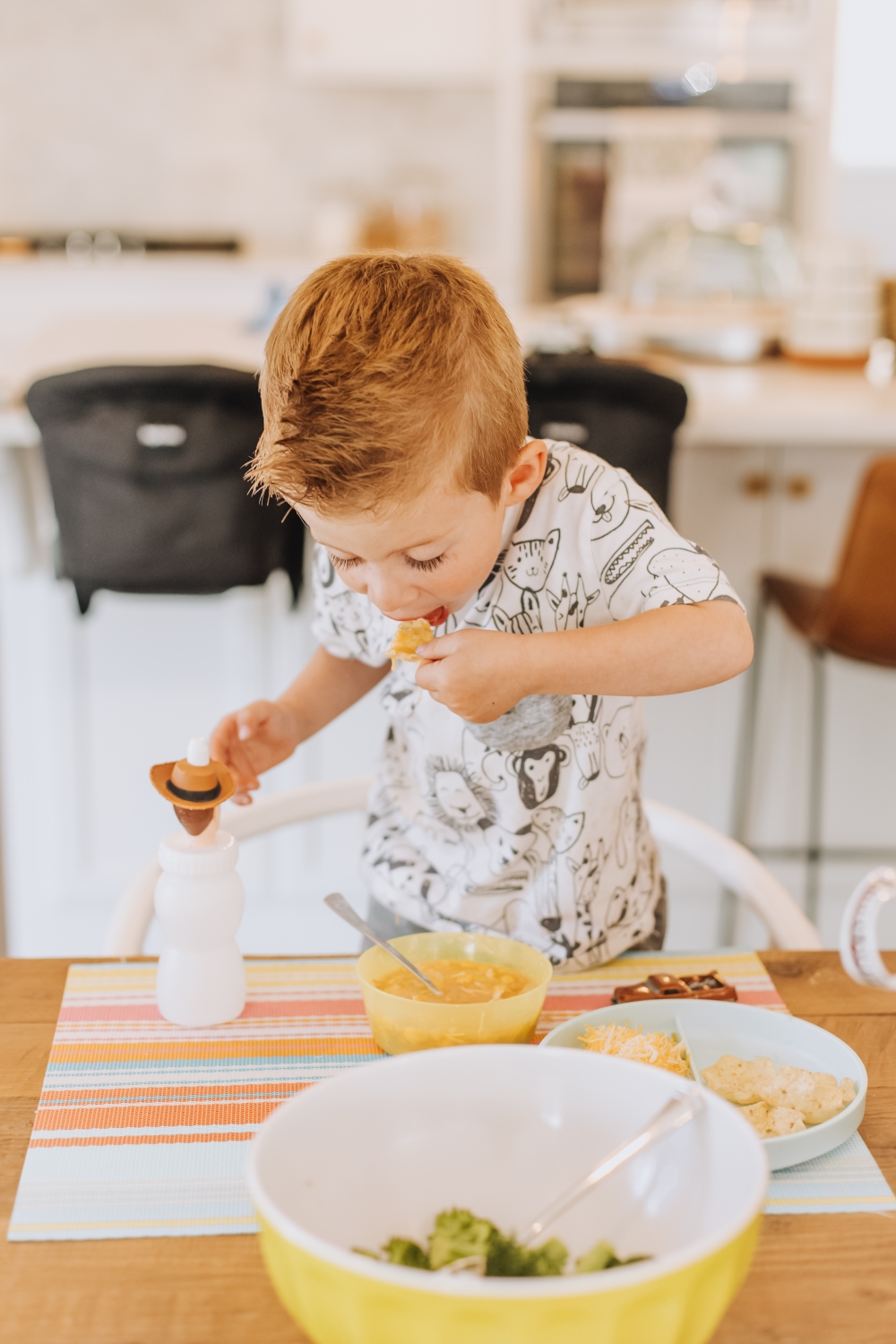 Even the babies (realizing my babies are not so baby anymore since they turned three last Friday ?) loved it! They usually have to have their food separated, what is it with kids and their food touching?! This meal though gave me hope that one day we'll be a house that eats our meals as full dishes instead of grouped out foods haha!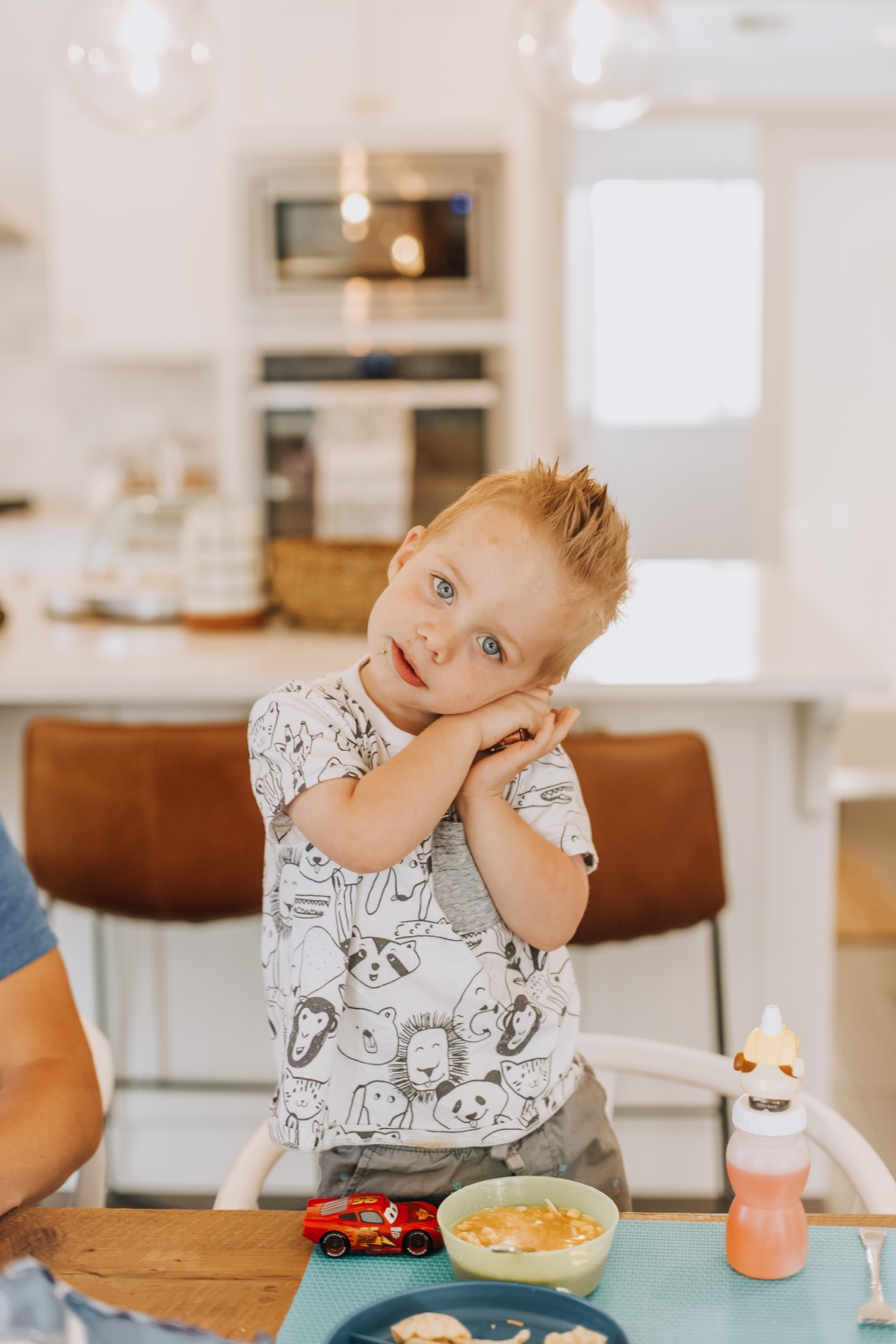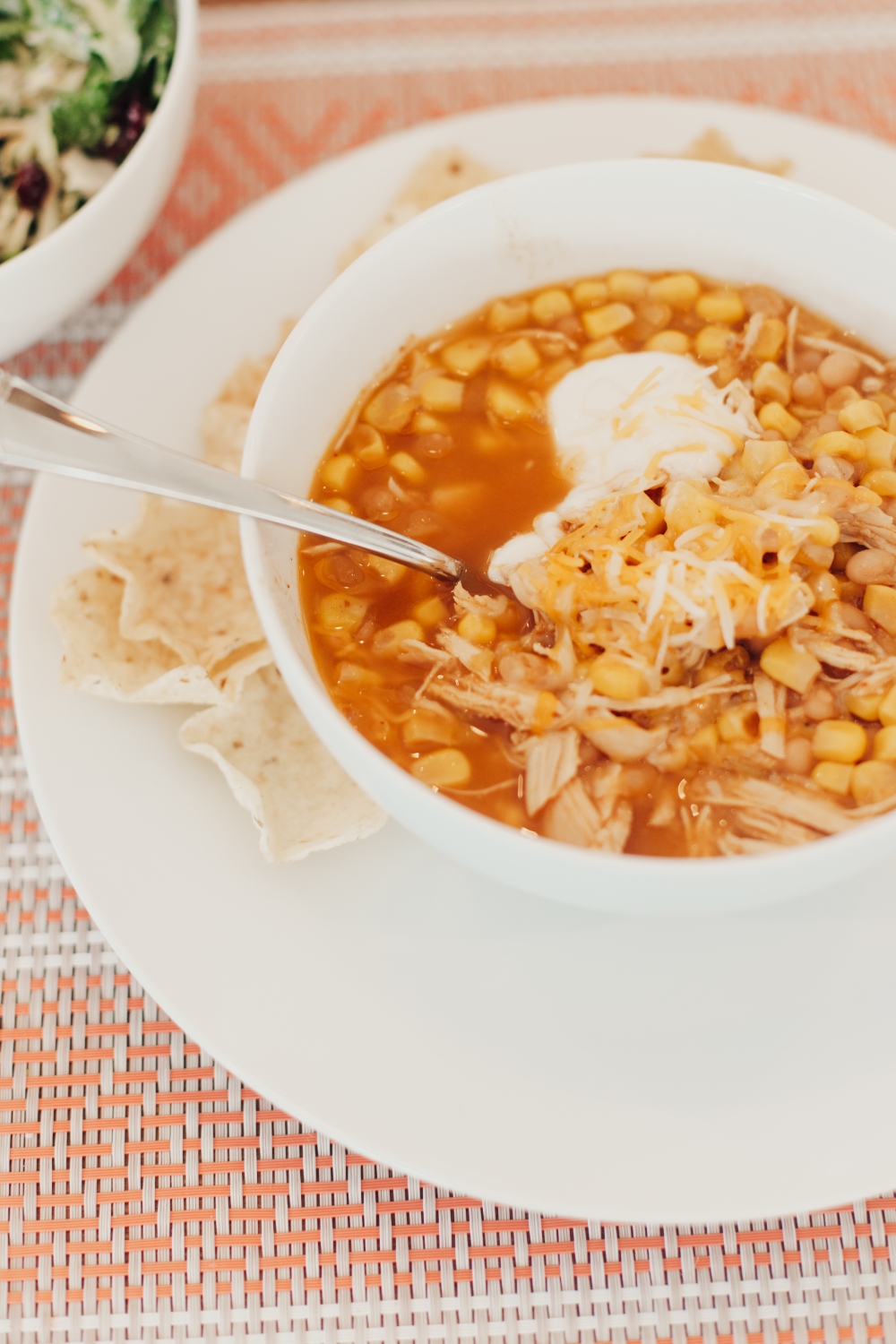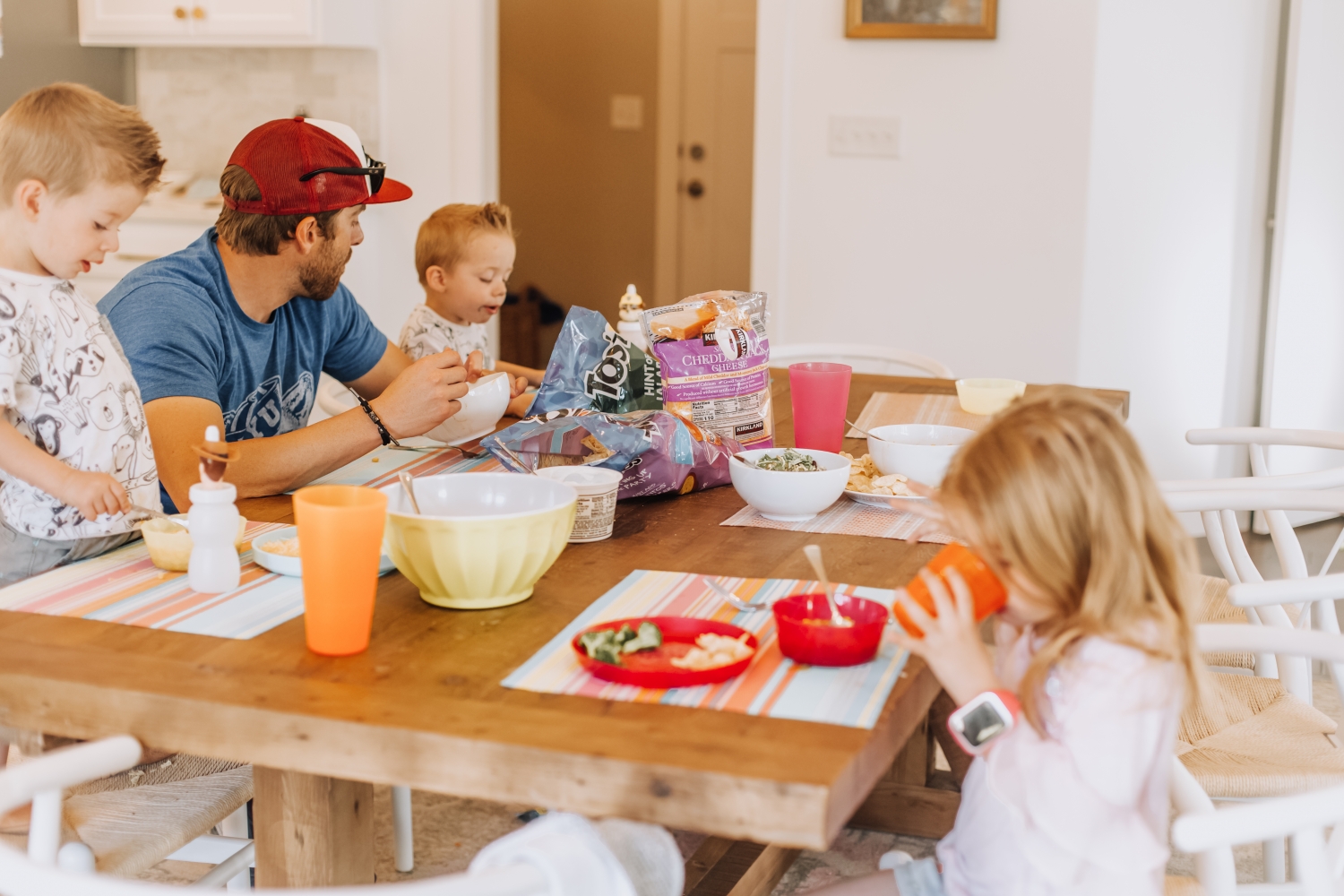 The great thing about this White Bean Chicken Chili is that you probably have most of the ingredients sitting in your pantry just waiting for you to use them! If you try it, let me know how it goes!! Did you love it? Did your family love it? All credit goes to Stephanie at Eat.Drink.Love!
The quest for finding quick, easy, and healthy recipes for my family is still going strong! If you have any good recipes comment them below so I can give them a try! Good luck with the chili loves!
xo