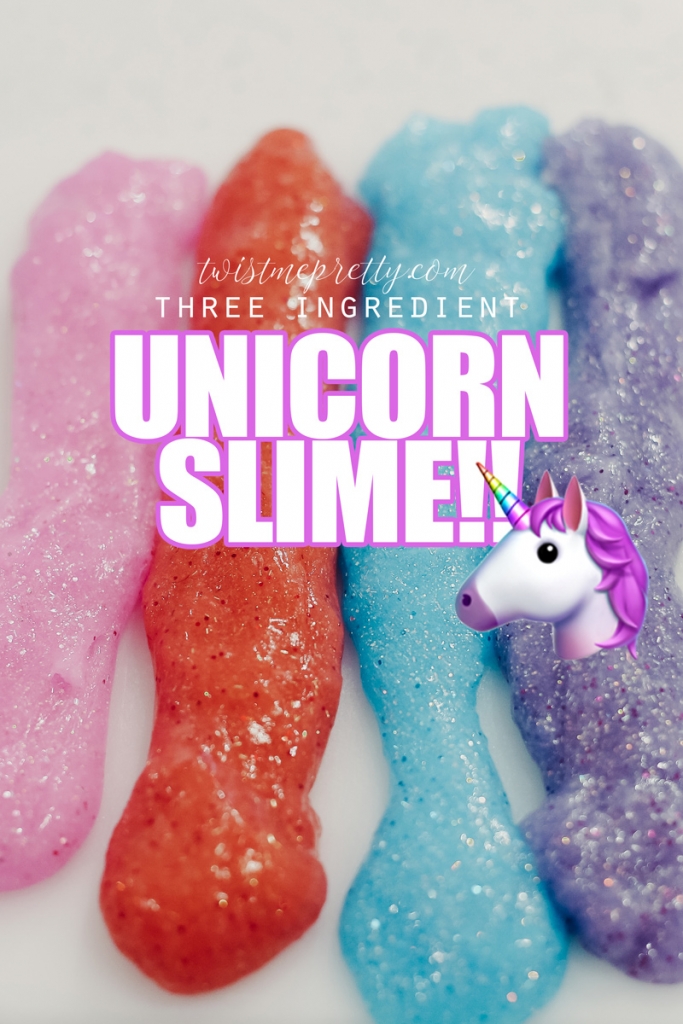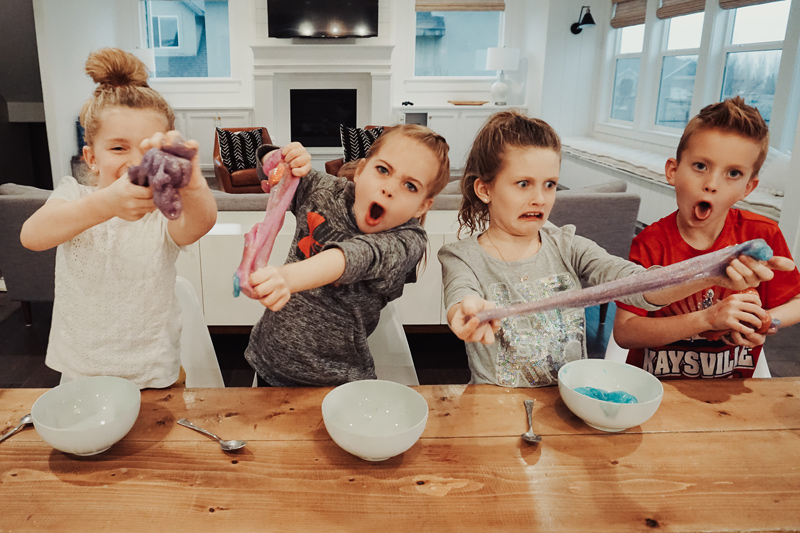 Oh my goodness, my kids have been BEGGING for slime!!!! I banned it from our house a long time ago but finally decided to just embrace the craze. My kids love it so much and I've gotta tell ya, we had a BLAST making it!!! We invited a few friends over and just made an afternoon out of it!
There are several different recipes for slime and I'm sure we will explore them all haha but today we're sharing how to make 3 Ingredient Slime!!!! Savy liked to call it her "Unicorn Slime"! It's 3 ingredients and so easy that I honestly let the kids just do it on their own as I monitored them putting in the right amount of ingredients.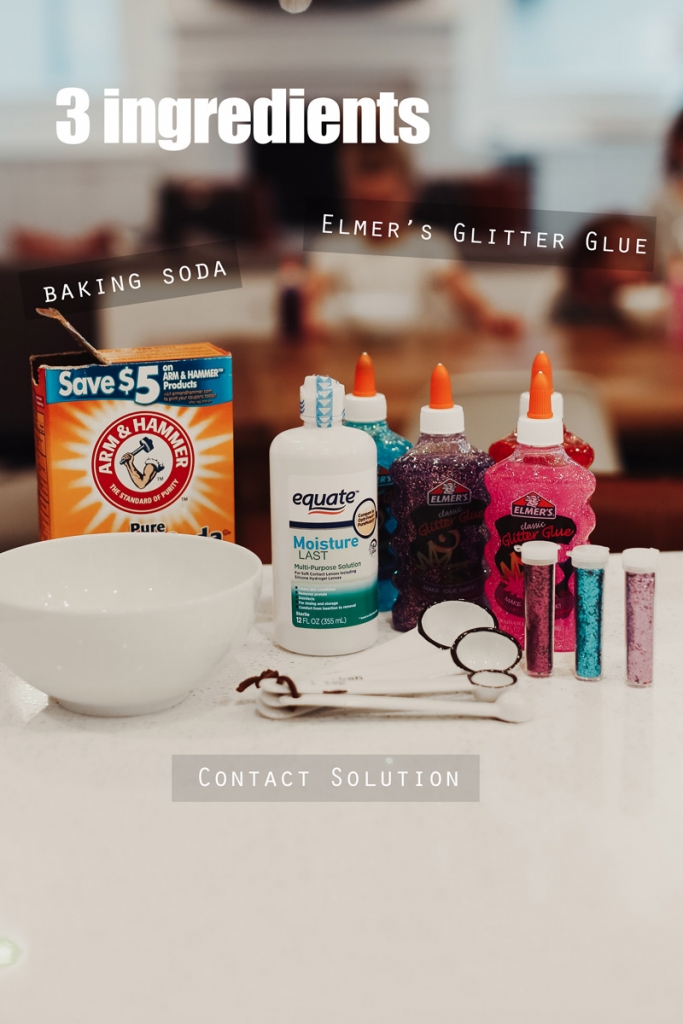 INGREDIENTS: Elmer's Glitter Glue (6oz) + Baking Soda + Contact Solution and more glitter if you want!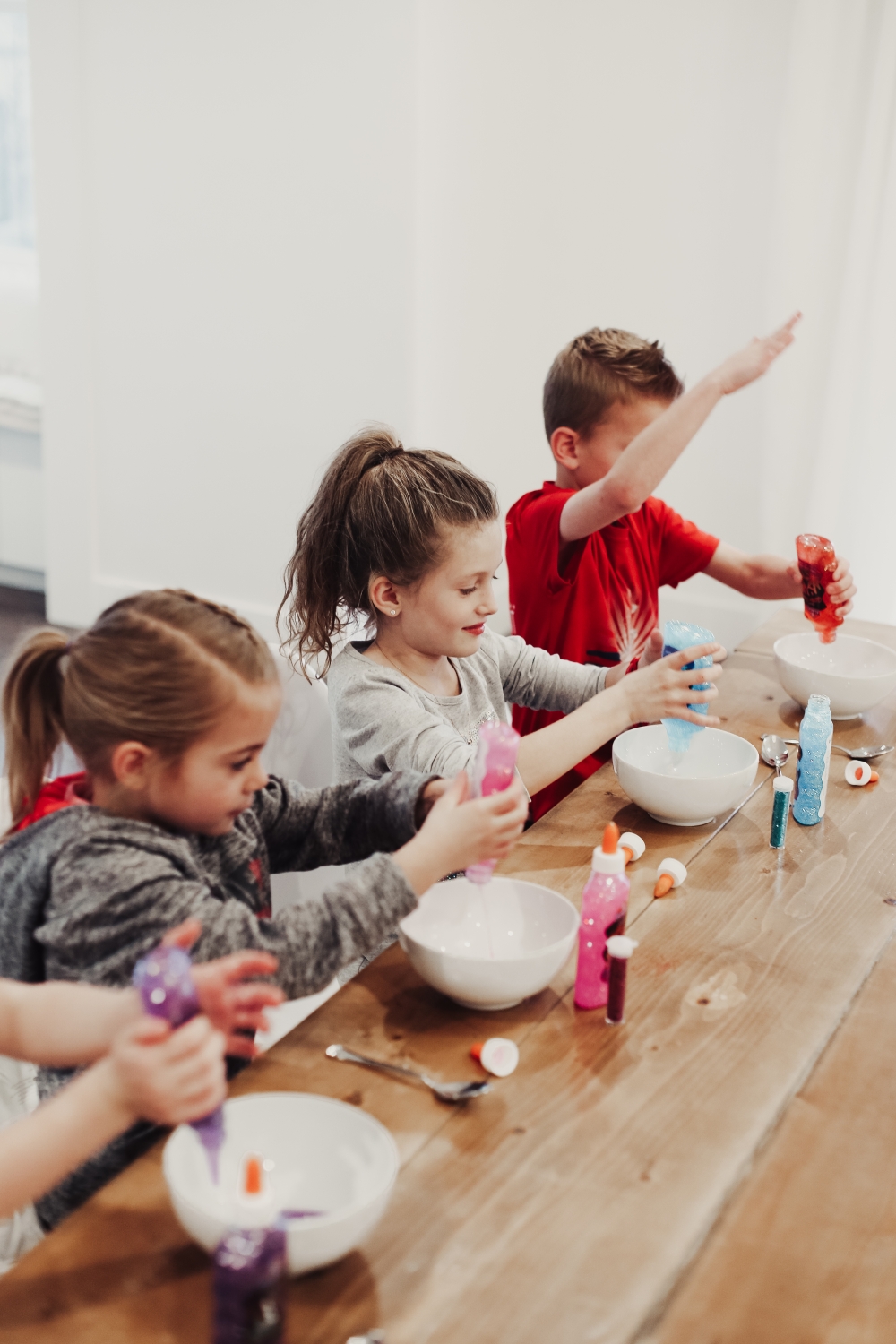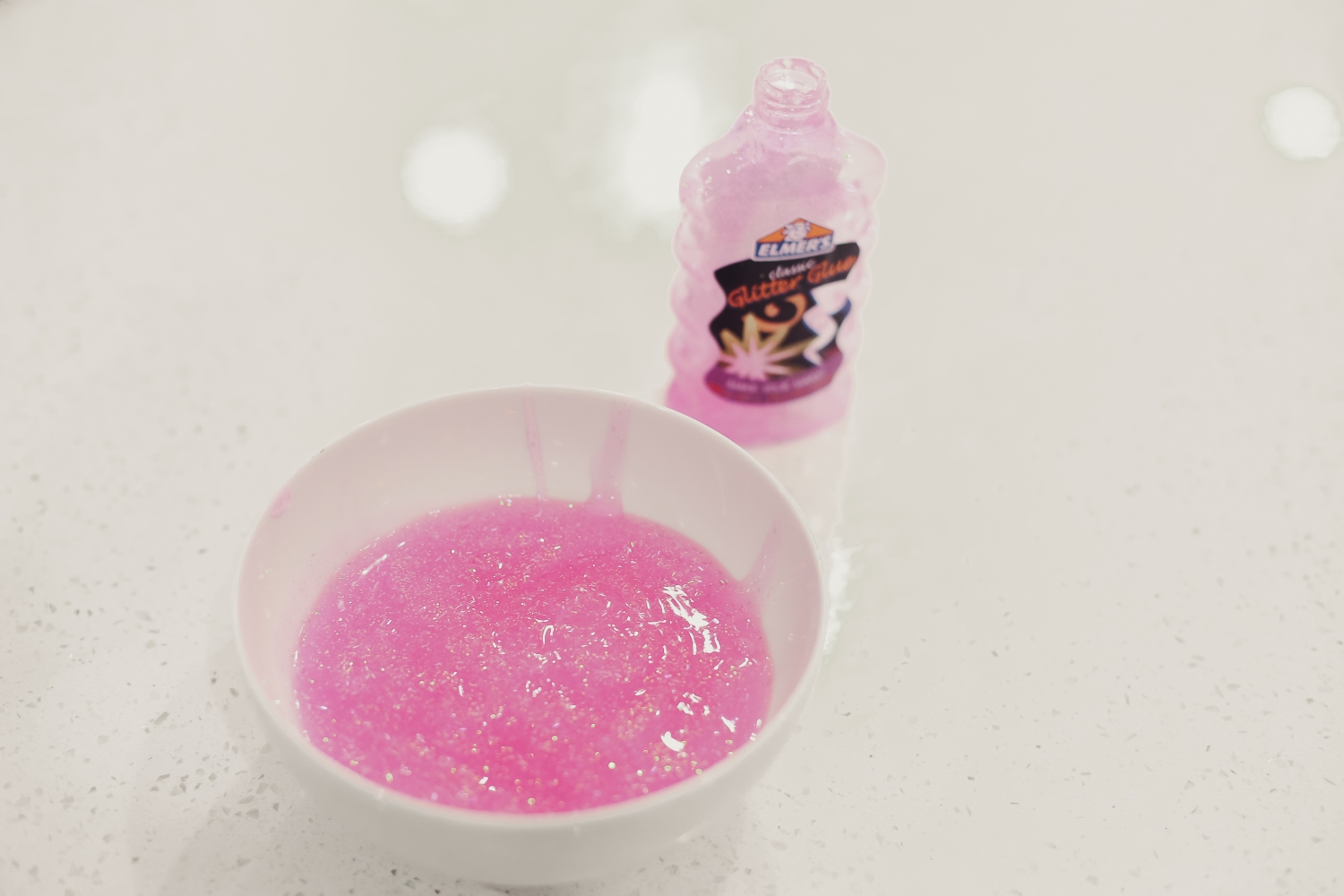 Step one: I gave each of the kids a little bowl and had them empty the entire Elmer's glue bottle into the bowl. We chose the glue that was colored and had glitter in it.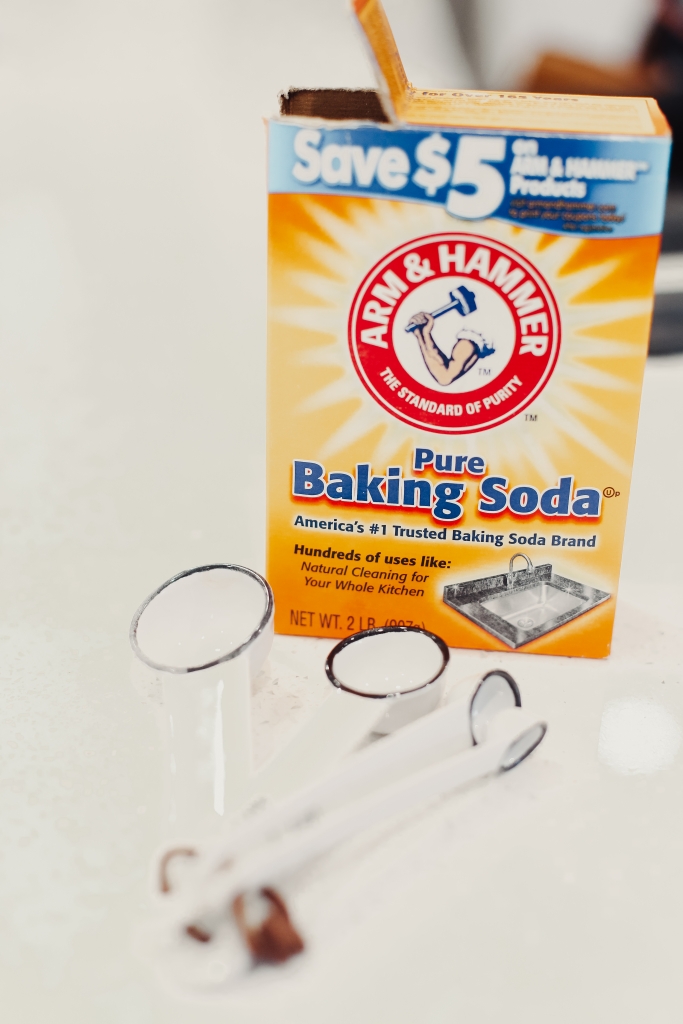 Step two: After that we added 1 TBS of baking soda to the glue and then they stirred it around with a spoon. Next they added some glitter, totally optional and honestly a little unnecessary because it was already in the glue. They just wanted it when we were at the store so I figured why not!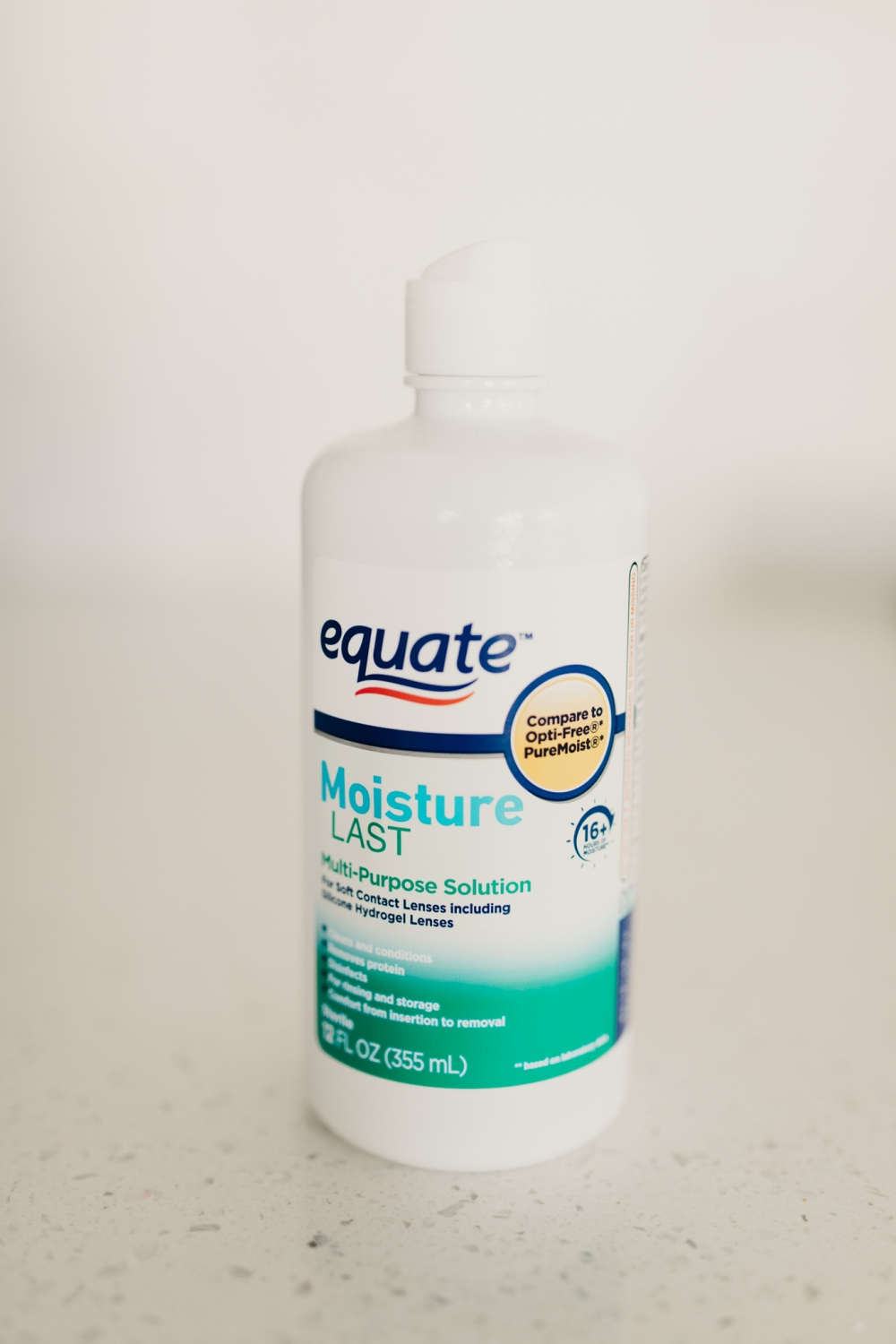 Step three: Then we added 2 TBS of contact solution. When picking up contact solution make sure there is boric acid in the ingredients, that's apparently the ingredient that helps it bind together. Once you add that to the mixture, you'll notice it starts becoming more slime like. Then they'll start using their hands to really mix in all the ingredients.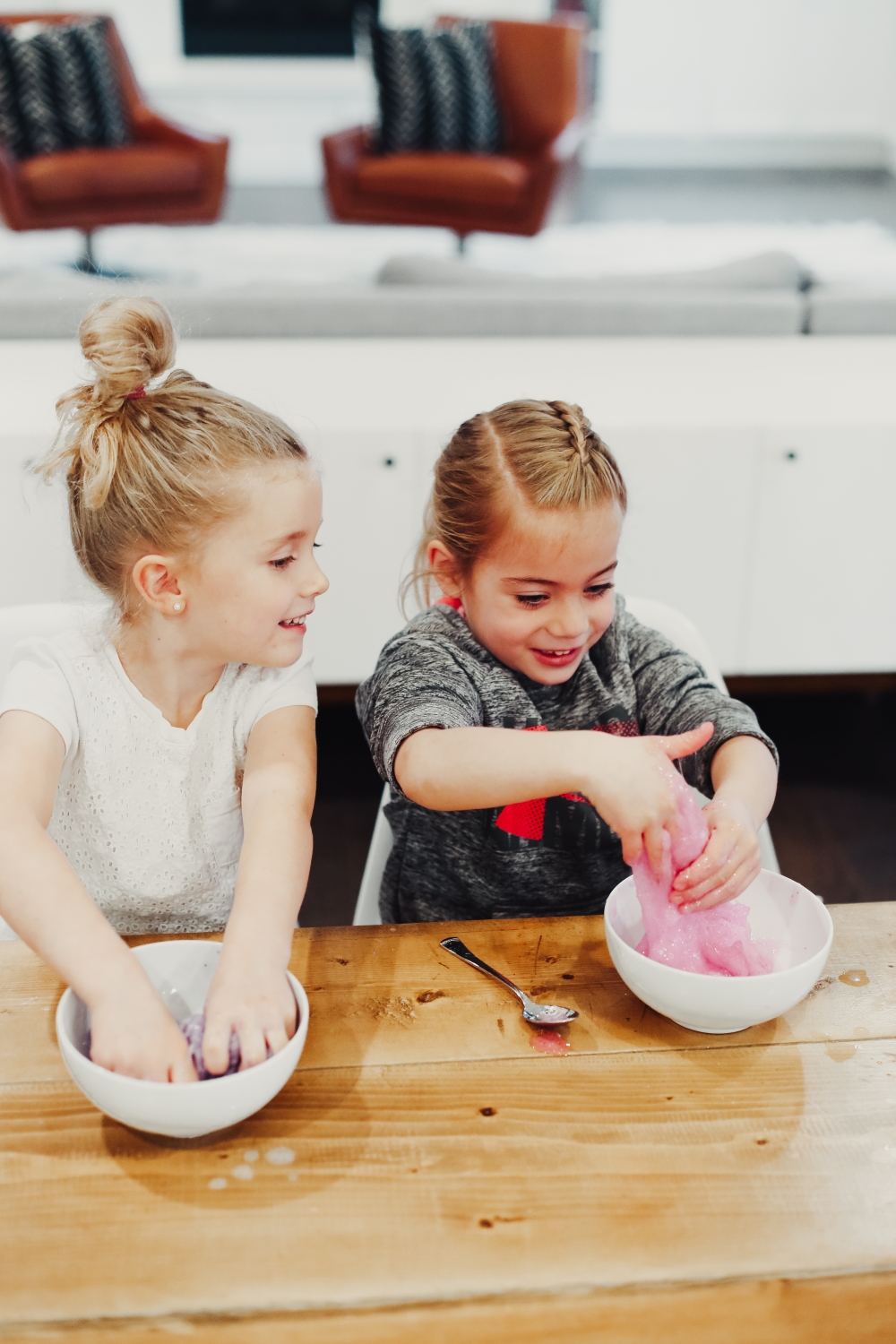 They had so much fun making slime together, and it wasn't that messy!!! One of my favorite things about this activity was that my kids really got to take control! I was there to help them, but for the most part, they took over. They loved getting their hands dirty and spending time with their friends.
When we were finished mixing, everyone gave me half of their slime and I rolled the colors up on a cutting board. I cut the slime so each had a small piece of each color, and then the kids twisted the colors together!
After they were done playing, they each got a baggie to put it in and then vowed to me they wouldn't play with it on my couch or carpet haha!!! So far so good. So if you're looking for a fun activity to do with your kids this weekend, give Slime a try. They'll seriously think you're the coolest parent alive!
If you want to watch Savy's YouTube video of us making it, you can watch it below!