Hey babes!!! I'm sharing another winter outfit with you today, one that I've got a lot of comments on… y'all have been obsessed with this winter green moto jacket!! Understandably so, it's literally the prettiest color on planet earth. I love wearing moto jackets because they're a little bit edgier and more tailored than other jackets. I like when mine hit right at the hips to accentuate the waist.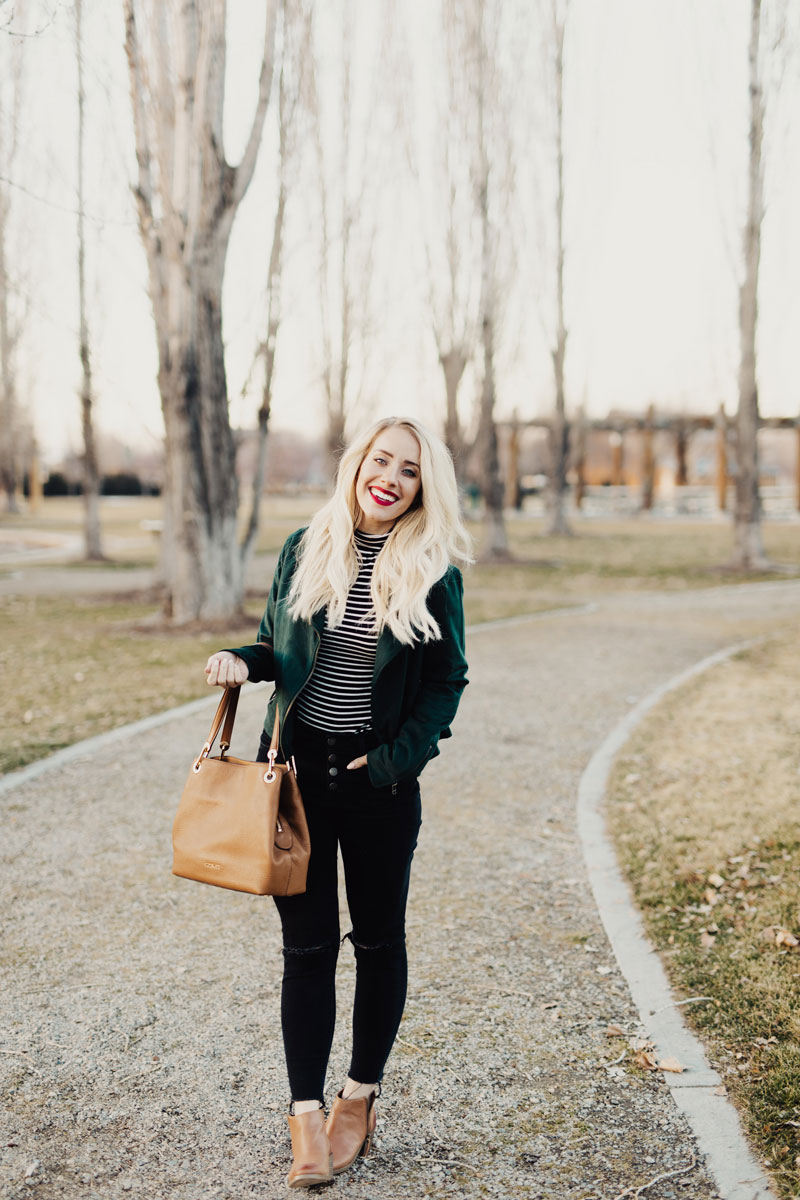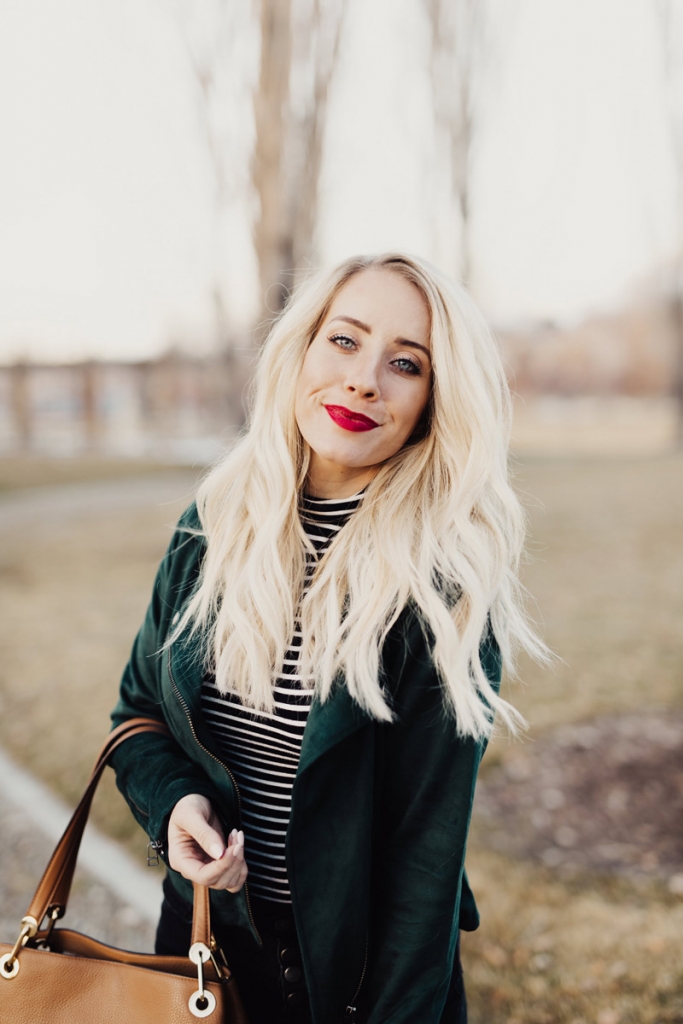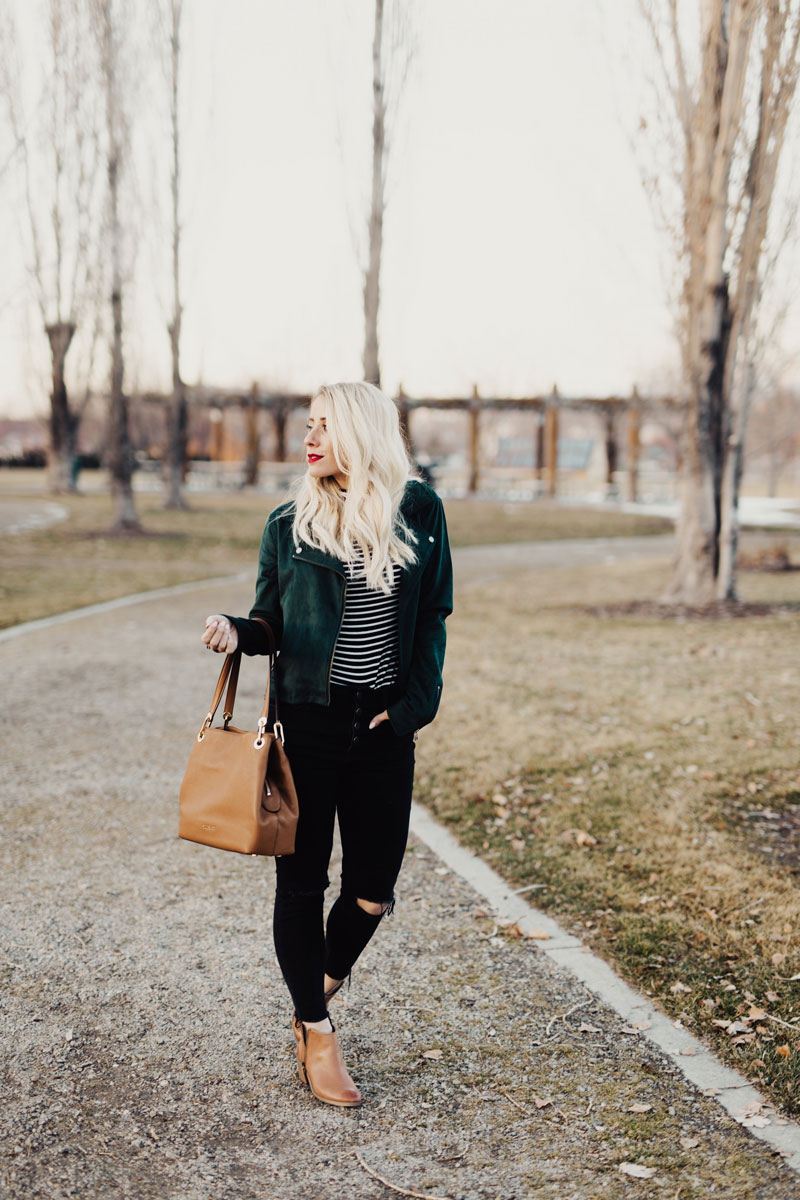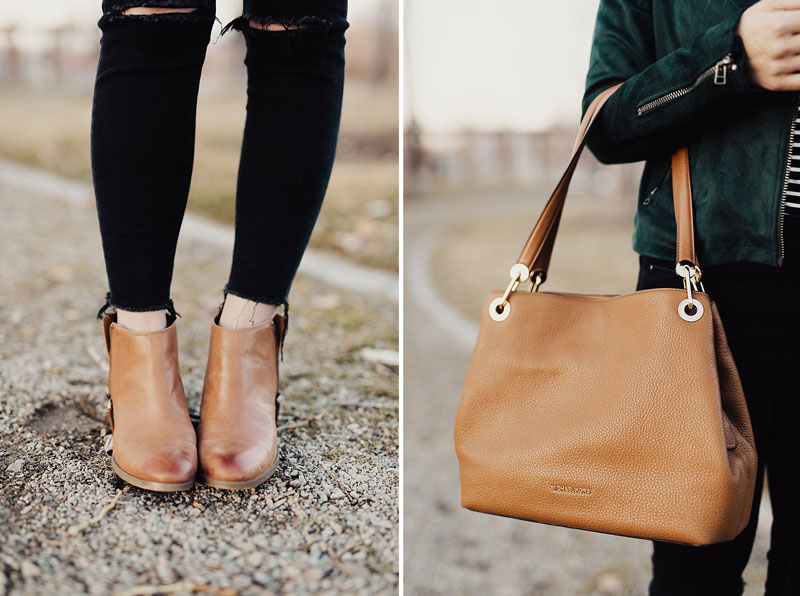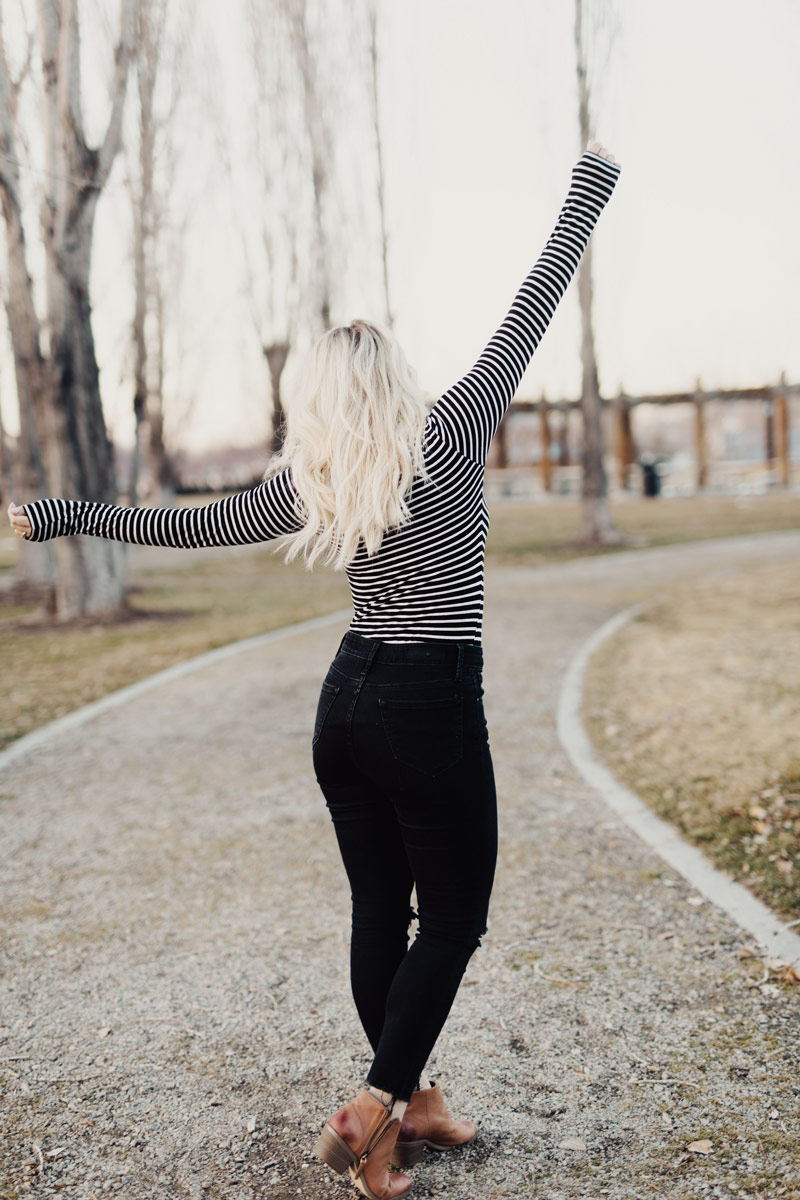 You've seen these high waisted jeans on me a lot lately… for good reason. They're undoubtedly the comfiest jeans I've ever worn! Plus they're slimming and cut short in the ankle so I don't have to roll them! And of course, every single winter wardrobe needs at least one turtle neck. I have this black and white striped one that I wear with everything and another cream one that looks great layered with other tops.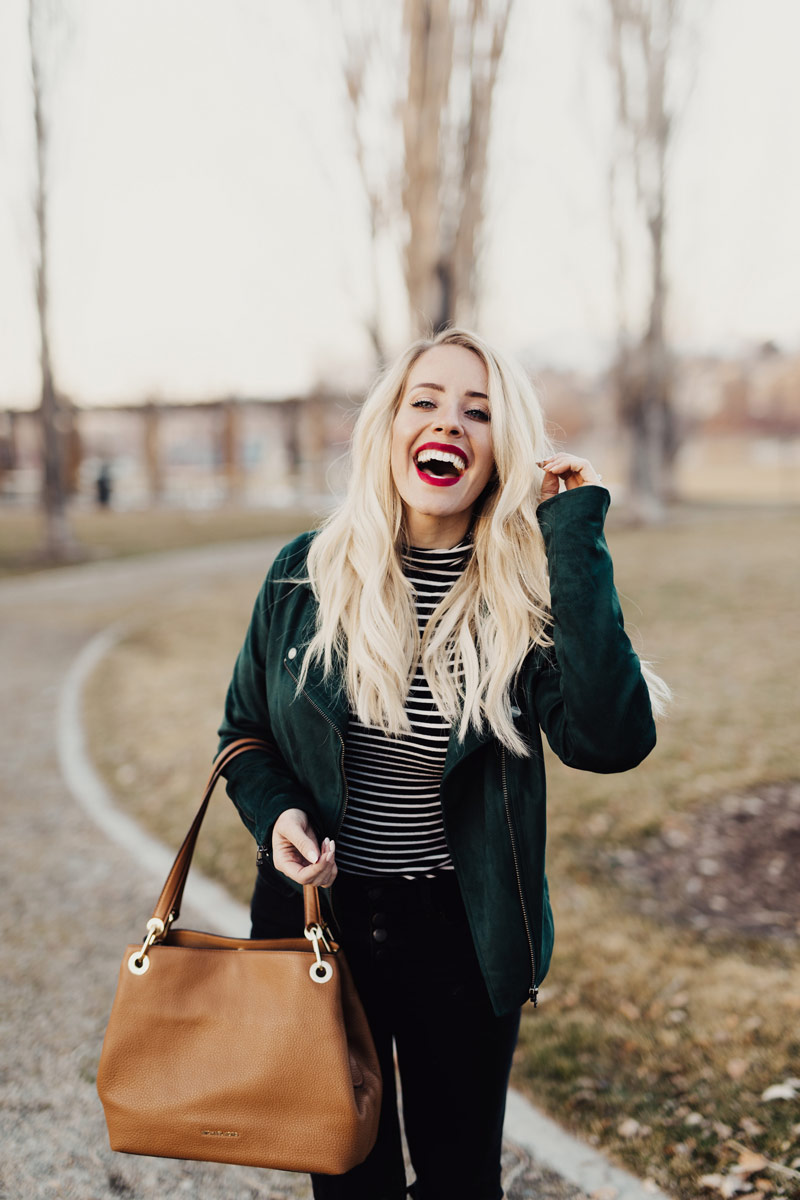 Like we've talked about before, I'm all about buying pieces that coordinate and can go with everything in my closet. This green jacket was a little bit of a risk for me because it's obviously not a neutral color. I purchased it during the Nordstrom Anniversary sale though and decided that if I it was too hard to style, I'd just return it. One of the many reasons I love shopping at Nordstrom! Turns out it looks so beautiful with so many things!!!
I've worn it with:
1. A black dress
2. A black and white striped turtle neck + a high waisted black skirt
3. Dark jeans, my cream turtle neck and nude pumps
4. A white tee and distressed jeans + booties
These ideas aren't specific to this winter green jacket either, just some extra ideas on how you could wear one of your favorite winter jackets! The one thing to watch out for is the structure. You want a jacket that hits at your waist and flatters your figure!
I've linked up a few other jackets in case you're looking for one but hopefully this post gives you a few ideas that'll help you build your wardrobe or use what you already have!!!
Outfit || Green Moto Jacket: Option 1, Option 2, and Option 3 | Top | Jeans | Shoes: Option 1 and Option 2 | Bag: Option 1, Option 2, Option 3
We posted a new vlog today!!! You can watch it here when it's finished processing!

Photography by Alice Shoot People | @aliceshootspeople