6 Heatless Ways to Curl Your Hair
We all know hot tools are not great for your hair, especially if you want stronger and longer hair. We have been trying heatless curl methods for years and are breaking down which were a success and which failed. Without further adieu, here's our 6 heatless ways to curl your hair!

Heatless Hairstyle #1: Rag Roll Curls
For this method you cut strips from a sock and use the strips to roll up a section of your hair and tie the strip at the top. This method was super comfortable, fast and easy. I was able to get all the strips up and tied within 15 minutes.
Unfortunately the result was not my favorite, some curls came out super tight, some loose and some going in weird directions (like straight out). After the curls relaxed and I fixed a few of the curls with heat it was fine but the goal is to not use heat so I'll have to call this one a fail.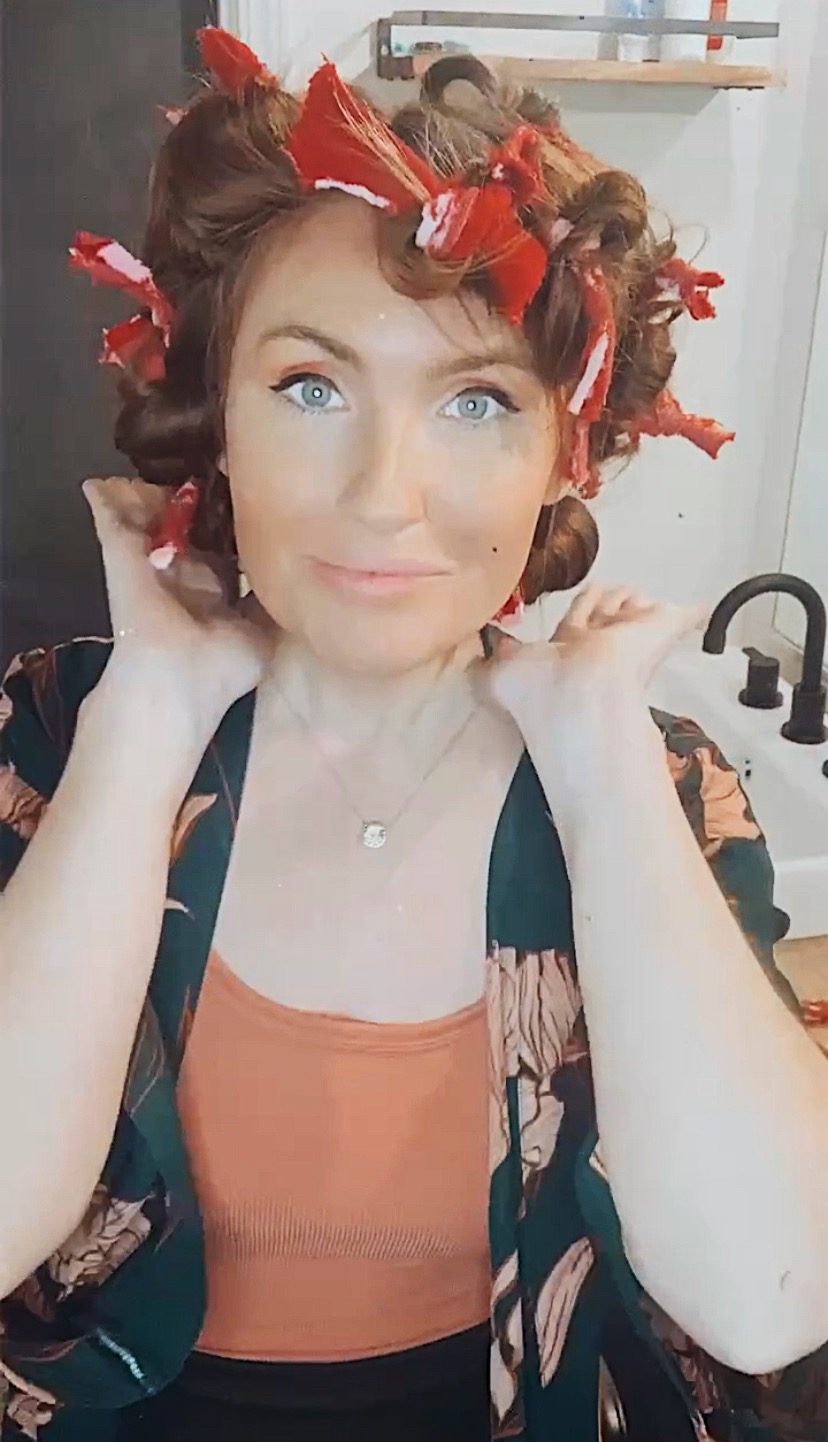 Heatless Hairstyle #2: Robe Belt Curls
The robe belt curls have been tried and true for me every time! If you have a robe belt this method is for you! You drape the belt over the top of your head and wrap your damp hair around it one section at a time. Tie off the ends and twist each side into a low bun so you have space buns.
I don't like sleeping with the buns in so when it's time for bed I take out the buns which does result in looser curls but I don't mind that. If you want tighter curls you'll need to keep that Princess Leia look for the night.
Make sure your hair is 100% dry when you take the robe belt out, and carefully unwrap your hair away from the belt. These curls always last for days so this is definitely a winner!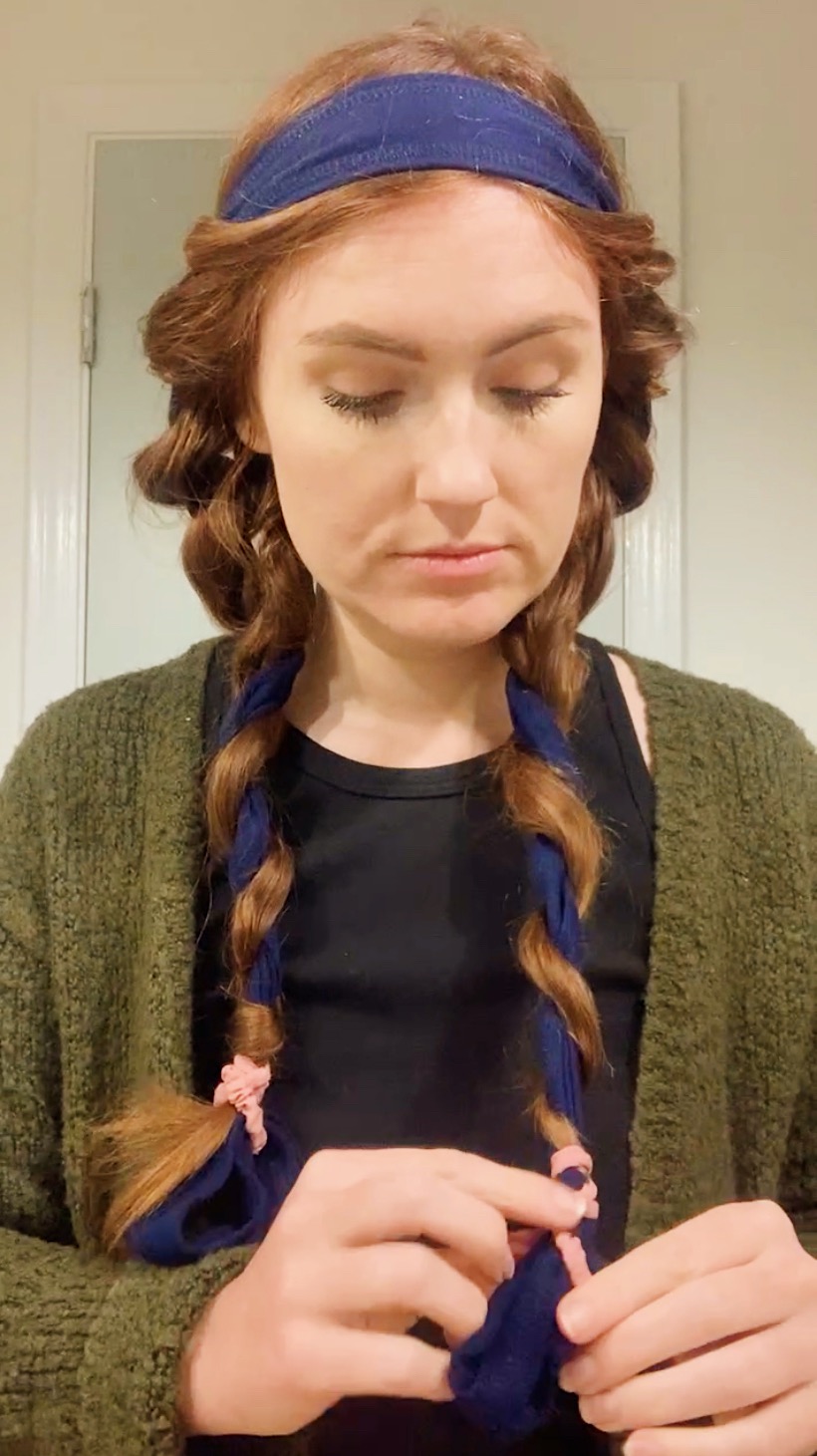 Heatless Hairstyle #3: Silk Tube Curls
This trending heatless curl method is all over tictok and it's so fun to see the results! The silk tube is draped over your head and you basically are using the same method of the robe belt curls. The tube is thicker than a robe belt so you'll get bigger/looser curls with this method.
It was so quick and easy to wrap my hair around the tube, and it comes with a hair claw so the tube stays in place. It also comes with silk scrunchies to tie off the ends to prevent breakage on your ends which is genius.
This was surprisingly comfortable, but I'm a side sleeper so I didn't sleep in it. I did keep it in for 7 hours and the results were pretty good! The curls were pretty loose so I figured they would go flat overnight but they held up so I'm calling this a win!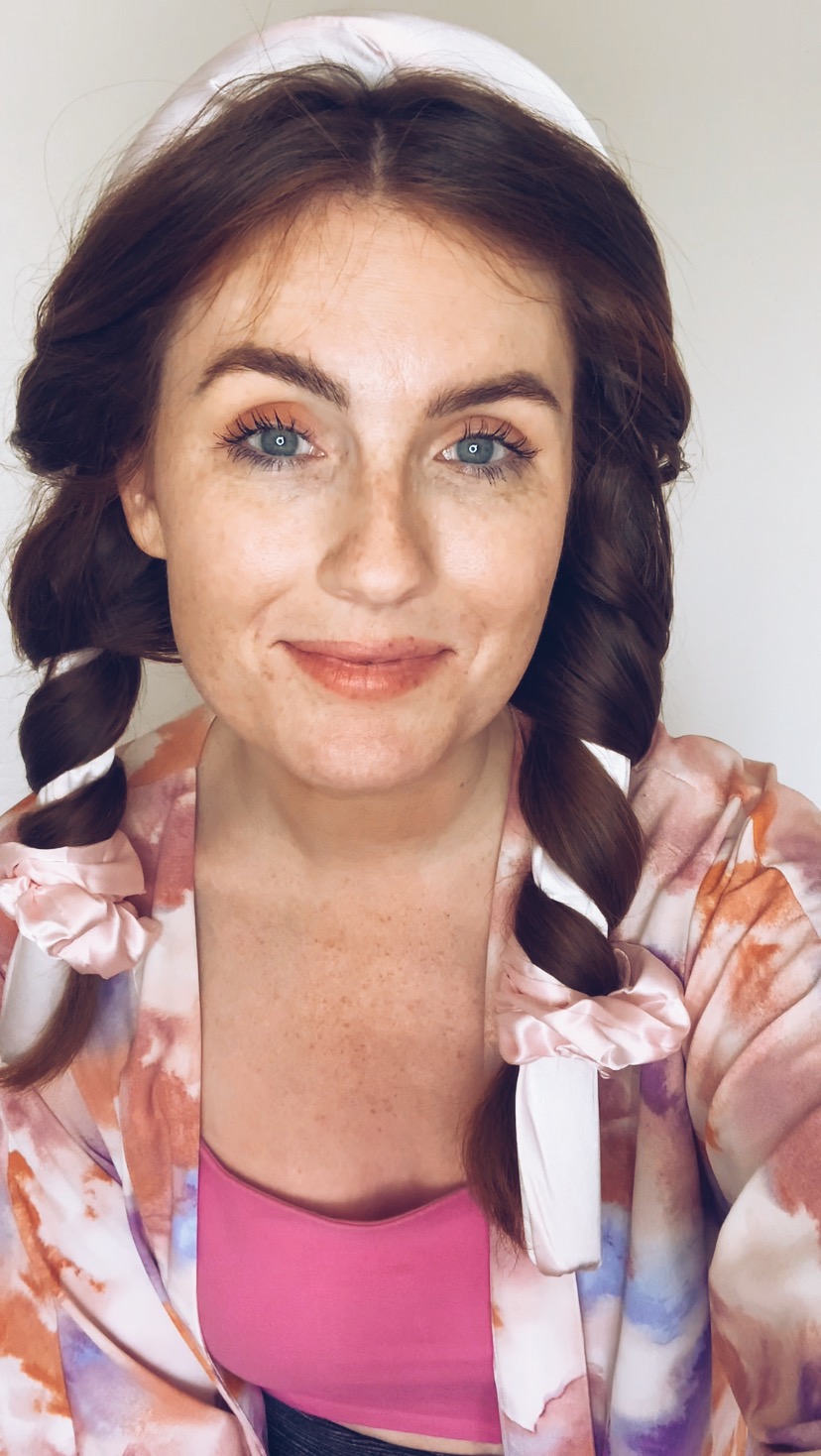 Heatless Hairstyle #4: The Octocurl
The Octocurl has been by far the best heatless method we've tried! We were constantly getting requests to try this product so we finally tried them and although we were excited to try, we tend to keep our expectations low when it comes to heatless curls. The Octocurl is a headband halo that you pull on the crown of your head. The thick strips hang down all around your head so that you can wrap sections of your hair around each strip from front to back.
There is a bit of a learning curve at first but once you get going it's really fast and easy! The strips are soft and comfortable enough to sleep on and the longer you keep it in the better your results. The curls last for days and the curls look like you used a curling iron! This is definitely a winning method!
Heatless Hairstyle #5: Twist and Pin Curls
This is the first method I ever tried over a decade ago and it really is a good option if you want tight and bouncy curls. You start with damp hair and twist and pin up a section of your hair all around your head. This method is a bit time consuming and you have to use a lot of bobby pins, plus it is uncomfortable to sleep on a lot of little buns around my head.
It is also a little time consuming to take out each pin the next day and carefully unwrap each section. The curls do usually turn out voluminous, bouncy and last a long time! So based off just the result, the twist and pin is a win.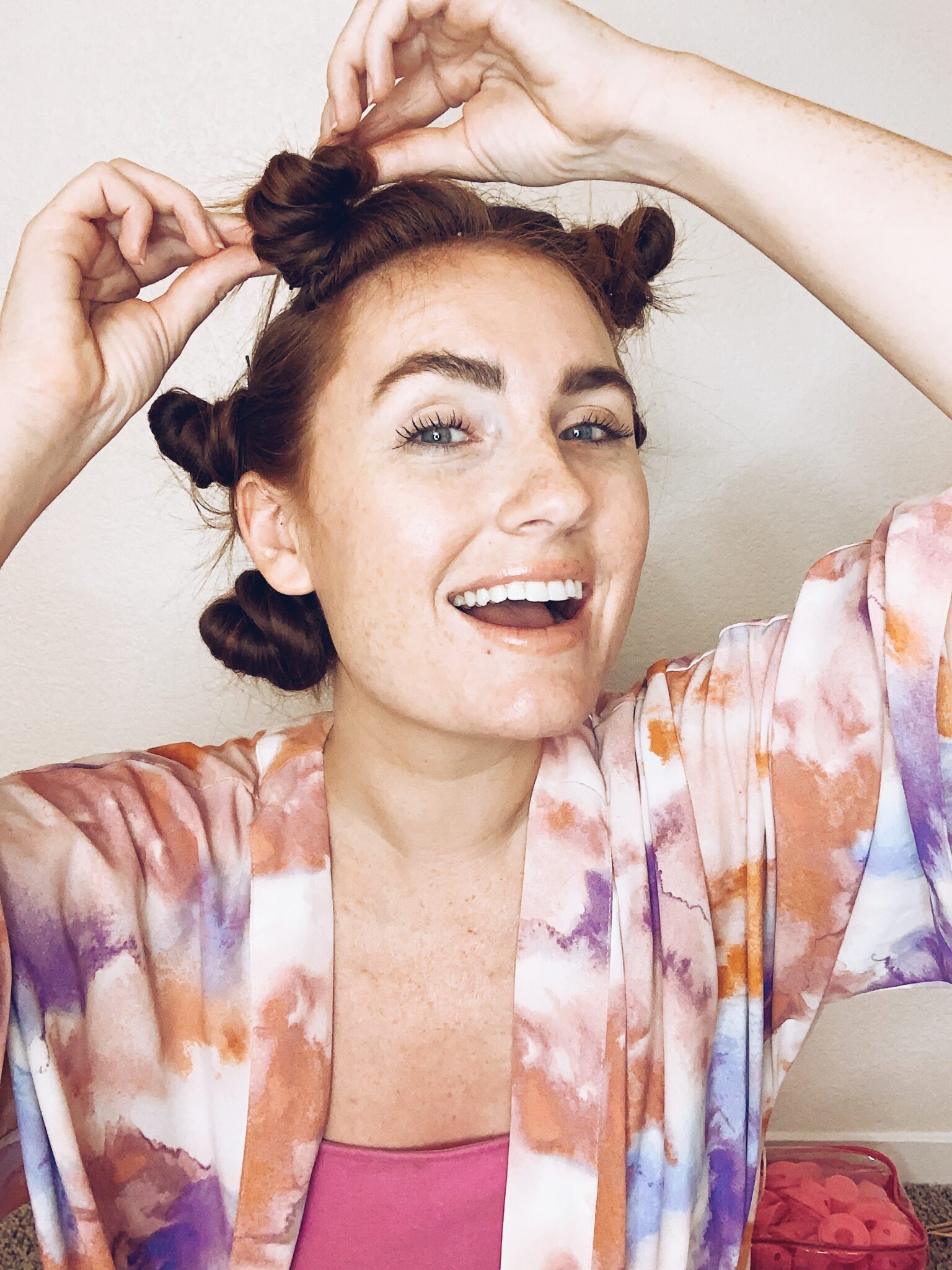 Heatless Hairstyle #6: Magic Curlers
We got a lot of requests to try these heatless curlers. Here are some of the pros: they come in two sizes, they are really easy and even kind of fun to put in–fast application. You pop open the curler and roll your hair onto it then pop it closed at your roots. The curlers are hard to get as close to my roots as I'd like and the curls came out too loose for my liking. I just wasn't impressed with the overall result and the curls didn't last. These were a fail for me BUT I do think they may work better if you have shorter hair. I think my long hair was the problem. For me, this is a fail.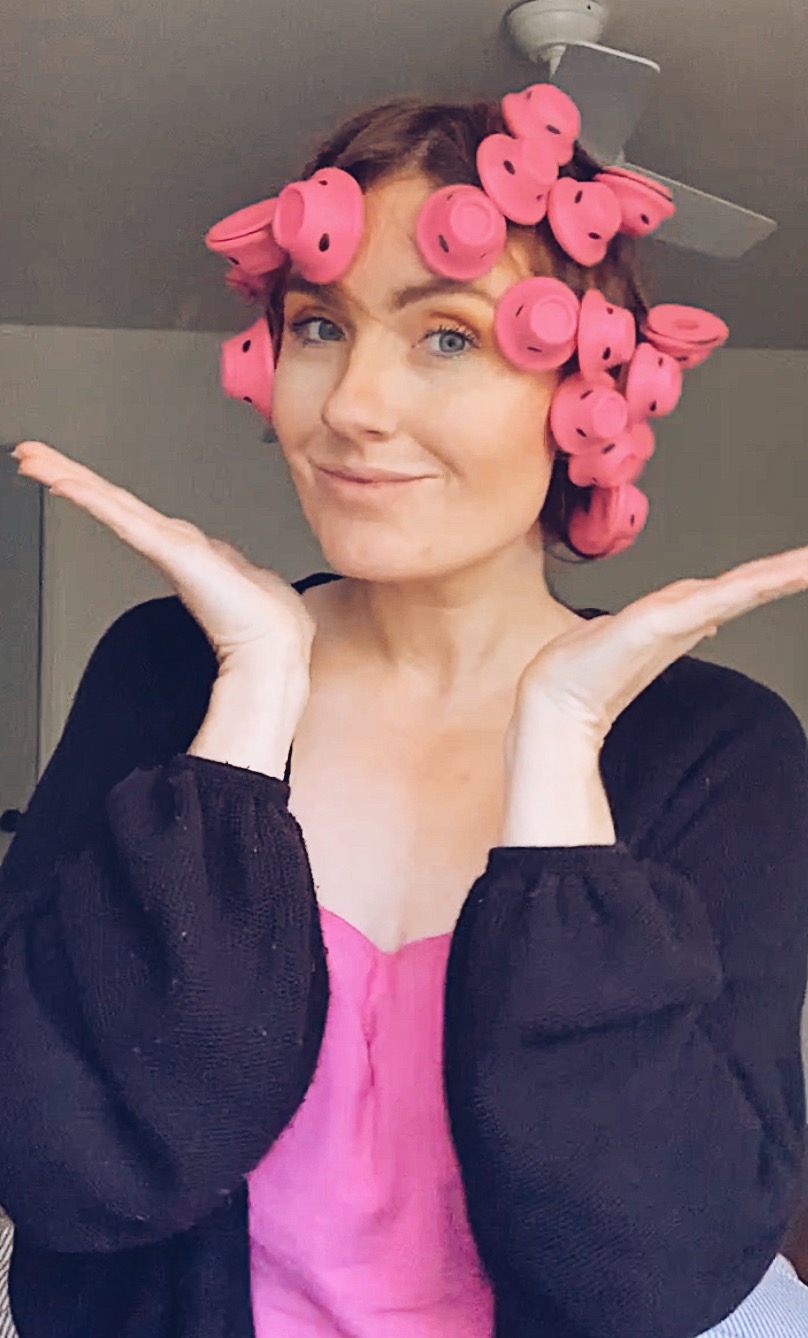 Out of these 6 heatless ways to curl your hair, what method has worked best for you? You can also check out these hair tips that will make your hairstyles last longer! We still have more methods we are planning to try so be sure to follow us on Instagram @knot_professionals! Have a great hair day!
Love,
Kacey + Sandy
The Knot Professionals