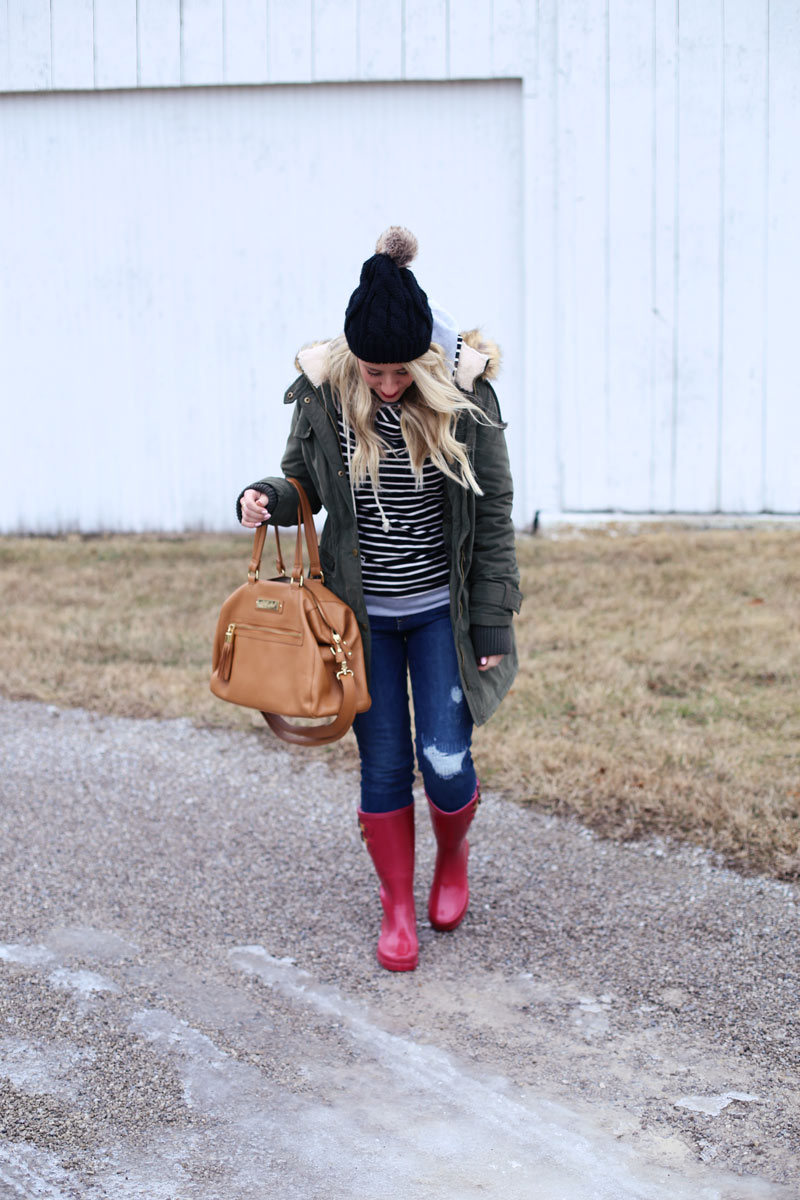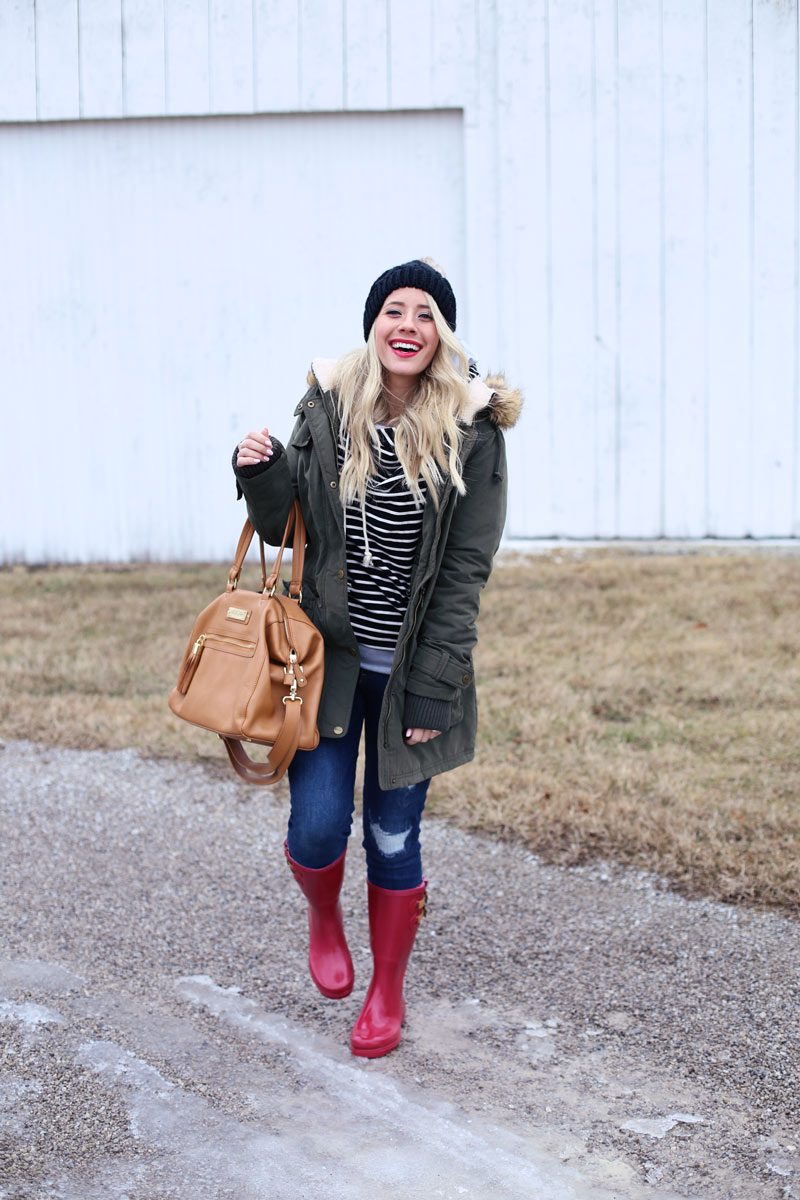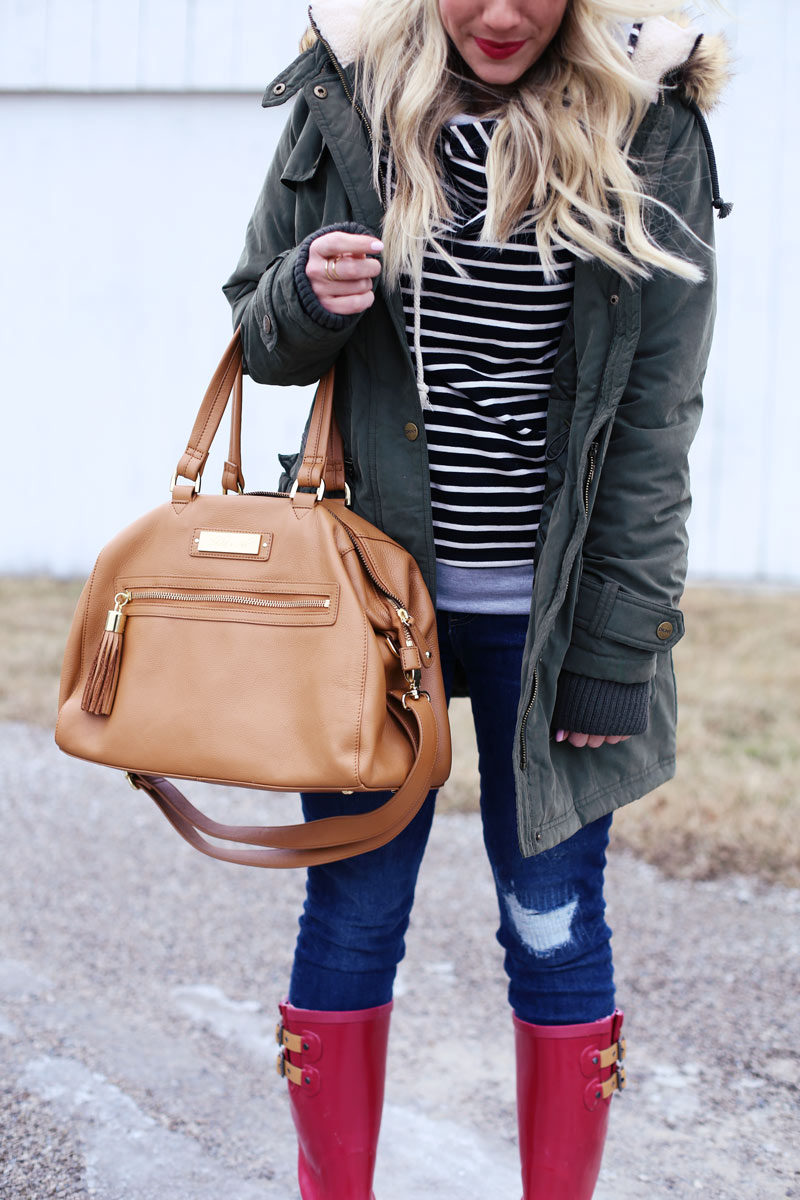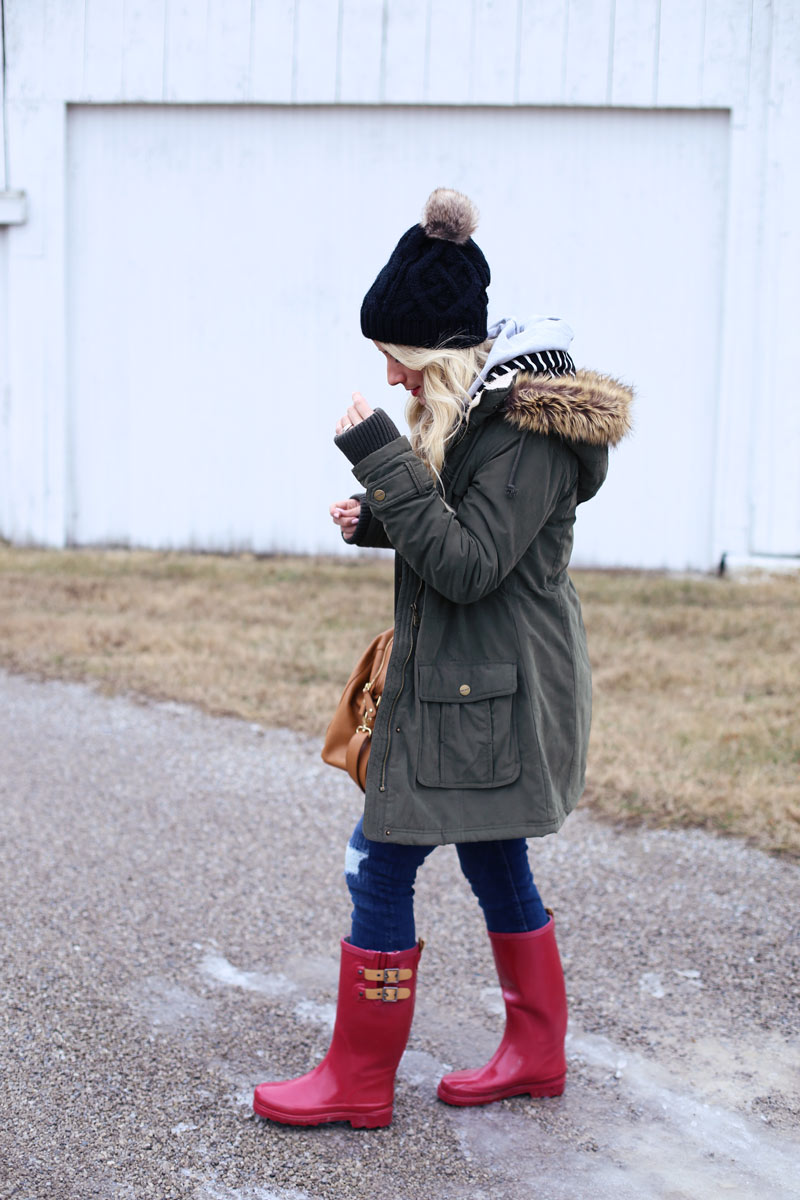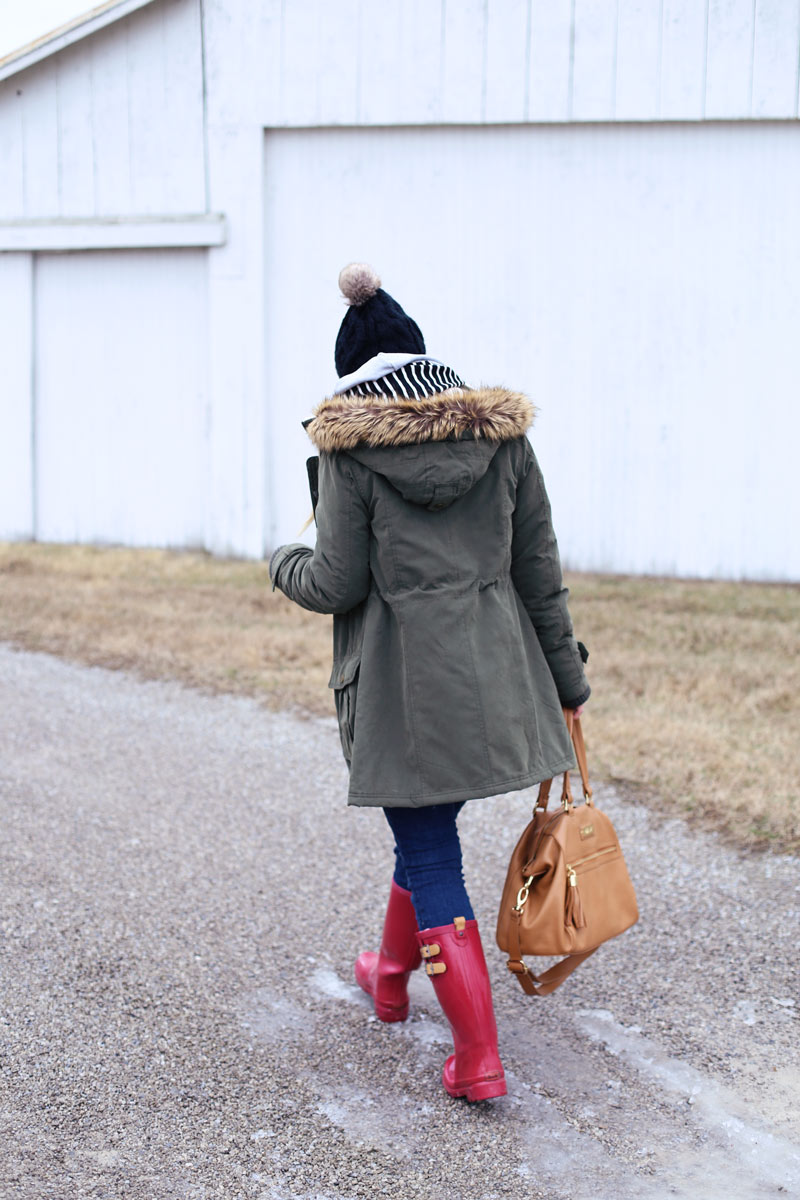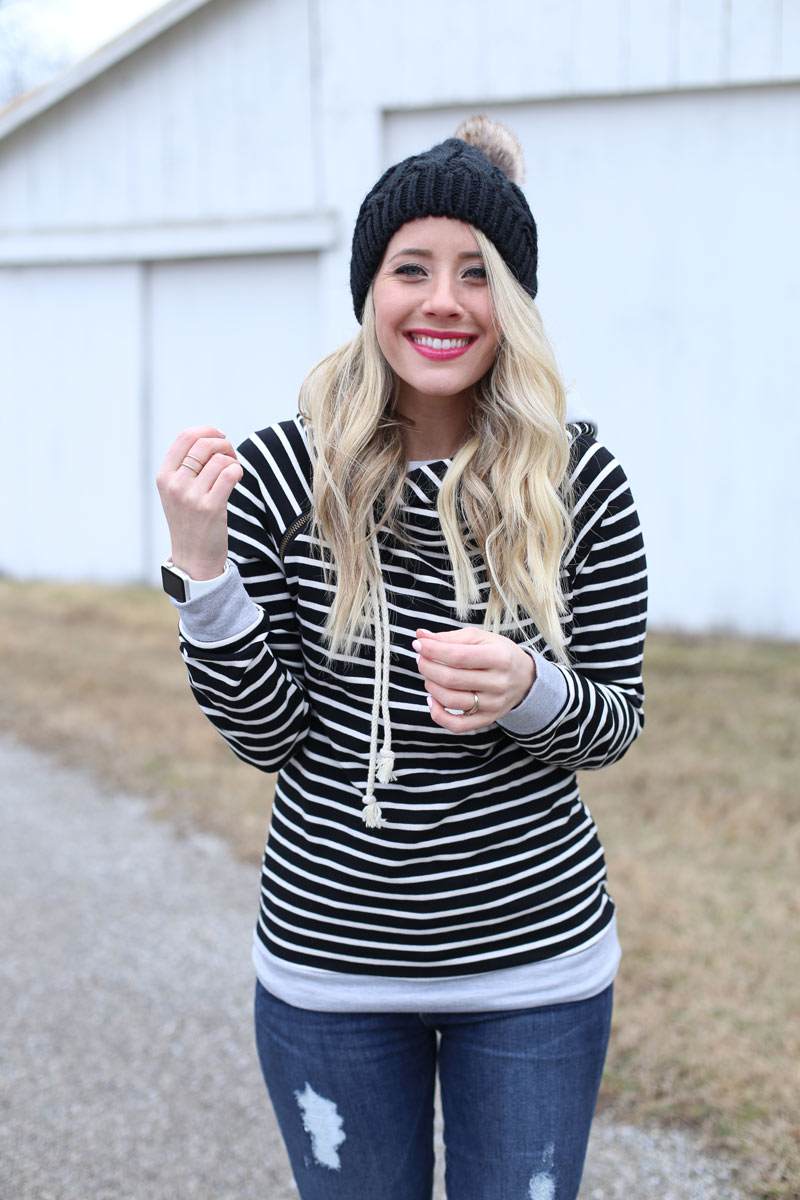 Sweatershirt: c/o Mindy Mae's Market | Jeans: Gap | Boots: c/o Chooka | Bag: c/o Claudine and Ash similar splurge here and save here | Coat: Nordstrom (ON SALE!!) | Beanie: similar here and here | Jeans: Gap (ON SALE and sizes going fast!) similar distressed but lighter wash here
This past week was… oh I can't even pick one word to describe it. Amazing. Only in my dreams. Just what the dr. ordered. Breath of fresh air… any number of those would do! I was able to fly to LA and work with some of the most amazing and hardworking people I've ever met who were absolutely inspiring and challenged me to perfect my craft and just be better. Happier. More grateful. I know I'm being very vague, I'm going to write a post all about it so I don't want to give away too much! While out there I was able to meet up with some old friends (Leanne, Merrick and Kayla) who I hadn't seen in years. It was like putting on a very loved pair of sweats. Haha, that might not seem like a compliment but if you knew anything about me you'd know that I cherish a good pair of sweats! We jumped right back into it without even skipping a beat and when that happens, you know you're just meant for each other!!
Creating Twist Me Pretty started out as a hobby. It filled this void I had in my life… this need I had to create and share what I love. While it now provides for our family I still can't force myself to call it a job. You guys have become my family! This space has given me some of the most amazing opportunities and if there's one thing I've learned over the years it's to always always be true to yourself. There have been so many times I've wanted to conform to what I thought you wanted to see, or what was trending on Pinterest or Instagram. The truth is though… no one can do Abby better than me and I'm pretty horrible and pretending to be someone I'm not. So thanks for loving me and putting up with my crazy. If you follow me on snap chat… you know I really am crazy. haha! I don't know how to tone it down or be too serious… but thankfully, you can find serious elsewhere.
I love you guys and can't wait to share with you the awesome project I was able to work on! xoxo
Shop this post: