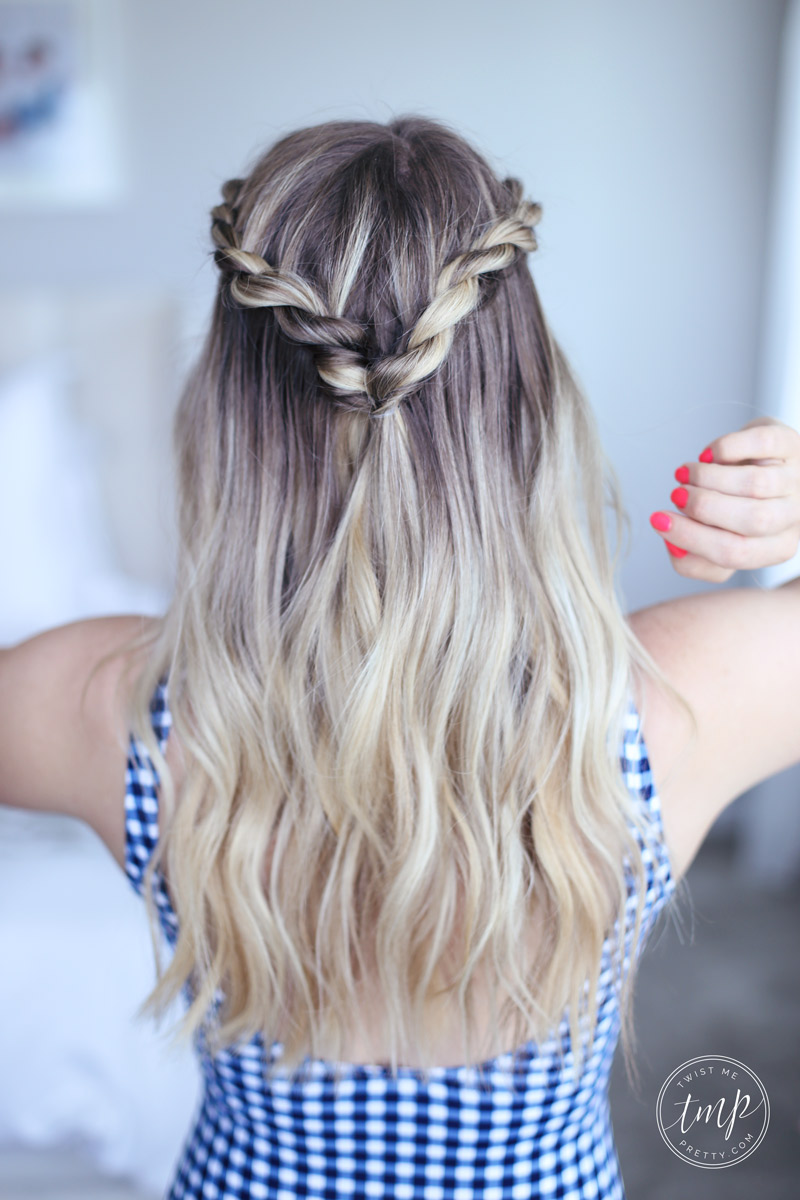 FINALLY!!!! I've had this tutorial filmed for ages and I feel like I've been fighting with the world lately! First, Boston throws my iPhone in the pool and it takes me over a week to recover it and all my passwords and start living normally again. THEN the bomb was dropped on us that our sitter was stealing from us. Like fourth degree felony stealing from us. I'm not even gonna go into because I just… I can't. Needless to say it's been a really really REALLY weird couple of weeks and I've pretty much been able to keep only my kids alive. I guess that's a feat in and of itself so we're still making progress ha ha! But forgive me for being semi absent. These cute beach twists are my favorite summer hairstyle and I hope you guys enjoy the tutorial! Don't forget to watch thru to the end because I share another four quick ways to style it. LOVE YOU GUYS FOREVVAAA! Also if you want details on the suit and other ways to look beach ready, check out this post here!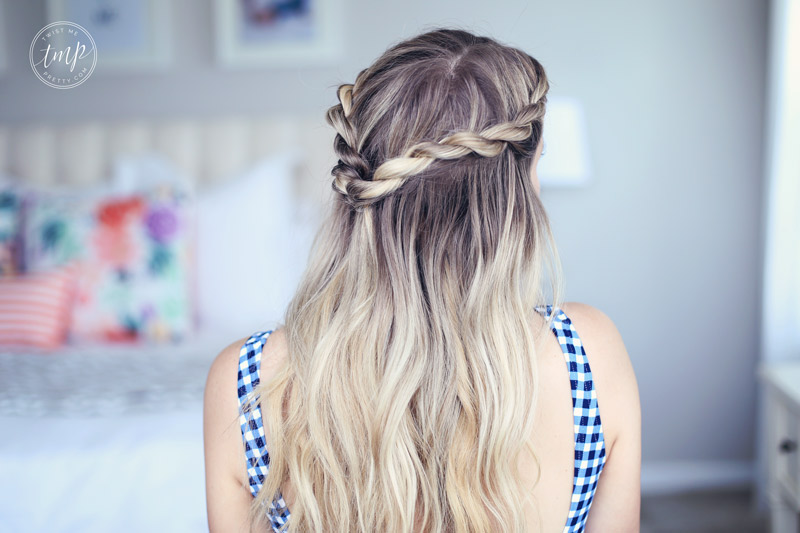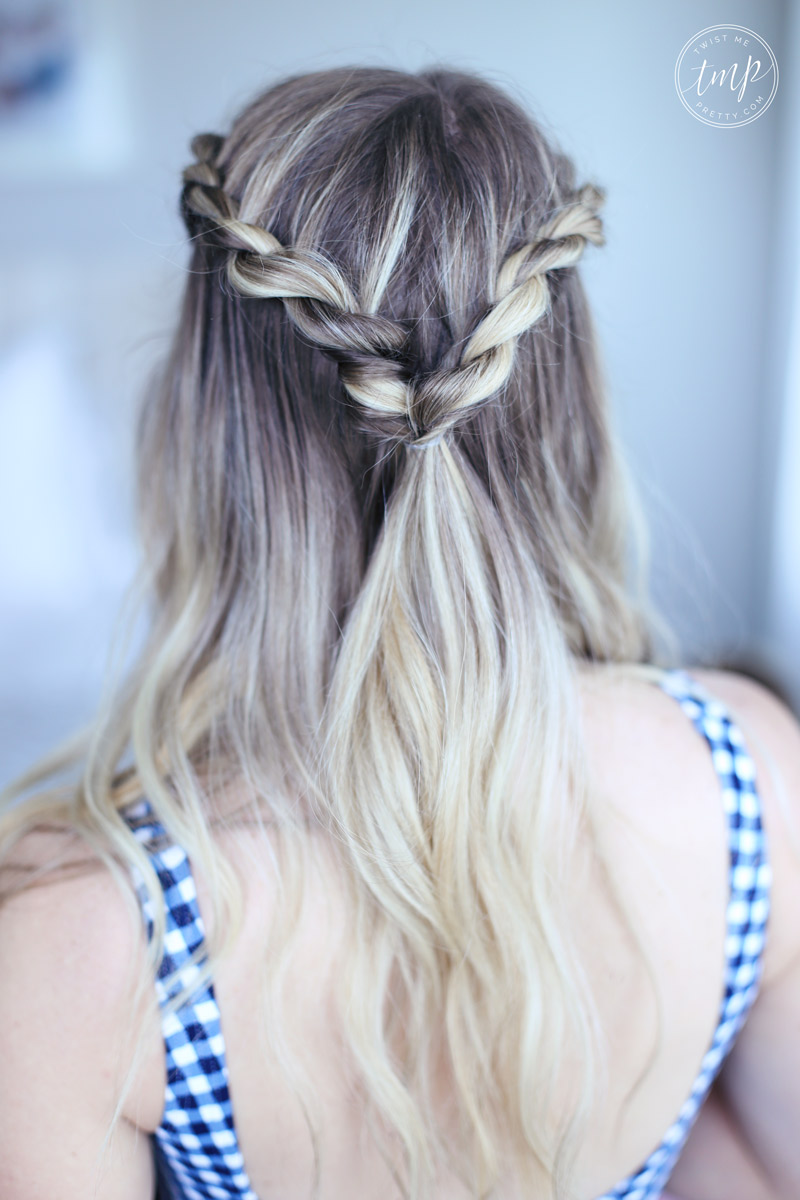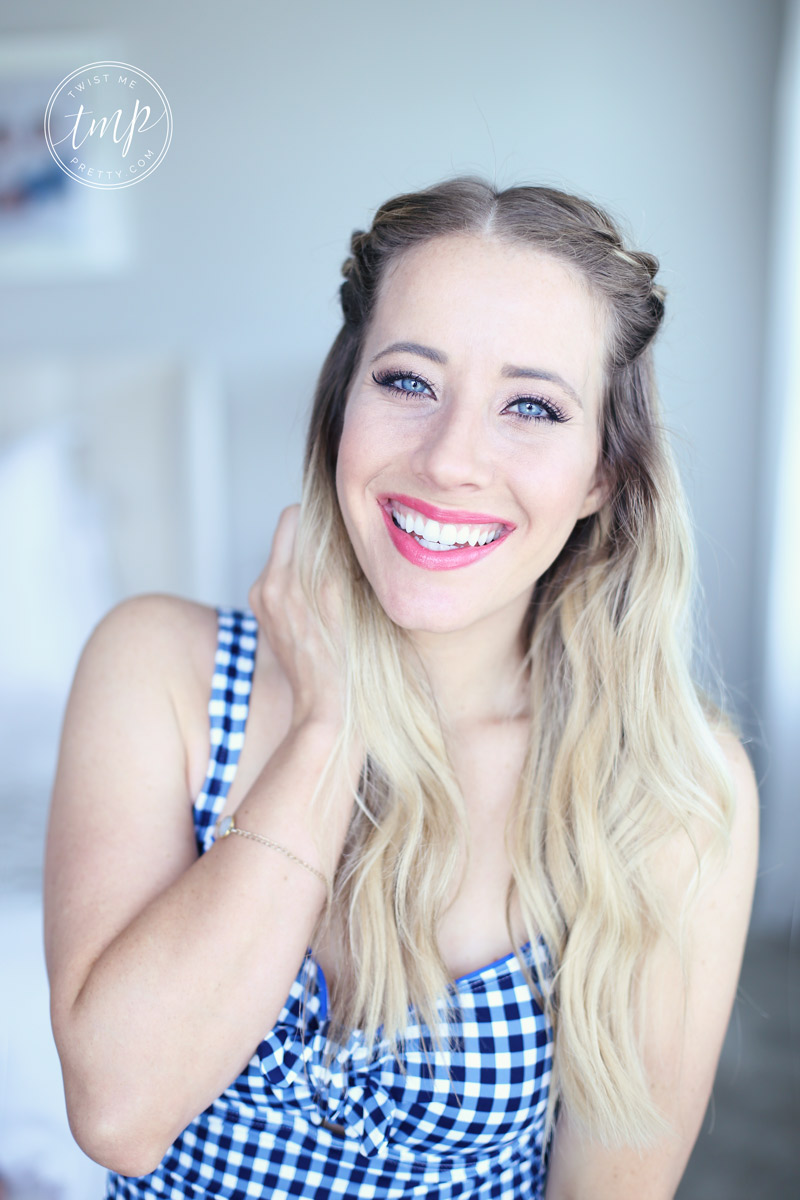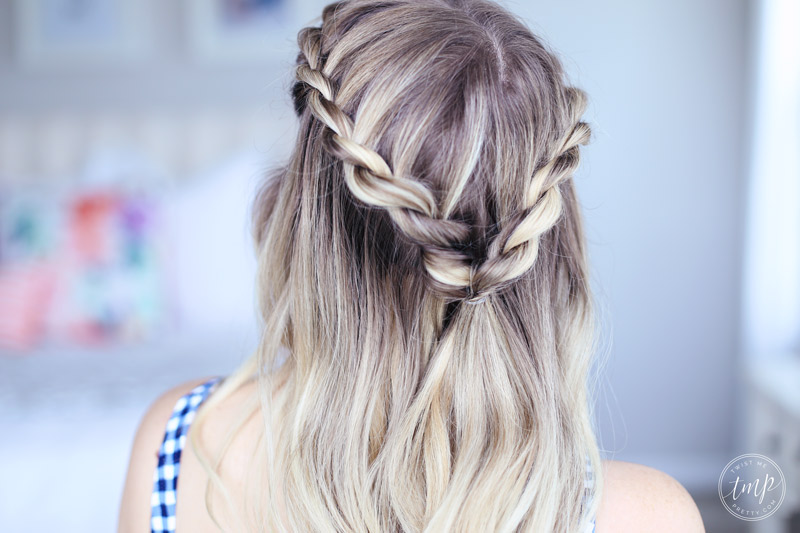 And finally, the video tutorial!
If you can't watch the video or want something fun to pin to one of your boards, here is a little step-by-step pictorial!