Hey you beautiful babes!!! I've got you another quick and easy style. A Beautiful Braided Bun…but first…GUESS WHERE I AM RIGHT NOW?!!!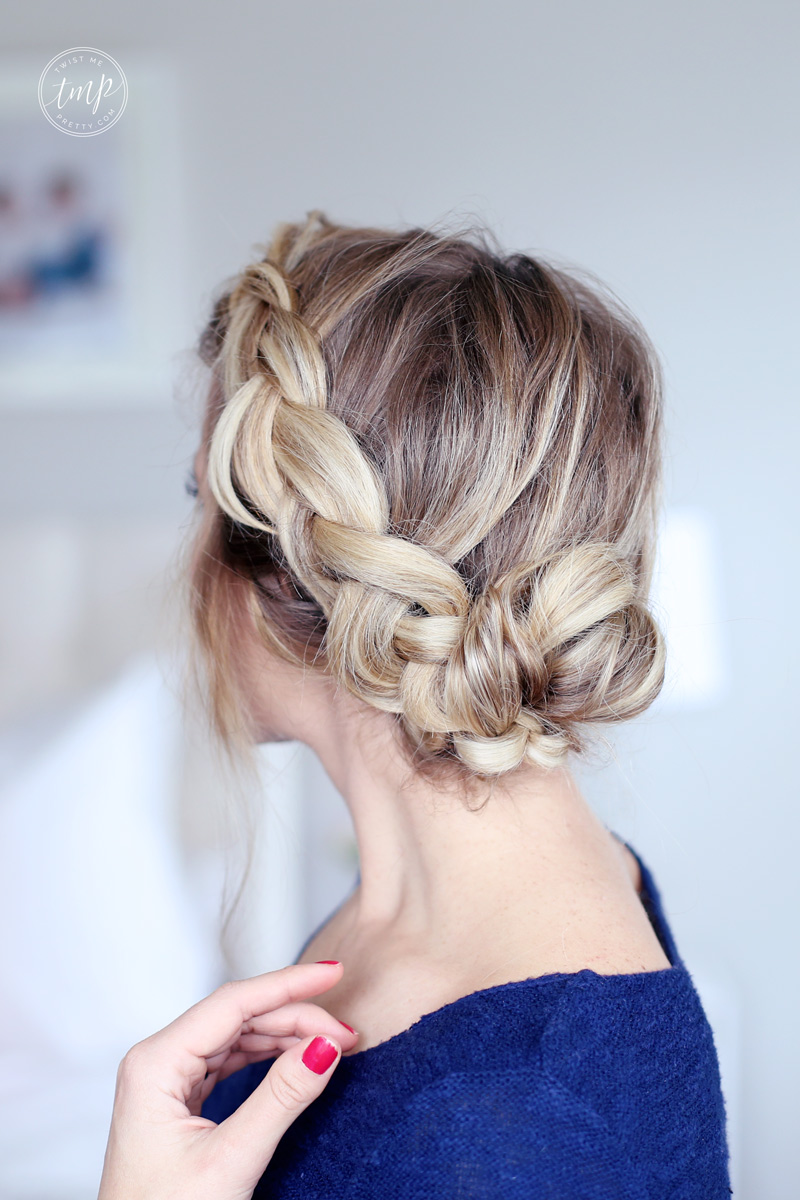 Okay, well where I am right now is not as exciting as where I'm going… I'm at the airport waiting for my flight to take off, heading to CALIFORNIA to meet my sisters!!!! Gahhhh!!! Our husbands totally surprised us for our Birthdays. No kids, except Lily, she's only a few months old and literally the cutest baby there ever was. But it's just us girls and we're going to Disney Land tomorrow, we have a fun day planned on Saturday to go to the beach but mostly I'm just dang excited to get away and spend some quality time with my sisters.
Before our party starts, I wanted to share this Beautiful Braided Bun. It seemed appropriate because it's super fast and easy, perfect on windy days or you know… to wear to Disney Land?! Go find me on instagram @twistmepretty to follow us along on our adventures!
It's a big chunky side braid and then a succession of knots that make a really pretty bun. You really can't go wrong with a handful of fast and easy styles to mix things up, especially while you're on vacation. Plus it's great for dirty hair, I mean who has time to wash their hair when they are at DisneyLand! Go check out the tutorial if you wanna see how it's done!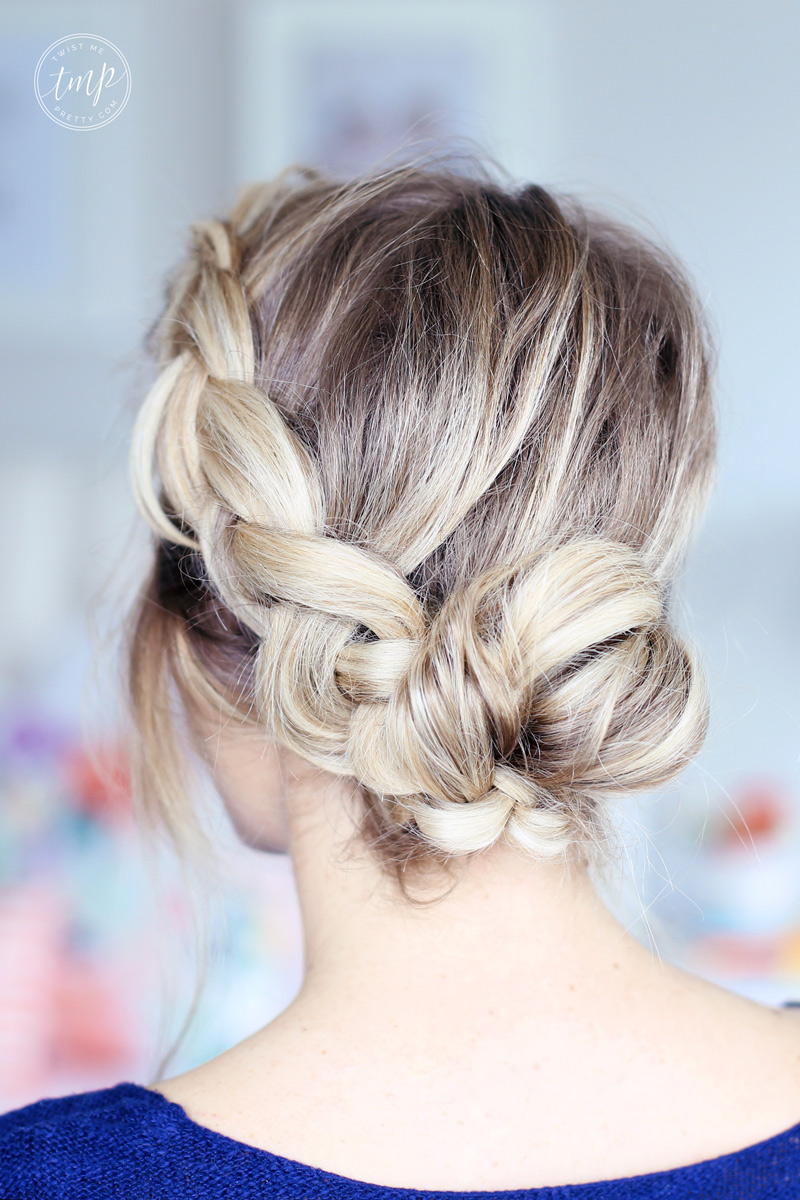 And for the video tutorial! Have you subscribed?!