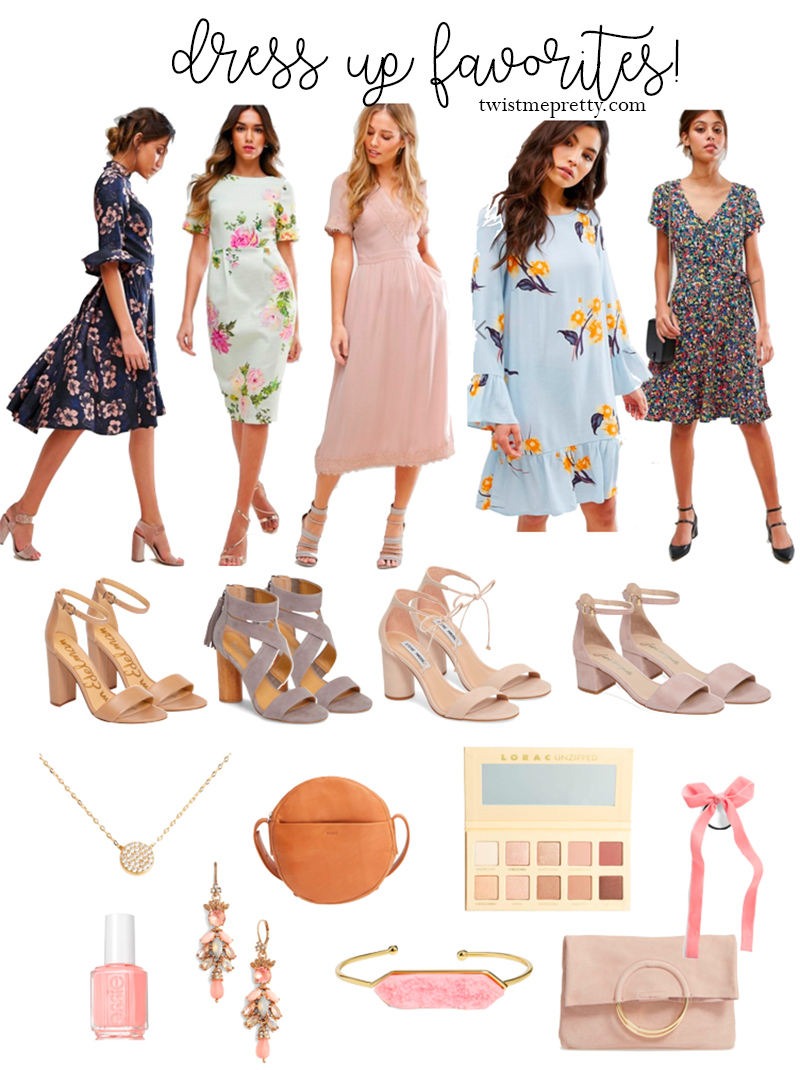 Hello loves!!! Yesterday I had the worst day. And today I had the best. How can life be so bi-polar sometimes? I just wanted to thank you guys for putting up with me. I know I've been really inconsistent with posting and publishing new videos — this move. GOODNESS GRACIOUS. I don't remember moving being this hard! Moving 6 people is quite the exhausting process. So thank you for not giving up on me, for checking back in for updates and just well, bein' my people! I love you!
My sweet sister-in-law Lucia and I did a little photoshoot tonight, I'm so excited to share some new looks and thought I'd put together a little collage of dress up favorites while you wait. I've been seriously STRUGGLING to find cute outfits for church! I'm only 5'2″ and things are either too long or too short or too tight or they'd work if I weren't chasing around babies for three hours!! I also included a few of my favorites spring sandals and accessories. I actually own all of these sandals (I think I have a slight problem?) and can vouch for their comfiness and just all around awesomeness. When you're short, you really should avoid strapped sandals. It just cuts off the leg and makes you look even shorter. But I don't care what the rules say because strapped sandals are the only ones I'll wear! Everything else just slips off my heel. So these ones above are the best. I would know because I ordered about 100 boxes of shoes to find these fabulous 4 and they're all sitting right here in a big fat return pile.
Anyway, I hope you guys find something you've been on the hunt for and I'm obsessing over that blush clutch. It LITERALLY goes with all of the things!!
Where are you shopping for modest dress clothes? Any boutiques I need to hit up?