Eeeek!  Christmas is in TEN days!!  I really need emoji's right now… it's as if I can't convey my emotions without them!  It's so crazy to me how time changes… when you're young it takes FOREVER for Christmas to come.  And when you're old and haggard (haha but man do I feel it) it's as if time is just flying by.  Last week I took a little trip to Sephora after the babes were asleep and I pretty much purchased the whole store.  It was so funny because I went in my pajamas with no makeup on and the ladies were so kind to me, assuming I had no clue how to dress myself let alone pick out makeup ha!!  That's when the ecard, "I either dress like I'm going to a red carpet event or like I'm a homeless drug addict… there is no in-between" totally applies!
Okay whoa, tangent city.  So I hit up Sephora and scoured the internet to bring you a beauty lovers gift guide.  I hope you guys like it!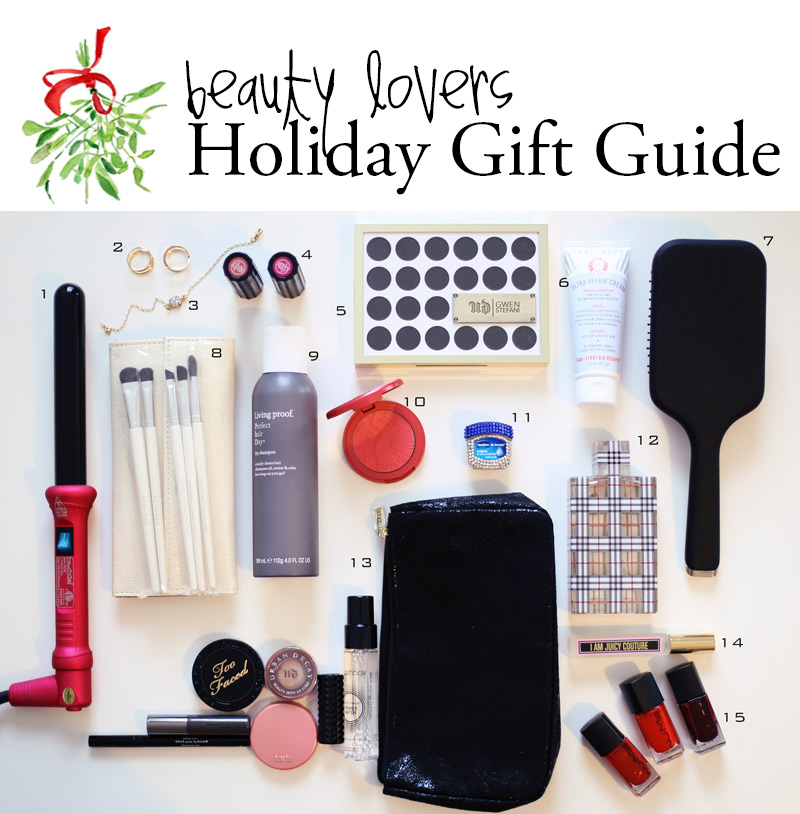 1) Nume Wand (25% off holiday collection TWISTME25) 2)Rings 3) Bracelet – my stack here 4) Kat Von D Lipstick 5) Urban Decay Gwen Stafani Palette 6) FAB Moisturizer 7) Paddle Brush 8) Everyday Eye brush Set 9)Dry Shampoo  10) Tarte  Blush ( blushing bride)  11) Bauble Bar Bejeweled Vaseline 12)Burberry Parfum 13)Sephora Favorites Makeup Must-Haves 14)I am Juicy Couture 15) Nailpolish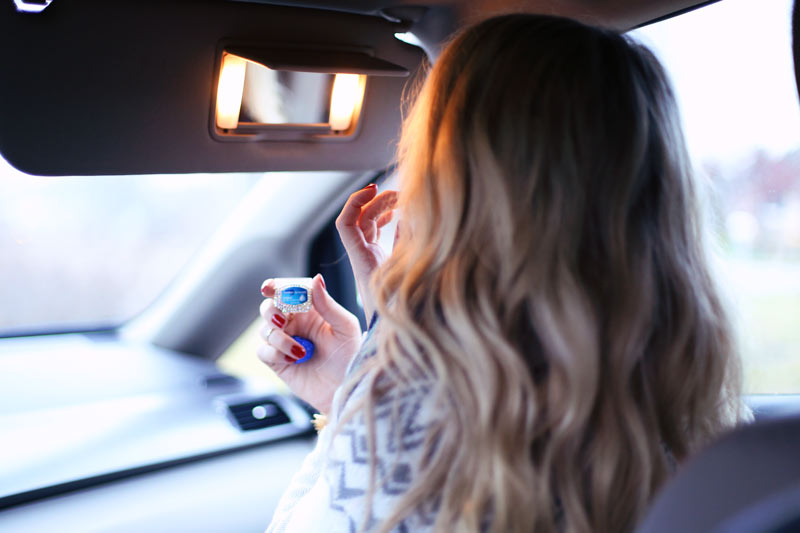 You guys don't even know how obsessed I am with this bejeweled Vaseline jar from BaubleBar.  It's THE cutest little thing you've ever seen in your life and it's the perfect size to stash in your purse or your pockets to keep the winter weather at bay.  My lips are a nightmare in the winter and after I put on my lipstick I always apply vaseline over the top to smooth out the cracks.  It also works well as diaper rash cream if you're in a pinch!  If you have a daughter or friend who would appreciate the glitz it would make an amazing gift!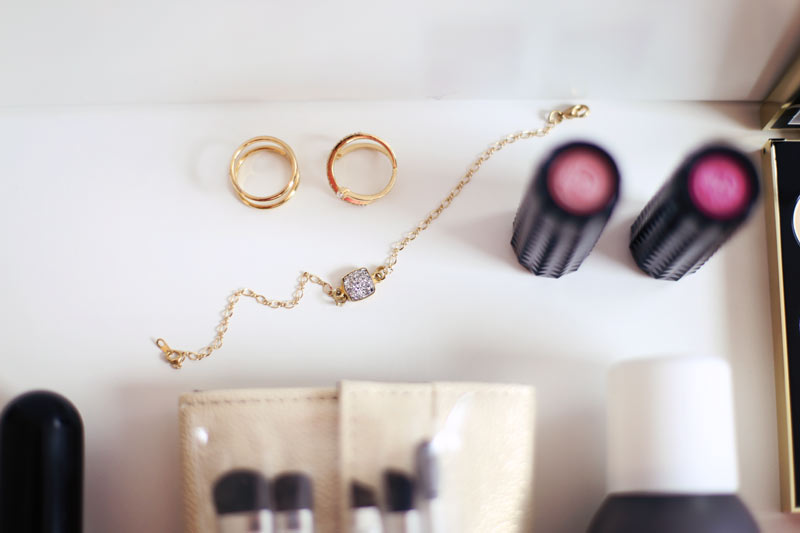 I don't know if you've noticed the bling on my fingers lately but my favorite rings are all from Wanderlust + co.  They have a few pieces in Nordstrom or you can find these ones here and here.  This bracelet is from the Shine Project, you can find it here or see the stack I made here.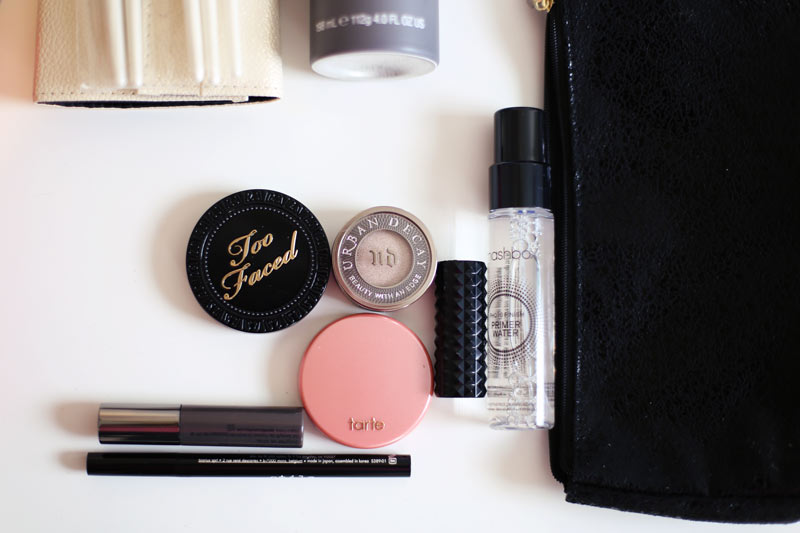 I searched everywhere for this beauty essentials kit online and apparently it's only sold in stores.  Which means you need to make a trip to Sephora because for $39 you get alllll this + the bag!  I rummaged through every value set they had and this was hands down my favorite!  It's called Sephora Favorites Makeup Must Haves.  Don't get suckered into any of the other ones — this one is the best ha!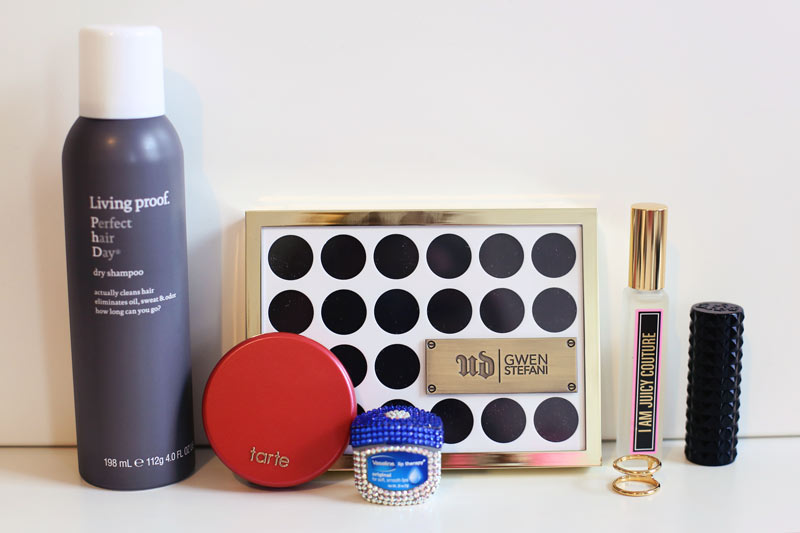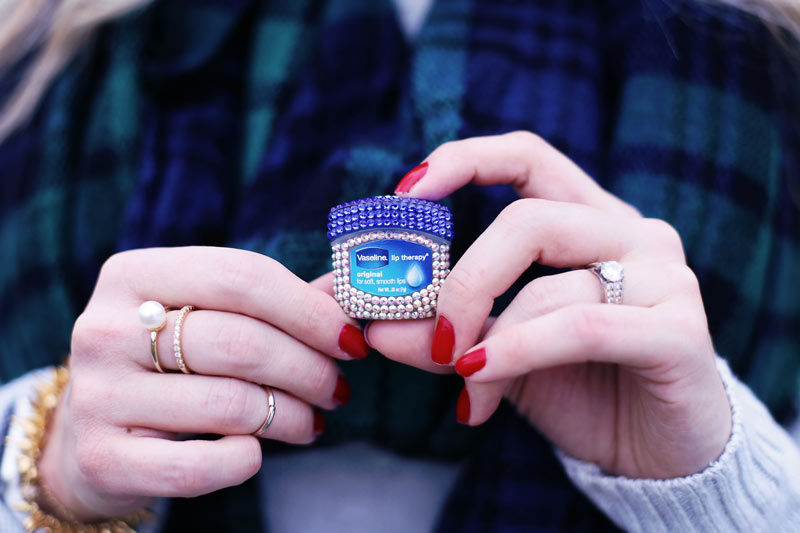 Seriously — it's just the cutest thing alive! >>> Find it here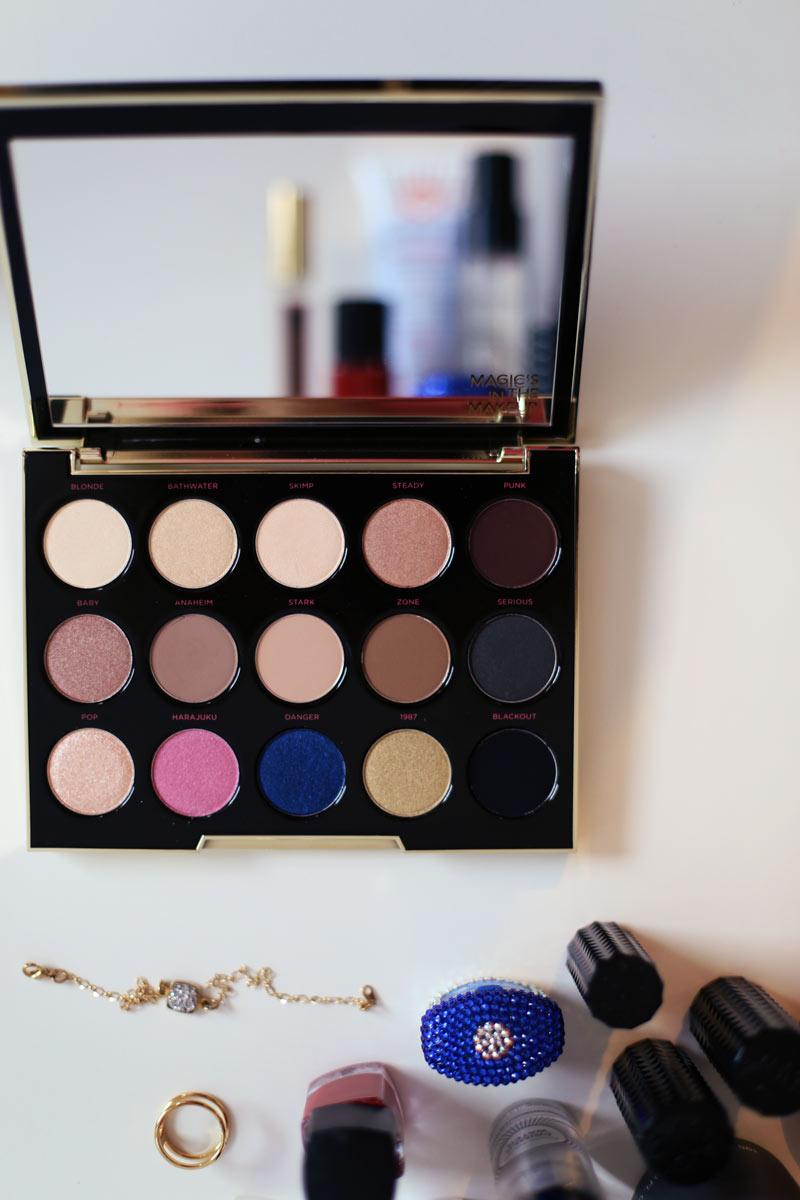 My sister has been begging me to find the perfect palette for her.  I would normally say Stila in the Light but they're not making it anymore!!  I've noticed a lot of palettes are now either mattes or shimmers.  It's getting harder to find a healthy mix of both.  After looking at allllll of them and testing the colors out at Sephora, these ended up being my favorite neutral palettes.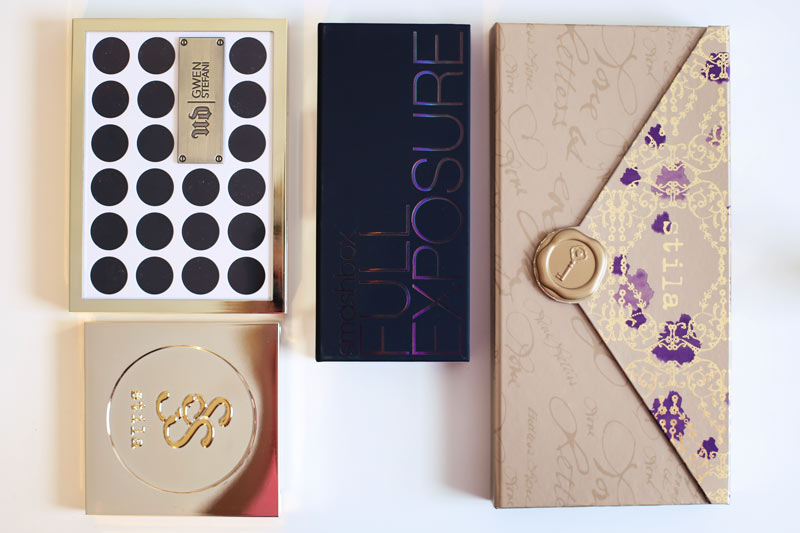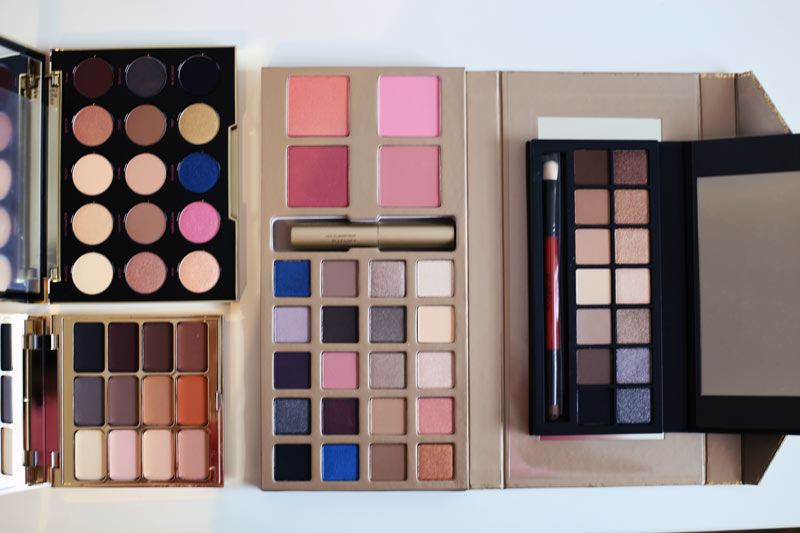 Urban Decay Gwen Stefani Palette I don't know why but I'm obsessed with this palette.  The only colors I don't see myself using everyday is the pink and blue, all the other ones are a great neutral color and there's a perfect mix of shimmers and mattes! | Stila Mind Palette You need to see these colors in person, they're so gorgeous!  This is a great matte palette with some really rich colors, the lighter colors are perfect to highlight and the deep colors make the perfect crease! | Stila A Whole Lot of Love Palette this is my favorite palette and in my opinion the best bang for your buck.  The only thing I'm annoyed with is its size.  If you're big into traveling it might be annoying to lug around a massive palette.  If that doesn't bother you though the blushes are amazing and there's a nice mix of mattes and shimmers! |Smashbox Full Exposure Palette this one stood out to me because it came with a great dual eyeshadow brush and smashbox eyeshadow primer + it's a great basic neutral palette with a good mix of shimmer and mattes colors!
So there ya have it.  You've got palettes, lippies, hair tools/products, bejeweled jars of Vaseline and jewelry + nail color ideas.  Hope you find something you want under the tree this year!  What product are you eyeing?
This is a sponsored conversation written by me on behalf of Vaseline. The opinions and text are all mine.