This post was sponsored by Amazon, but all thoughts and opinions are my own!
I'm back at it again with the Amazon Fire HD 8 Kids Tablet, shouting it's praises from the rooftops! We just got back from our trip to Florida, and I know a lot of you guys are gearing up for traveling to see family for the holiday's. I wanted to pop in a share a few of our favorite apps + reasons why the Amazon Fire HD 8 Kids Tablet stands out among the others.
First, the Amazon FreeTime Unlimited App. GAME CHANGER. It's basically a little blue app that houses all the kid stuff. It comes with over 15,000 apps, games, videos, books and educational content, but you can also add content to it! In the parent dashboard I just add all the apps, videos and books we've purchased and that the kids are allowed to play with and watch, and then when the kids jump on their tablet, all that safe content is in one nice little app they can't get out of. And there's limits on their screen time which is amazing. I've set it so my kids have to complete their reading for the day + play a few educational apps before they can play games or watch movies. It's really made monitoring our electronics and knowing what everyone is viewing such a breeze. I'm not the bad guy anymore either, when their show automatically stops, they know they've reached their limit. And instead of running to me and screaming for more, they just get on their coats and go outside. It's seriously the best!!!
Another cool feature is that you can access the FreeTime Unlimited content while offline. So when you're traveling this season, you don't have to worry about the apps not working! Before we left on our trip to Florida, I just downloaded all the content to the device that I thought my kids would play with or want to read or watch. So anything inside the FreeTime Unlimited app is fair game to download. Just long press the video, book or game and you can download it to the tablet. If your tablet isn't connected to Wi-Fi when it turns on, it will say "your Device is Offline" and only the downloaded content will be visible in FreeTime. It's been so nice because in the past, Boston or Savy would open up a game they want to play and then be super disappointed when it doesn't work. Not anymore!
And the last feature I'll mention today is the 2 year guarantee. If ANYTHING at all happens to the tablet, Amazon will replace it. You no longer need to worry when you're traveling and it's being taken to Grandmas or it's being thrown in backpacks or suitcases that it's going to break!!! Amazon's gotcha covered under all circumstances, so let your kids be kids and play with it like their kids and leave the rest to Amazon!
So let's dive into our favorite apps, shall we?!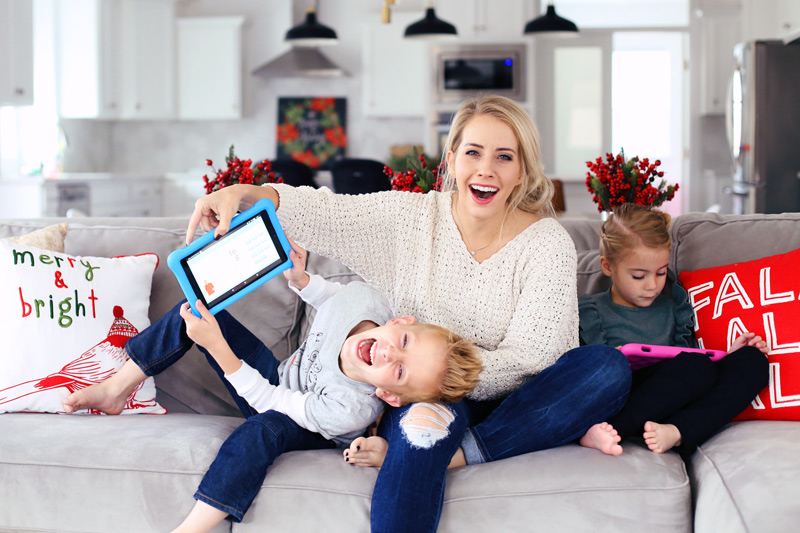 Boston has gotten so good at math this year! I was watching him play the XtraMath App and he was literally answering the problems before I could even wrap my head around the numbers. I'm embarrassed. And he obviously thinks it's hilarious he's smarter than his mom!!! So the XtraMath app is one of our favorites. It's a free math fluency program that helps kids practice addition, subtraction, multiplication and division. I love it because the scoring emphasis is placed on accuracy first, and then speed. So it keeps Boston from racing through the game too quickly but it's helping him memorize like crazy!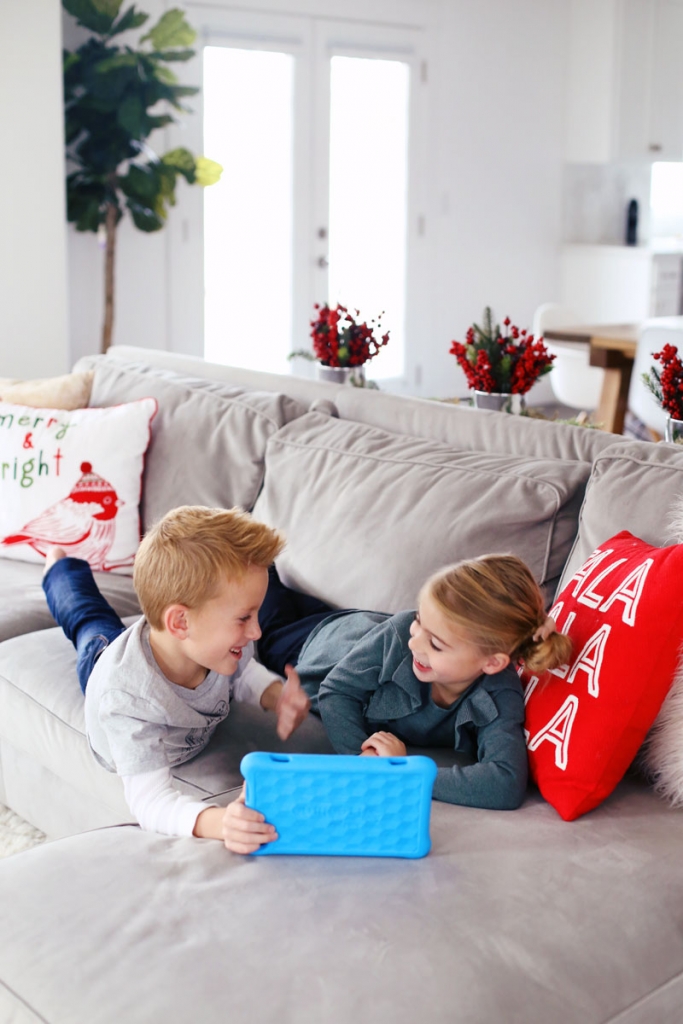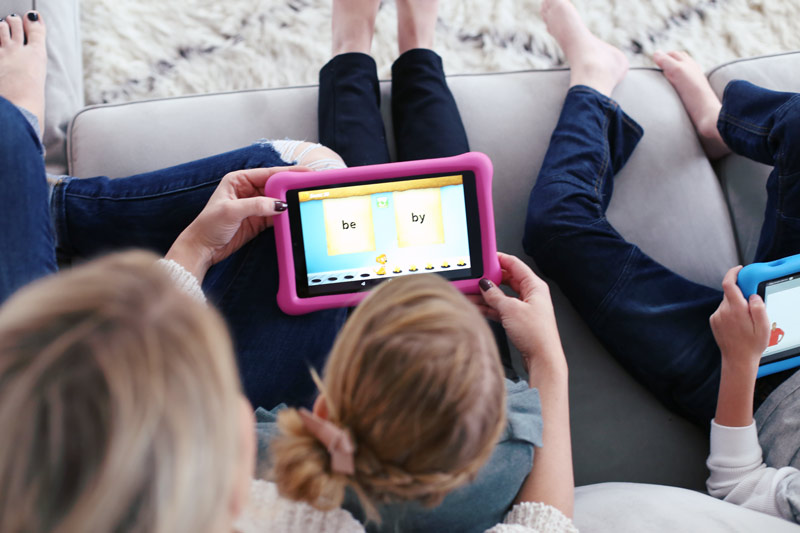 Our favorite educational app for Savy is the Sight Word Puppy Dash. It's perfect for beginning readers and allows kids to practice reading the most frequently used words. So the premise of the game is to race against the clock, and players must tap the word card that matches the word that's said aloud. For each correct answer, your child will earn a star. After 30 stars, a key is given that unlocks a cage and frees a pet. There's 16 total pets that need help being rescued from the pet-nappers! It's super cute!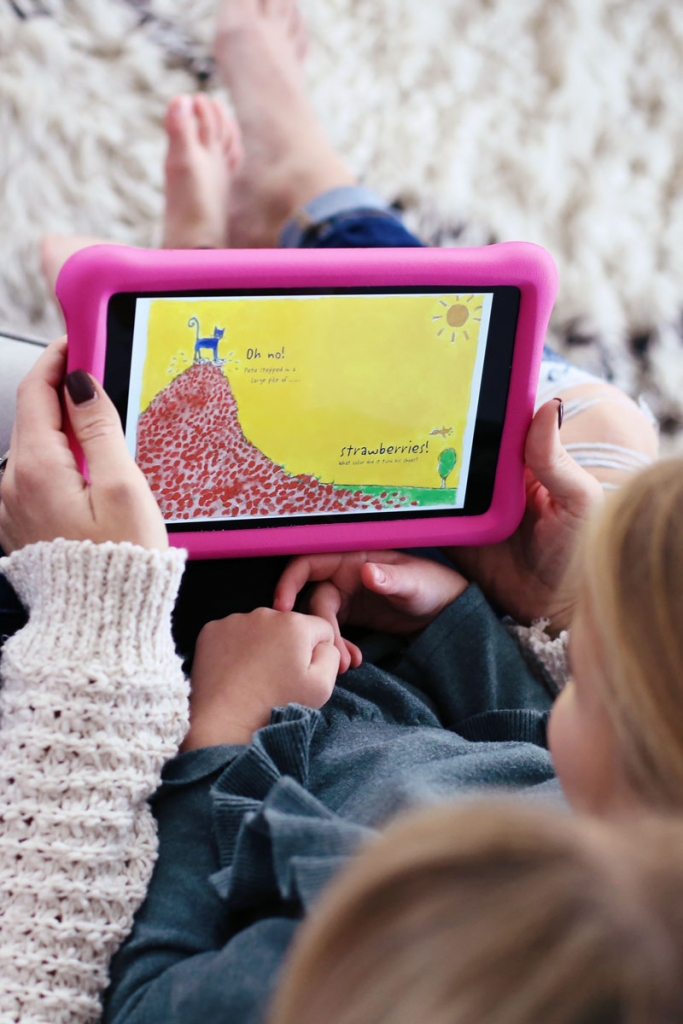 We also spend a lot of time reading through the Freetime Unlimited books, there's some great ones that are just inside the app. I'll even make Boston read aloud to Savy while I make dinner and my favorite thing in the entire world is when I catch Boston reading stories to the twins!!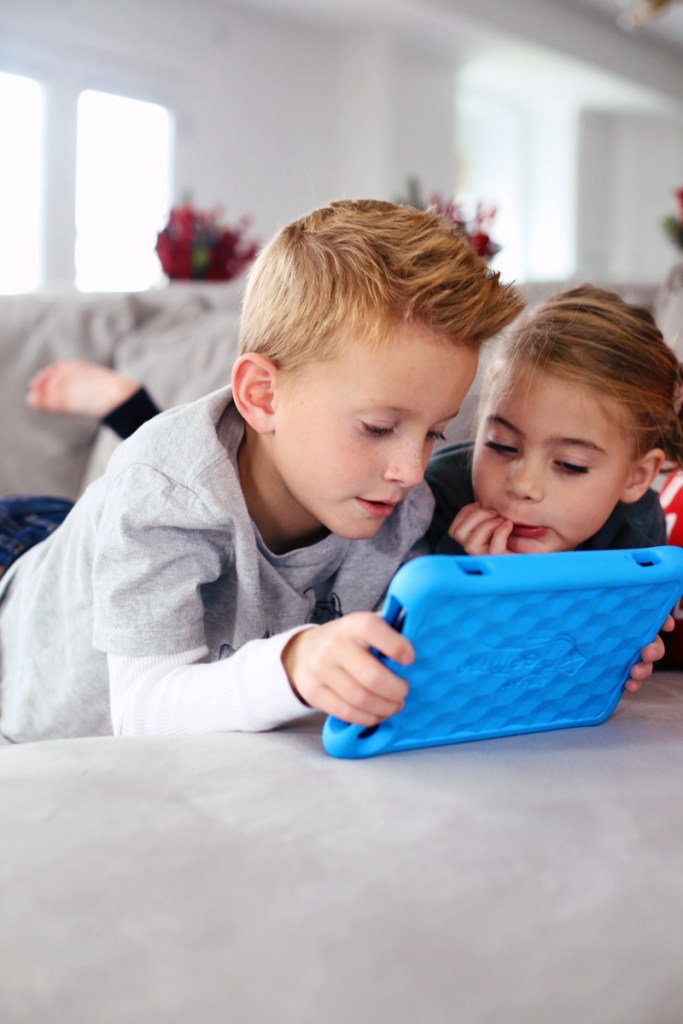 It's also perfect for movies! I've added our personal collection of kid movies to the FreeTime Unlimited App and it's nice cause now the kids can choose whatever movie they want to watch. I no longer have to thumb through our entire library of shows to find ones that appropriate for them! And then my favorite part is that you can set a limit to their screen time AND you can set it so that in order to unlock movies and games, you need to read or play education apps first! BAM. I'm not the bad guy anymore and the kids just know the rules. You want screen time? You gotta earn it!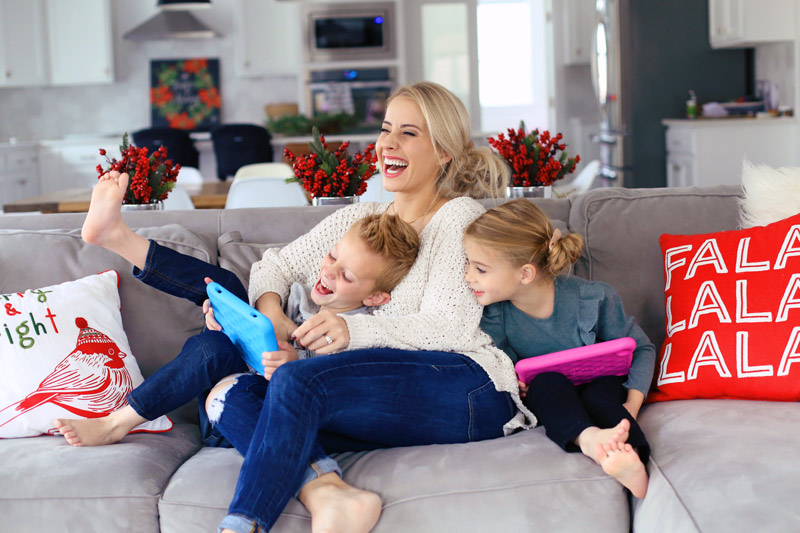 So, the comprehensive list:
Boston: (7 year old boy, second grade)
1. XtraMath (talked about above)
2. Second Grade Learning Games – Math, language, science, STEM and critical thinking skills are all tested with this game! The games are designed using second grade curriculum so I love that it reinforces what he's being taught in school + it's all in a fun game format and Boston thrives on the competition!
3. Asphalt 8: Airborn – This is a racing game that Boston's obsessed with!
4. Madden NFL Football – This is THE best football game, and Boston's played them all! It's life-like and realistic, are those the same thing? Anyway, the interface is simple enough for him to use and the game has all the game modes he plays on his gaming consoles so it's super easy to pick up.
Savy: (5 year old girl, kindergarten)
1. Sight Word Puppy Dash ( talked about above)
2. Preschool and Kindergarten 2: Extra Lessons — This app has a bunch of games and lessons
3. Barbie Magical Fashion Dress-Up — Savy usually spends her screen time playing this app haha, surprise surprise! You transform your animated self into a princess or mermaid, there's a fairy or a hero too. You can design your outfit, style your hair, put on makeup, accessorize with glittery tiaras and necklaces. It's a super cute app!
4. Minion Rush: Despicable Me— Savy's obsessed with this game, it's kind of like Temple Run only tailored to kids. You race with minions to run as fast as you can while jumping, doding rush to collect bananas and there's special mission that can increase your score as you play.
Twins: (2 year old boys) *they don't have much screen time, but here are a couple apps they love:
1. Pinkfong Shapes and Colors – itroduces toddles to shapes, colors, sizes and patterns.
2. Toddler Animals: My first farm educational games — matching, counting, tracing, memory practice, sorting, coloring a measuring. Bam, this game's got it all.
3. Kids Animated Puzzle – These are super cute animated illustrations that have turned into puzzles. And when the puzzle is complete, the puzzle comes to life and will interact with you!!
Do you have the Amazon Fire HD 8 Kids Tablet? I would LOVE to know what your favorite apps are! I'm always on the hunt for great educational apps, books, shows, and even just fun games that my kids will love and learn from!