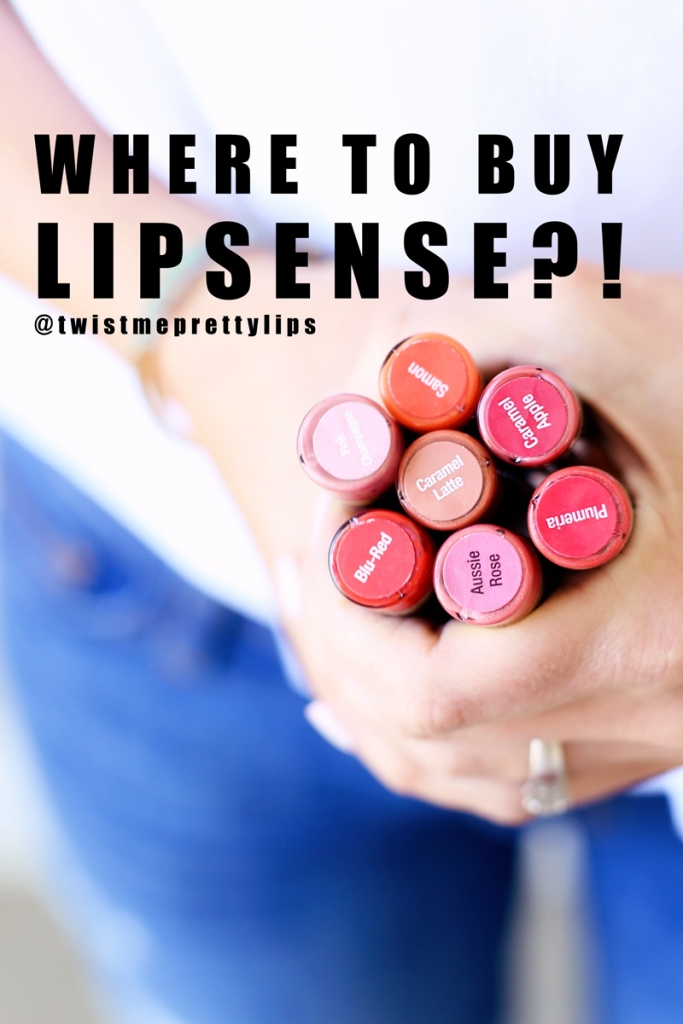 You all know I wear LipSense. That I love it and I'm constantly sharing it. But do you know where to buy LipSense?! I think that's probably the most confusing part of it all, especially if you don't have a friend that sells it! WHERE DO I BUY MY LIPSENSE?!!! Okay okay, FINE. Sheesh. I'll tell you!!! I'm gonna break it down and give you three different options. Because when you want it, you want it!

Option #1: You can buy it from my Senesite. SUPER easy. You don't have to talk to anyone, deal with anyone, you can checkout online right away and you'll even get a confirmation email so you can track your order. You can shop all the colors that are currently in stock and you don't have to rely on any distributor's inventory. BAM. This is what the website looks like below… definitely not my aesthetic but I promise it's legit! You'll simply hover over to lips and then click on LipSense.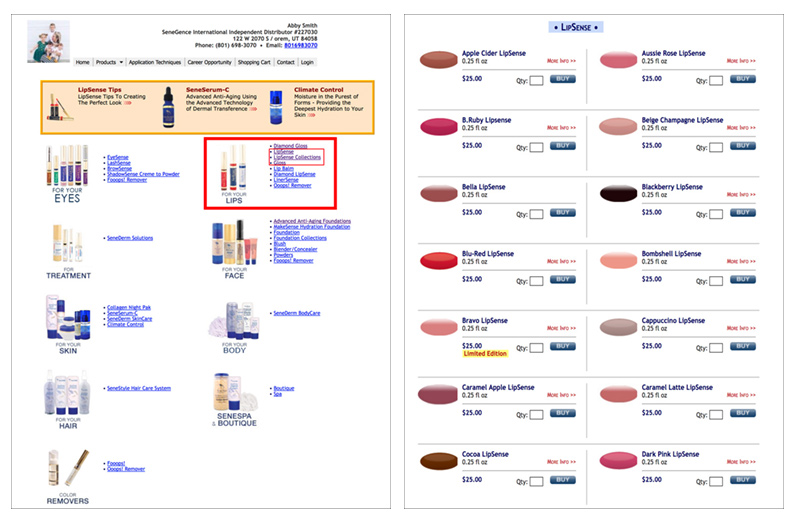 When you click on LipSense you'll find all the colors that are currently available, refer to picture on the right. If this is your first time ordering, you'll need to snag a gloss so just navigate back to the glosses. My very favorite is glossy gloss and that's what I'd recommend you start with. I don't think the Ooops! Remover is completely necessary but I do like it for quick touch ups. You can use coconut oil or the Neutrogena makeup removers work well too!

Option #2: You can order through my personal stock! This is a great option because I typically sell the product at a discounted rate. All you need to do is choose the color/products you want by going through the product list on my website here and then just send me an email with your selections (twistmeprettylips @ gmail.com). I can also help color match you and answer any questions you have. If you join my private facebook group you'll find live videos of me demoing colors, how-to videos and also what colors I'm recommending for others!
My website is super cute and has really great pictures of what the colors actually look like so even if you choose to order through the senesite, checkout the pictures on my website to get a better idea of what you're ordering!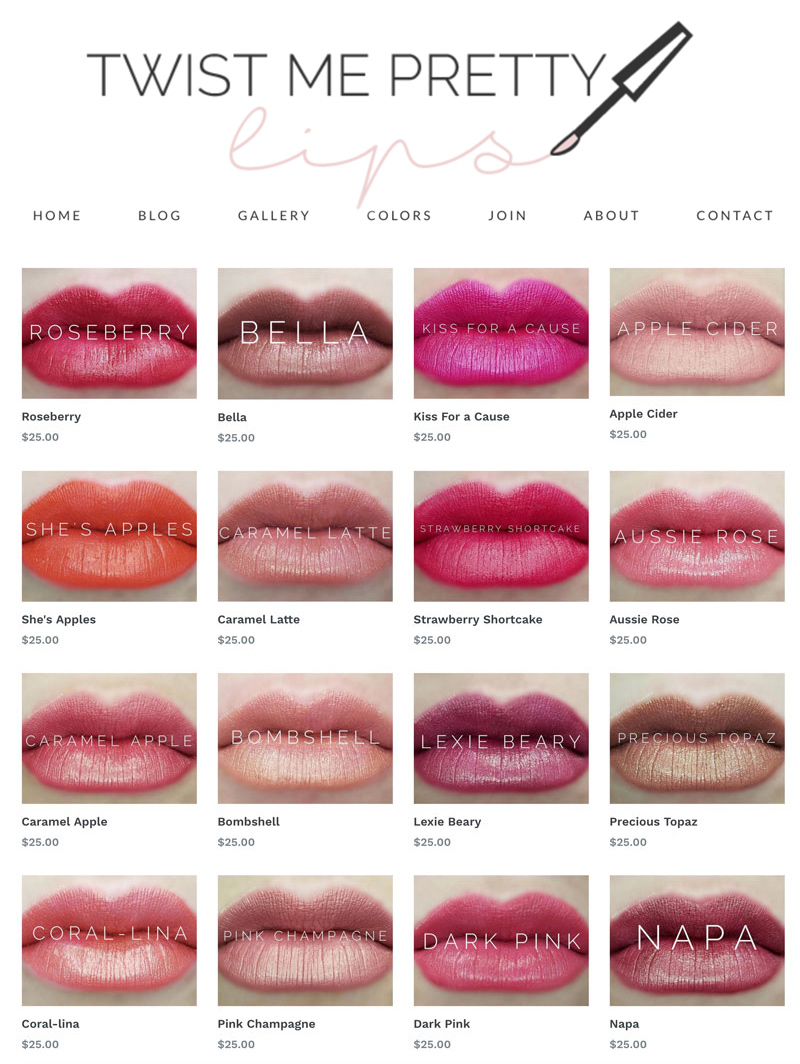 Want 15% off your order? Sign up for my newsletter here and I'll send you the coupon code in your email!! I have some pretty awesome flash sales but I only send them through the newsletter so make sure you've signed up!

Option #3: You can always find a distributor near you and purchase through their inventory. That's a great way if you're wanting to try colors before you buy them because most distributors have testers. Plus you'll be able to leave with product in hand. This isn't my personal favorite option because I don't like dealing with people ? and I don't want to feel obligated to purchase something if I change my mind!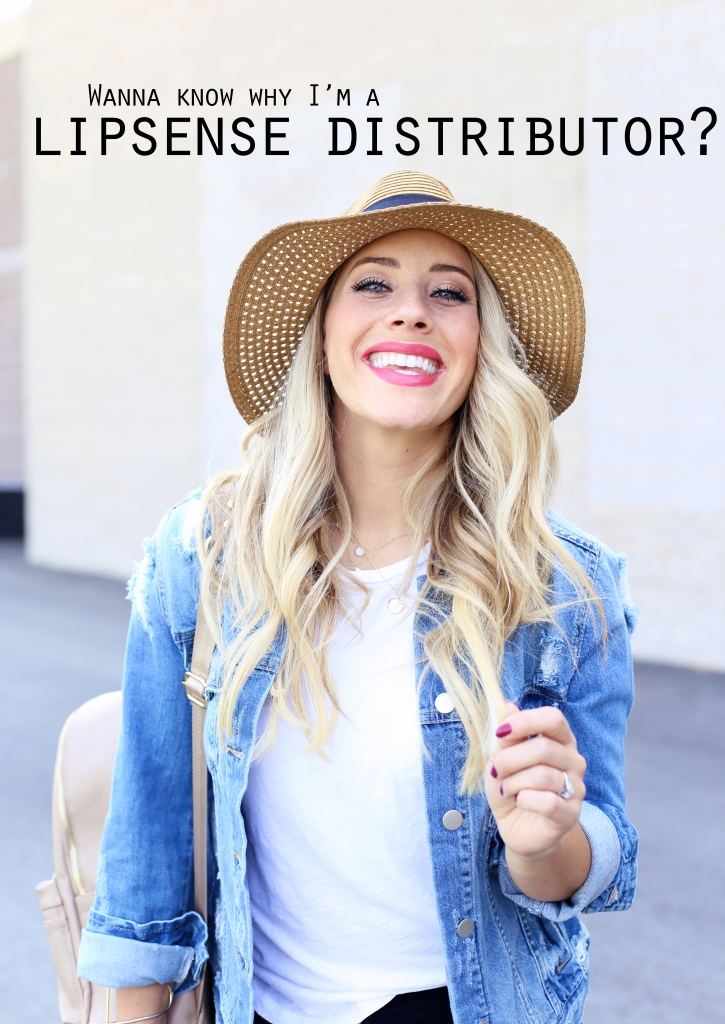 Are you interested in learning more about how to become a LipSense Distributor? You can check out that post here. In a nutshell it's $55 once a year and that allows you to purchase product at whole sale pricing. Automatically 20% off and up to 50% off depending on how much you spend. There are no monthly fees, no minimum required purchases, just $200 worth of product every six months to maintain your active status. If you're interested, let's chat. It's changed my life!
Well hopefully this helped answer some of your questions and if you need anything, just ask! xo