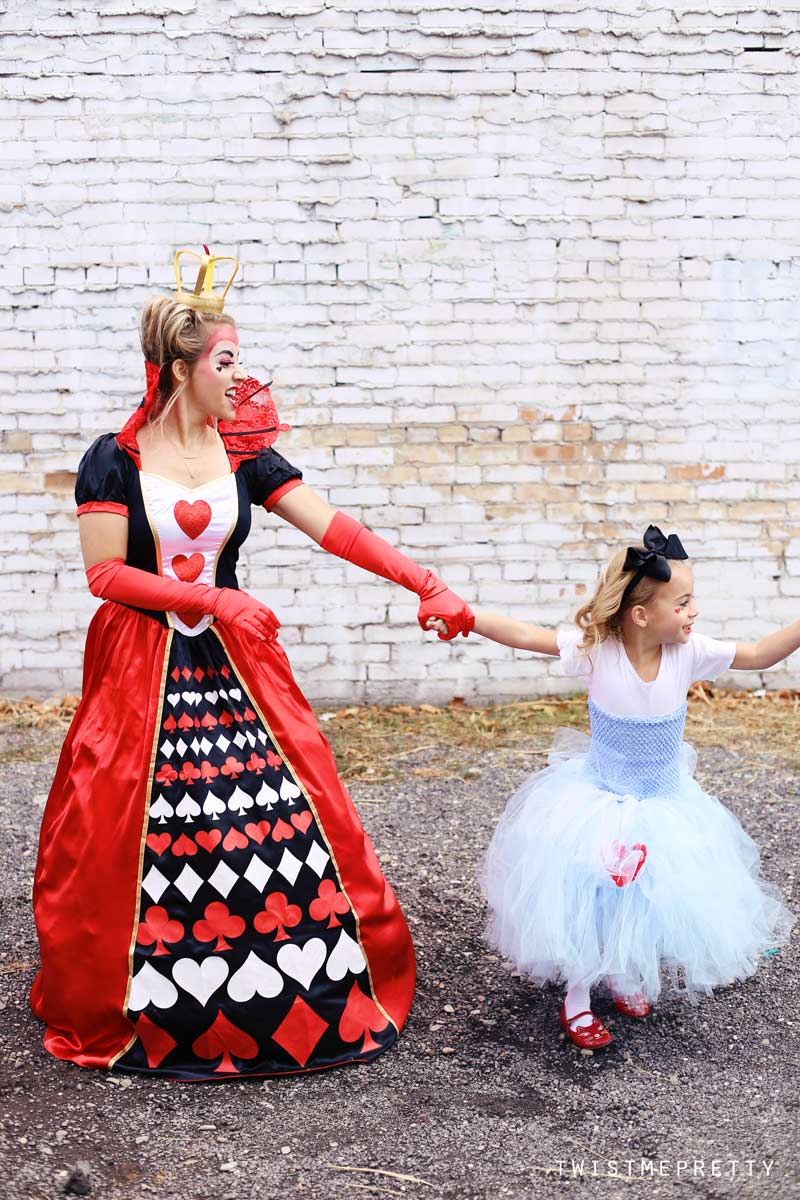 Well, I hate to say it but this is the last of them! Have you guys enjoyed these Halloween tutorials?! I'd love to know what your thoughts are in the comments. The views weren't super high on YouTube, so I'm not sure if I'll keep doing them? I'll do a couple for sure because it's such a fun break from the hair tutorials and I get to be as crazy and creative as I want! But am I the only who likes them?!! Haha!!! Hopefully you guys have at least been entertained! I just want to make sure I'm spending my time creating things you genuinely want to see! Is it hair? Makeup? Product reviews? Outfits? Do you wanna see my kids? Did you love the Halloween segment?! Just tell me all your thoughts mmk?! And if you missed any of the tutorials you can find them all here.
So, today I'm sharing the Queen of Hearts Hair and Makeup Tutorial! If ANYTHING, please watch the last minute and a half of the video… oh my gosh Savy was KILLING ME!!!!! I've decided I can't hide her talents under a bushel anymore and you'll be seeing more of that little firecracker on my channel! "Eyeshadow! Who doesn't love eyeshadow? Um… DUH!!!!" Dead.
There are so many tutorials out there for the Queen of Hearts but honestly, I wasn't super impressed with any of them. They were all really unflattering and I'd never spend time painting my face like that, or they were way too basic. So I decided to create something that was a little bit over the top, but still pretty and fun to wear. Also, the hair resembles a heart… do you see it?! I share two different ways to dress up the hair in the video so make sure to tune into that and don't forget to subscribe to my channel if you're new!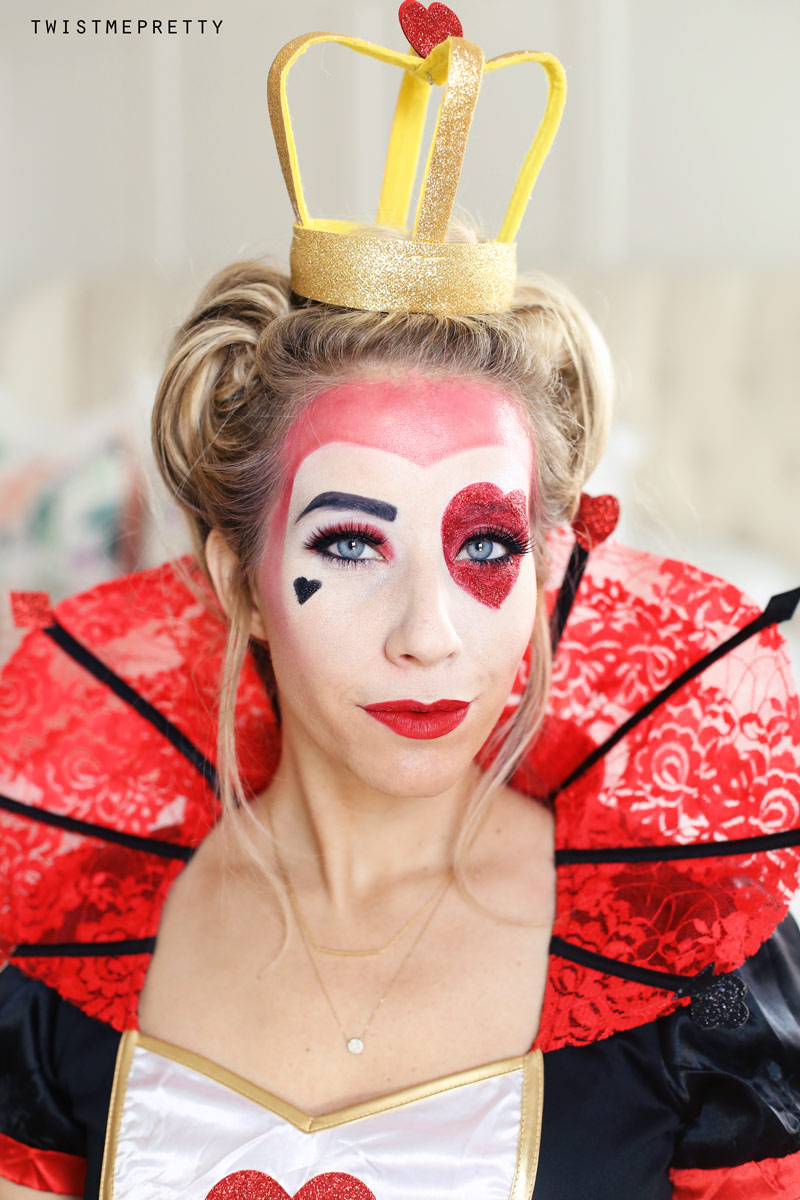 See, it's a little bit crazy but I still feel like it's really pretty!!!!
And of course, Savy had to have a little bit of makeup too.
If you haven't read about why we love Halloween you can checkout this post here! And if you're looking for the video tutorial you can find it below. Seriously, scroll to the end. You won't regret it!
Costume Details:
Alice in Wonderland Costume | Queen of Hearts Costume | Full Skirt | Red Gloves
Makeup: MakeSense Anti-Aging Foundation (creme beige) | Oil Based Face Paint | My Little Pony Palette from Pur Cosmetics | Eye Liner | Mascara | Drug store Lashes | Blu Red LipSense
xo