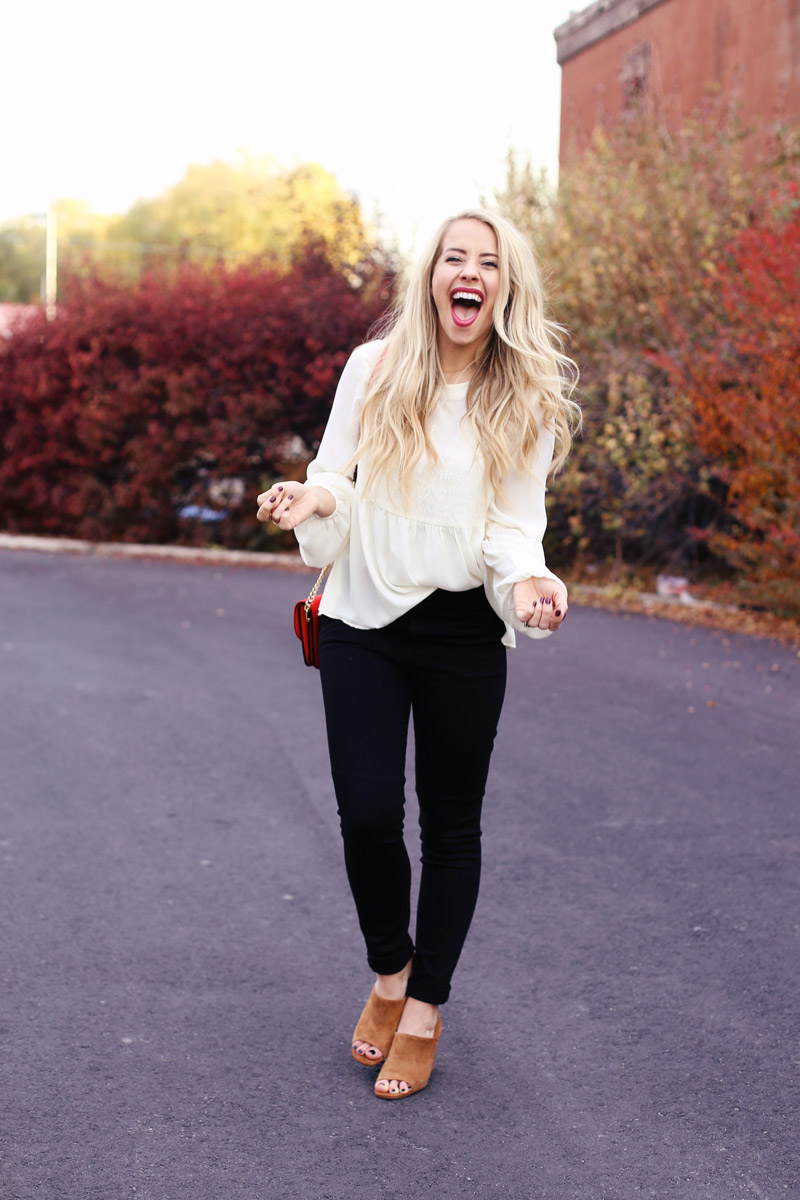 Well hiiiiii!!!! We got home last week from our trip to Florida and it seriously feels so good to be back. Back in my own bed, with home cooked meals, with routines and my BABIES!!! I was so home sick for them. The month of October was pretty intense for me. I chose to accept a few opportunities that took me to New York, Oklahoma, Texas and Florida! They were such amazing experiences that I'm so grateful for, and I met some of the most wonderful people along the way! I knew from the beginning it would be hard to be away from my family so much but what caught me off guard was the intense guilt I felt for leaving…
Mom guilt. Why do we do it to ourselves? I don't want to feel guilty for chasing my dreams! I want my kids to know that I hustled for them because I want them to do the same! I want them to know what hard work looks like. I want them to see what determination and perseverance looks like and I want them to know that I refused to give up despite unmeasurable odds. I want them to see the sacrifices I made. I want them to know I burned that midnight oil day after to day so I could spend more time with them. So I could be around for all the little moments like making everyones lunches and doing carpool pickup. Moms, we're amazing. And if you're feeling guilty for chasing a dream and not being that perfect Pinterest mom, just stop it right now! You do so much. You worry and pray and plead with the Lord that He'll take care of your little family and every day you sacrifice to love them and give them the best.
I wrote about my feelings on Instagram (in this post here) and received so many DM's from other moms who were feeling that fear. If you read through the comments you'll find an incredible group of women who are lifting each other up and sharing one another's burdens. I'm so grateful to all of you who have commented, who have liked my pictures and left a sweet message for me on instagram, you'll never know just how much I needed you!!! Finding that work/life/church/love balance is SO hard. Becoming a better version of myself is something I'm always striving to do. I see my weaknesses very clearly and I know exactly what I need to work on. But it's hard! And I think what matters most is that we channel the mom guilt we feel to let it remind us of our priorities. Let that guilt fuel you to make necessary changes. Let it remind you to rely more on the Lord for strength and remember that at the end of the day, you are enough. You're doing enough, you're brave enough, you're always enough!
Roseberry + Napa LipSense! You can order a collection here. Just click LipSense and find your color and then make sure to checkout with a gloss! If you're wondering where to buy LipSense, I've written a post all about it so you have a few different options!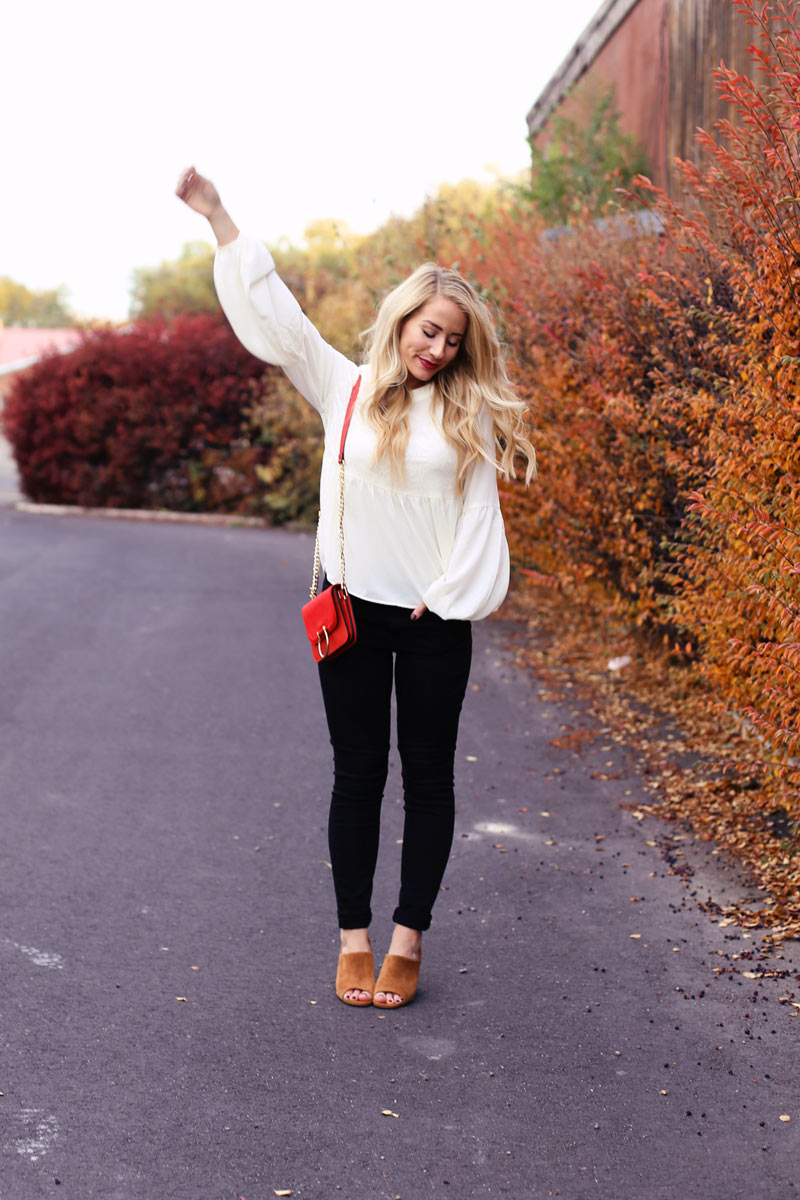 I'm so bummed, this blouse and bag are both out of stock. They're EVERYTHING!!! I've linked up similar items but just wanted to share a quick thought on the jeans. These are J Brand jeans… they're pricey. Period. If you scroll back through my outfit posts though you'll find I wear the same jeans over and over. I'm willing to spend $$ on a perfect pair of black stretchy jeans because they're an everyday staple for me in the winter. J Brand Jeans are my FAVORITE. They're so dang comfy, super stretchy like leggings but they don't loose their shape and wash well. So, sure a little justification on the price tag, but they're worth every penny!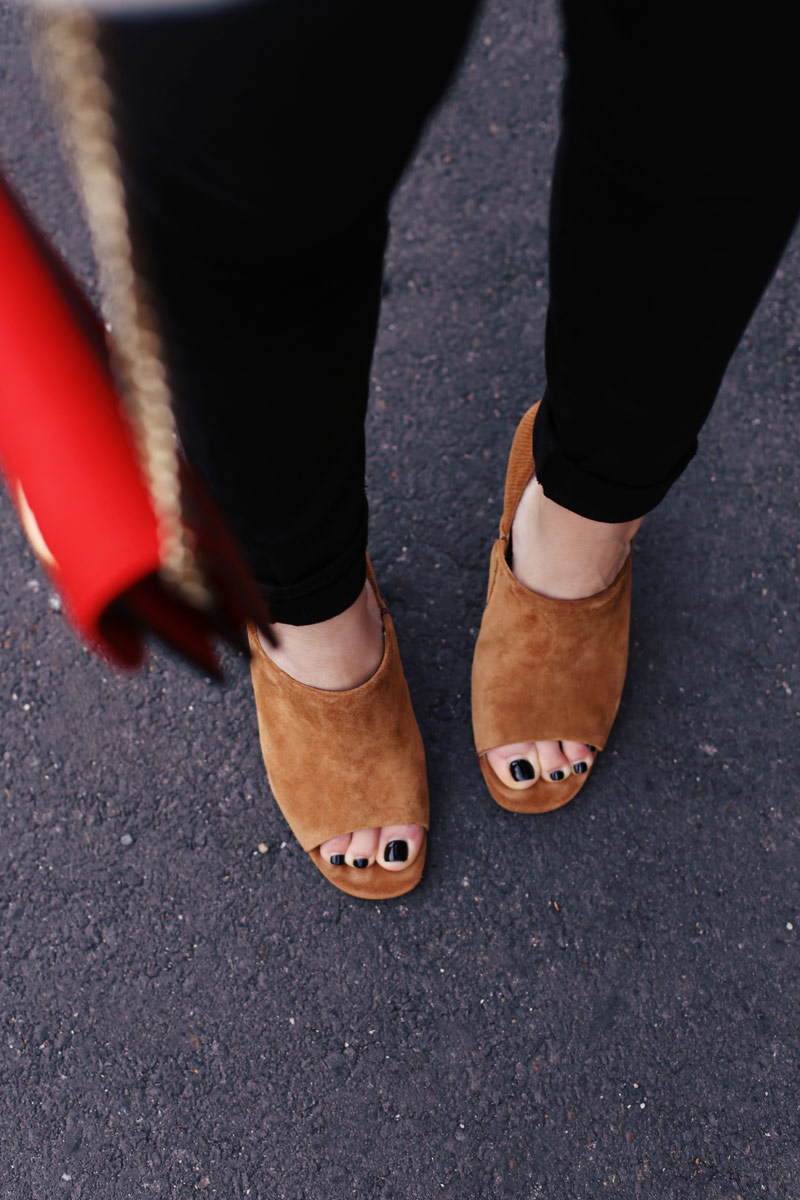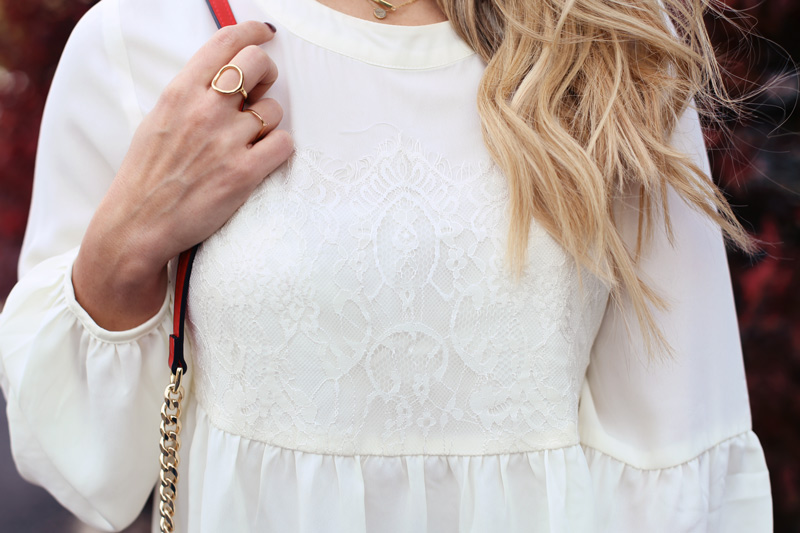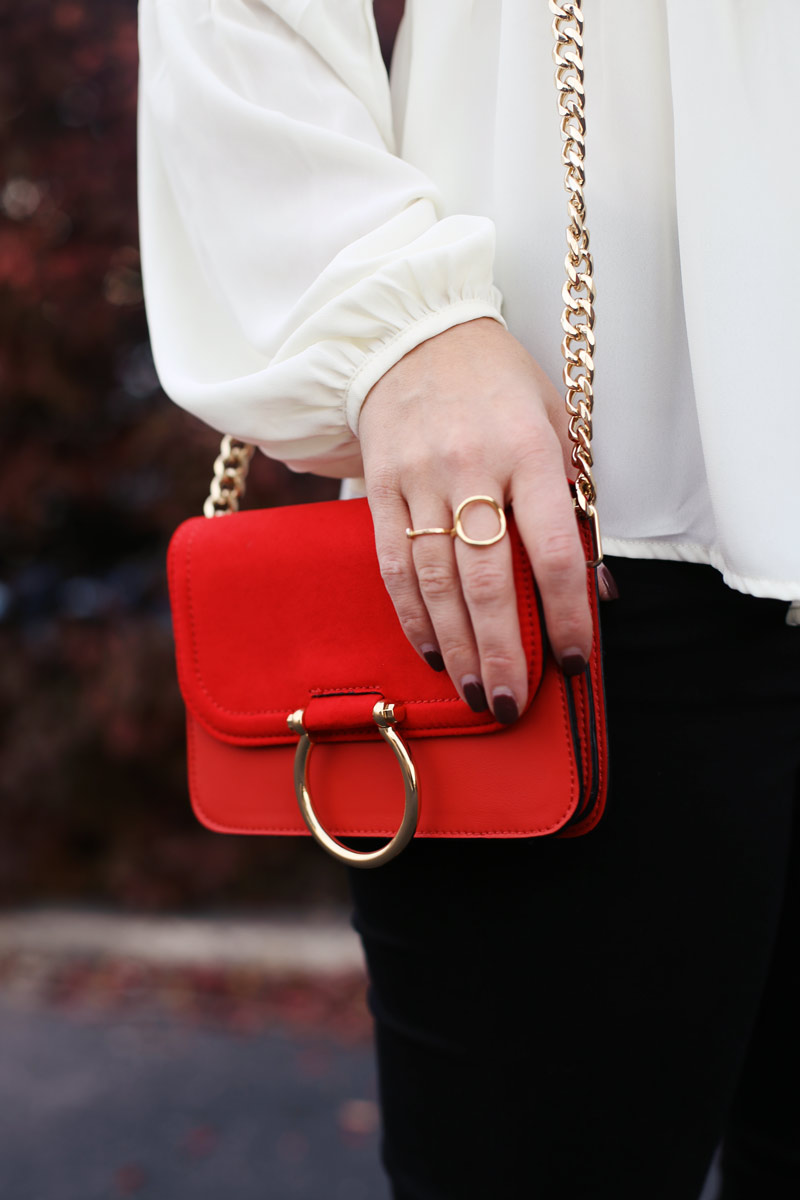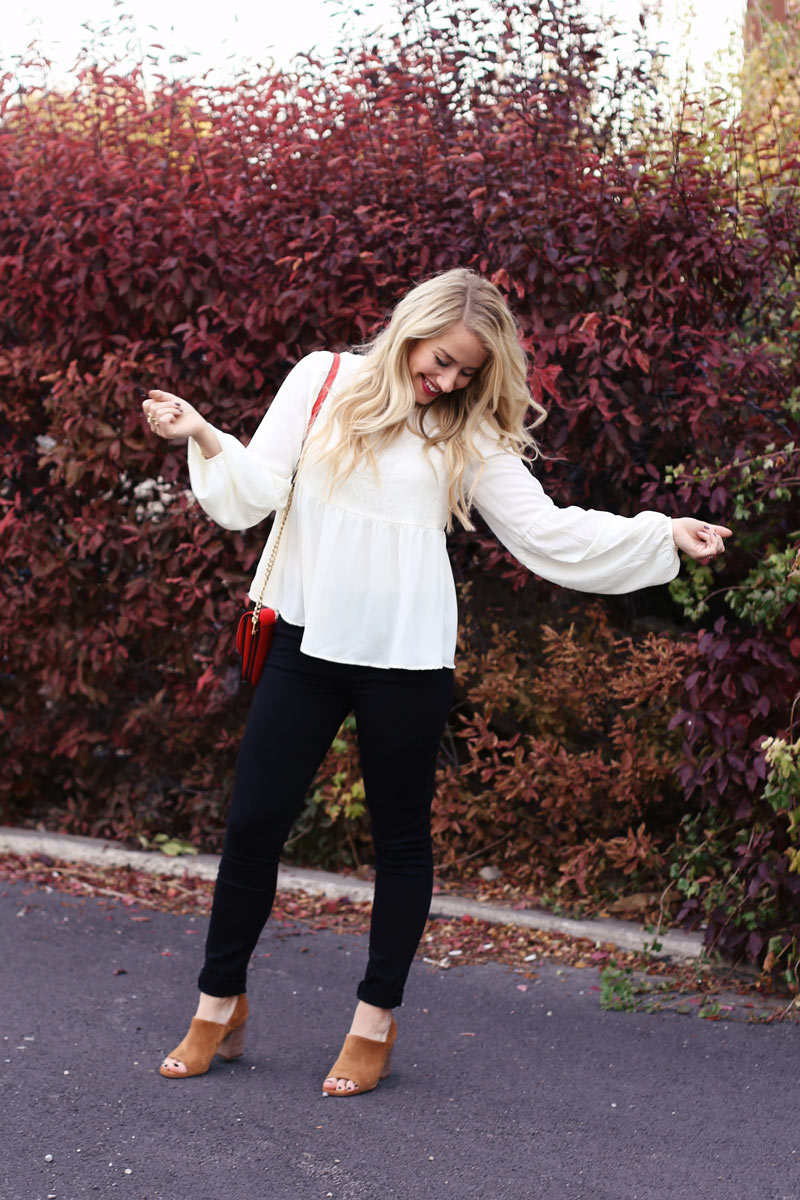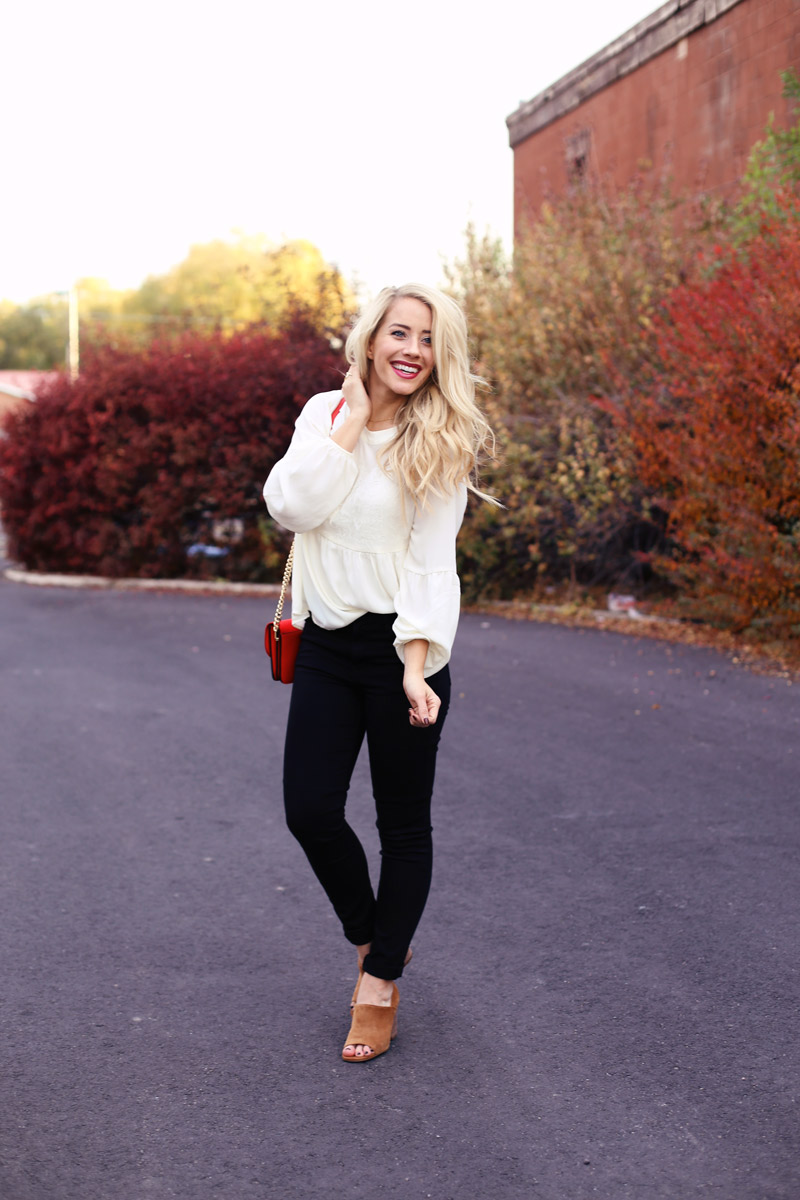 Photography: Lucia Valdez
So I know this is kind of a random change of topic, but can I ask you a favor?! What do you come to my website for… is it hair tutorials? Outfit posts? Just your undying love for me?! haha! I want to make sure I'm creating content you guys wanna see. I could do some favorite things posts, products I'm loving, or I could share some family vlogs, holiday outfit ideas, gift ideas for him/her… So many things but I wanna make sure it's what you want to see! Let me know what pulls you into my website and I'll start creating more content around that. Thanks babes! For everything. xo