This post is sponsored by fabfitfun and SheKnows Media, all thoughts are my own!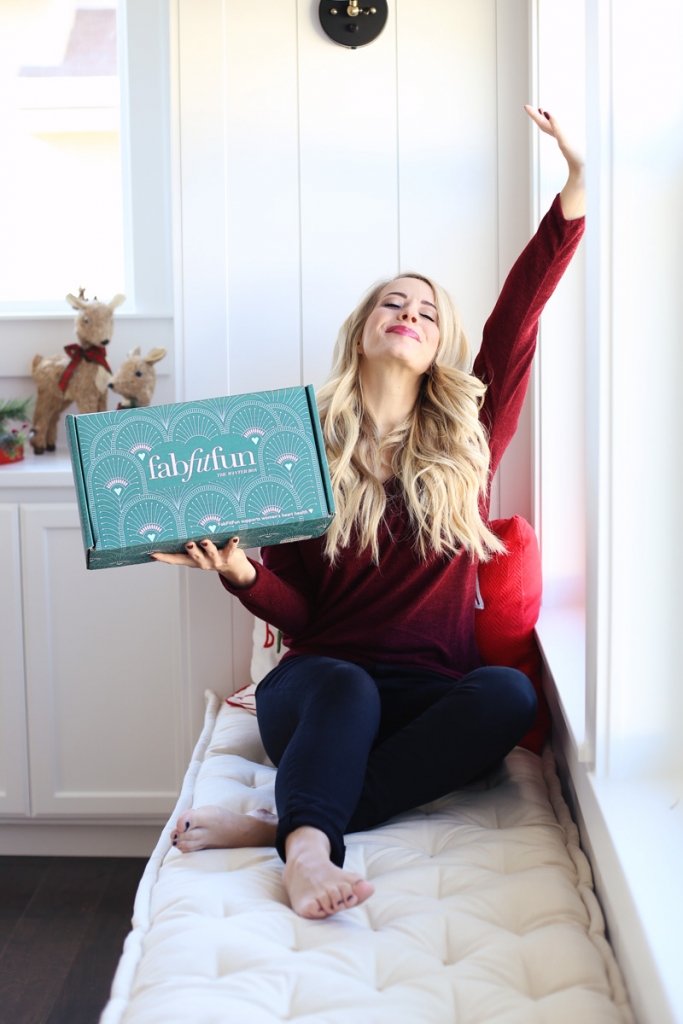 It's the fabfitfun WINTER BOX!!!!! Oh man, I've been getting these boxes for a couple years now and every time one comes I get so excited! It's literally THE best subscription box around because all the products are full size and they're perfectly timed for the season. I always get a piece or two of really nice jewelry, new luxury products for my skin and hair, even clothes and workout gear!
The box is valued over $200, but only costs $49.99 and you can get it now for just $39.99 using my code – TWISTME ??. I love that it's a seasonal subscription box and if you subscribe you'll get a Spring, Summer, Fall, and Winter box, each tailored with items specific to the season! Head over to fabfitfun and sign up!
Let's take a peek in this years Winter box, shall we?!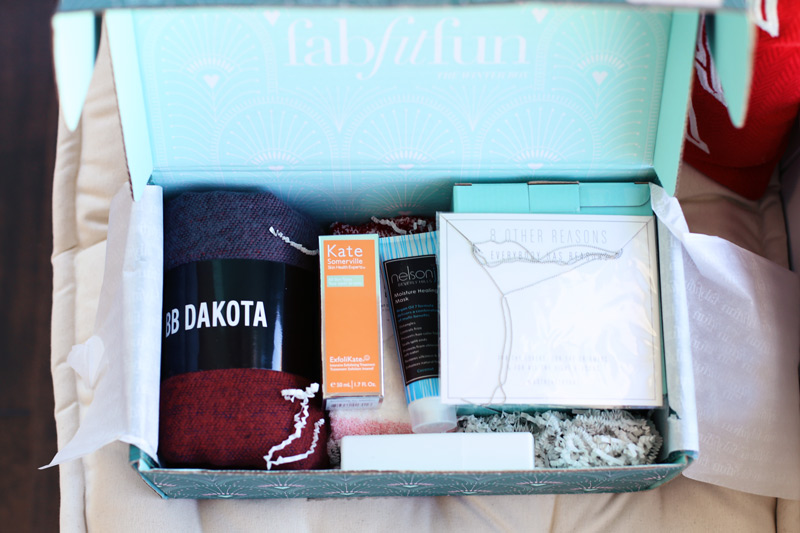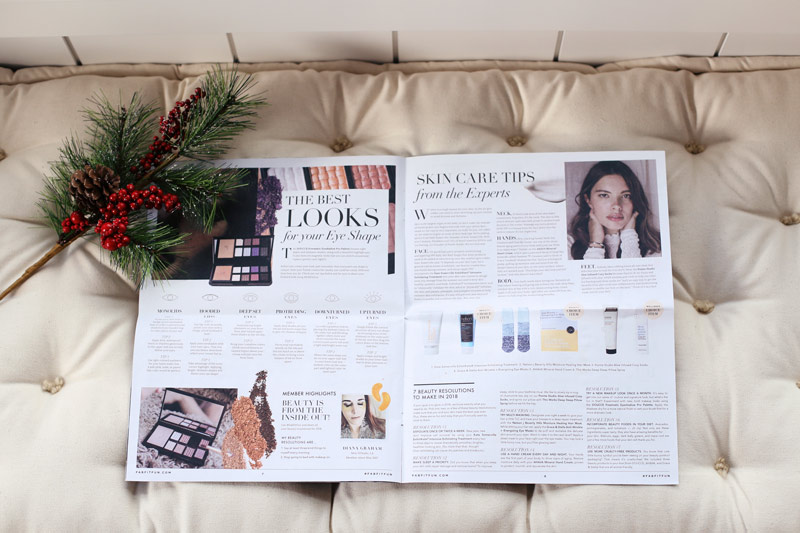 One of my favorite things about the fabfitfun box is the little insert inside. It's kind of like a newspaper that explains all the products with tips and tricks on ways to use them, wear them, and love them! They really go the extra mile to educate you on the products so that you can get the most out of your box.
(this fabulous window seat is from Home of Wool here!)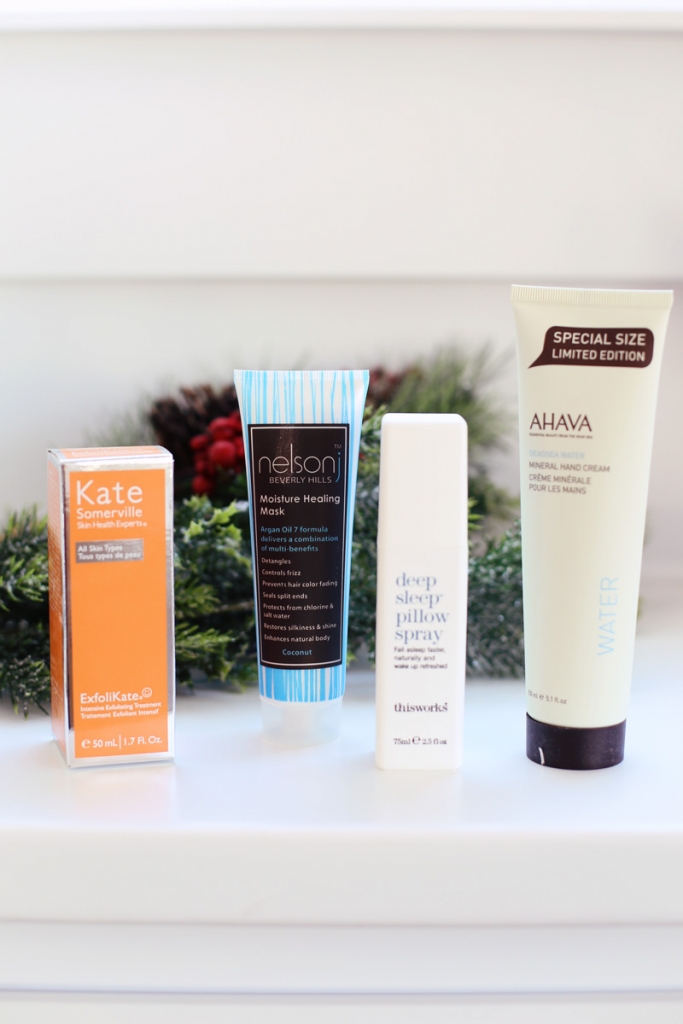 Ok let's break it down from left to right!
First, we have the Kate Somerville Exfoliating Treatment. Use it every few days and it'll improve cellular turnover and help your skin look smoother brighter, and healthier! Kate Somerville has an amazing reputation and her products are fairly pricey so the fact that a full-size bottle of her ExfoliKate is in this box is pretty rad! Up next is the Nelson J Beverly Hills Moisture Healing Hair Mask — YAAAS!!!!! Hair masks are my favorite, especially this time of year when my hair tends to be more dry and brittle than usual. Then I got the deep sleep pillow spray by this works. It's a natural sleep aid spray that you spray on your pillow before bed. It's full of oils that promote healthy sleep like lavender and chamomile. And then we have the AHAVA Mineral Hand Cream which restores daily moisture and rejuvenates the skin!
Up next we have…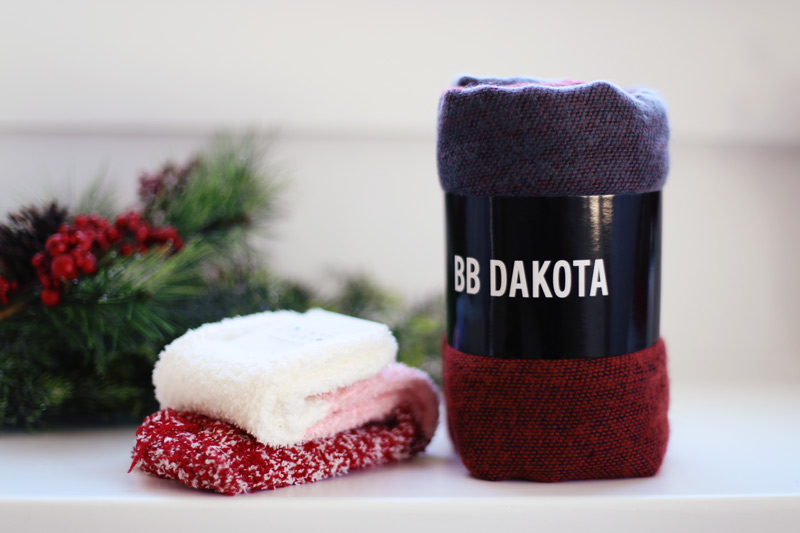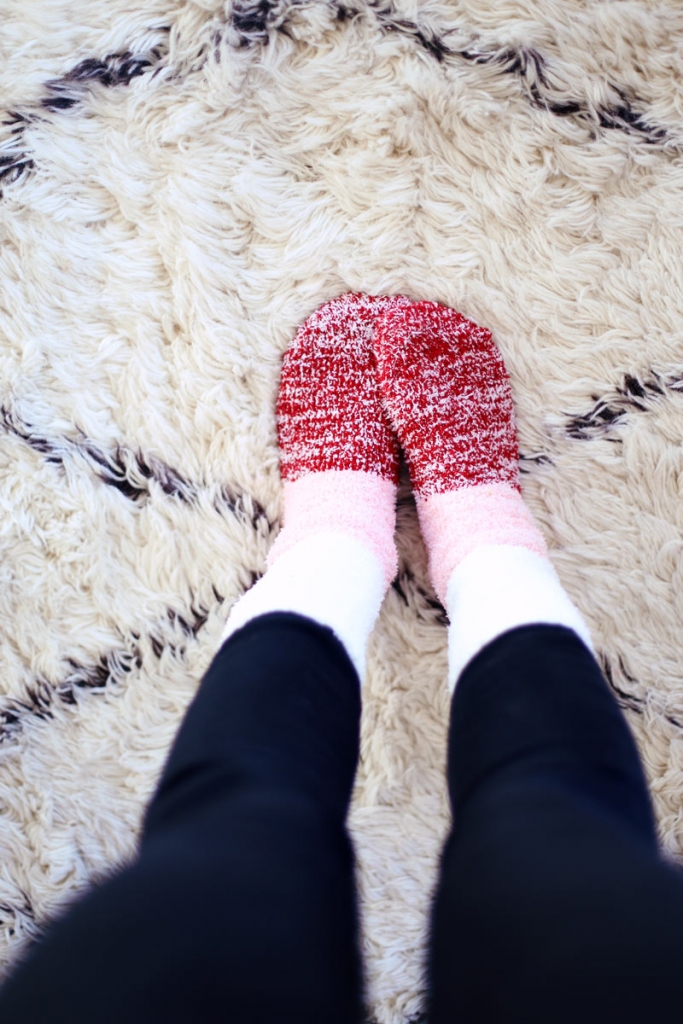 The BB Dakota Pancho, it's so cute you guys! The insert shows different ways to style it and I'm 100% sure I'll be wearing it all winter long. Then we have the Pointe Studio Aloe Infused Cozy Socks… this couldn't have been more perfect for what I need right now. My feet are ALWAYS cold and I'm obsessed with the Aloe Infused material, it's a dream.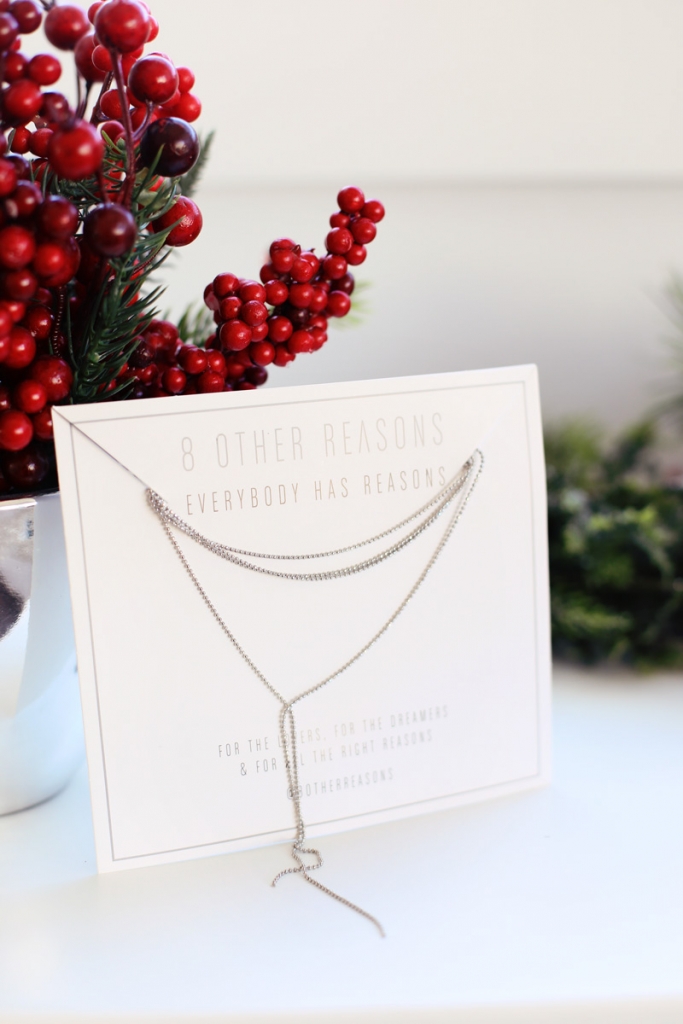 Then I got this 8 Other Reasons choker. It retails $58 and checkout how cute it is…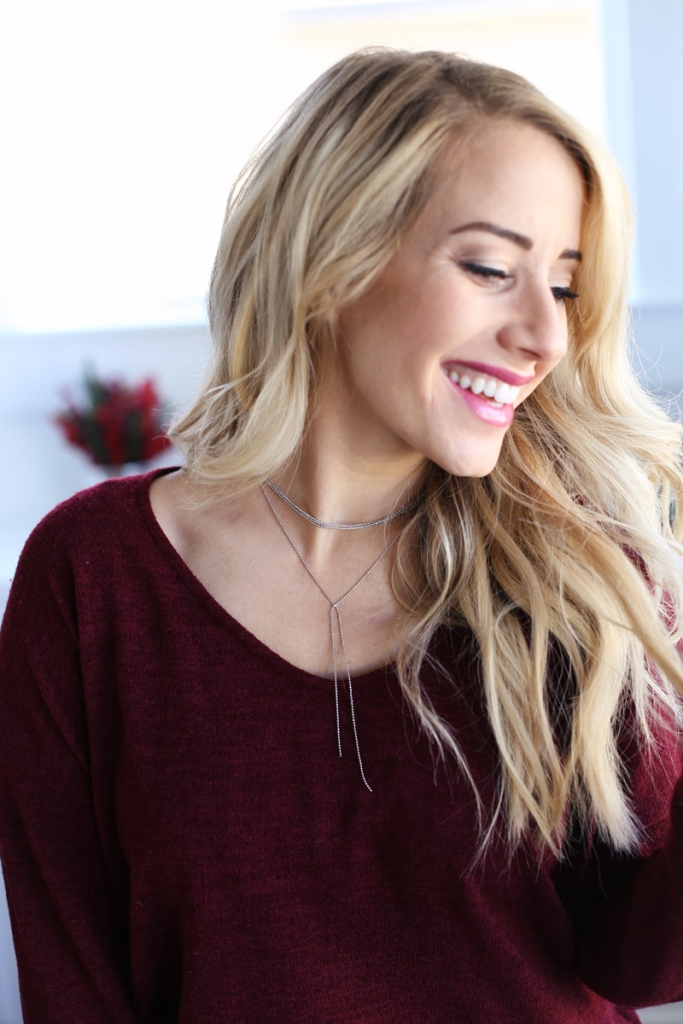 Bam. That's gonna go with everything. And then last but not least we have the Doucce Freematic Eyeshadow Pro Palette which has 8 matte and shimmer shades + a really pretty highlighter. The insert shares tips and tricks on how to apply the shadow based off your eye shape! And then the cute Love you a Latte mug from Ayesha Curry!
And that's it! Have you guys ever had a fabfitfun box? Or at least heard of it? If you're into trying new products like me, and you love getting in on those trendier pieces you'll absolutely love this box! I'd love to hear some of your favorite products right now, anything new your obsessing over that I need to try? Let me know in the comments below!
xo