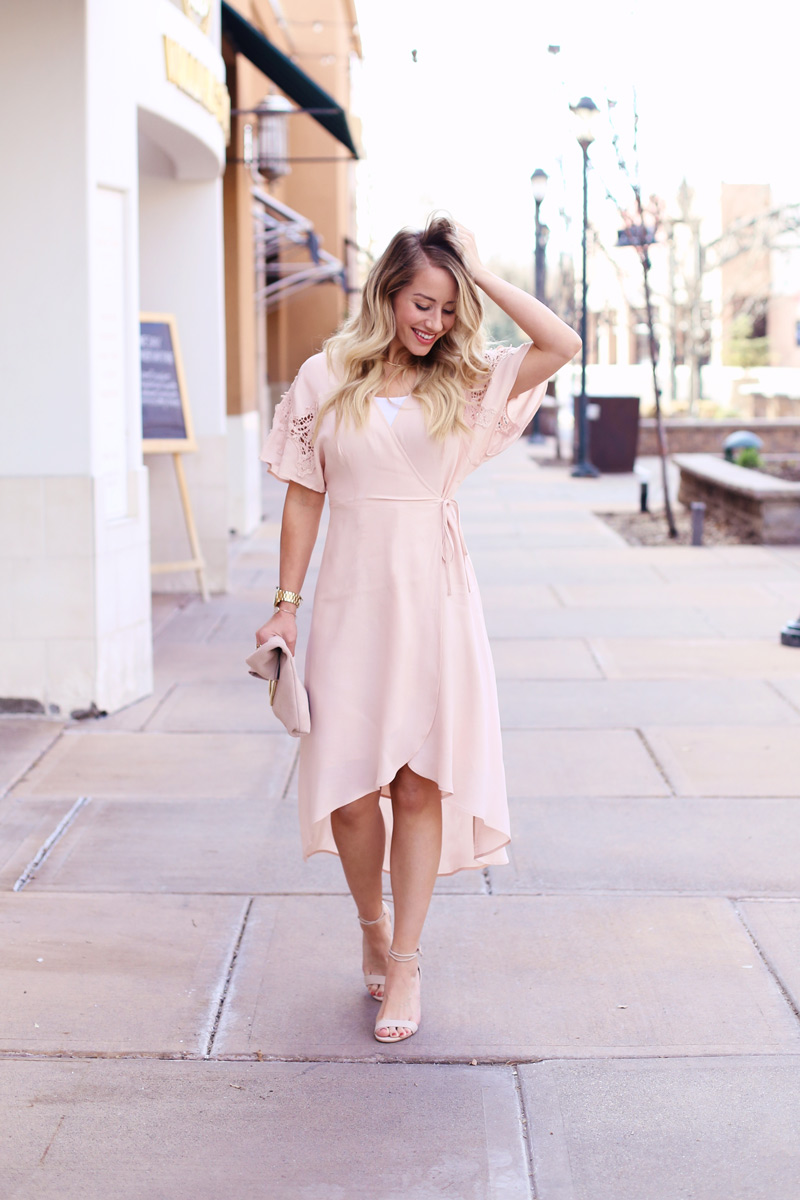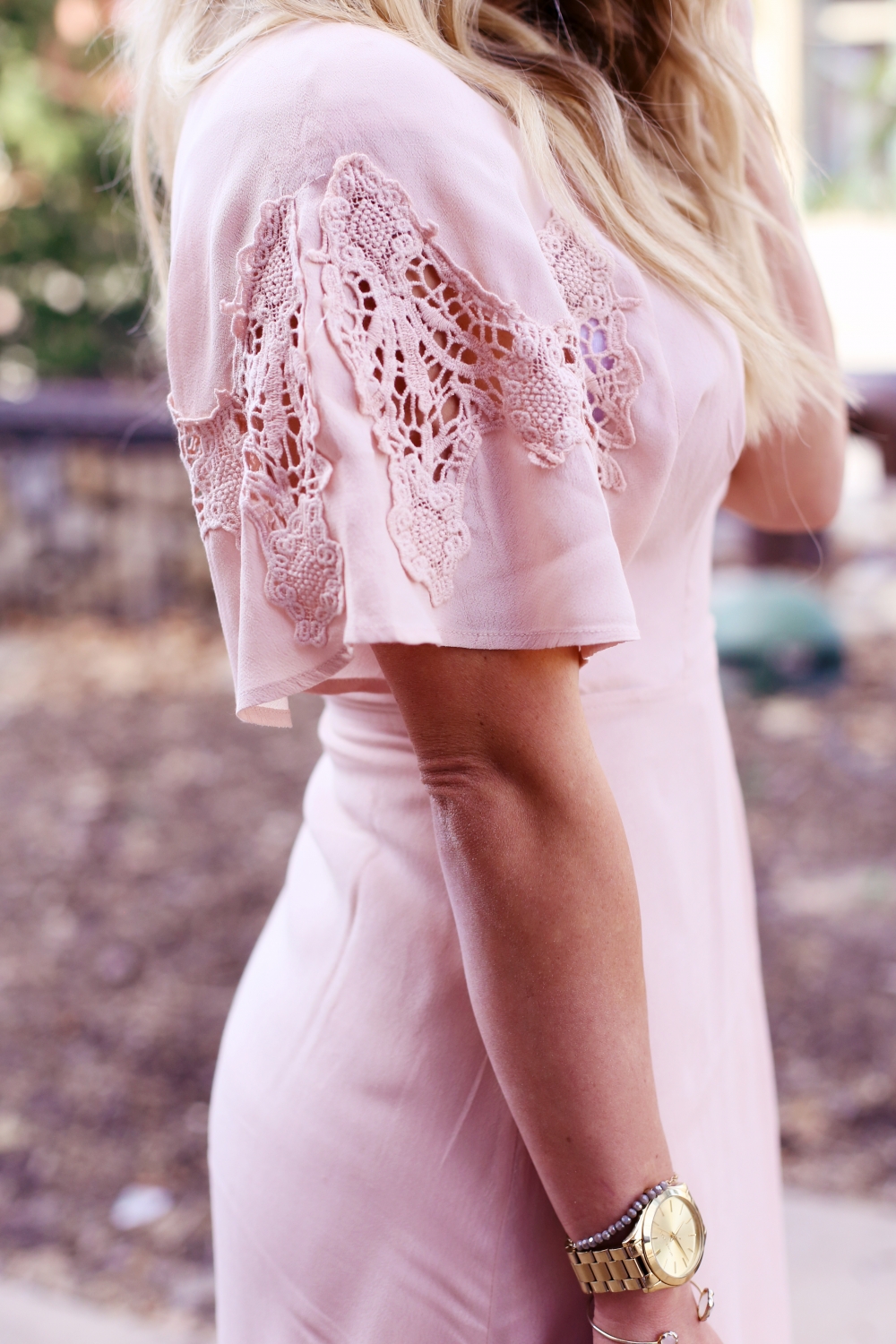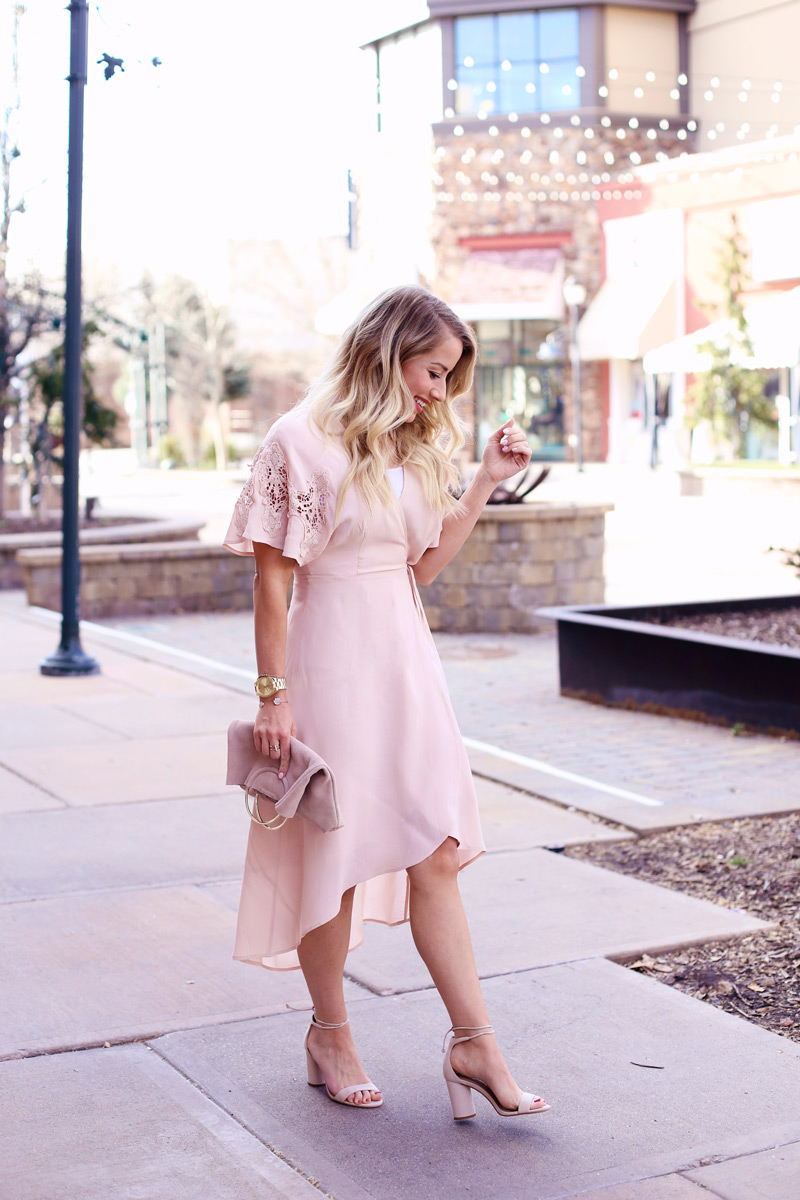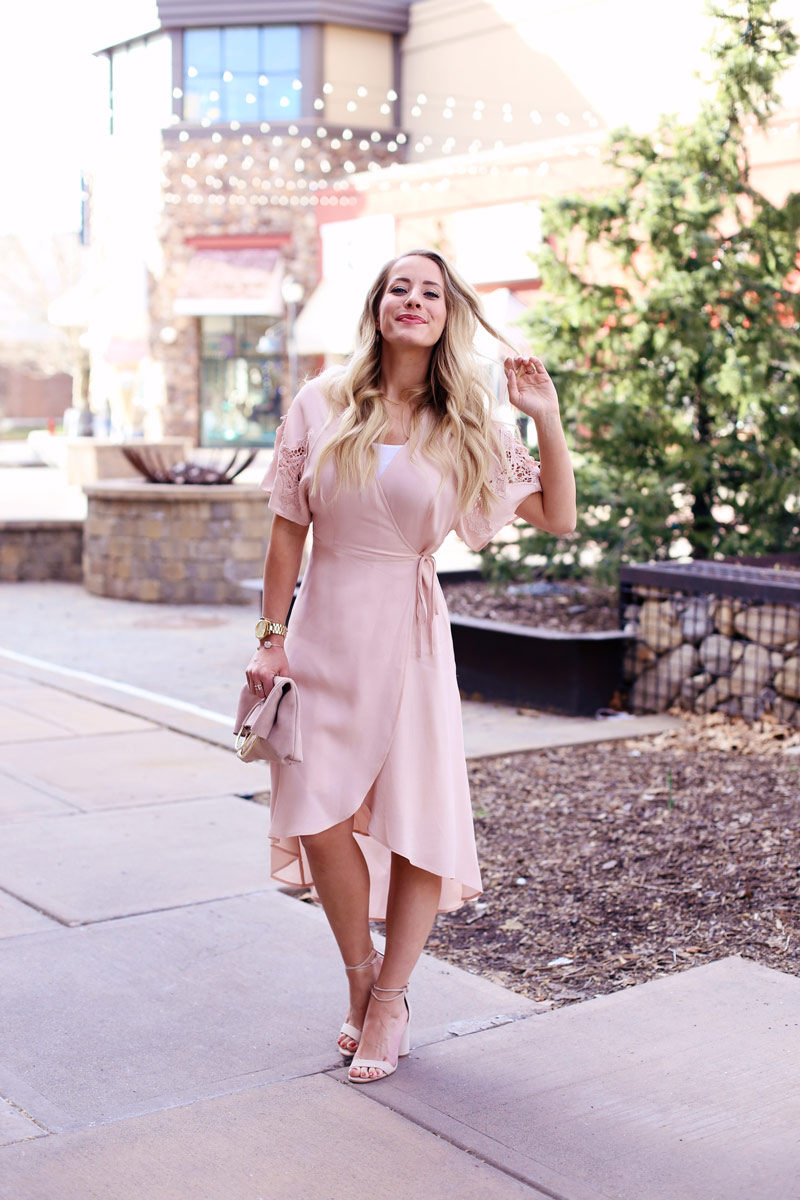 Hey babes! Hows your week so far? Right now Savy is begging me to bake a cake with her so she can surprise her brothers for their birthday… their birthday is in June. Also, we don't have any sugar. Seriously who doesn't have sugar? I think we're out of vanilla too. Pretty much we aren't baking a cake and I'm not quite sure how I'm gonna tell her ha ha! So I made it safely back from California yesterday, miss my sisters so much already! I'll share a few pictures from our trip next week!! Today I thought I'd share a more formal look, I know several of you are gearing up for wedding season! Lemme tell you why I'm obsessed with this dress: 1. The sleeves. I'm super short and for some reason I just prefer a looser, longer sleeve length. These sleeves not only fit my weird sleeve length but c'mon, look at that detailing! 2. The length is perfect! It's higher in the front, hits me right at the knee and then it has a pretty waterfall drape in the back. I actually tacked the skirt so it wouldn't open too far! 3. The blush color is so gorgeous right now and the fabric is light and airy! I've paired it with my favorite clutch, you'll be seeing this a whole bunch because it literally goes with everything. And then I dressed it up with these Steve Madden sandals. I bought them figuring I'd need to return them because I wasn't sure how the straps would feel but these sandals are super comfortable. I walked all around the Newport LDS temple grounds + church and couldn't find one bad thing to say about them! And last but not least, 4. It's $75!!! Plus all sizes are in stock, heyooo!!
I went pretty light on the makeup, just a little bit of blush and lipstick. I'm wearing apple cider here! Loose curls, done with a 25mm wand and a couple extensions from laced hair to add a bit of fulness. My sister-in-law Lucia took these photos, she's pretty much amazing and if you're looking for a lifestyle photographer in Utah County, look her up! She's over on instagram @lunalucie and she's very affordable, you'll love her!
Alright, I gotta go… rummage through my cupboards to see how I can satisfy Savy and her incessant need to bake!!