DAY TWENTY-SEVEN! Can you believe it? You guys I'm actually really sad that this is almost over. What am I going to do with myself? It's not going to be laundry… or cooking… I've had way too much fun letting Brian take care of everything these past few weeks!! While things will slow down after the 30|30, I'll still be blogging and I promise to upload a new hairstyle video every week! Today's style is a gorgeous braided halo. I love that you can't tell where the braid starts or stops and I love how dainty it is. Just a subtle little braid that's perfect for all occasions!
Step-by-step Instructions:
Take a two-inch section from underneath the top layer of hair in the back and a little off to the side
Split the section in two
Braid each section, pancake and secure with clear elastics
Now fold the sections over themselves, so the right section will go over the left and wrap around to the left, and the left section will go under the right and wrap around to the right.
Pin the braids in place as you go, making sure to conceal them with hair
Notes: I started off with curly hair, to do this you can wrap 1″ sections around a 1″ wand away from your face. Then brush through the curls and spray with Redkin Wool.
>>WATCH VIDEO TUTORIAL AND SUBSCRIBE HERE<<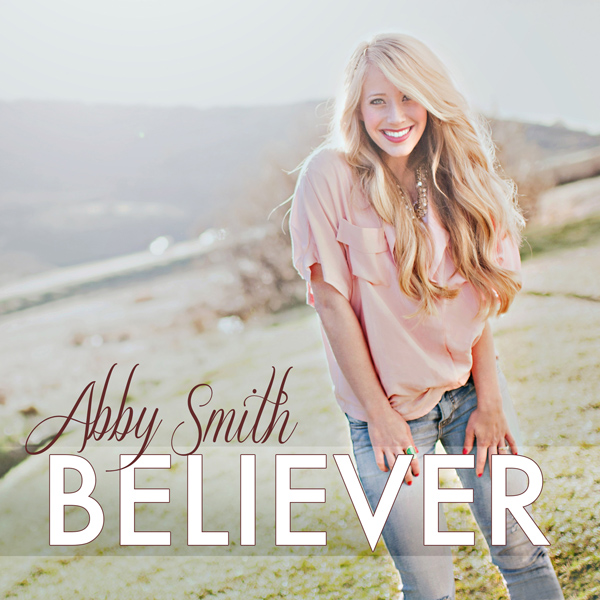 With tomorrow being Sunday, I thought I'd share with you the inspirational album I finally finished. I just realized I never actually posted about it and I kind of wanted to re-share the story. I grew up singing and have been belting out show tunes since I can remember. Music and performing has always been a passion of mine. Two years ago my dad was called to be a Mission President in Rostov, Russia. They'll come home next summer, I can't even wait to see them again. As a going away present I started recording a few of my favorite hymns, I really wanted to give them something they could listen to while they were away. My friend introduced me to this fabulous musician, Nick Whitesides (seriously check out his music) who I hired to record my arrangement of "Where Can I Turn For Peace" on the guitar. Anyway, I ended up singing him a couple original melodies and we ended up co-writing seven of the most beautiful songs. It was definitely an inspired album. I don't consider myself to be a writer but these lyrics and melodies though just flowed out of me and I really believe in their message.
I uploaded just a few of the songs for you to listen to below and you can view or purchase the rest of the album on itunes or amazon or if you'd prefer a hard copy you can order that here. Thanks for all the support. I know I dabble in so many things and you guys are so patient and loving towards me. I'm so lucky to have you girls as friends. xoxo