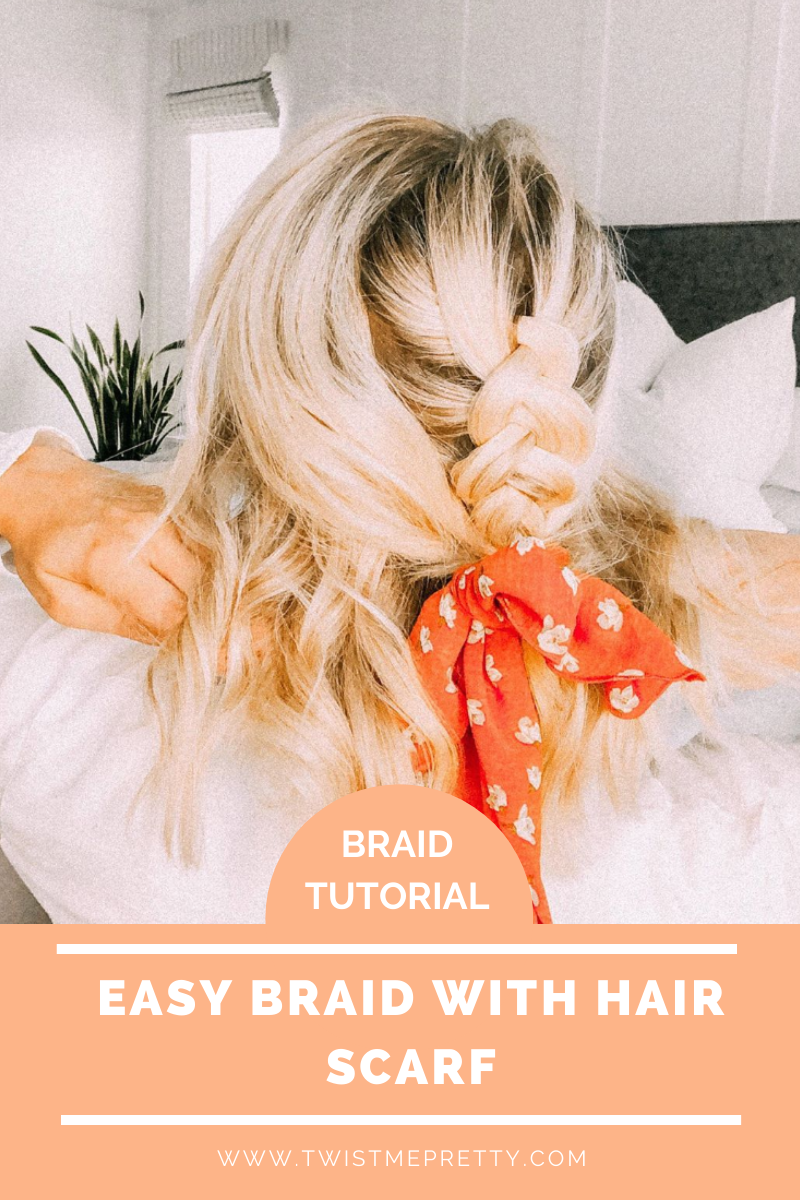 This easy braid with a hair scarf is one that I love to wear. I'm excited to walk you through how to recreate this look on yourself. If you want to watch my video tutorial, you can check it out on Instagram, by clicking the video below.
View this post on Instagram
One reason I love this easy braid, is that it works great on short and long hair. Another reason I love it is that it's a great look for dirty hair! And who wants to wash their hair every day? I know I don't. (Click HERE for my free secret formula for going 6 days between washes!)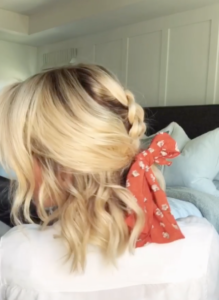 Here's how to create this Easy Braid with a Hair Scarf!
Start at the crown of your head.
Take a medium-sized section of hair and separate into 3 strands. Begin creating a dutch braid by braiding outer strands under the center strand.
Add a new section of hair. Be careful not to pull hair from too far forward on your head. Keep the braid close to the back of your head.
Repeat this process down the back of your head, pulling hair from the back sections of your head. Leave the front sections of your hair by your face, free from the braid.
The length of your hair will determine the number of stitches you complete with your braid. For shorter hair, do less stitches.
When you've reached the desired length, hold braid taut with one hand and gently stretch braid stitches with your other hand. Switch hands as needed to stretch both sides of your dutch braid.
When your braid is fully fluffed to your liking, take a small clear elastic and tie off the braid.

To finish this easy braid look:
Take sections of hair from the front of your head that were left free earlier. Pull these sections back toward the braid, meeting them where you secured the braid with elastic.
Using a second clear elastic, secure the front sections to the braid and loop into a simple bun.
To add the hair scarf:
Take the hair scarf and wrap around the bun.
Tie scarf in a loose bow. (I prefer the ends of the scarf to be asymmetrical.)
Need the perfect scarf for this look? Grab the scarf I used for this braid at my shop!
Now, step back, smile, and admire your hairstyle!
xo,
Abby