Last year I was a Leopard for Halloween. I wore a black outfit, furry vest and my makeup was pretty much awesome. What I loved most about the costume was that it was basically free and it took me maybe half an hour to pull together. I wrote a step by step post for Babble last year but in lieu of the new YouTube channel, I thought I'd share a more in depth tutorial. If you're looking for an easy kitty cat or leopard makeup tutorial for Halloween that's pretty and very do able make sure to follow the jump for the tutorial!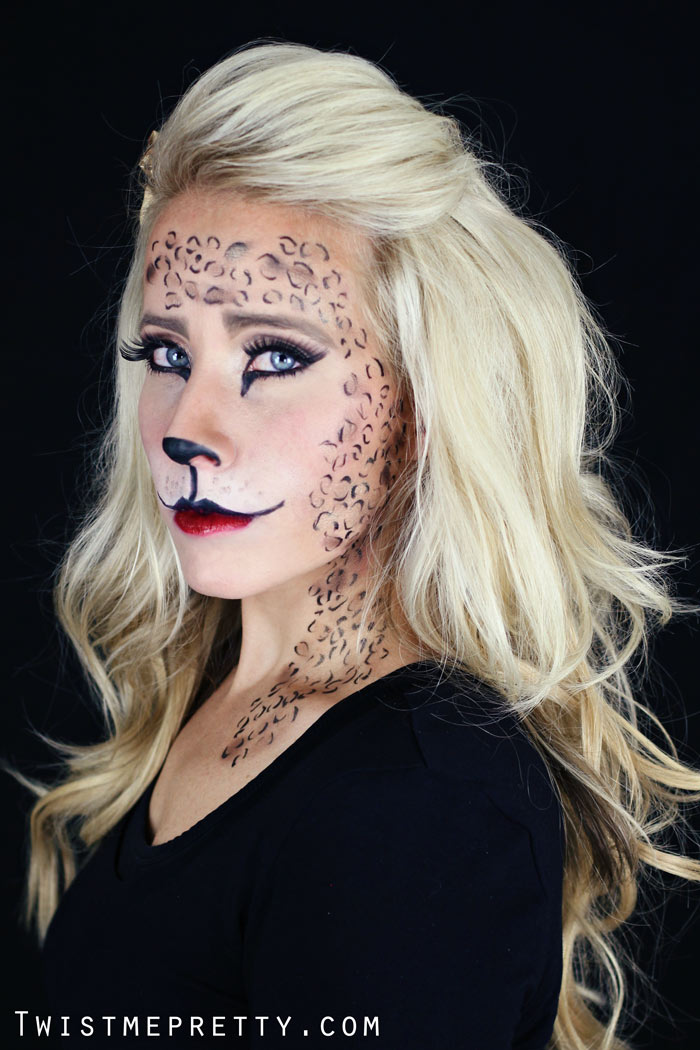 Products I used:

Mac Paint Pot in Painterly to prime the lids
The Stila in the Light palette (Most versatile palette ever. I use it daily)
Cover Girl Perfect Blend Eyeliner and then any liquid liner for the spots
Fake Lashes/Ardell Glue
Anastasia Beverly Hills Eyebrow Stencil
Dip Brow in Taupe and brush
Maybelline lipstick – Red Revival or Mac's Russian Red
Laced Hair Extensions
Bahama Mama – best contour powder evvver
Any pressed powder you like
I got the kitty headband from Claire's and the leopard headband was from an etsy shop years ago.
And just in case you want to pin something… wink wink 🙂