I absolutely love how romantic and unique this hairstyle is. It's hard to find a fancy hairstyle that doesn't pull all the hair away from the face. You've got your gorgeous updo's and your accent braids that wrap around to the back, but seldom do you find a hairstyle the gives you the drama in the front. These buns are styled right next to your face so people can't help but notice, it's got great texture and volume and you're able to leave those big curls flowing. It'd be the perfect style for a wedding or prom. Speaking of prom, isn't that coming right up?!
Keep the hashtagging up! Nearly 100 of you have posted pictures– I absolutely adore you. It's been so fun to see how you're being inspired, keep it up! If you're new here, we're using the hashtag #thirtythirtyhair to show off our new do's!
Step-by-Step Instructions:
Gather a large section of hair from the middle of your part to your temples. Twist the hair away from your face and then place your index finger that's not holding the twist over where your twist begins. Refer to the video
Use your index finger as a guide and wrap the twist around your finger
Before you begin pinning the bun in place, loosen any bangs. Continue wrapping the twisted hair around and pin with bobby pins as you go
When you're finished with the first bun, pull and tug on the bun to make it look more full and voluminous
Repeat these steps right below the first bun
I used a 1″ wand and wrapped the sections of hair away from my face
Have you heard of Olive Lane? Oooooh my goodness. It's this charming online boutique that sells a mix of apparel, jewelry, paper goods and home decor. Amy, the founder of Olive Lane is a graphic and designer by trade and has worked in the marketing industry for years. After branding other companies she decided to start her own — Olive Lane. As a mom, t-shirts and jeans are her uniform. They're easy to dress up or down depending on the occasion, am I right?! Well after going through a million cheap Target tees, then ruining another batch of expensive JCrew ones, she knew she could make her own that would work the way she wanted. And here they are. Don't you love?!
Find this tee here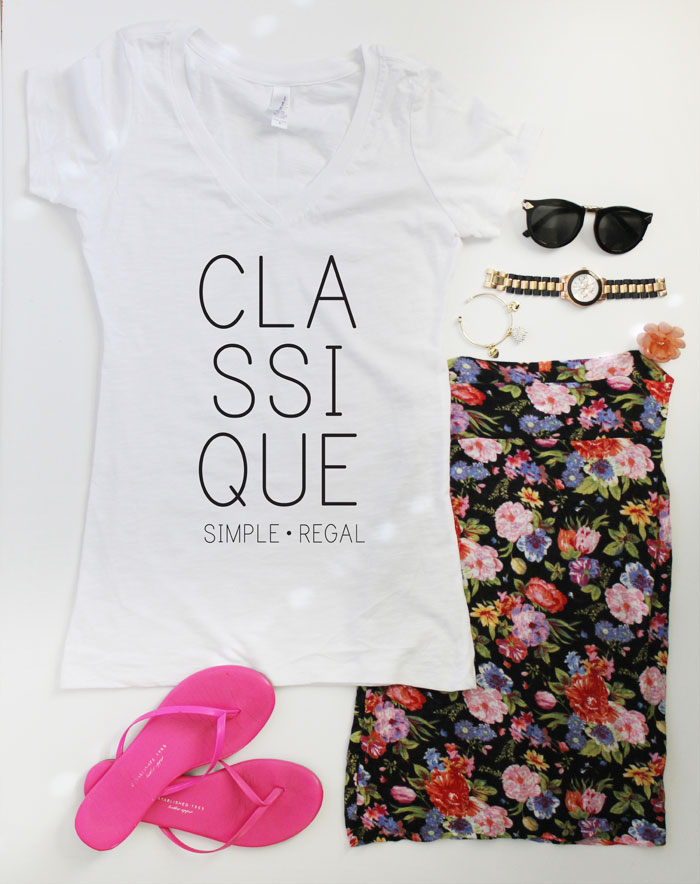 Find this tee here
Use the code TWIST20 to receive 20% off your order of $40 or more. Make sure to follow Olive Lane on instagram @olivelaneshop to see how her fans are styling these gorgeous t's and to stay current on deals and promotions!