Hello! My name is Courtney Taylor and just like Abby, I love all things hair! Bridal hair is my specialty and today I'm going to share my tips for how to choose the perfect wedding day hair.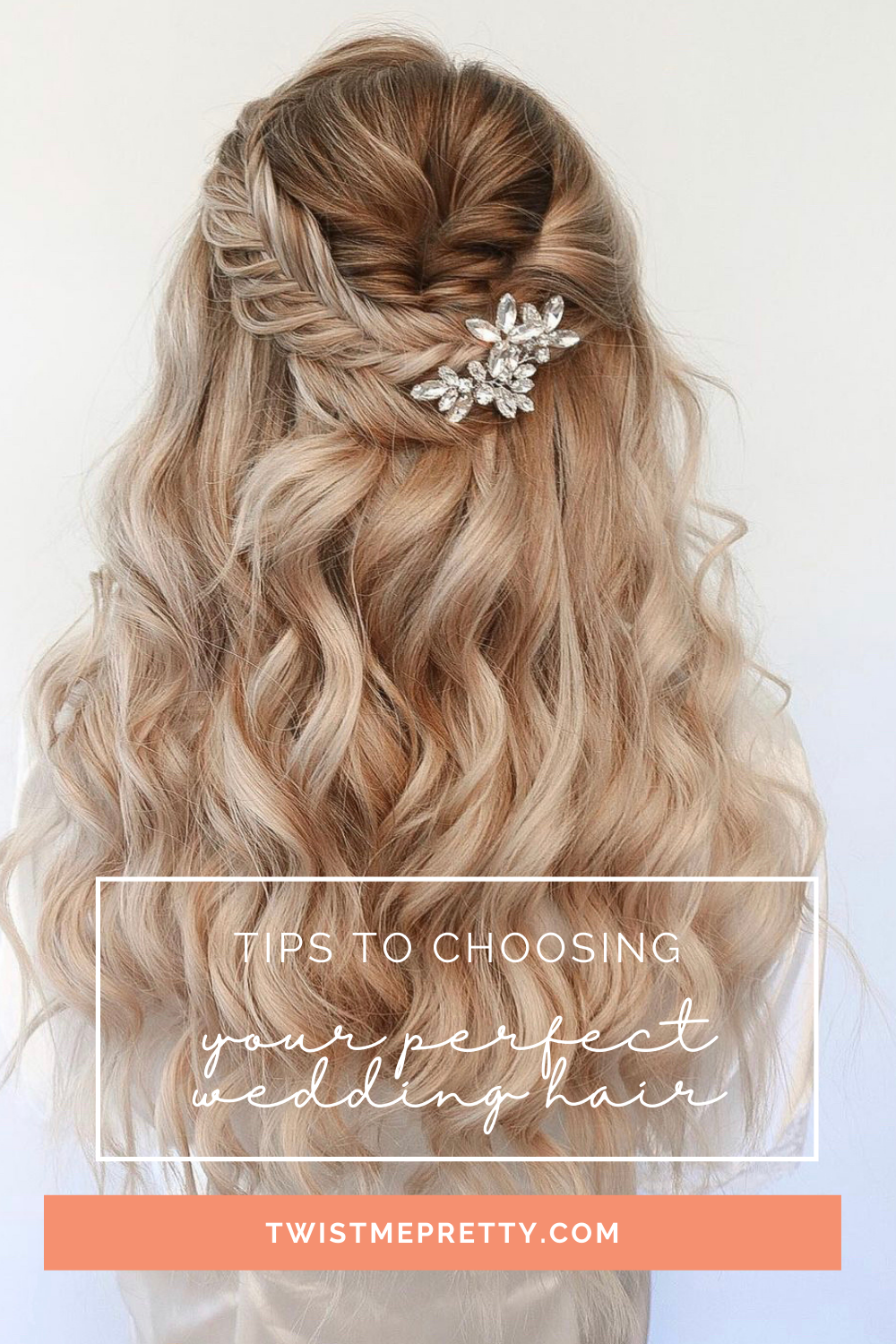 There are so many styles to choose from nowadays with Pinterest and Instagram so how do you know which style to pick? I have walked many brides through this process and I have developed some questions to help a bride know how to choose the perfect wedding day hair.
Questions to ask when choosing the perfect wedding day hair
Start with this question- what are your favorite and least favorite features about yourself? It seems a little harsh to think of your least favorite features! However, it is important to remember that those things might stick out to you more in photos or videos to you. For example: if you hate your ears, maybe pick a style that will cover them. Take a good look in the mirror, and you can create a look that minimizes the features you don't love and highlights the features you absolutely love!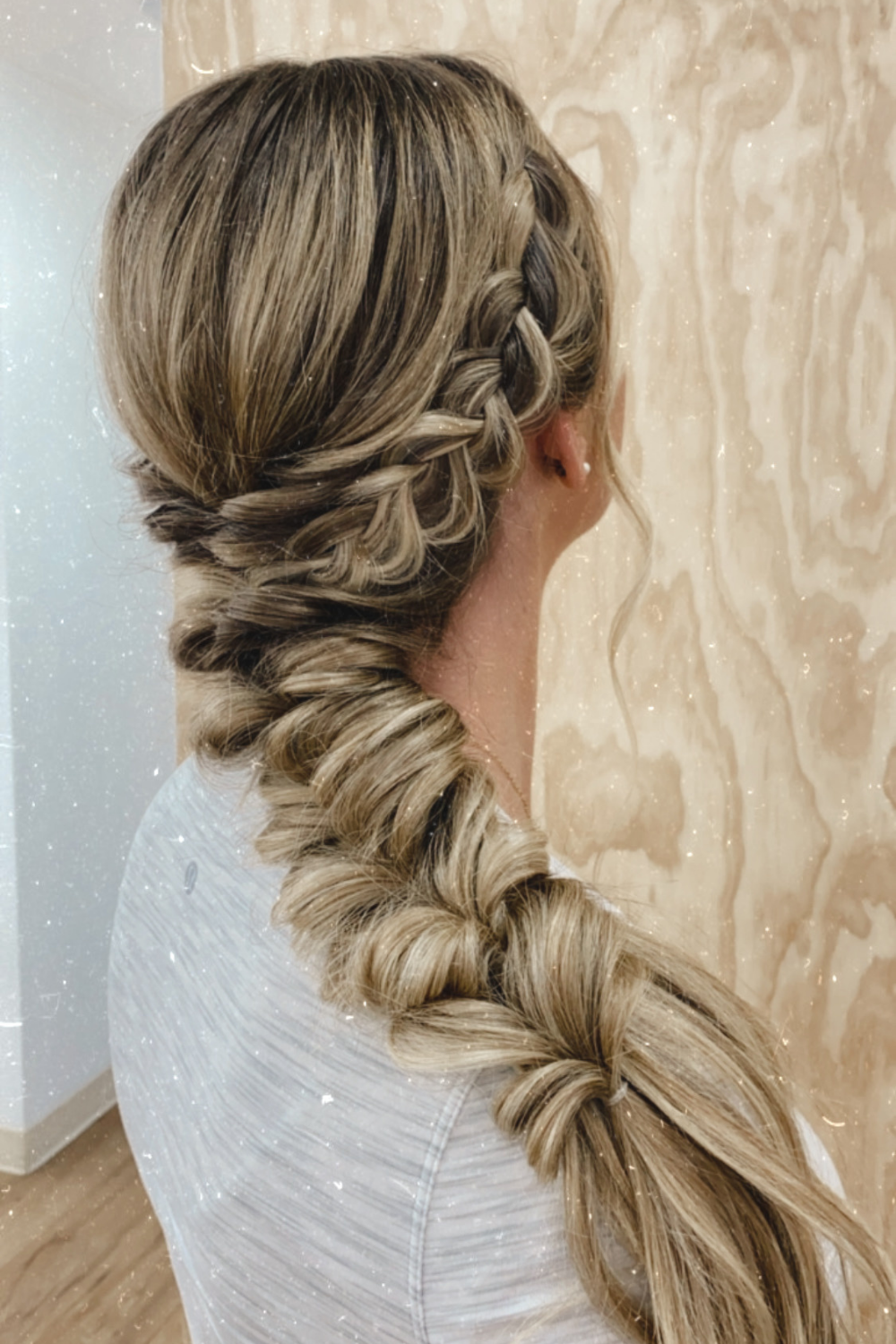 Next question: what does the neckline of your dress look like? Does it have details that you are wanting to showcase?
By asking yourself these questions, you have probably already figured out whether your hair will be completely up or half up, half down. If you have shorter hair, consider using hair extensions- my favorite are the Bare Foot Blonde Hair brand.
When you know whether your hair will be completely up, half up, or all down, then decide the kind of style you want your wedding to have (rustic, chic, boho, etc). This will help you further narrow down how to choose the perfect wedding day hair.
Some things to also consider when picking the perfect style for your special day:
What is the weather like that day? Will you be fighting off rain? If so you might want to find a style that's up so you wont have to worry about your hair all night. Take a look at Abby's Wedding Updo tutorial from a few years ago!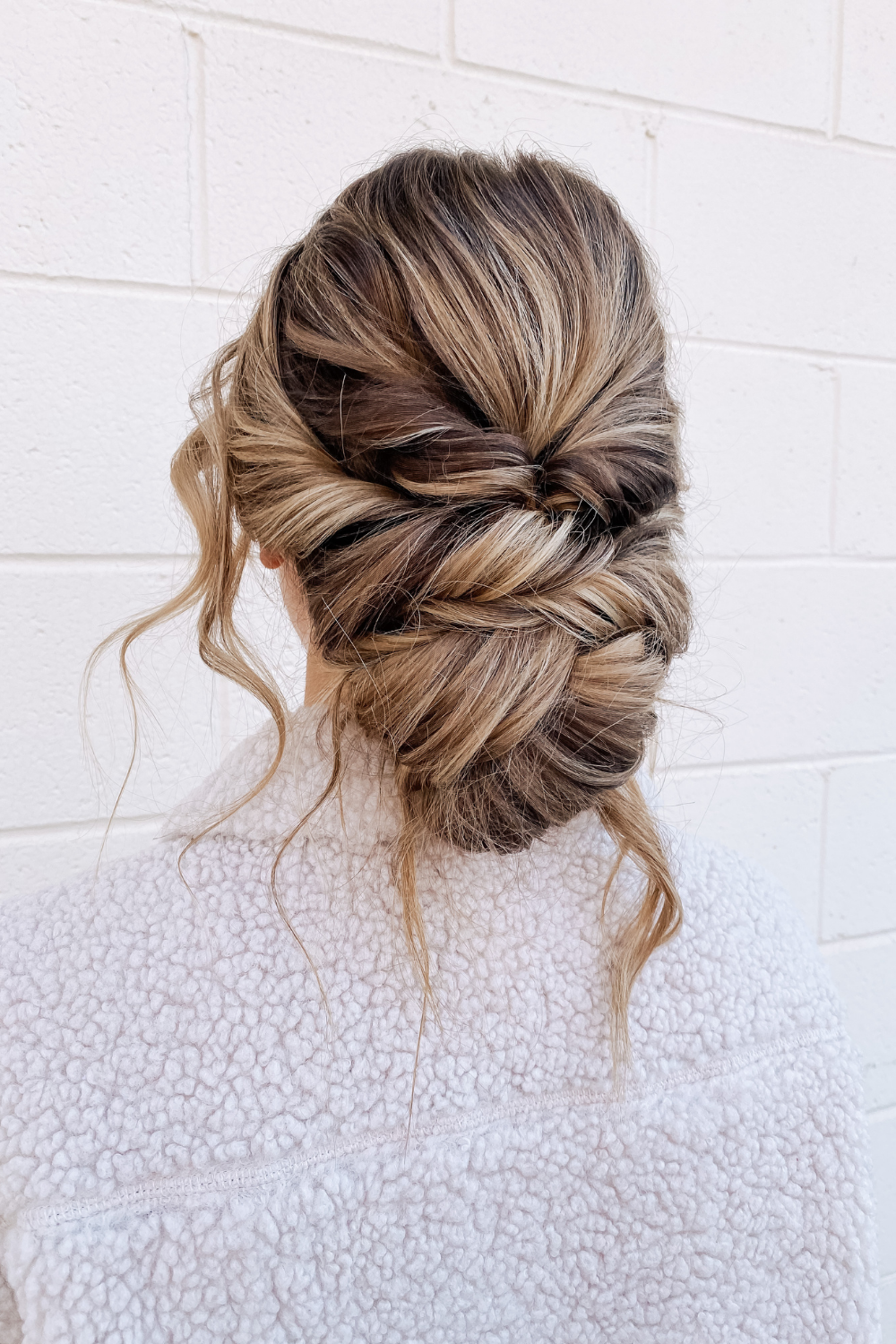 Does your hair hold a curl ok? If you do a half up style will the curls left down be able to keep up with the movement from that day to night if an all day wedding.
Plan to practice your perfect wedding day hair
Are you wanting to look like your normal self but slightly glammed or are you wanting to feel like a full on glammed bride? What kind of accessories would you like in your hair?Possibly do a trial run so you know exactly what you are wanting day-of.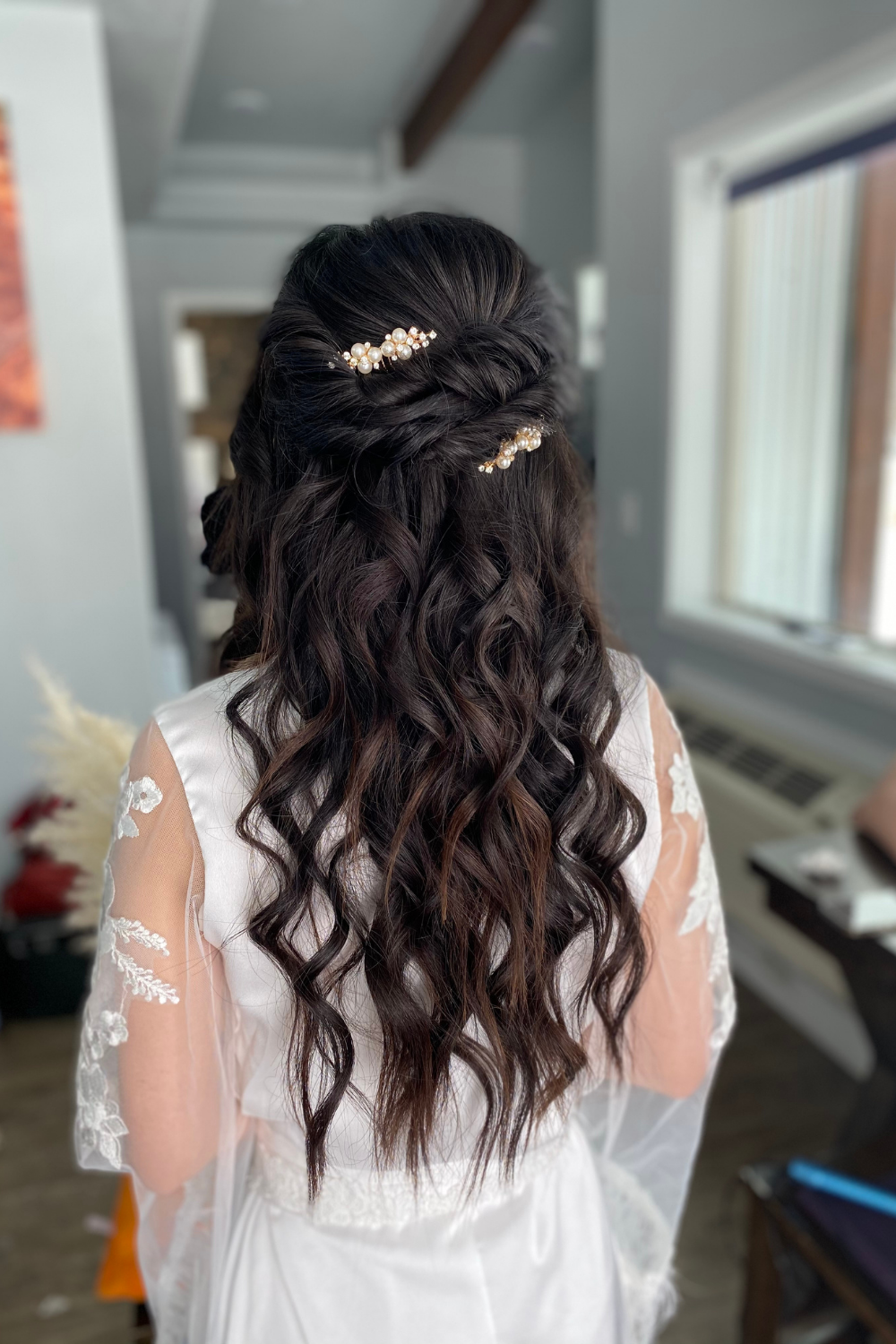 If all of this sounds overwhelming I suggest asking a professional and even have them do that for you for your special day. I do bridal hair myself and travel to mostly all my bridal clients. This keeps it nice and relaxed for them since they are near their wedding venue or their location for their wedding Professionals will also bring all the products and accessories you will need in order to achieve your dream hair so its less things for you to worry about.
Favorite Wedding Day Hairstyles
My favorite hairstyles of the wedding season have been textured updos and textured half up hairstyles with twists and braids. I love all the texture, I just feel like it keeps things simple and romantic. Another great tip when considering how to choose the perfect wedding day hair! Abby has a great tutorial here for an easy formal style that
There are so many important decisions to make for your wedding day, don't forget to consider the questions above! Think about your favorite features to show off on your wedding day, consider the neckline of your gown, and think of how the weather might affect your style choice. If you put in the time to plan ahead, it will be so much easier to enjoy your special day!
-Courtney