How to Create the Viral TikTok Ponytail
I've been seeing this viral ponytail all over TikTok, so I thought I'd put together a little tutorial for you to show you have to do it! It's so beautiful and adds so much more volume to your hairstyle compared to just a regular ponytail. Here's how to create the viral TikTok ponytail.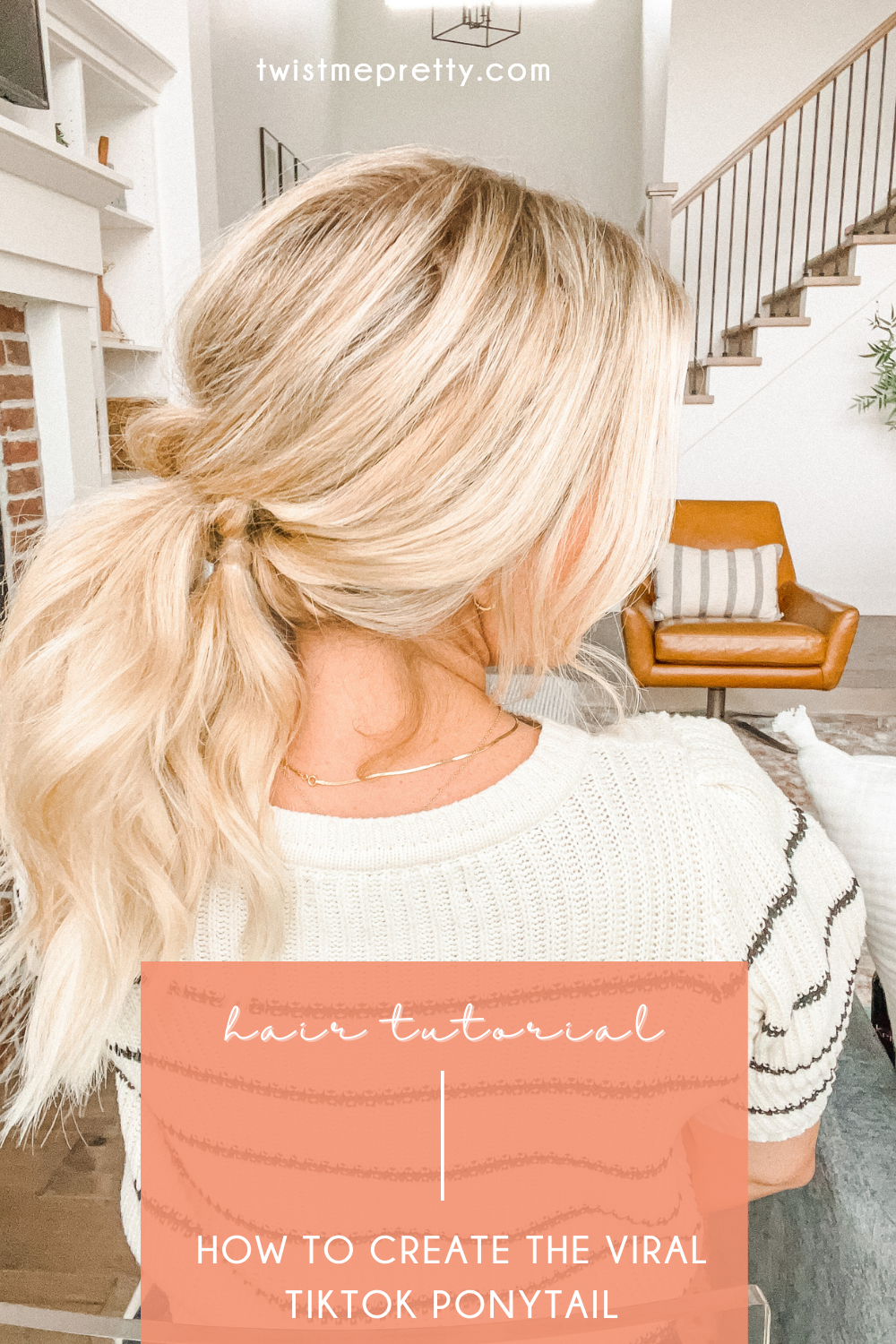 I never thought I'd be on TikTok, but now I'm obsessed! I love finding new funny reels to try and all the new trends! Especially for your hair, obviously! When I saw this viral ponytail I had to try it right away, so I could put together a little tutorial for you! I hope you enjoy it.
How to Create the Viral TikTok Ponytail in 5 Steps
Step 1: Separate your hair into 3 sections.
This step is pretty straightforward. Just make sure to keep your hair separated throughout the hairstyling process, so feel free to use a clip or something similar if you need it. But right after sectioning off your hair, you'll be putting your middle section into a ponytail.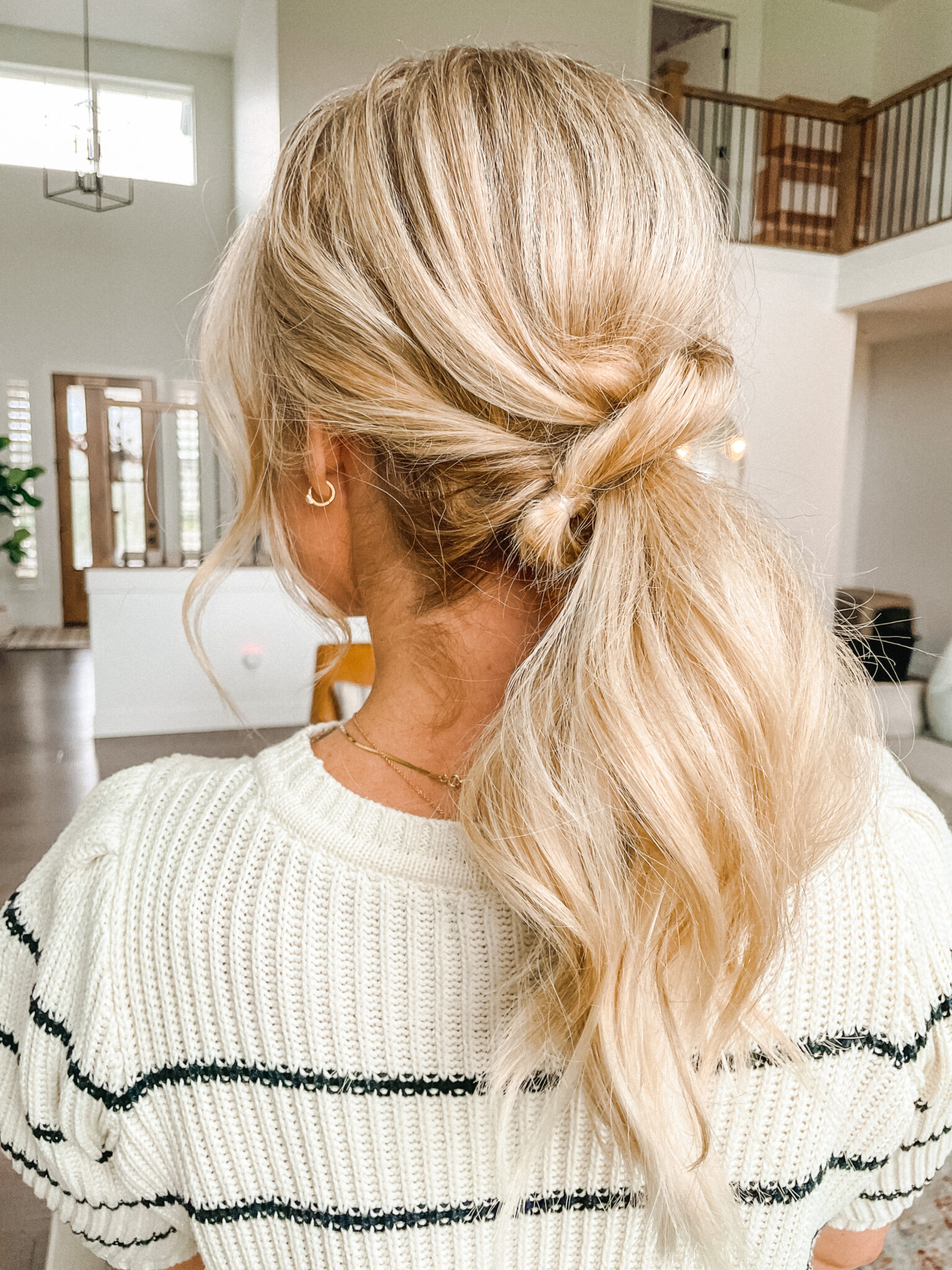 Step 2: Put the mid section into a low ponytail.
Your mid section should have just a bit more hair in it than your side sections do. Once you have your center ponytail secure, go ahead and pull out any front pieces that you want left out of the ponytail.
Step 3: Create a topsy tail with the left section.
Remember a topsy tail? First thing to do is pull your left section of hair back into a loose ponytail. Then, make a hole in your hair for the ponytail to flip through, creating a twist in your hair. Keep the hole open and pull your center ponytail through it.
Once it feels secure, loosen the twist on the top of the ponytail making it look nice and full.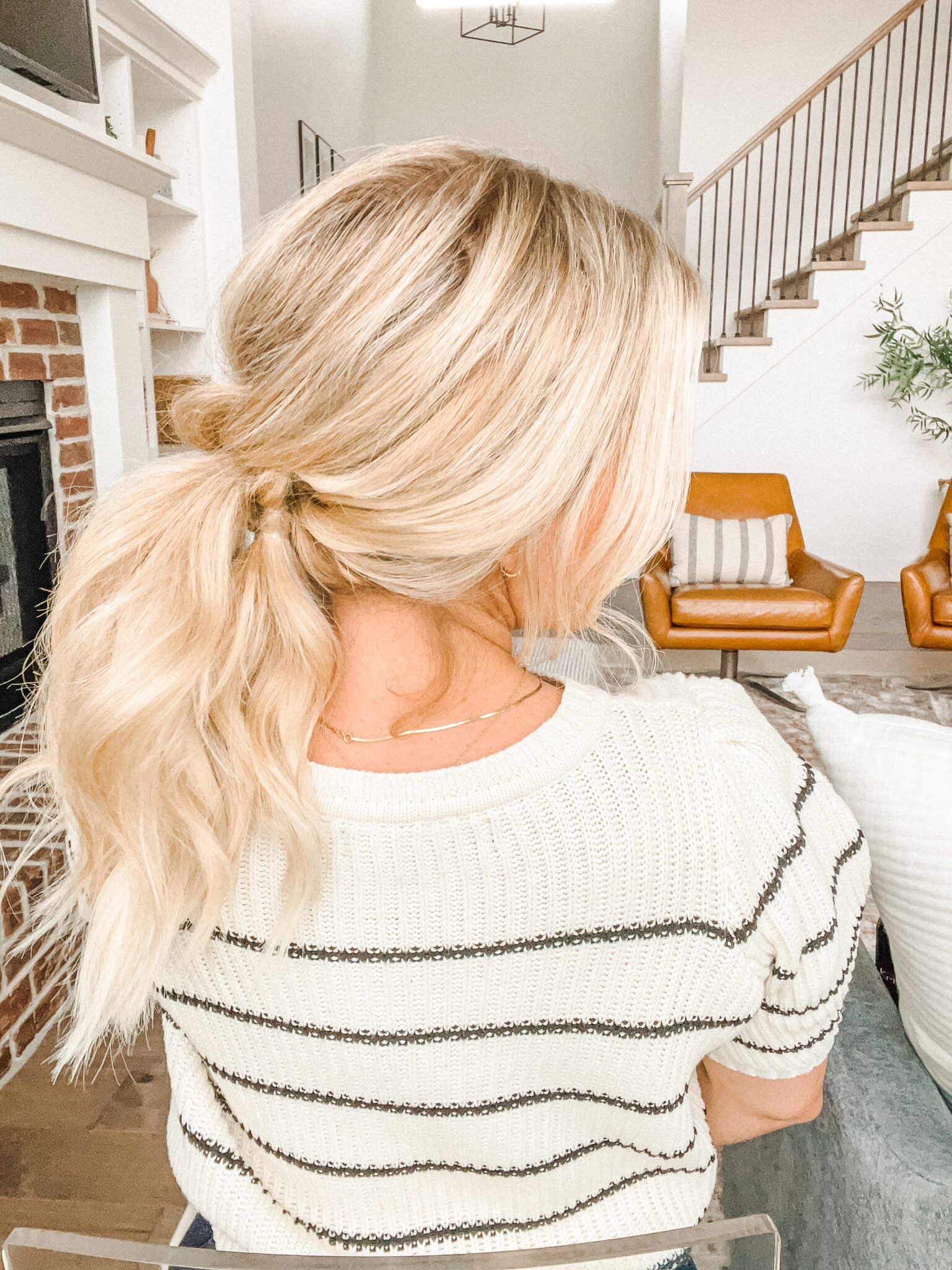 Step 4: Repeat step 3 with the right section.
Repeat the same process for the right side of your hair. Don't be afraid to make that elastic go in pretty low. You want to have plenty of room to do the topsy tail and pull the rest of the ponytail through the hole. Plus, you can always tighten it once it's in place.
Step 5: Finishing touches.
Loosen the twists and situate the elastics so they're hiding underneath the ponytail. Pull out some more fringe if you prefer and loosen the ponytail by pulling up some of your hair close to your head. This will add some more volume to the pony!
You can even finish off the ponytail with some hairspray to help it stay in place.
Pro tip: Spray your ponytail with a small amount of hairspray (this brand is my absolute favorite!) and then scrunch it up to add more volume and make it look more full.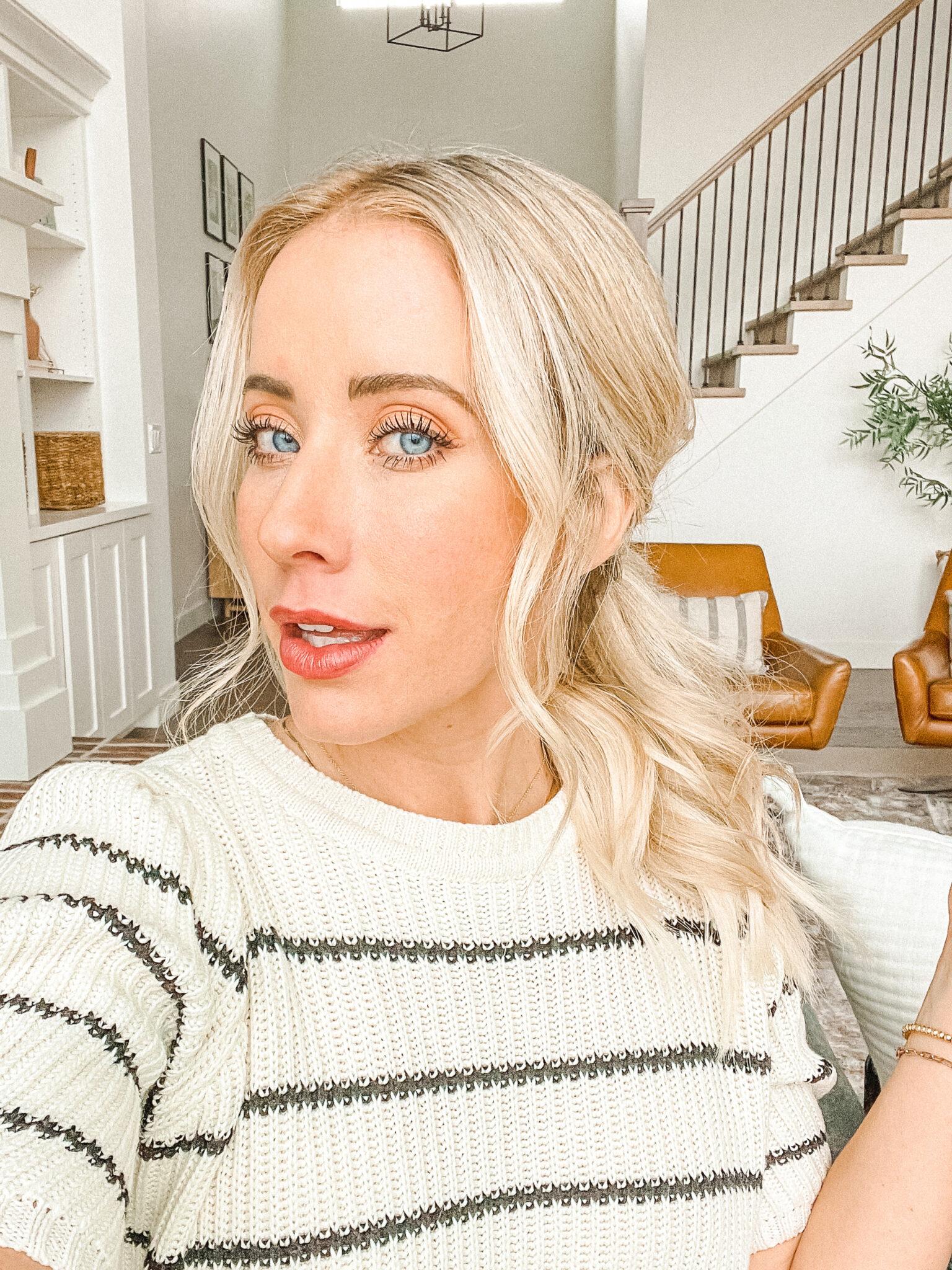 What do you think?! Have you seen this ponytail yet? Do you like it? I can't wait to see your finished hairstyles! Give a shoutout if this tutorial on how to create the viral TikTok ponytail helped you! Don't worry, here's a video tutorial to help you see how it's done! Follow me on Instagram @twistmepretty for more hair tips like this one!!
Also, here's a ponytail hack you'll want to see!! It's a way to make your hair look longer and more full. What girl doesn't want that, right?