How to Style a Small Clip
What is the weather like where you are?? Is it getting pretty cold for you? I have one of the best hairstyles to go with your winter wardrobe. This cute and simple hairstyle is one of my favorites for sweater weather. Here's how to style a small clip.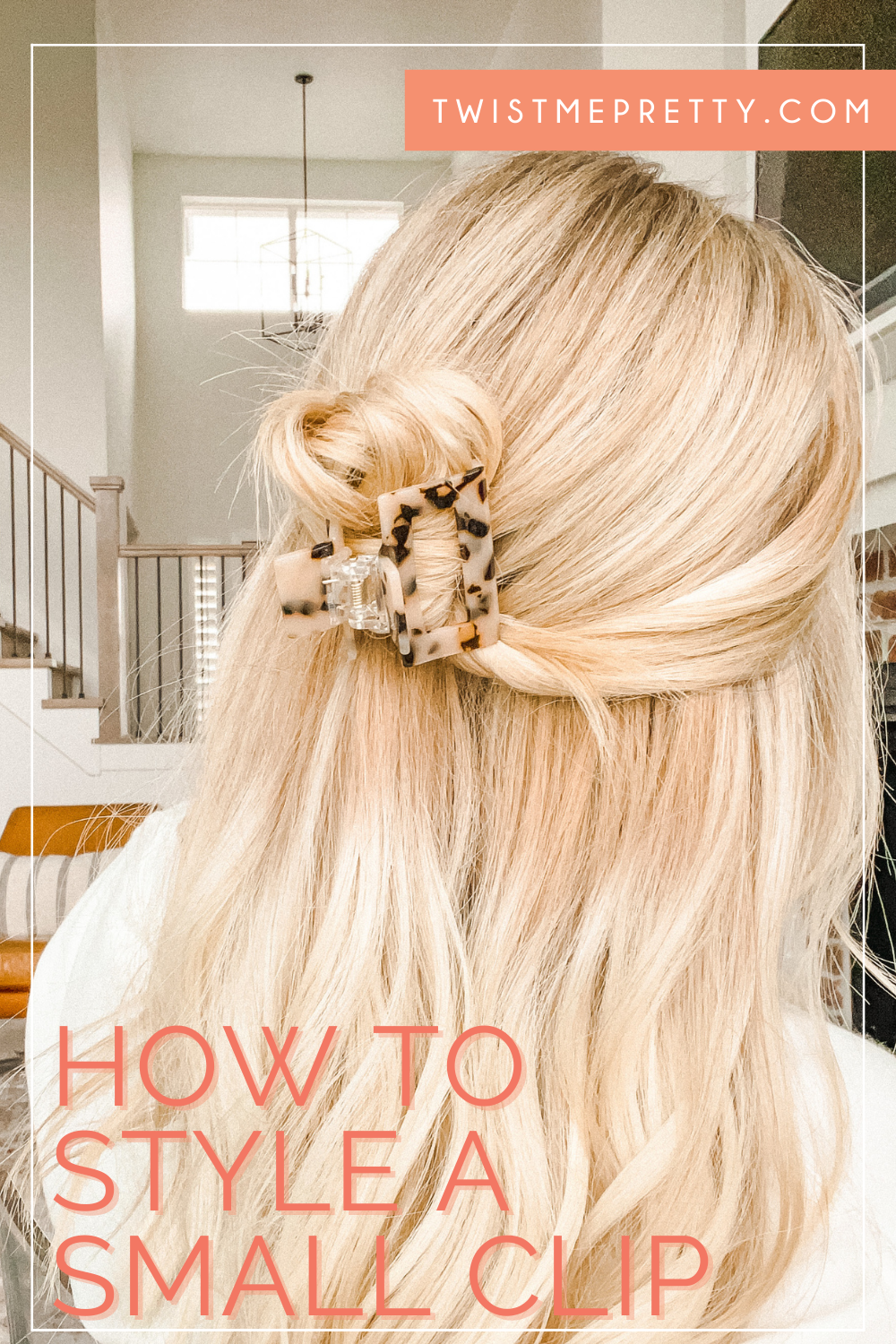 Do you have small clips on hand or are you still debating if it's worth it? Let this be your sign–it's totally worth it!! There are so many ways to dress up your hair with a small clip. And adding a patterned clip to your hairstyle will make your overall look that much better. (These small clips are some of my favorites!)
I love small clips because it's a trendy way to keep hair out of my face and sometimes I like to have a break from all the hair ties and rubber bands. It's nice to give your hair some days where it's not pulled back in a tight hairstyle, and a small clip is a perfect solution for that.
How to Style a Small Clip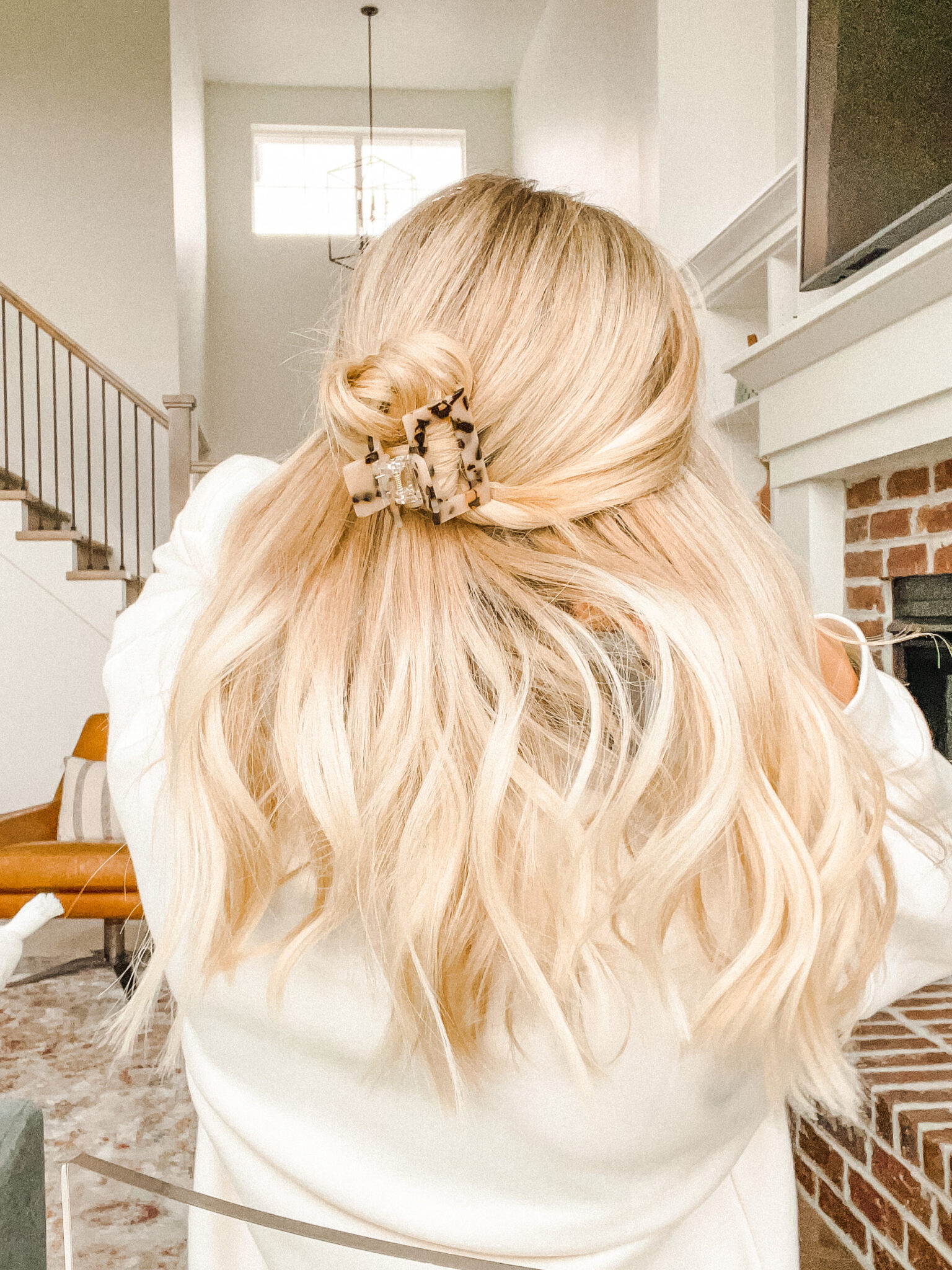 You will easily fall in love with this hairstyle because it is SO cute and literally takes two seconds to put together! This is for those days when you don't have the luxury to style your hair for the day. Plus, it's a lot of work to style your hair every single day, as far as curling or flat ironing. It's better for your hair to give it a break from all that heat, and this small clip hairstyle is a great option. (Click here for more no heat hairstyle ideas.)
Step #1: To put this small clip hairstyle together, simply pull up half of your hair (or however much you plan to put in your clip) and start to twist it up around your fingers.
Step #2: Keep twisting the section of hair until it is all rolled up. Put the hair clip in over the twisted-up hair almost like you're covering up a little twisted-up ball. Make sure the clip is placed tight enough to keep your hair pulled back. That's it!
I always like to pull out any front pieces or fringe at the end to go for a more natural look. Feel free to give it a quick spritz with your hairspray if desired, but it should be fine without!
Pro Tip: Using a clip instead of a hair tie when working out will help save your curls or your hairstyle even if you get a bit sweaty. Check out my post here about workout hairstyles and tips to take care of your hair post-workout (without having to wash it after)!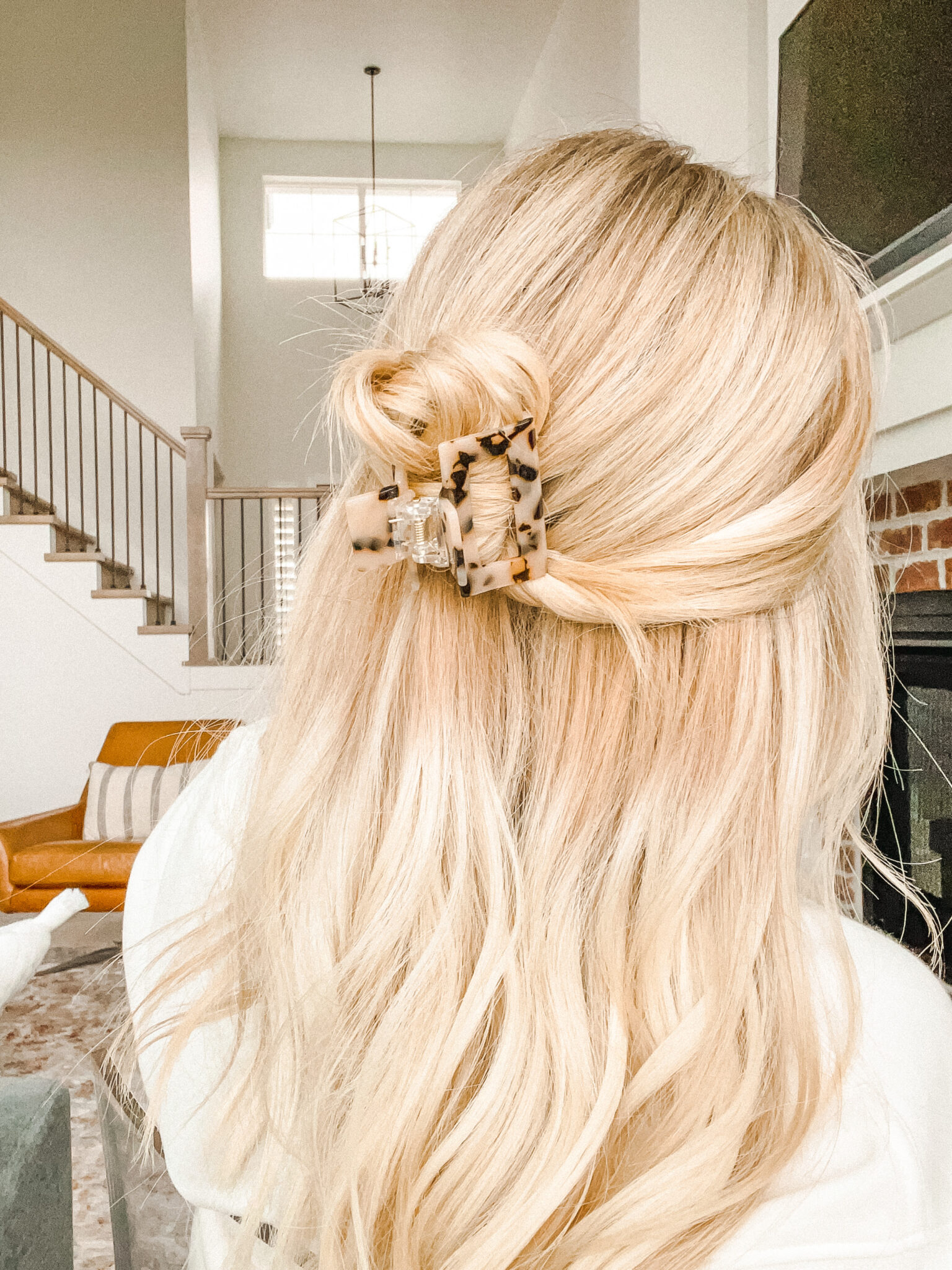 I hope you enjoyed this quick post on how to style a small clip! (Check out the video tutorial here.) If you liked this hairstyle, you could also check out this post on 5 ways to style claw clips. I hope you put together so many sweater outfits with this hairstyle this season. I can't wait to see how you put your own twist on it! Follow me on Instagram @twistmepretty and send a dm anytime!