How to Do an Accent Pull Through Braid
Have you tried a pull through braid hairstyle yet?! This one is absolutely adorable!! What's cool about this hairstyle is that it looks like a braid but there's actually no braiding involved! It's just a series of tiny ponytails layered to make it look like one big beautiful braid.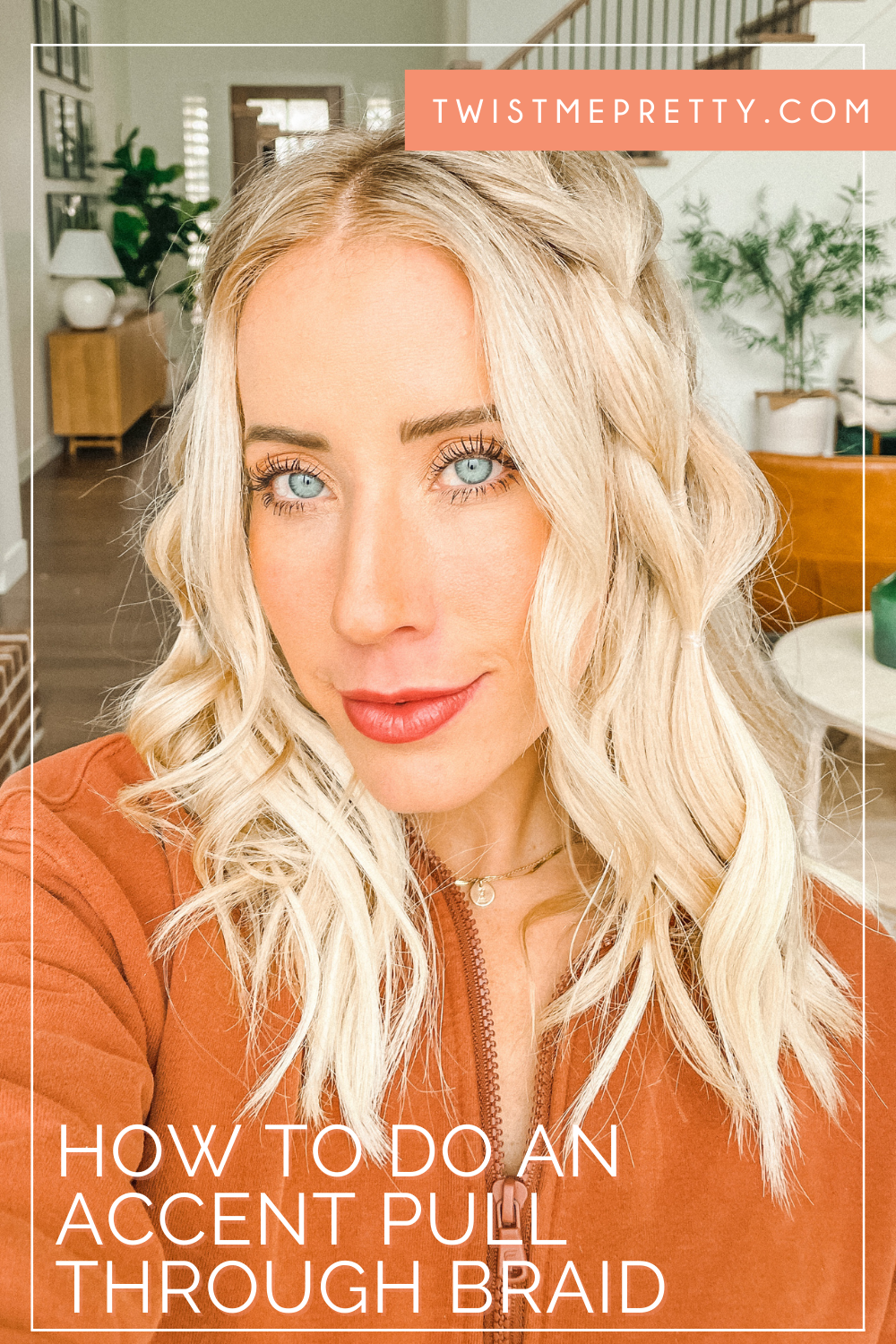 This hairstyle can work with curly or straight hair, so there's no prep involved! If you want to spice up your everyday hair, add in this accent pull through braid and it'll give you just what you're looking for. Sometimes it's nice to throw in a little braid rather than just wearing your hair down with nothing in it.
I also love this new version of having a braid in your hair rather than the one where you pull the front of your hair back in a tight french braid. That one is cute too, but it's always nice to have options! This hairstyle is way more playful and looser which is one of the reasons why I love it so much!
How to Do an Accent Pull Through Braid in 5 Steps

Step 1: Make a small ponytail.
Going a few inches back from the front of your hair, grab a section of hair and pull it into a ponytail. Tie it with a small clear rubber band (or whatever you prefer, but the smaller it is the better it will hold).
Step 2: Grab two sections surrounding the ponytail.
Grab another section right behind the ponytail and another section in front of it. Pull those two sections together over the tail of your first ponytail. Tie that off into another ponytail.
Step 3: Situate your braid.
Tighten your second ponytail and then stretch out the pieces above to help make your braid stand out.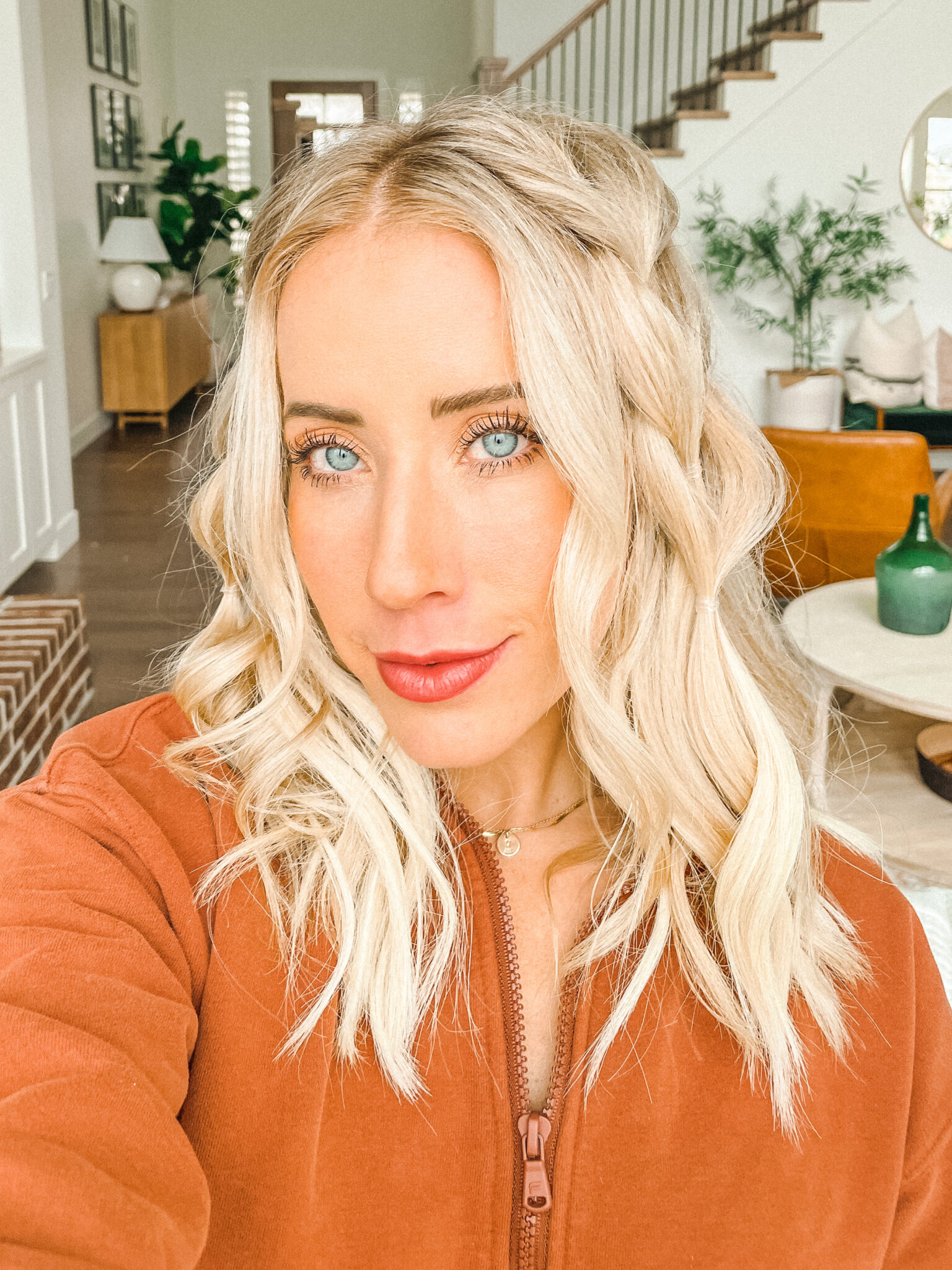 Step 4: Repeat steps 1-3.
Repeat the steps until you meet the desired length of your ponytail.
Step 5: Finishing touches.
I like to spray my fingers with a tiny bit of hairspray (I recommend Kenra Professional. I've been using it for YEARS and I still love it!) and then push down any flyaways. Feel free to spray your hair and scrunch it up a bit to give it more volume. You can either leave your hair as is with a pull through braid on one side, or you can add another to the other side of your hair. Either way is so cute!!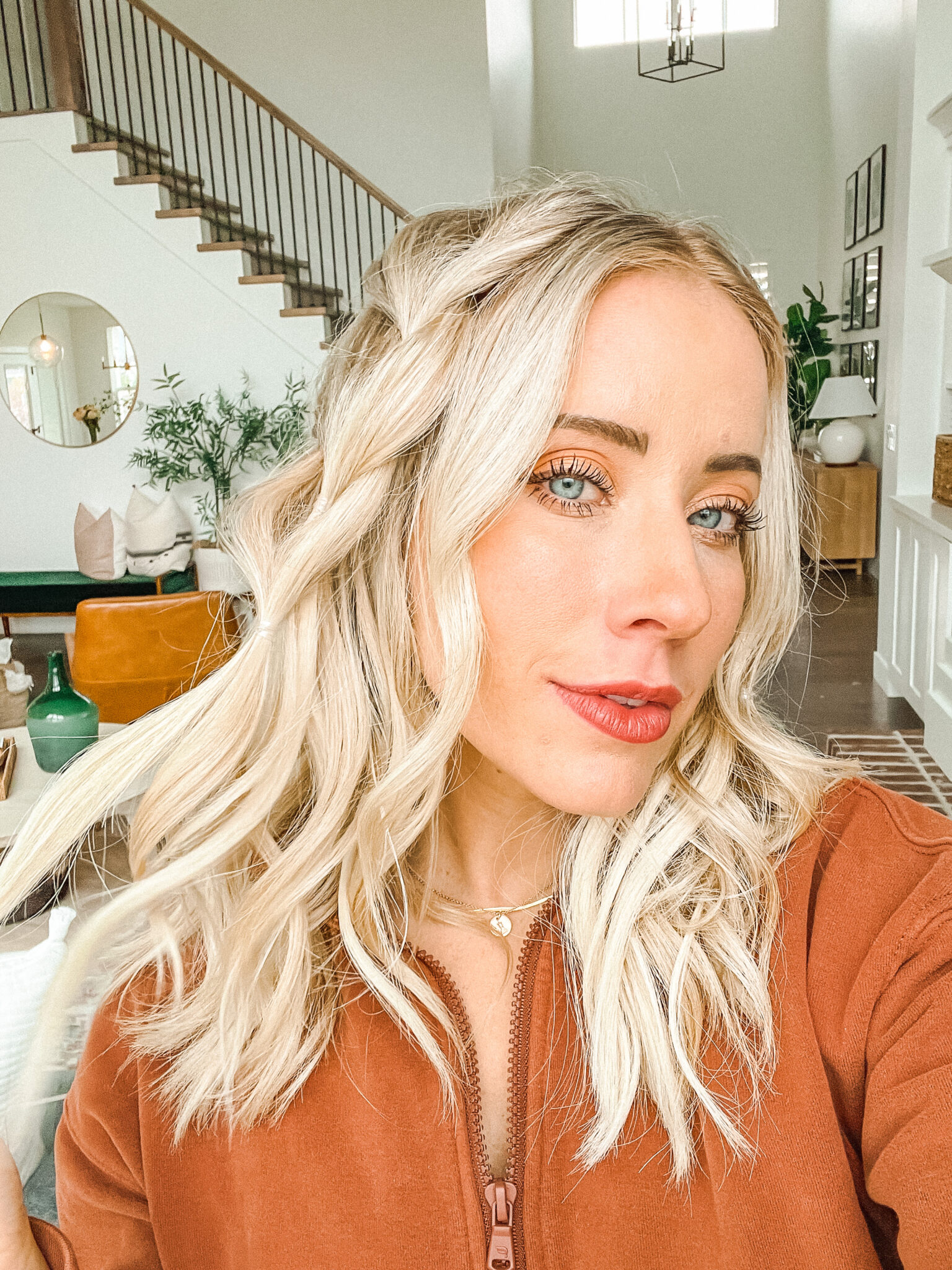 What do you think?! Are you going to try this tutorial on how to do an accent pull through braid? Don't worry, I have a video tutorial on this hairstyle too. You can check that out here. Follow me on Instagram @twistmepretty for more tips and tricks on the cutest hairstyles and more!
If you like this accent braid tutorial, you'll probably like this texturized braided hairstyle too. It's one of my favorites!