Little Girls' Hair Gift Guide
To kick off this season of gift giving, I thought I'd put together a little girls' hair gift guide for you!! All of these products will give you great results! There's all kinds of hair out there, so testing different products and hair tools is the only way to find out what you (and your little girls) really love. I hope you love them as much as we do!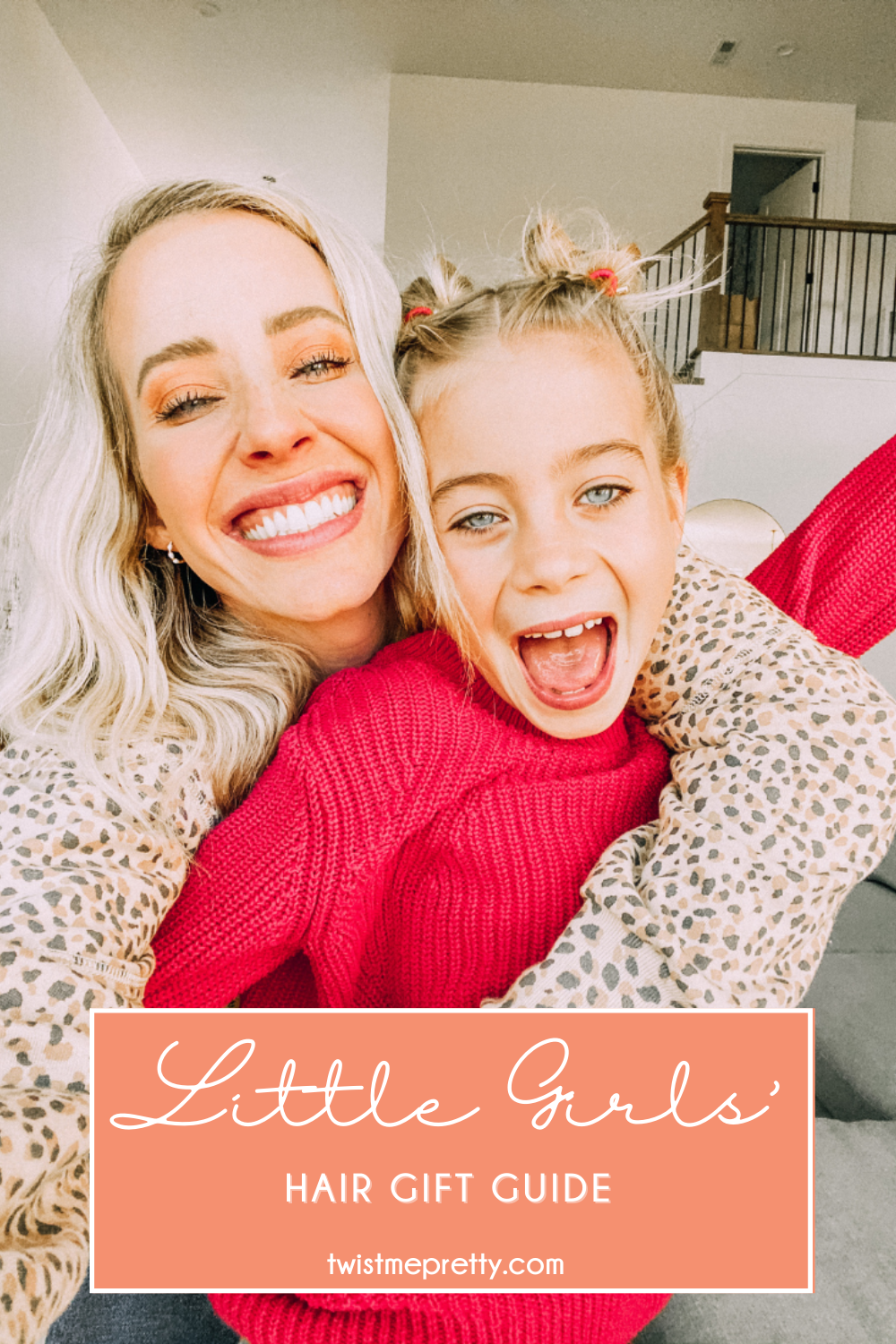 If your little girls fight you when it's time to do hair, try new products or hairstyles that will make it fun! I added some products that my girls get excited about, so I hope it'll work for yours too. I hope you have some fun shopping and picking some things out your girls will love! Hopefully, it'll give a little refresh to your quality time together while you style their hair.
Little Girls' Hair Gift Guide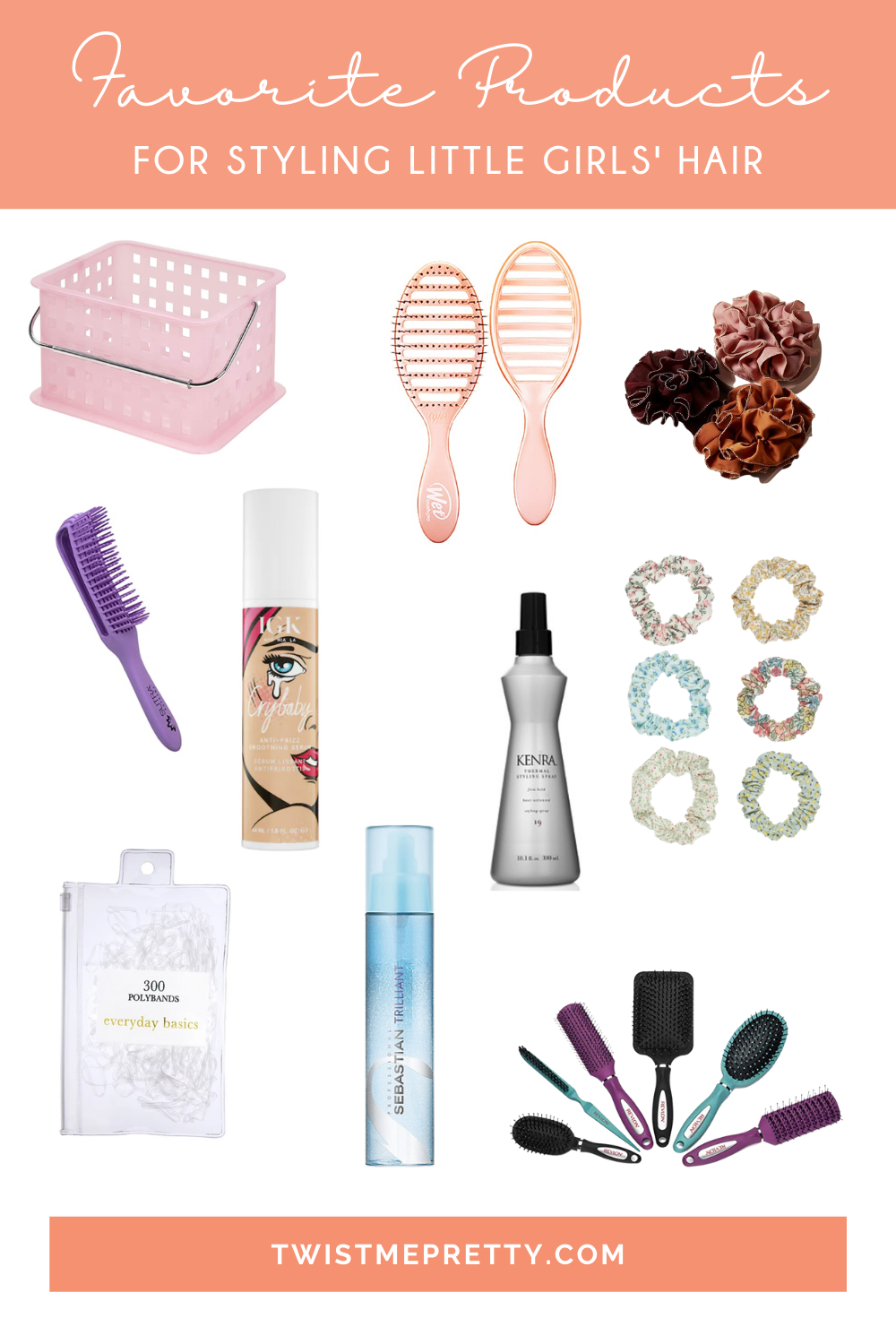 Little Girl's Hair Item #1: Basket/Bin
I love this IDesign Stackable Basket. It's pink and comes with a handle, so you can easily carry it from room to room. This basket is designed to hold all your little girl hair products and could be hidden away in your bathroom closet or under the sink. I love it because it helps keep things organized! I can see your girls getting excited bringing their very own basket to you for hair time!
Little Girls' Hair Item #2: Combs
This Sultra Detangling Hair Comb is one of my favorite products. My girls all have hair that is more fine, but this comb can work for all hair types and textures. It has a nice non-slip grip, so you can use it when hair is dry or wet. It definitely eases the pain when trying to brush the tangles out!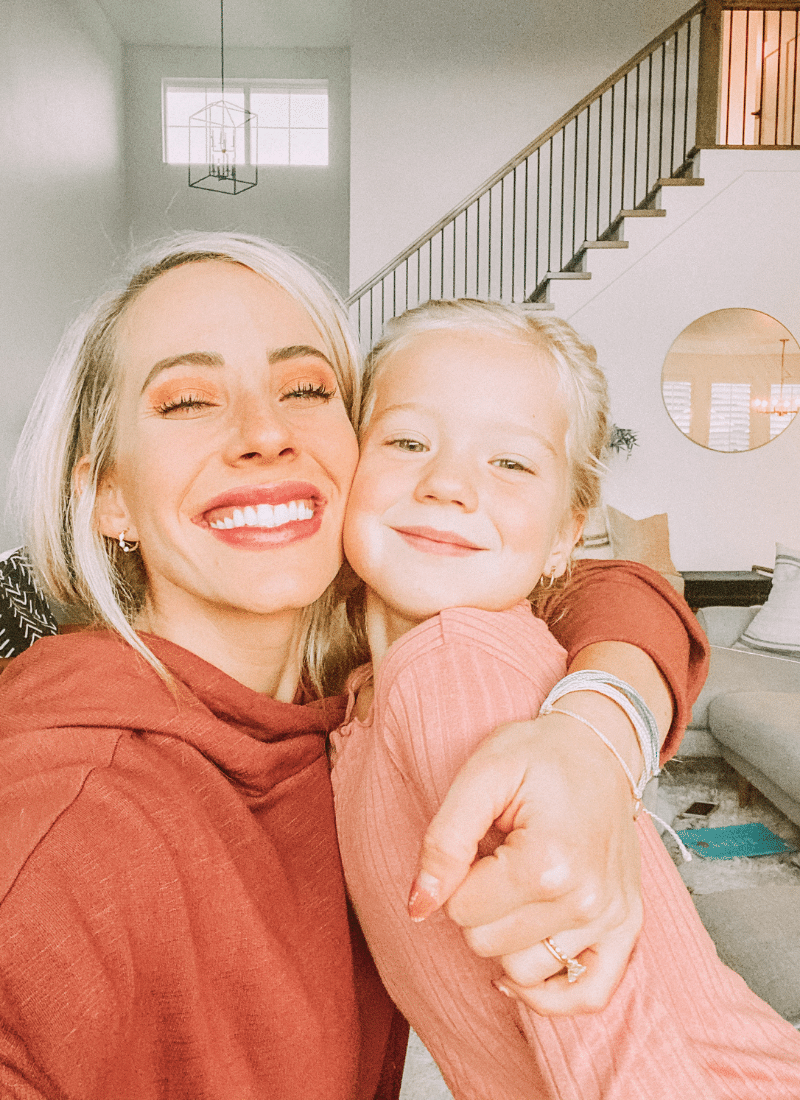 Little Girls' Hair Item #3: Brushes
Have you tried Wet Brush yet? It's designed to detangle wet hair specifically. There is a HUGE difference between brushing your hair with a wet brush vs. a regular one. The bristles move with the hair strands, which is a for sure game changer for me and my girls.
I also recommend the Revlon Straight and Smooth Hair Brush. They have lots of different options, so you can pick which one would work best for your little girls!
Little Girls' Hair Item #4: Hair Ties & Scrunchies
Scrunchies make any hairstyle cuter, don't you think? I love these Bloom Mini Scrunchies that have fun floral patterns. These Ruffle Scrunchies are also so adorable!! Let me know which one you like better. Both would give your girls some joy when seeing it in their hair! Also, for all those hairstyles that require a tight hold, you could try these Mini Rubber Hair Bands!
Little Girls' Hair Item #5: Sprays
I have several different hair products that I always come back to. I use these on my own and my girls' hair. I have three I want to tell you about, but if you want to know the rest of my favorites, you can check them out here.
The Sebastian Trilliant helps you have shiny hair and adds luscious body to it! What girl doesn't want that? I love using the Kenra Thermal Styling Spray because it has a great hold without that sticky, crunchy feeling. Last, I LOVE this CrybabyAnti-Frizz Smoothing Serum. I use it whenever I do braids or something similar where I want to smooth out hair or tame flyaways.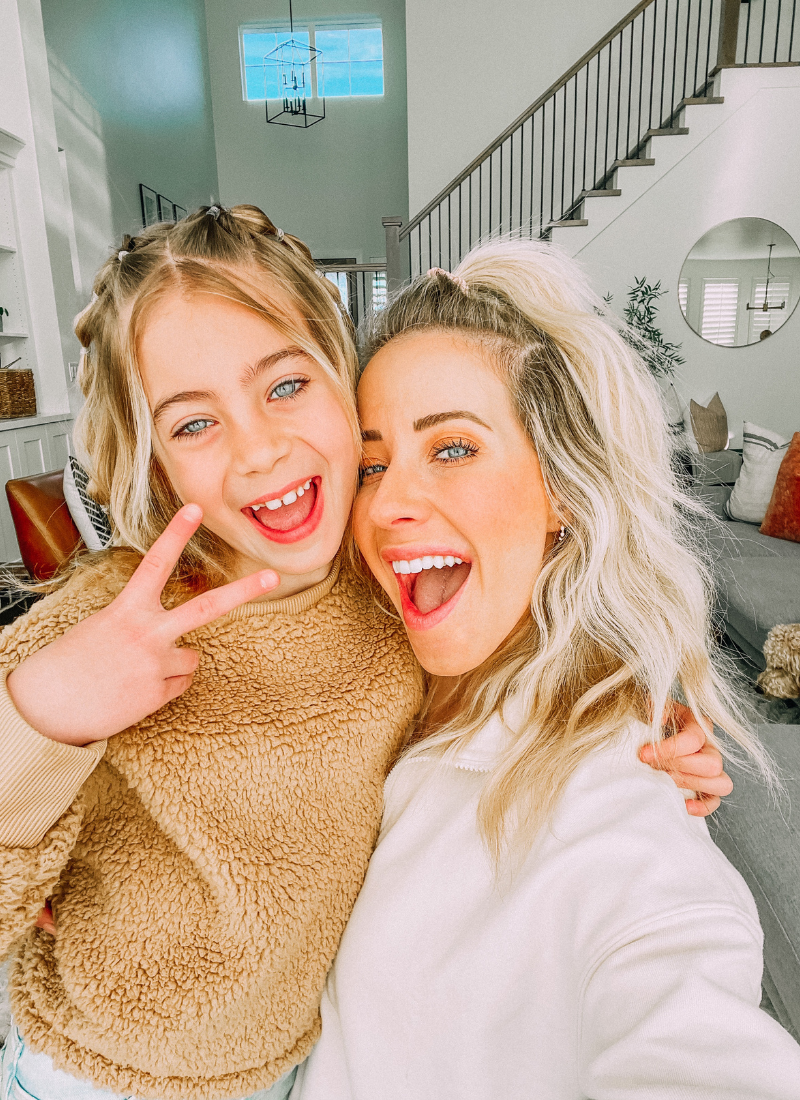 I hope you find some favorites from my little girls' hair gift guide! If there are products you love to use when doing your little girl's hair, let me know over on Instagram @twistmepretty, so I can add it to the list! Be sure to give me a follow for tips and tricks on all things hair and beauty!