5 Easy Little Girl Hairstyles for School
How's everyone's back to school time going?? All of sudden your life is flooded with school supplies, carpools, and busy mornings. It's always a little adjustment going back to school, so I thought these 5 easy little girl hairstyles for school would help! These are so quick and easy to do and your little girl will look so cute in them!
Usually, I can't believe school is already back in session, but this time it was different. Am I the only one that felt that way? (Shoutout to Covid.) It's always bitter sweet sending your kiddos back to school. But I am excited to see them happy going to school! I hope your back to school transitions are going great for you and your kids!!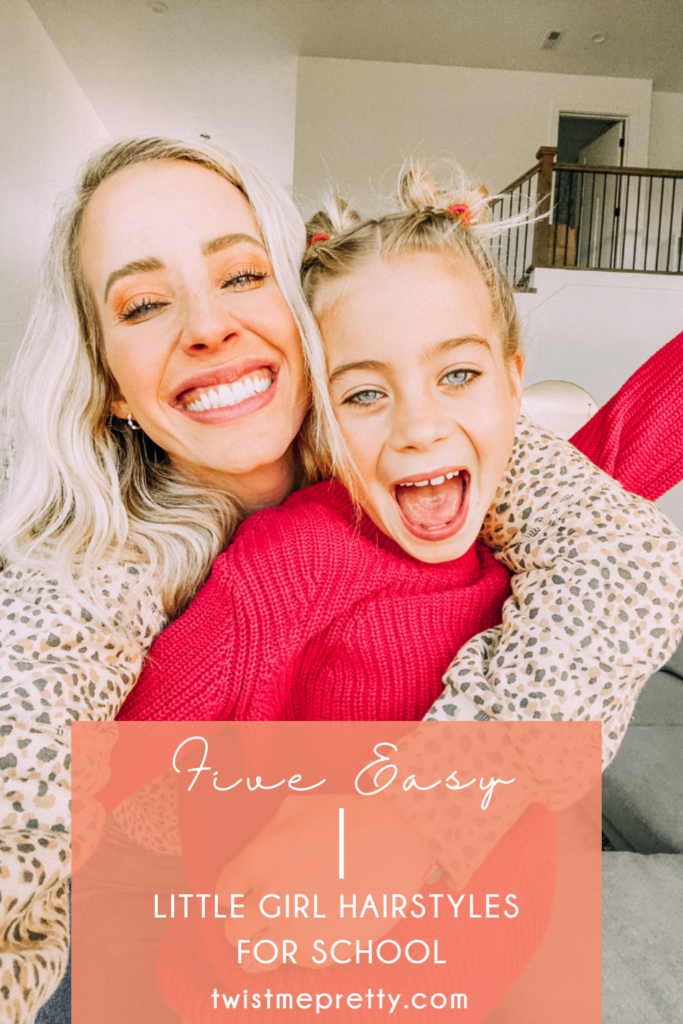 5 Easy Little Girl Hairstyles for School
Little Girl Hairstyle #1: Criss Cross Hot Buns
Criss cross hot buns is a super cute hairstyle that will keep the hair out of your little girl's face. It's spunky and has tons of attitude! Whether that describes your little girl or not, this hairstyle will look amazing on her. After a few practices, you could have this hairstyle done in under 5 minutes.
Pro tip: Tie the buns with tight elastics and then add the cute elastics afterward that will be shown as part of the hairstyle.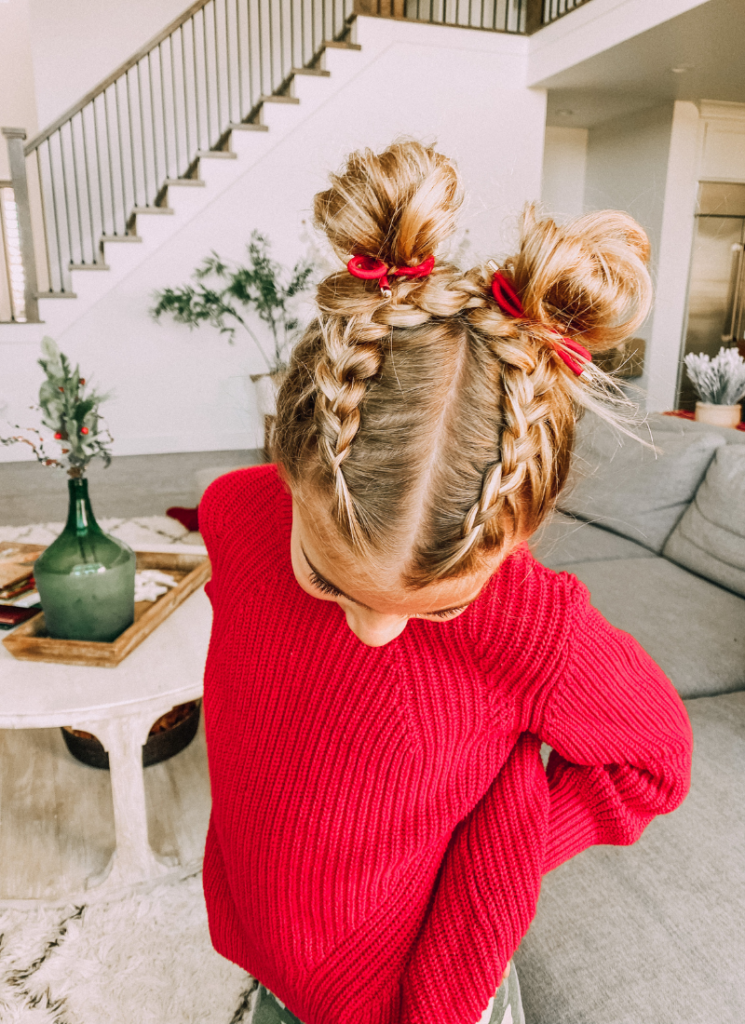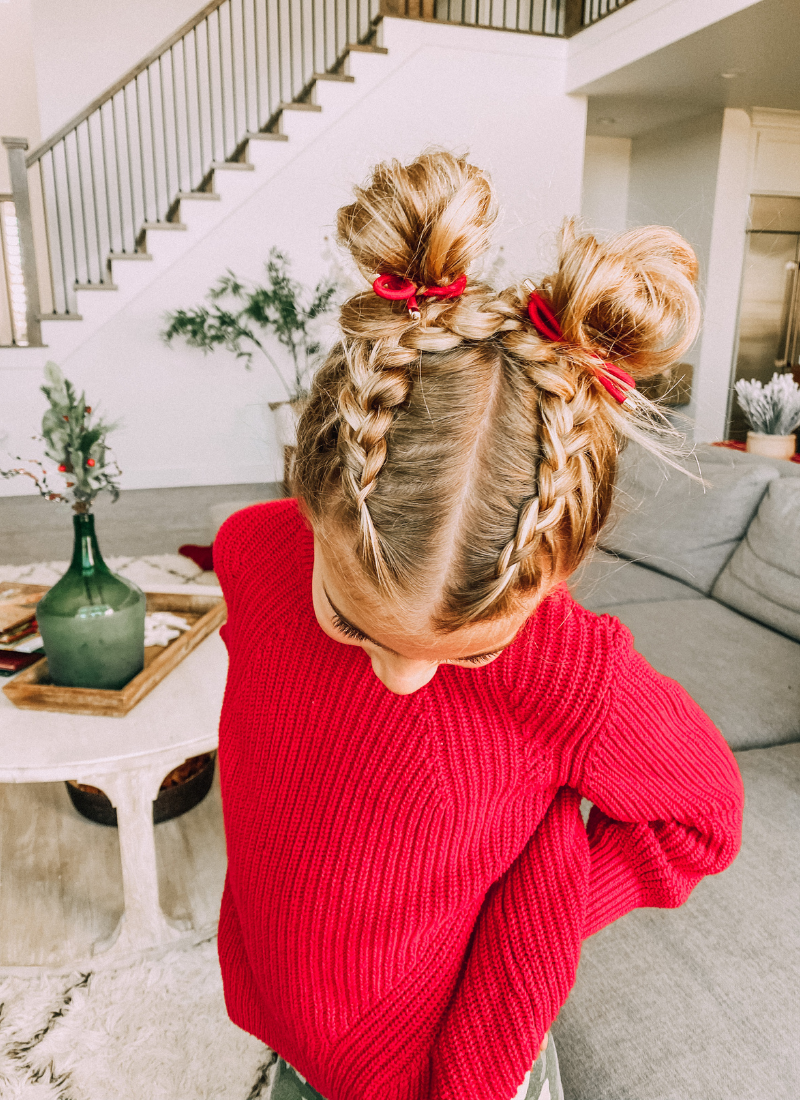 Little Girl Hairstyle #2: Boxer Braids
Boxer braids will always be a fun way to wear your hair. It's amazing how much better the braids are spotlighted this way vs. a classic french braid (although I'm a fan of those too). These can be done so quickly and your little girl will love them. If your little girl has shorter hair, try this tutorial for boxer braids for short hair.
Pro tip: Wet your little girl's hair with a spray bottle before braiding to help it stay in place as you braid it.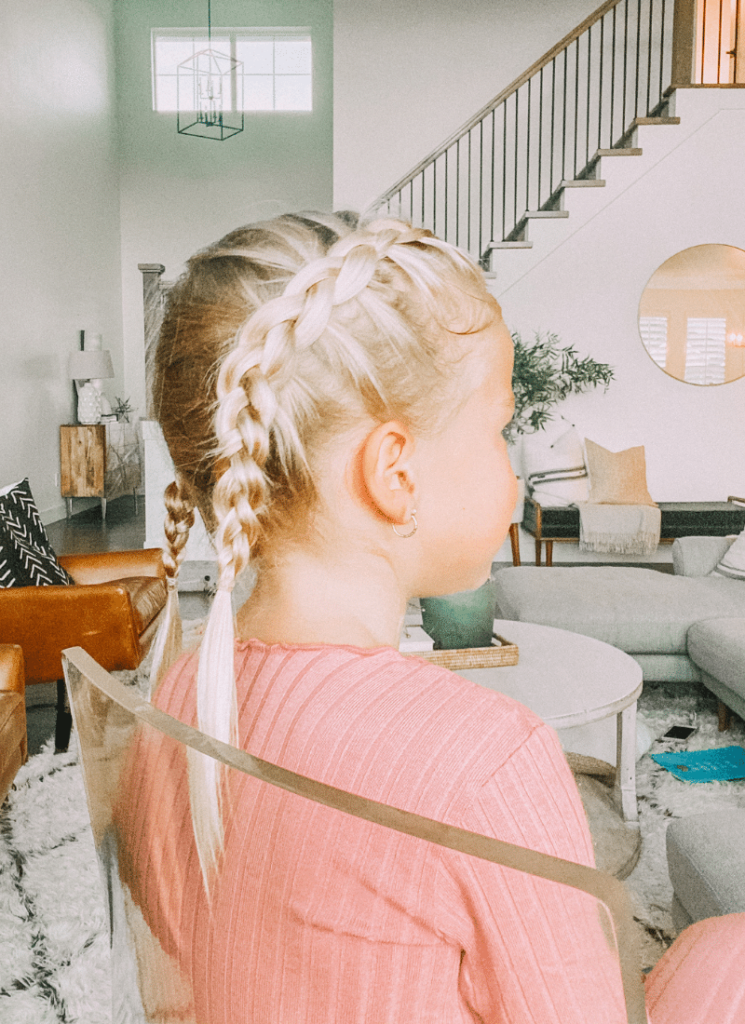 Little Girl Hairstyle #3: Bubble Ponytails
I think this is one of the best hairstyles for little girls! It's so fun and sassy, and again helps keep the hair out of their faces. In my bubble ponytails tutorial, I maybe had a bit too much fun and sprayed some color on the bubbles! Adding the color is totally not required. The bubble ponytails add a little more volume and body compared to a classic pony, which is why I love this look so much on my little girls.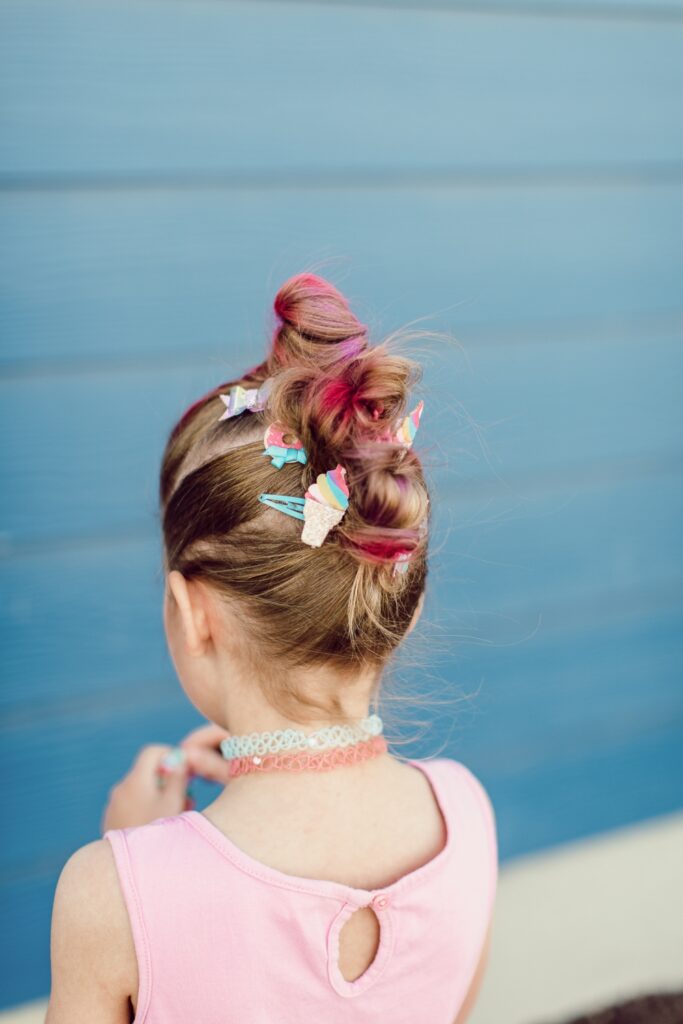 Little Girl Hairstyle #4: Crown Dutch Braid
The crown dutch braid gives you that half up half down look. I bet your little girl will love the name of this hairstyle too, since it has "crown" in the title. It'll make her feel like a princess! This hairstyle is really simple using a dutch braid on just the top layer of your little girl's hair.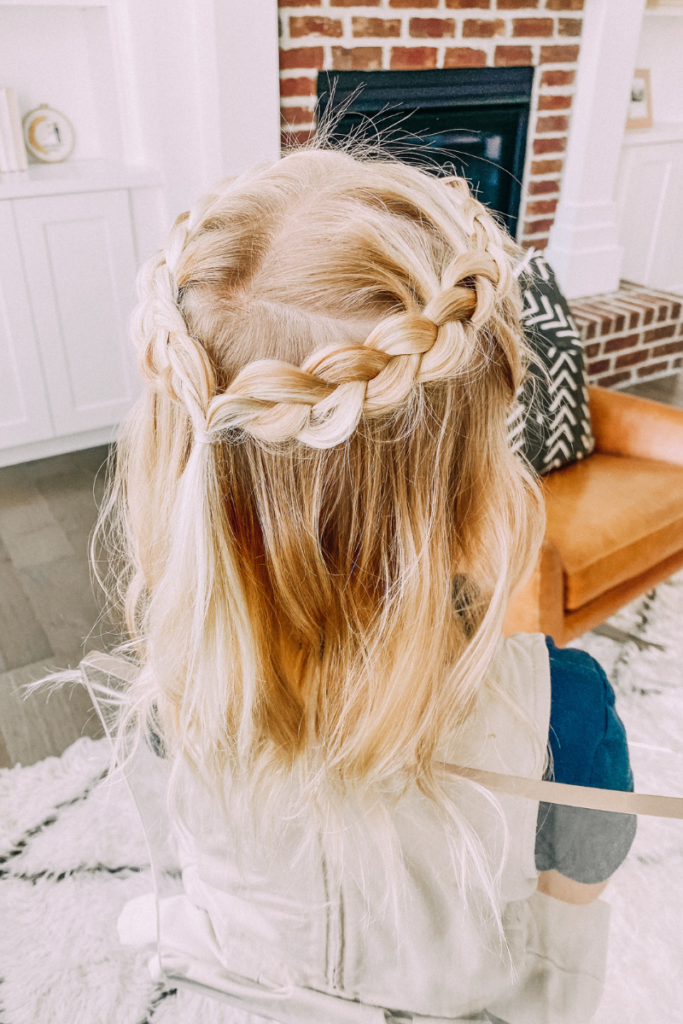 Little Girl Hairstyle #5: Space Buns
Space buns! I love these so much, I even wear my hair like this still. You can either include all of the hair in the buns or do two little buns on top, leaving the rest of the hair down. Either way will be super cute. Plus, little space buns are so fast and easy to do! Perfect for a busy morning getting ready for school.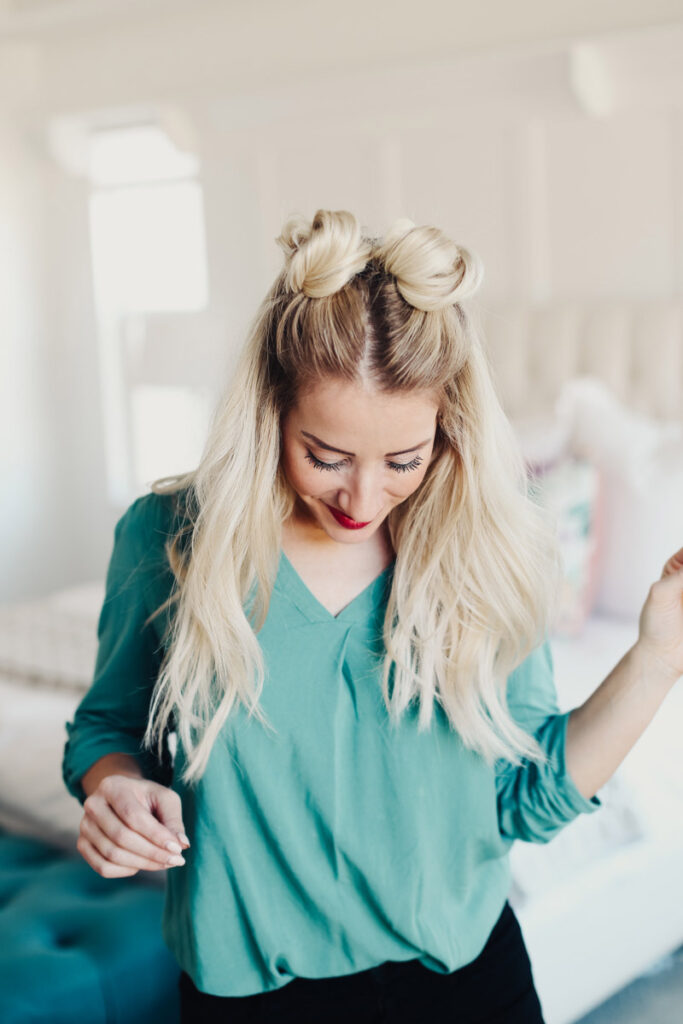 I hope these 5 easy little girls hairstyles for school will help your mornings run a bit smoother! Well, that might be too big of a dream–but, at least your little girl's hair will look super cute! I want to see pictures of your little girl's hairstyles, so be sure to follow and tag me on Instagram @twistmepretty!!