7 Best Products to Use When Air Drying Your Hair
Whew! Who else is soaking up these summer days? My skin and hair just love the sunshine (but not too much), so I'm trying to get my family outside as much as possible! Speaking of hair, I've got to share with you my 7 best products to use when air drying your hair. It has made a world of difference for me, and I hope it will for you too!
Once you get older or start having babies, your hair starts making changes without your permission. It may be thinning, taking a longer time to grow, or it may need washing more often. We've got to keep up with our hair care and give it what it needs, so it gives us what we love–beautiful hair that looks and feels fresh and healthy.
Your hair may respond well to basic needs of washing and conditioning, but some of us have hair that needs a little extra love from other products. If that's you, I've got some winners I think you'll enjoy!
7 Best Products to Use When Air Drying Your Hair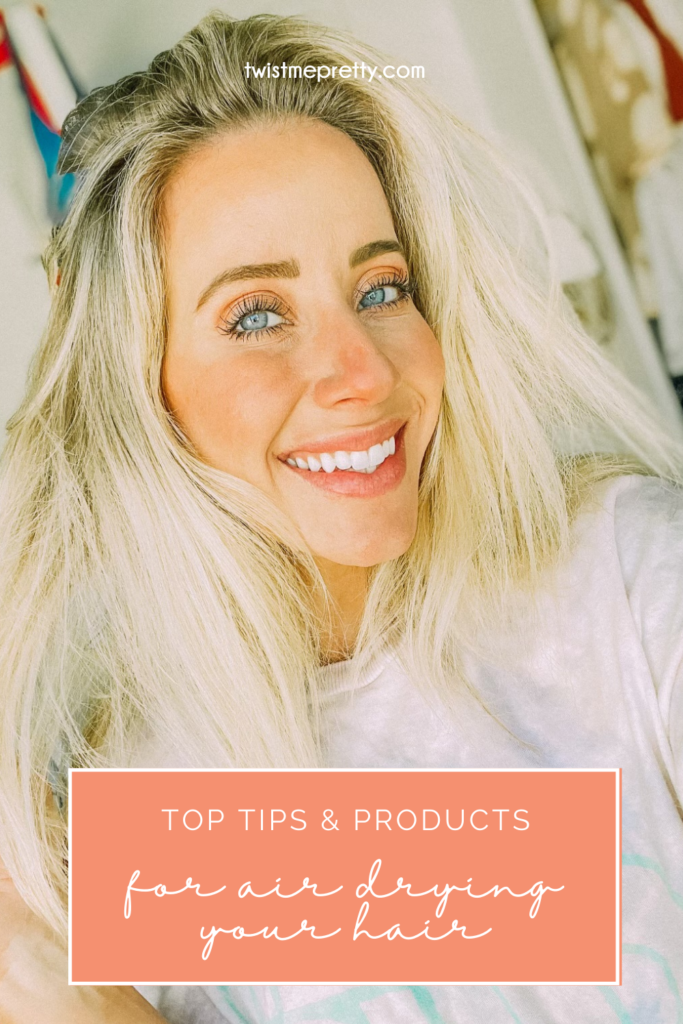 Hair Product #1: Living Proof Restore Repair Mask
I love my Living Proof Restore Repair Mask. We all have split ends and damaged hair, but do we all know how to treat that? This repair mask sits on your wet hair for about five minutes and then you rinse it out when you're done. Although it says at least five minutes, I actually leave my repair mask on my hair overnight while I sleep and rinse it out in the morning. I've noticed a huge difference in how strong my hair feels and how soft it's become!
Hair Product #2: Ouai Detox Shampoo
Ouai Detox Shampoo is great for hair that is in chlorine a lot. I like to use mine at least 1-2 times a week to help freshen my hair. This shampoo does a good cleanse of all the oils and other dirt that builds up in between each hair washing routine. I've tried lots of different detox shampoos and this one is most impressive to me.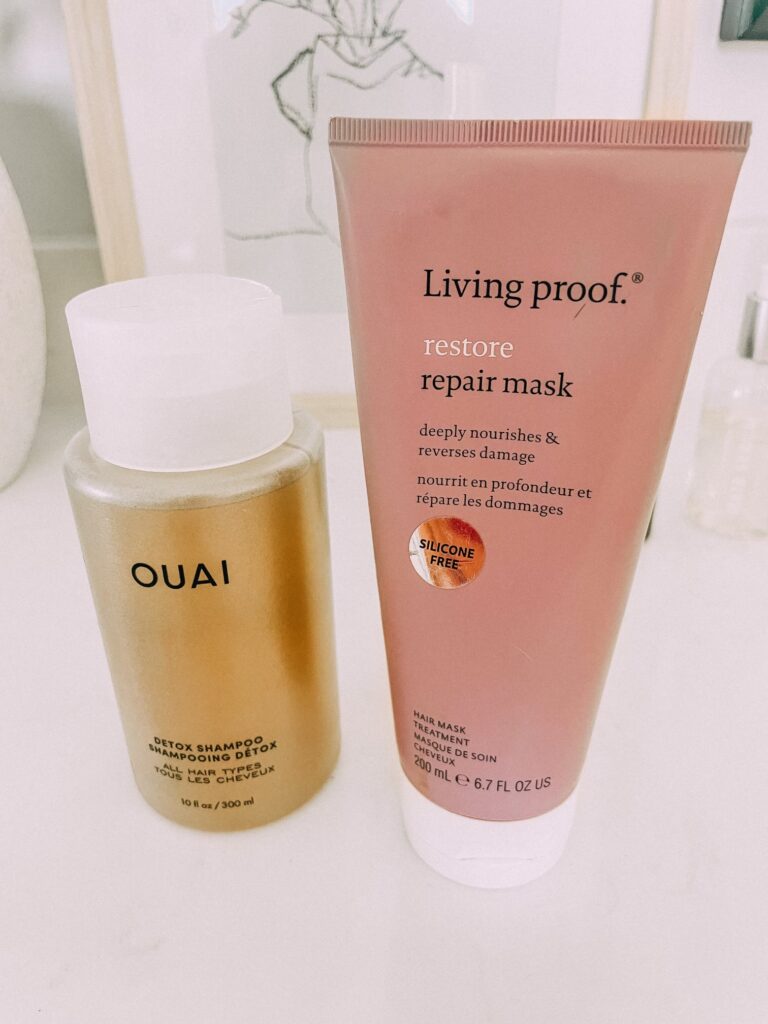 Hair Product #3: Kenra Platinum Blow Dry Spray
While I'm focusing on air drying products, we all have those days where we don't have the luxury to sit and wait for our hair to dry on its own. If you plan to use a blow dryer, be sure to put your Kenra Platinum Blow Dry Spray on first. This helps protect your hair from heat, so it will receive less damage as you blow it dry and then style it after. Also, I love this spray because it protects from UV rays and makes your hair super shiny! Let's just say you won't be afraid to do a hair whip once your hair is all styled and ready to go. That hair will look flawless!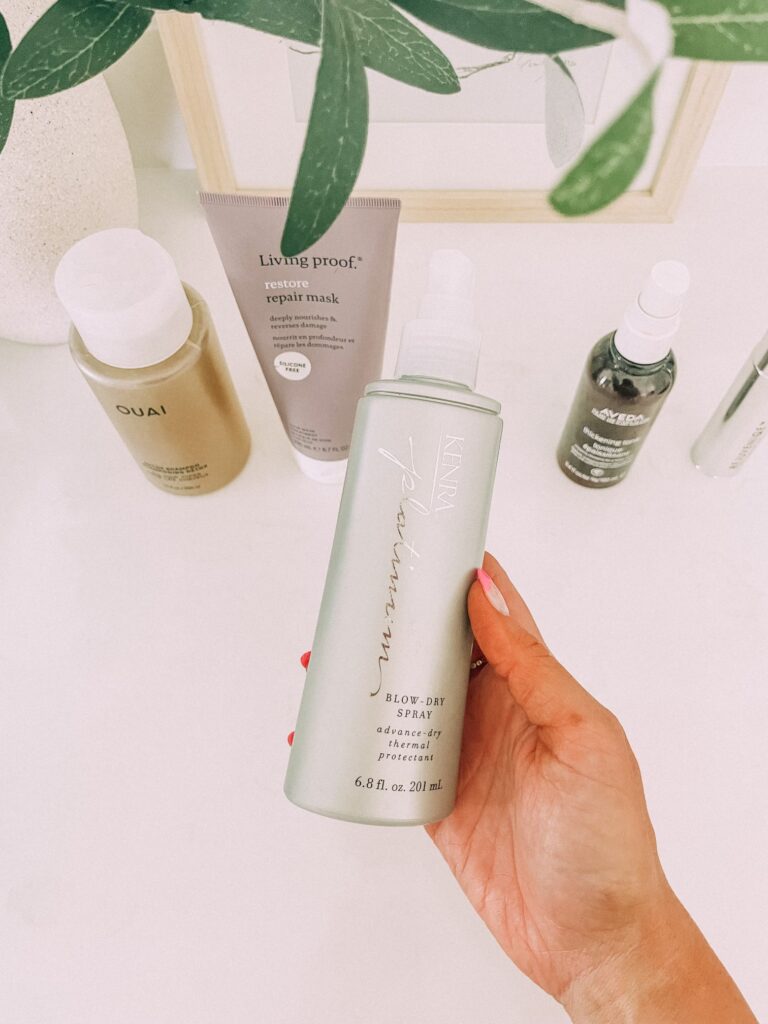 Hair Product #4: Aveda Thickening Tonic
You ladies with thinner hair will LOVE this Aveda Thickening Tonic. After just one use you will notice your hair feels and looks thicker. It just gives you that volume you're looking for from roots to ends. You can apply it to your wet hair and let it do its magic. After applying it, you can either let your hair air dry or blow it dry. Feel free to try both and see which method gives you better results!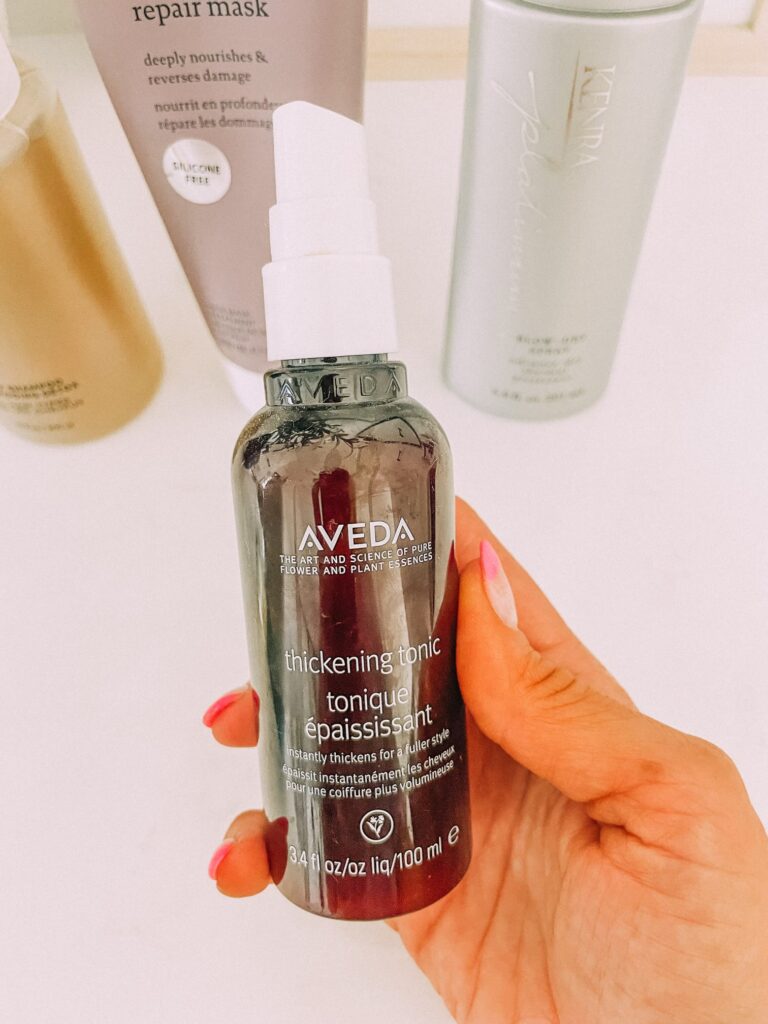 Hair Product #5: Wet Brush
Do you own a wet brush? This has worked miracles for me and my little girls! Especially if you have thicker hair, this brush will save you. You can use it either in the shower after washing or once you get out. It detangles your hair, but the bristles move with it to keep it from violently pulling your knots out. No more pain when brushing (and no more tears from your littles)!
Hair Product #6: Kristen Ess Air Dry Creme
This Kristen Ess Shine Air Dry Creme is one that I've yet to use, but am planning to! I just thought I'd throw this one in here because I love the Kristen Ess brand and I've used similar products that help calm the frizz. This creme helps soften and smooth out your hair and gives you that shine you're hoping for. This creme works for all hair types, so don't let your hair texture keep you from buying it. It's definitely worth a try!
Hair Product #7: Living Proof No Frizz Vanishing Oil
I like to use some kind of oil to help make my hair less frizzy once it's all dry. The Living Proof No Frizz Vanishing Oil is another product I haven't used personally, but I plan to try and rate soon! Again I love the Living Proof brand, so I'd choose this one over other brands. Oil helps smooth out your hair and make it more controllable once you try to style it. It'll help you have less flyaways–fringe is good unless your hair is trying to go in every direction at once!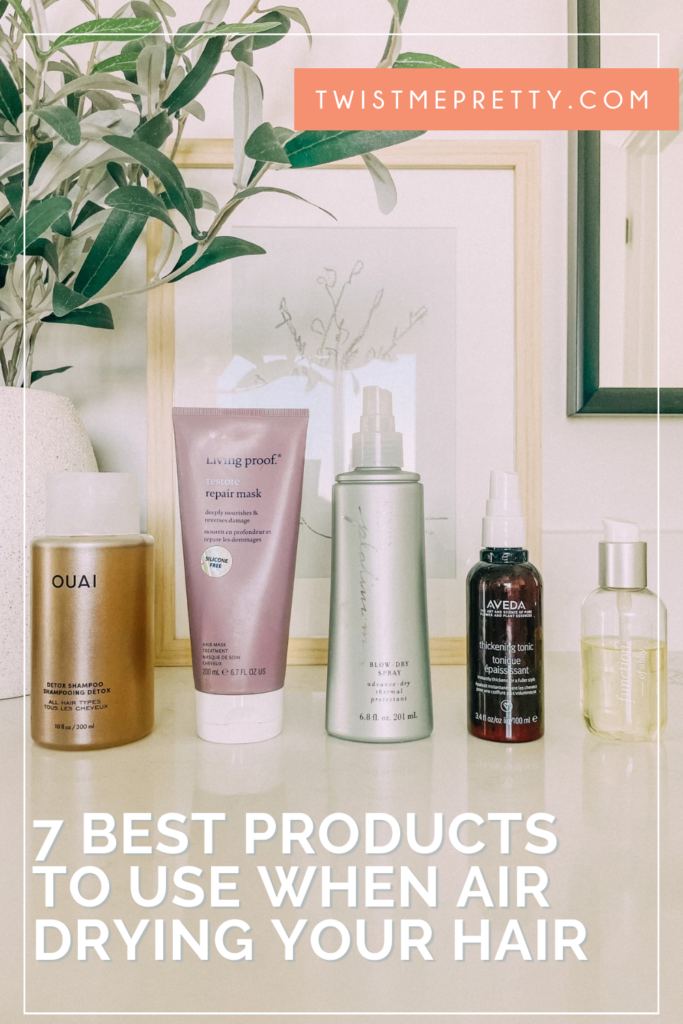 I hope you enjoyed my 7 best products to use when air drying your hair. If you liked these products, I have tons more recommendations you can check out here. Follow me on Instagram @twistmepretty and let me know if you have any questions or about your favorites for hair care products!