Tips and Tricks for Easy Wedding Hairstyles
Do you have a wedding hairstyle picked out yet? Maybe you're still shuffling through a few favorites or you just don't want to spend the money to get your hair professionally done. (Since a wedding is already so expensive.) You can totally do your own wedding hair or have a friend do it by following a tutorial! Here's a few tips and tricks for easy wedding hairstyles.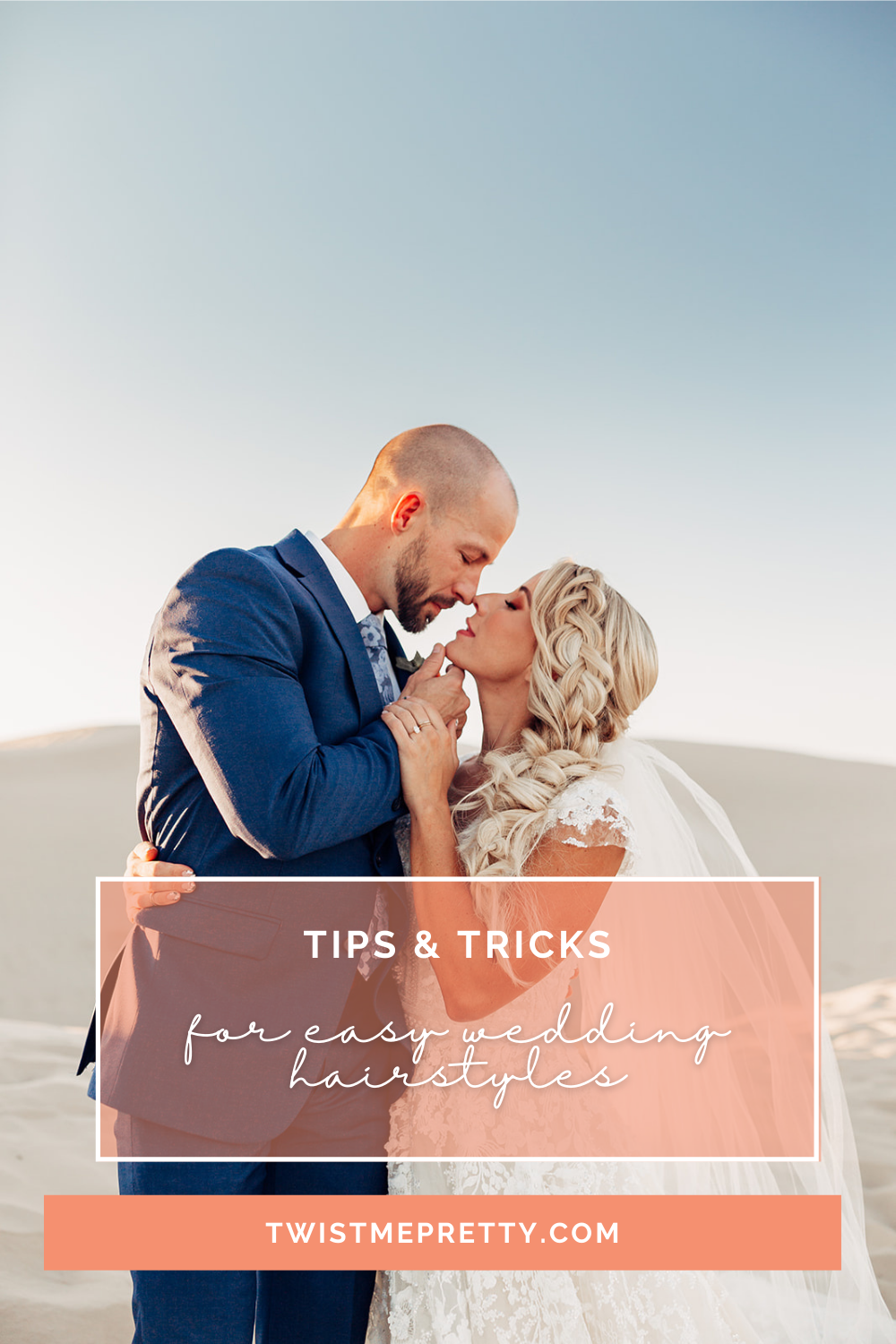 Matt and I had our one year wedding anniversary a few months back and I love reminiscing on our wedding day and our first look photo shoot. Getting married is a big deal, so it's OK to take those extra steps to feel your prettiest.
Whether this is your first marriage, fifth, or anywhere in between, these tips and tricks for easy wedding hairstyles is for the woman who might want to save a few bucks on her wedding day. I'll even add in some tips on having a natural wedding look and a first look photo shoot. I hope you find some things that speak to you!
Tips and Tricks for Easy Wedding Hairstyles

Tip #1: Wedding Day Hair
Let's get into what you actually came here for. Easy wedding day hair. First of all, are you doing an up-do or keeping it down? Any accessories? What kind? There's so many different directions you could go, and while all of them will probably be fine, you deserve to LOVE your hair on your wedding day.
With that being said, here's a post on how to choose the perfect wedding day hair. I also have a post on some easy wedding day hairstyles you can check out here. Loose curls are the way to go for a wedding day if you ask me. Throw in a braid or fishtail and you've got an elegant wedding look that actually wasn't that hard to create!
I know it's a lot easier to follow these wedding day hairstyles with a tutorial, so you can check out my YouTube channel where I have several videos on hairstyles that will work for a wedding. I know I mentioned hair accessories earlier, so here's a list of some beautiful ones that you can buy on Amazon:
All of these hair accessories will really elevate your wedding hair look. It'll make it seem like it was professionally done, and you'll be able to keep your secret of being your own amazing wedding hair stylist!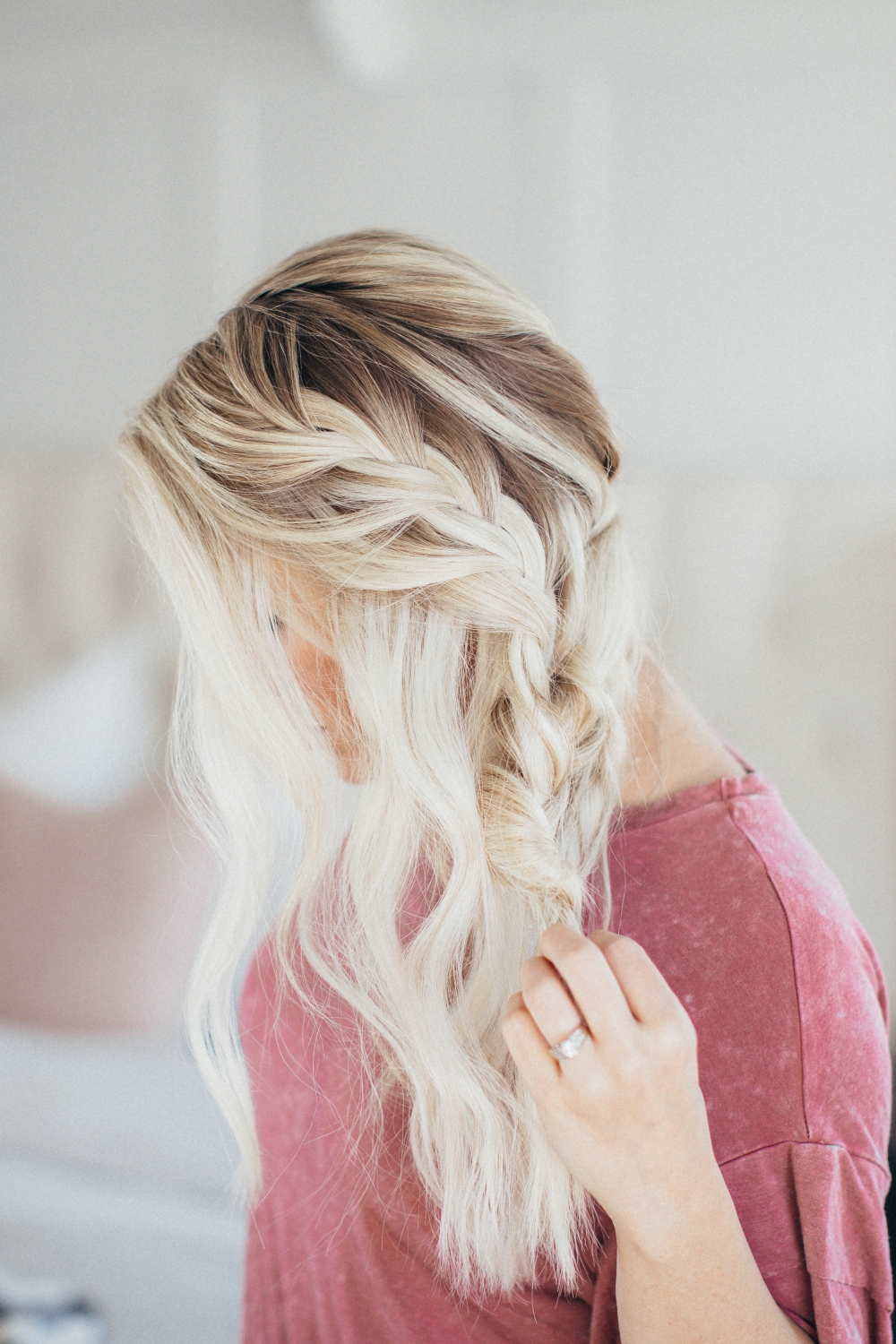 Tip #2: Natural Wedding Look
I did a big blog post of all my favorite products I used for my natural look on my wedding day. You can check it out here. On your wedding day, you want to stand out, but you have to find those natural looking ways to do it. If you don't know those tips or the right products to use, check out my post and you'll be set!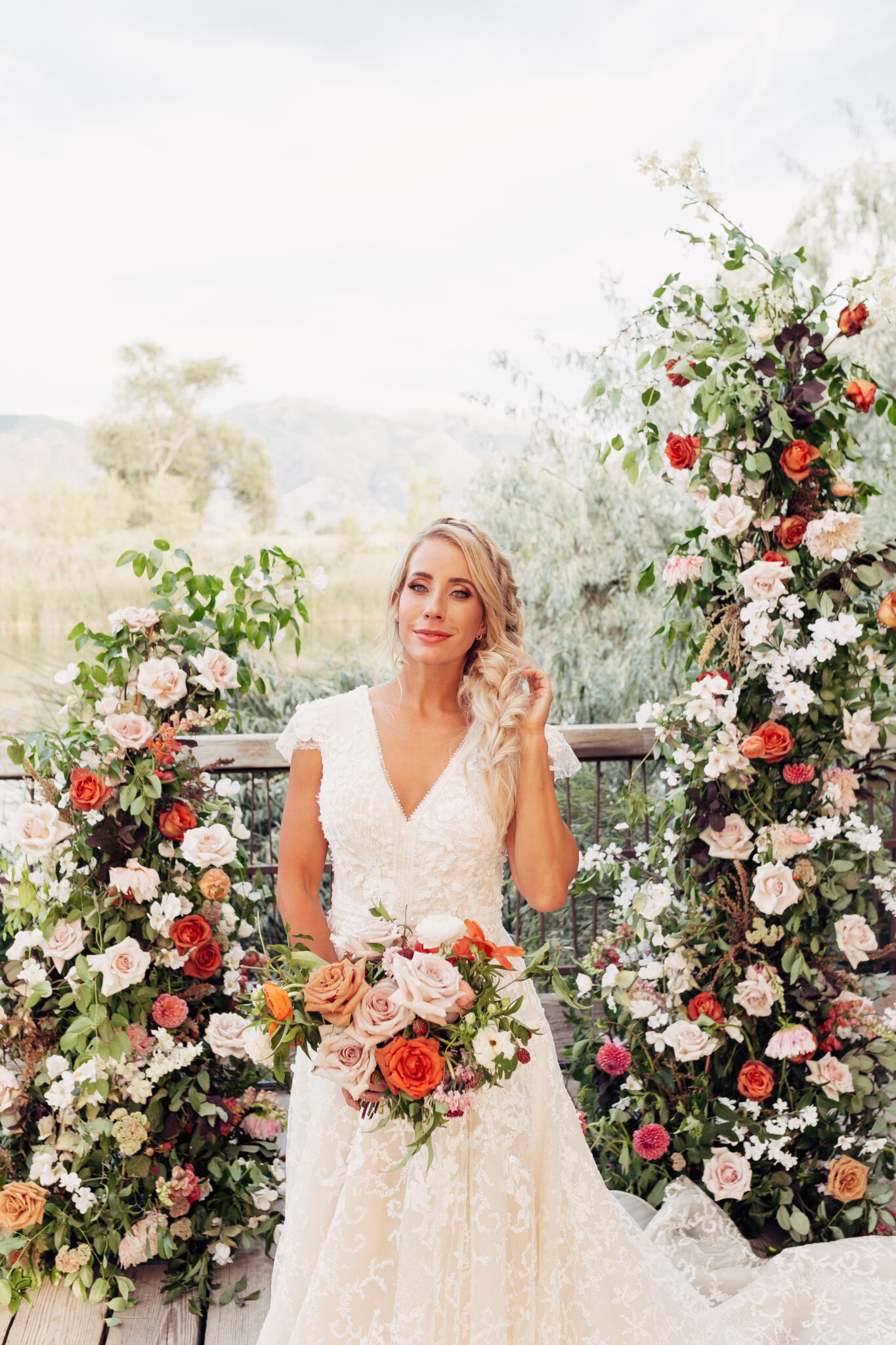 Tip #3: First Look Photo Shoot
What are your thoughts on a first look photo shoot? Some people do without them, but I personally loved mine and Matt's. Besides, it gave us some professional photos for the start of our life together. And it was a lot of fun getting all dressed up and spending the evening together. I share some tips on how to have an amazing first look photo shoot and some of the photos from mine. You can check it out here!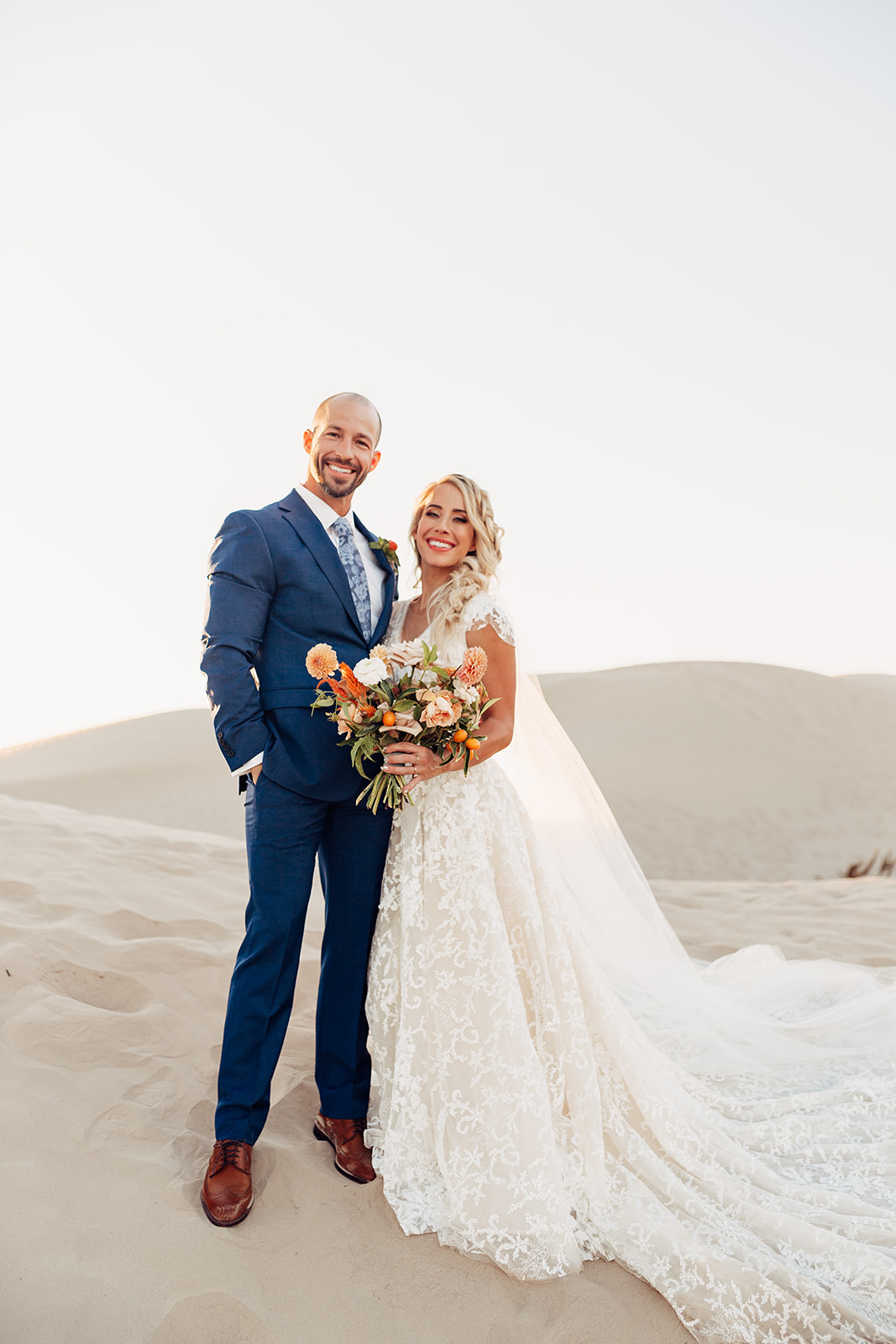 I hope you enjoyed these tips and tricks for easy wedding day hairstyles (along with a few bonus tips!). A wedding is such a beautiful celebration of something even more beautiful. It deserves a special day to kick it off, but it's the small special moments that keep it happy and exciting every day after.
Go follow me on Instagram @twistmepretty for all things hair and beauty! Let me know if you have any questions on any of the tips I shared. I'd love to chat with you!