Sun's out, bun's out! Oh, and also those heels! When spring and summer hit, our feet get to pop out of the socks they've been cozied up in all winter. And if you're like me, there is usually a little TLC that needs to happen before my heels are ready to be exposed in a cute sandal! If I've neglected my heels and can't make it for a pedicure, being able to take care of foot calluses at home is a must. So here are my 4 simple steps to rid your feet of unwanted rough skin and get smooth heels at home!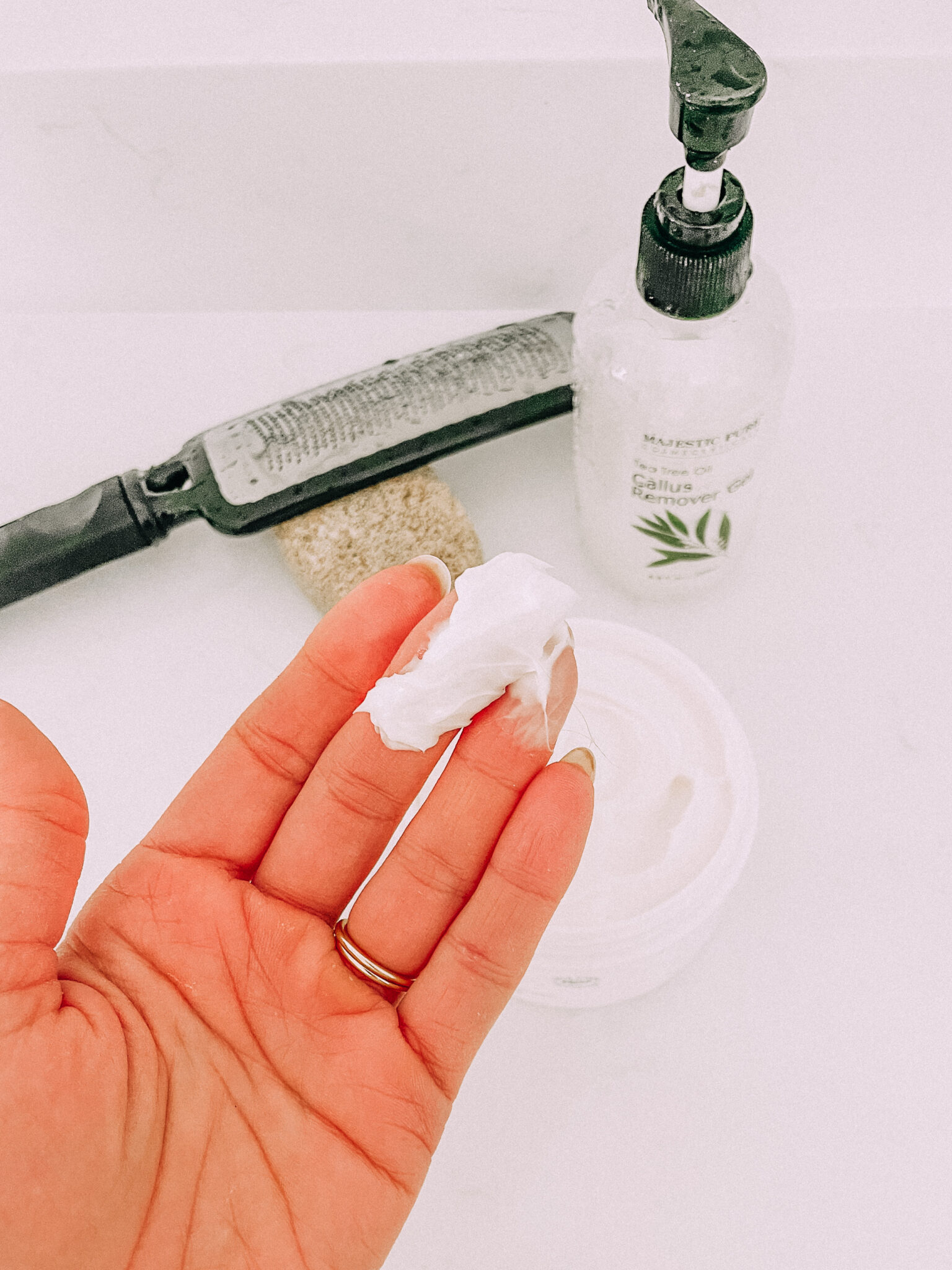 A really important thing to know is that you never want to exfoliate your heels wet! If you try to exfoliate when your feet are wet, you risk weakening the skin around your feels and causing damage. Be sure your feet are nice and dry when you try my steps for foot callus removal.
There are a few methods to getting rid of dry, dead skin off your feet. In fact, the first thing that pops up on Pinterest is a crazy concoction of listerine and vinegar… yikes! The last thing I want to do is burn my feet off. The products I've gathered for this foot callus removal are gentle and leave you with baby soft skin.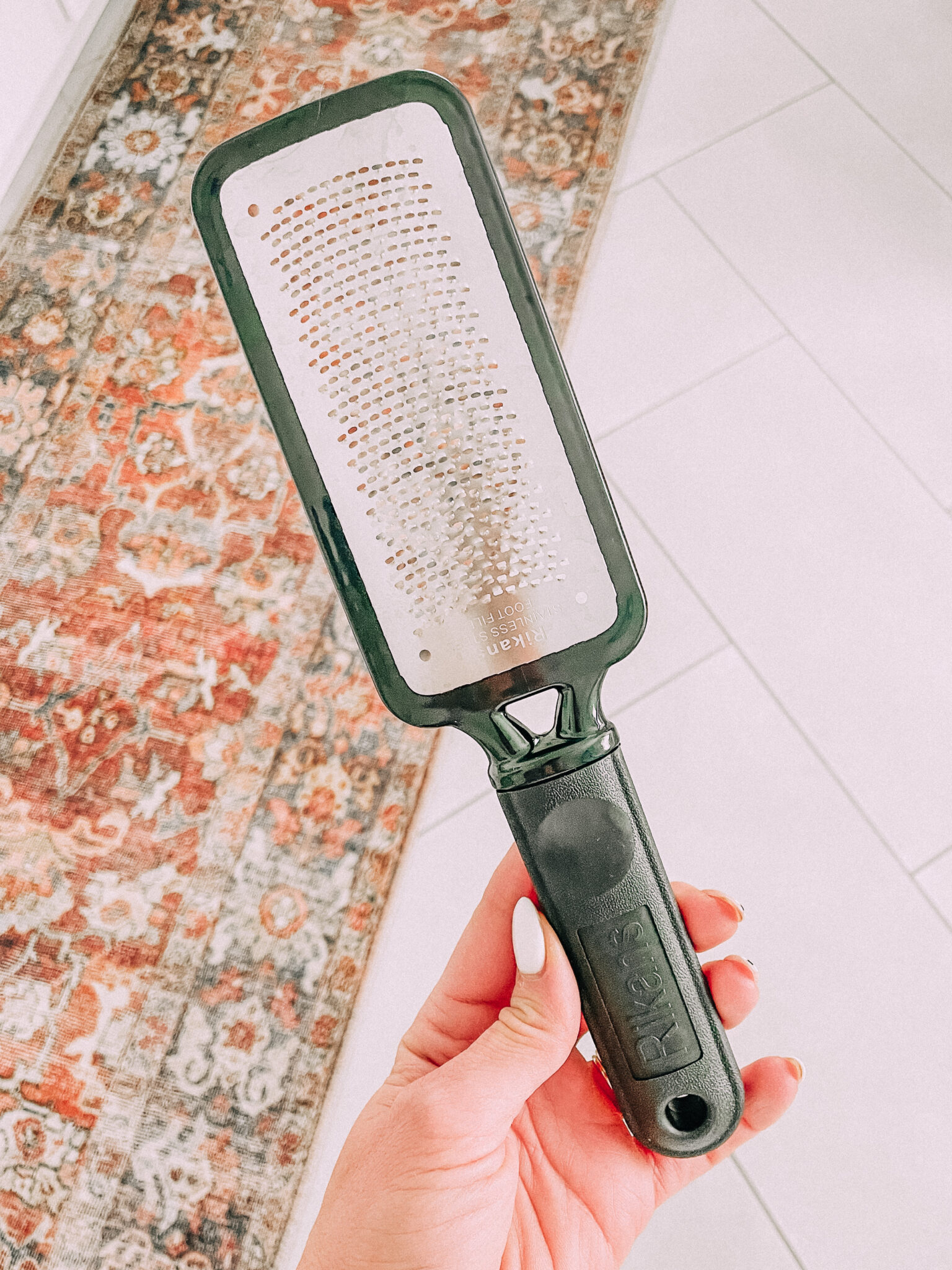 Step 1 – Exfoliate your heels
Does anyone else think about a cheese grater when these things get pulled out? It's a little cringey, but the results are worth it in the end! Be very careful with this step. You never want to take too much skin off. Think of it like a little hair trim- just dust off the ends of your heels.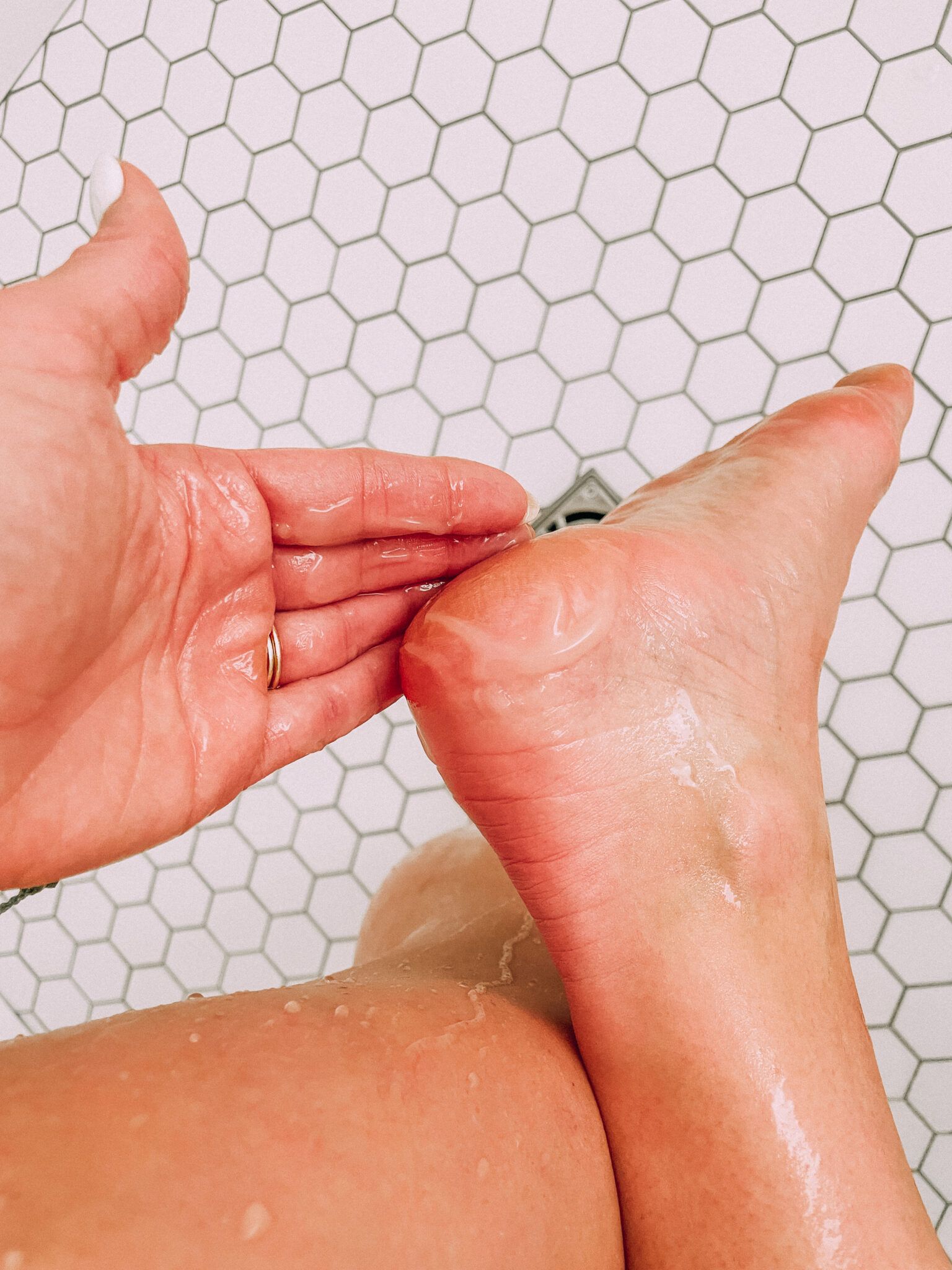 Step 2 – Apply gel.
My favorite is this Tea Tree Oil Callus Remover from Majestic Pure Cosmeceuticals. This is a really affordable gel with organic aloe leaf juice. You can feel the gel starting to work the magic on your heels! Tea tree oil is an amazing ingredient with so many uses. From acne, scars, dandruff, and eczema- this is the best kind of oil to be using for your skin!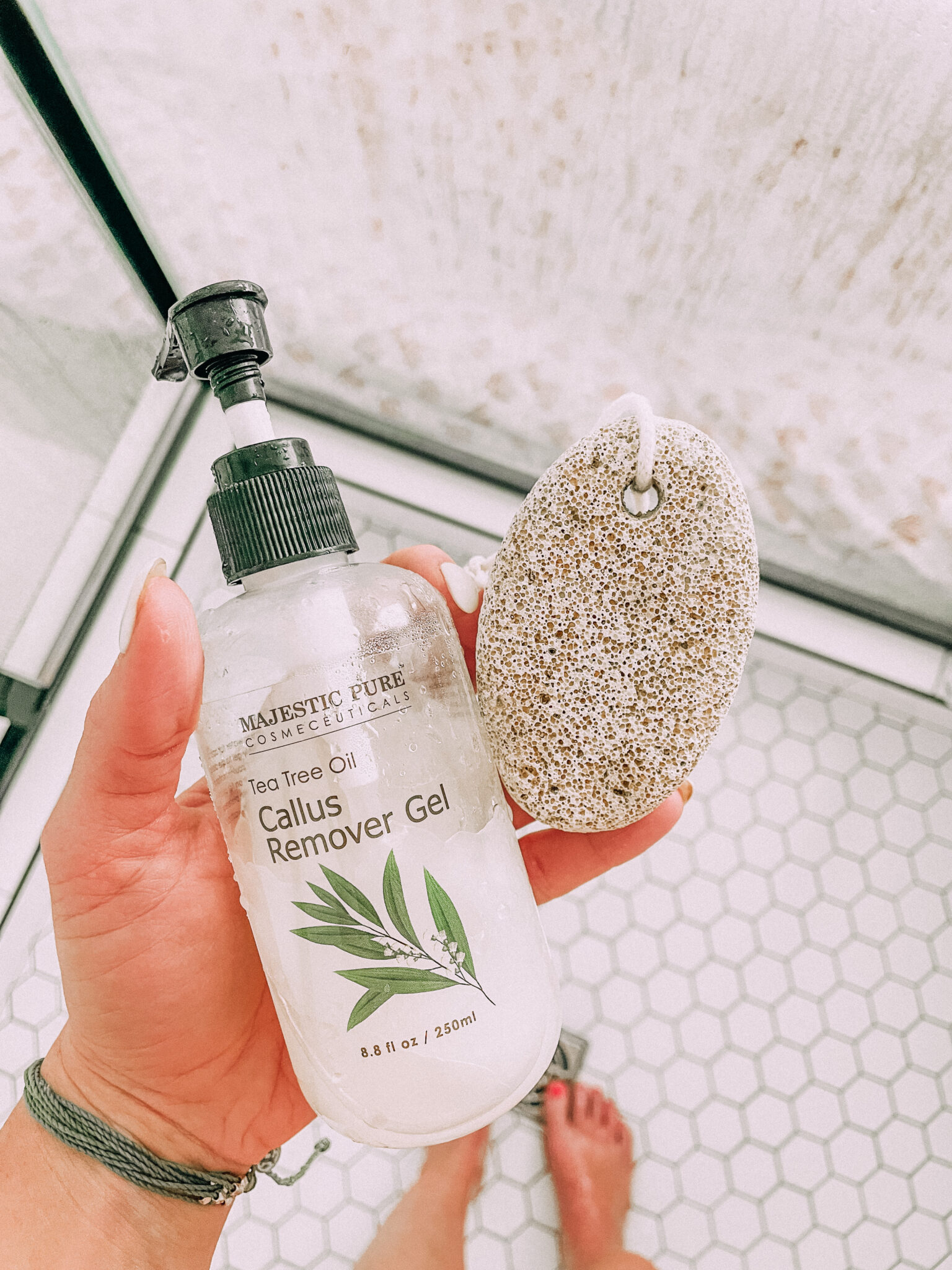 Step 3 – Pumice Stone
Use a pumice stone on your entire foot. This is the part of all my pedicures where I inevitably start giggling as they tickle my feet. The nice part about doing this at home is that I'm in control and much less likely to tickle myself!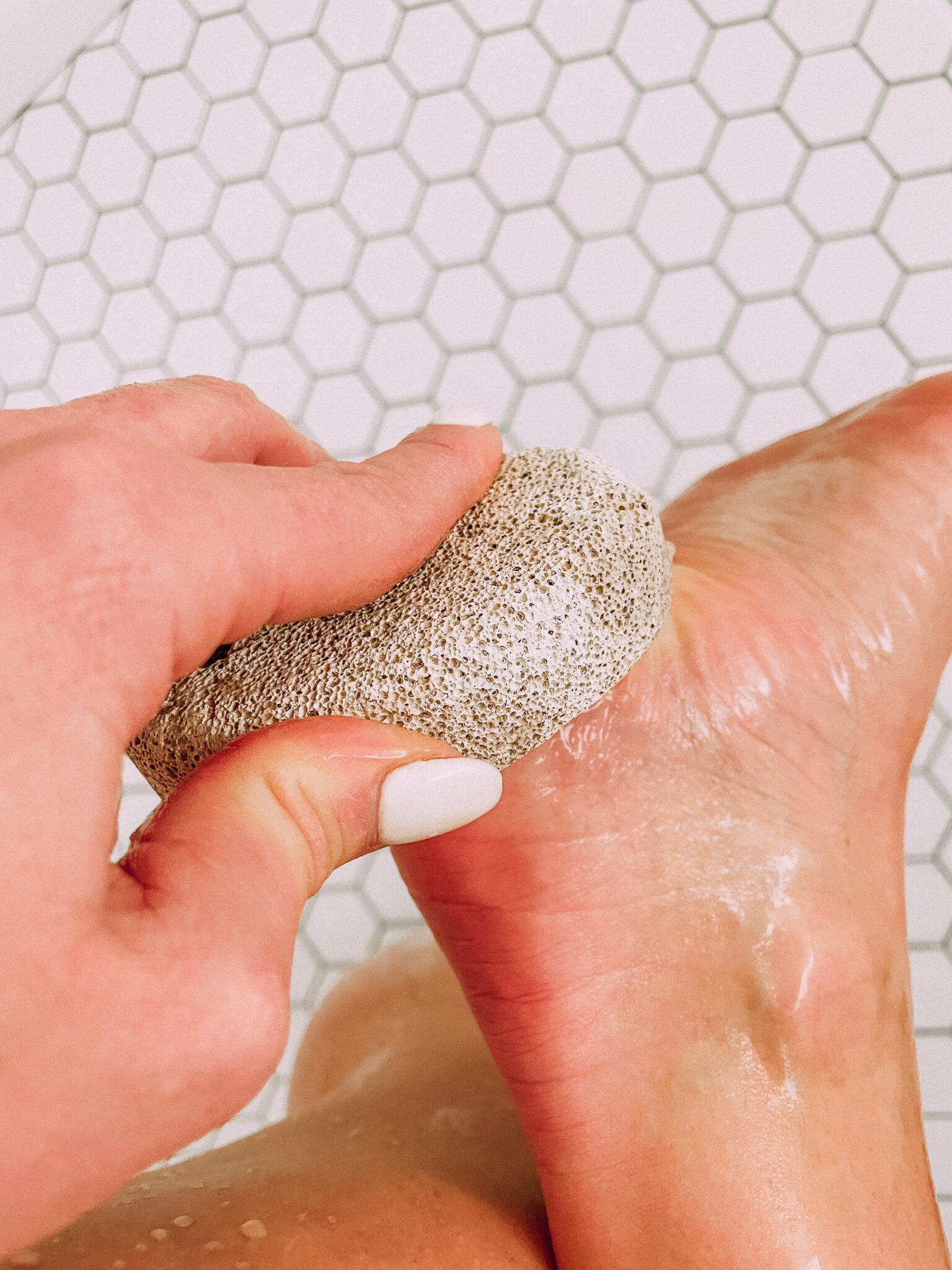 Step 4 – Body butter.
Did you just wonder to yourself if you could eat the butter? (or even think about Schitt's Creek and David's body milk?) It's butter for your body! Lather your foot in this creamy lotion and voila! Beautifully smooth heels.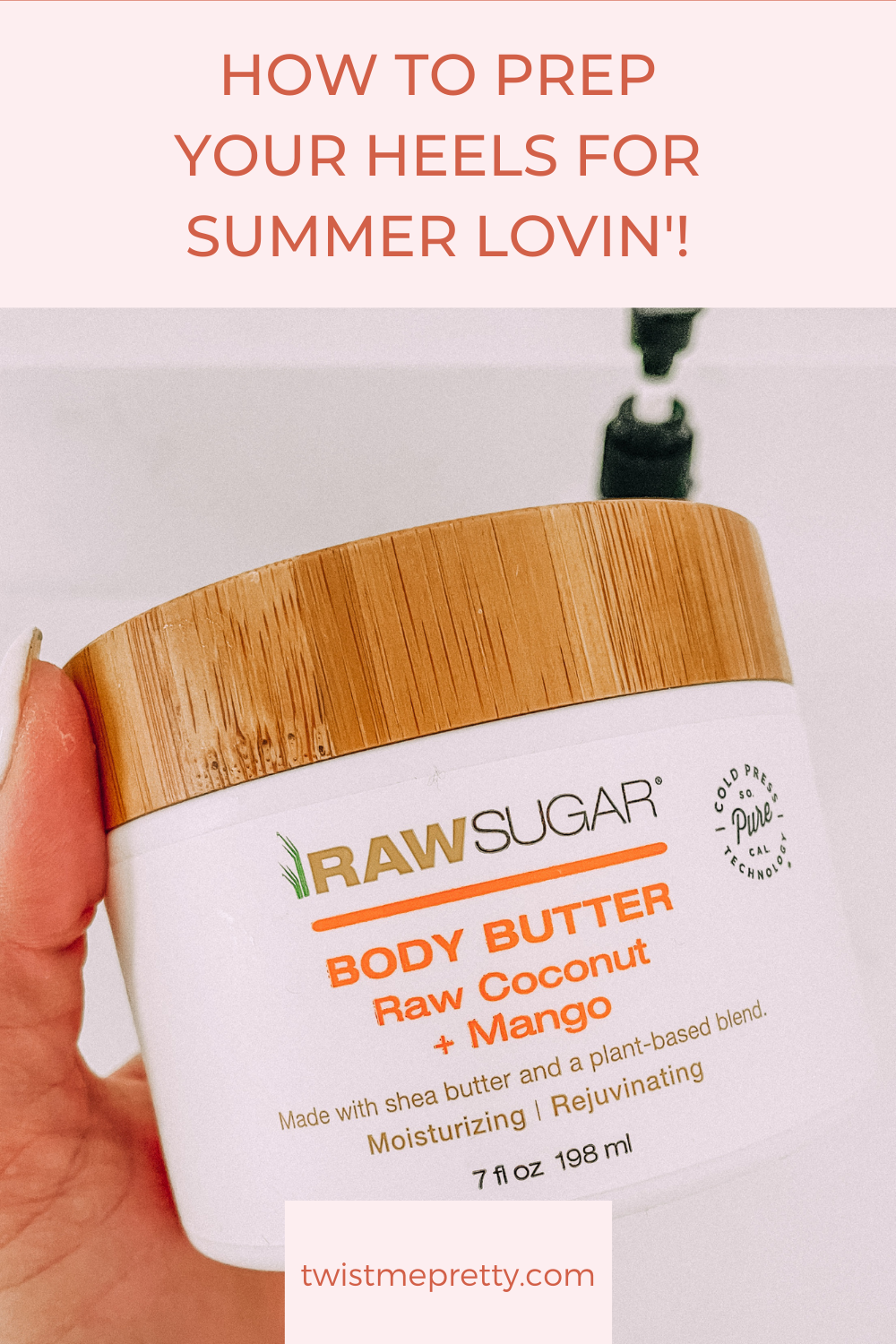 I've shown you my favorite products to get smooth, buttery soft heels from home. But life is crazy, I get it! Another quick option would be to pick up a foot callus removal cream. Throw it on before slipping on some socks before bed and let it do the trick for you while you sleep. This can help, but trust me, a little pampering will make your feet feel like a million bucks! You are worth it!