Is there anything more extra than a lip scrub? Especially living in Utah, my lips can take such a beating from the changing seasons. Giving my lips a little extra attention helps keep them looking and feeling great! I had so much fun putting together this DIY exfoliating lip scrub for silky smooth lips with Mollie.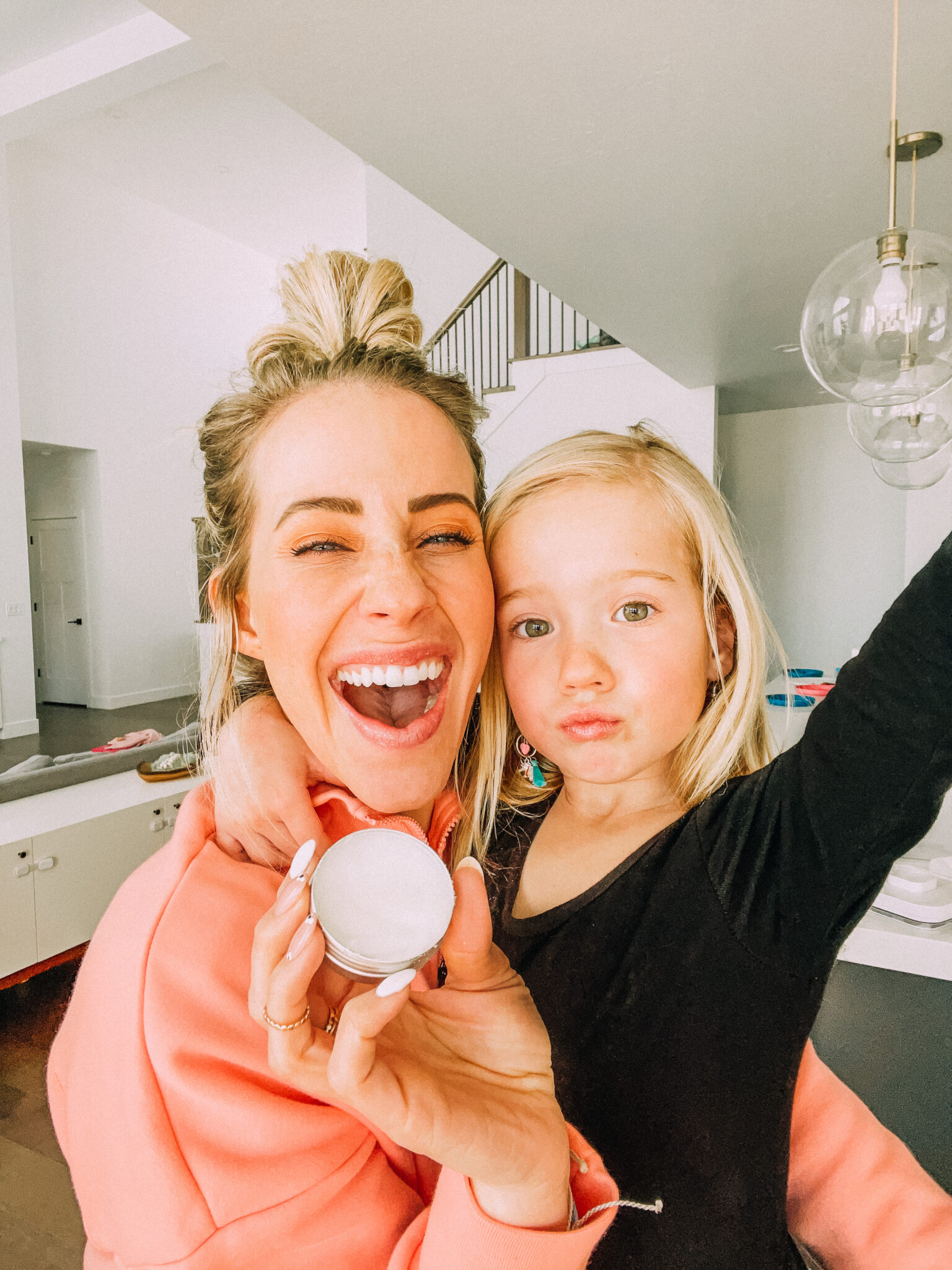 We're a year into wearing masks in public now and sometimes I can forget to give my lips a little love! Your lips have been hiding underneath the mask for so long I'm sure they feel a little neglected. It's still important to take care of those lips! Trust me, your lips and your significant other will thank you for putting on this soothing butter-smooth lip scrub.
Can we take a minute to talk about sweet Mo? Being a step-mom can feel intimidating at times, but it's so rewarding to watch the relationship grow! Working together on this little project was the perfect way to bond and strengthen our friendship.
Back to this super easy DIY! If you've been here a while you might remember this yummy DIY Sugar Scrub I made for gal-pals. This lip scrub is a little simpler recipe and the ingredients are most likely already in your house. If you have more time, I have a great DIY Lemon and Mint Foot Scrub that has just a few more steps!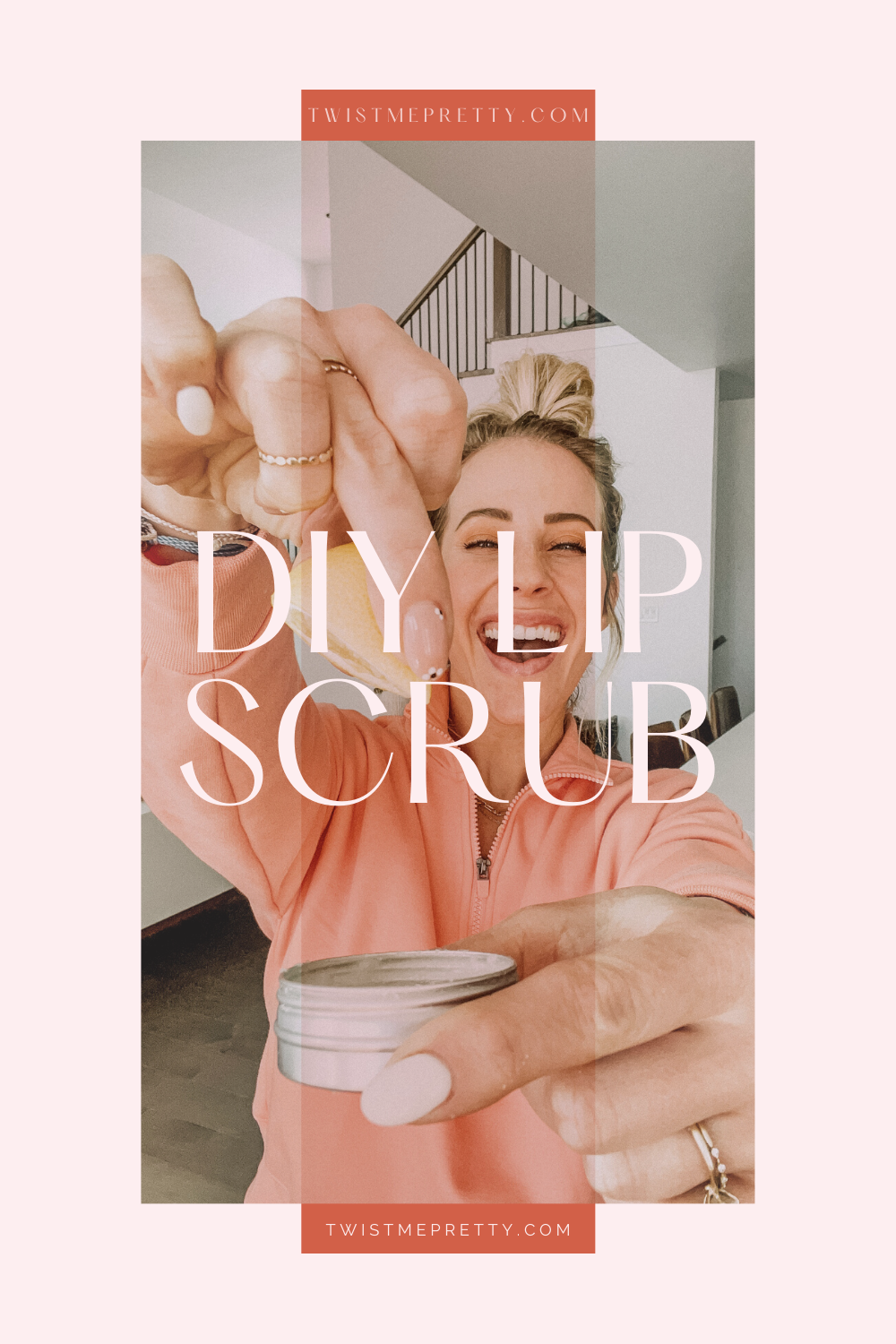 STEP 1: GATHER YOUR DIY INGREDIENTS
The ingredients for this exfoliating lip scrub are staples in our house-
Sugar
Coconut Oil
Lemon Essential Oil – we use DoTerra, but any will do!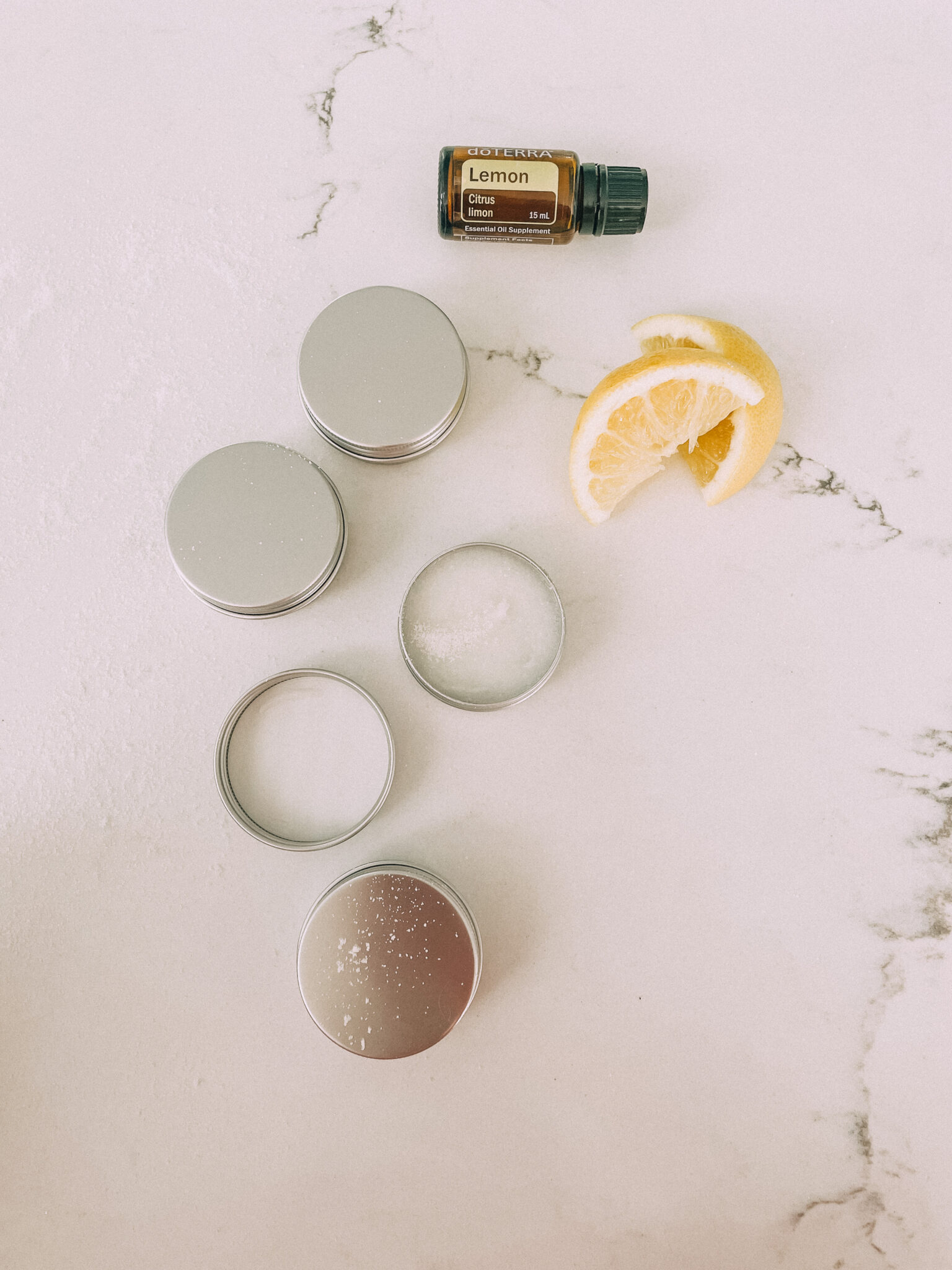 STEP 2: MIX THE SCRUB
Place the sugar in a glass bowl.
Take the coconut oil (don't melt it!) and mix it together with the sugar.
Place a few drops of essential oil and mix until incorporated.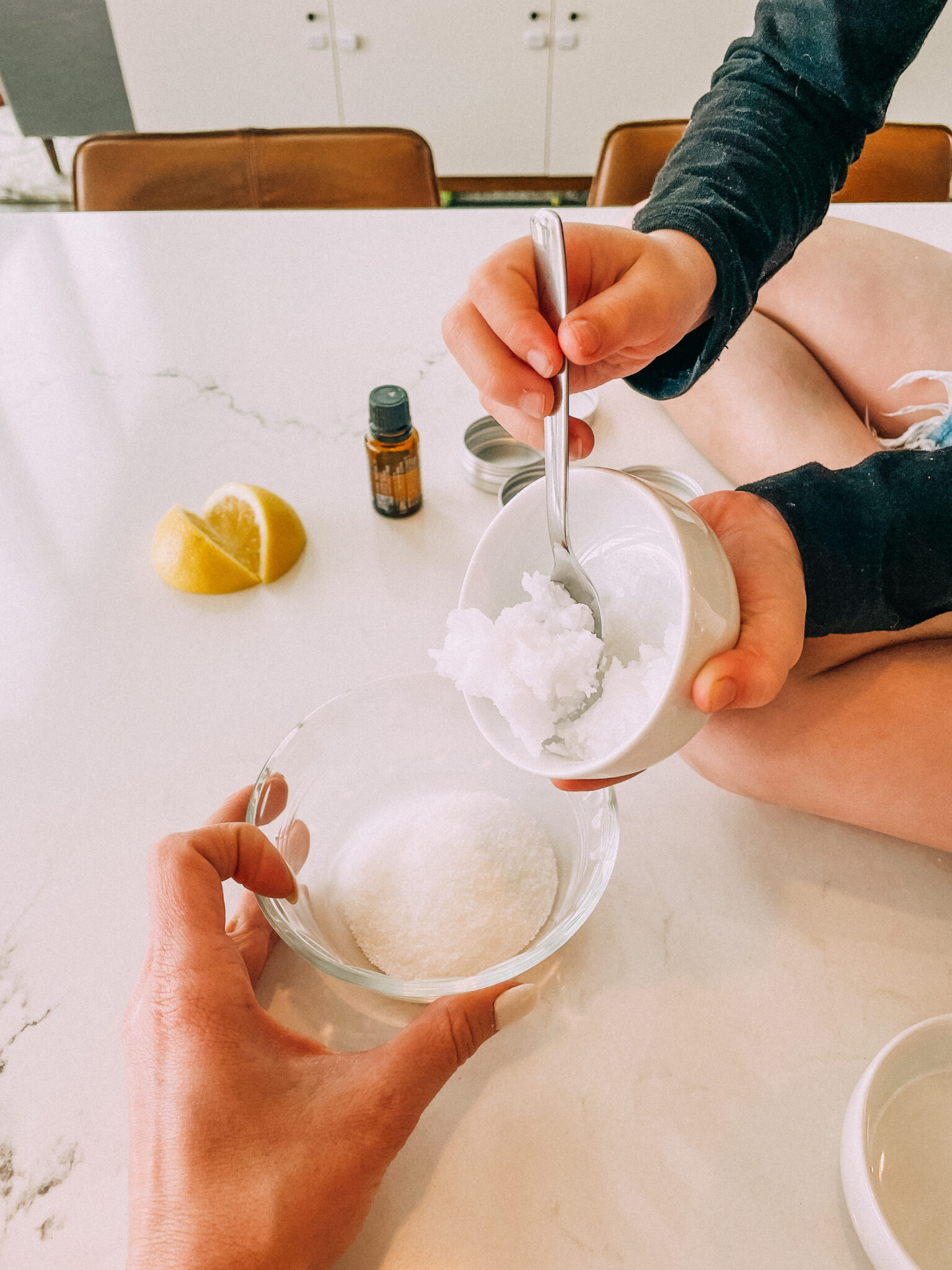 STEP 3: JARS FOR LIP SCRUB
Once all the ingredients are evenly dispersed, grab a cute jar and scoop the mixture in! Taking the time to do something so simple but meaningful with Mo was just what we needed. Little kids are so curious, so eager to watch and participate whenever we give them the chance. This was the perfect easy little project to partner together on. I love making a batch of jars to have on hand, or to throw in with a gift! Who do you know who needs to treat themselves a little?