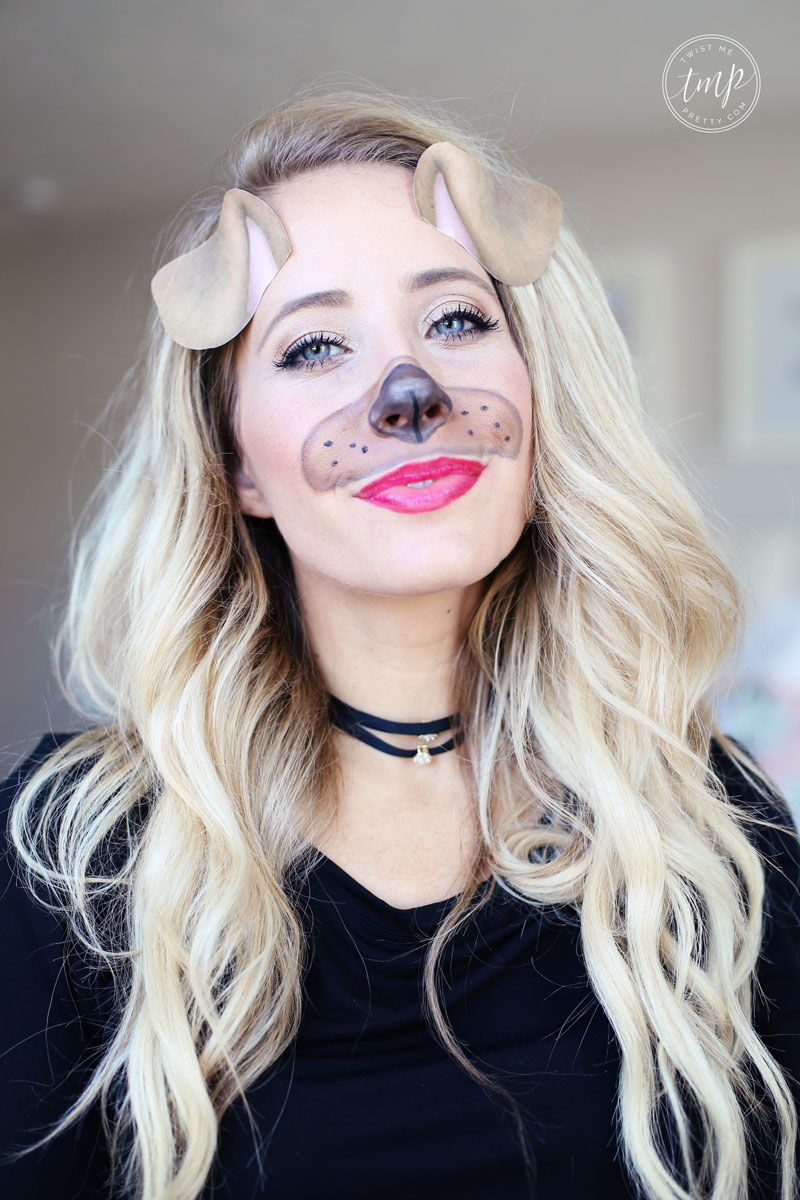 It's finally October!!!! Easily my favorite month of the entire year. I'm obsessed with pumpkins, the cooler weather and leaves changing colors. I love seeing all the porches decorated with hay and corn and the sweet smell of pumpkin spice. Usually by this time the kids and I have organized the crafts we want to make, we've picked out our Halloween costumes and have baked alllll the pumpkin bars and yummy pumpkin muffins a person can eat. This year though, October has totally crept up on me and we're now just starting to get into the spirit.
I wanted to share this puppy dog makeup tutorial inspired by the infamous snapchat filter. I thought it was perfect because it's so dang easy and something you can do on a whim – you shouldn't need to make any special trips to the store for this one.
What you need: Google puppy dog snapchat filter PNG and print off the ears and nose. I placed the image into a photoshop document so that I could get it to print out on one page, but your photo viewer should do the trick! A few eyeliners, a contour palette, your favorite lipstick and eyelash glue.
Optional: Cardboard and skewers for the tongue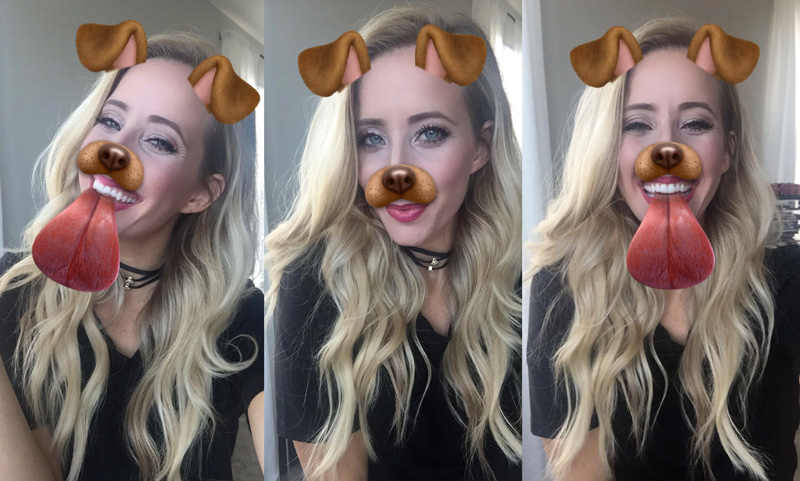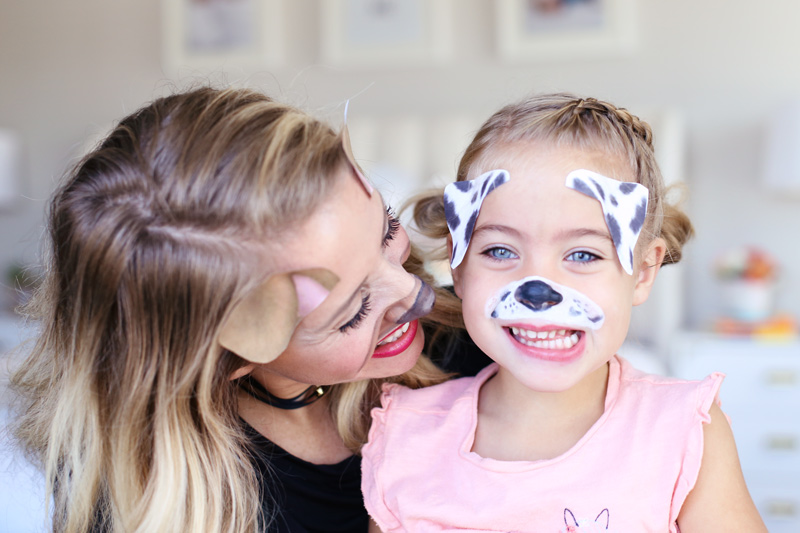 Products used:
Product used: BaubleBar 'Portia' Choker | MAC Lip Pencil in cherry | L'Oreal Lipcolour in Jennifers Pink | Nude Eyeliner from Estee Laude | Black and White Eyeliner from Lancôme | Shade + Light Contour Palette | Halloween Makeup Kit | brushes: pro shader brush | Concealer Brush |