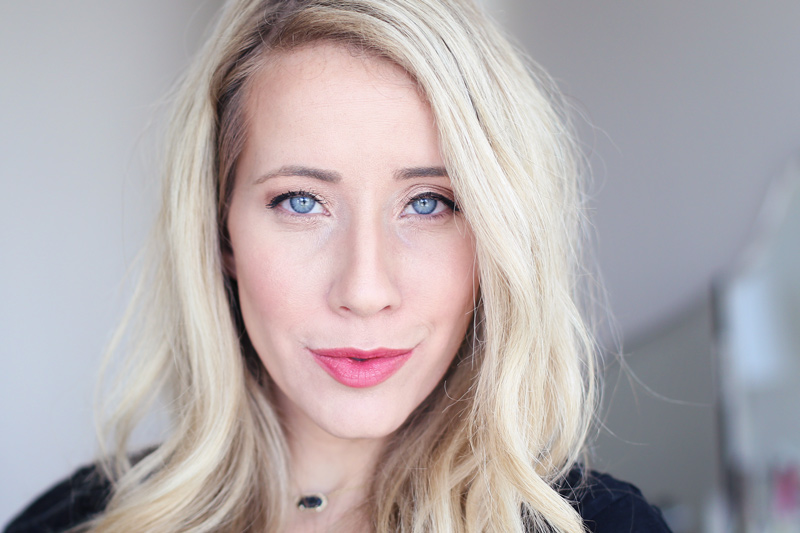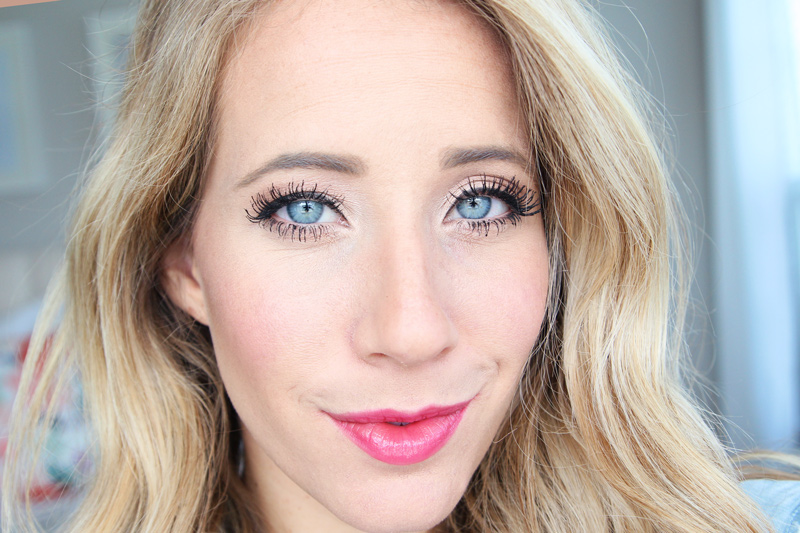 This has seriously been theee most procrastinated post evvvver!! I have to apologize that it's taken me so long to get out but I am so excited to finally be sharing it with you guys!
How to grow your eyelashes — I've been using Latisse. It's really no secret and has been around for a long time so I'm kind of kicking myself for not doing something sooner. As you can see from the before photos my eyelashes were pretty sad. Half the time it looked like I wasn't wearing mascara because they were so short!
The mascara that I SWEAR by, it's the best ever is the fully charged mascara from Pur. You can get it at Ulta!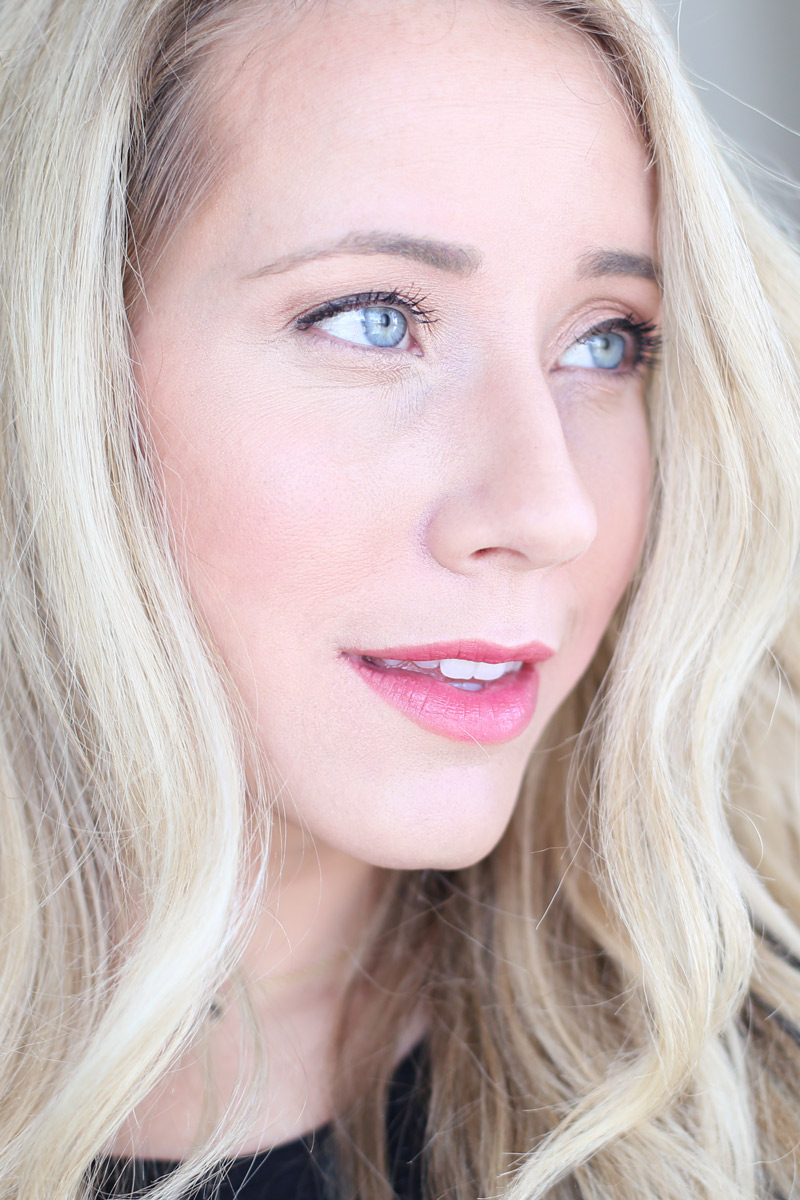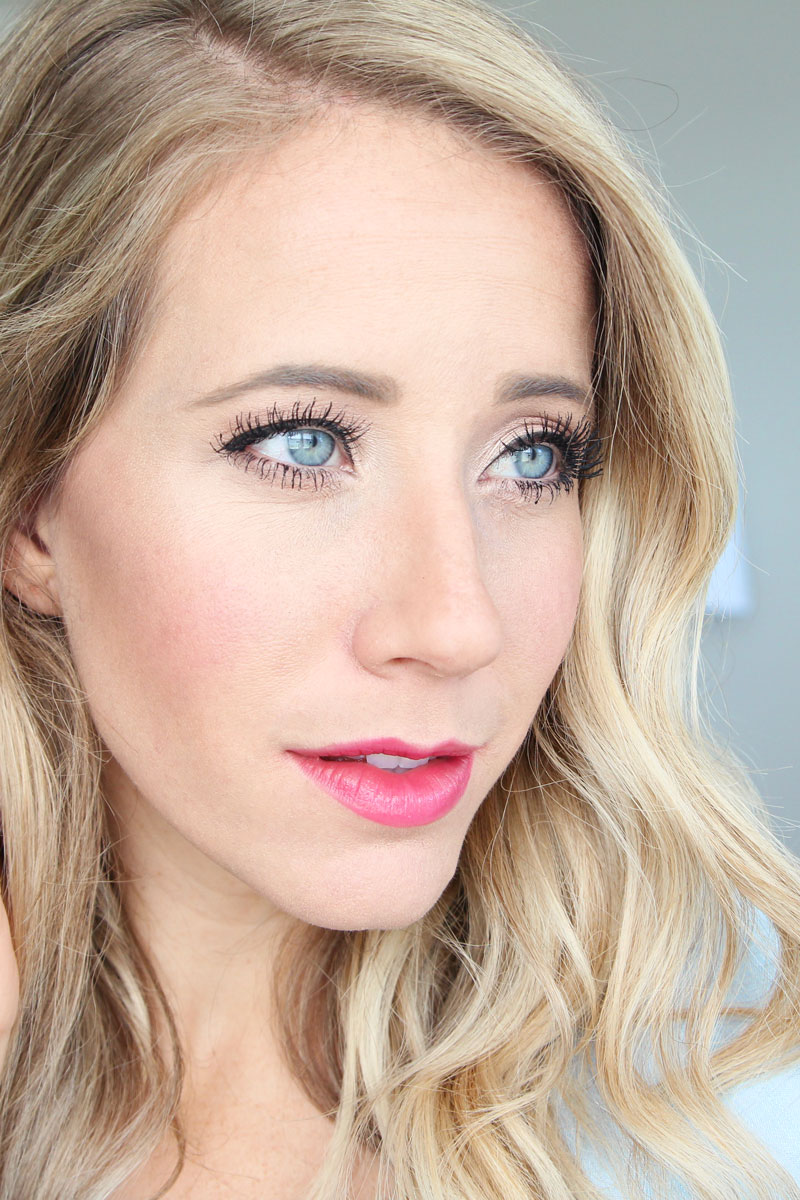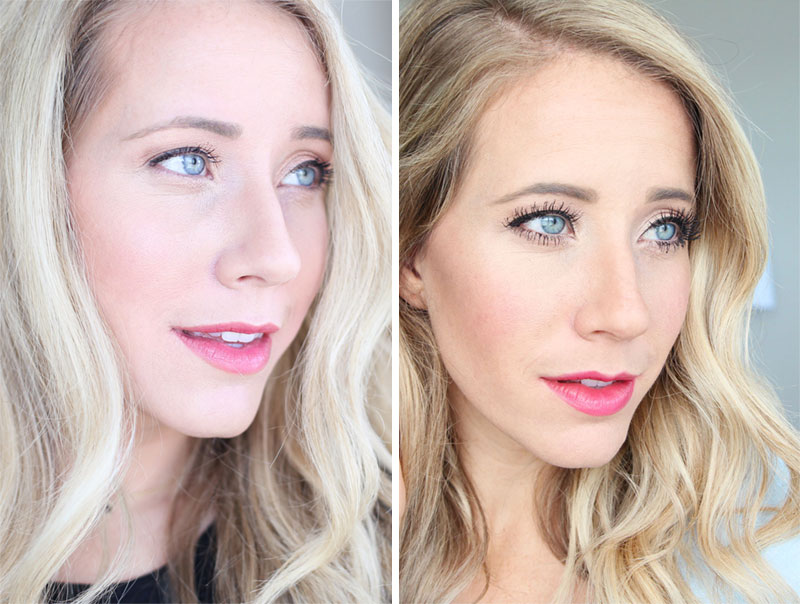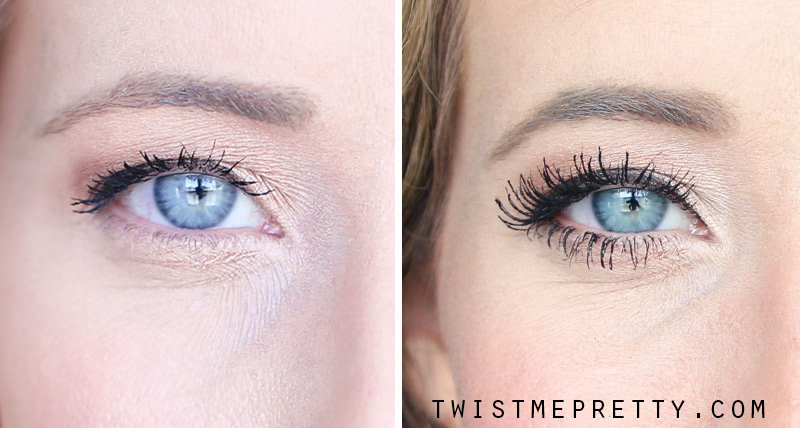 I'm suuuper pale in the before photos because it was the beginning of February. The after photos were taken in June, 16 weeks later. I filmed this video months ago and finally went to edit it to find the footage had accidentally been deleted. Or misplaced and I'll find it in some random folder months from now! So I quickly put this together this weekend and hope that it answers some of your questions! For more details find the FAQ below the video!
Frequently Asked Questions:
What is Latisse? Latisse is the first and only FDA-approved prescription treatment for those with inadequate or not enough eyelashes – cause it's apparently a thing ha! It helps them to grow longer, fuller and darker.
How do I buy Latisse? Unfortunately you need a prescription so you can't buy it online – kind of annoying. So call your dermatologist or family doctor, make sure they prescribe Latisse (because some don't) and then schedule an appointment or just ask your doctor about it at your next checkup.
How much does it cost? I spent $120 on 1 bottle and I've gone through 2 bottles in 8 months. After I checked the dates and purchases it ended up being 4 months per bottle and not 3 like I stated in my video. That ends up being $30 a month so it's even cheaper than the "cheap" over the counter stuff you can get on Amazon, which we'll talk about in a second.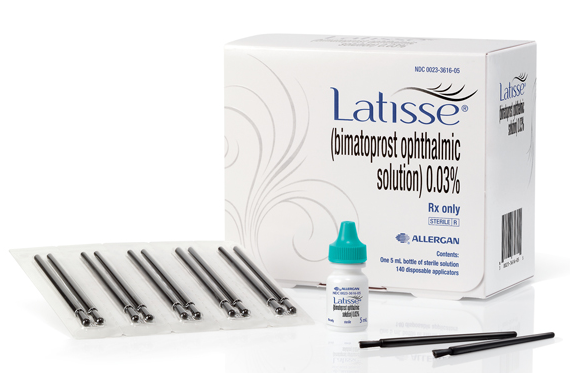 How do you make it last longer? Disclaimer: the way I use it is not how it's intended or prescribed so I'm kind of going into some grey area here… take it or leave it! If you're uncomfortable with breaking the rules, then don't. I'm just sharing what's worked for me and how I've personally been using the product and I'm aware of all the risks. Make sure to do your homework! I bought a tiny craft brush from Michaels and replaced the huge brushes that come with the box of Latisse. You're supposed to use one drop of product and one brush per eye — it's just more sanitary that way. After you use it you're supposed to throw it away and start with a new brush and a new drop of latisse on the other eye, that way there's no transferring bacteria in case you have an eye infection. What I do is put one drop of product in the lid and then I use the tiny craft brush and carefully apply the product to the base of my eyelash line, just like I'm drawing on eyeliner. I use one drop for BOTH eyes and I even have some left over to put in my eyebrows. I'm taking a risk obviously but haven't had any issues! I remember the first few times I used it I was so scared and nervous! But it's honestly not a big deal and once you get the hang of it, it takes like 1 minute to do and has just become a part of my nightly routine.
Have you experienced any side effects? I just barely remembered one, my eyelash line has gotten a little bit darker since using Latisse but it's not been an issue and I even forgot about it when filming. I was really nervous that I was going to get dark spots on my eyes because that is a very rare side effect of users who have blue eyes, but because I'm using such a tiny amount of product it's just not getting inside my eye. Either way it was a risk I weighed and decided to take.
How long does it take to work? I used the product religiously for 8 weeks before seeing ANY results. I could have sworn it wasn't working because I literally saw NOTHING for 8 weeks. My friend Jenny (from Paint Yourself a Smile) kept telling me to just stick with it and sure enough, it was like I woke up one morning and BAM had all these new lashes! They kept getting longer and thicker though for 8 more weeks and reached their max length at 16. They stayed that length for a couple months and then started thinning a bit – it kind of freaked me out but I was reassured by my doctor that it's just a natural growth cycle and sure enough, 8 weeks later they'd started growing back in. During that shedding phase though they never got to as short as they were before I started Latisse, they just weren't as long and as thick as they had been, so don't freak out if you start noticing them thin a little.
Are there alternatives to Latisse? Nothing that's FDA approved but my friend Merrick has been using NeuLash, you can pick it up on Amazon for $55. She swears by it and I've seen her results and it definitely works. So if you're looking for something possibly a little less risky, easier and cheaper to find, I'd give NeuLash a try. I just bought some but I'm so happy with my results from Latisse that I'm hesitant to switch over because I'm not sure if the results will be as good or last as long or even work at all for me. So I'm just sitting on it! But if you're anxious to get started on something I'd absolutely try NeuLash.

Let me know if you have any questions in the comments below, I'd be happy to answer them! It's seriously been amazing having longer lashes. I feel like I can get away with MUCH less makeup and everything just looks so much better. I've pretty much been wearing foundation, filling in my brows, throwing on some lipgloss and using mascara. That's it. It's been super convenient and I secretly love it when people ask if I'm wearing extensions! I realize it's a little bit of a commitment though, so if you're wanting to try something and just don't have $120 right now or the time to get a prescription, at least start NeuLash, I'm confident you'll see at some results with the over the counter stuff.
Have any of you guys tried Latisse?! Would love to hear your story!