How to Soft French Braid
What's some of your go-to hairstyles for chilly weather? One of mine is a soft french braid. It's cozy yet noticeable which goes along perfectly with all the sweaters I'll be wearing this season. I love this hairstyle because it's a step up from a low ponytail, and still only takes about a minute to do. Here's my tutorial on how to soft french braid!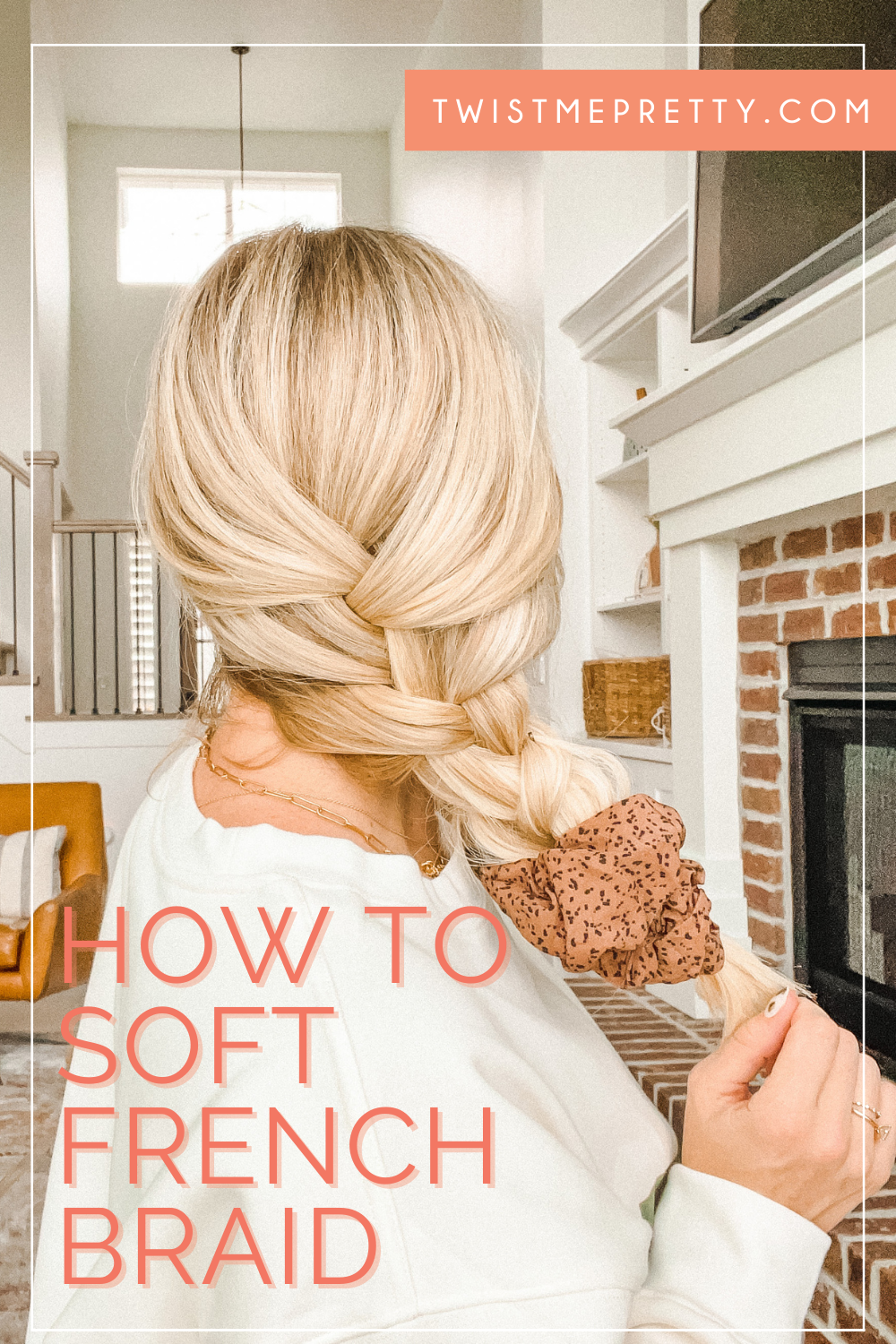 I put together a short video tutorial on how to soft french braid, so you can watch it here! I'll also walk you through the steps in this post. Don't worry, it's super simple, especially if you already know how to french braid. If you don't, this hairstyle is still super doable! You can check out this post here to give you a quick and easy tutorial for french braiding. After a few practices, it will become second nature. Promise!
5 Steps: How to Soft French Braid
Step 1: Grab a scrunchie.
I like to use a scrunchie for this hairstyle because it adds to the look of it being a soft french braid. Make sure you have your scrunchie (or whatever hair tie you decide to use) close by before you start braiding. This is so you can put it in right away rather than searching for a scrunchie while holding the hairstyle together with your fingers and running the risk of having to fix it or start over!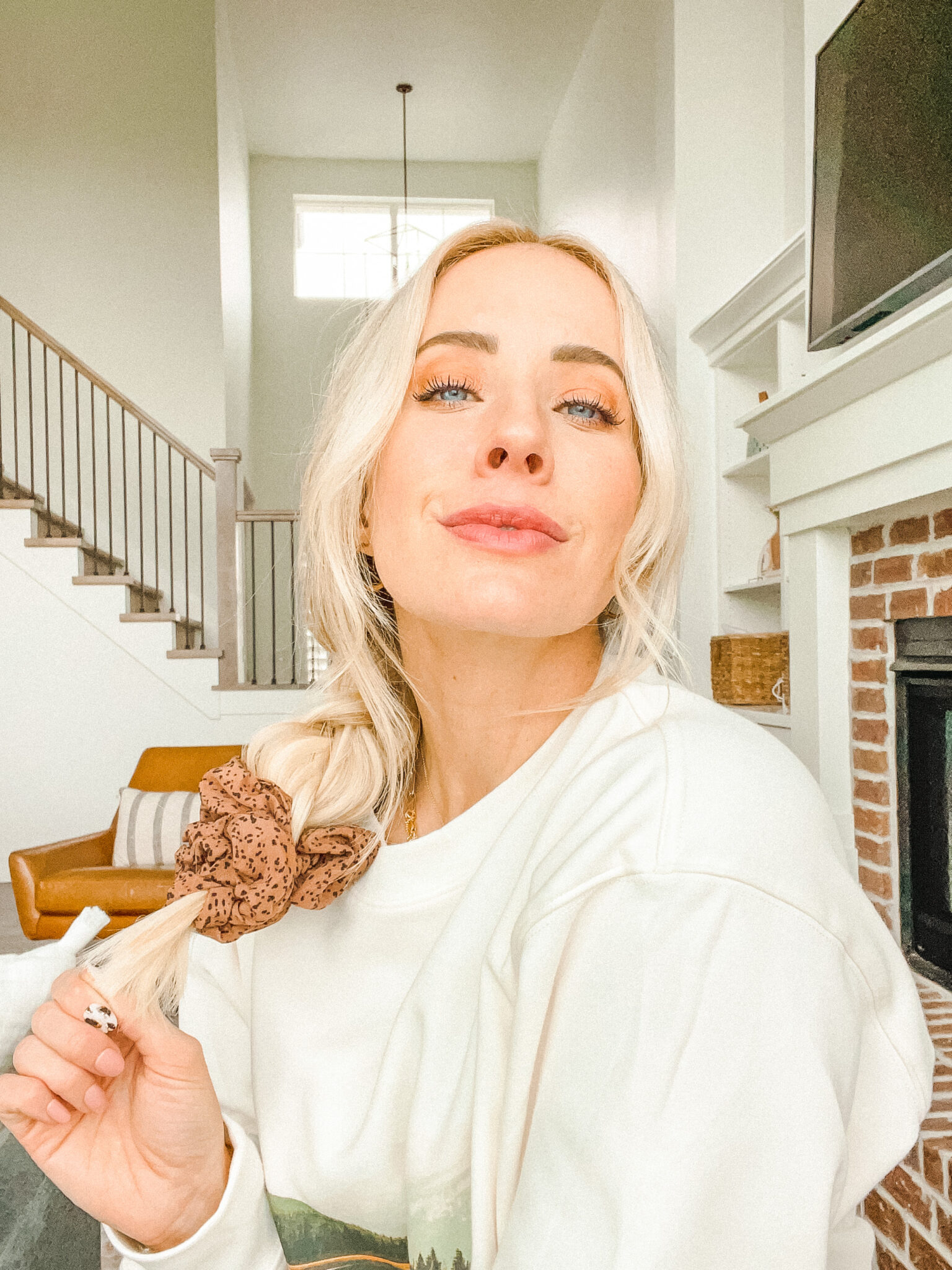 Step 2: Pull back the top section of your hair.
To start, pull the top section of your hair back as if you were going to put it in a top half up-do. I like to start the braid pretty close to the middle of the back of my head, or maybe even a little bit higher. Be careful of starting too high because that will disrupt your natural part which is what we don't want for a soft french braid look.
Step 3: Separate into three strands and braid.
Separate that top section of our hair into three strands. Start to braid your hair, adding sections to your strands as you move down. Keep braiding until you have braided all of your hair. Even though this is a soft french braid, don't be afraid to keep your braid a little tight to ensure all the pieces stay tucked in. (You will soften it up at the end.)
Step 4: Finish off the soft french braid with your scrunchie.
Once all of your hair is in the french braid, tie it together with your scrunchie. Again, a scrunchie is what I used, but use what you feel is best for your hair. If you don't want to worry about the scrunchie falling out in the middle of the day, maybe a hair tie or even a hair rubber band will be better.
Step 5: Pull out some of the loops to loosen up the hairstyle.
To finish, loosen most of the loops of the french braid. This is when you can also pull out any front pieces or fringe to make the hairstyle look more natural. If desired, you can give your hairstyle a quick spritz of hairspray to help it stay in place. And done! Do you love your hairstyle?!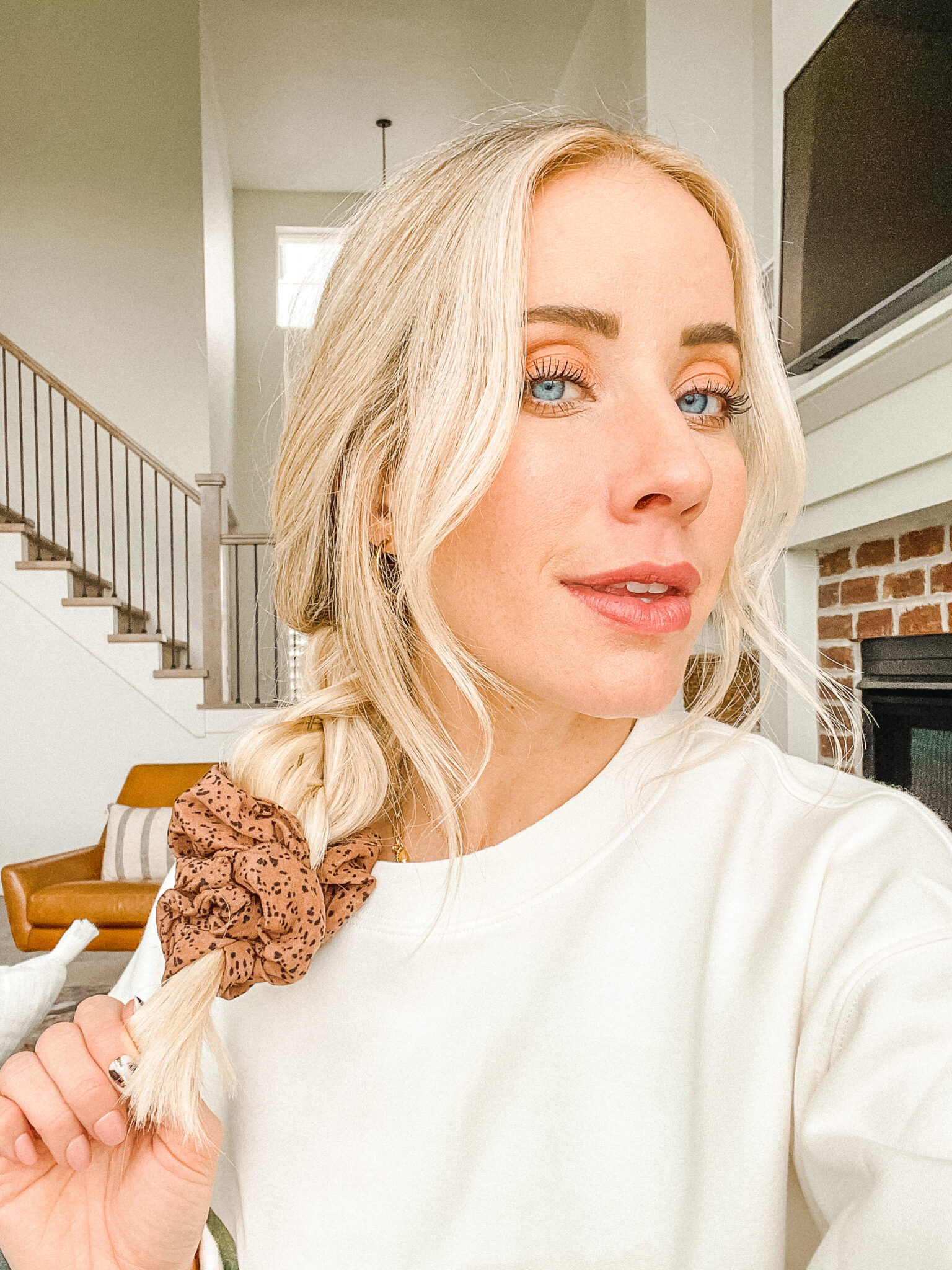 I hope you loved this quick and easy hair tutorial on how to soft french braid! A french braid is such a classic hairstyle and I don't think it'll ever go out of style. There are just so many ways to style your hair with a braid! I hope you have fun using this hairstyle throughout this sweater weather season! Follow me on Instagram @twistmepretty for more hair tutorials and more!