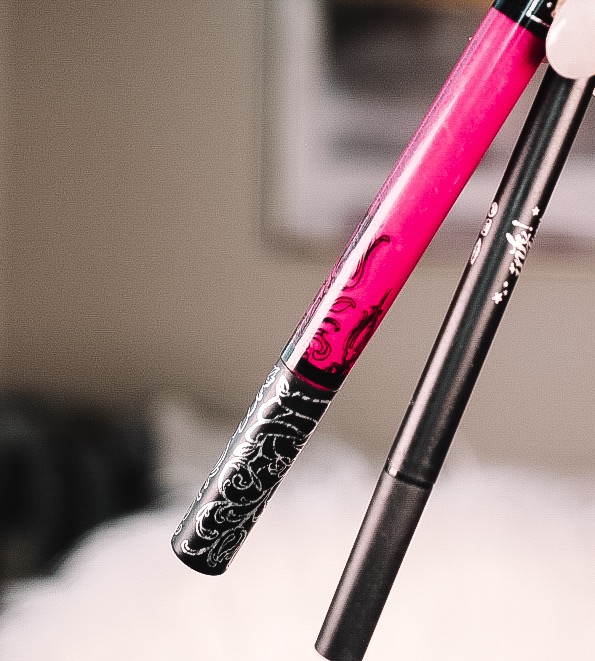 I'm excited to chat about one of my favorite liquid eyeliners today, plus a liquid lipstick from the same line!! The Kat Von D Tattoo Ink Liner has been a staple in my makeup bag for a long time, but this time I thought I should try some of her lip stuff also!
Kat Von D Tattoo Ink Liquid Eyeliner + Liquid Lipstick Review
Can you wear Kat Von D Eyeliner with eyelash extensions?
I'm a fan of eyelash extensions, and I will say that I don't usually use an eyeliner when I have them on, but if for some reason I do, this is the one I reach for! Because it's a water-based liquid and doesn't mess up my lashes, (as opposed to a gel or oil-based kind,) I feel better about it, but I still do my best to keep it up a little bit away from my direct lash line!😊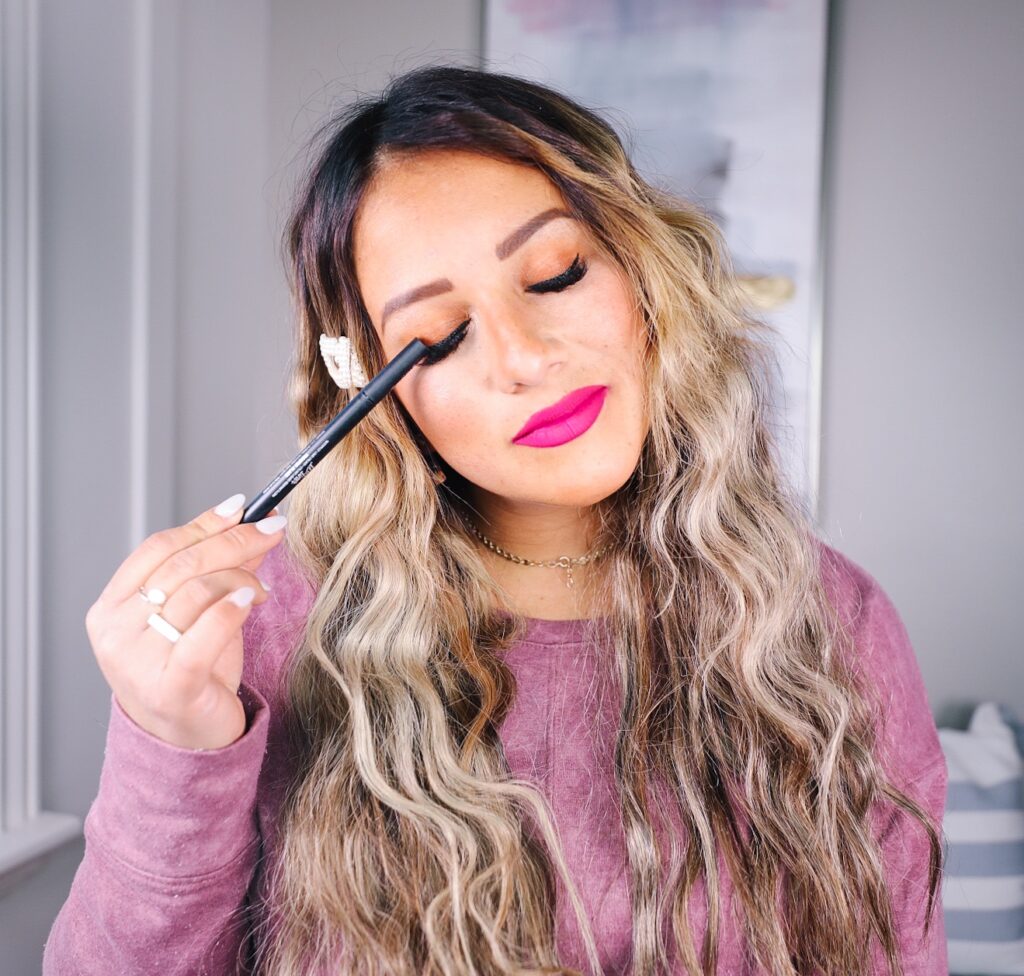 Some notes on using this (which can also be found in this video) would be that the flow can come out pretty quickly if you push too hard! So all you really need is a small tap or drag on the lid, and it goes on smoothly! I also like that you have a good amount of control, which makes doing a winged-liner more simple. I do sometimes wish it was a little bit more matte, since it has a little bit of shine to it, but it's not a deal-breaker! The price point is a little bit higher than I liiiike to pay for an eyeliner, but it lasts me a LONG time, especially because I'm not using it every day.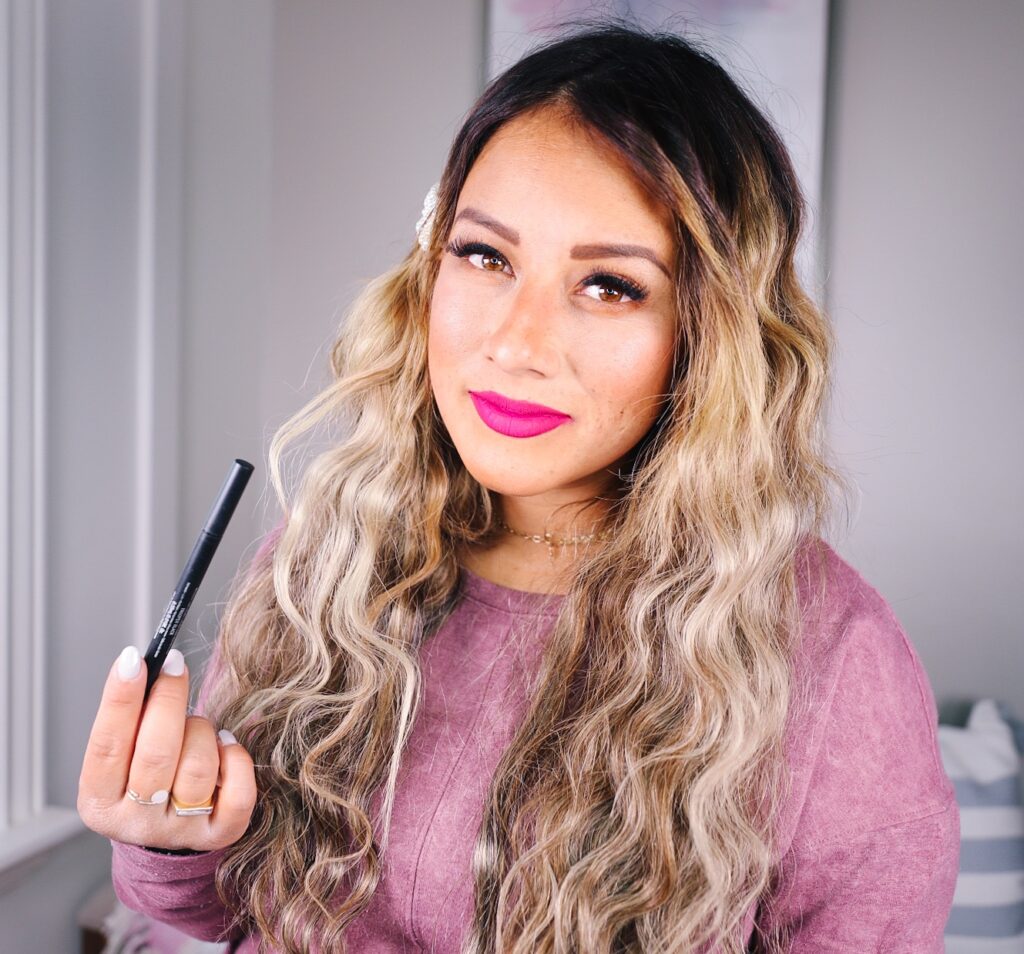 Another thing I love about it, is that the tip is felt, which keeps a cleaner line for me than a brush tip! I believe it comes in other colors, which I need to try, but this super black color gives such a great bold look! Another note: I like to keep it away from my bottom lash line, because for ME, it's just way too harsh of a look with the liquid! I feel like it's a great addition to the top, though!😊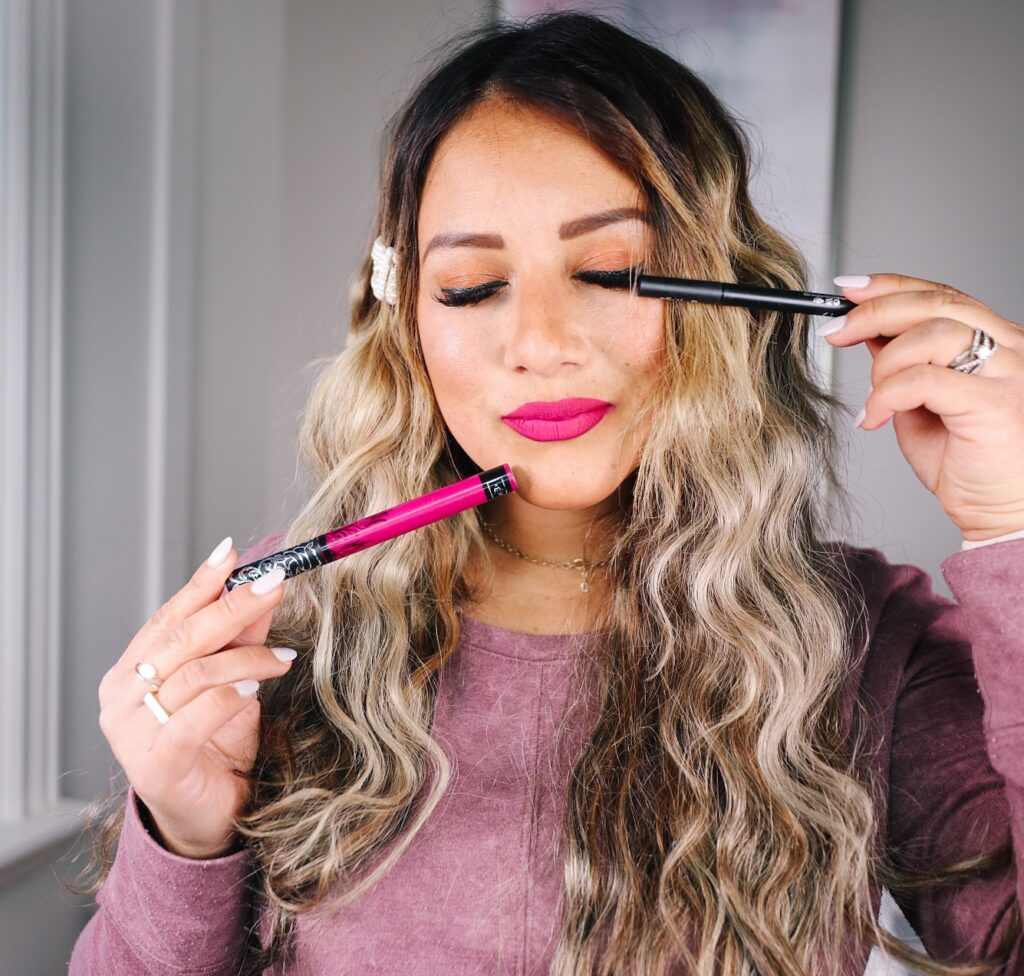 Kat Von D Liquid Lipstick
As for the lips! I have talked so much about my love of long lasting lipsticks, and this did pretty well! It doesn't flake off as badly as some liquid lipsticks, and as it faded it was more of an even fade as opposed to fading in the middle and leaving the lipliner look! The pigment is also intense, which is a positive thing! It's no quite as long lasting as some of the others I've talked to you guys about, but I would say overall that I would purchase it again!😊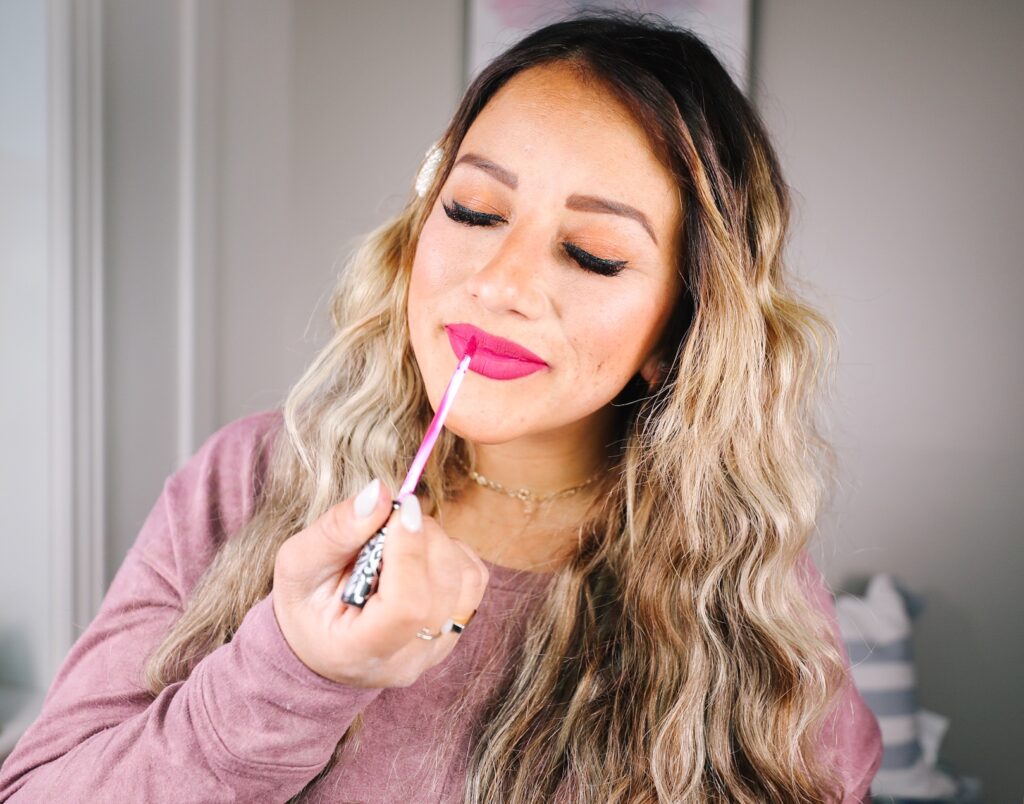 What do you guys think?! Have you tried either of these products, or do you have another favorite from Kat Von D's line that I must try?!! There's more on my list, so let me know! Or, of course let me know if there's anything from another line that you've wanted to see tried or reviewed! Thanks for having me, Abby!
XO- Sarah