Babes! Christmas is almost here and we are in full winter wonderland over here! On top of the excitement that comes from this magical time of year, I also get to have what feels like an "Early Christmas" and unveil my latest collection I have curated with Olive Ave.
Merry Christmas to us all!
This collection takes the warm tones of my fall collection and adds lots of knits in the form of sweaters and beanies, and socks… Oh my!
Cozy Fashion that is On Point!
If you are anything like me, you don't have to tell me twice to wear a cozy sweater during the winter.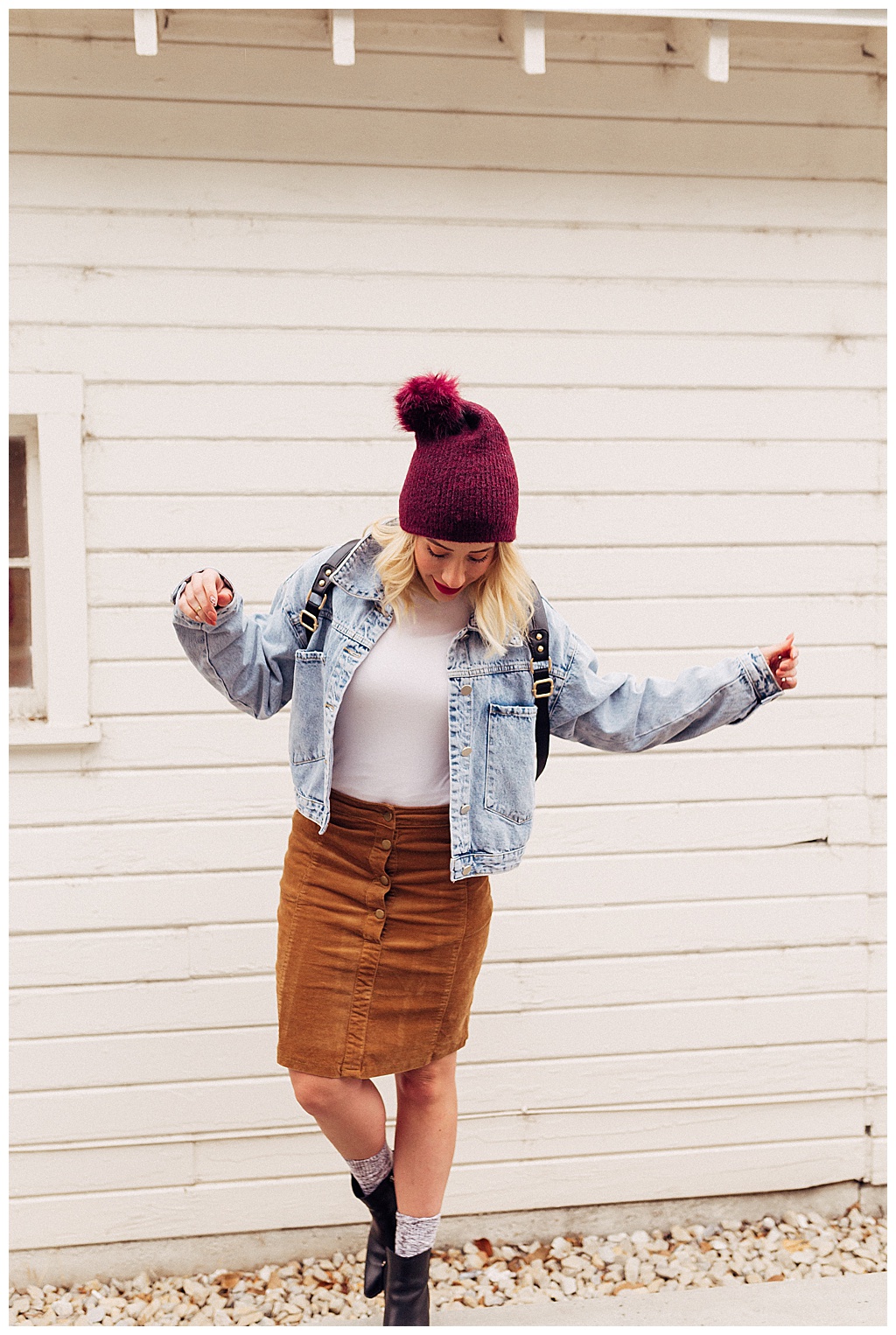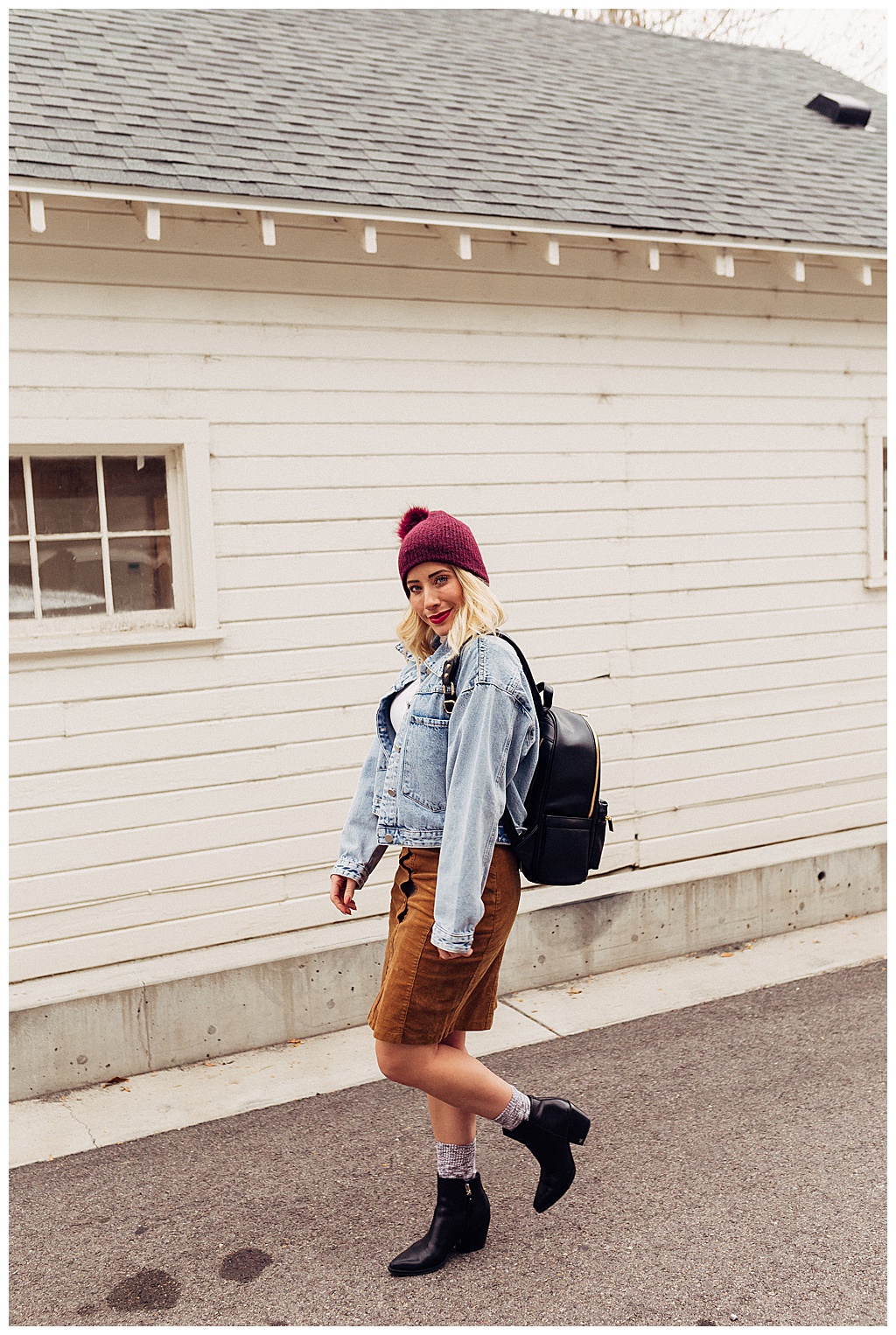 Styling for Sweater Weather
I am absolutely LOVING these chunky knits and the way they pair with the jeans, boots and other items in my first collection. If you have pieces from that collection I can't wait to share some of the different ways you can add the pieces in this collection to build on your wardrobe and inspire some new ways to wear them!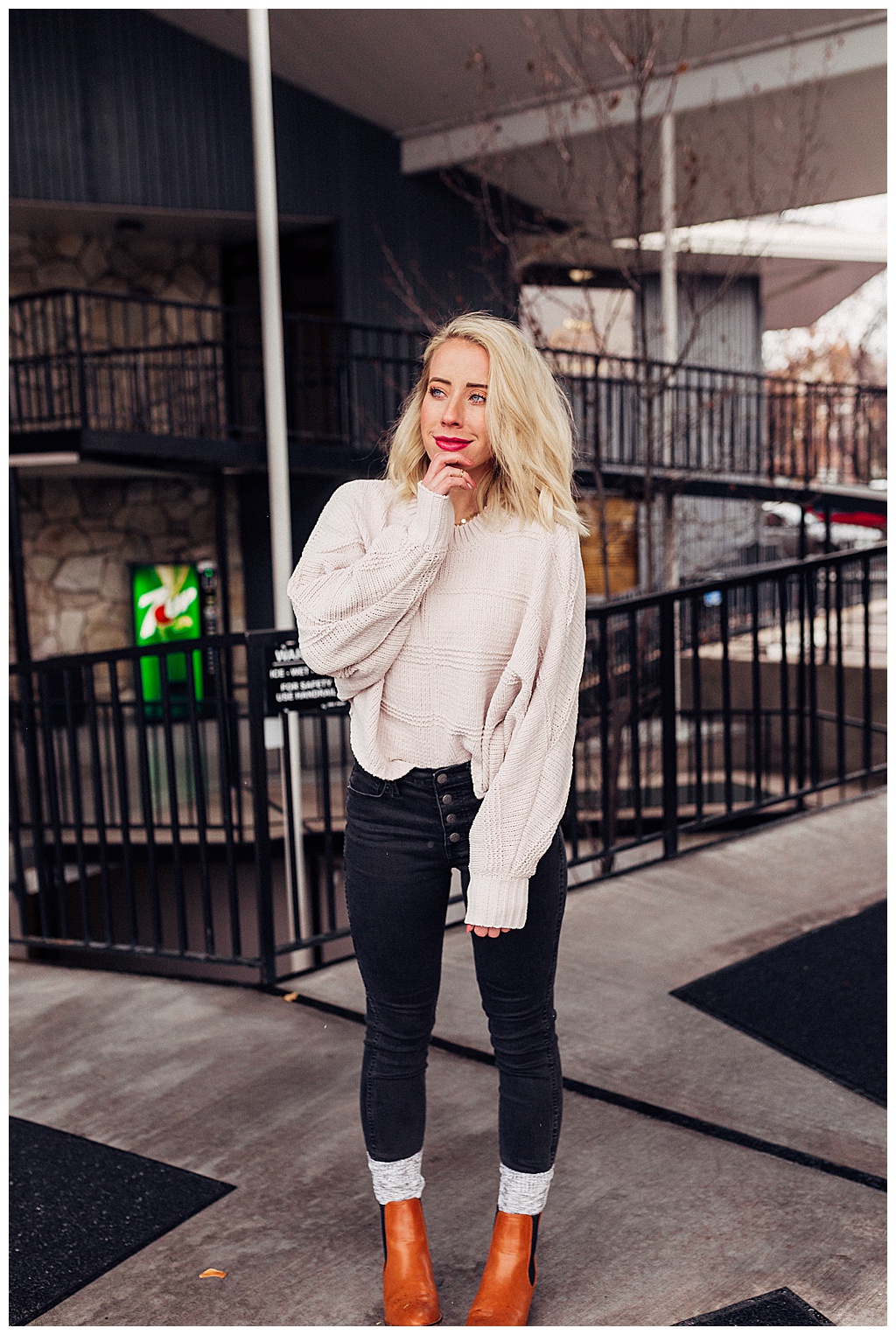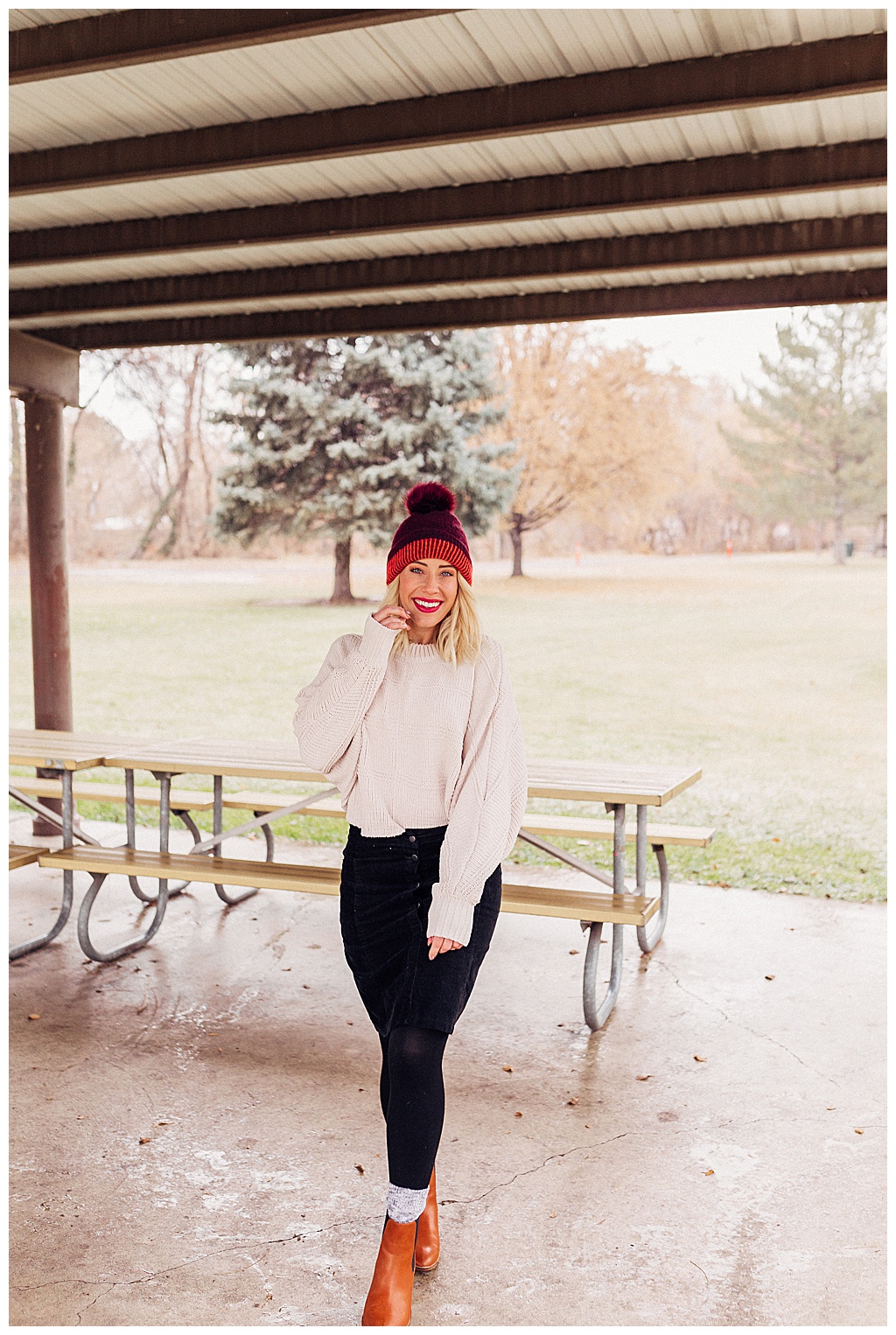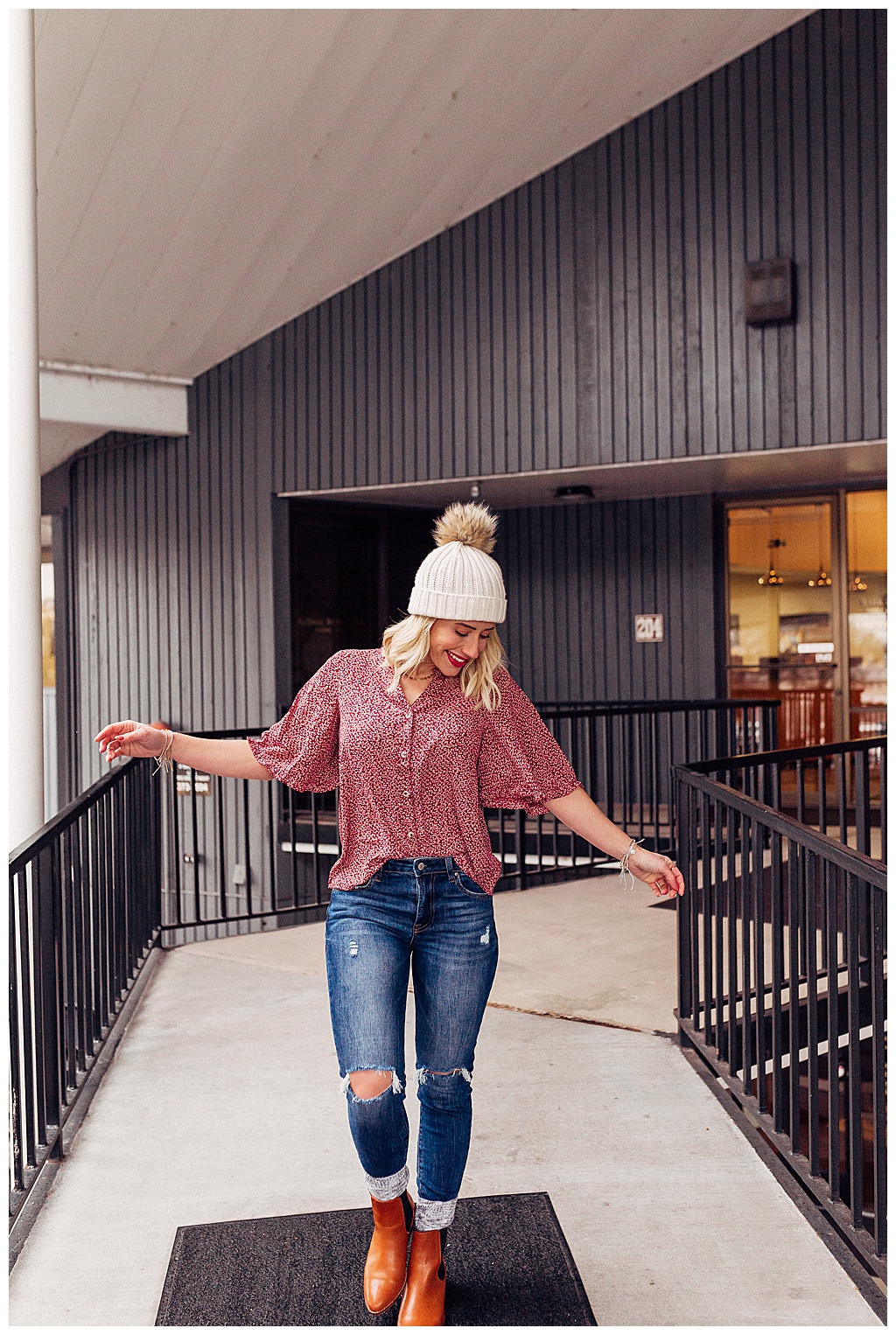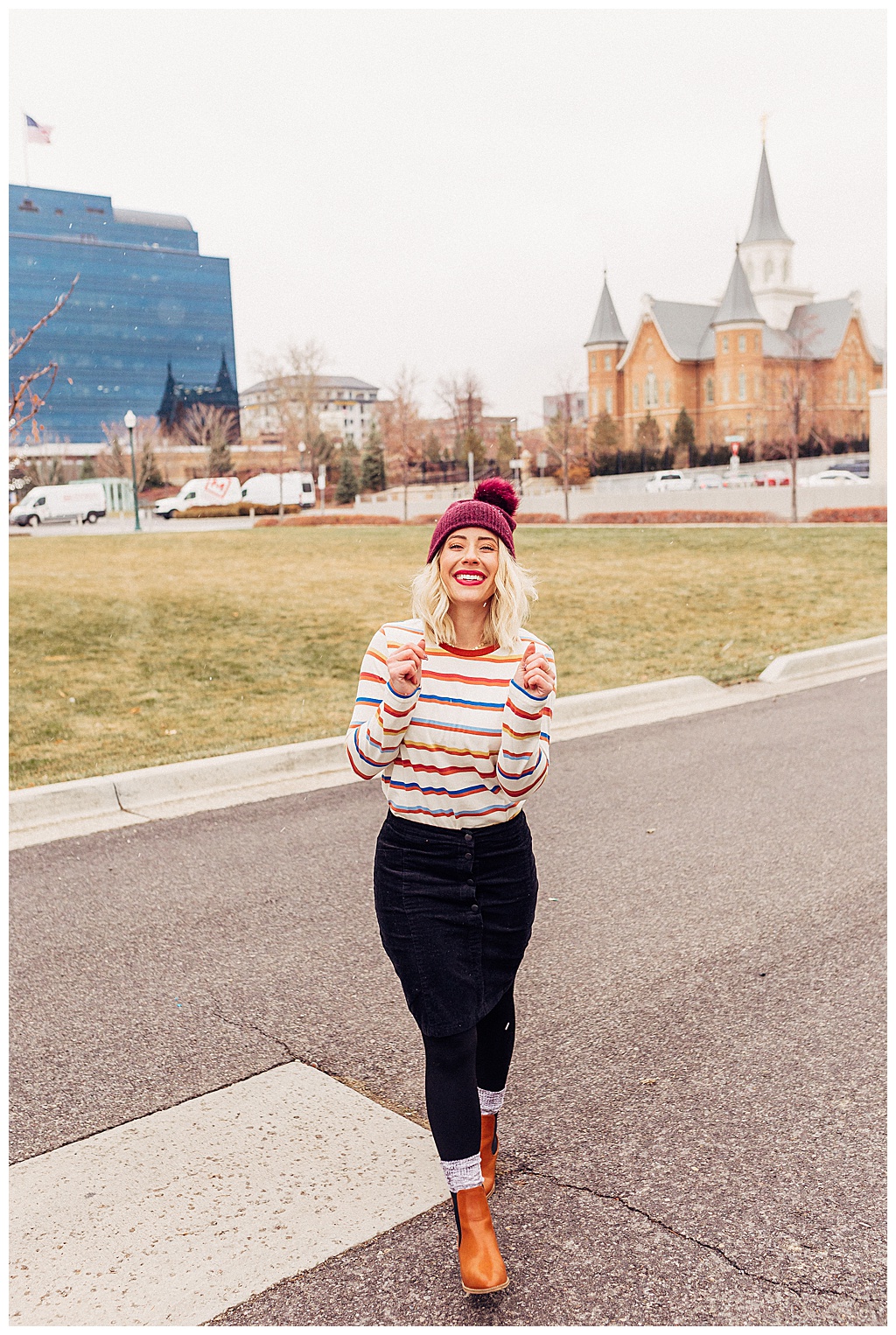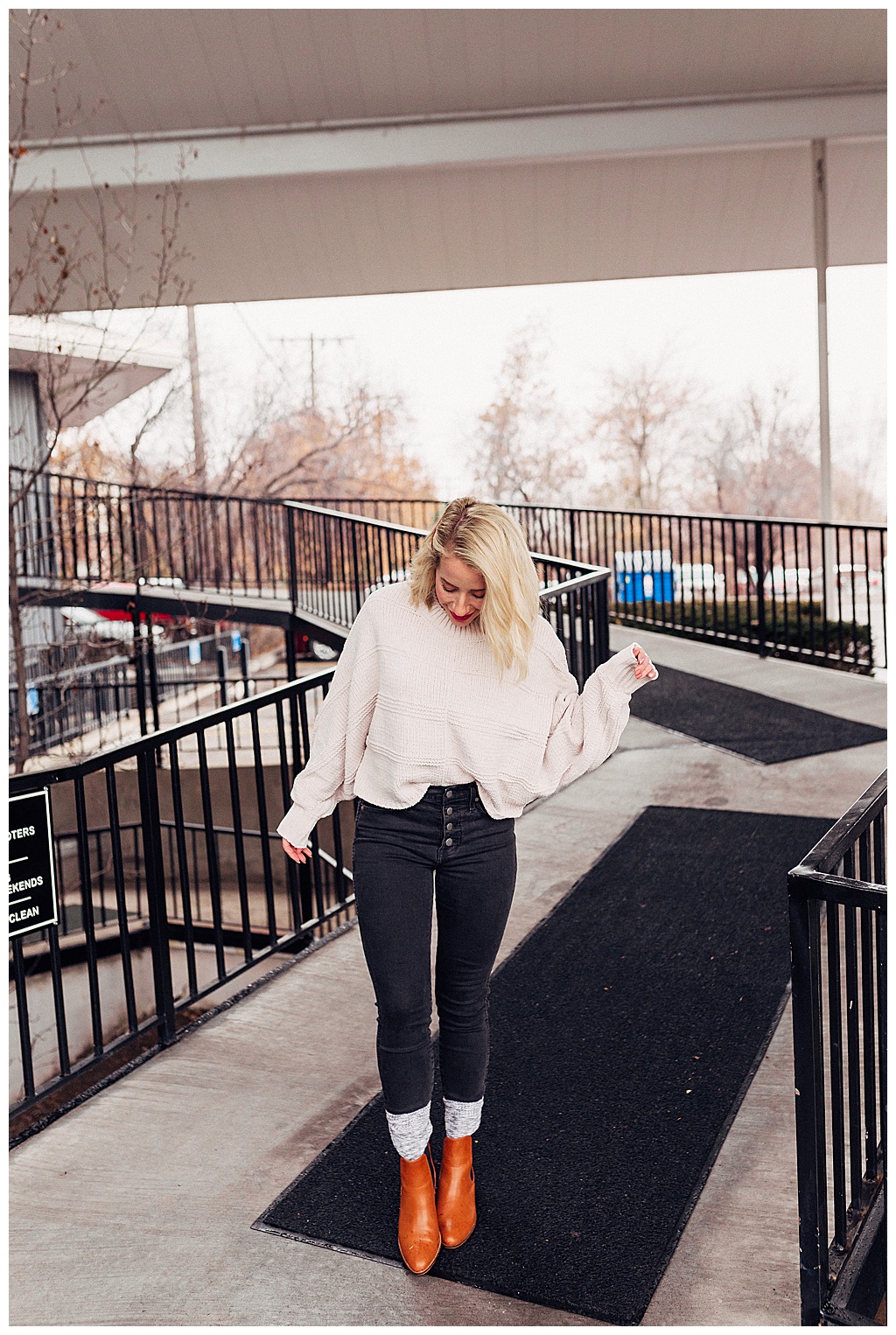 Adding a Feminine Touch to Your Winter Style
If you are someone who loves winter and sweater weather (or if you hate it, ha!) but you want to hold on to a little summer style, it's a great trend to add skirts and dresses to your winter wardrobe styling! Adding an unexpected feminine touch to your winter layers is a fun and whimsical way to hold on to summer.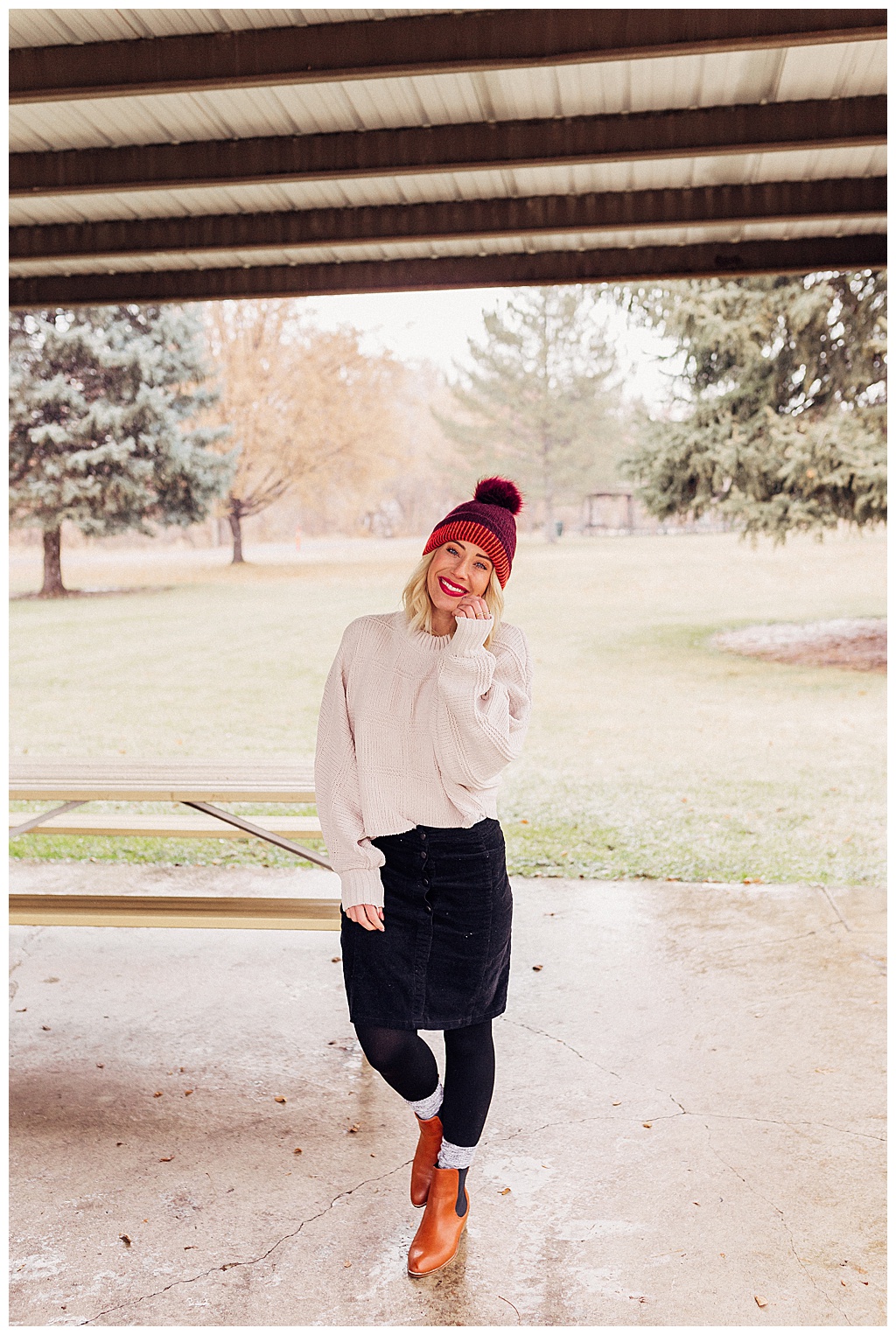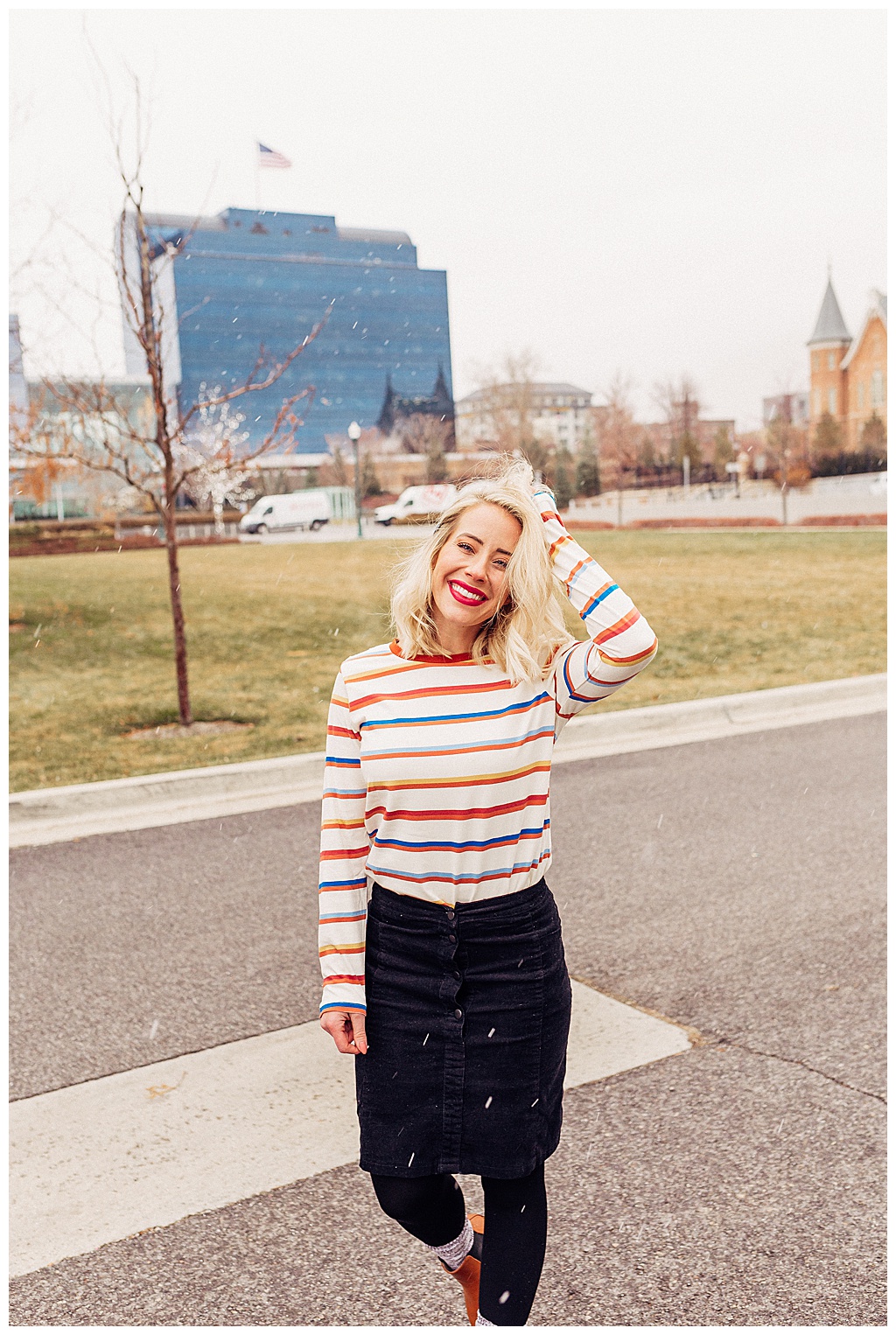 ♦ Stripe Long Sleeve Shirt ♦ Black Skirt ♦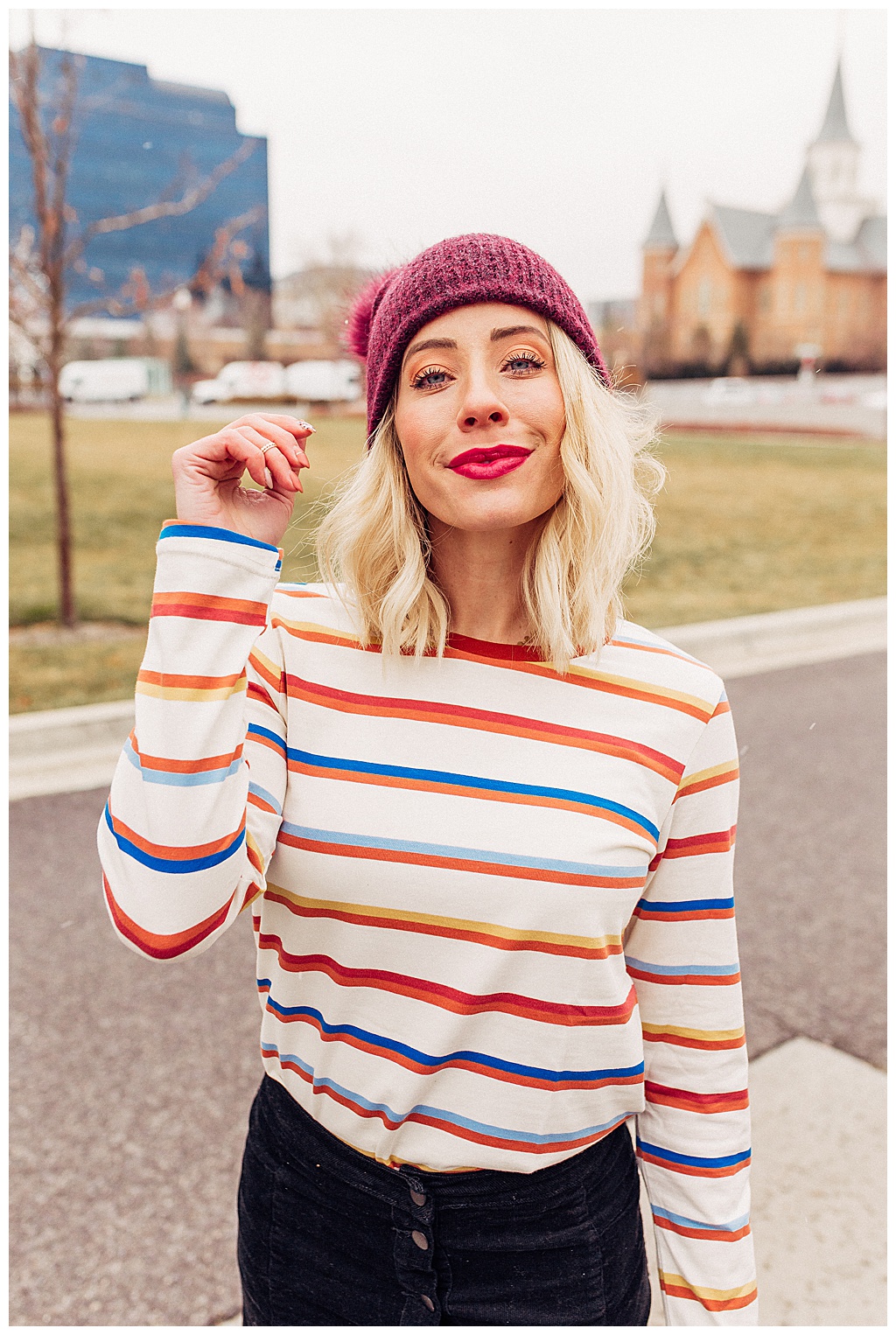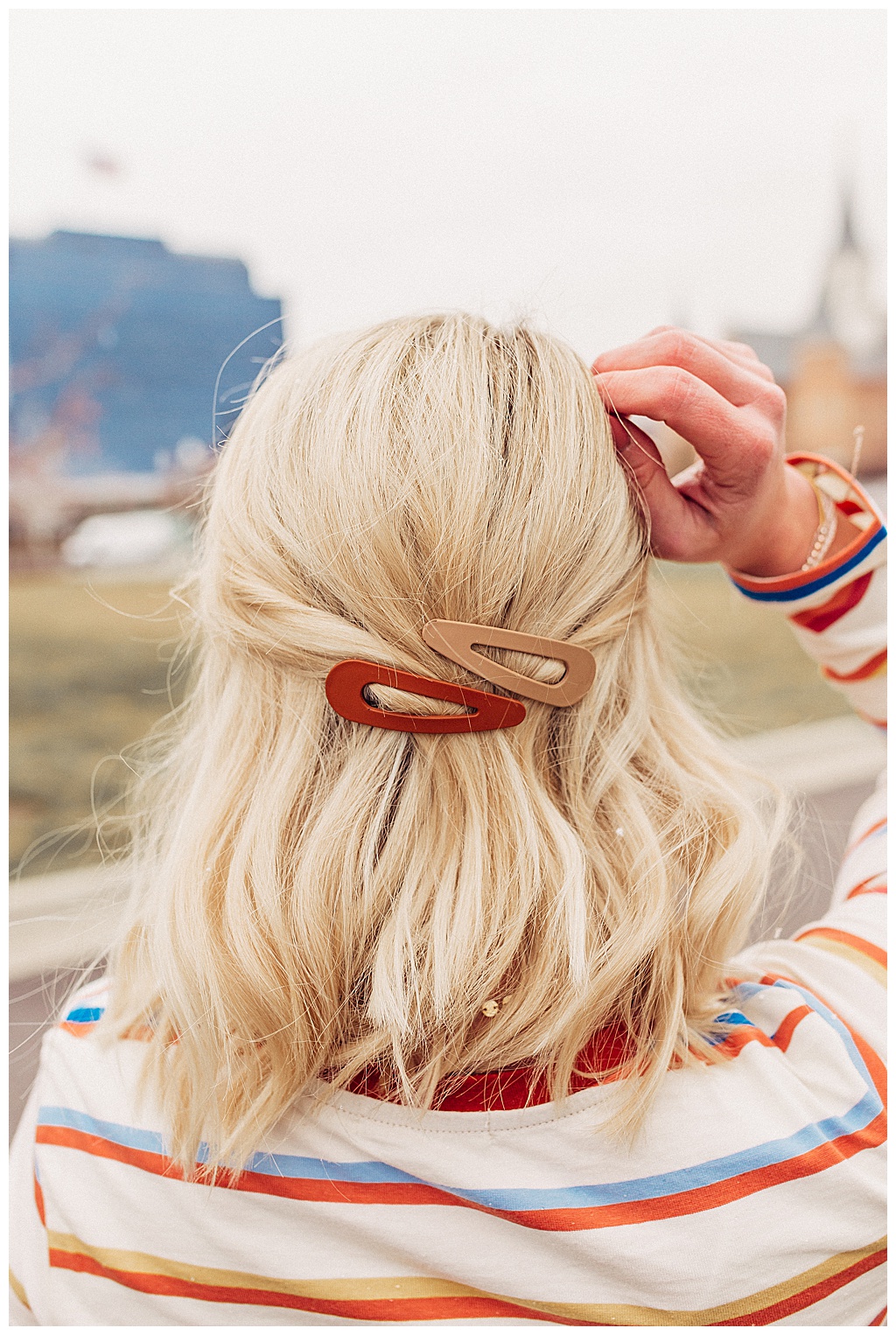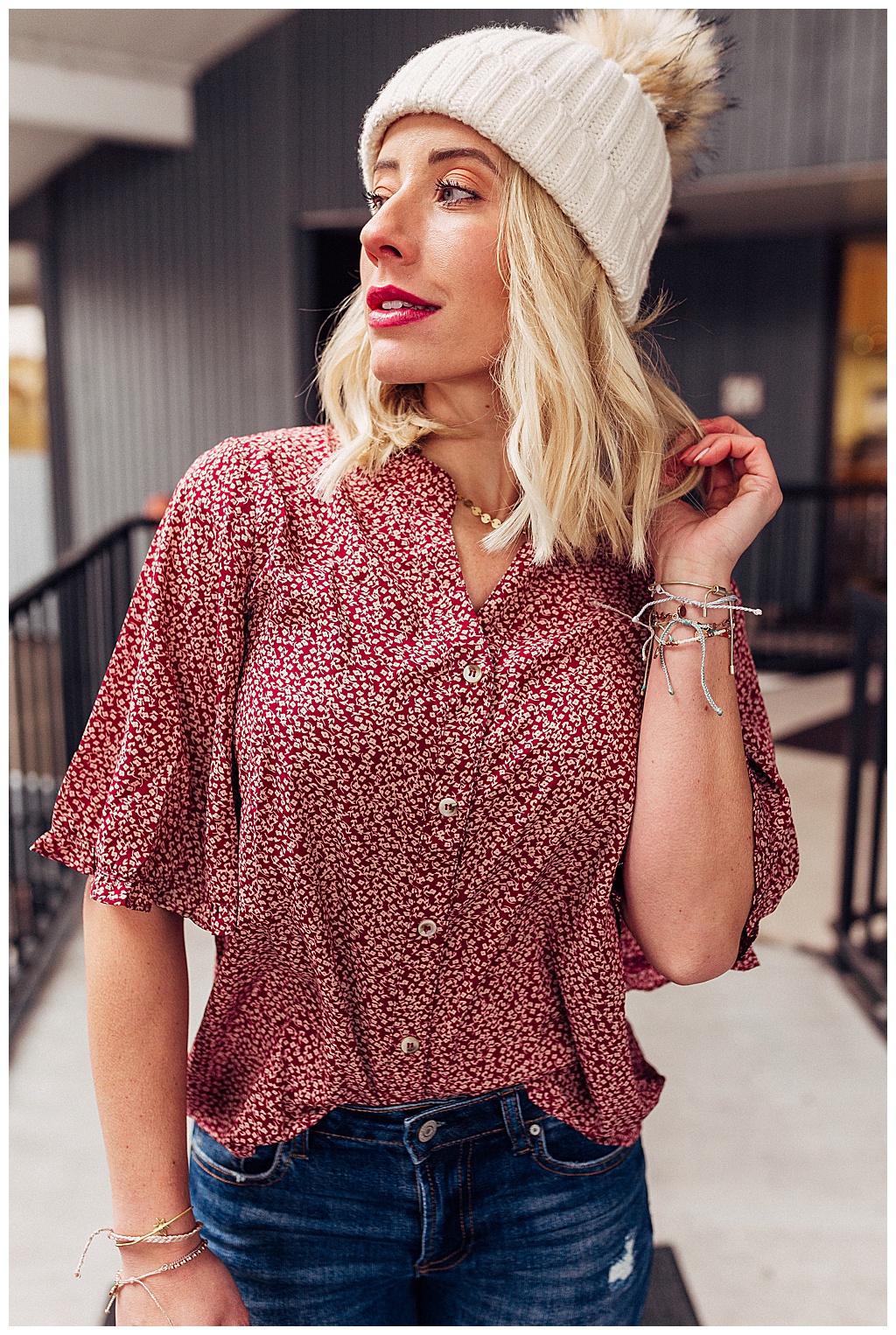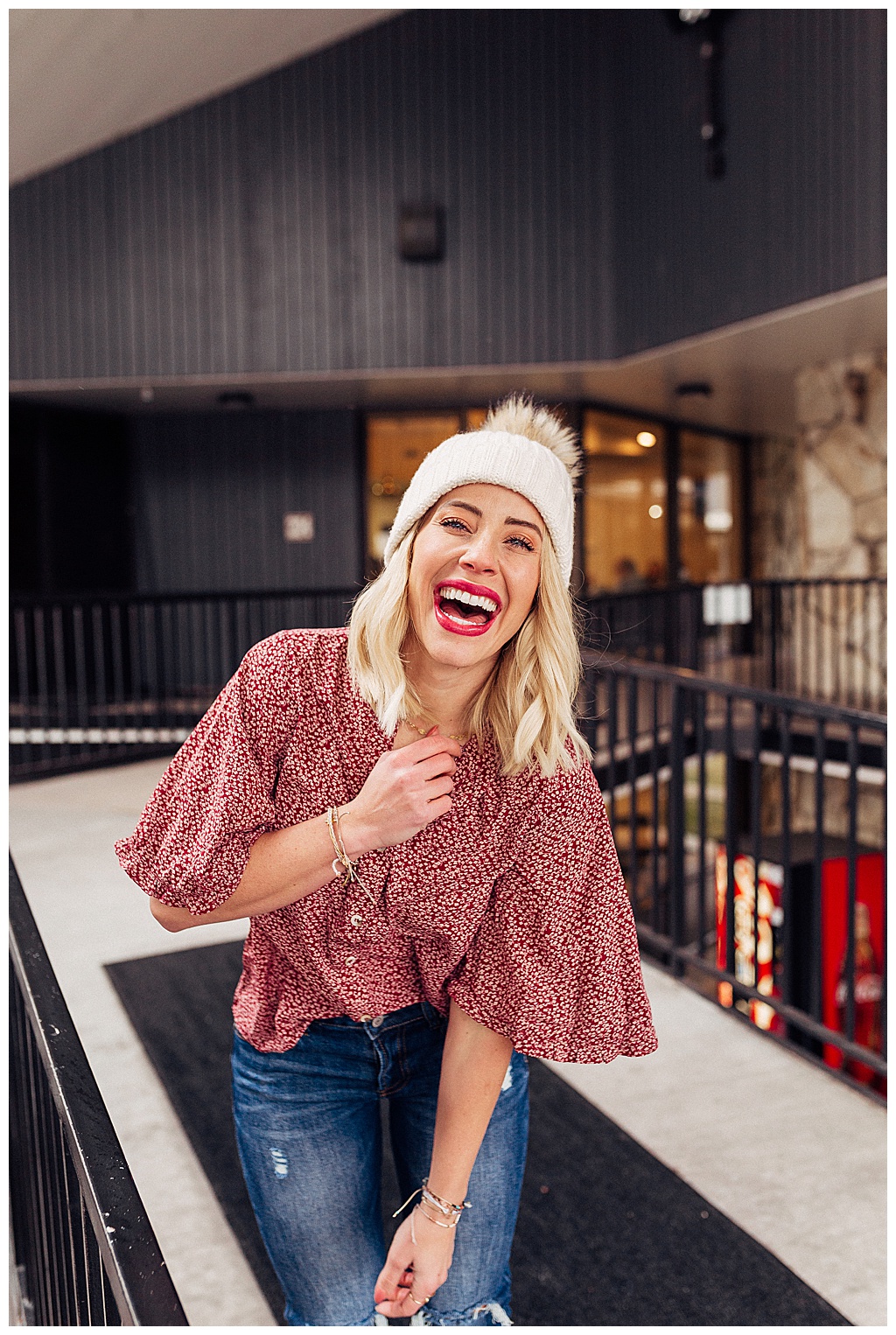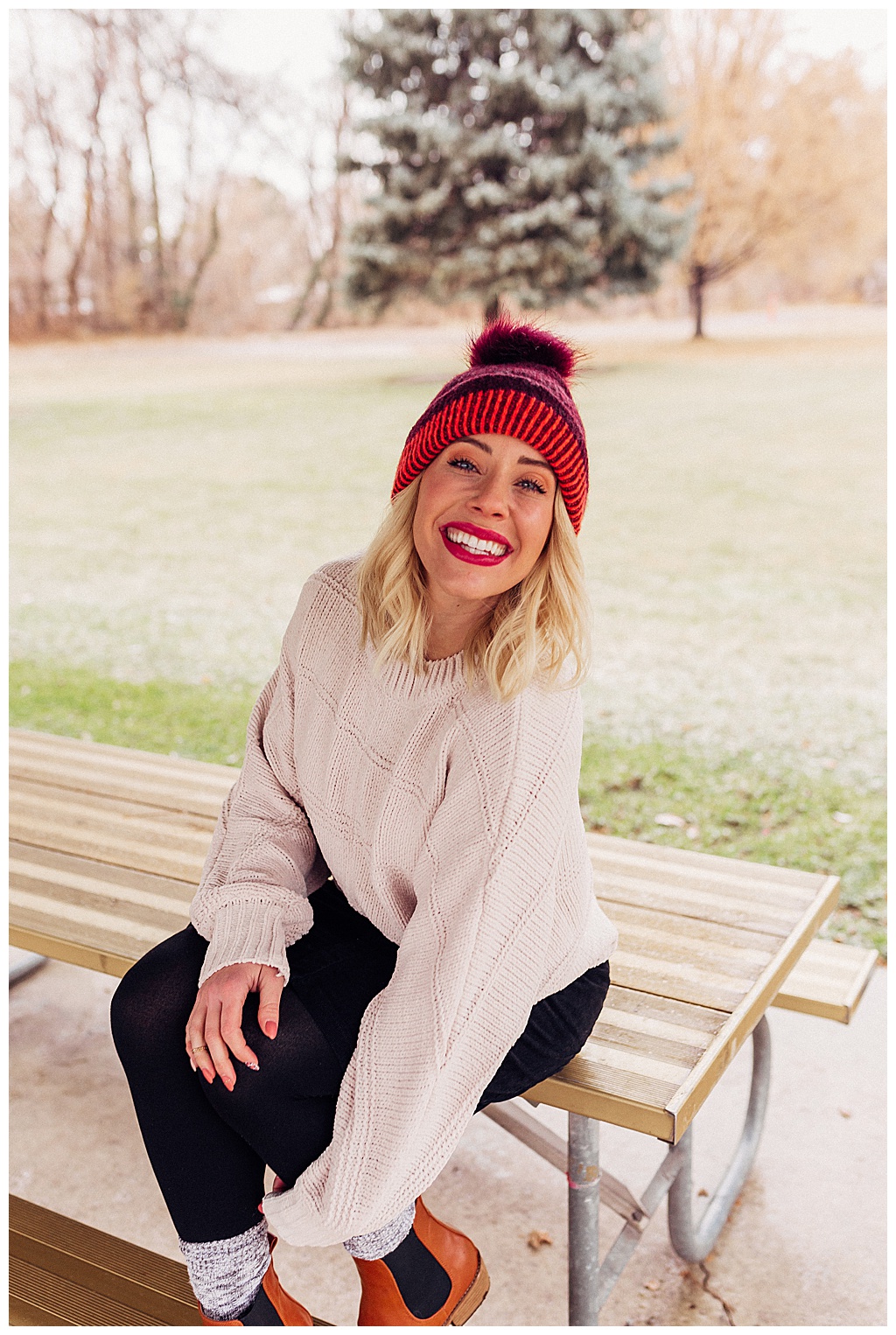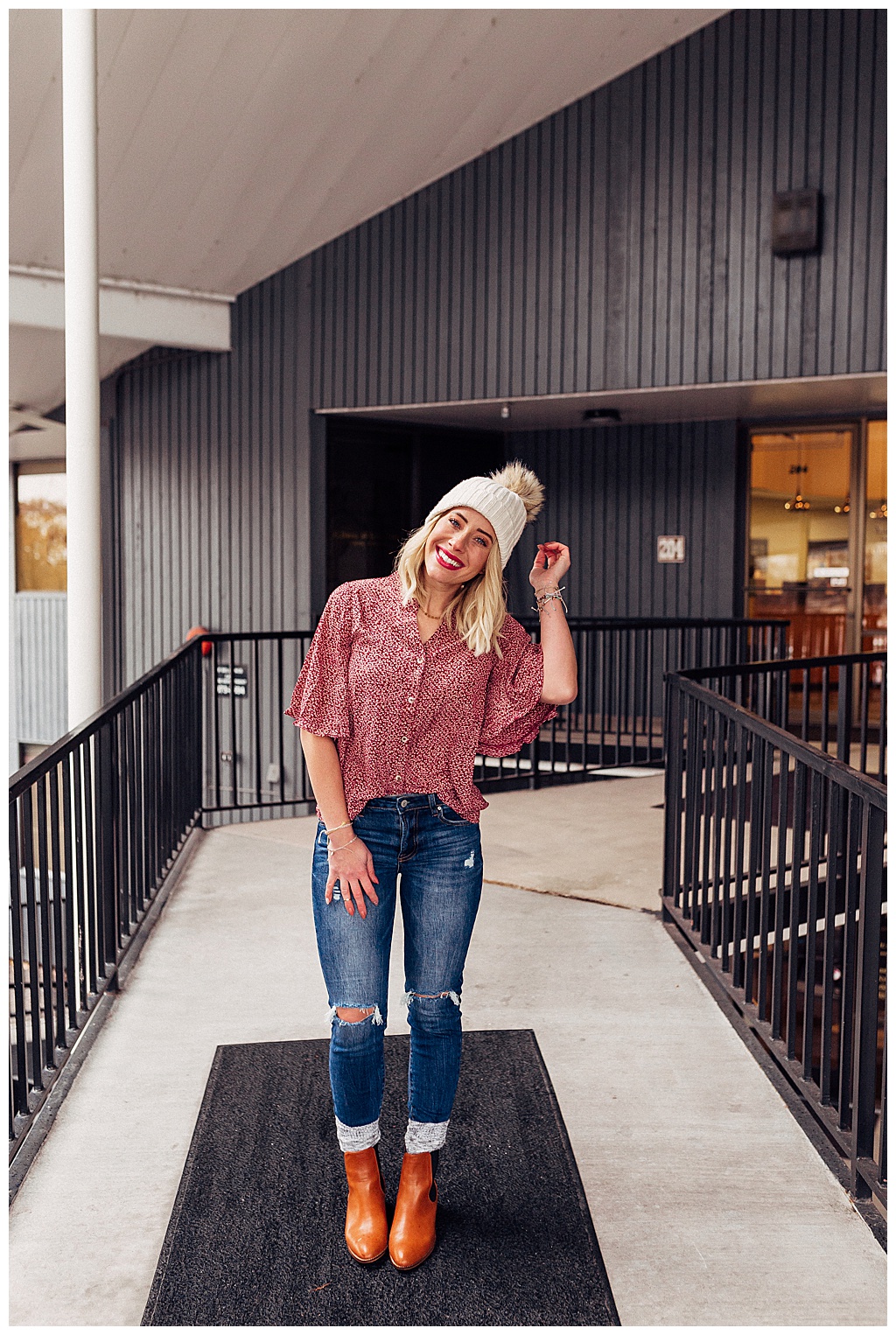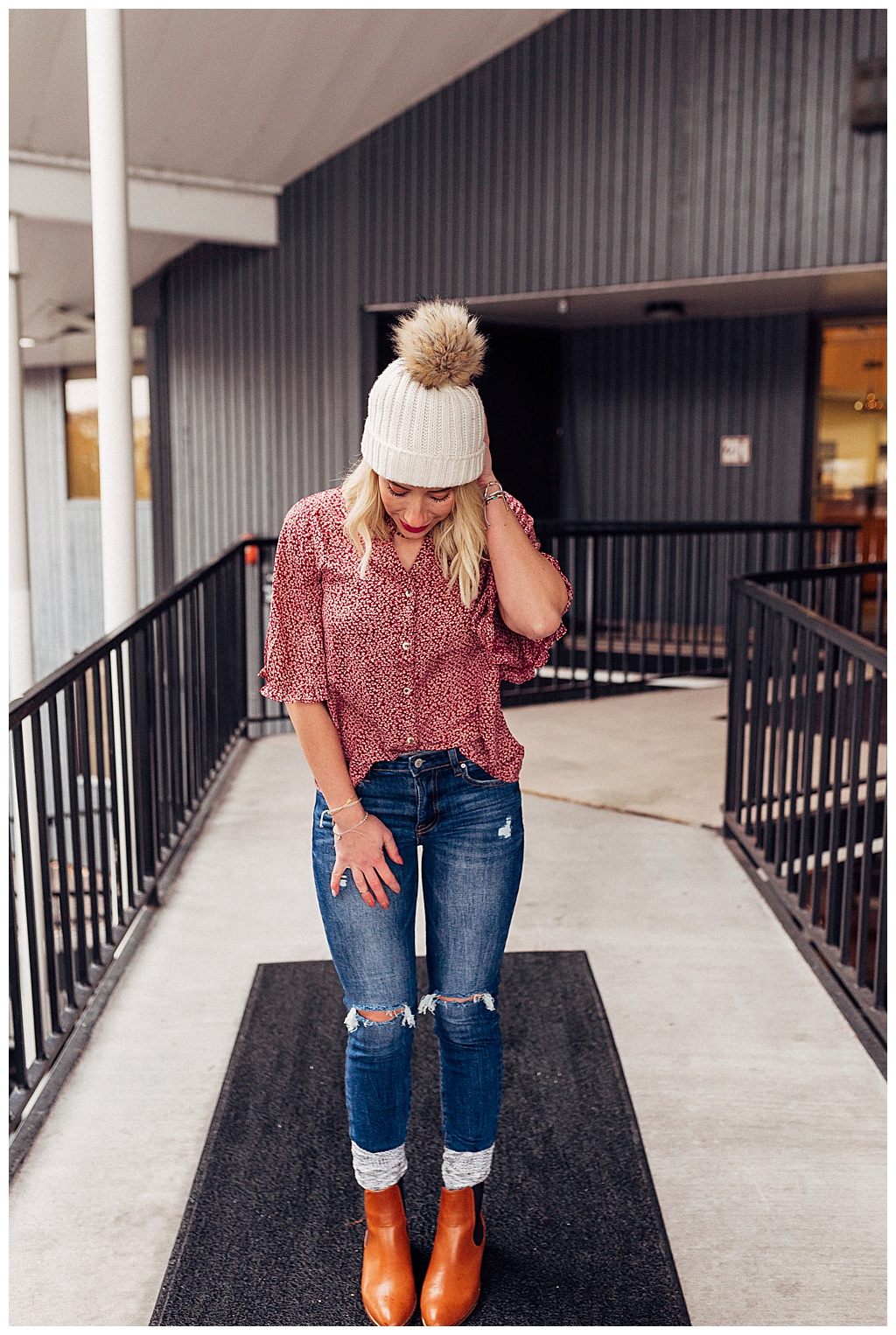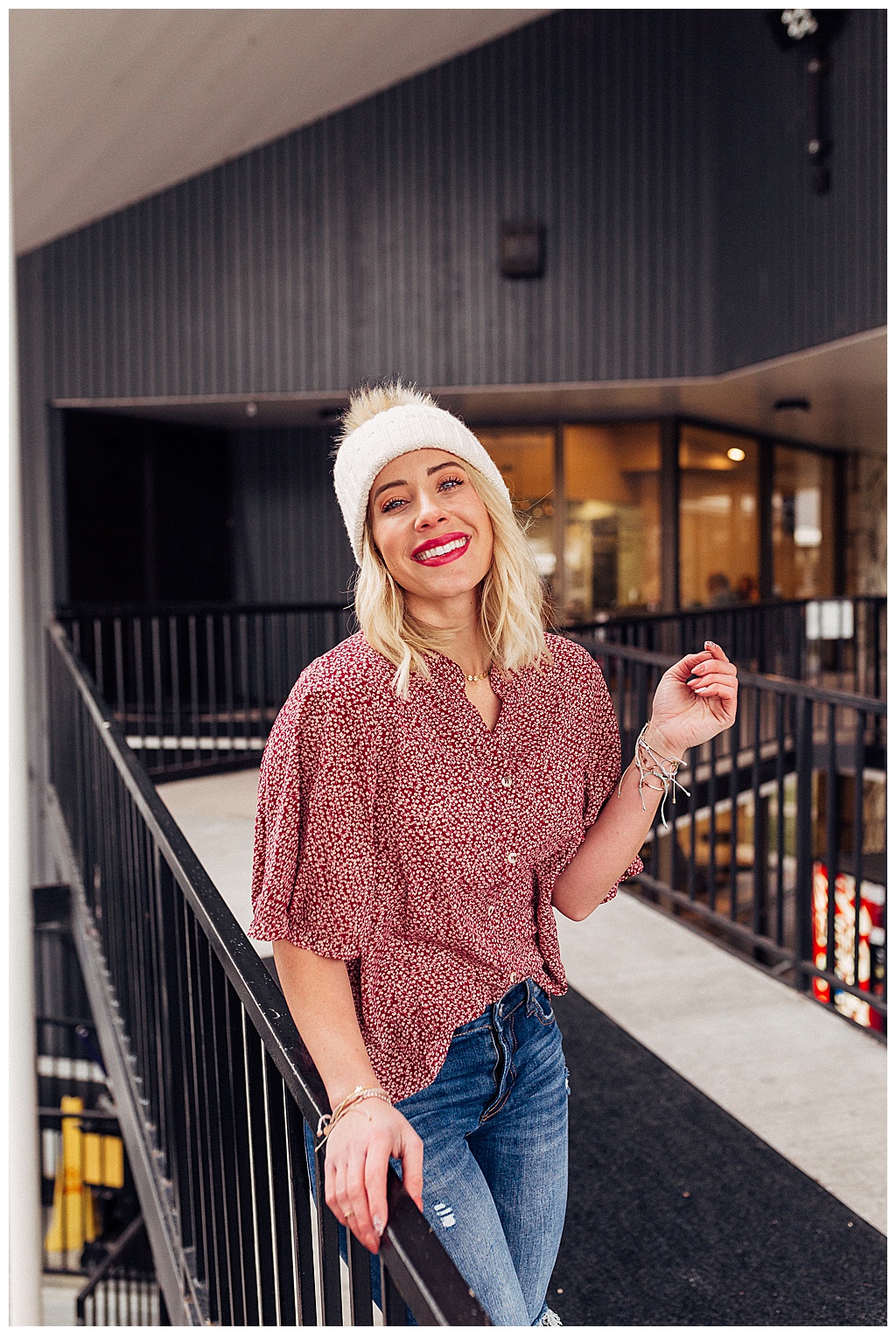 Winter Fashion Colors
One of my favorite trends for this year and season, has been the gorgeous, earthy shades like brown, camel, cream, tan, etc. and even burgundy.
I love the trend of "tonal" dressing, which is where you match these earthy tones in a few pieces you are wearing. For example, a cream sweater and a cream sock. A burgundy shirt and a burgundy hat. A camel skirt and a camel boot.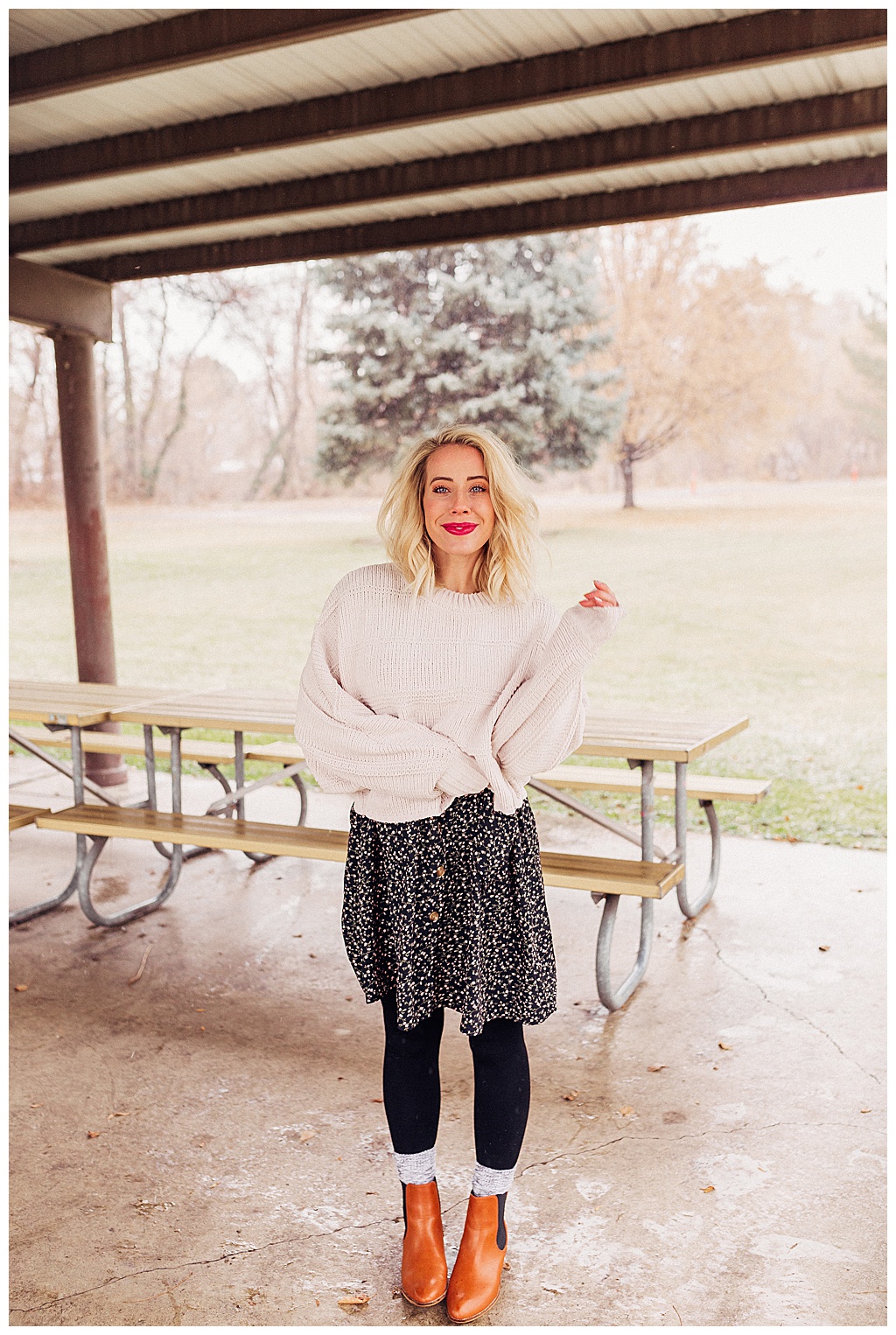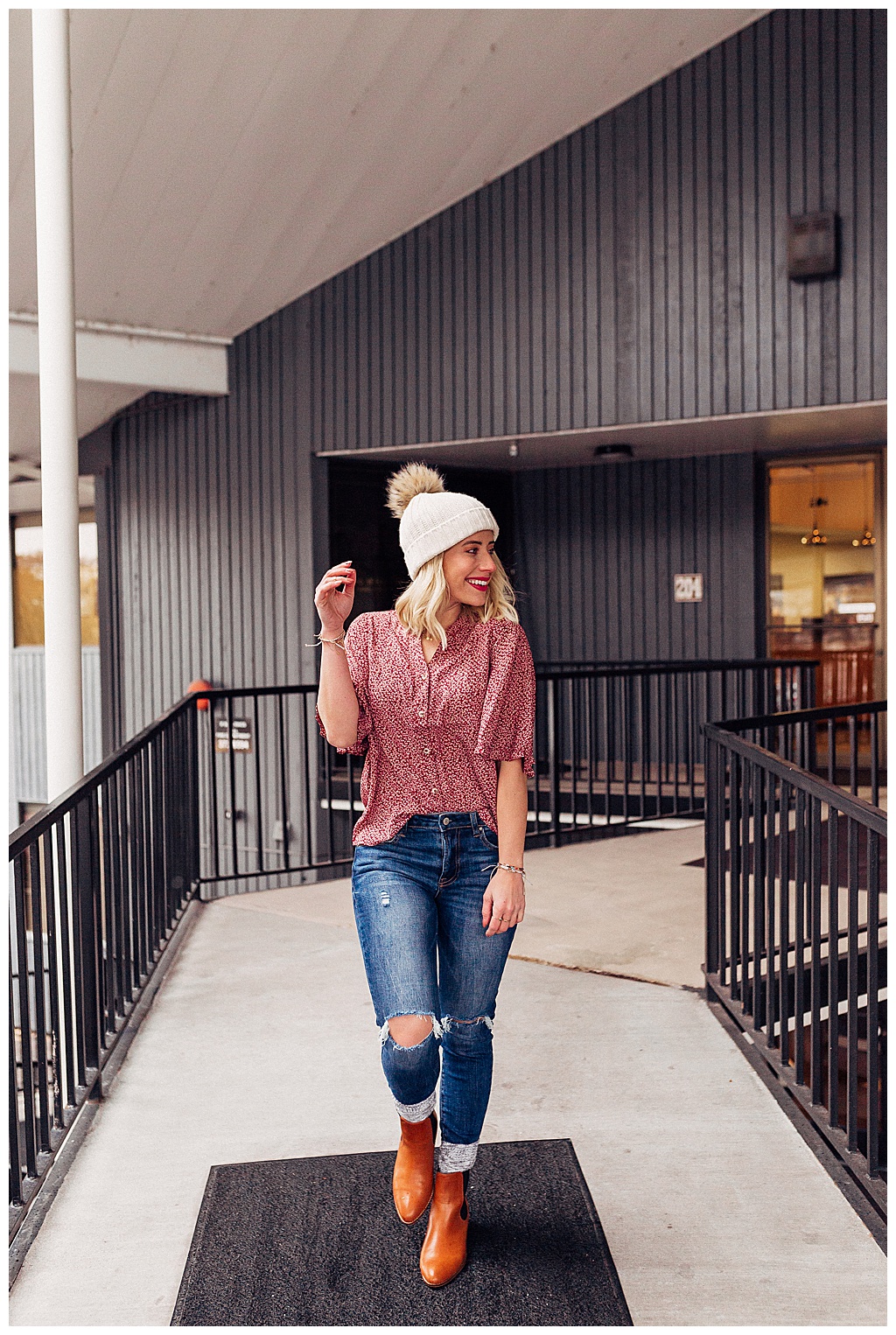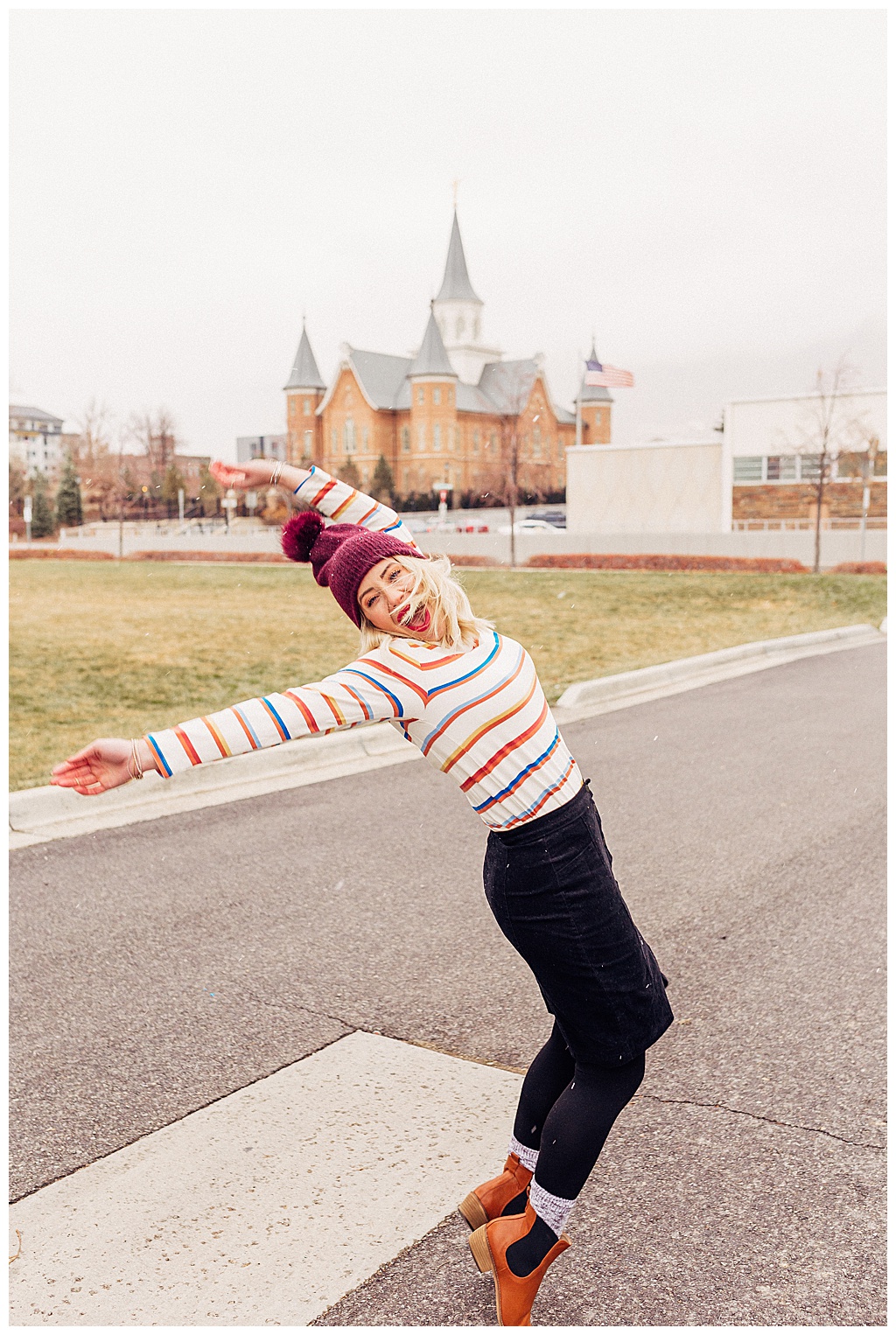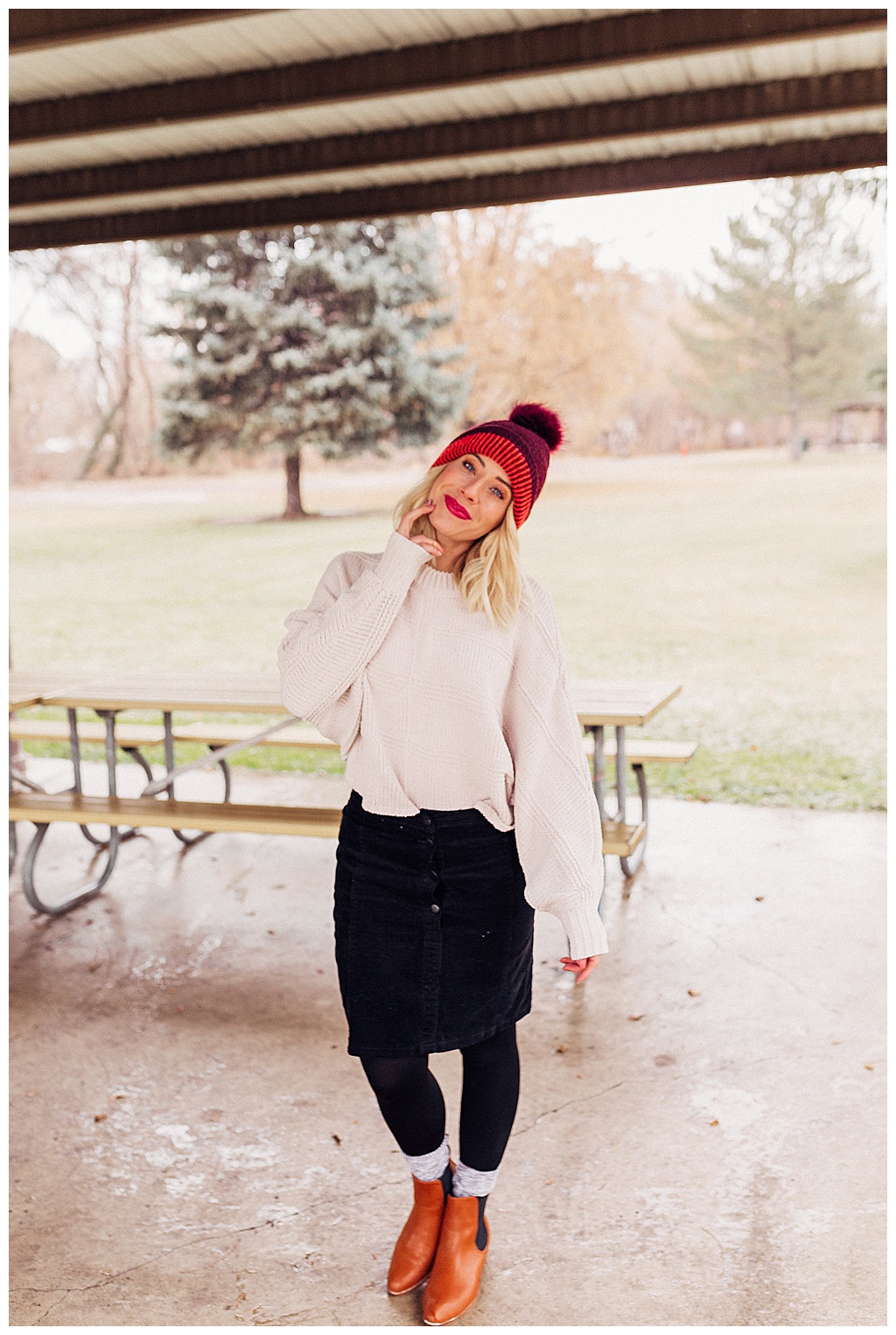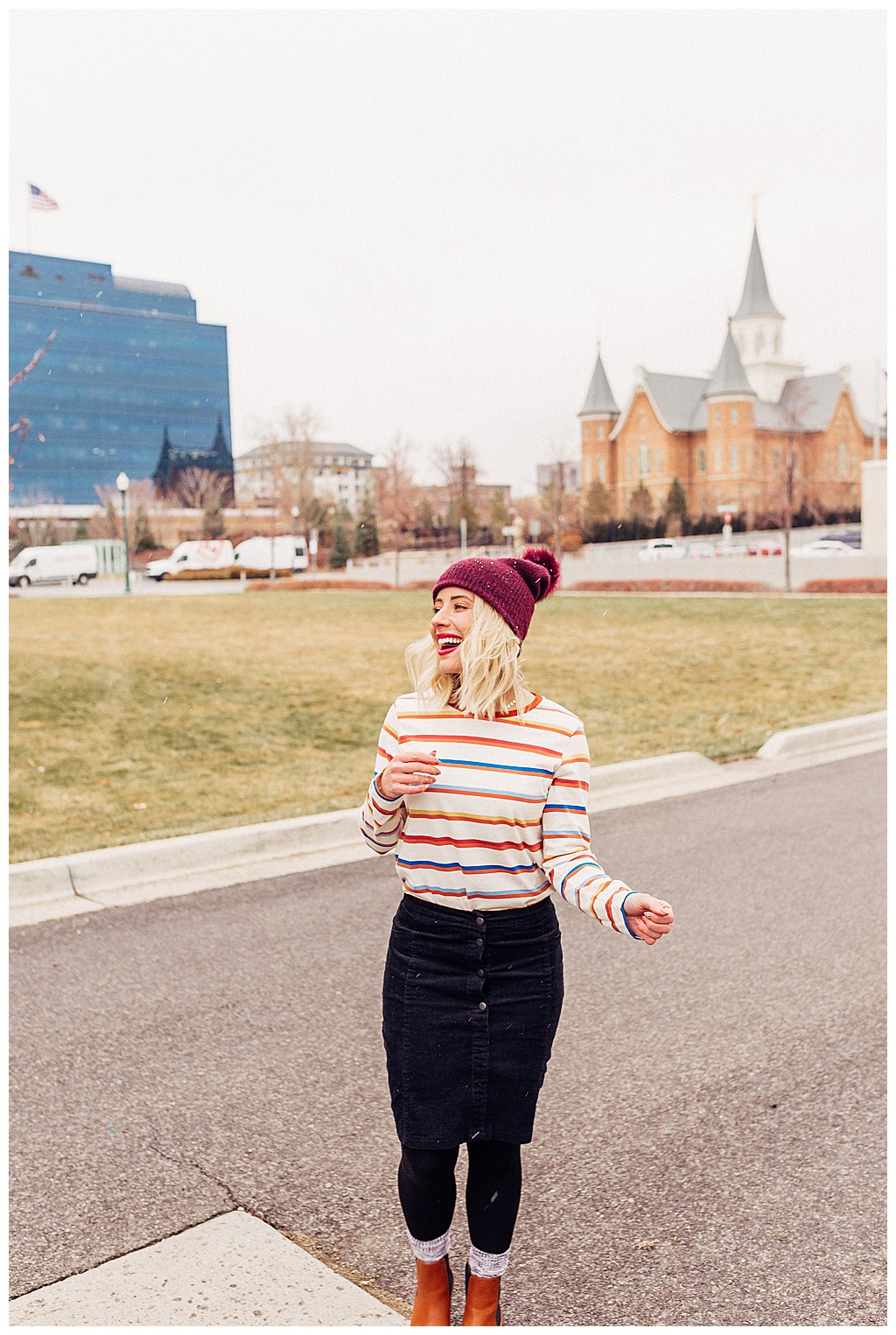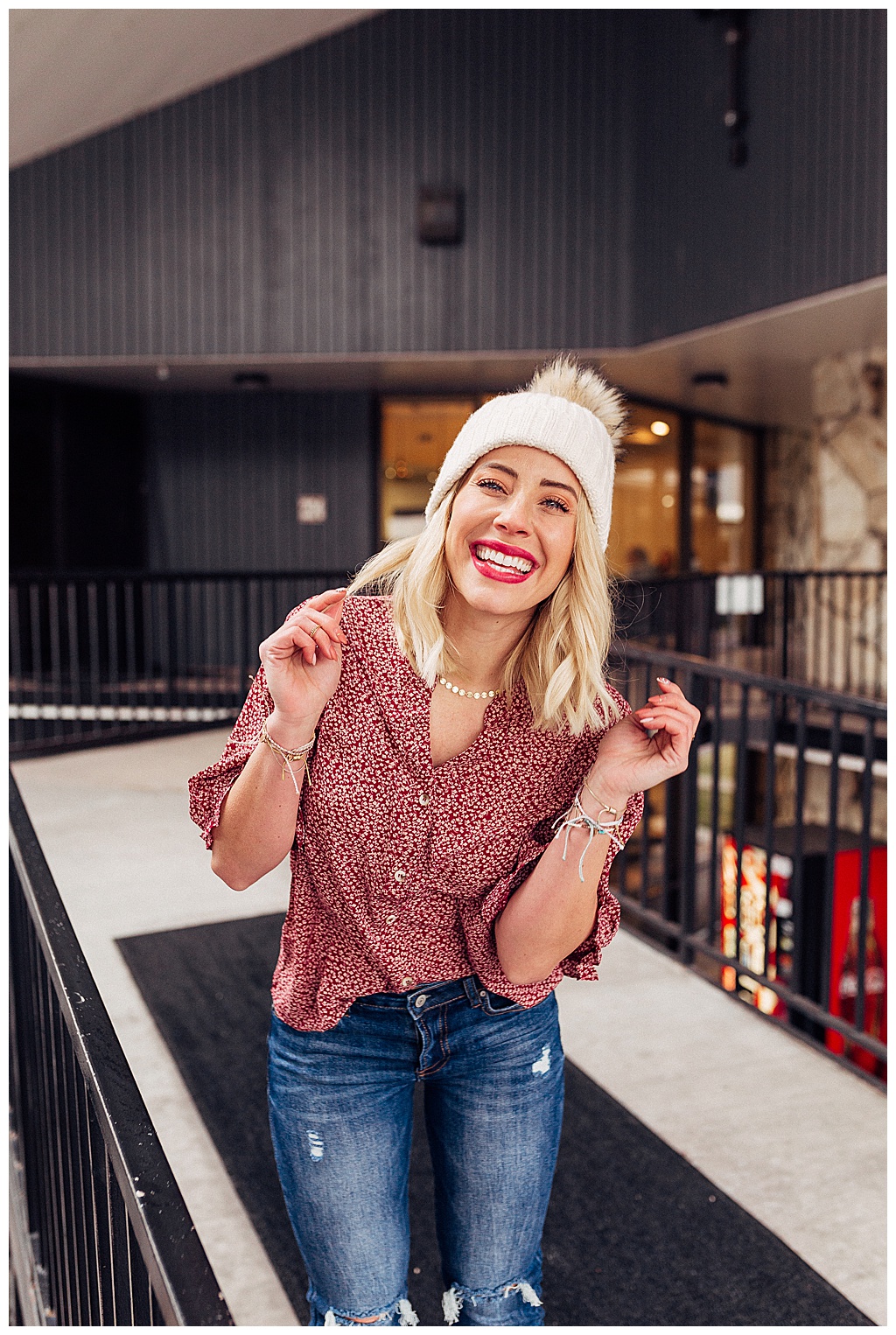 ♦ Skirt ♦ Sweater ♦ Boots ♦ Tops ♦ Stripe Top ♦
Alright babes! Tell me what you think of my newest curated collection with Olive Ave.! What are your favorite winter fashion trends and what things would you love to see in a future collection!
Abby