Babes! I am SO excited about the collaboration I was able to do with Olive Avenue. If you have been following along with me on my Instagram you've probably heard me talk about the opportunity I have had to curate my own line with them. It has been such a dream and I have been almost giddy to show you guys all of this perfect for fall fashion! Well babes, today is the day and my line of clothes with them has launched and I can't wait to hear what you think about these pieces! I hope you love this line as much as I do.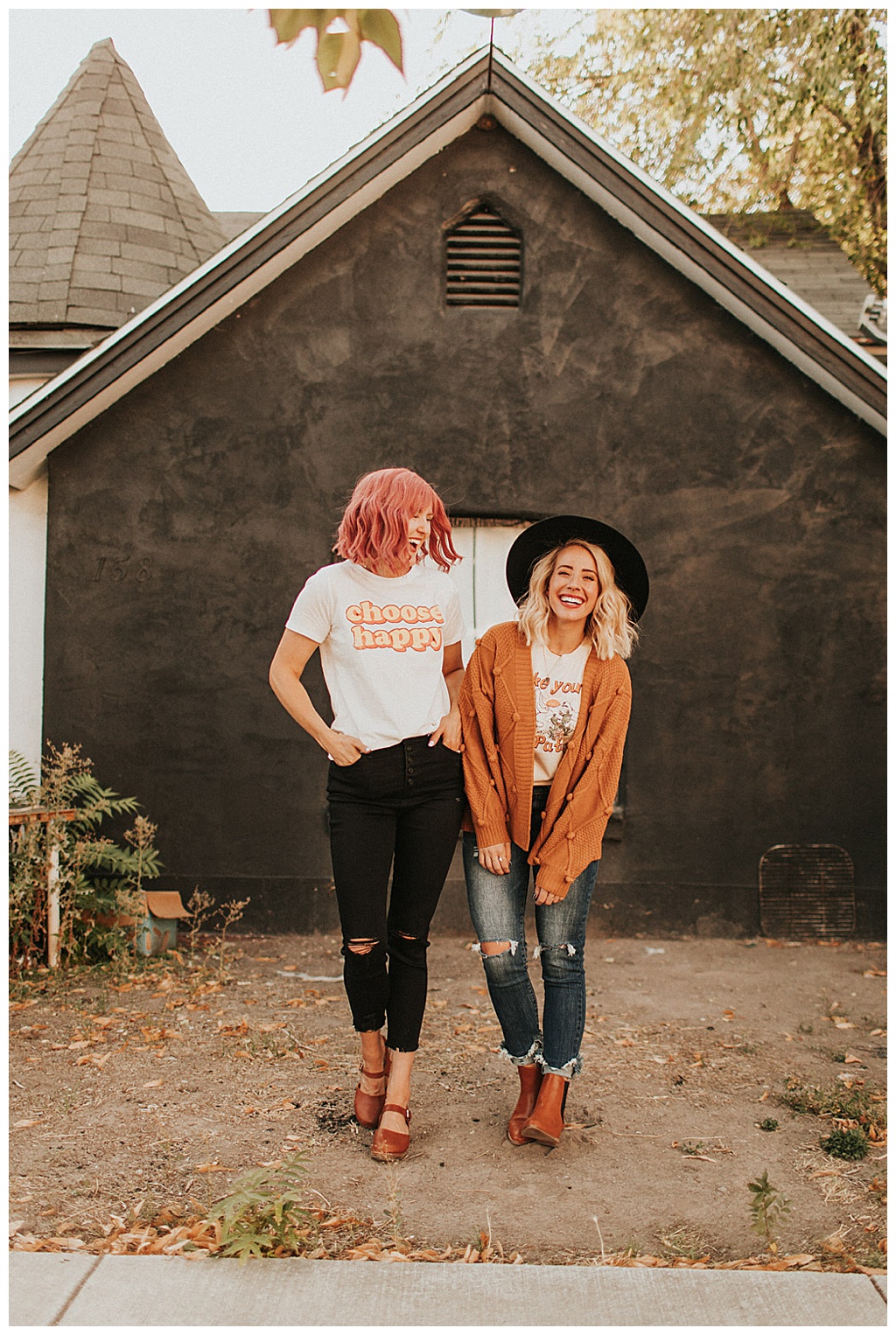 I did a little "try-on" and how I would style some of the pieces over on my Instagram so if you have any questions or want to see how I would wear something or why I chose it, hop over there.
The (Perfect) Jeans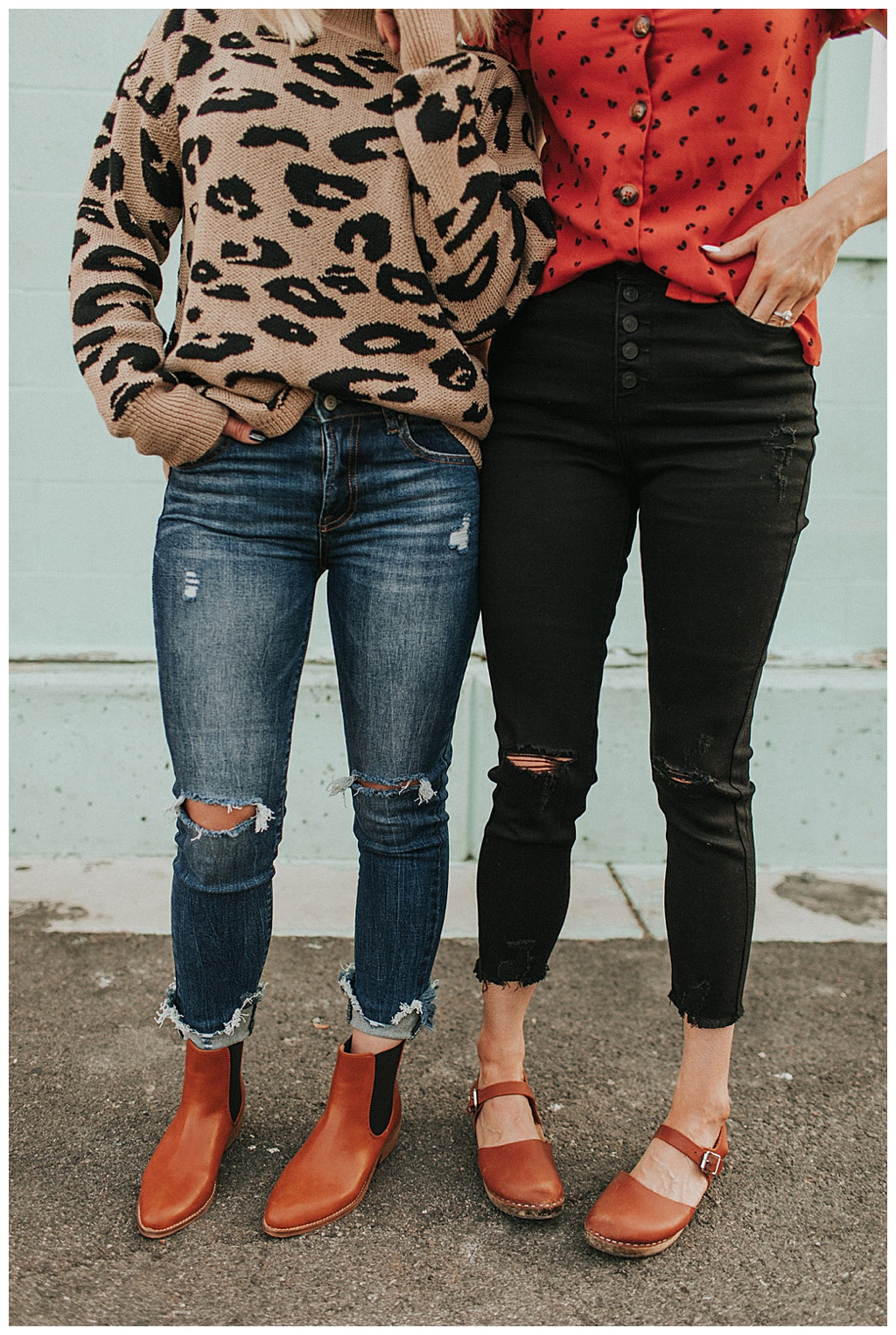 I'm pretty sure a great pair of jeans are a closet staple. I mean, throw on a great lipstick and hair scarf and you're ready to rule the day. The rest is just details. But FINDING the perfect pair is so. dang. hard. That is why one of the first things I wanted to nail with this line was the perfect pair of jeans.
The denim I chose is perfect to get you through the rest of this fall and the winter! They are high waisted, 5 buttons for a little "extra" fabulous and they are super stretchy. Yes my babes, I got you. These jeans will stretch and move with you while you chase your kids around and are the perfect jeans to wear to those Thanksgiving dinners. They have your back and you will feel amazing in them!
Heeled (Not to High, Not to Short) Boots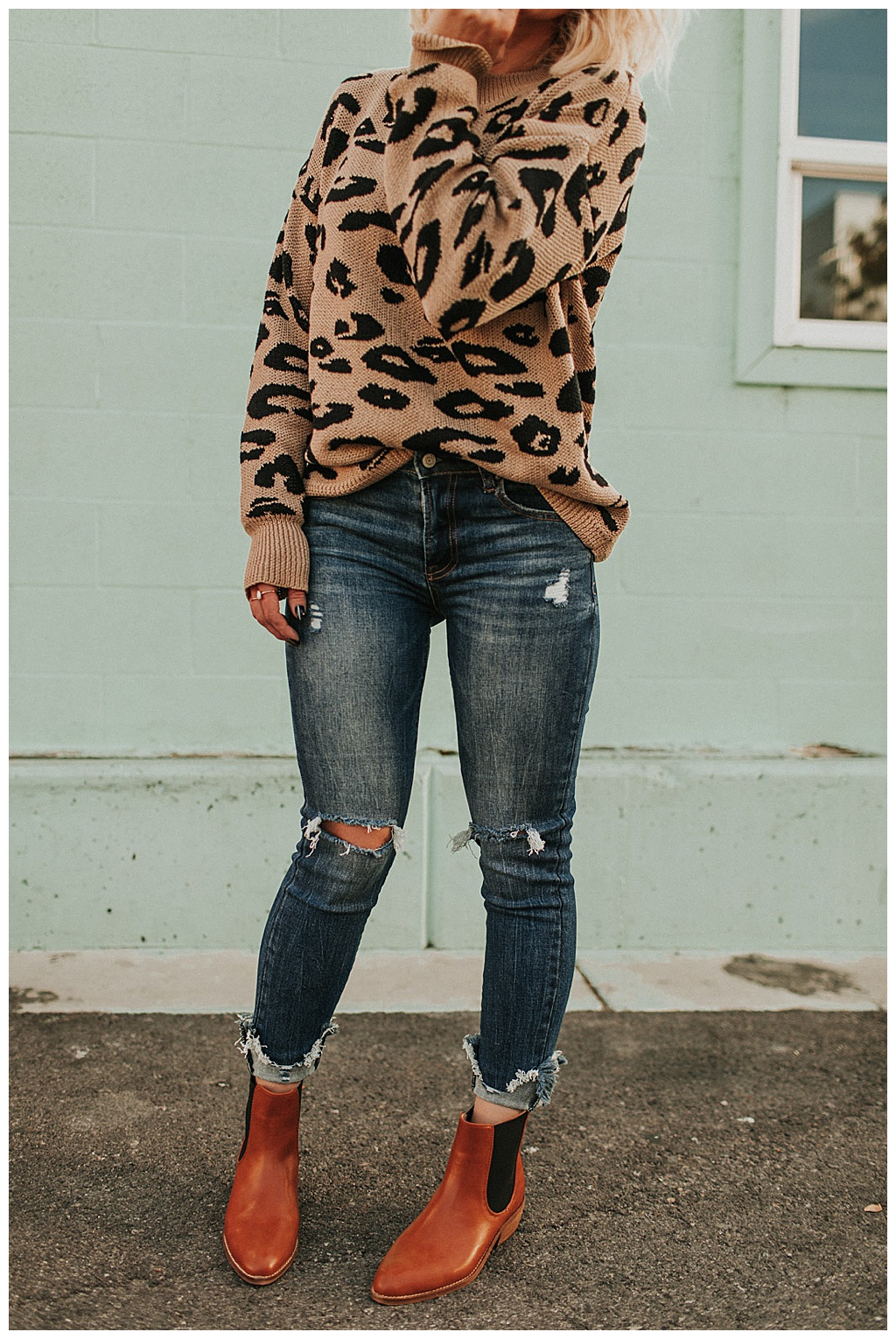 I love boots with a little heel but maybe it has just been me but it seems like they are usually ALL heel or nothing. While I love them both, running around doing #momlife in high heeled boots is just not realistic for me. Especially in the fall and winter when it's wet, icy and slippery.
Denim Jacket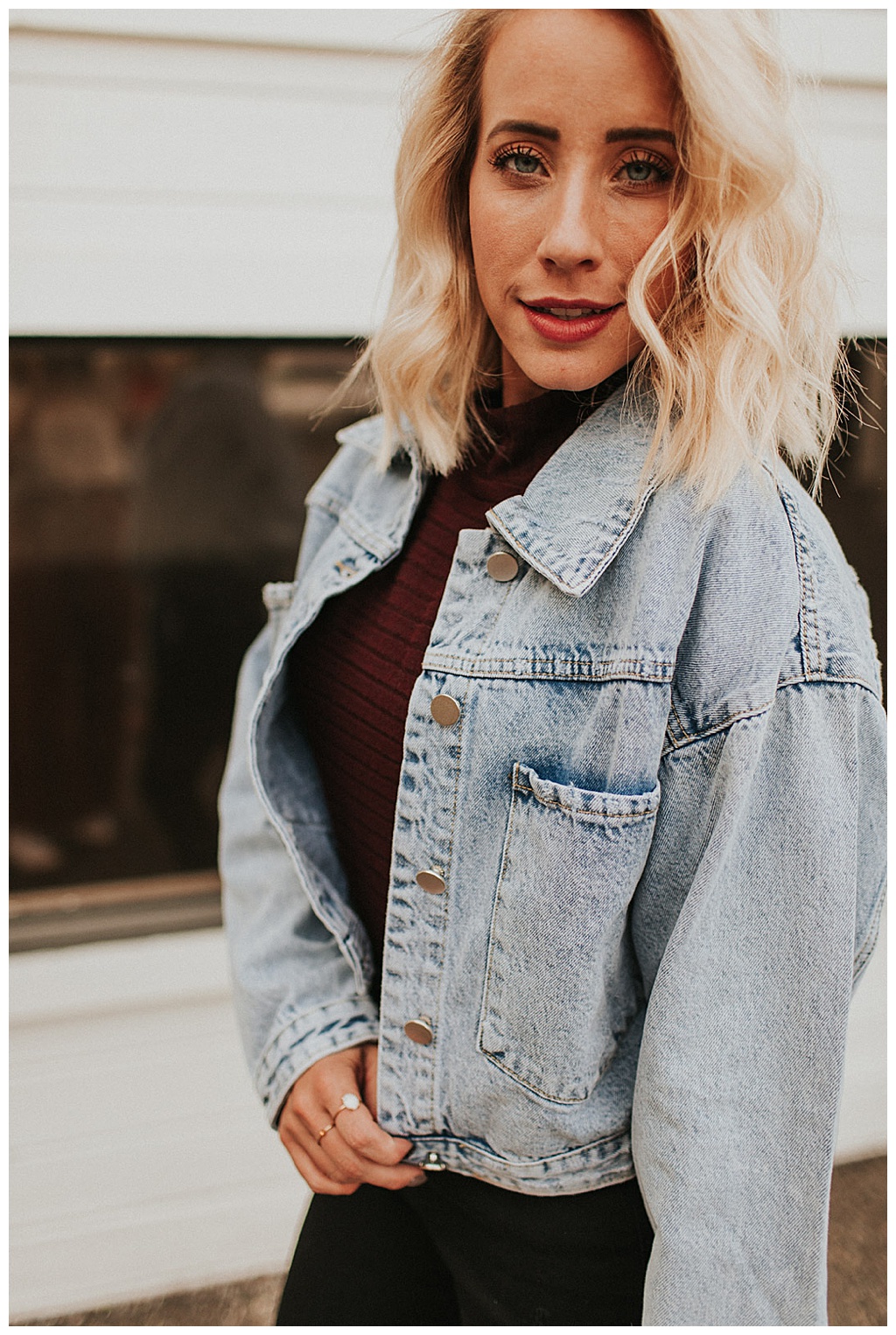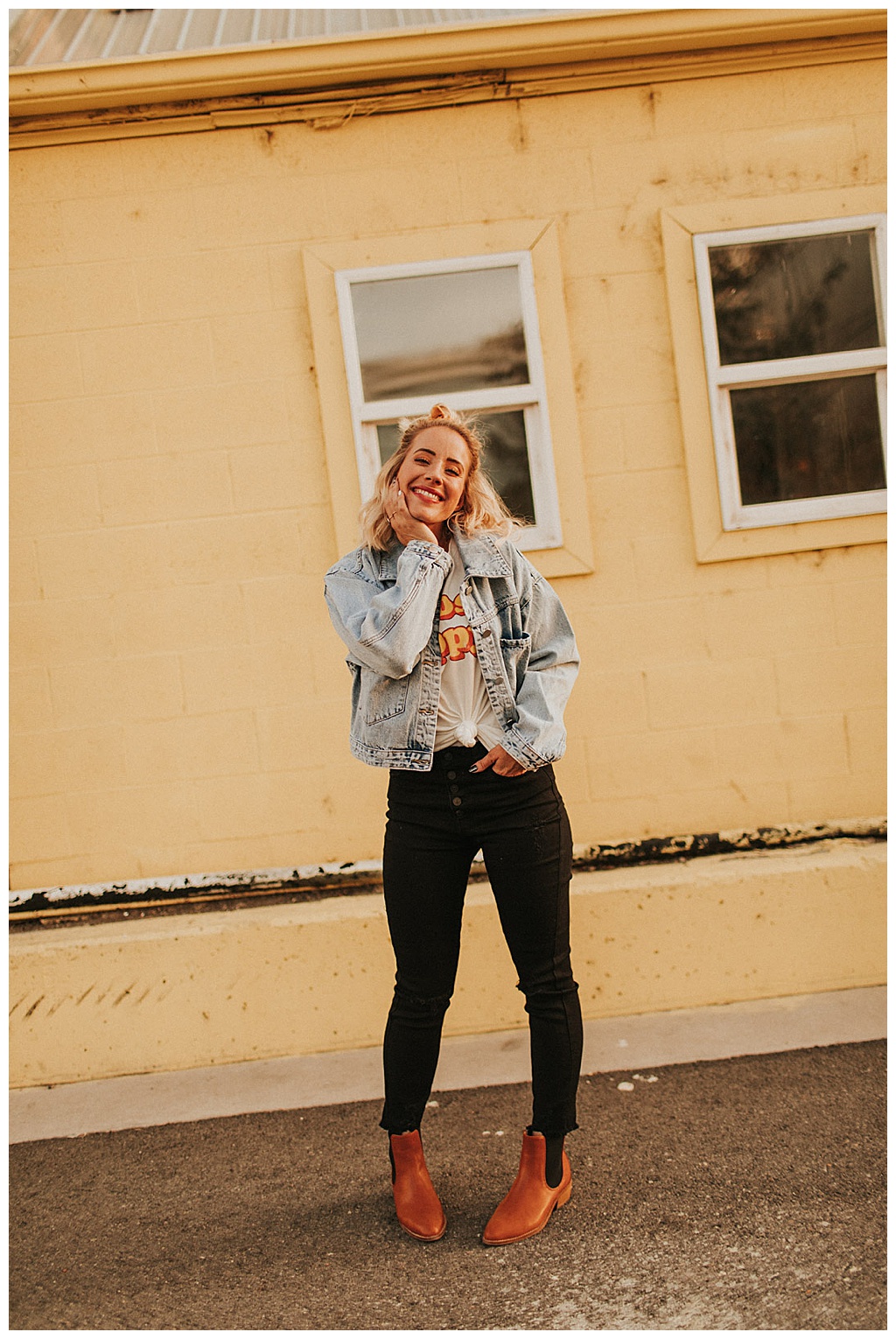 This is another wardrobe staple that is going to get you ready for the temperature to drop. It's perfect to get you outside and enjoying the crisp weather. It is also the softest denim so it is comfy too. Not the stiff, inflexible denim some jackets are. Plus they pair perfectly with my favorite joggers ever!
Camo Joggers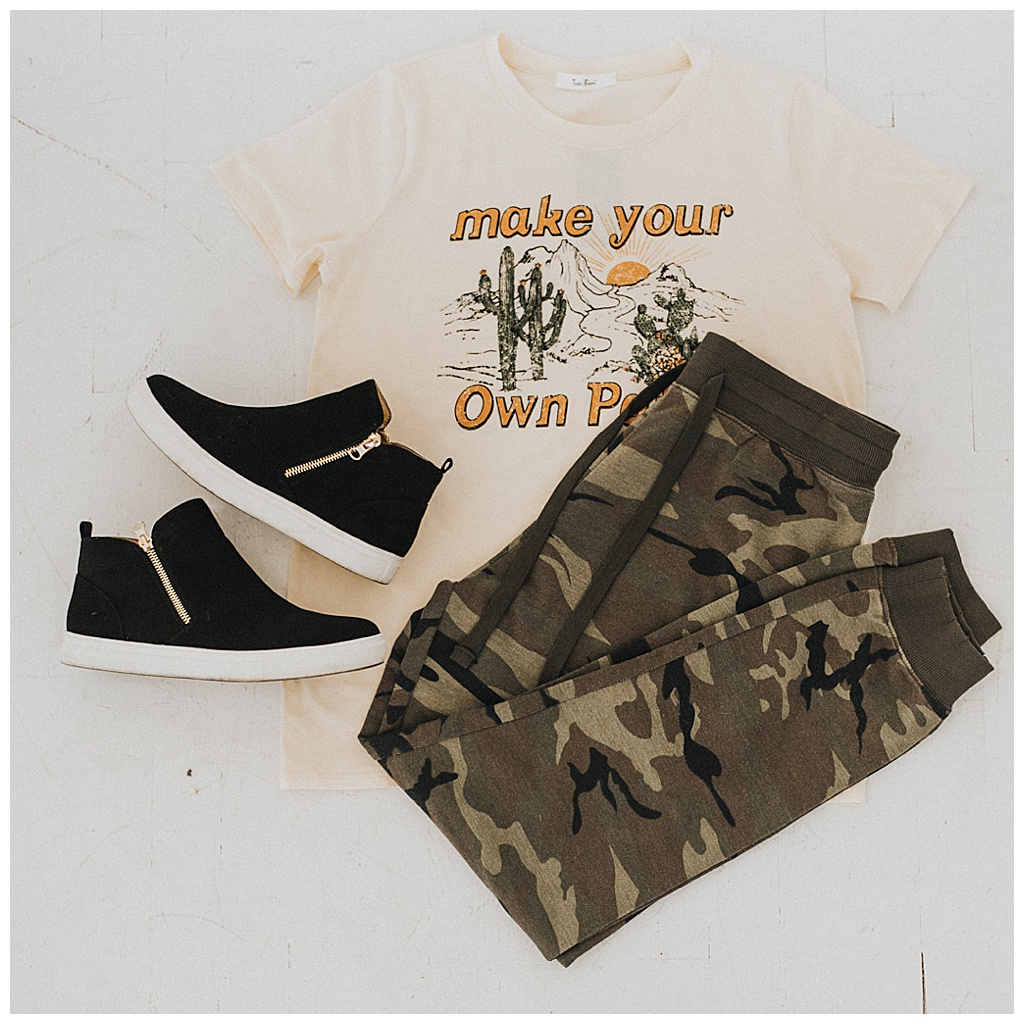 Best joggers ever. Need I say more? These are going to take you from comfy, cozy nights in or a fun night out! They are so versatile and perfect for any fall fashion needs you have. From staying in for cozy nights, or going out on the town. They can take you everywhere.
All of the Sweaters!
Lightweight Tie Dye Sweater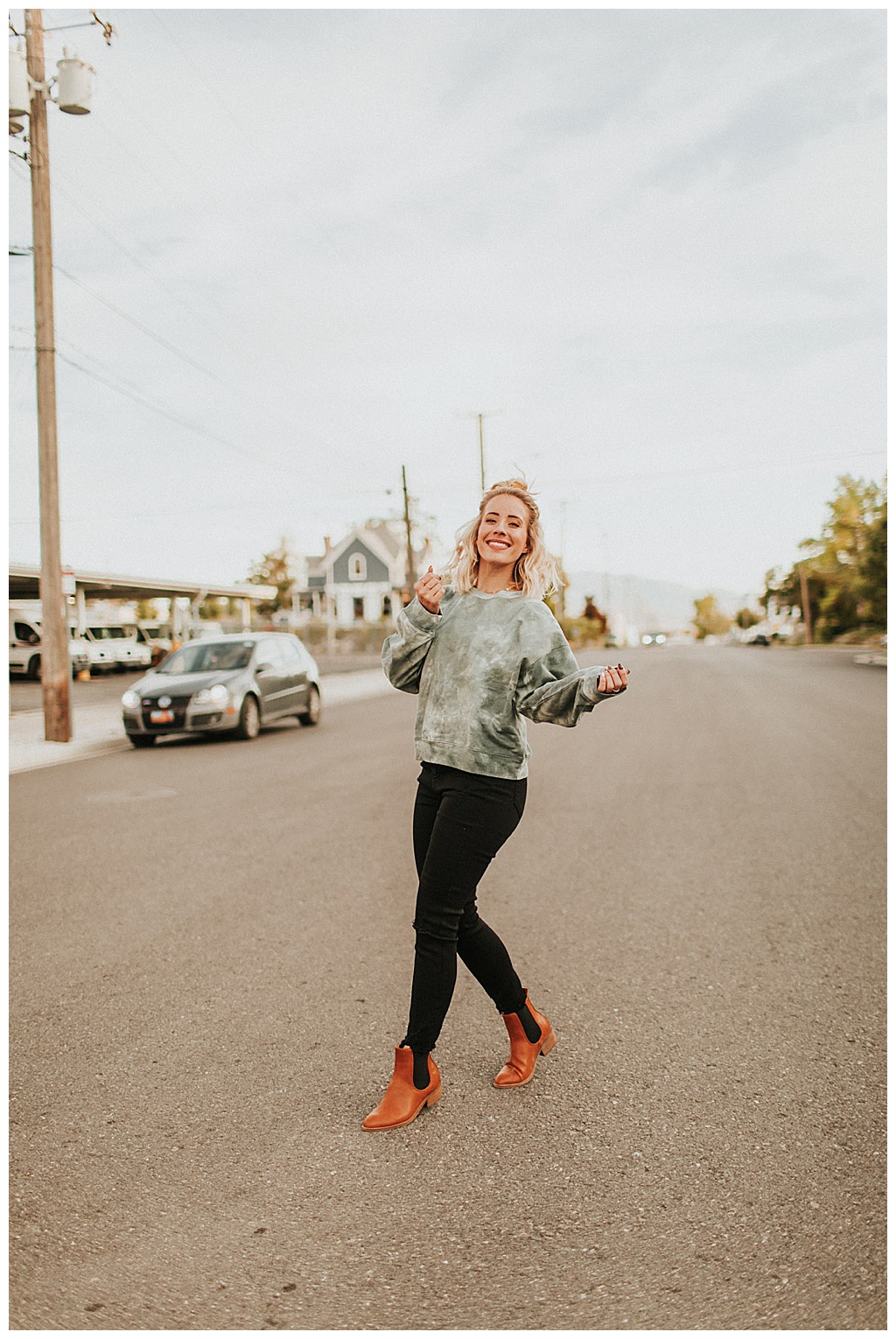 I LOVE this tie dye sweater because it is not a heavy sweatshirt material. It is thinner than that but it is thicker than a regular shirt. It's perfect for layering too!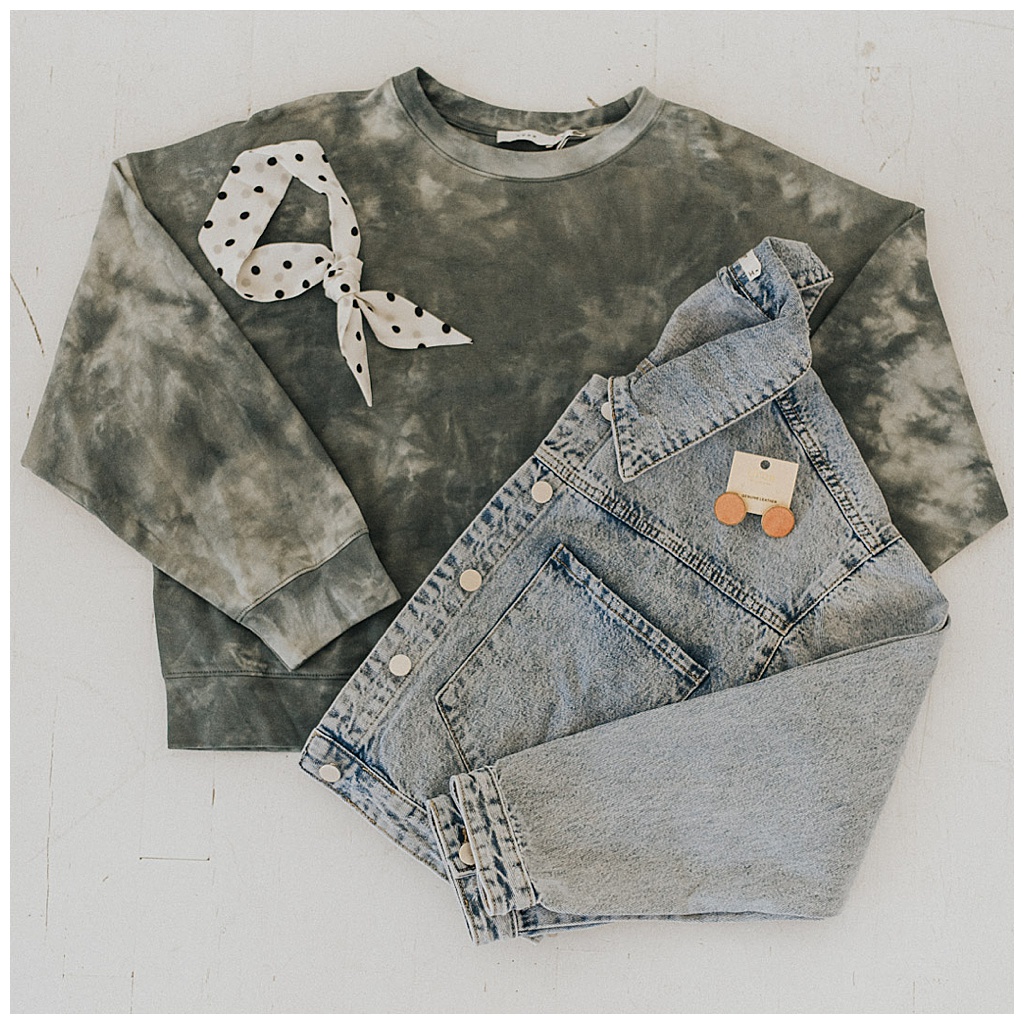 Over-sized Leopard Sweater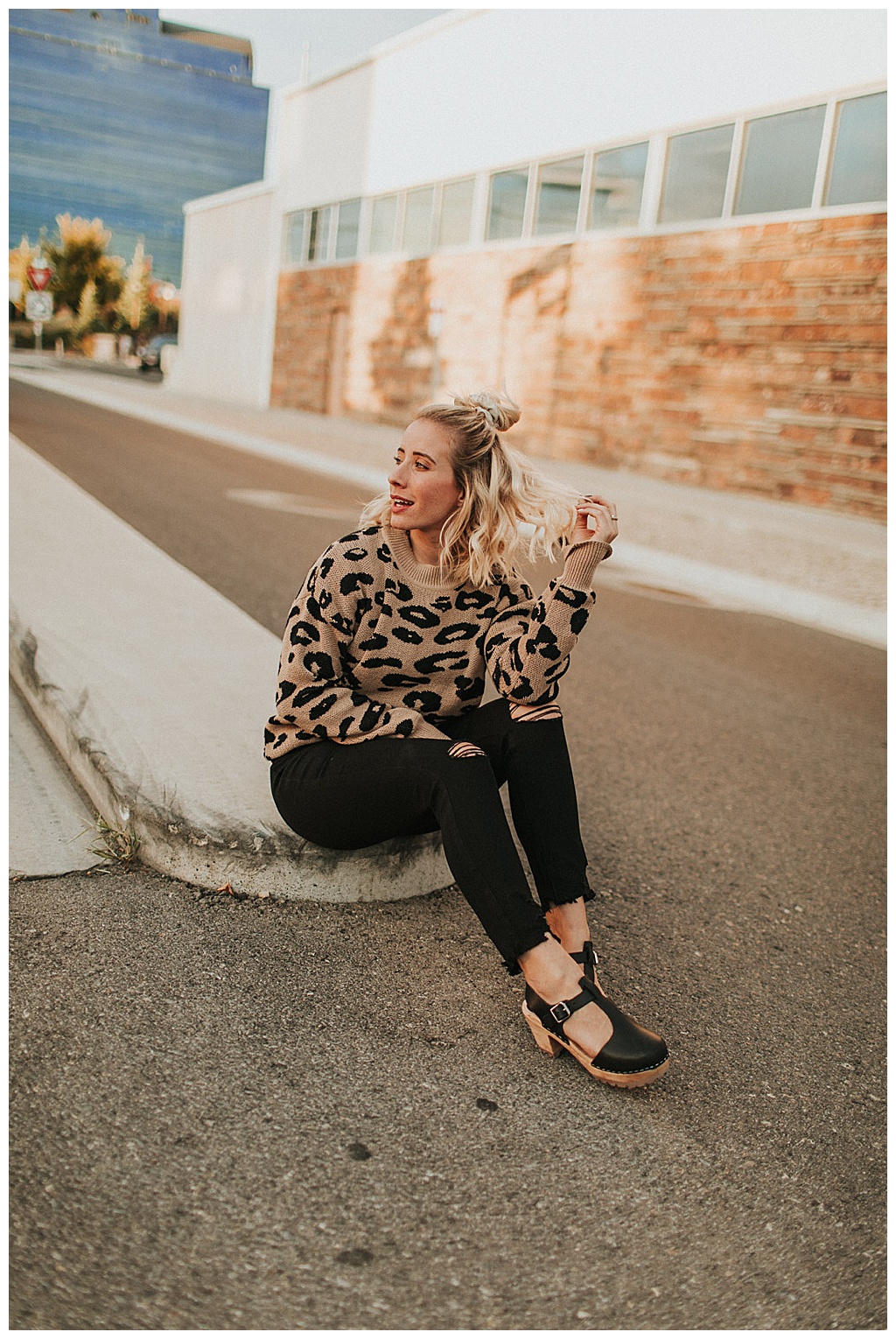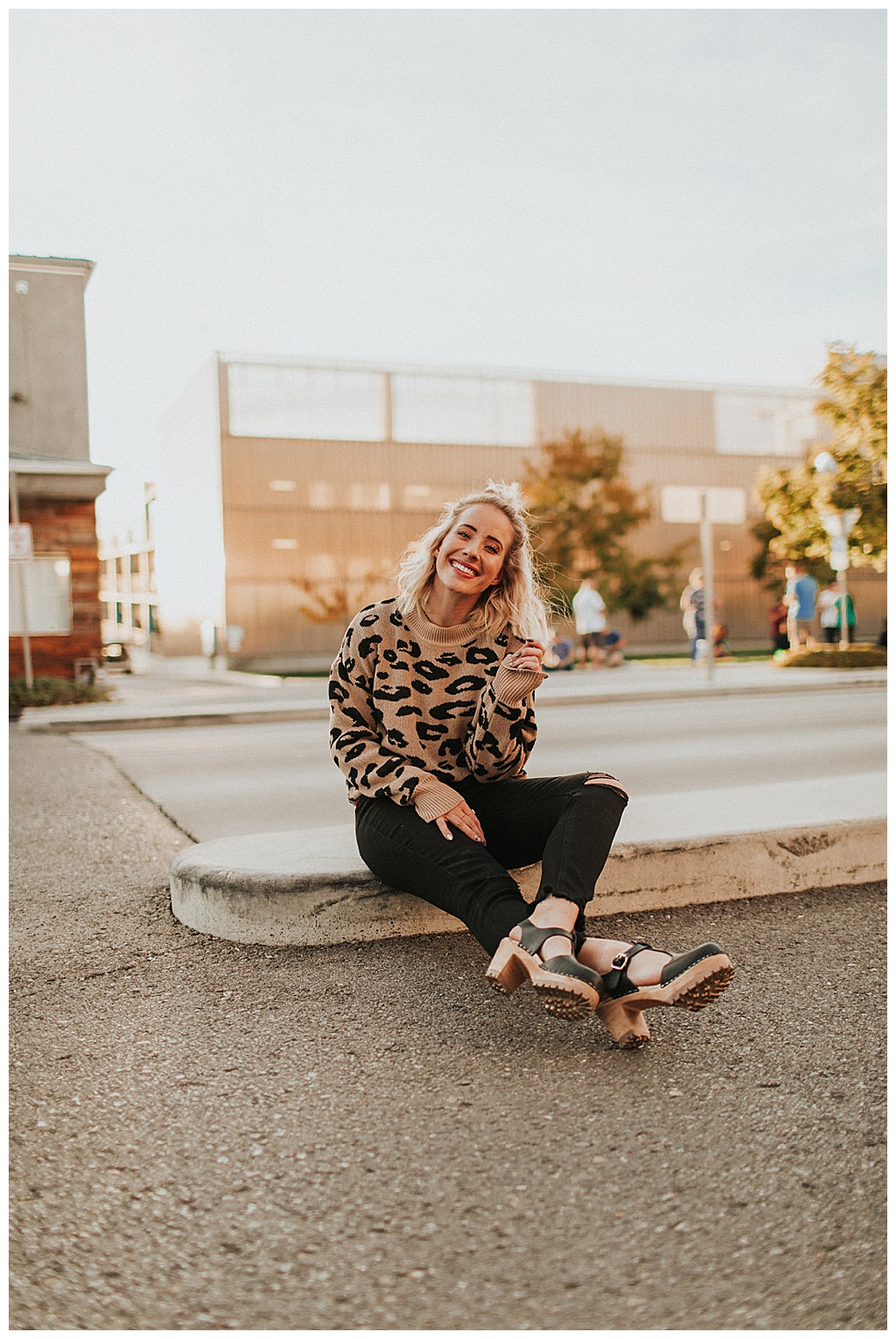 Leopard is SO fun right now and it can be dressed up or dressed down. You can see how I style it on my Instagram.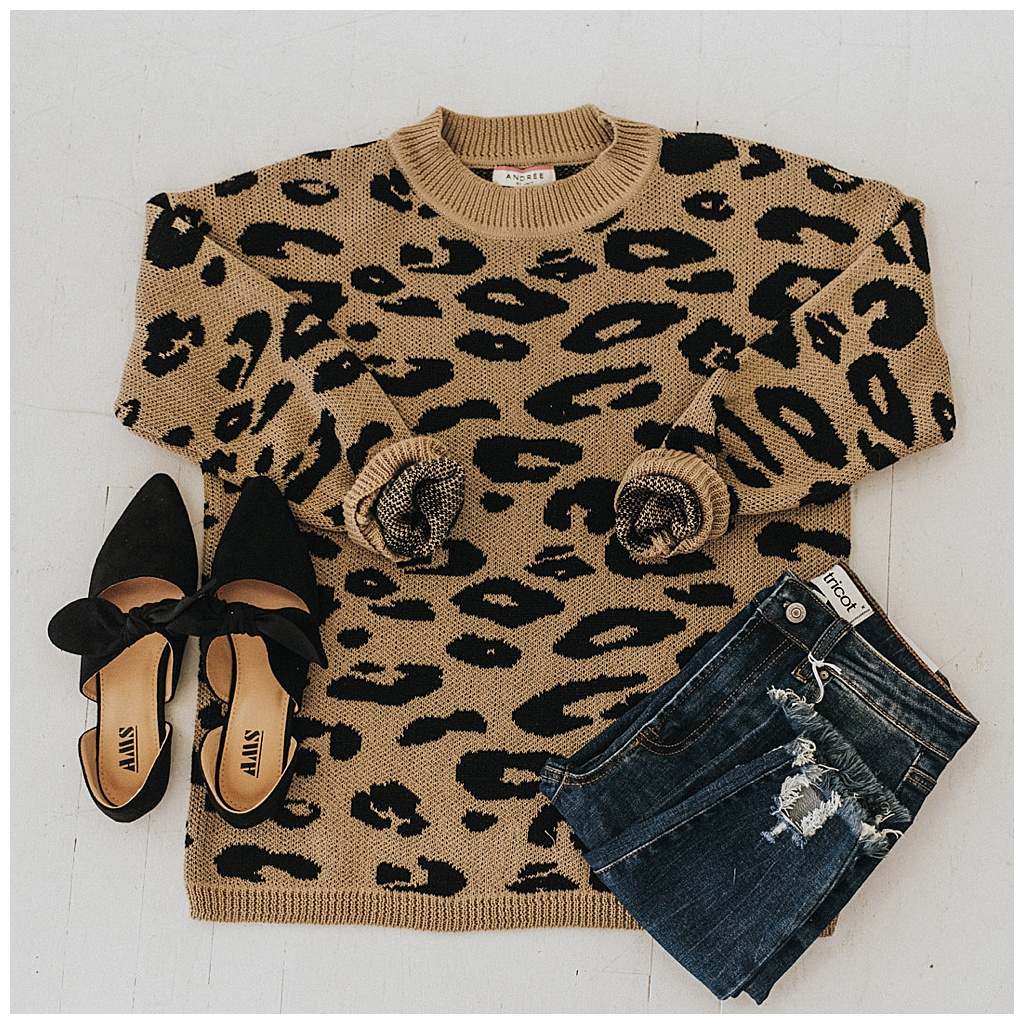 My Favorite Shirt EVER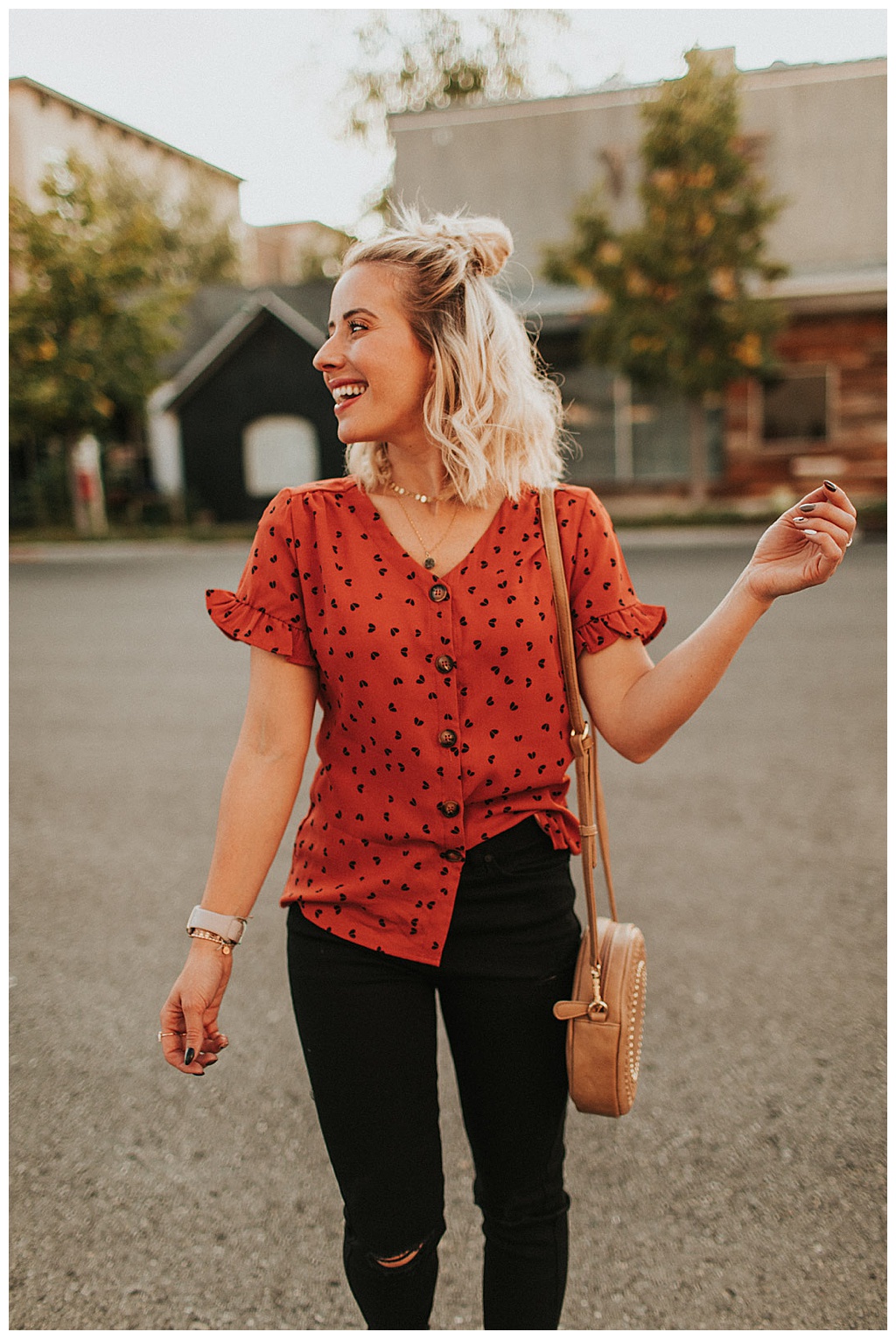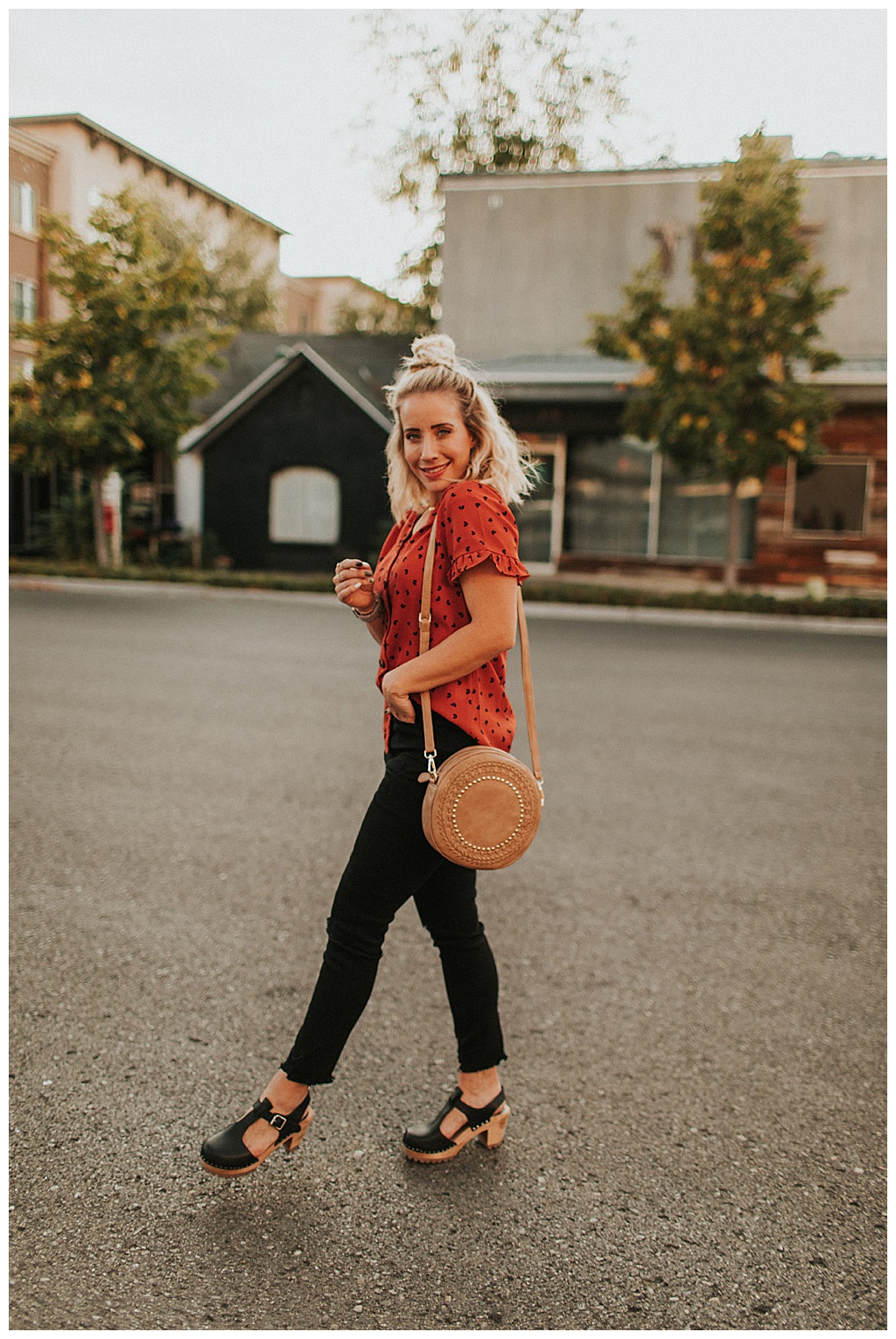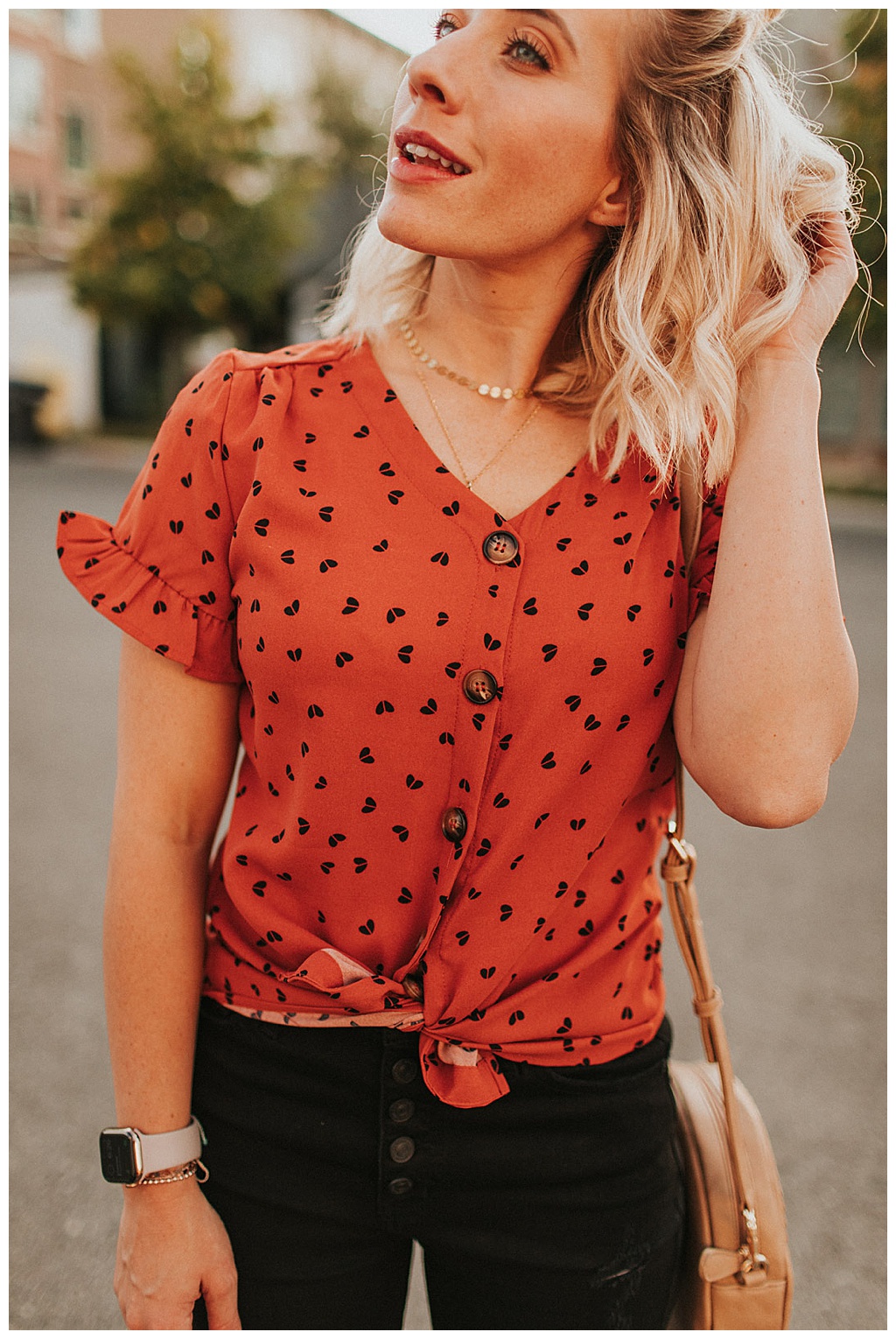 It is my favorite color. I love the polka dots. It has a little longer of a short sleeve WITH ruffles. So if you don't love showing your arms? This shirt is going to be PERFECT for you!
But Wait, There's More!
Alright babes! What do you think? These are just some of the pieces from my collection, each piece picked by me, so head on over to Olive Avenue and take a peek. I would love to hear what your favorite pieces are. Hop over to my Instagram and tell me in the comments what you love and what pieces you would love to see in the future!
-Abby