Hey babes! Today I wanna have a serious chat… do you have a security system? I'm gonna go out on a limb here and say it's every mom's goal to keep their kids and homes safe. Back in April, I became a single mom. If you haven't followed me on Instagram for awhile that might be a huge shock. We're still dealing with a lot but my biggest fear, in the beginning, was sleeping home alone with my kids. Every little sound freaked me out and so my brother-in-law, bless his heart, helped me with a quick DIY system. It was the worst. It was so unreliable and was always turning off when there was poor wifi connection. I finally reached out to ADT Security because I'd had enough time to do my homework and know I wanted more. You can imagine my excitement when I was able to partner with ADT Security to install a home alarm system and smart home automation.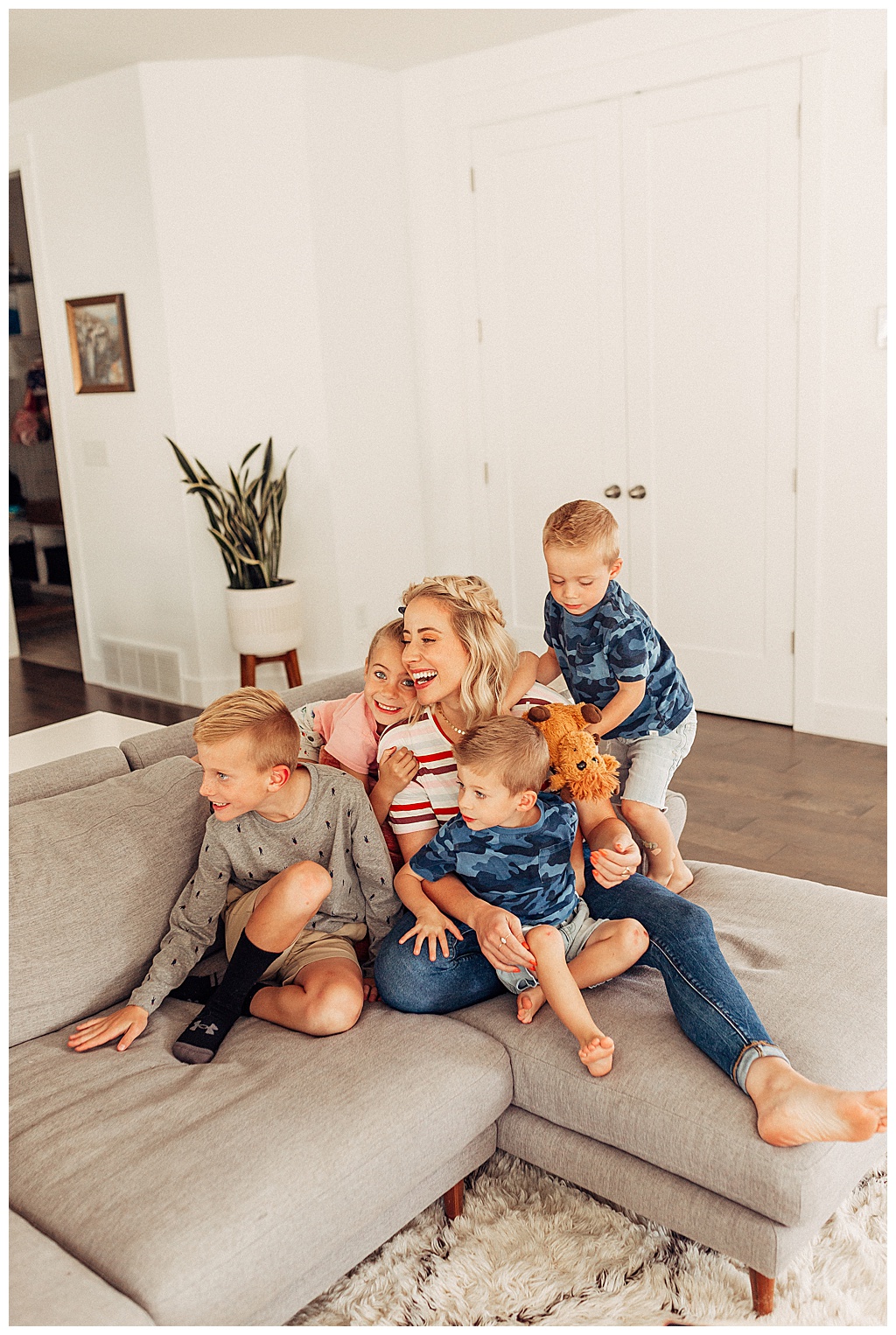 Why Security Means So Much To Me?
Many of you might remember this, it was a pretty traumatizing event. A few years ago when we lived in Ohio we had a babysitter steal nearly ten thousand dollars worth of stuff from us. She'd watch the kids for date night, she'd watch them over weekends if we needed to travel and CLEARLY we trusted her. She was obviously watching our children – the most important thing in our lives. She stole things from Apple watches and iPads to hair extensions and makeup. She became so bold that Boston even started calling her out, saying things like "hey that it is my moms". It was so shocking, scary and hurtful. We had trusted her so much, welcome her into our home like part of the family. If anyone else has ever been in this type of situation, or has had their house burglarized, you know the feeling of being violated and betrayed.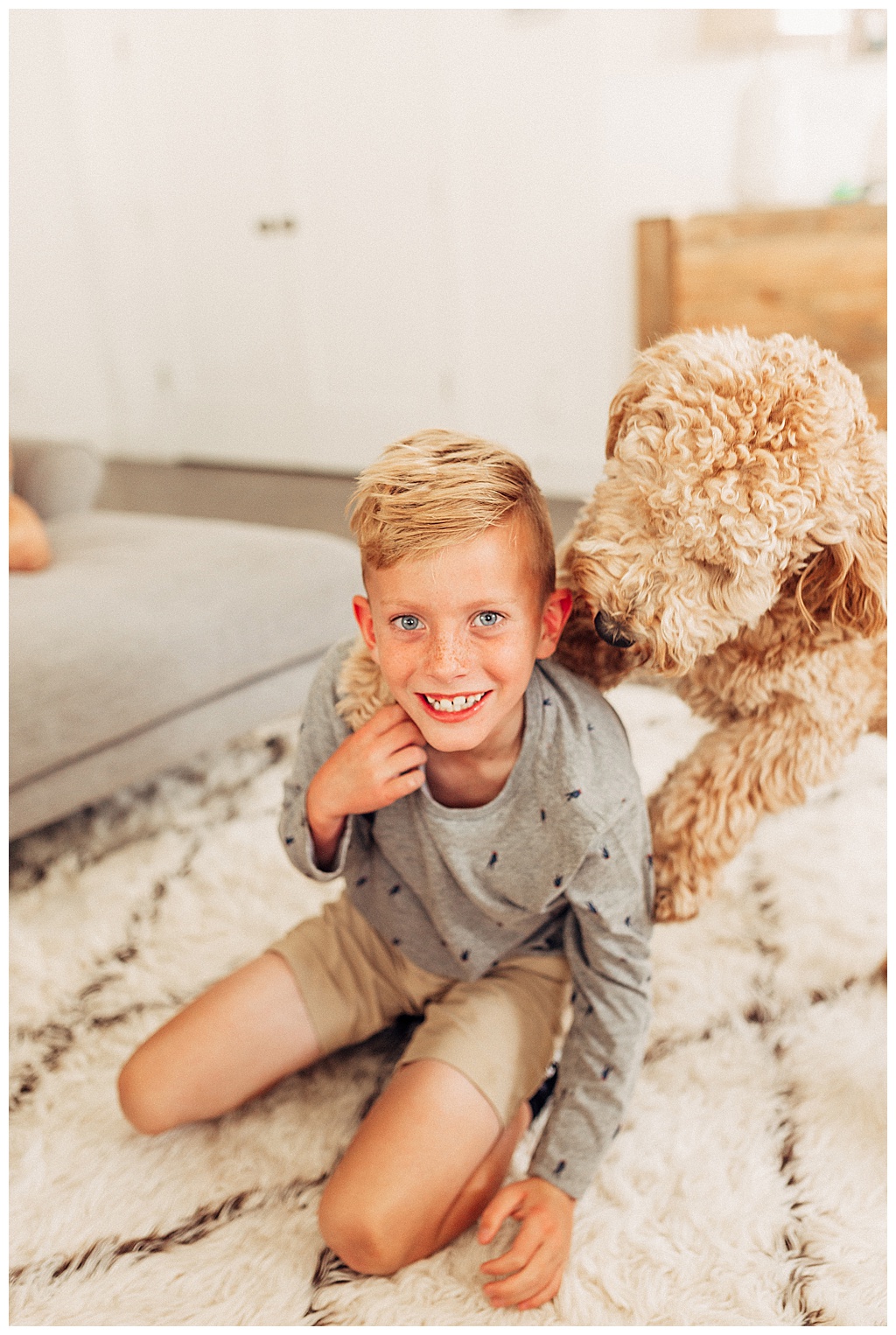 One thing we learned from this experience is to keep a guest user account on all the devices. This will allow the guest or babysitter to use your things but they will not have access to all your personal information and they won't be able to erase devices to resell. Hopefully, this advice helps one of you from the headache we went through!
Another tip is to have a security system with cameras INSIDE your home. With ADT Security you can have it record certain times, you can check in on the camera if you aren't at home, and you can set it to start recording if certain events trigger it.
Aside from babysitters, security has come to the forefront of my mind as I have transitioned into single motherhood. I'm the protector of my kids now and to be honest – it's scary. I don't know how to use a gun and I am not a black belt in karate ha ha so knowing that I have a layer of protection for my family is everything.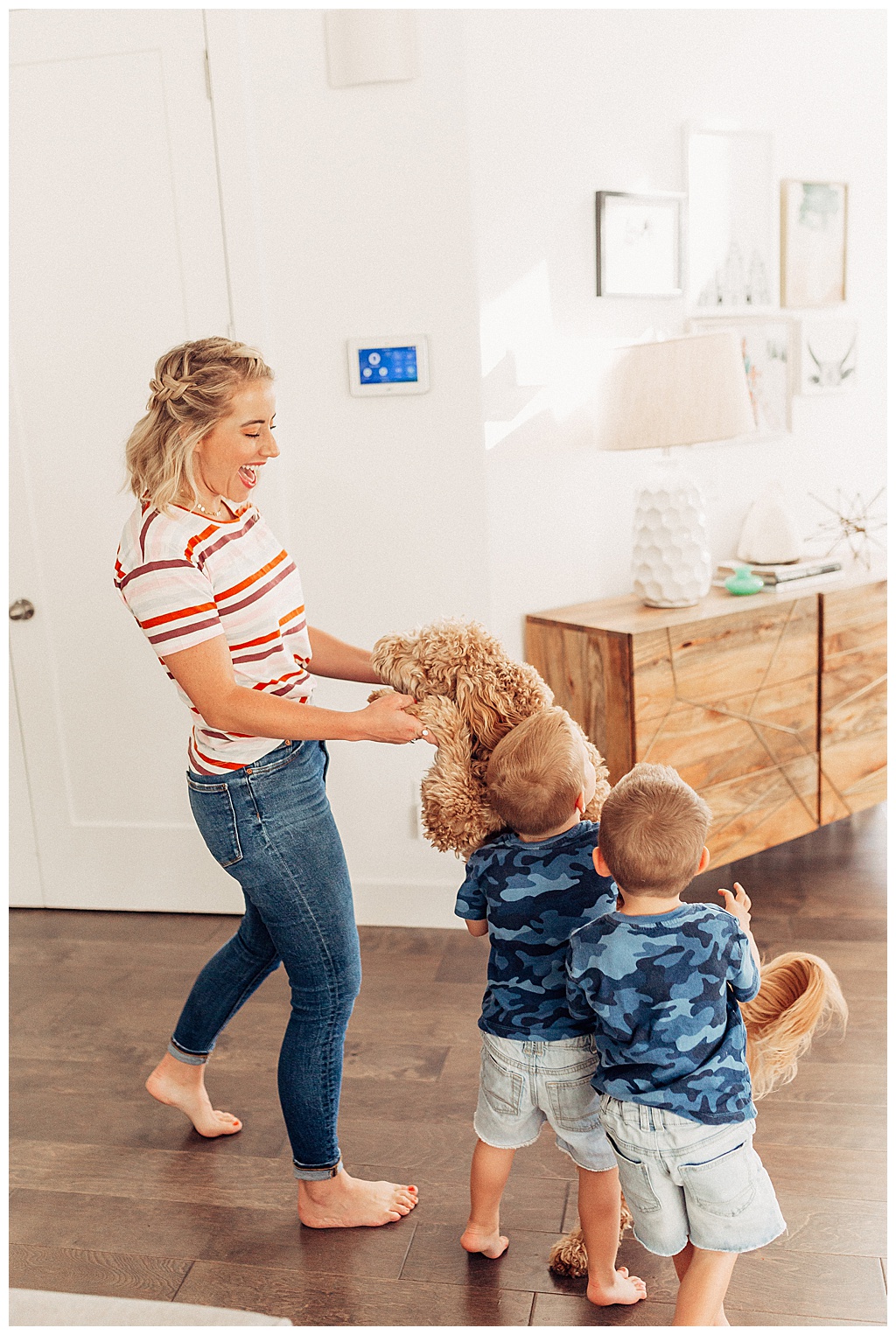 System Automation
I've been totally blown away with all the features in the system too. You can fully automate every and control basically everything from your phone, or apple watch! As a busy mom that is a life saver! No more wondering if I forgot to lock the door, close the garage door, turn off a light, etc. Hopefully I am not the only one in the world doing that.
Smart Door Locks
Smart Thermostats
Smart Light Bulbs
Garage Door Controllers
Video Doorbell Camera
Smart Switches & Plugs

Security System w/ 24/7 Monitoring
You will have an easy to use digital panel to set your security panel, as well as an app and keychain remote. Your system will monitor motion from inside and out. Or an alarm will sound if someone tries to get inside. If the alarm is triggered, ADT will call and ask for the verbal password. If it is not given, or the wrong one is give the ADT team will call the police if you are not able to disable the alarm.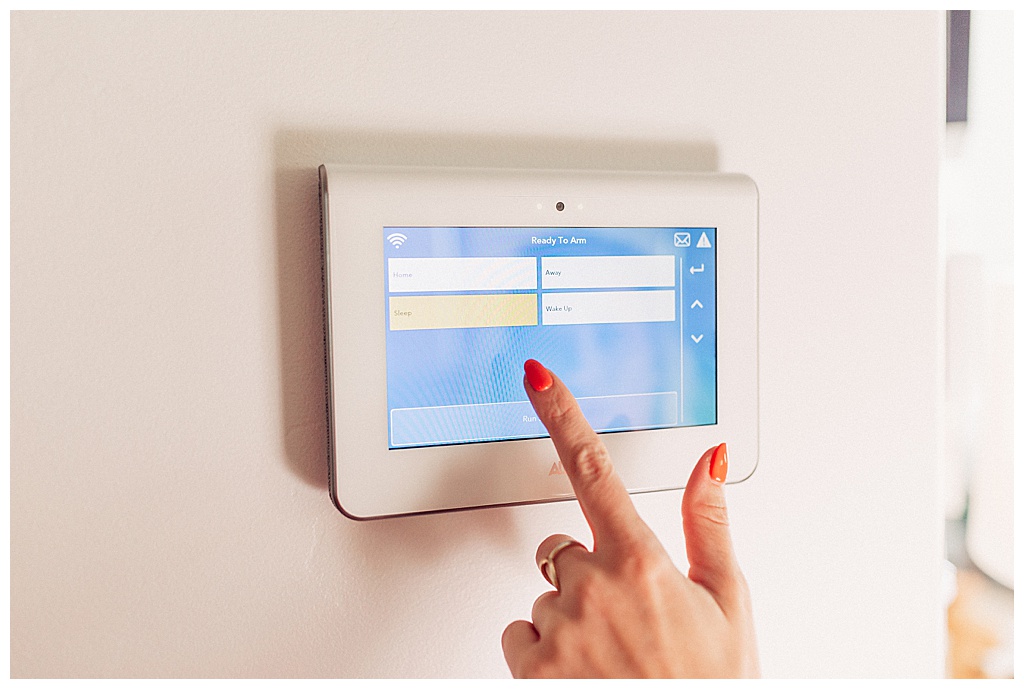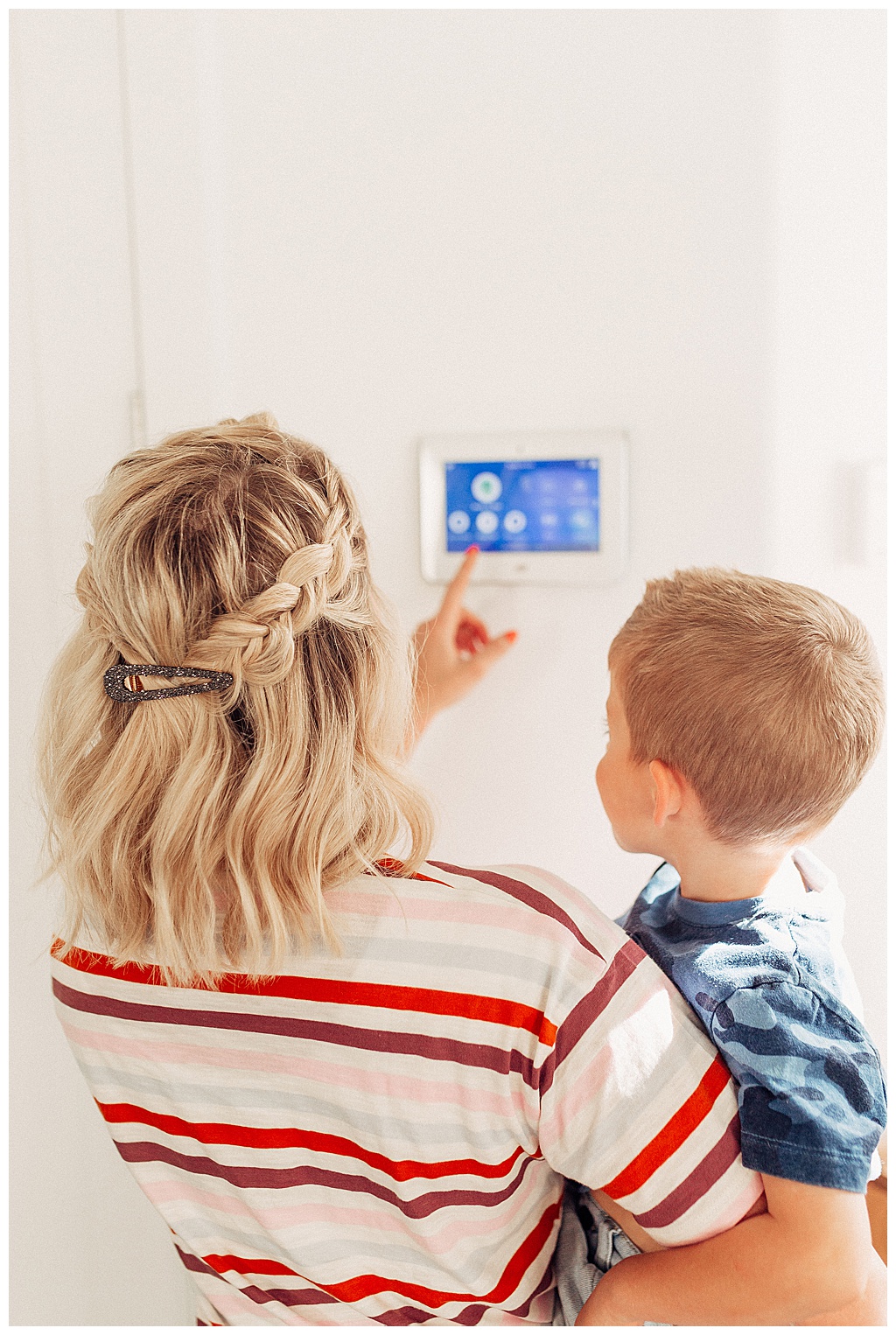 Bonus Features
Have naughty toddlers or teenagers?! My boys went through this stage where they'd wake up really early and in their jammies they'd walk up the street to our neighbors house and ask them for ice cream or candy. Do you know how embarrassing it was to have her bring him back home at six in the morning?! Now I have the ability to set the alarm system with my family inside — thwarting any threenager plans!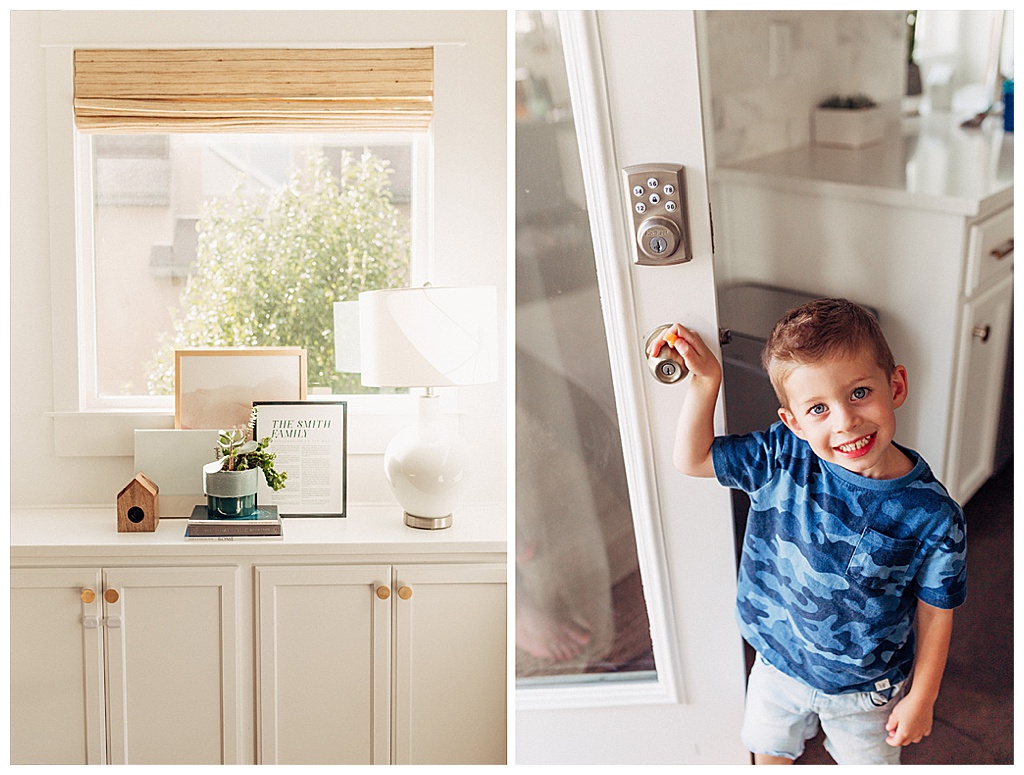 Another great feature is that it alerts you to dangerous weather conditions, fire or smoke/CO2 warnings. Do I need to remind you of our fire scare last year? One of the neighbor kids had thrown a sock on one of the lights on our chandelier. Long story short, it caught fire one night and we were freaking out. We couldn't see where the fire was but there was smoke everywhere. Just before the fire department arrived at our house, I had this feeling to just look up. Sure enough the sock was on fire and we were able to pull it down and put it out. There are always such scary stories though that you hear happen to everyone else and you think, that won't happen to me. Until it does. I'll never forget how hard it was to breathe in our home and the amount of smoke that came from one tiny little sock.
What About Set Up
If you aren't tech-savvy no need to fear! They do all the instillation for you so you know that it was done right. Then they teach you all the magical ways to use it so you are a pro- but here's a little secret- it's pretty easy! I just have the app on my apple watch and with one easy click of the finger our house is fully alarmed and I can be at home feeling a whole lot safer.
Knowing it's just me protecting our home and keeping us safe can be a little scary at times. But it makes me feel much more safe and secure knowing that ADT is monitoring our home 24/7.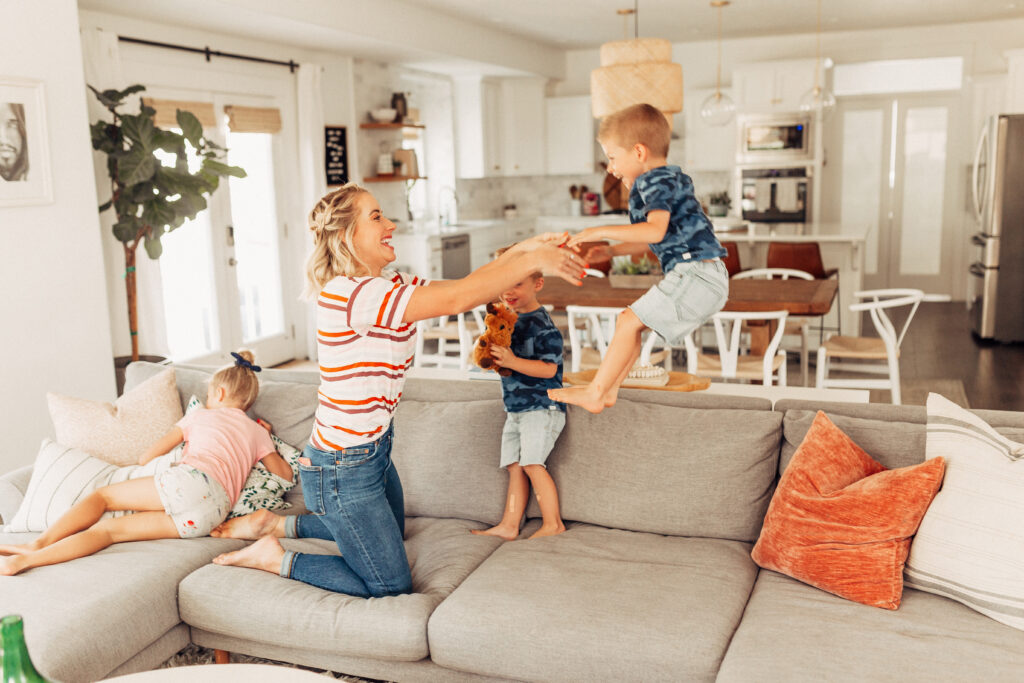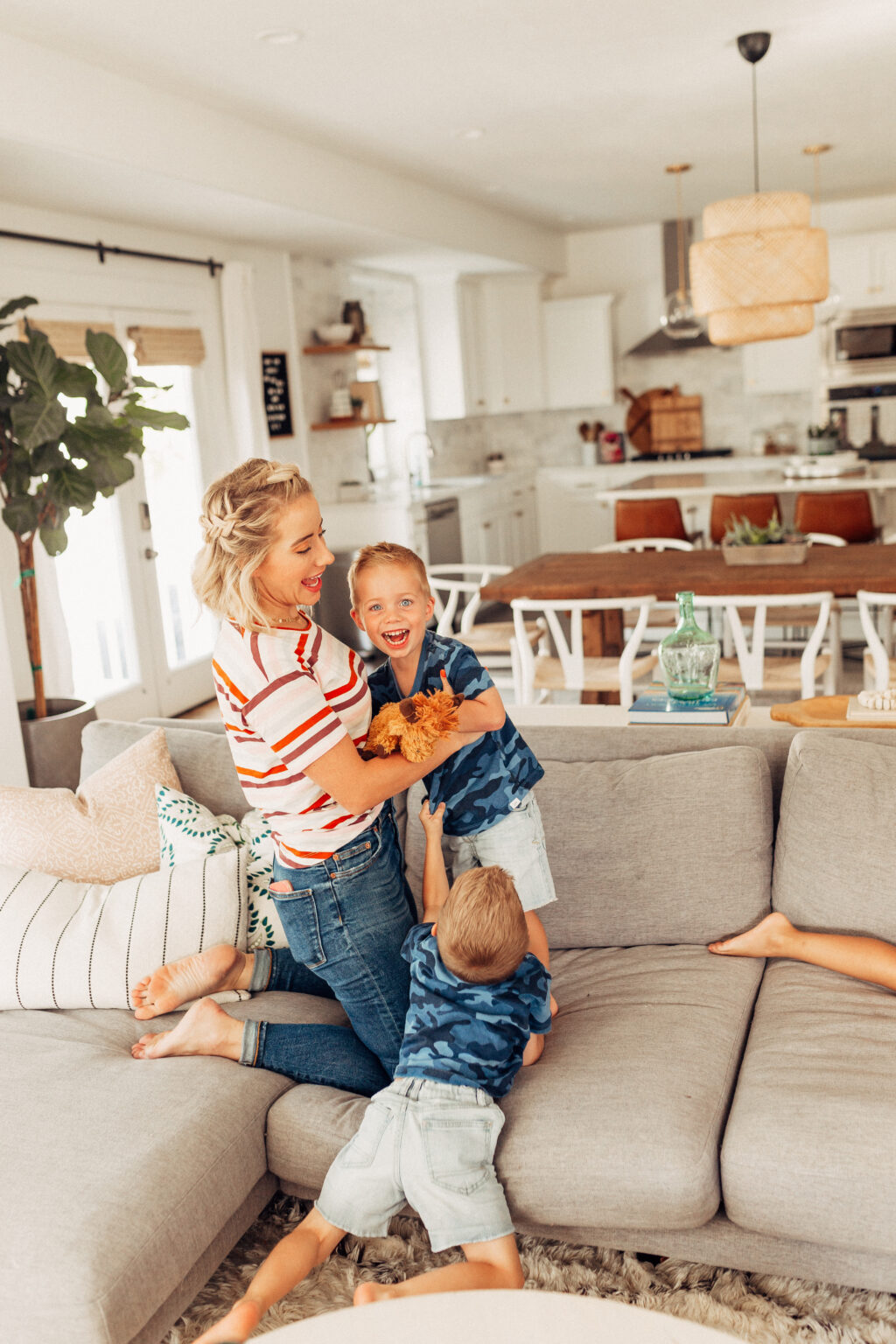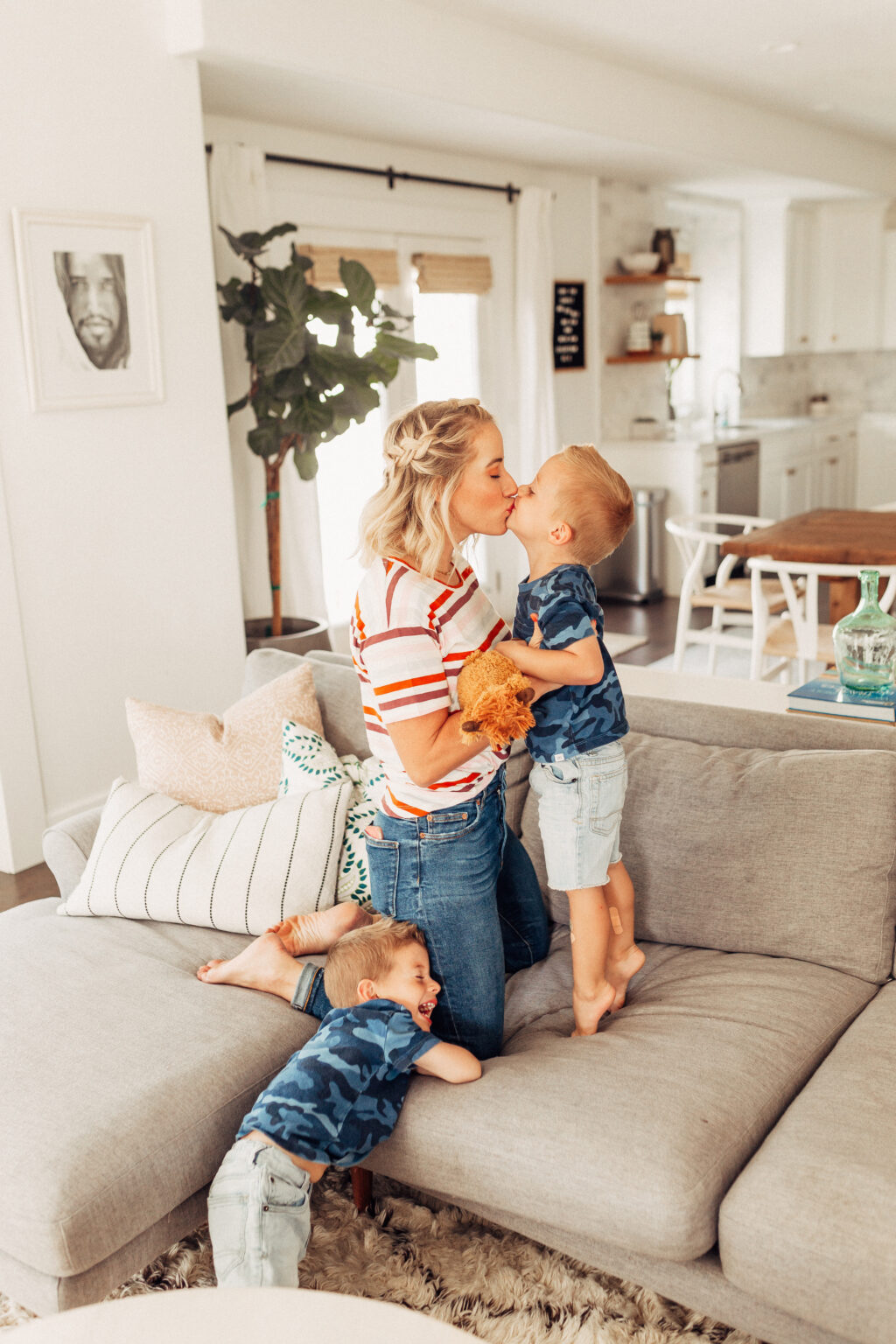 Get a FREE Doorbell Cam!
Do you have a security system? Do you like it?! I had one and truly hated it. If you are interested at all, click HERE and fill out the information so that Safe Streets can stop by and get you a free quote. If you choose to move forward with ADT, they will give you a FREE doorbell cam (valued at $149) just for knowing me… I guess there are perks to being my friend haha!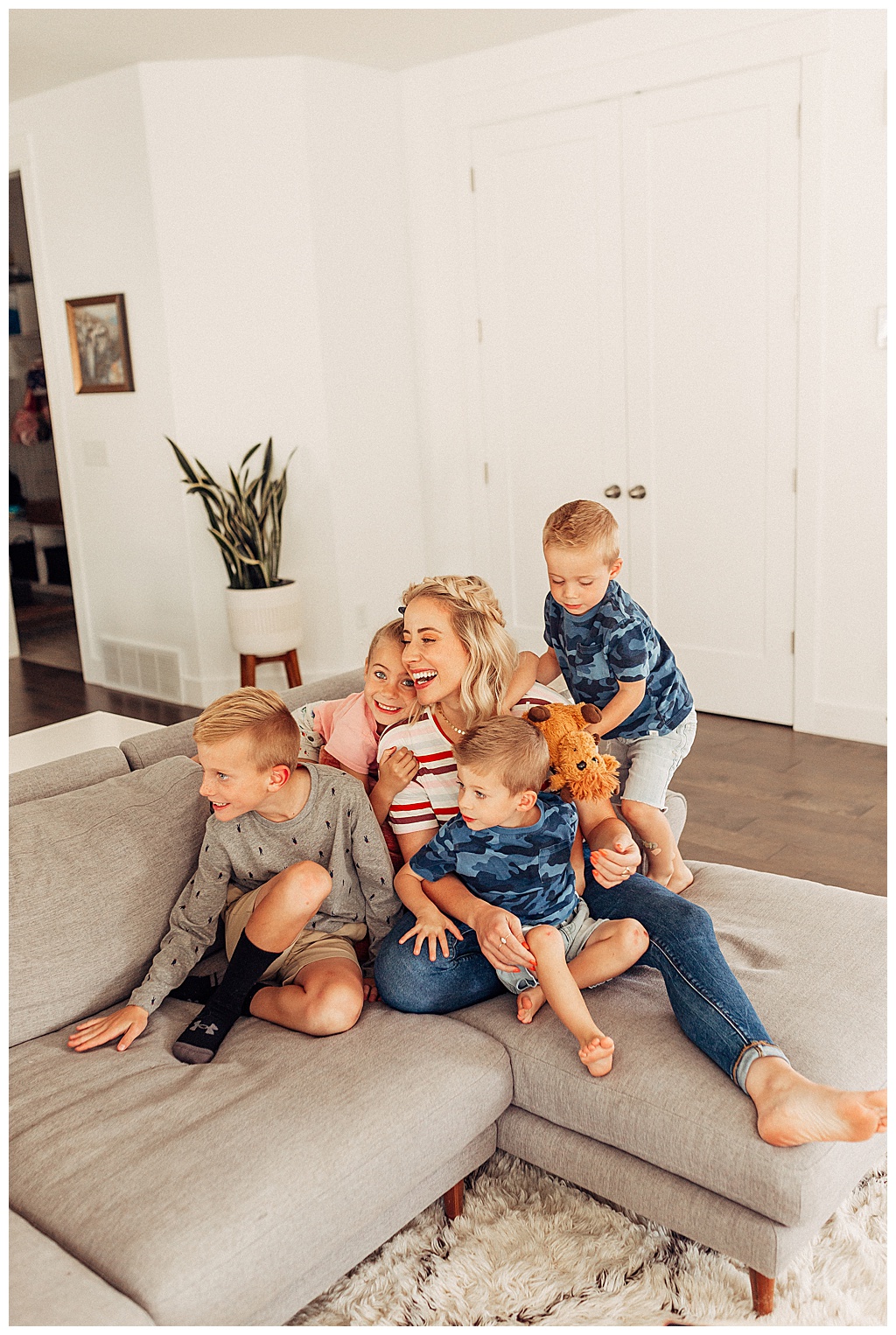 Honestly my heart is so full right now. I'm so lucky that I have healthy kids and a beautiful home that we get to sleep in at night. I'm so grateful for ADT, they came in and rescued me from so many sleepless nights where I'd wake up hearing things that probably weren't even there but it was real for me! It's a constant fear and anxiety when you feel like you're not in control of your own life or home. So check them out, I've really really loved working with them and their system is the best. They've been around protecting families for over 145 years. I didn't misspell that. One hundred and forty five years. They're the best you can get and they're insanely affordable.
Alright babes, let me know if you have any questions and don't forget to fill out your info HERE for your free quote!
Abby