Wow has this year been flying by. Halloween will be here before we know it and I can't wait to see the fun costumes AND the gorgeous Halloween makeup all you babes come up with. As many of you know if you've been here for awhile, I LOVE Halloween. It is so fun! So I thought I would get a jump on things early by rounding up some different looks to spark a little inspiration and hopefully keep us all from another year of procrastinating and scrambling.
#1. Vintage 50's Hairstyle
This hairstyle and the next one are 50's hacks — I'm not sure how many "messy buns" were worn back then but either way, they look super cute and will totally work for a costume. This one has a cluster of "victory" rolls on the sides and then it's pulled into a low bun wrapped in a chiffon hair wrap.
This hairstyle is one of my favorites — it's SO fun!! It reminds me so much of I love Lucy and you can do it in a snap. I curled my bangs just to make the hair rolled under easier but that step is optional. You can use a little more product and get the same look without heat, I just didn't want to use too much hairspray as I was styling several different hairstyles.
#2. Pretty Pirate
Welcome to the ultimate pirate costume, complete with makeup tutorial, bouncy curl how-to and of course the classy Halloween costume! After a couple of pretty intense tutorials, I thought it'd be fun to mix it up and share my take on a classic favorite. What do you think?! It's definitely a fun eye look and one that can be worn throughout the rest of the year with a few slight tweaks!
#3. Unicorn
The unicorn horn tutorial for this costume came from hours of experimenting to find the perfect combination and here it is! I've done the hard work for you and created a video tutorial so you can replicate it yourself.
#4. Sandy from Grease
This is a GREAT last minute halloween costume. All you need are black pants and black t-shirt, that bold red lip and the fabulous 50's hairstyle you'll be lookin' fly in no time.
#5. Evil Queen & Snow White
Evil Queen & Snow White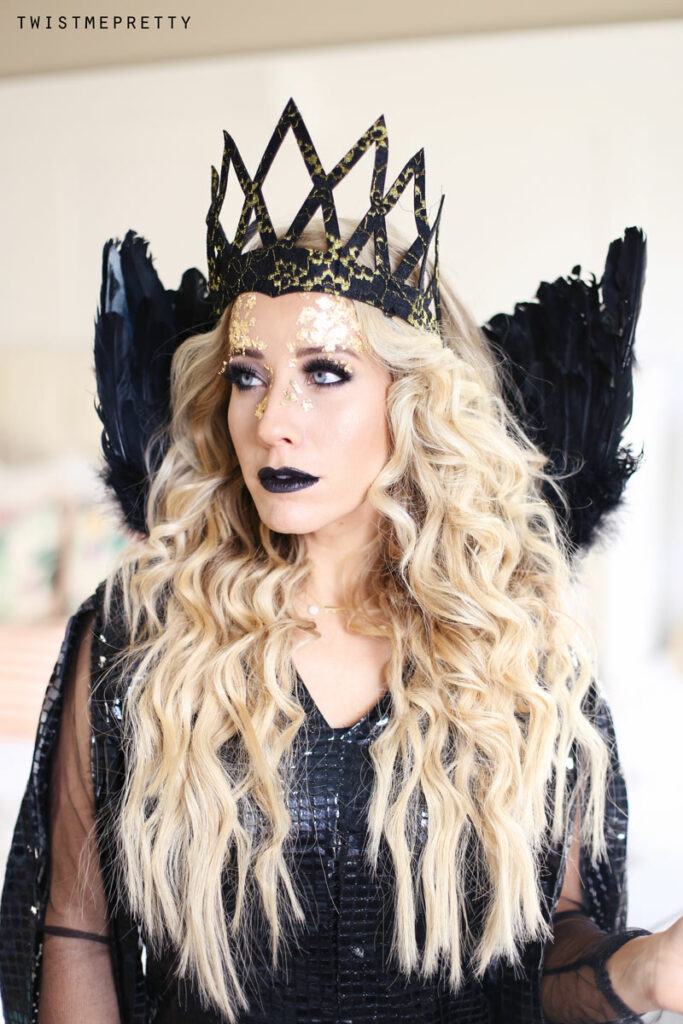 This look is so fun and you believe it or not, it's pretty easy, as long as you have some gold leafing and glue you're set!
#6. Puppy Dog Snapchat Filter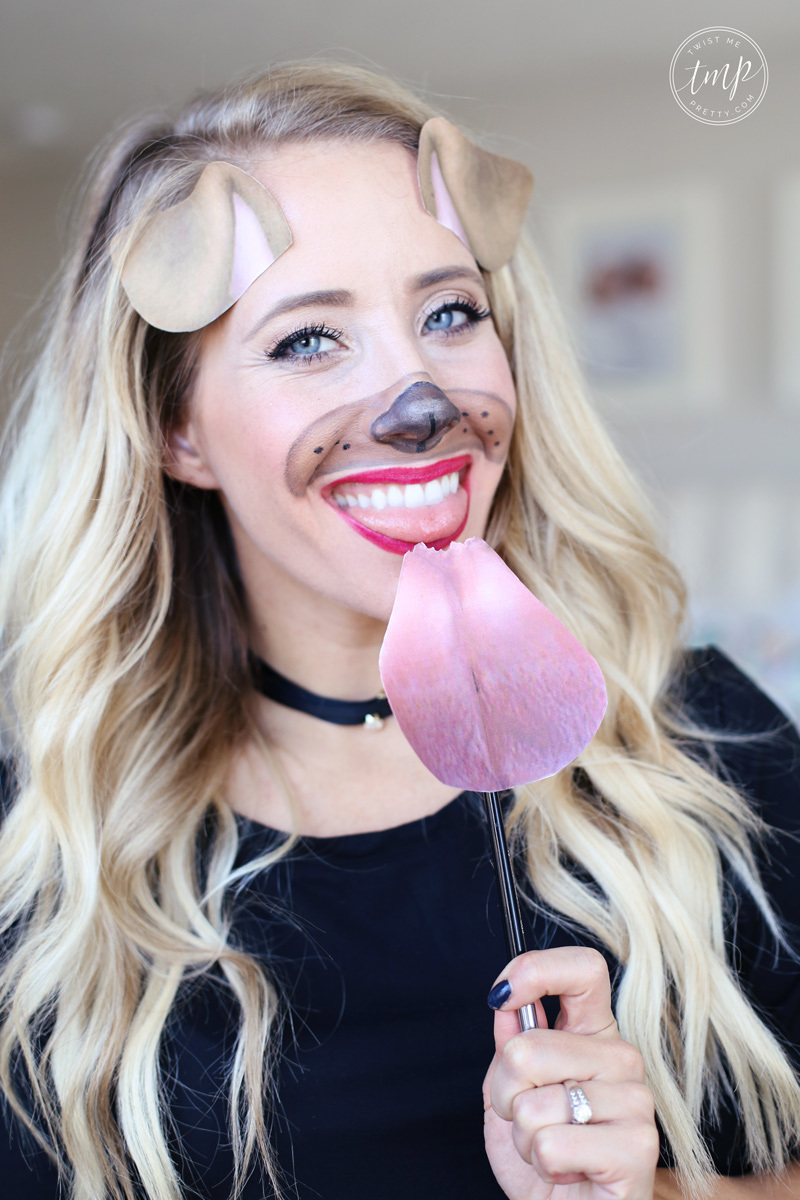 Another great last minute costume you don't even need to go to the store for! You just need a printer and some eyelash glue.
7. Peacock
This tutorial is done using makeup any girl can get and use- yes, that includes the face paint at Walmart. I am not a professional makeup artist and I know you too can recreate this look easily without buying expensive pro face paint.
8. Gatsby
This look is all about the hair, those curls, and that HEADBAND! I am in love! It is from What a Betty, they make couture pieces that are perfect for weddings, special occasions, or even every day life.
9. Kitty or Leopard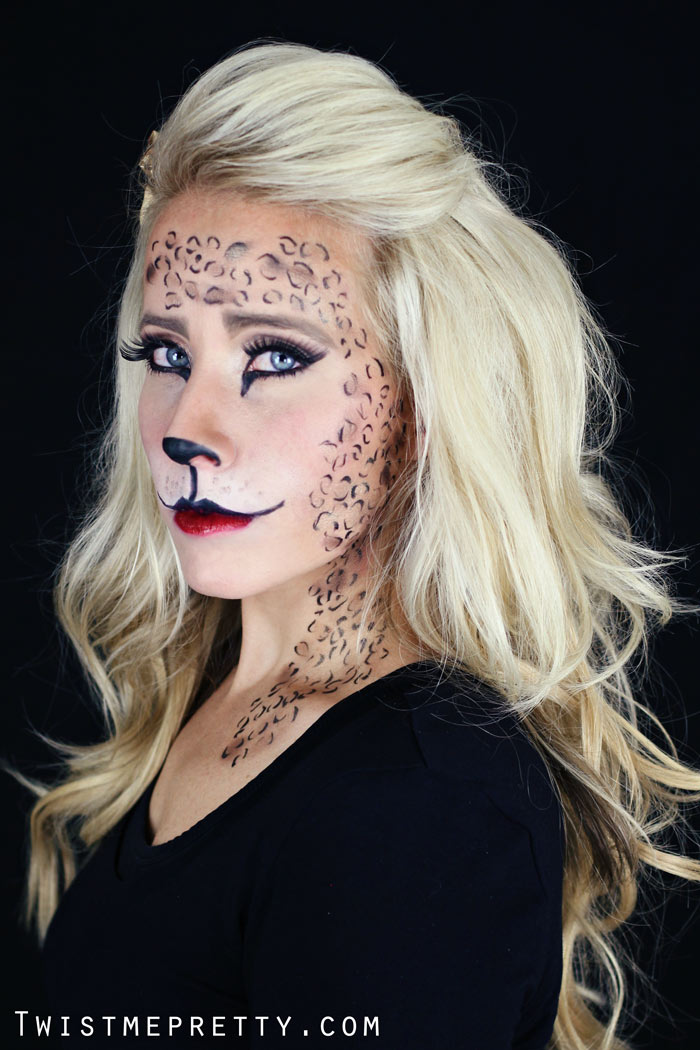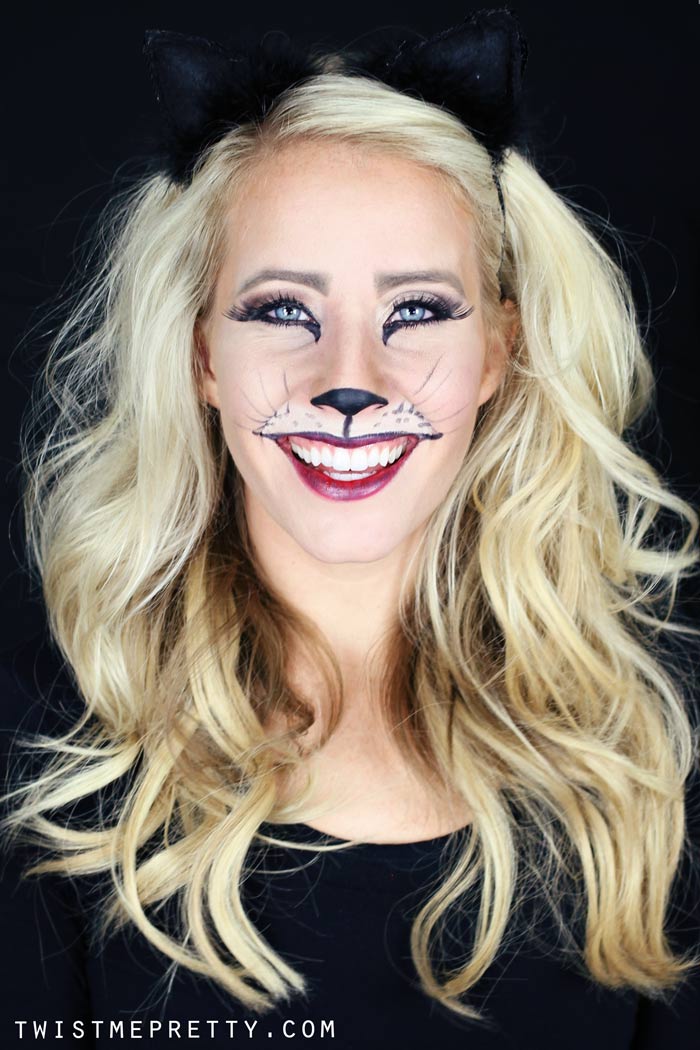 This is another really easy and inexpensive costume you can put together if you are short on time. Just grab those cat ears and your makeup and get to it!
10. Sugar Skull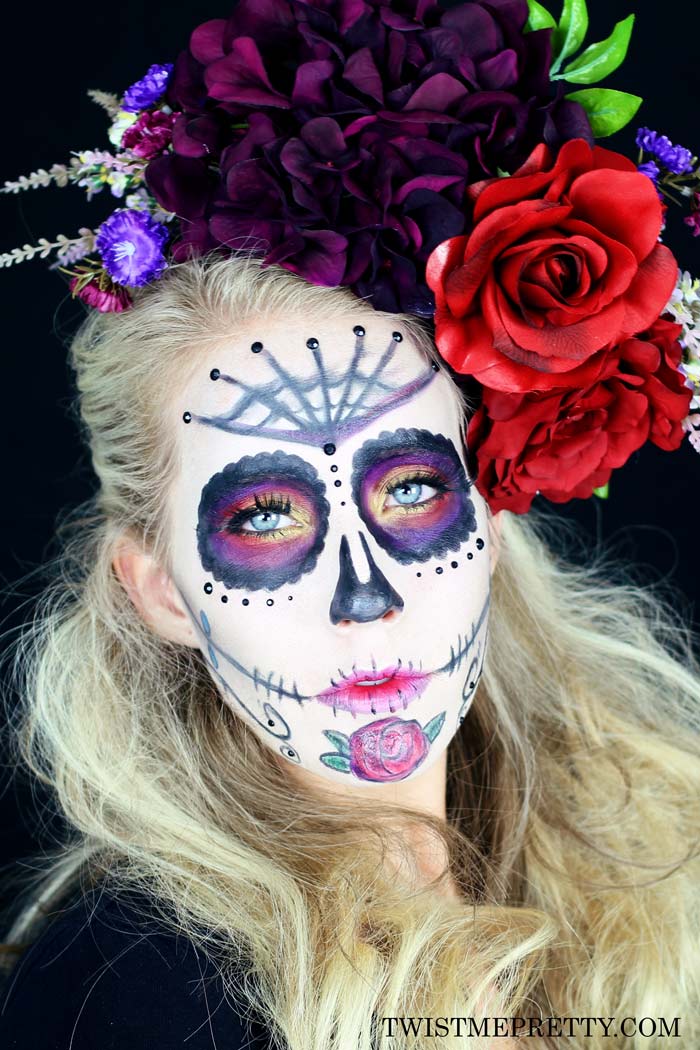 This look is one you will probably need to do a little more planning for since you will need to make or buy a floral headband (I have a tutorial for that) and you will need makeup with high pigment and a lot of colors.
11. 1940's Pin Up Girl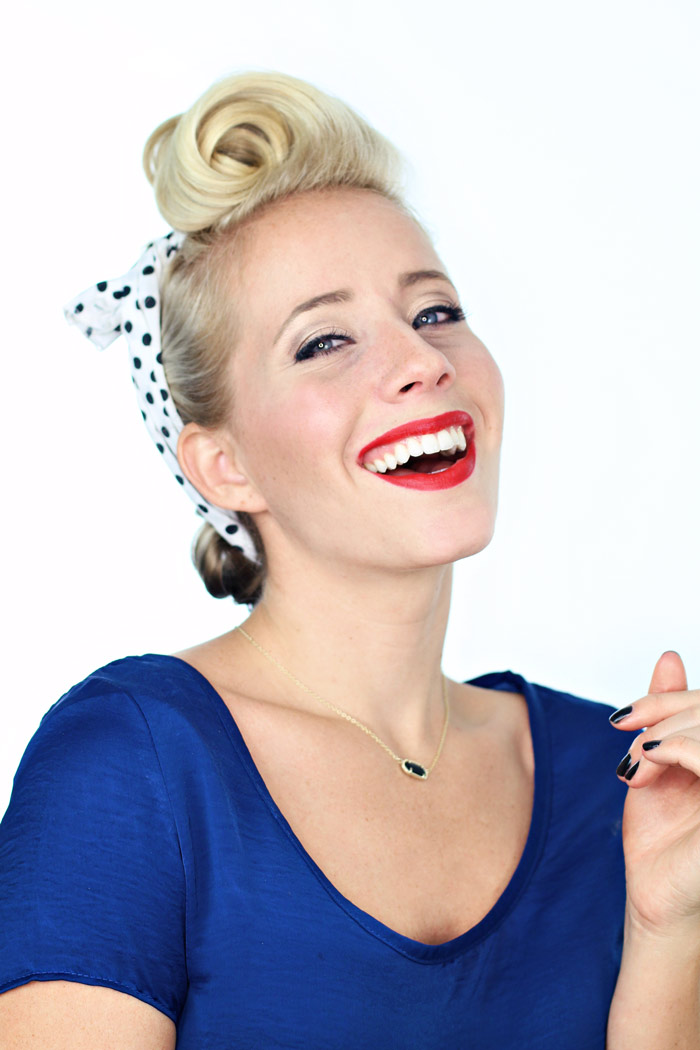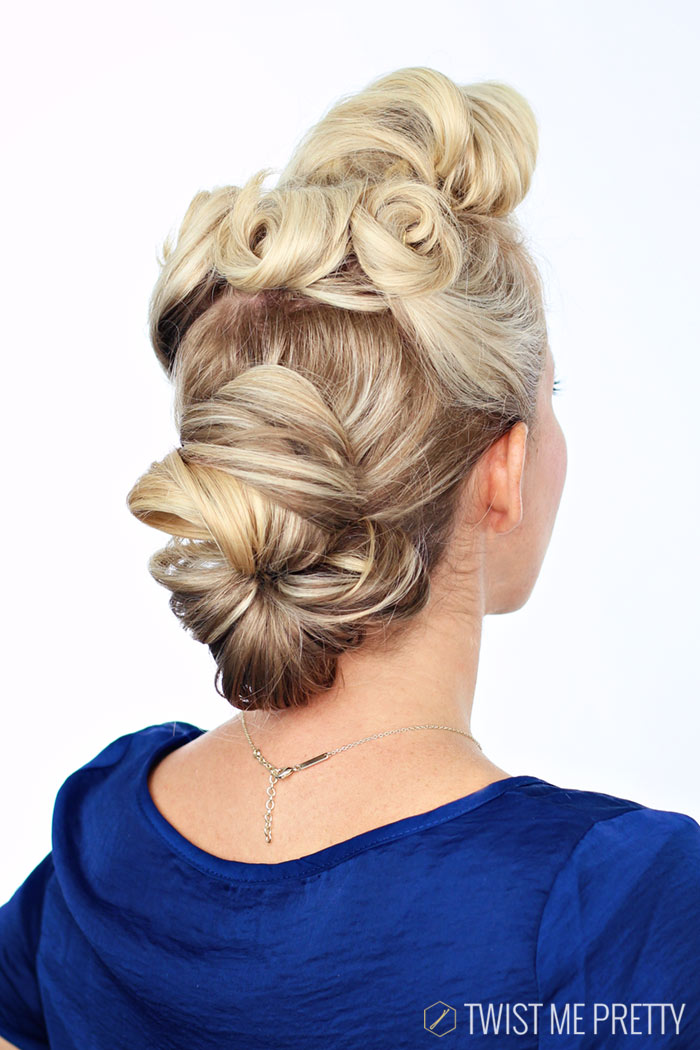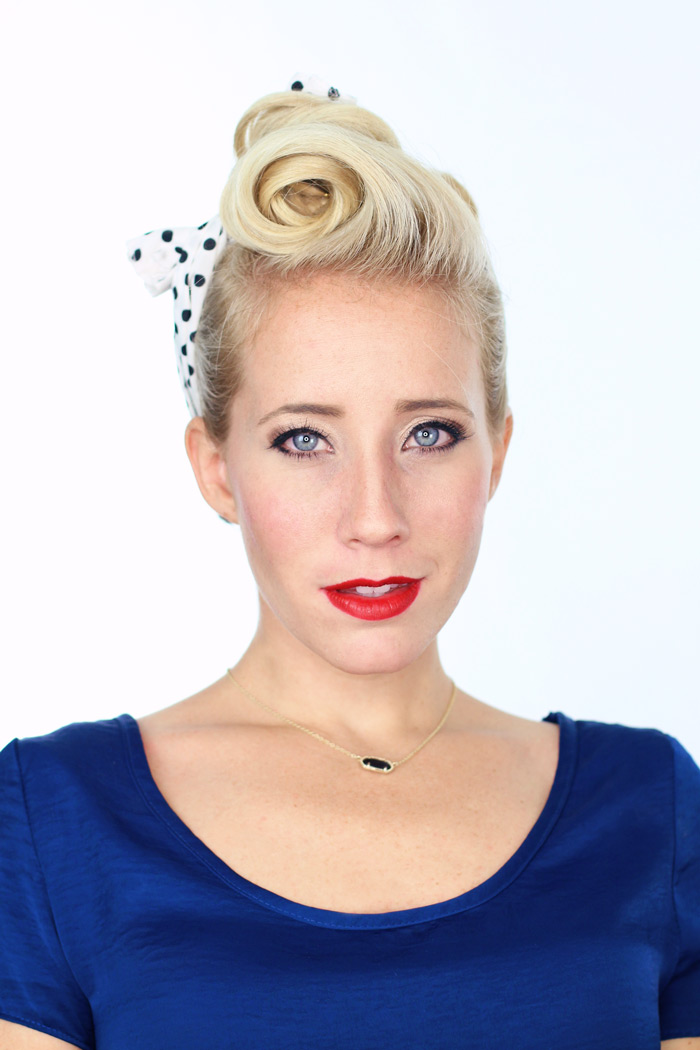 Another inexpensive costume you can do with just a scarf and makeup because this is ALL about the HAIR! This hairstyle is pretty high maintenance therefore, make sure you give yourself some time but it's a fun one and a great option if you don't want to spend any money!
That wraps up the makeup and hair tutorials that can hopefully give you a little bit of inspiration for this Halloween! What are YOUR favorite Halloween looks?
Abby