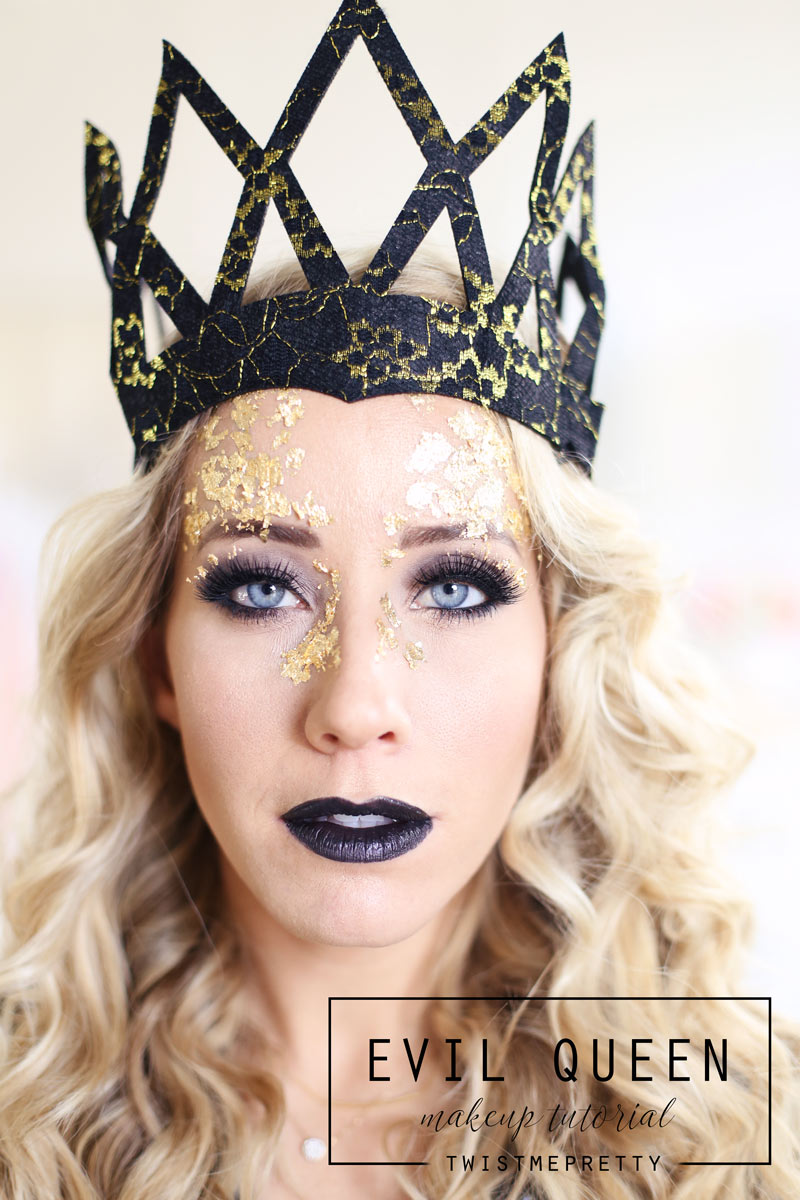 Hey everybody!!! Are you ready for another Halloween hair and makeup tutorial?! I've been so excited about this one and apparently so have you because I've gotten so many DM's from when I shared a sneak peek of it on instagram! (@twistmepretty, why aren't you following me yet?!) Today I'm sharing my Evil Queen tutorial, inspired by the fabulous Queen Ravenna in The Huntsman: Winter's War! Charlize Theron is the most gorgeous villain alive. Period. The end! I thought it'd be fun to gather a few of her different looks throughout the movie and create something that encapsulated the beautiful but ever evil queen. You will be so surprised to learn just how easy this look is, if you know where to find the leafing and you know how to use glue then you're golden… no pun intended ?!

My Queen Ravenna Costume | Headpiece | Black Lipstick (blackberry + matte gloss) | Curling Wand: cheaper iron vs lustrum | Gold Flakes | Savy's Costume | Savy's shoes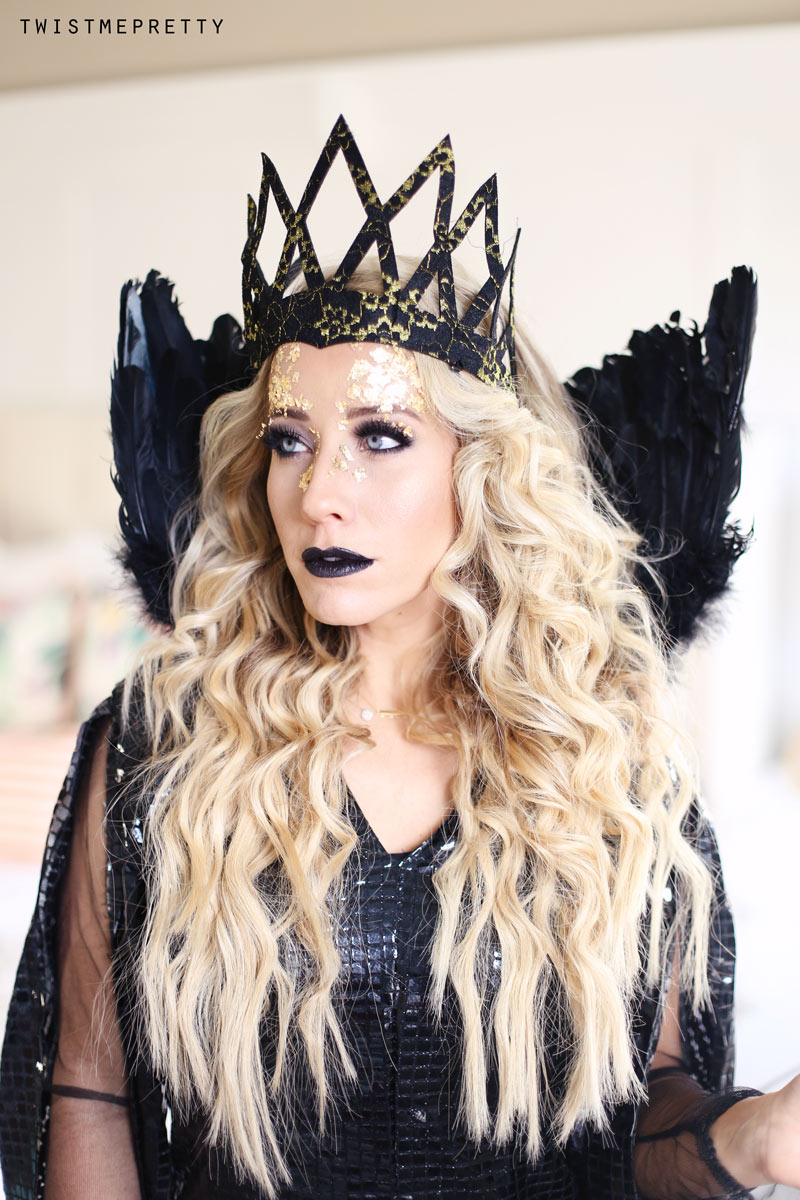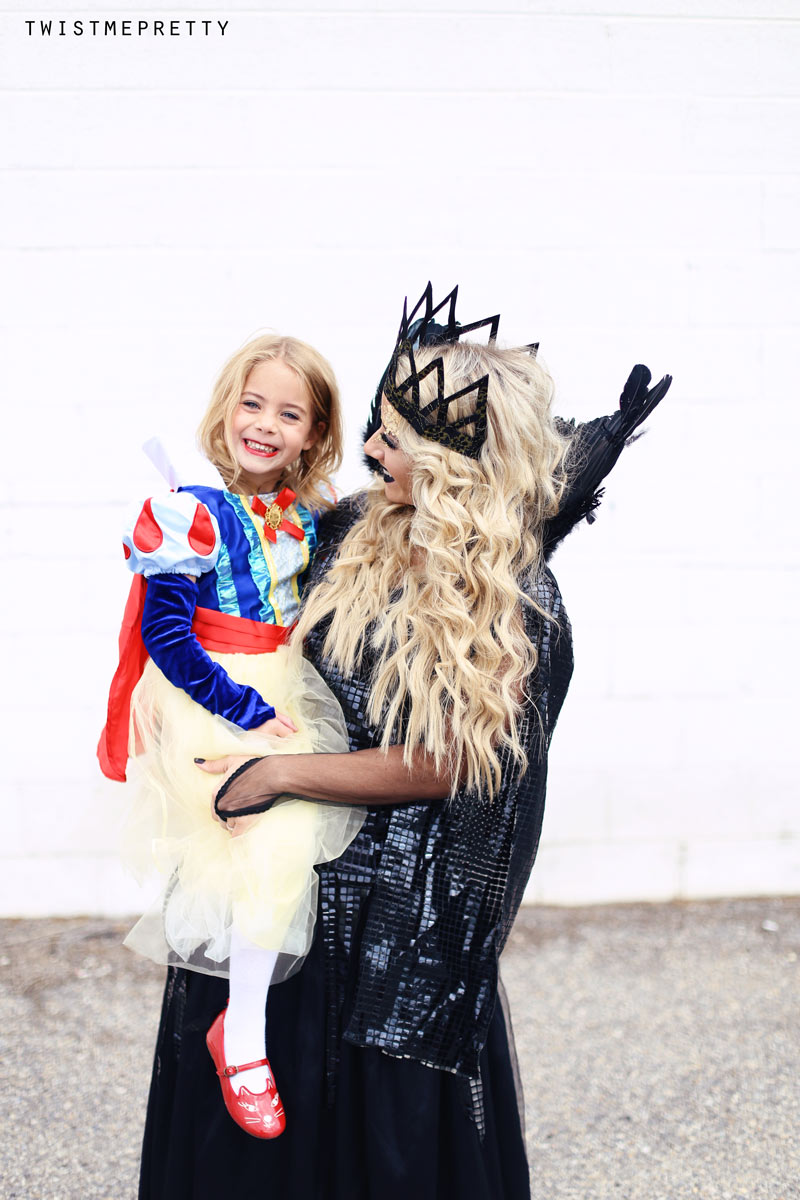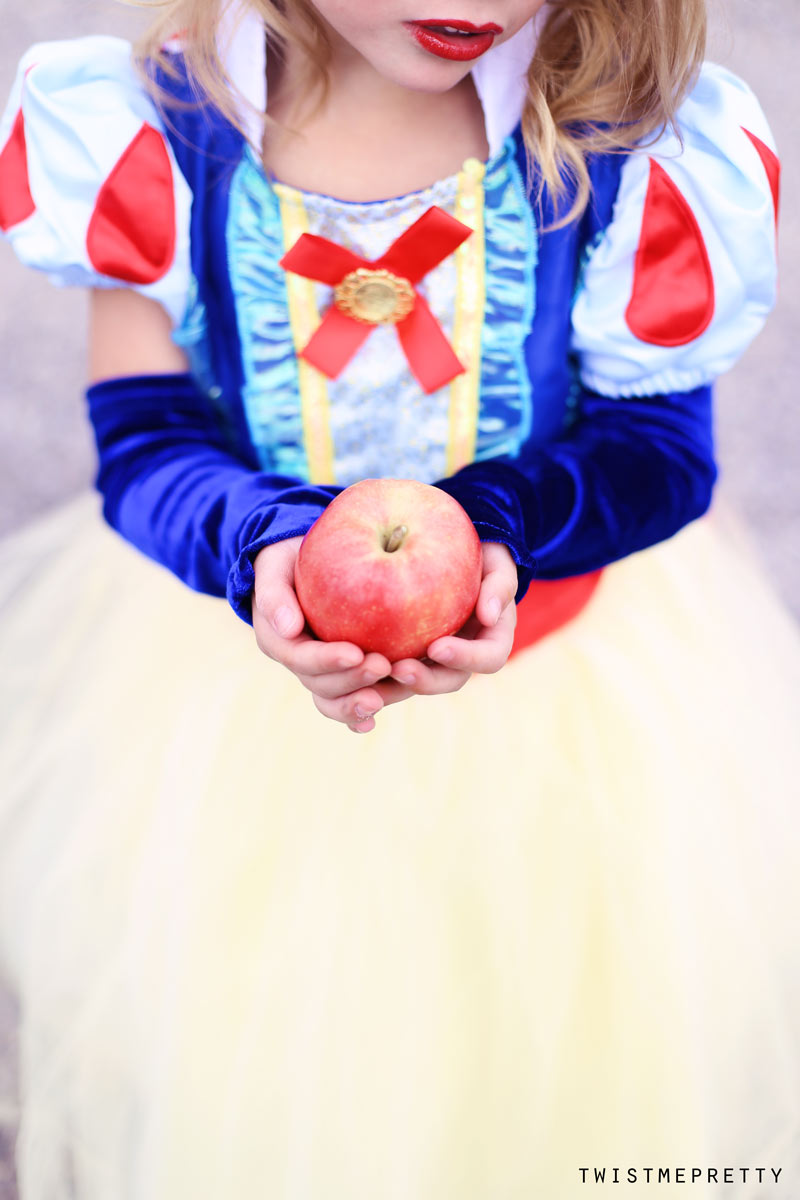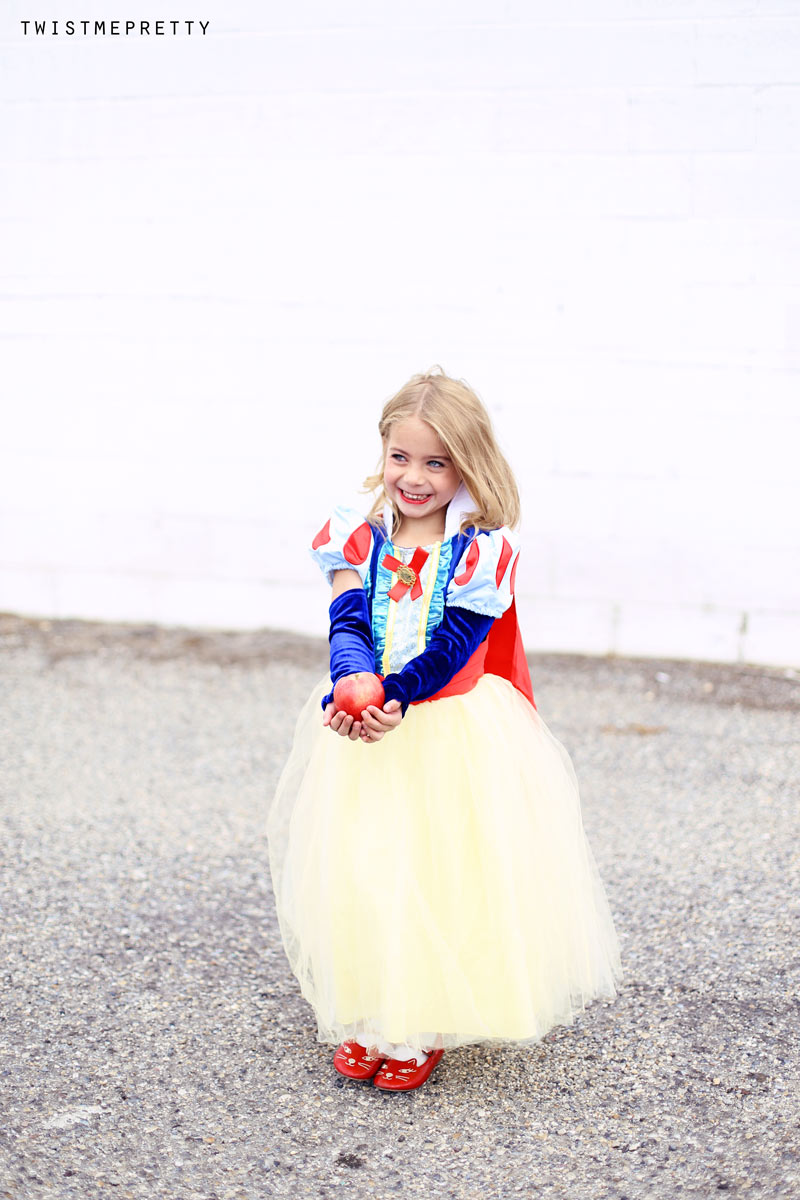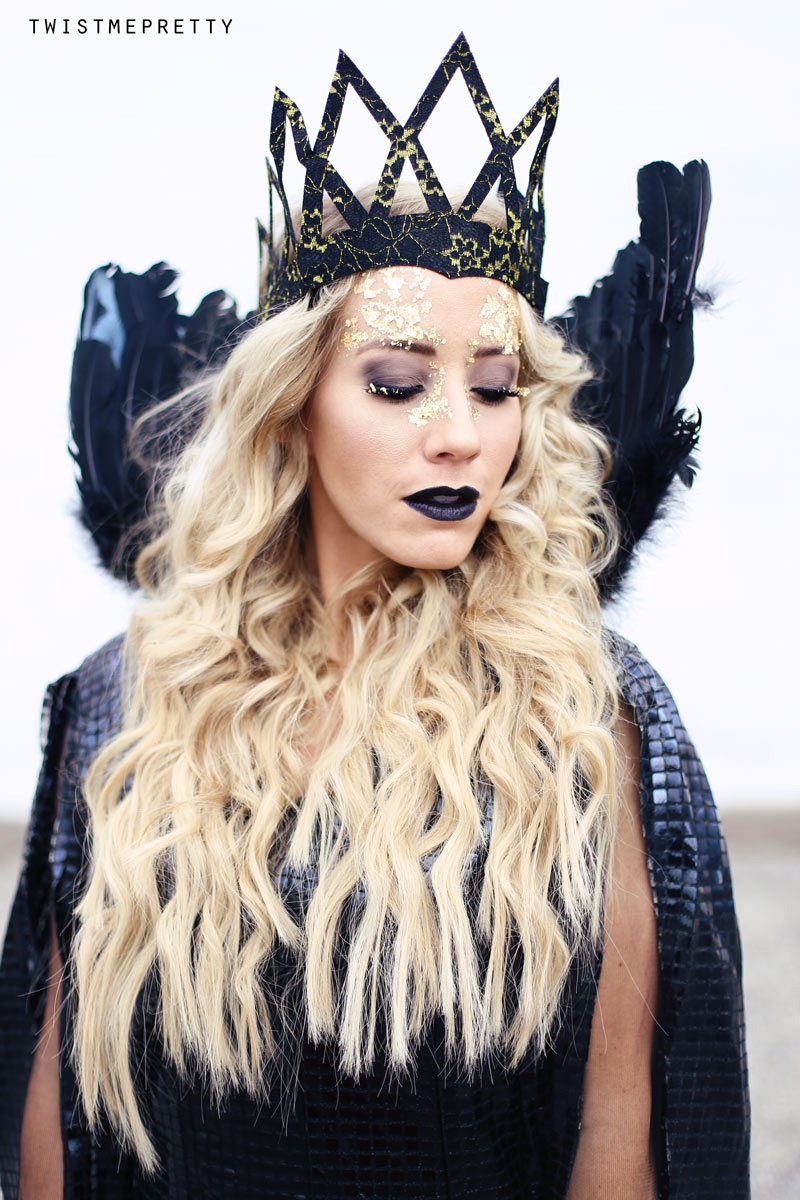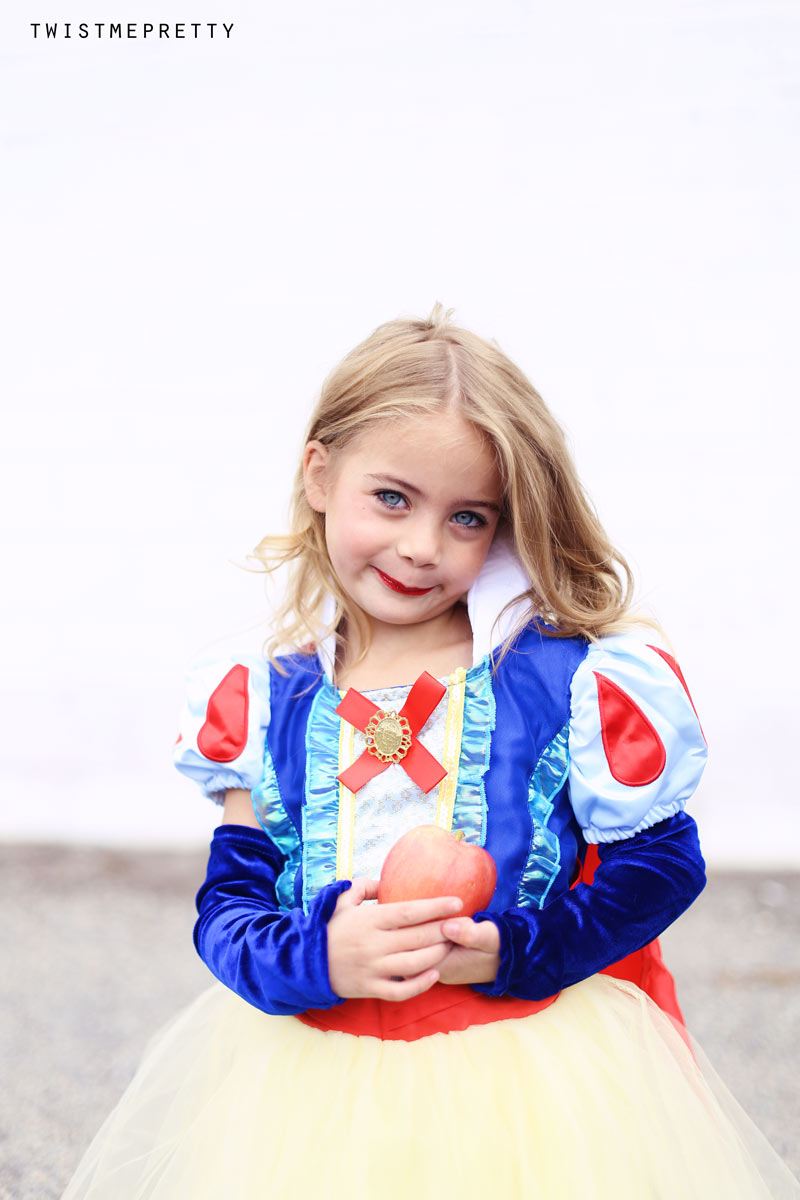 Goodness gracious, this girl SLAYS!!! Savy has loved dressing up with me for all of these tutorials. I used to have to force her to help me with editorial posts and now she's just all over them!!! If I'm only going to have one daughter, I'm so dang happy it's her.
What do you guys think? Are you gonna give the gold leafing a try? Have I at least convinced you to try one of those curling wands? They're so fun and fierce! I'd love to know what you think in the comments and I'm DYING to know what you're being for Halloween. So c'mon, dish!