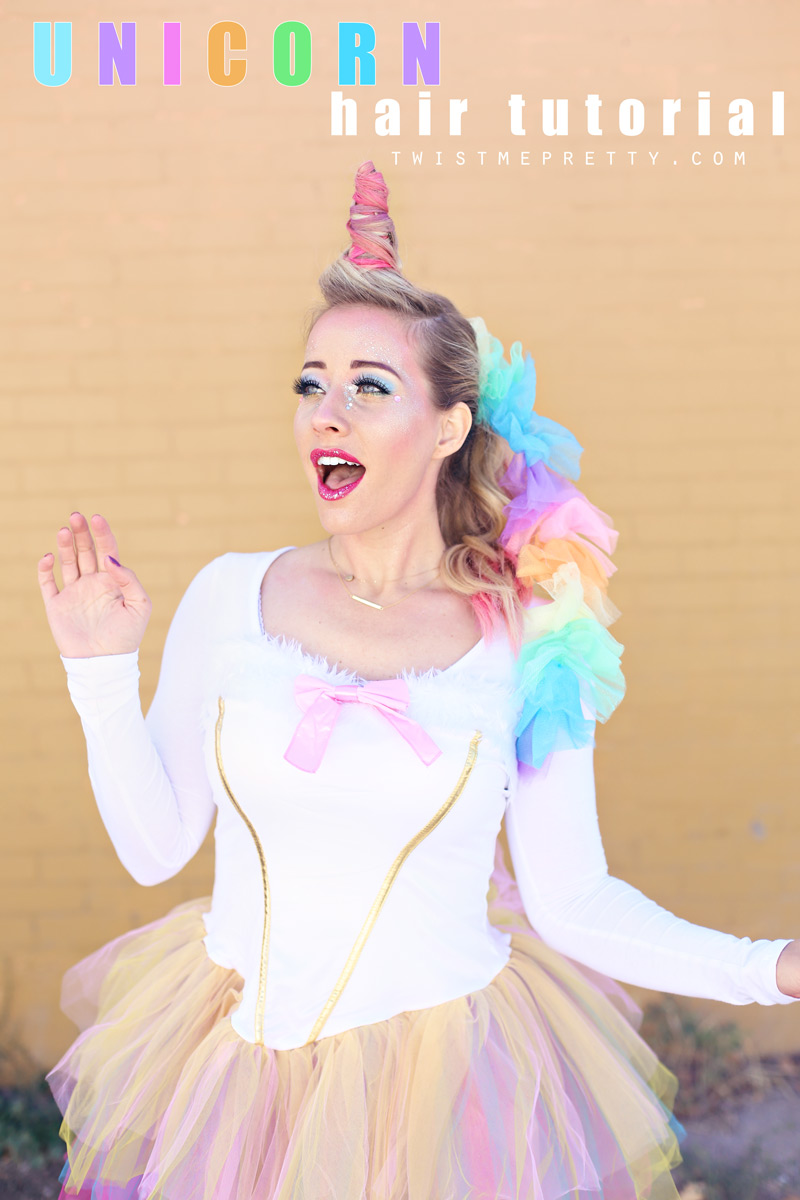 As promised, here is the tutorial on the Unicorn hairstyle! I wore this the other day in my Unicorn Makeup Video so if you're new here make sure to check that out! That post will have all the costume details + makeup products I used!!
This was such a fun hairstyle to create! I went back and forth on the horn, do I create one with hair or do I buy a pretty silver piece on etsy? I decided both are so cute and so I chose to share this look for you procrastinators who won't have time to order something online ? , #yourwelcome! ha ha!!
Down to the nitty gritty. I chose to spray a few extension pieces with some temporary hair color spray. I could have just sprayed my own hair but I spend way too much $$ for my color and didn't want to risk it… you feel me?! And then to add another little color punch to the style, I cut off the tail to the head piece on this costume here. It makes a super easy DIY but time was of the essence, so I just bought an extra costume and cut it off. All you would need to do is take little colored squares of tulle and base stitch them together so that you can cinch them up and make them ruffly. Someone want to do a tutorial on this? I'll for sure link to it!!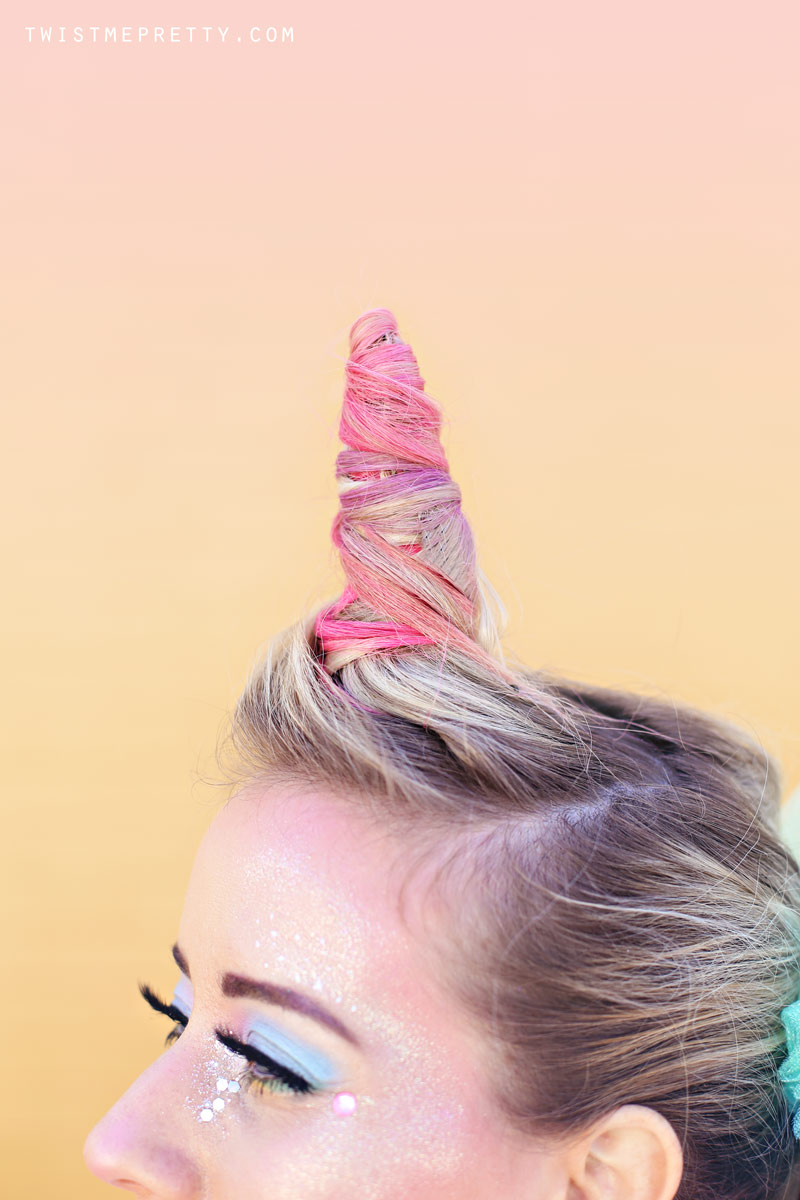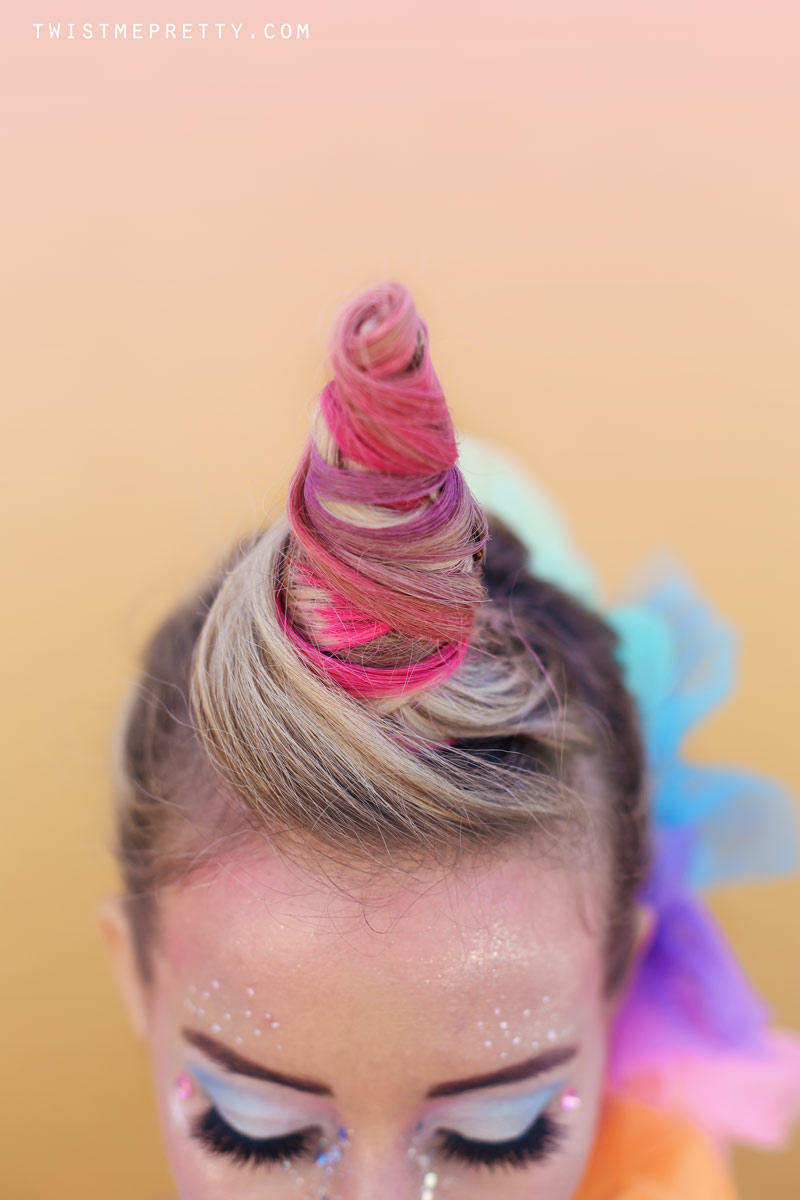 As for Savy's hair, it's just a succession of little messy buns pinned together with bobby pins. There were so many ideas floating around in my head for her hairstyle but when I saw her headpiece it just made sense to do a mohawk type look! And this is one of those hairstyles I have her wear all the time so it definitely isn't specific to Halloween!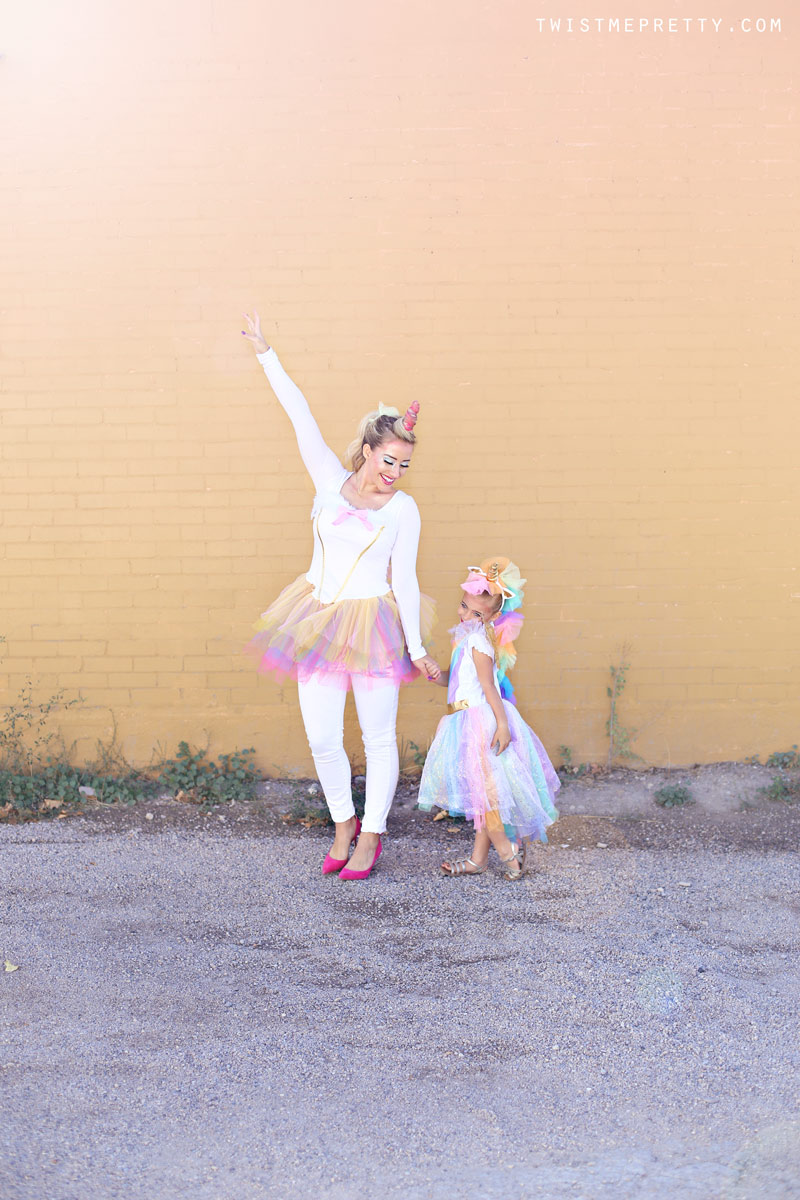 For the makeup tutorial + all the links to our costumes, check out this post here!