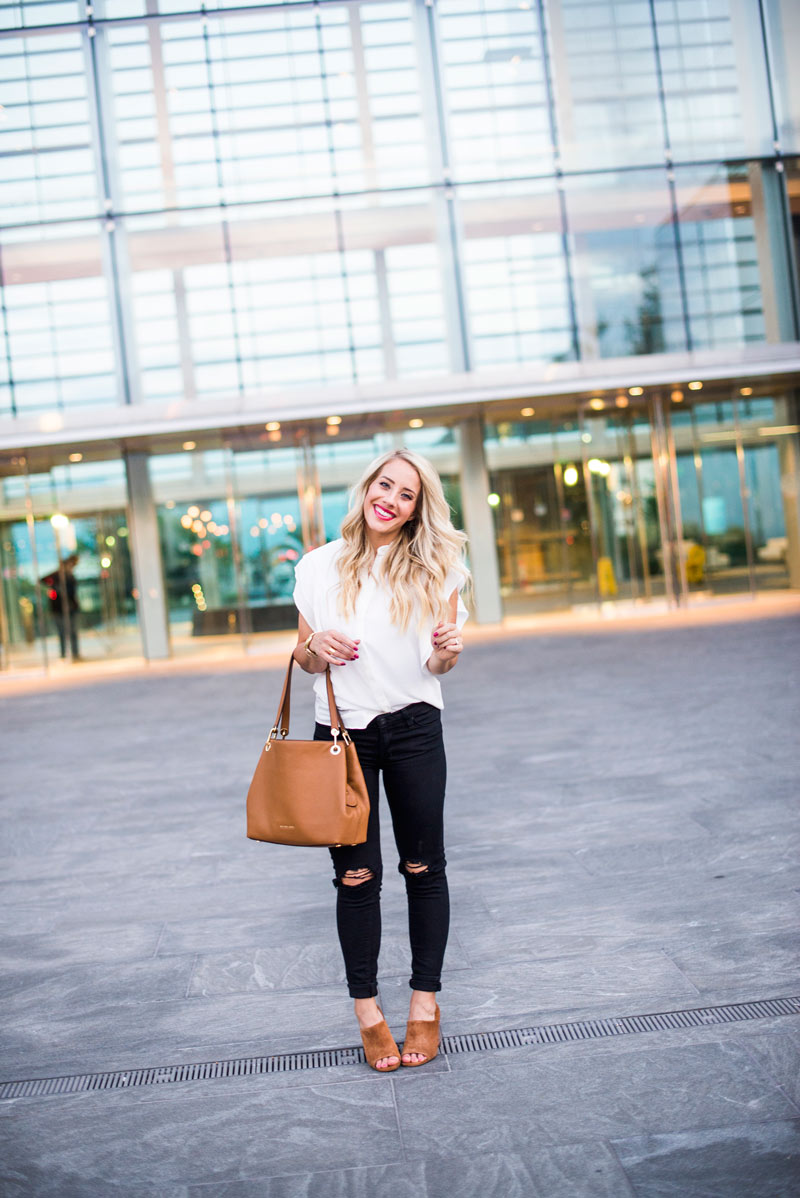 Hi guys! The past couple weeks have been a whirlwind for us and before it gets even crazier I just wanted to drop in and share where I've been and where I'm going! I was in New York last week doing a really fun video shoot with Palmers and this Thursday I'm heading to Oklahoma for the SeneGence Leaders Convention. I'm really excited because my sister lives there so not only will I get to see all my LipSense girls, but I'll get to spend time with my big sis!! After that I'm doing some meet ups in Texas and Florida, again with Palmers! I'll be in Katy, TX on the 27th, and in Houston on the 28th and 29th! And then I'll be in Doral, FL on Nov 3, Apopka on the 4th and Hialeah on the 5th! WHOA. That's a lot of places! There will be several beauty gurus at these stops so if you live nearby it would be sooooo dang fun to see you!!!
You're probably wondering how in the world I'm traveling so much without my kids?! Brian. I couldn't do any of this without him! Truth be told I get really home sick when I travel with out my family. I love traveling and meeting new people, having new experiences and just seeing the world, but I prefer to do it with my family by my side. So this whole experience is definitely bitter sweet for me!
I've planned some awesome tutorials though for YouTube, I'll be doing a Q+A with a few friends tonight on Facebook, I have some super cute outfits and favorites I want to share an we'll just get rolling into the holidays in no time!
I wanted to ask, because the holidays are almost here, what type of content helps you? Do you want some gift guides, do you want to see a favorite things video? Do you want to know what I'm getting my kids for Christmas, or how we budget + know how much to spend? I really just want to create content that you guys want and that will be helpful for you! Of course I'll share some holiday hairstyles and a couple pretty outfits for those parties but other than that I'd love some suggestions!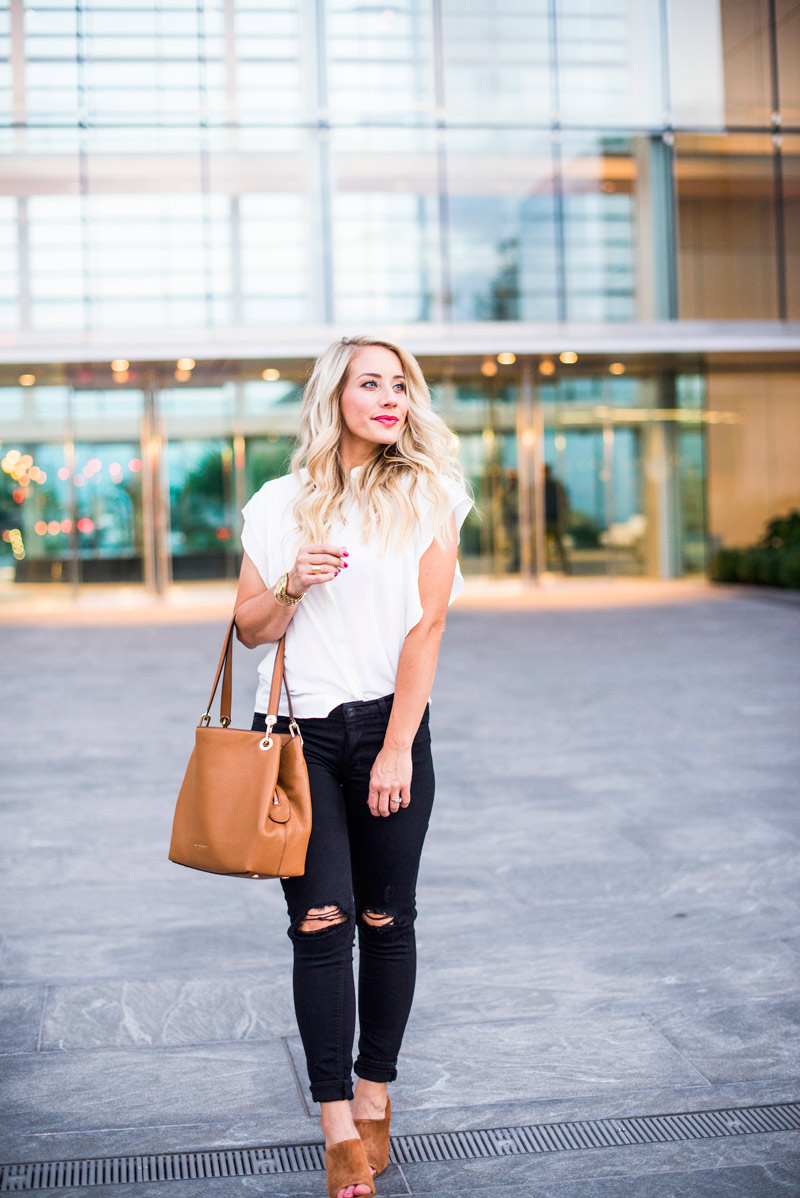 White Blouse | Black Jeans, these are my new favorite ones here. They're so dang comfy! | Block Sandal. Also obsessed with these mules here! | Large Tote | Lips: Fire-N-Ice (navigate lipsense and then choose your color. If you're new to lipsense make sure your snagging a glossy gloss too!)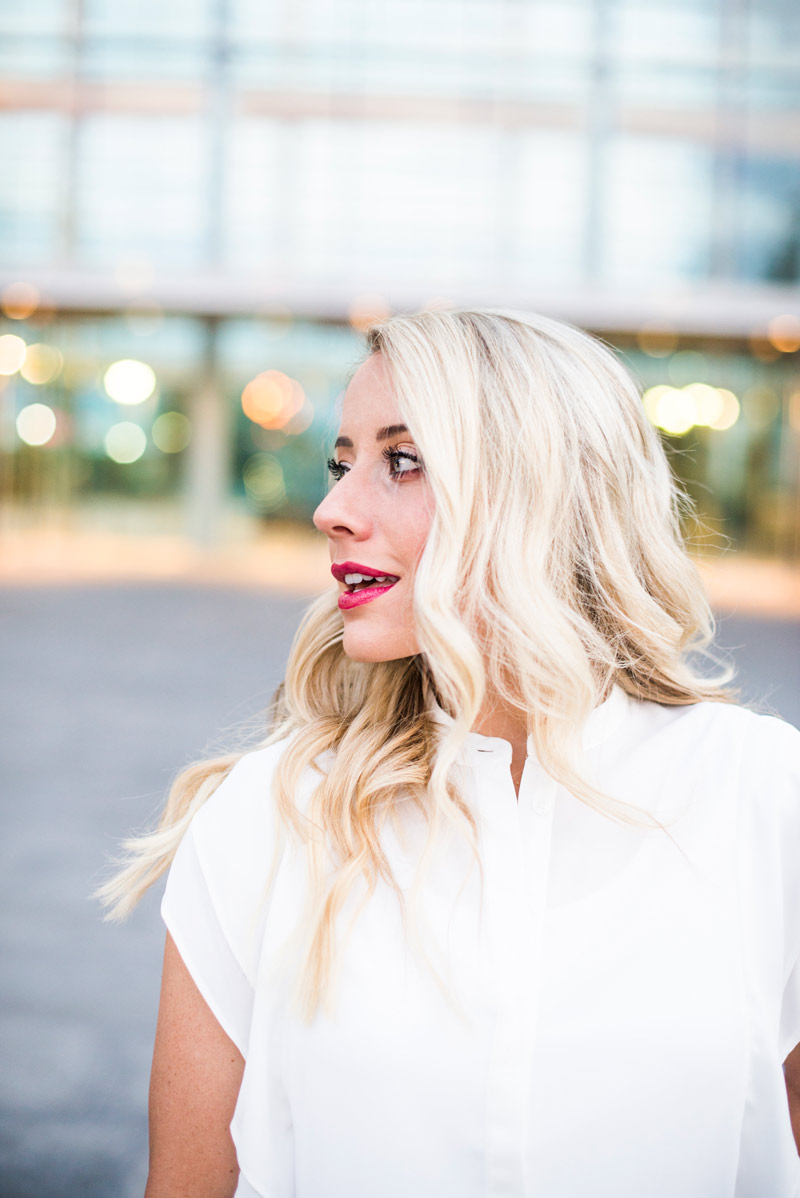 Photography: Trina Harris Photography
I hope you guys have a super fast Monday and that you went to the grocery store last week so your fridge is more full than mine ha ha!!! Love you!! xo