Today I'm sharing THE prettiest twisted updo! I'm just a little bit obsessed with these chunky connecting twists, they're amazing right?! This hairstyle can easily be dressed up or down depending on how fancy you make your messy bun. You could also throw the twists into a half up style, turn them into a really pretty mixed braided style, or fluffy ponytail! Maybe my next video should be 100 ways to style twists… hahaha! But seriously. I could do it ?
If you're eyeing my shirt, it's even better in person! The fit is so cute! I snagged it from ASOS and surprisingly there's still a few size left. For reference mine is a size 4. I'll link up a few other similar favs just in case you miss this one!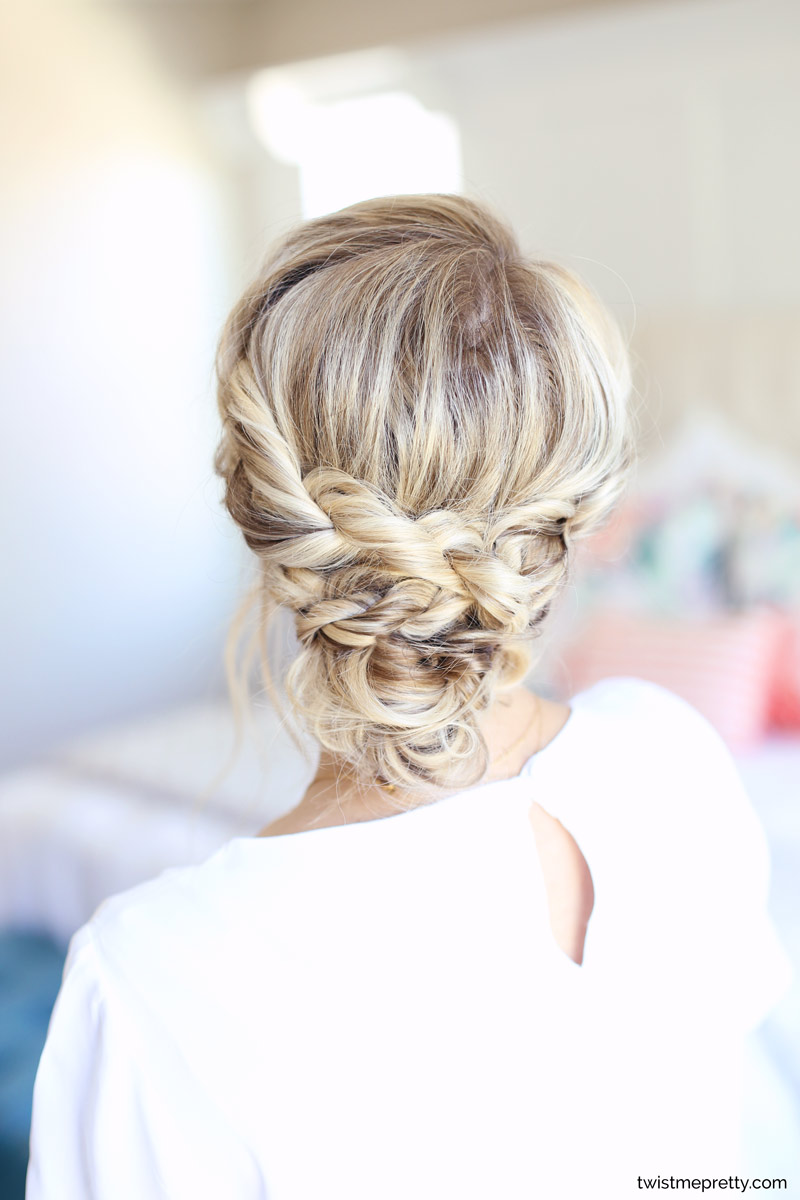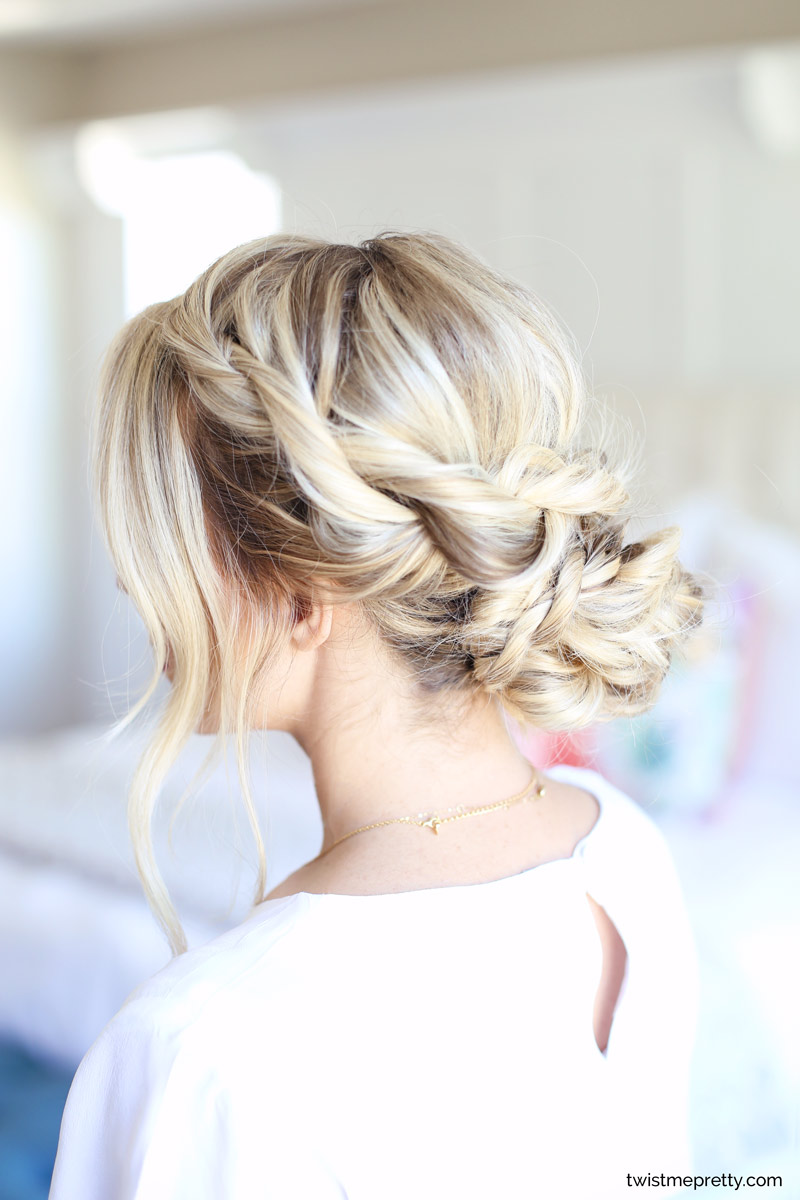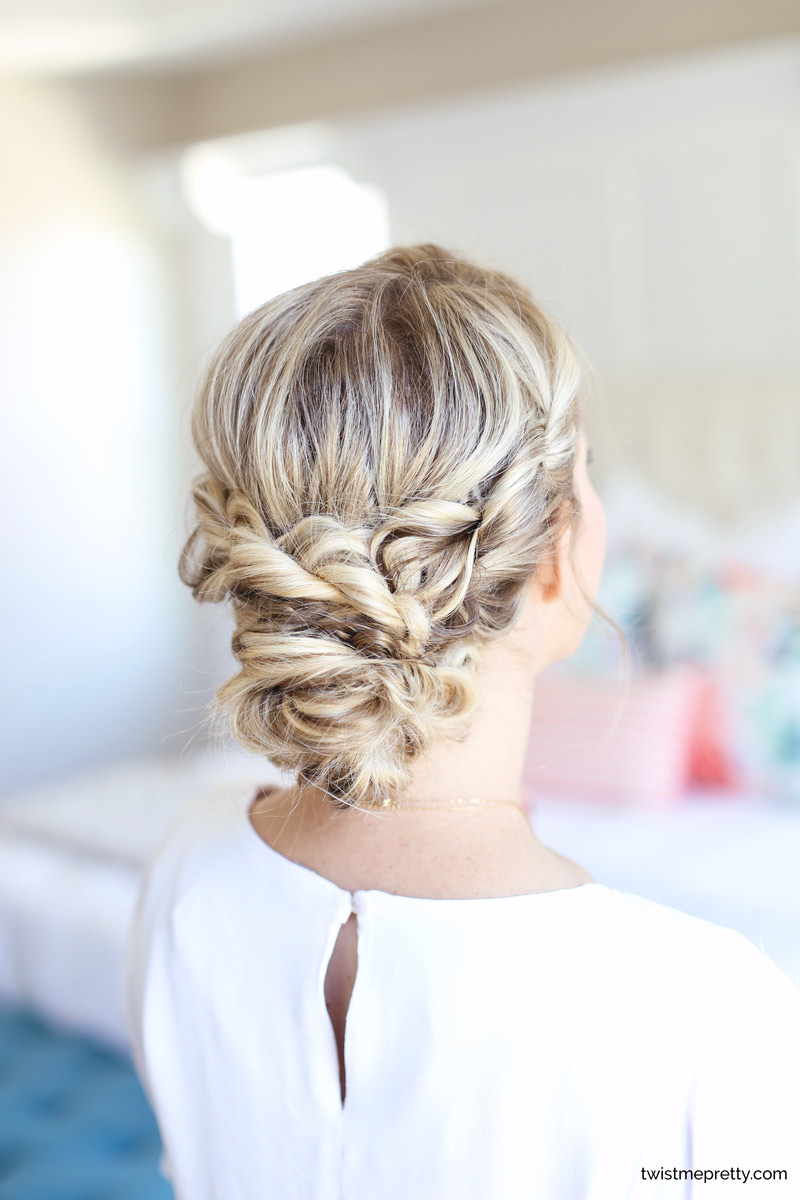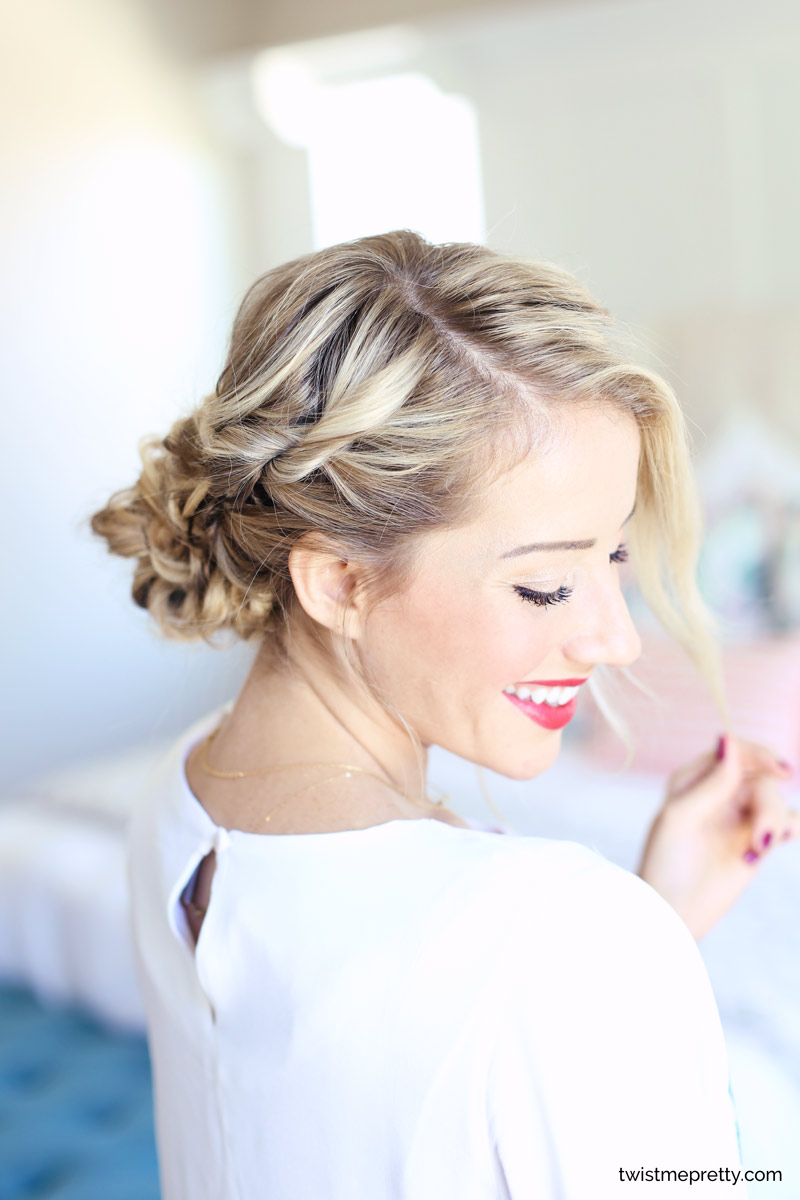 And of course, the video tutorial!!! If you haven't already subscribed to my channel, go do it!! We are SO close to 300K subscribers!
Annnnnnd a little something you can pin to one of your beauty boards! ?