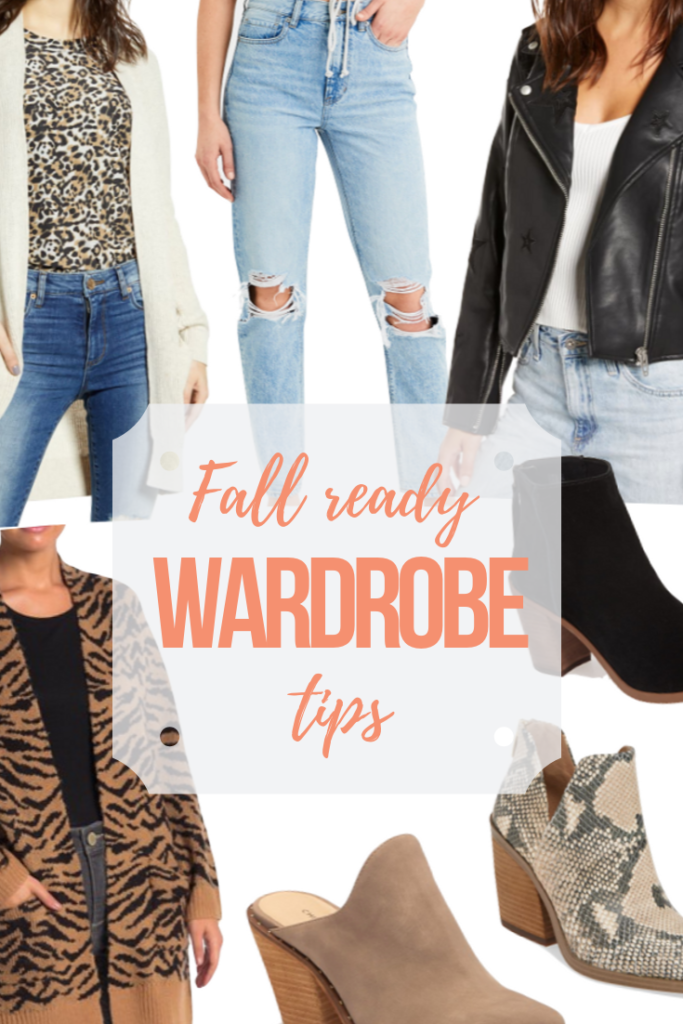 I am so excited to have another friend here to spill all the details on fall wardrobe trends and how we can incorporate them into our existing closet. Saving money + being on trend = Awesome!
Hi Babes!!
My name is Lauren Mueller – I blog over at http://laurenmuellerblog.com/ and I am the queen of oversharing on Instagram – you can find me right here.
I live with my husband and my four crazy, yet cute, kiddos, in sunny Southern California. I have known Abby personally for several years now, and she is one of my most favorite friends. I am so stoked to have the privilege of sharing some fashion fun with you, her best girls!! Fashion is one of my greatest passions, and empowering other mamas to know that style doesn't have to go out the window once those sweet little babies come along!

I'm a big believer of buying pieces of clothing that I can get the full investment value out of! If you buy something that can help you transition into different seasons, you're getting way more bang for your buck! Yes, please!
There are eight key things that can help you build up your wardrobe staples, and transition pieces you already have, into the Fall and Winter seasons that are coming all too quickly!
I'll be sharing four of them here, and the other four you can find on my blog HERE!
Leather Jacket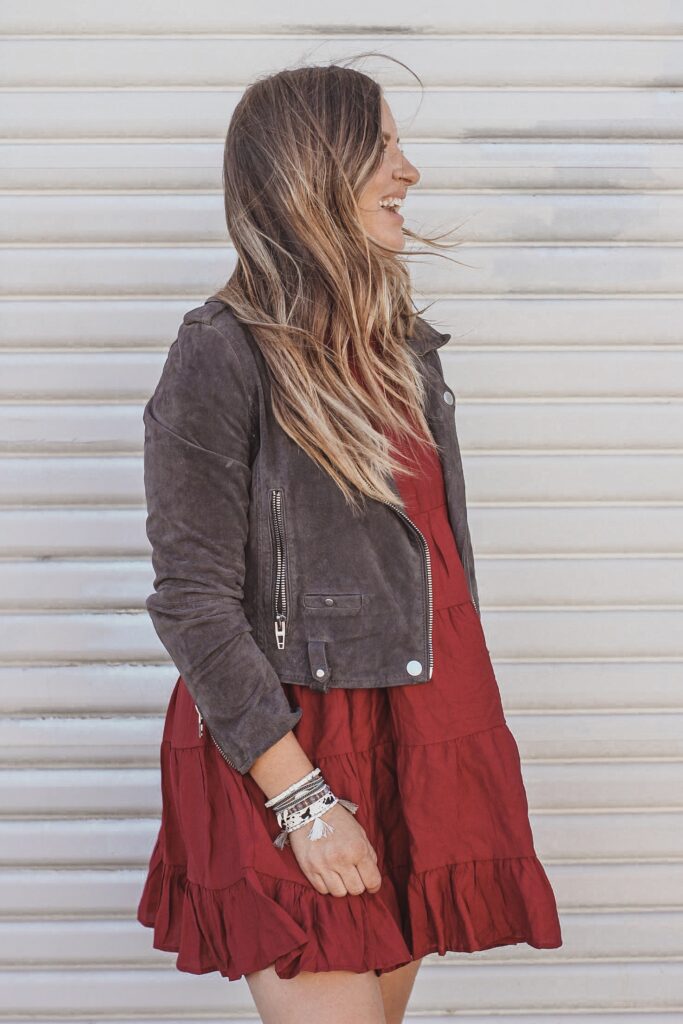 This is a must have in every girl's closet!!!!! It can go over a dress, over a tank or cami, even over one of those graphic tee's you've been wearing all summer.
It keeps the outfit edgy, flirty, young, and fun! A leather jacket can easily be dressed up or down, depending on what you pair it with. My favorite – sneakers, and a dress!
Date night ready, girls night out ready, even dinner with the fam ready!

Ankle Booties
Easy to slip on, can go with skinny jeans, boyfriend jeans, a dress for church, a skirt for nights out… the list goes on!
Everyone needs a pair, and if you only have the budget for ONE, I suggest a tan color. Goes with black and brown, and everything in between!
If you're looking for something fun to add to the collection – SNAKE SKIN!!! It is the number one trend this fall and I am here for it!!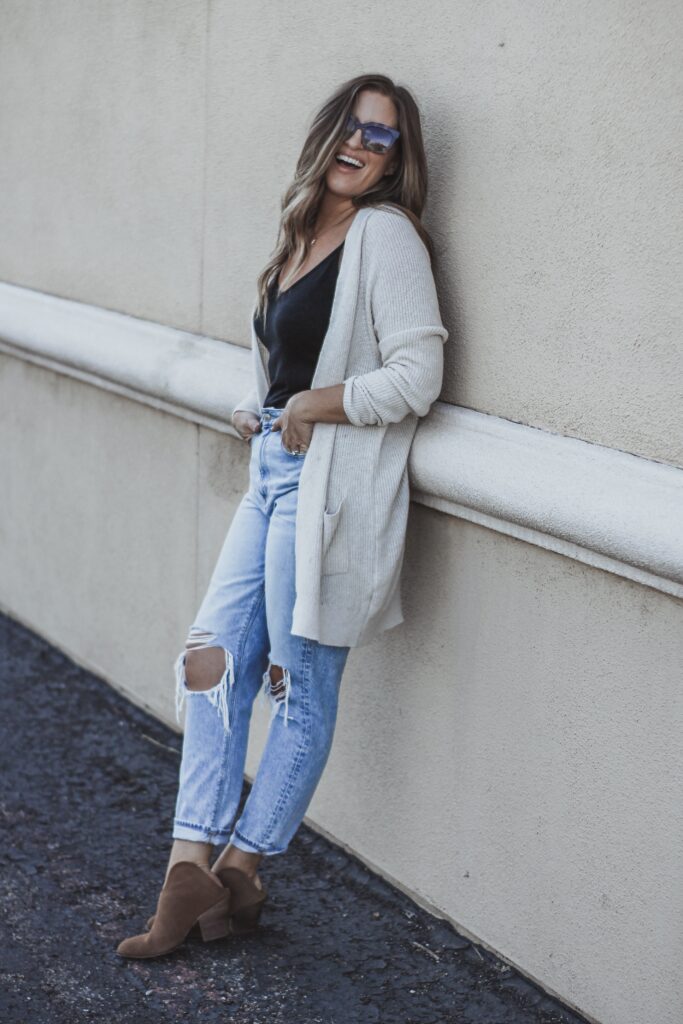 Cardigan
This is the easiest piece to pick up. They have them everywhere you look, at all price points, and thicknesses!
I love a good medium weight cardigan, because it makes my tanks and tees from summer, ready for fall. But it also goes great into spring and even summer with a pair of cutoff denim shorts!

Mom Jeans
Some people call them boyfriend jeans, some people call them tomgirl jeans, some even call them dad jeans! I don't care what you call them, but get yourself a pair!!! High rise. Perfect with those booties we snagged. Throw on a silk cami and a leather jacket with them, and you are good to go for all occasions! If you need to run some errands, just grab a pair of sneakers (I'll be talking Fall Transition sneaks in my blog post HERE)!
These ones are under $40 and my absolute faves. I'll list some other options below, too. Whatever you do – SIZE DOWN!!!! These are made to be baggy, but if they're too baggy, they'll end up adding unecessary pounds and looking frumpy.

What do you girls think?! Are any of these trends something you've already tried, or something you want to try?!
I hope my post today inspired you at least a little bit, to get out there, show yourself some love, buy yourself some shoes, and have a little bit of fun with fashion!
Happy all-things-pumpkin-season… I mean… Fall ;)! Until next time!!!
XOXO, Lauren