As we head into fall, I am sooo excited to have the oh so talented Kelsey of Alika Design on today, sharing her best tips to gorgeous fall decor while staying in budget (how is that even possible)? She has so many great tips here and on her site I think you will love!
"It's the most wonderful time, of the year!"
Who else is with me & loves the Autumn air, smells & weather?! It's never too early to decorate for FALL. Fall decor is gorgeous and it doesn't last long enough in my book – so you better believe that i had my fall decor placed by the last week of August. Hey, at least i waited until the evenings got below 65 degrees here in Utah, right?!
This week I'm sharing 5 TIPS TO DECORATING FOR FALL (without breaking the bank)
HERE. YOU. GO.
NUMBER 1 – Use your "base" accessories & incorporate everyday decor
If you saw my instagram stories, you'll remember that i briefly talked about how to begin the holiday decorating transition. Many of you may not even decorate for Fall because it's too overwhelming, you don't know where to start, or you're already thinking about Christmas. Here's the trick – remove everything off your shelves, console tables, side table, nightstand, whatever it is EXCEPT for your BASES. This could be a stack of books, frames, an object or a garland. THEN – add the seasonal touches. Using this strategy you can have gorgeous fall decor without making a lot of extra work!
NUMBER 2 – DIY a thing or two!
I guarantee you have something lying around your house or stuffed in the back of that closet that you could round up & get creative! And if not – run to the craft store and spend $5-15 bucks to make your own! Fall decor doesn't have to be hard or complicated. I made this tassel garland to hang under my mirror out of the leftover yard from my macrame (that i made a year ago haha) It literally took me 10 minutes to make!! You can find the tutorial of how I made my coordinating macrame here.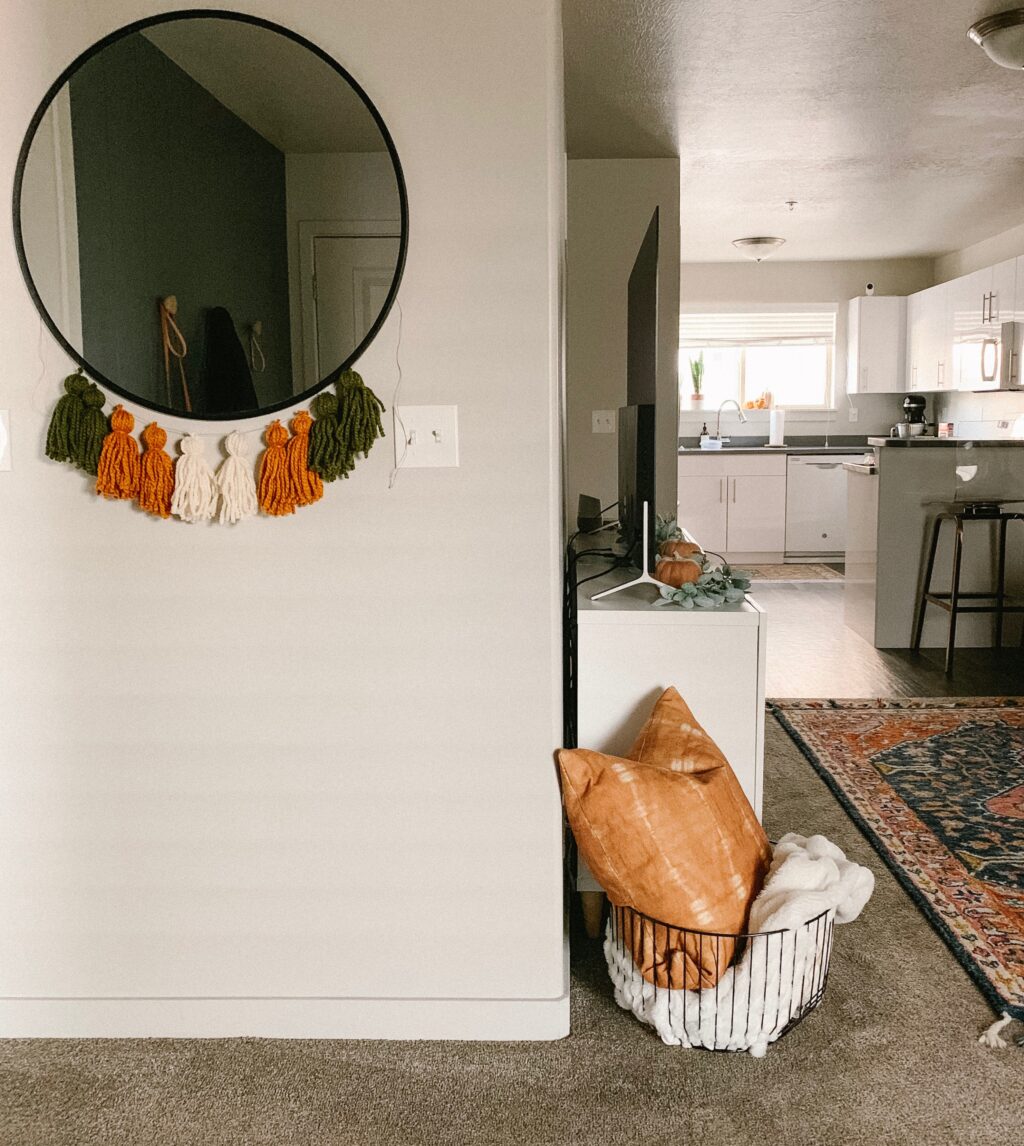 NUMBER 3 – Free printable's!
My favorite hack for all holidays / seasons! My all time favorites are Lover Lees ($2 / month subscription) BUT you can also find SO. MANY. free printable's on Pinterest!! Just search what you're looking for and there are tons of options. Print them right at home and cut to the size of your frame. Easy peasy. This works for fall decor or any holiday/season.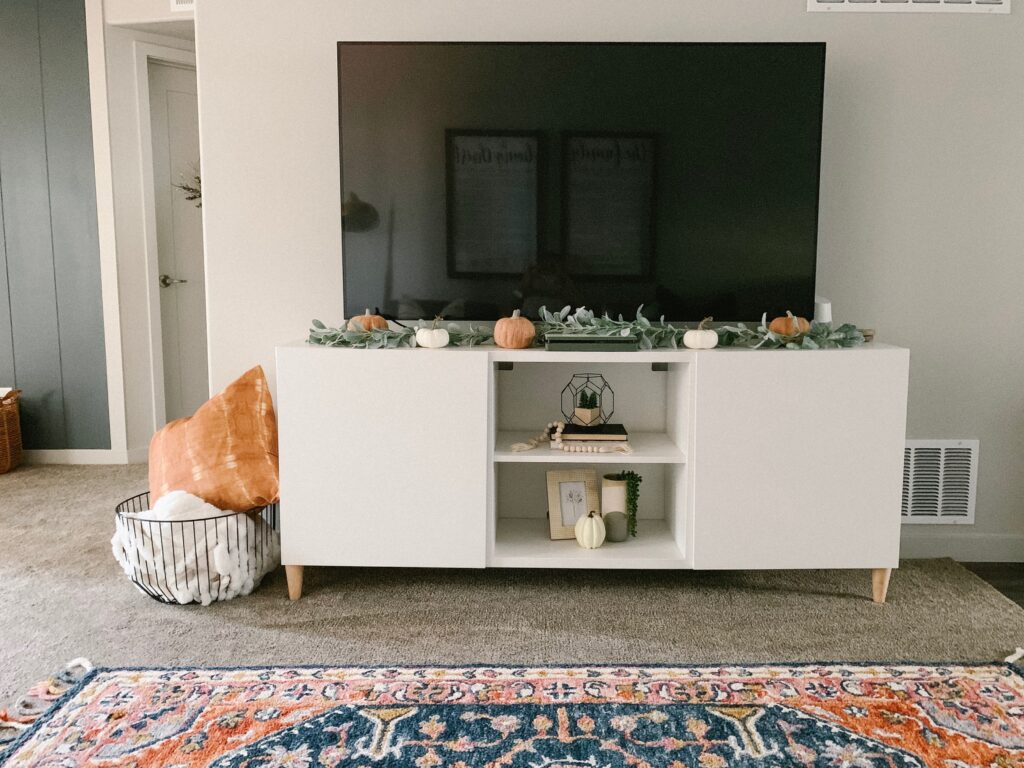 NUMBER 4 – Ribbon, Florals or Candles!
If you have a wreath on your front door you can add or switch out your ribbon with a cozy plaid pattern or a fun classy halloween print! Re use it year after year – or do something new every year since it's inexpensive!
I didn't have to tell you this… but one of the easiest, quickest ways to bring the fall vibes into your home is to pick, purchase or plant autumn flowers to put in your vase! They can be real or faux. Real is ideal… but it may not be in the budget – so find some you love and can use in the years to come!
And of course – get those tasty scents burning in your home!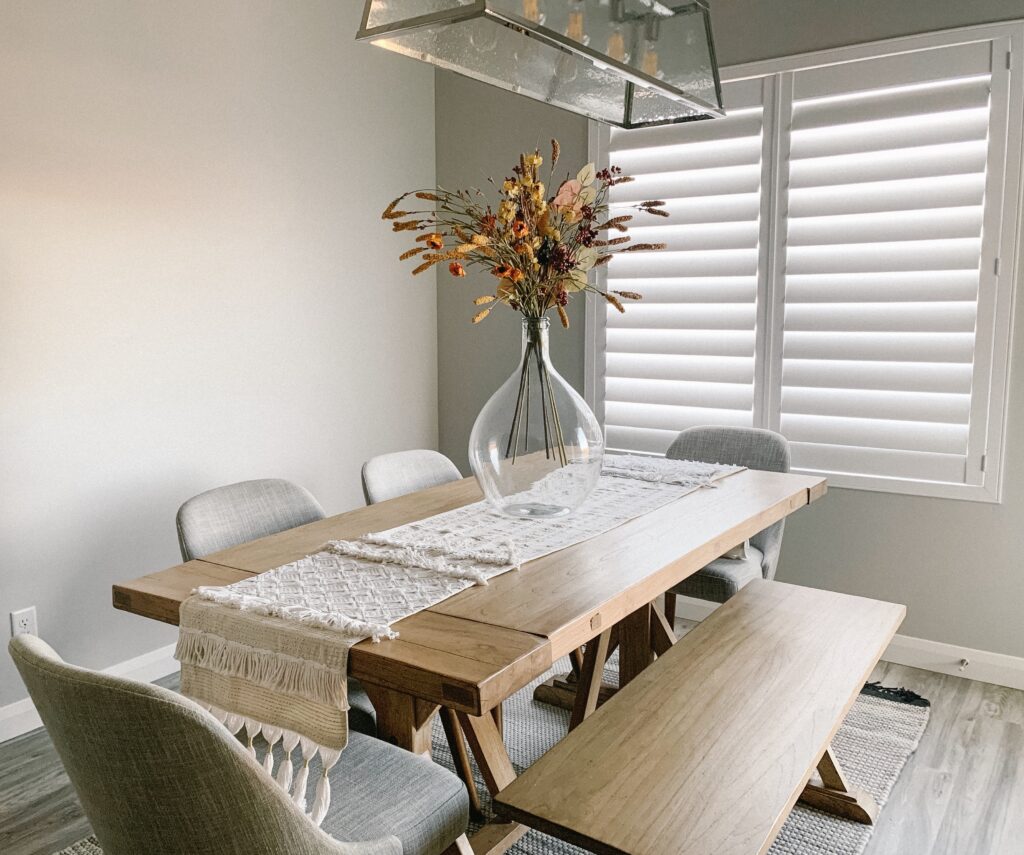 NUMBER 5 – KEEP IT SIMPLE PEOPLE.
Isn't there so much beauty in simplicity!? My biggest tip to making this happen (since it ironically can feel impossible sometimes) is to choose a consistent color theme! Pick 2-3 colors at STICK WITH IT. Don't do more than that. It will cause your brain to spin and you'll throw it all in the bag! My color palette is white, green & rust.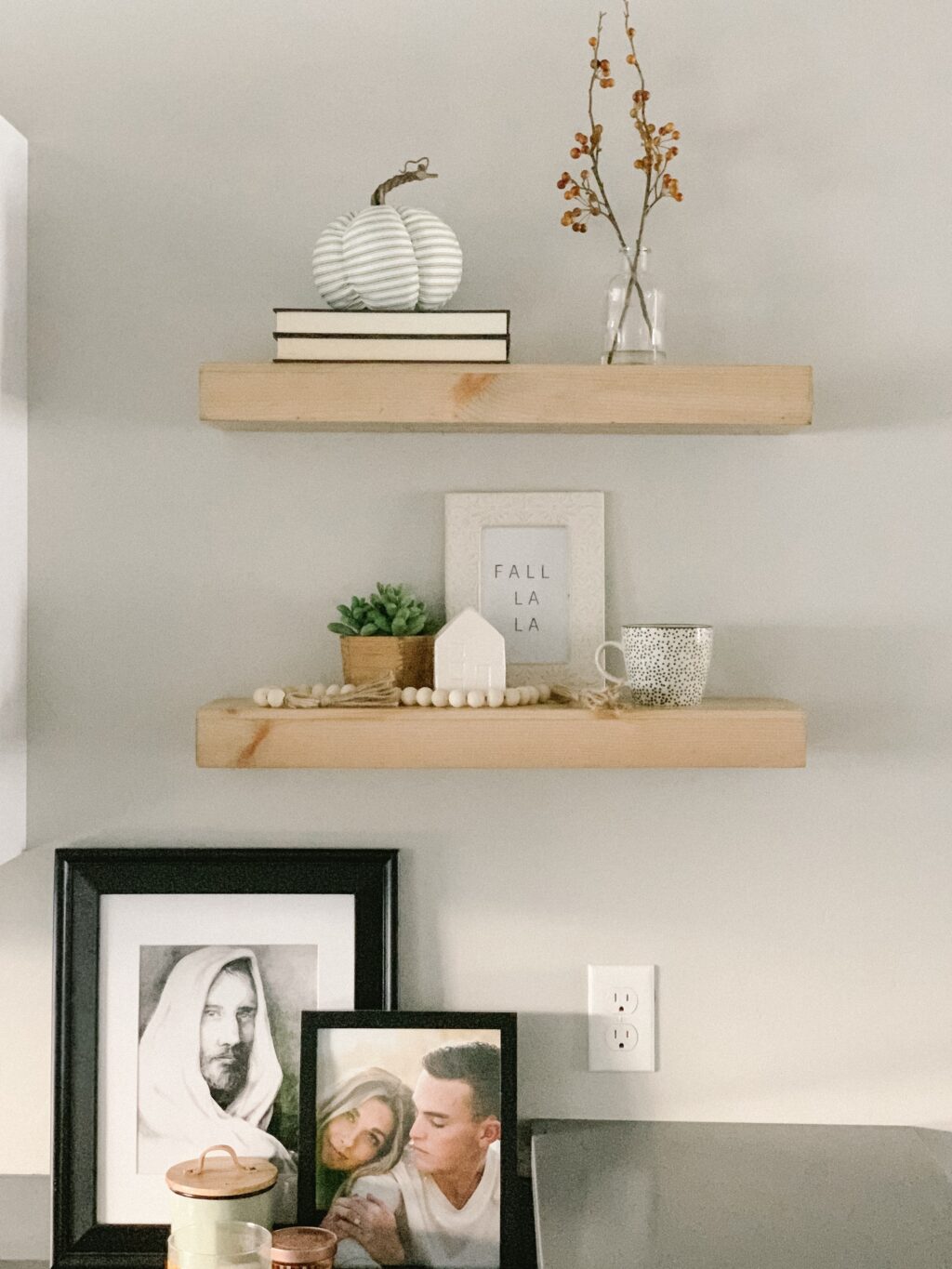 Thanks for reading! I hope you will also come follow along on Instagram to stay in touch & be inspired!
– Kelsey
If you are looking for more design tips make sure you check out all of Kelsey's great design advice at Alika Design! You will not be disappointed!