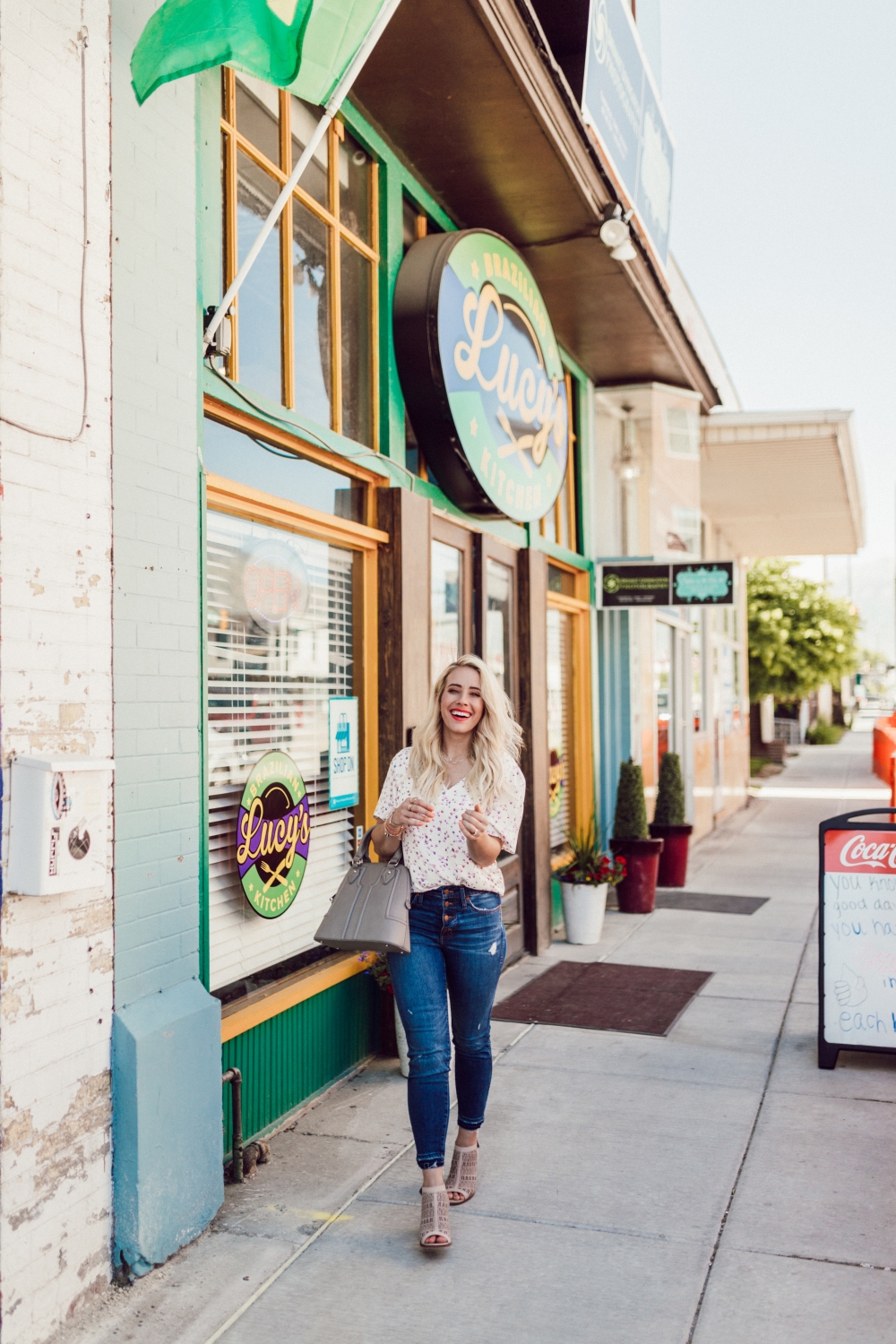 Hey babes!!! Happy August! I feel like it's been ages since I've had time to update you on anything but the 30/30 hair challenge. Can you believe it's already over? It was so amazing getting to know you guys better, I feel like we have this intimate little sisterhood happening now and I love it so much! I've missed having time to write on the good ole' blog, though. There's something so freeing about putting my fingers to the keyboard and just letting my thoughts take over.
Currently I've got gun range head phones on — super legit, I know — to block out the noise from the kids running around and playing like crazy animals. Mama just needs a break. The second I get on the computer though they freak out so we'll see how long this lasts. Nothing like a good working mom balance haha!!! How have you guys survived the summer? The first several weeks were crazy hard for us, just trying to manage having no schedule and keeping people entertained was exhausting. But then we started going on trips and the kids got easier, and now we're in this really good place! So it only makes sense that school has to start. Can't stay comfortable for too long am I right?!
The school boundaries keep changing on us so we've decided to put our kids into a charter school with the other half of our neighborhood. It'll be a little harder for the kids, more structure + homework and it requires them to wear uniforms. It'll either be the best or worst thing that's ever happened to us! My kids are FREAKS about their clothes. So opinionated and picky about what they wear and how it feels and it's exhausting dealing with their issues every morning. I've heard that there's a fight with uniforms for a quick minute and then it's pure bliss. I'm sure hoping so!! I just got Savy THE cutest dresses from Zara and then a few jumpers and dresses from Land's End. She was throwing a fit trying them all on the other day and me and Brian could not even handle ourselves — THEY WERE SO CUTE!!!! Do your kids wear uniforms? How do you feel about them? My fingers are crossed they save us from agonizing debates on what and what is not appropriate to wear to school haha!!!
Anyway, lots going on over here. Trying to get through the last couple trips and visits from family and then we've gotta buckle down to more structured routines and chores. Do you have anything left on your summer bucket list? We honestly checked off everything and more! Embarrassingly enough it was never put anywhere except for the notes app on my iPhone. I had meant to get one printed from Belle Bucket but we just always had so much going on and I could never get to it. Next year guys, next year I'll do it and it'll be freakin' adorable haha!!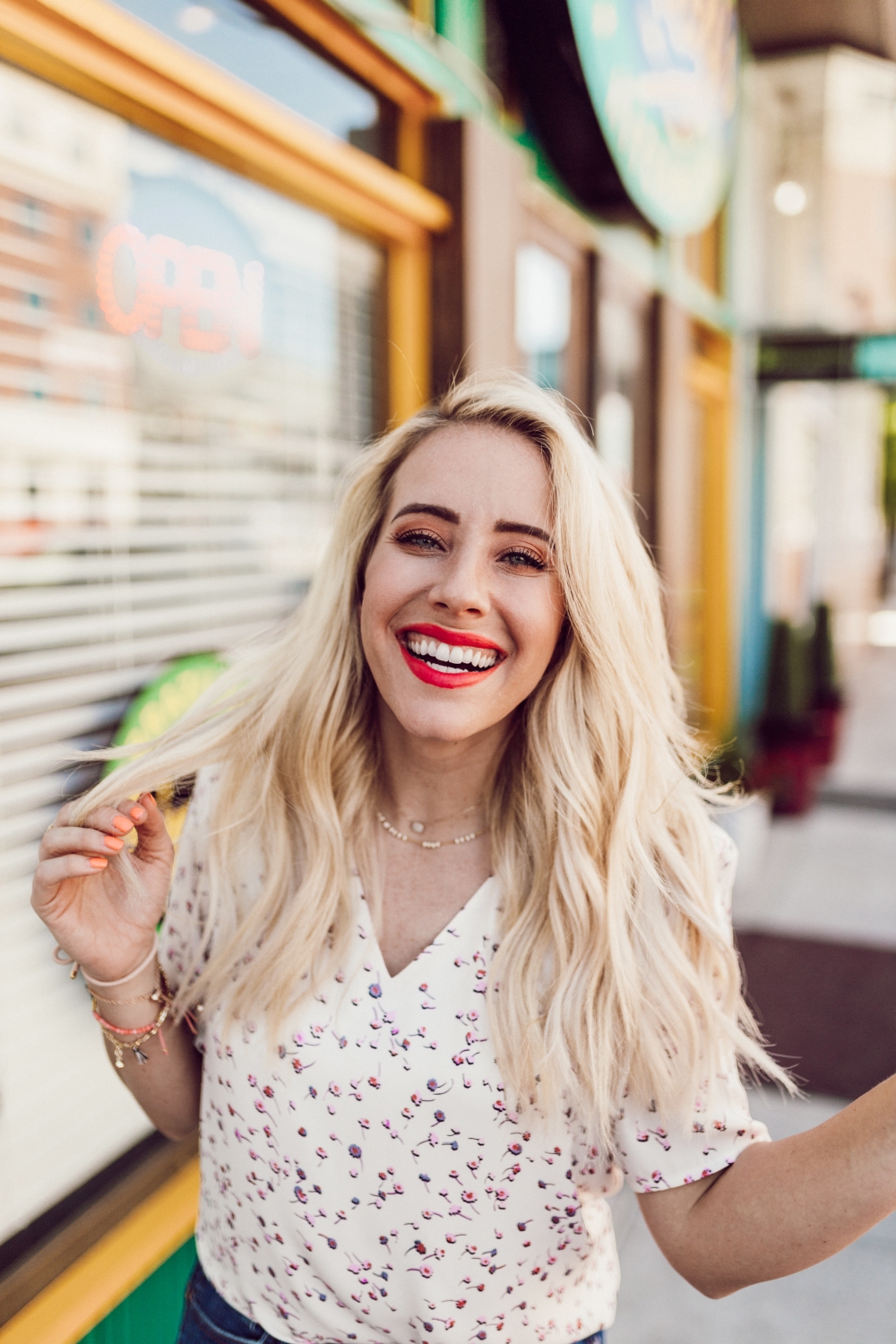 This is one of my favorite outfits right now so I thought I'd style it for ya. One way I like to elevate simple outfits is through jewelry. I'm a little obsessed with stacking delicate necklaces and bracelets to elevate an outfit! This gold, round necklace (which I haven't taken off in over a year) is $34 at the NSale right now, it's worth every penny!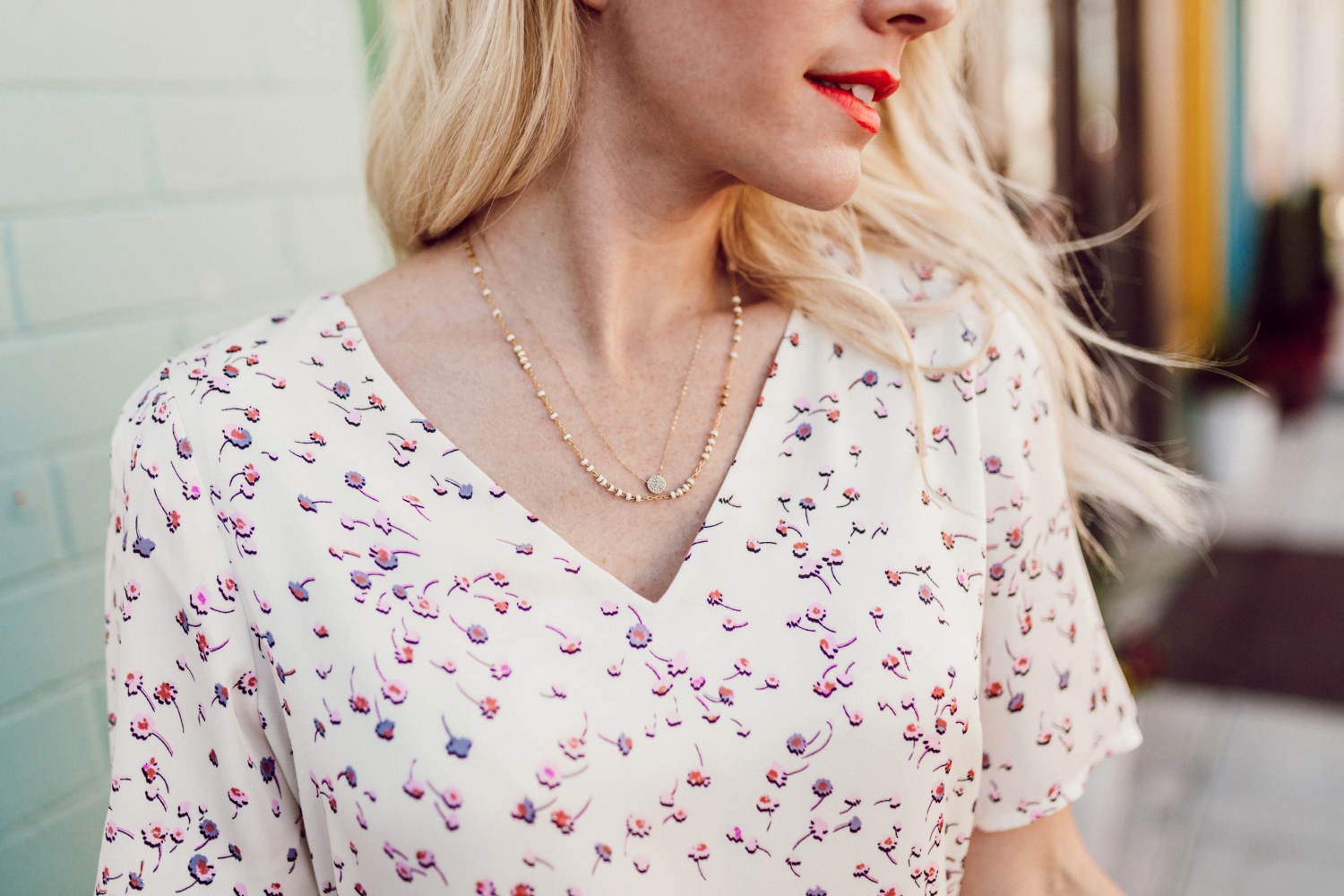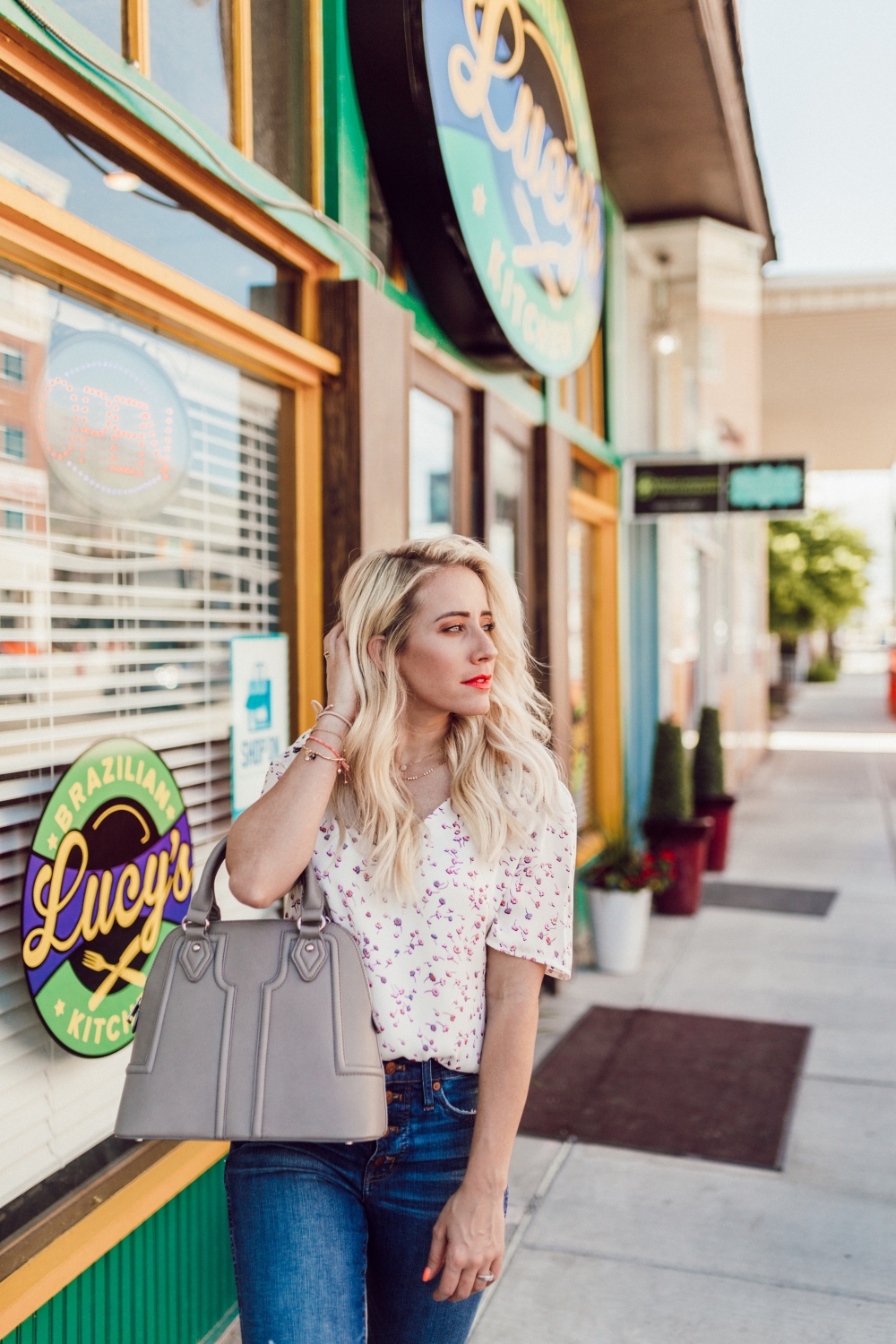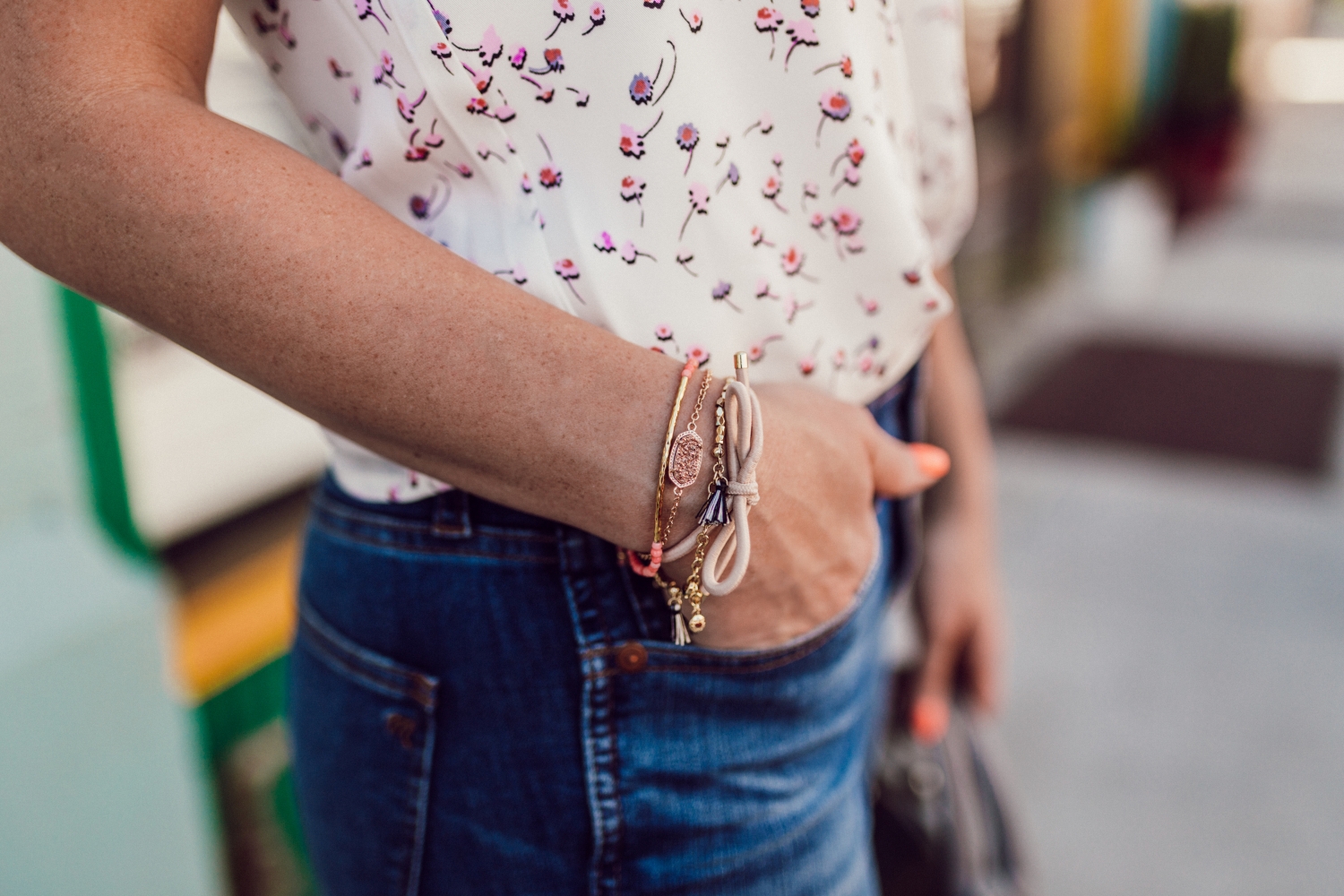 Madewell makes some of the comfiest denim around, these ones are high waisted and stretchy so you can basically wear them like leggings!! Madewell denim can be a bit pricey but they've had THE greatest sales this summer. I've scored a couple pairs for $40 each! If you follow me on Instagram I'll start sharing the codes with ya. Their denim is super stretchy but doesn't stretch out and get baggy.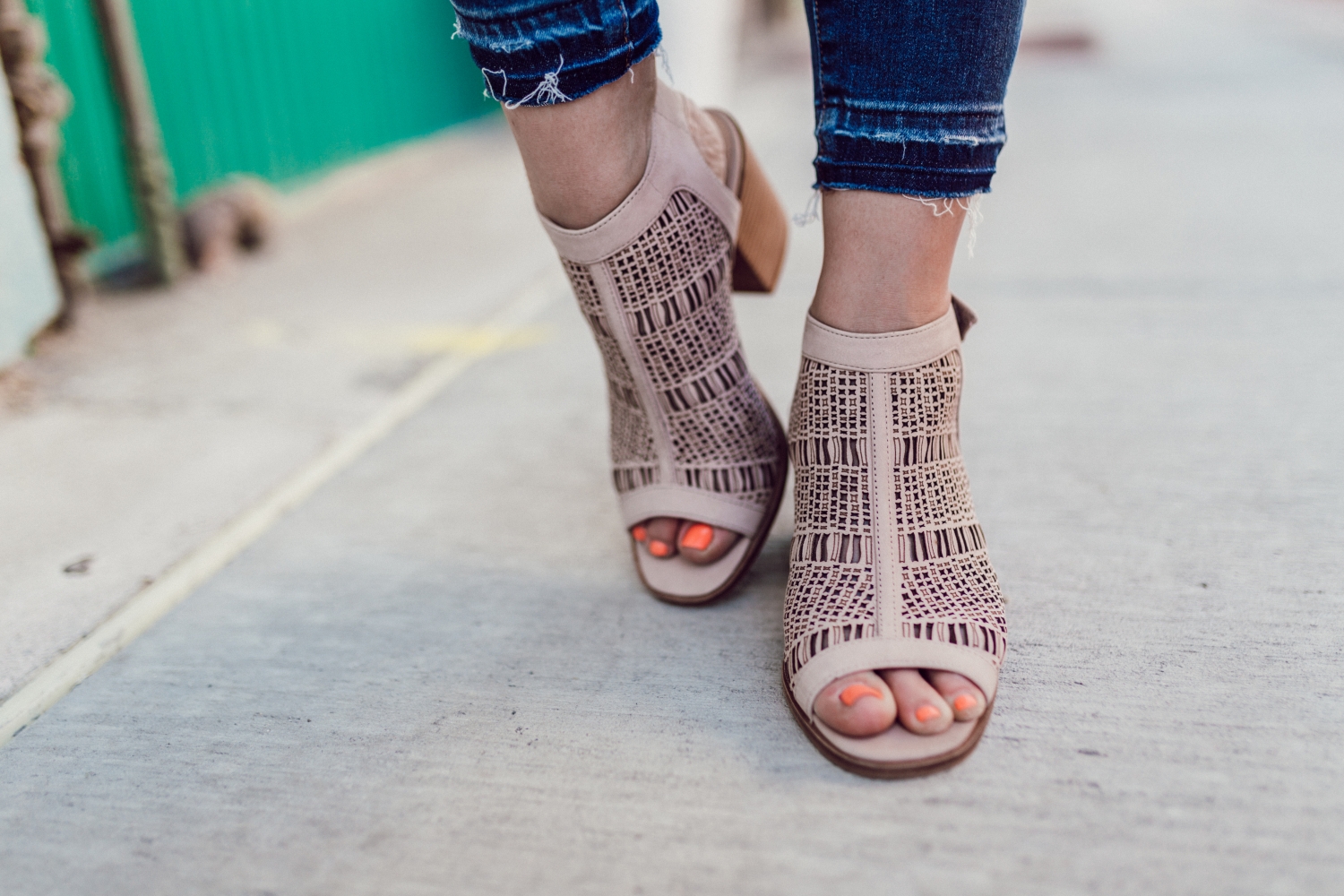 I'm OBSESSED with these shoes right now!!! They're a low block heel from Vince Camuto and SOcomfortable! If you're like me and not willing to compromise comfort, give them a try. I'll run all over town in these guys!!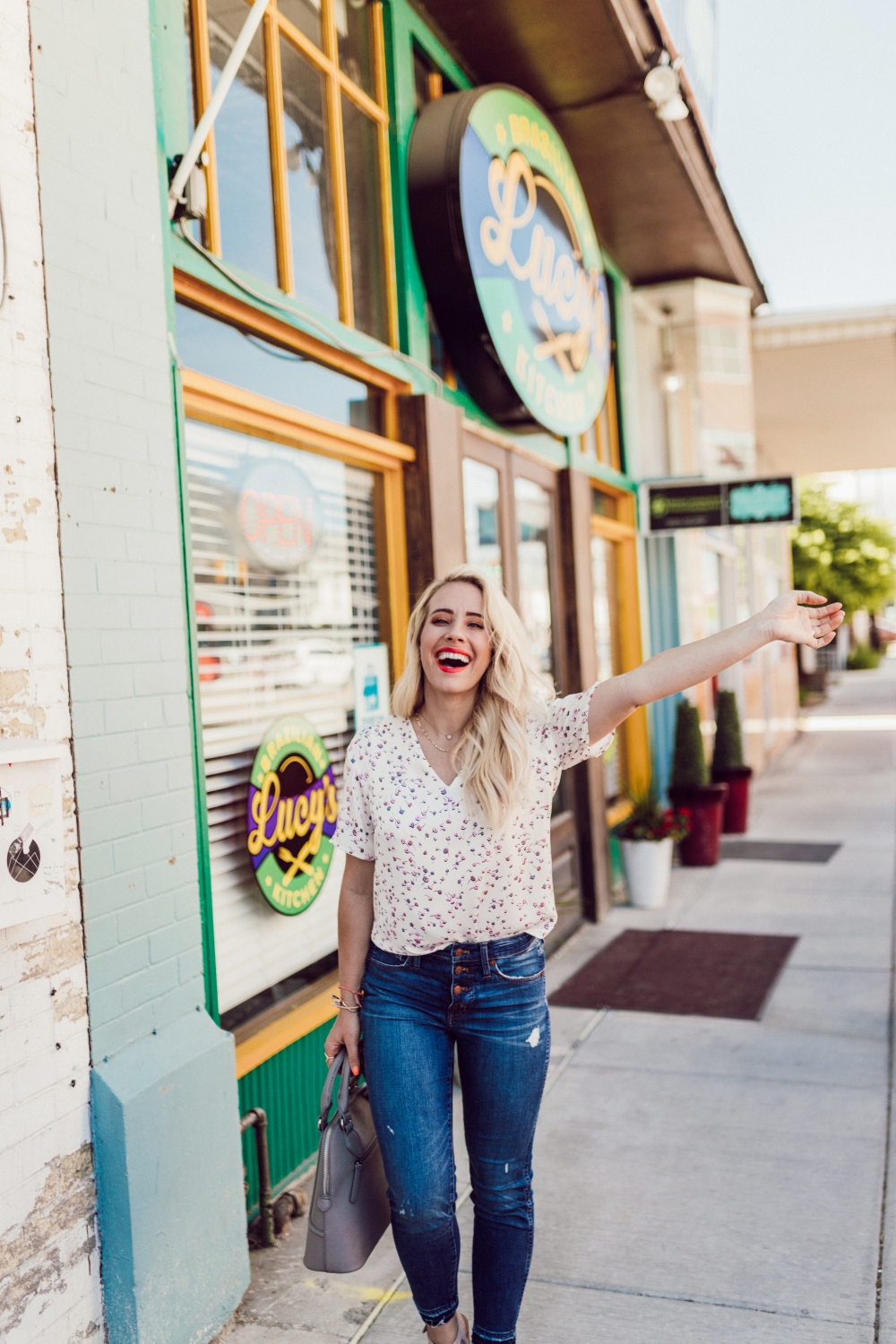 Pictures done by the one and only Jordi Jerae Photography – check her out if you're needing pictures!
Thanks for reading guys!! You're consistently showing up and just genuinely loving me and my family — it means so much to us. I know that everyone is super sensitive to ads and I totally get it, I'm the same way when I see other bloggers post them. But collaborating with brands is what allows me to create content for the blog and YouTube and every like on a sponsored Instagram post or click to a sponsored blog post means that brands will continue to be interested in working with me. So thank you from the bottom of my heart for making this little space possible, I love it so much and I hope you guys do too!!!
Happy August!!!
xo