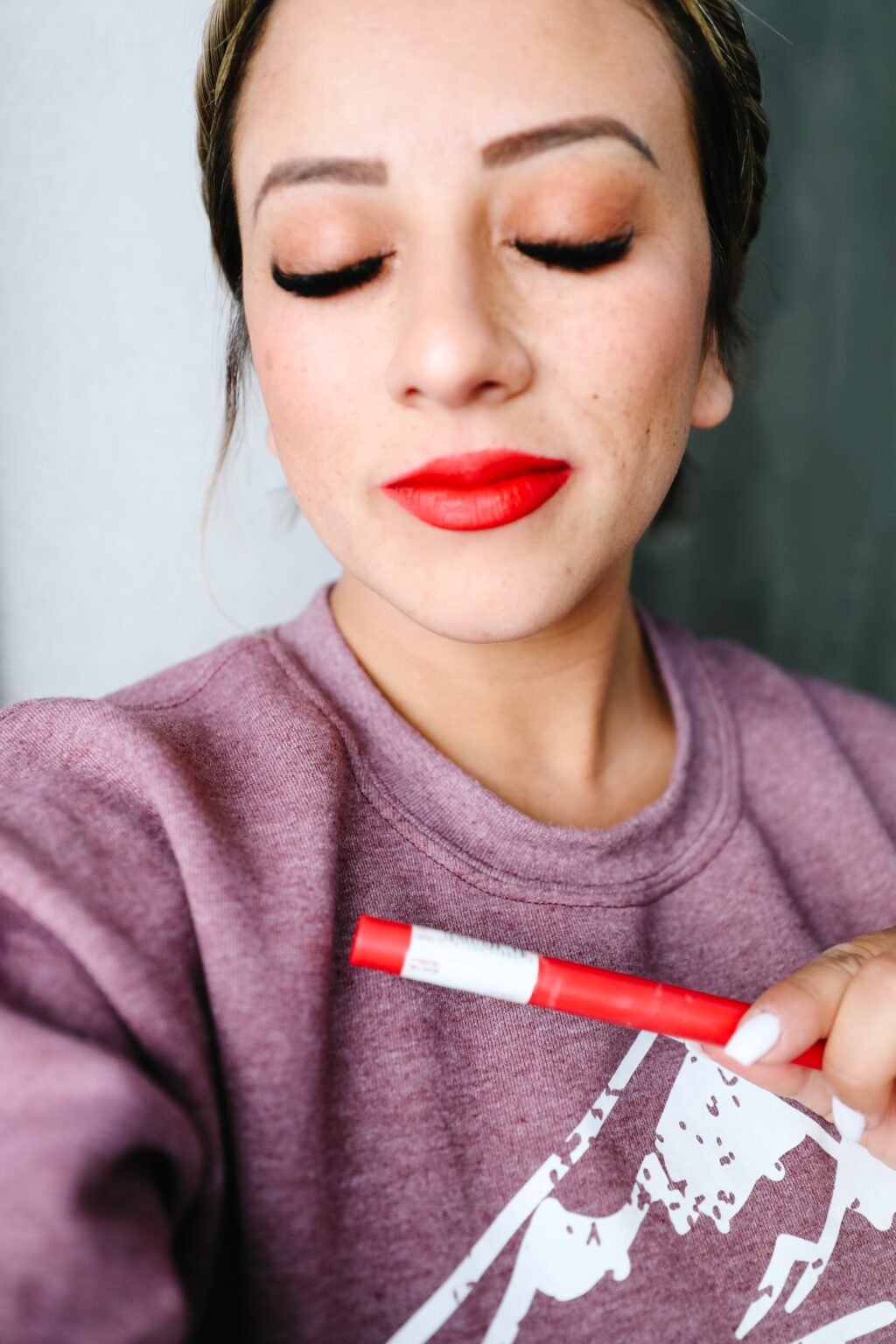 Today I am excited to have another friend of mine, from The Dainty Pear Blog, here to share her review of some fun, new, beautiful, lip shades from the Maybelline SuperStay Ink Crayons, that are also affordable! Win-Win!
Hiiii! It's Sarah from The Dainty Pear here! We may have moved into an RV with our 5 kids, but that's not going to stop us from doing product reviews! Haha! Especially when it comes to trying a new version of one of my favorite products! I have been a fan of the Maybelline SuperStay Matte Ink lipsticks for awhile, and when I found out they had a crayon version while wandering the makeup aisle…(no doubt while I was at the store to get something completely different! Hahaha!) I knew we needed to test it out!
So here we go with some thoughts on the Maybelline SuperStay Ink Crayon!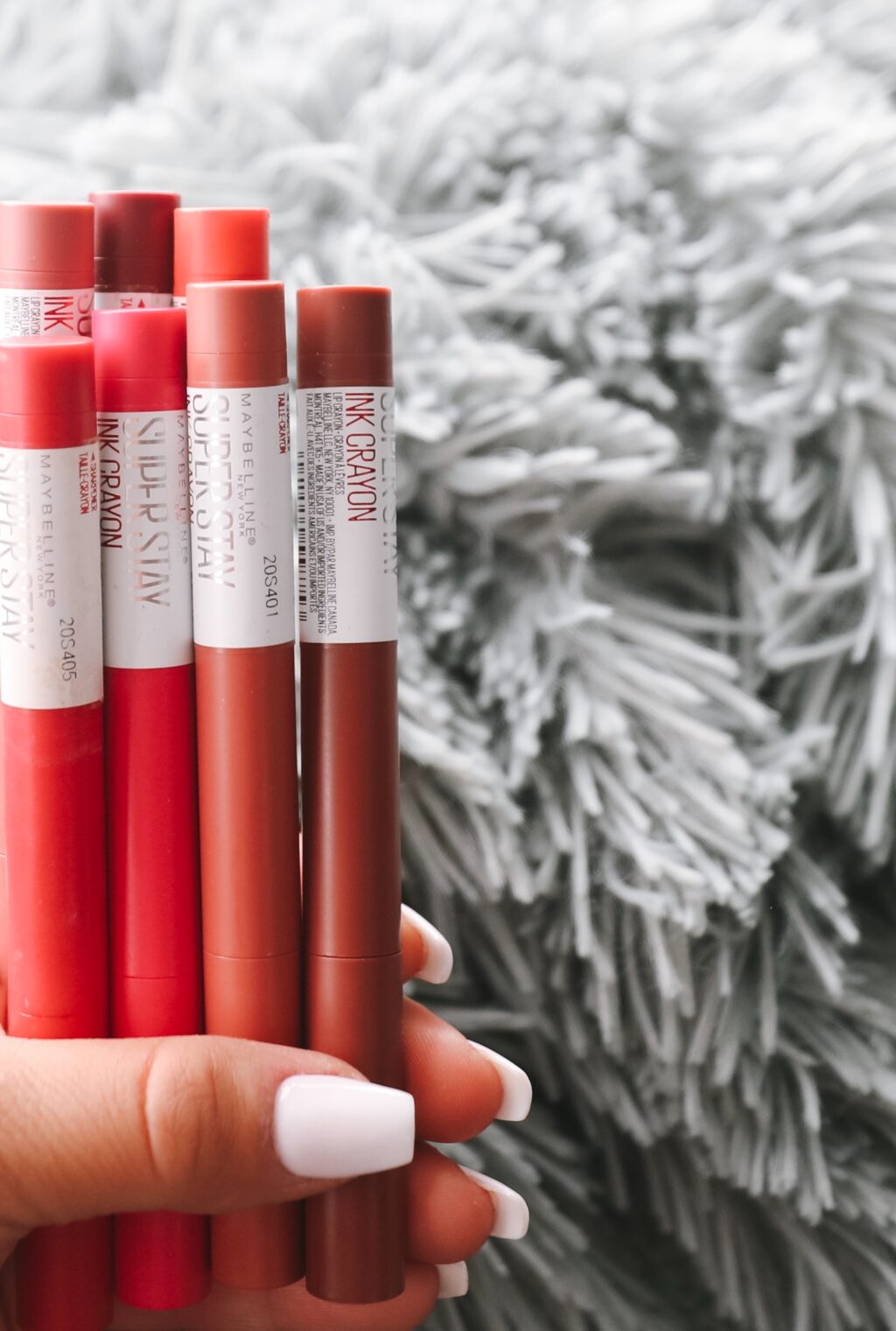 I initially picked up 3 colors, because you know when you're not TOTALLY sure if you're going to love something, but you think you MIGHT love it, so you want to have a variety in case you do!? It was one of those situations…so we started with:
Live On The Edge 05
Hustle in Heels 45
Treat Yourself 35

Right off the bat, there were a few things that stuck out:
What I've noticed is that compared to the liquid lipsticks of the same brand, they are not quite as long lasting, but they do have some of the long lasting qualities. Like they don't smear or bleed AS easily as traditional lipsticks tend to do (on my lips, anyway! Which is why I tend to favor the long lasting lipsticks like the Maybelline Super Stay Matte Ink or Lipsense!)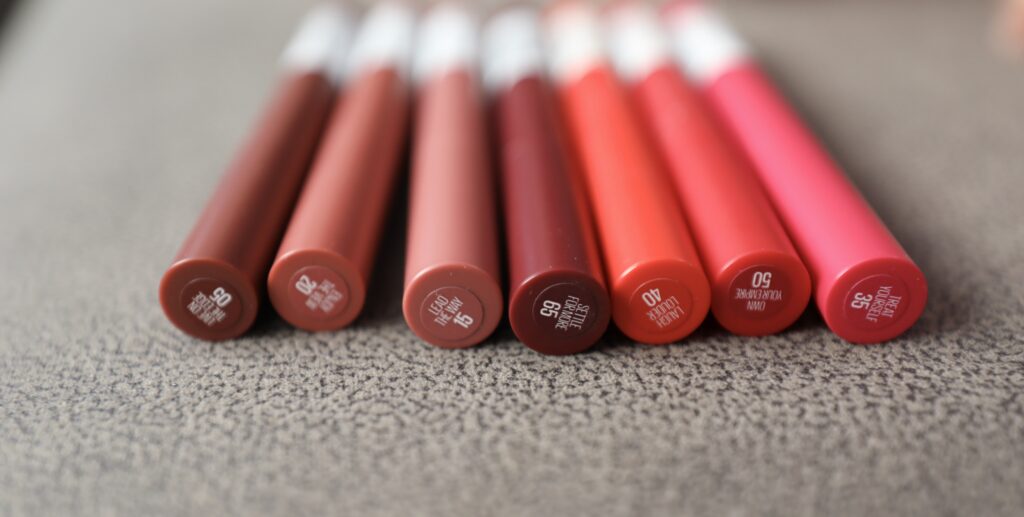 If you eat a meal, you will have to reapply, as opposed to some of the longer wearing lipsticks. The positive about this, is that unlike the long lasting lipsticks that can sometimes be cakey or super difficult to take off if you need to, this will wipe off fairly easily for a clean/new application! That's a pro for me, since I have spent many moments scrubbing my lips way too hard when I didn't have remover or something oil-based handy!
Ease of use?
The crayon is a super easy to use! The thin handle makes it easy to maneuver, and not only is it retractable, but comes with a detachable sharpener on the bottom! Ooooh, ahhhh! I just realized that totally sounds like an ad or an infomercial…but clearly we're just excited about lipstick here! Hahaha!
Pop of Color!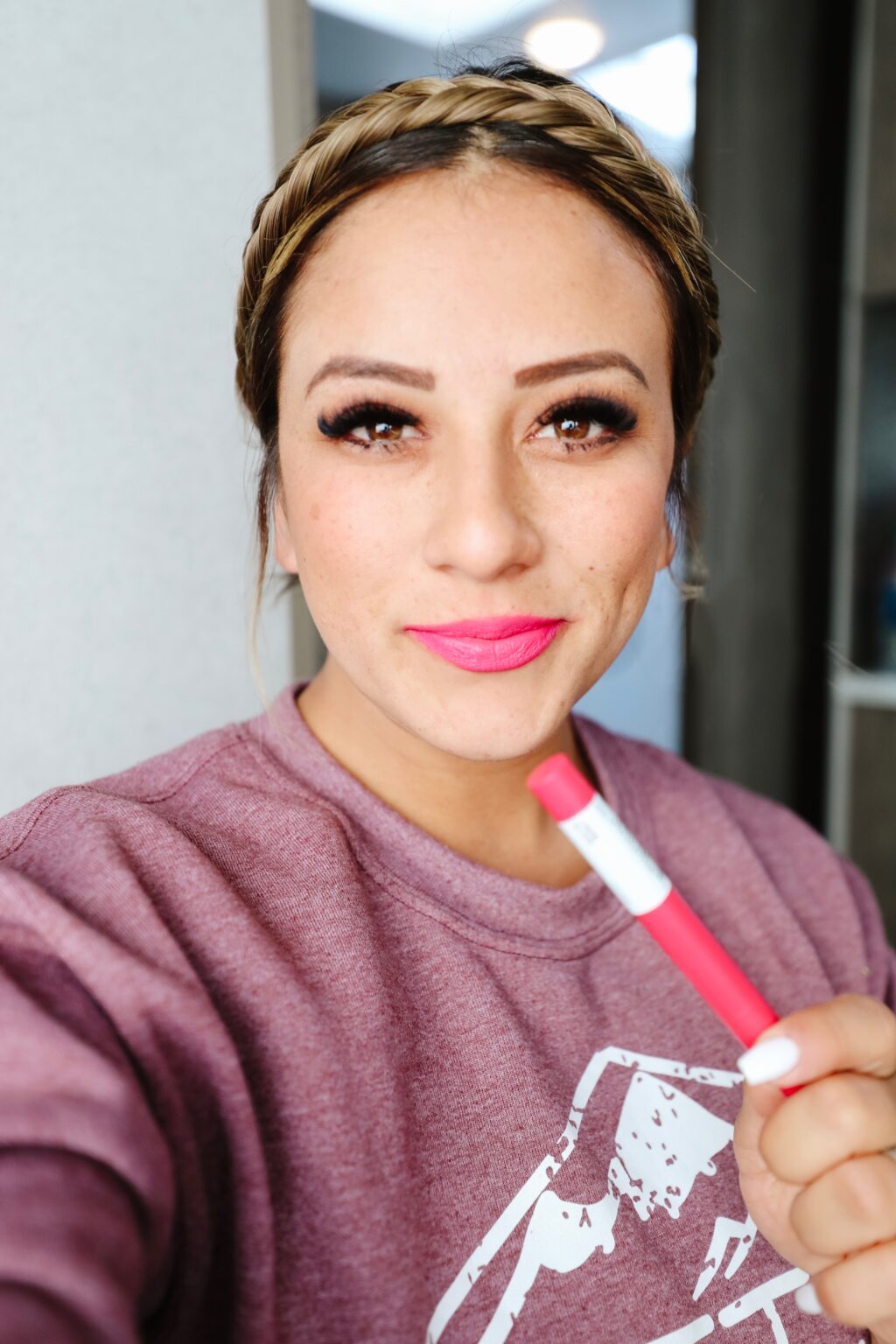 This is a great solution for a date night lipstick, photos, or when you need a pop of color but can't commit to or justify the hassle of a long lasting one for just a couple of hours! For a girl who prefers the longer lasting products, this definitely has its place in my makeup bag! Or purse! Or car! Or pocket!
These cute little guys actually pack a powerful color! Thankfully. Not that I have anything against those crayons that go on with a small tint of color…I mean, those have their place, but if it says "lipstick" on the packaging, then I always hope the color is fairly bold, and these deliver!
Some cons to the crayons: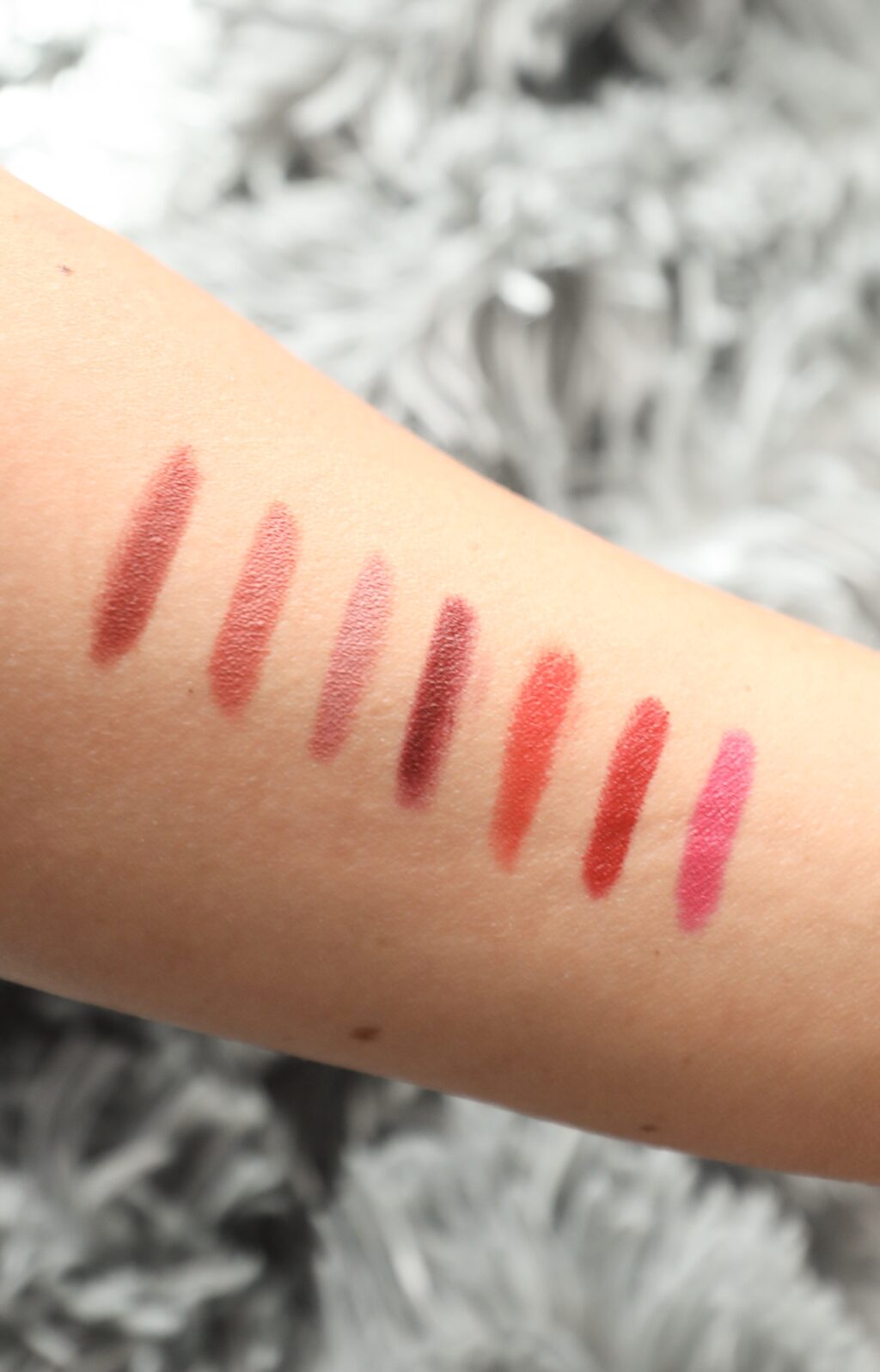 I don't know if most people would even consider these cons, but for someone who prefers all day wear; this does transfer-especially if they aren't well-dried, which can take a bit. It's not terrible, but I wouldn't want to lead you to believe that they are budge proof like some others! That being said, I think the are worth a try! They are budget-friendly, coming in anywhere from $6-$10.
Needless to say, I went back for a few more colors, and these creamy crayons are a great addition to any makeup bag! I'd love to hear what YOU think! Are there any products that are a MUST try!? Have you tried these, and what did YOU think!?
Have a great week!
XO
Sarah @thedaintypear
You can find Sarah at her blog, Dainty Pear, or on her social media: Instagram and YouTube!