How is summer going for you babes? I know if it has been anything like mine it has been great but BUSY!
Between new summer routines and activities with kids, even staying on top of laundry and cleaning can
be a challenge. That is why I am always looking for #momhacks and tips that will help me save time and be more efficient.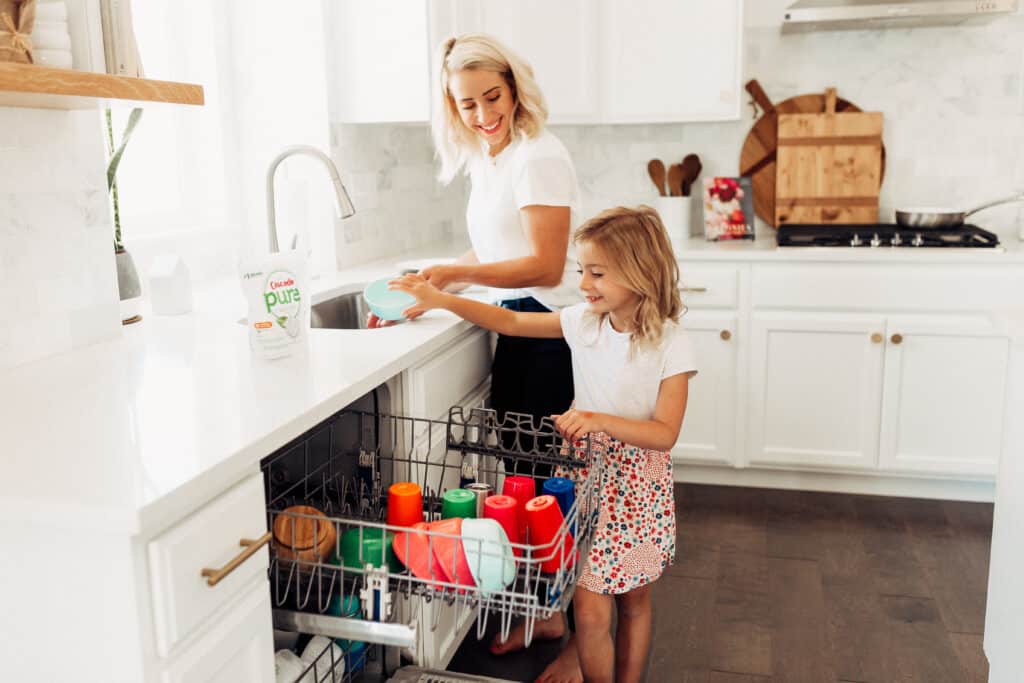 If you have been a part of the Twist Me Pretty community for a while you have probably seen my kitchen
a few times. I am always whipping up some new DIY beauty recipes in there. It is one of my favorite
spaces in the house and keeping it white, bright and clean is a must for me, no matter what time of year it
is. Luckily I have dependable household products like new Cascade pure essentials to help make cleaning up easier.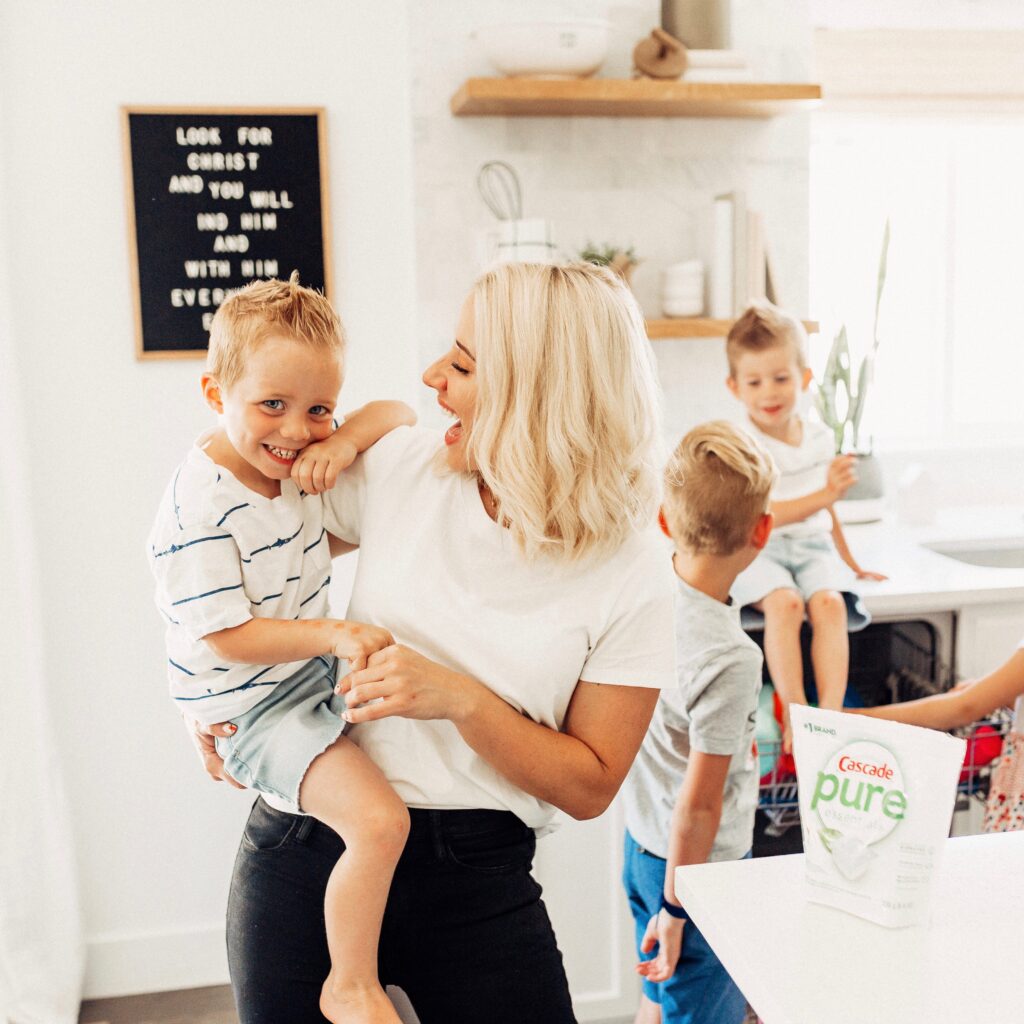 Cascade pure essentials has all of the POWER you need to get your dishes and silverware sparkling,
with a simplified formula you can feel good about using for your family- hooray! My favorite part? It is so powerful against baked-on foods, stuck-on messes, and ingredients I have used in my latest DIY recipe to share with you. That means you can skip pre-washing at the sink! That is a major win in my book and saves both your time and helps save water.
Now with all of that power, you may be curious about the ingredients in Cascade pure essentials. The
pure essentials line provides a dependable clean that is free of phosphates and chlorine bleach. I love that I can use cleaning products that have more bio-based ingredients infused into the formula and are better for my family.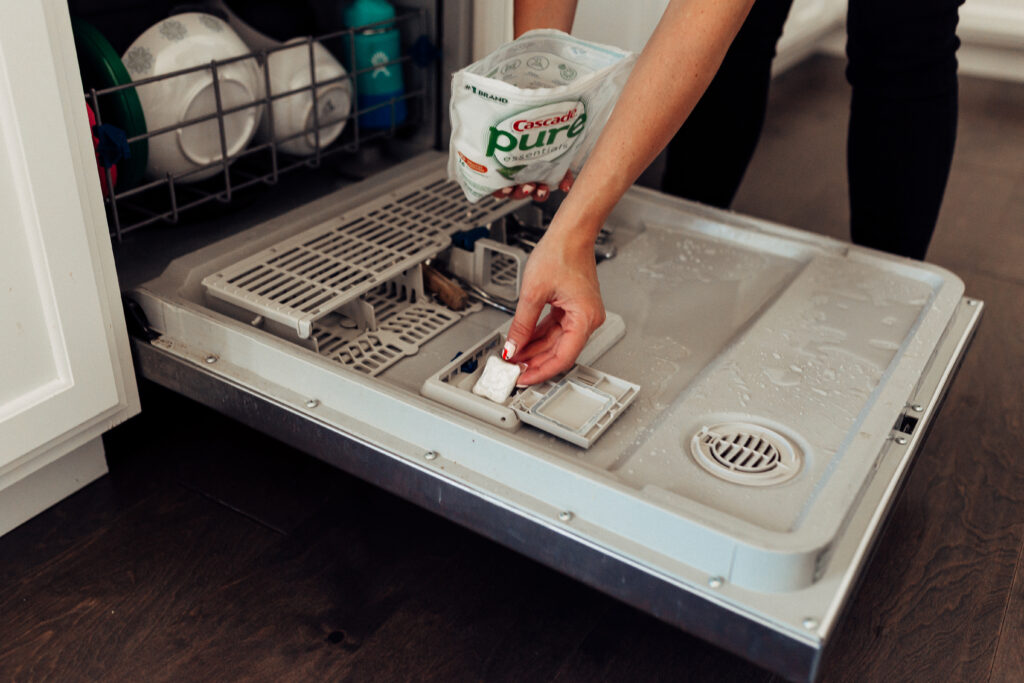 One of my favorite things about the Cascade pure essentials, is how good it makes my kitchen smell! Why? The perfumes in Cascade pure essentials formula are infused with essential oils, and you know how much I love my essential oils. The two scents available are: Lemon Essence and Orange Blossom. They are invigorating and dreamy!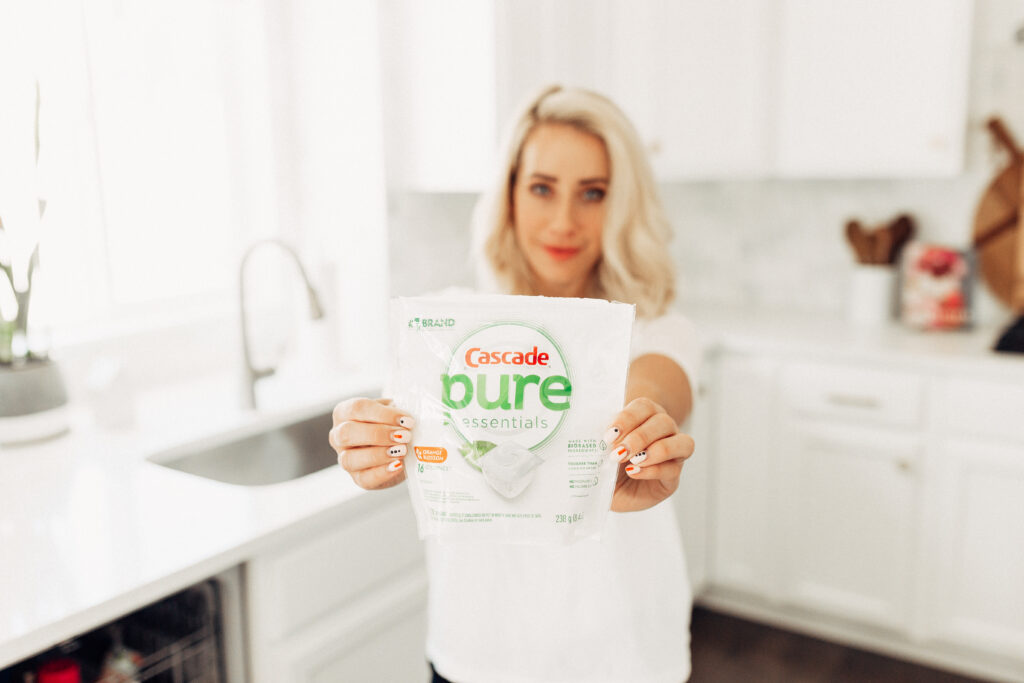 Why Choose Cascade Pure Essentials?
● No pre-rinsing
● Fresh aroma
● Infused with biobased ingredients
● Has a simplified formula
● Provides a dependable clean
● Phosphate and chlorine FREE
● Tough on messes
● No pre-rinsing
● Available at Walmart
If you are already a Cascade fan then I think you are absolutely going to love the new Cascade pure
essentials. If you haven't tried Cascade before, then prepare to become a new fan. You can pick up
Cascade pure essentials at Walmart stores nationwide. Which means you can also use Walmart pick-up
that is another one of those things that makes #momlife easier.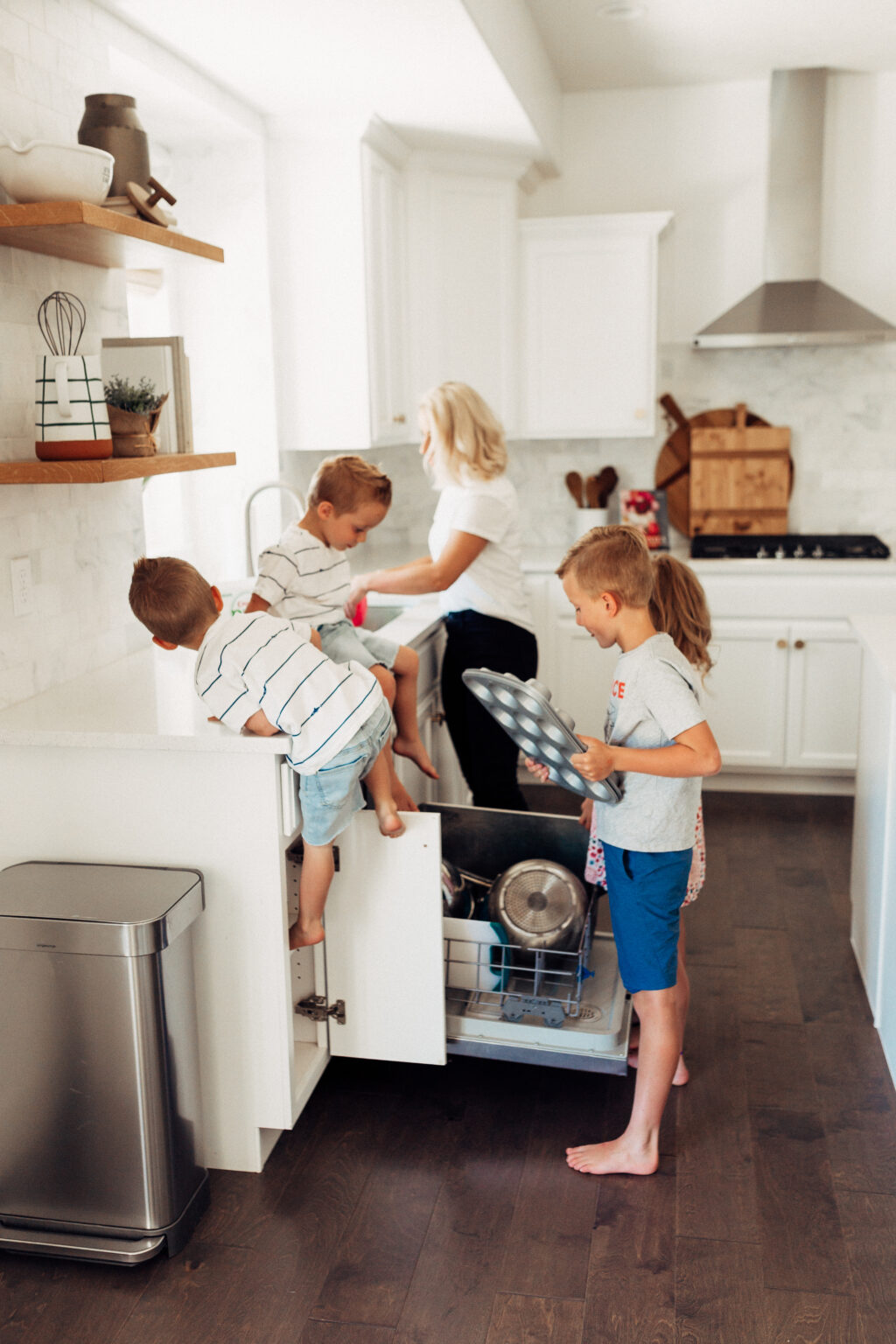 Now, I would love to know what your favorite cleaning tips and products too.
This post is sponsored by Cascade, but all opinions are my own.