This post was sponsored by Febreze but all opinions are my own.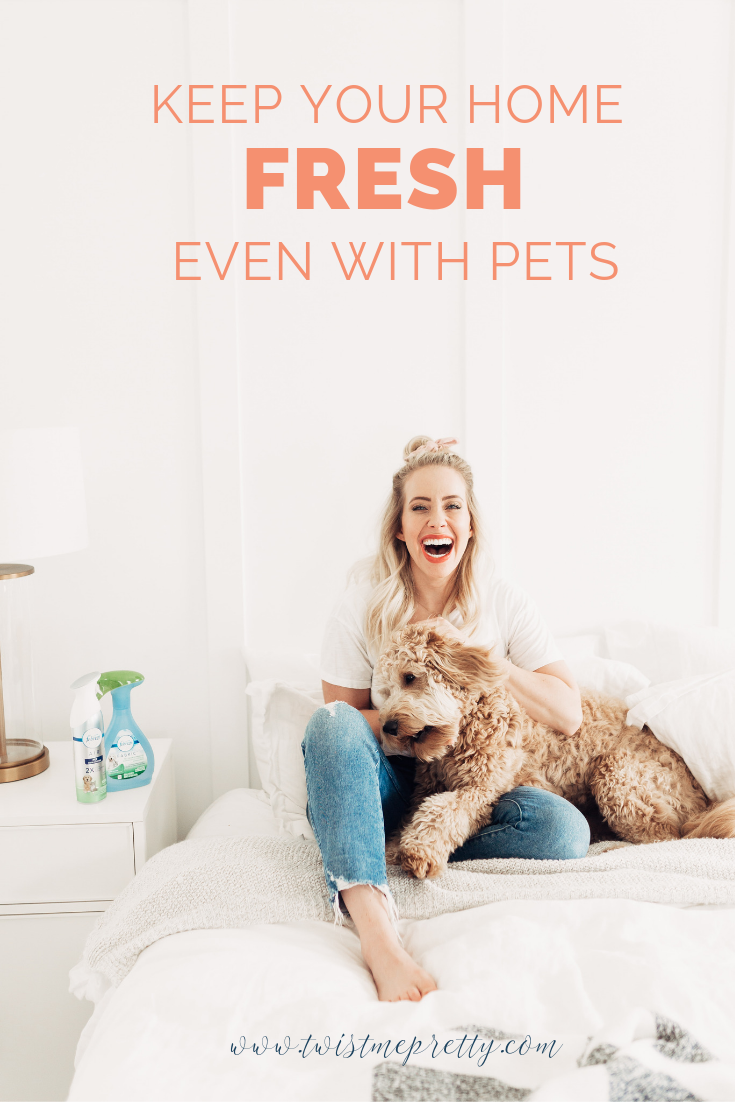 Happy May babes! I hope the warm weather and new blossoms are bringing joy to your life. I have been trying to take the time to appreciate the things that bring joy to my life. If you follow me on Instagram you can probably tell that a few of those things are my kids, my faith, you babes and my furry bff.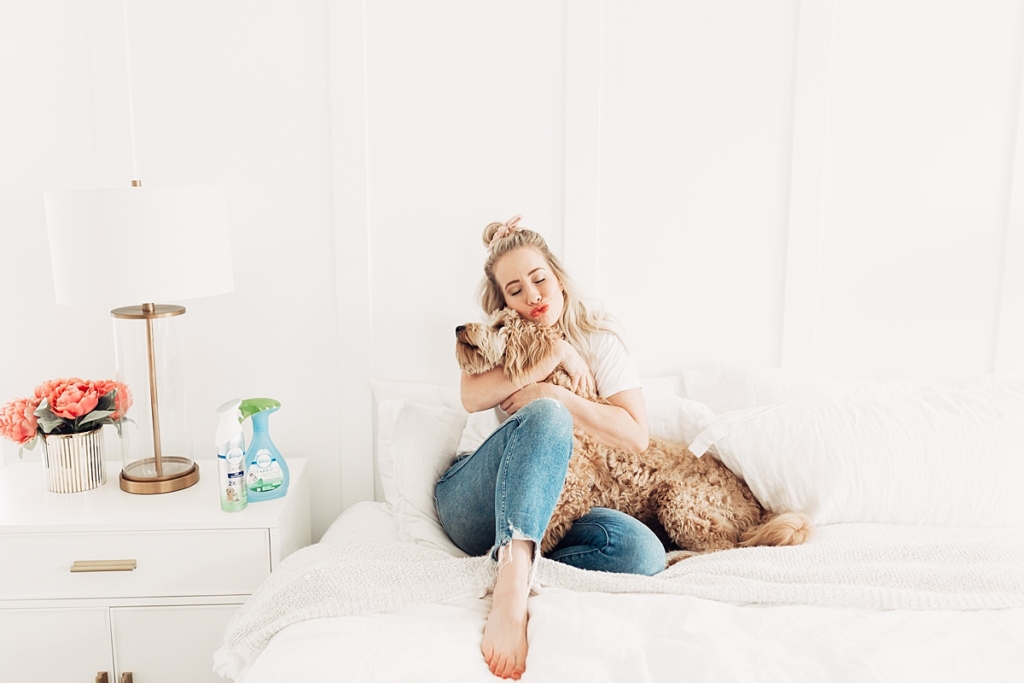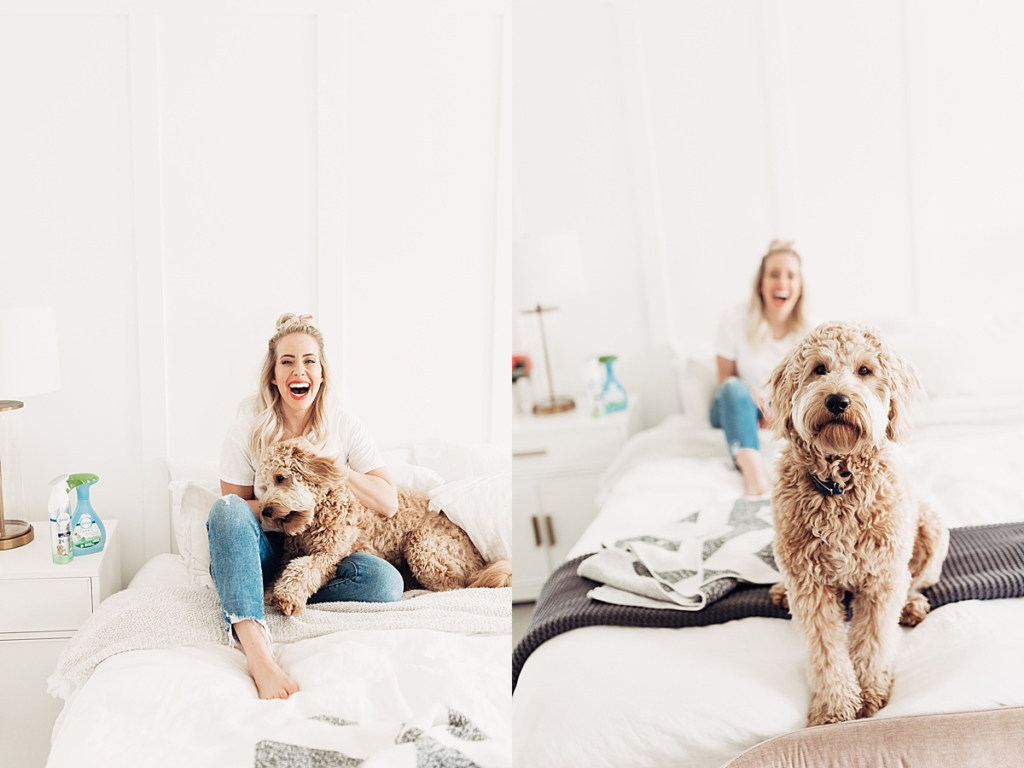 Furry Best Friends
First they steal your heart, and then they steal your bed!!!! Haha right?! I never ever thought I'd let an animal on my bed but you guys… how do you even say no to a face like that?!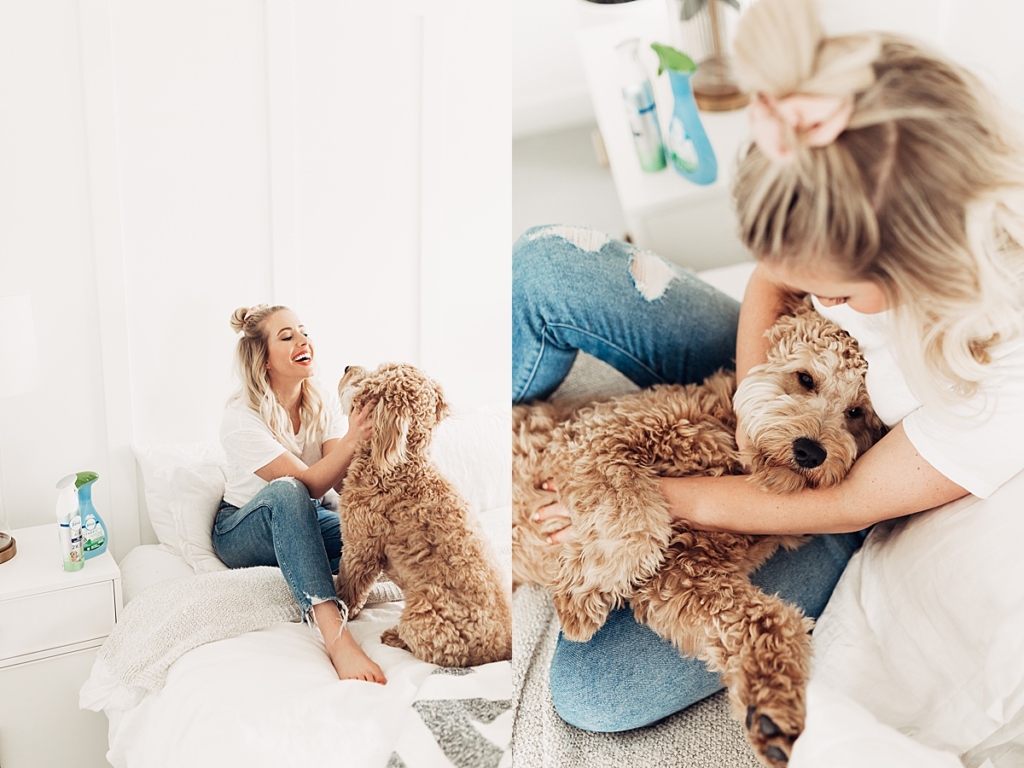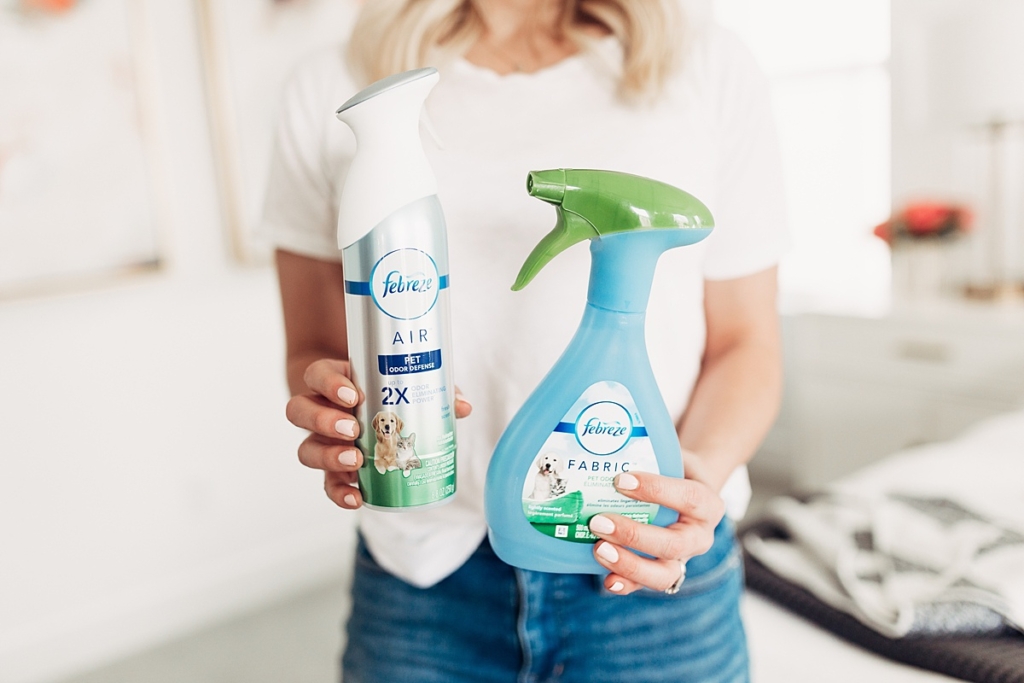 Whether you're thinking about getting a pet, you've already taken the plunge, or have had a long time bff, you need to try the Febreze AIR and FABRIC Heavy Duty Pet Odor Eliminators – it is what pet dreams are made of! Add all the things that bring joy to your life babes (and this is one of them!).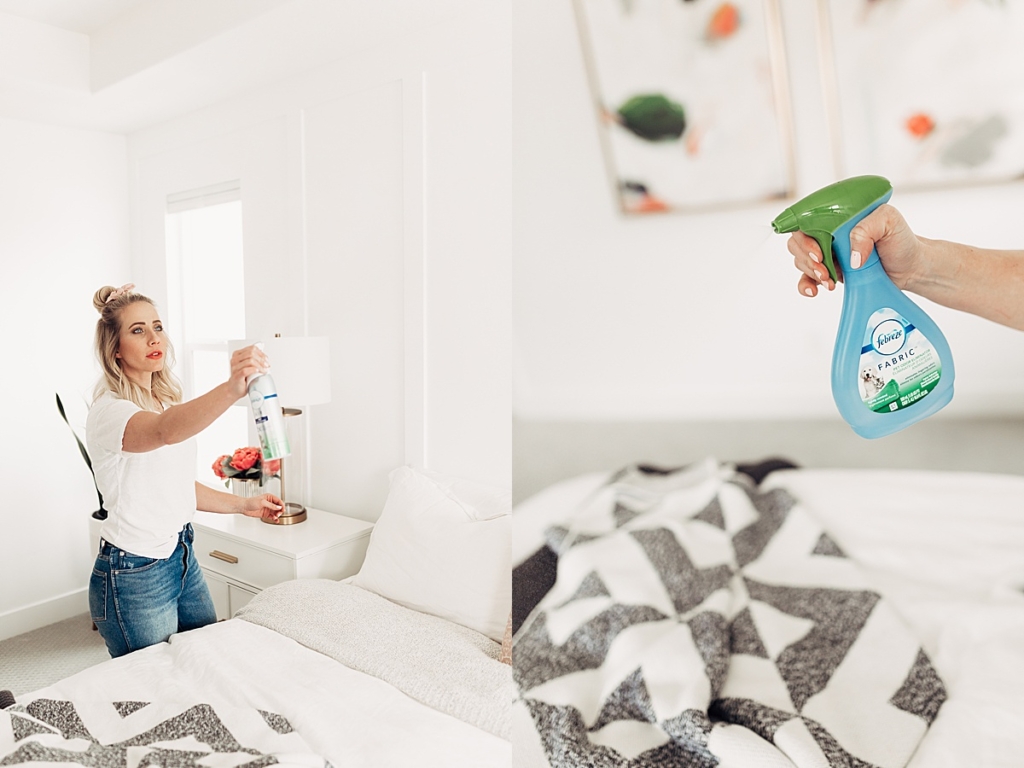 Even the cleanest dog can add a little doggie smell to the air and when life gets so hectic it's hard to get myself a shower, let alone our dog, I love to use Febreze AIR Heavy Duty Pet Odor Eliminator. It captures and erases the pet odors floating around our home so that you almost forget a dog lives there. Until you have that cute wet nose trying to steal your bed.

Fresh Bedding
Since I've got this furry bed hog, I also spray Febreze FABRIC Pet Odor Eliminator onto my bed to keep my linens fresh.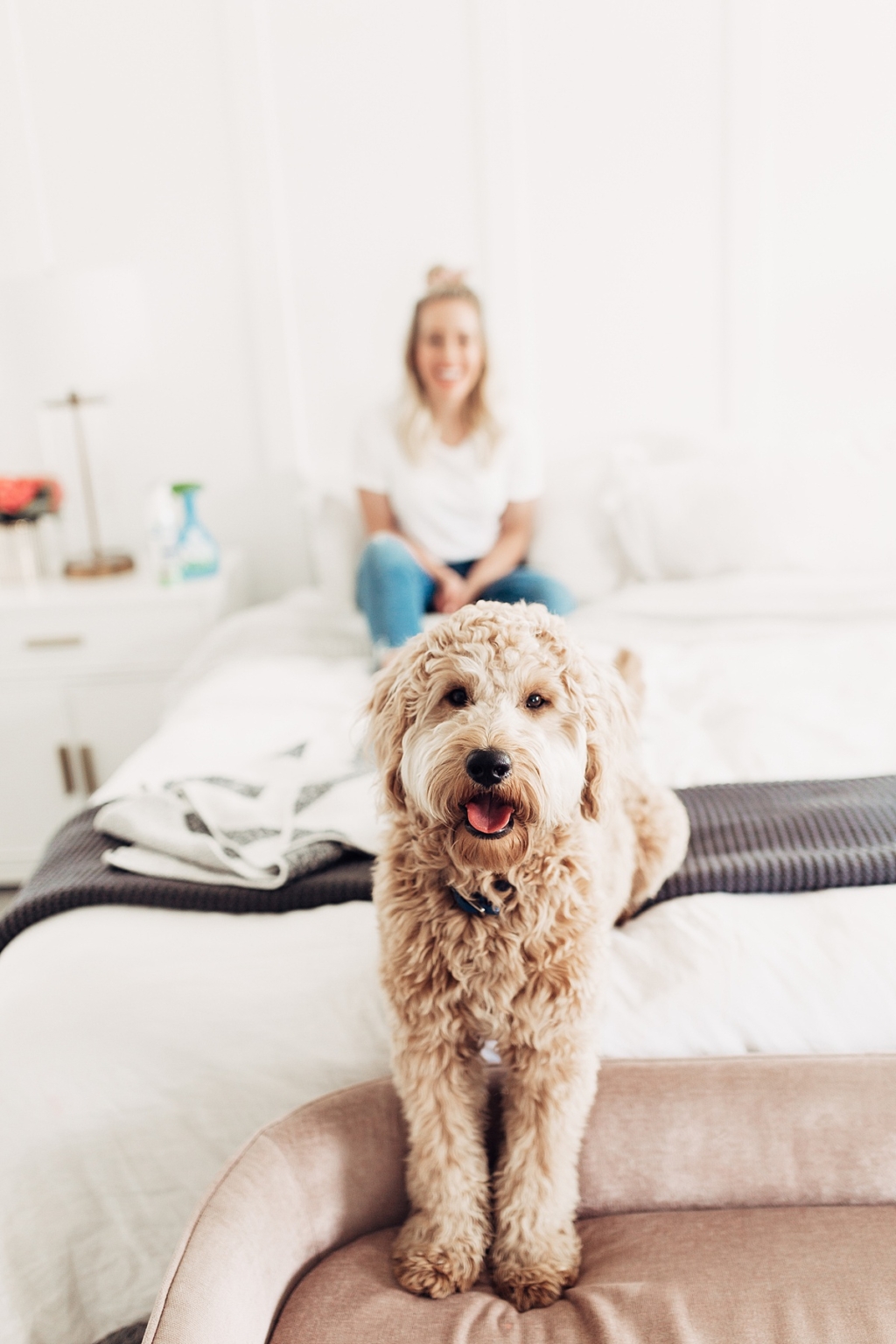 Having a simple go-to refresher spray is really helpful and keeps my pet-odor maintenance to a minimum. The entire line of Febreze is fabulous, but these new pet-specific air and fabric products are safe and effective to target pet odors specifically. It's become a part of our daily cleaning habits, and Febreze is so great it makes sure we don't sweat our pet. Febreze AIR and FABRIC Heavy Duty Pet Odor Eliminator completely eliminate pet odors, replacing them with a light, fresh scent. Which is great because kids and pets are both smelly but so dang cute! These pet-specific products can be found at Walmart, which are EVERYWHERE, so that makes them super convenient to pick up.
You can bet these are always in my cart at checkout!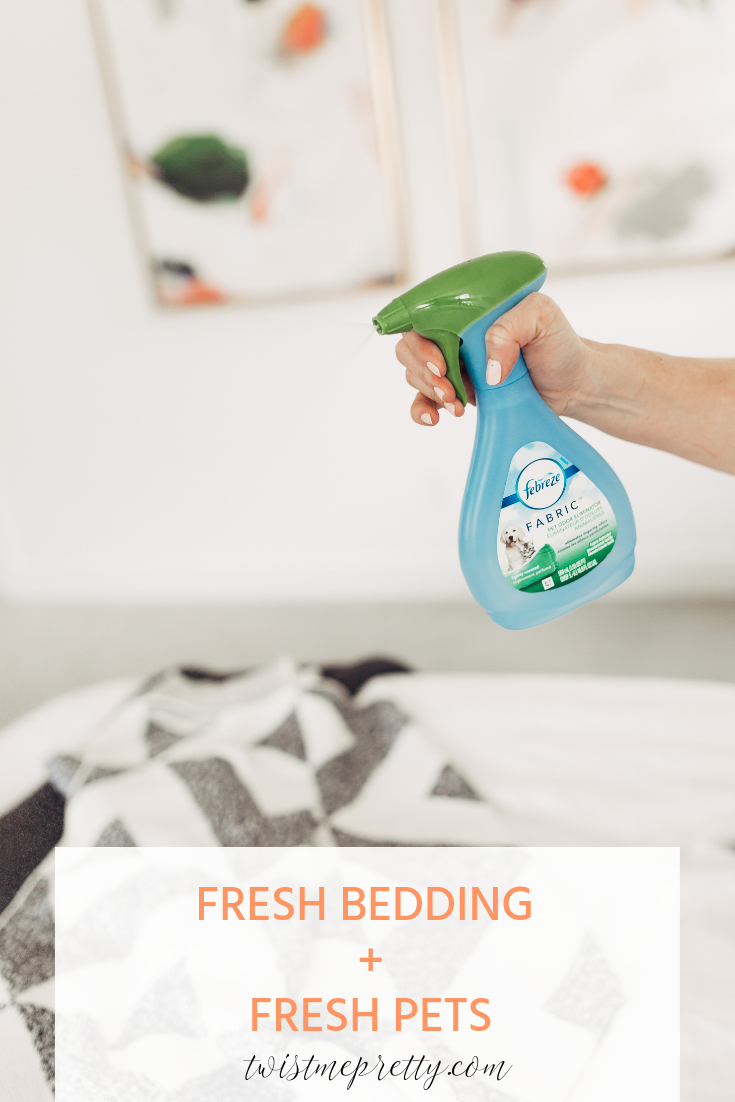 More information on the entire Febreze product line can be found at www.febreze.com orwww.facebook.com/febreze. #DontSweatYourPet
XO- Abby