If there's one thing I'm crazy about, it's great skin care. Feeling confident in your own skin is so important and I'm super excited to introduce you guys to a new and affordable brand that has taken customized skin care to the next level – Skinsei.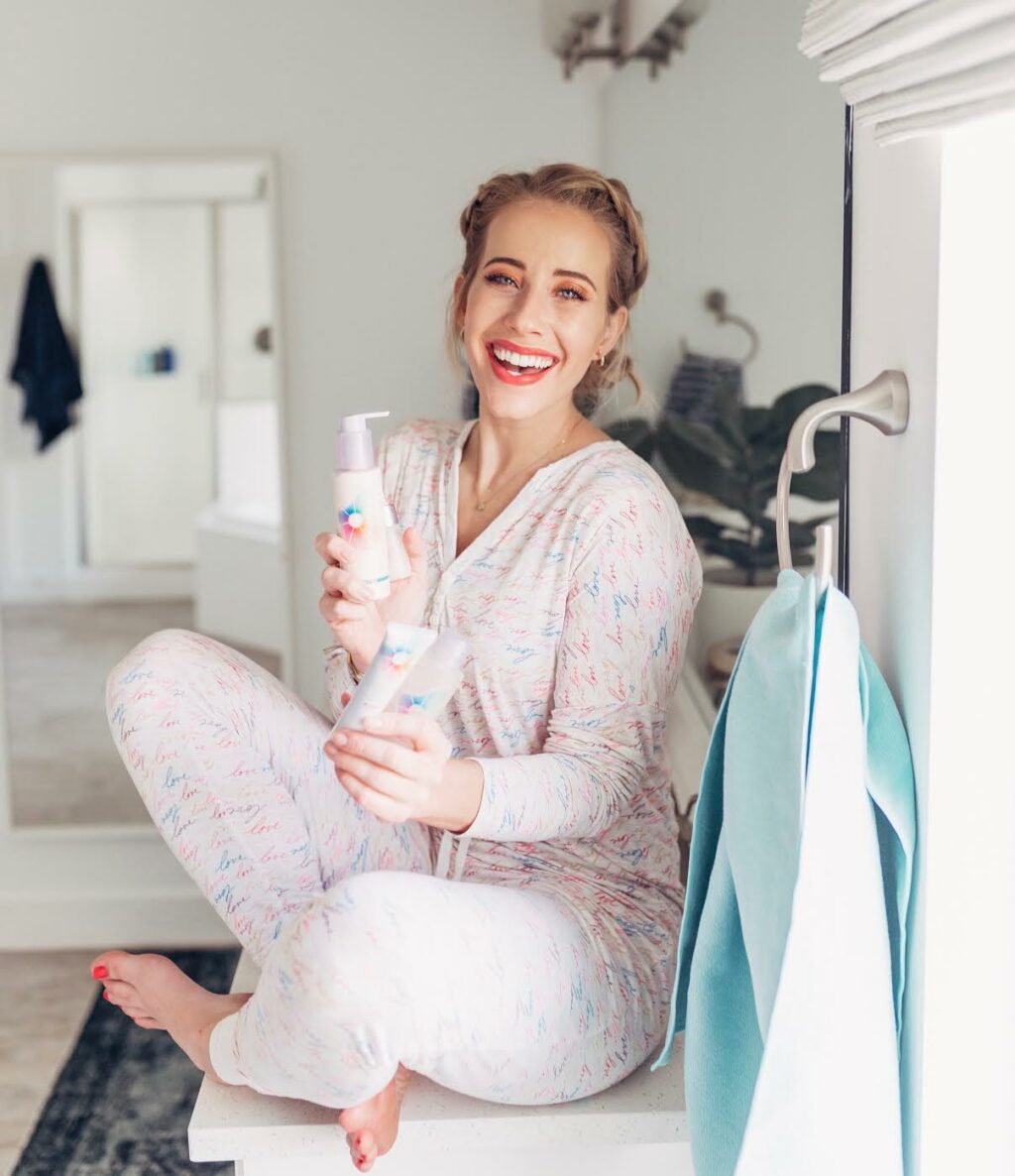 One size fits all rarely fits anyone… am I right?! Skinsei is a skin care regimen that's completely unique to you. I hopped online on my phone and took a quick skin diagnostic that asked several questions on things like where I live, how much sleep do I average, how old I am, what my concerns are with my skin etc and then Skinsei personalized a 5-product regimen that's unique to me and my lifestyle.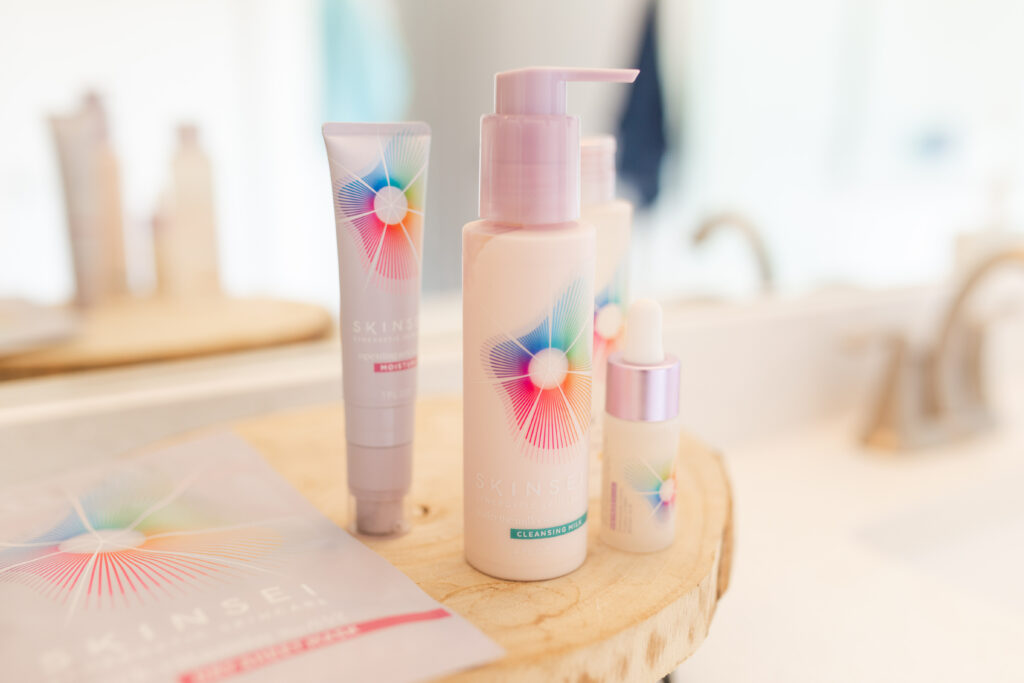 Skinsei takes into account all factors that impact your skin's health for a more holistic approach to your skincare routine and the products are 100% microbiome friendly, meaning they are designed to work without upsetting your skin's own rhythm and biology!!!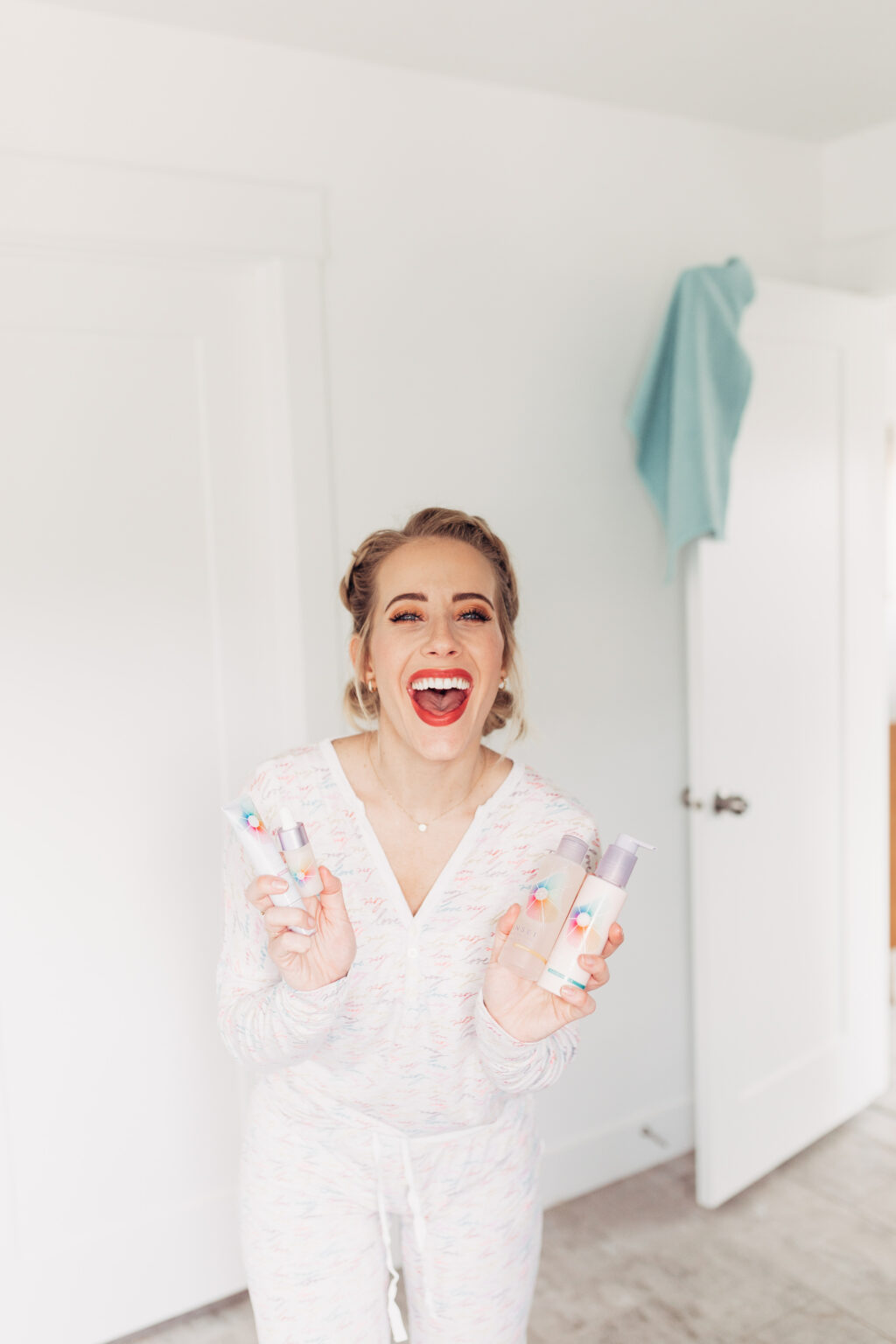 Even though your regimen is going to look different than mine (there are literally thousands of different combos), I wanted to walk you through how Skinsei has made my daily routine a piece of cake. My primary goal is to blur fine lines, and my skin concerns are uneven skin tone, lines and creases and I'm also dry and blotchy. No matter what your personal concerns are, Skinsei will provide you expert tips and tricks to improve your overall skin health.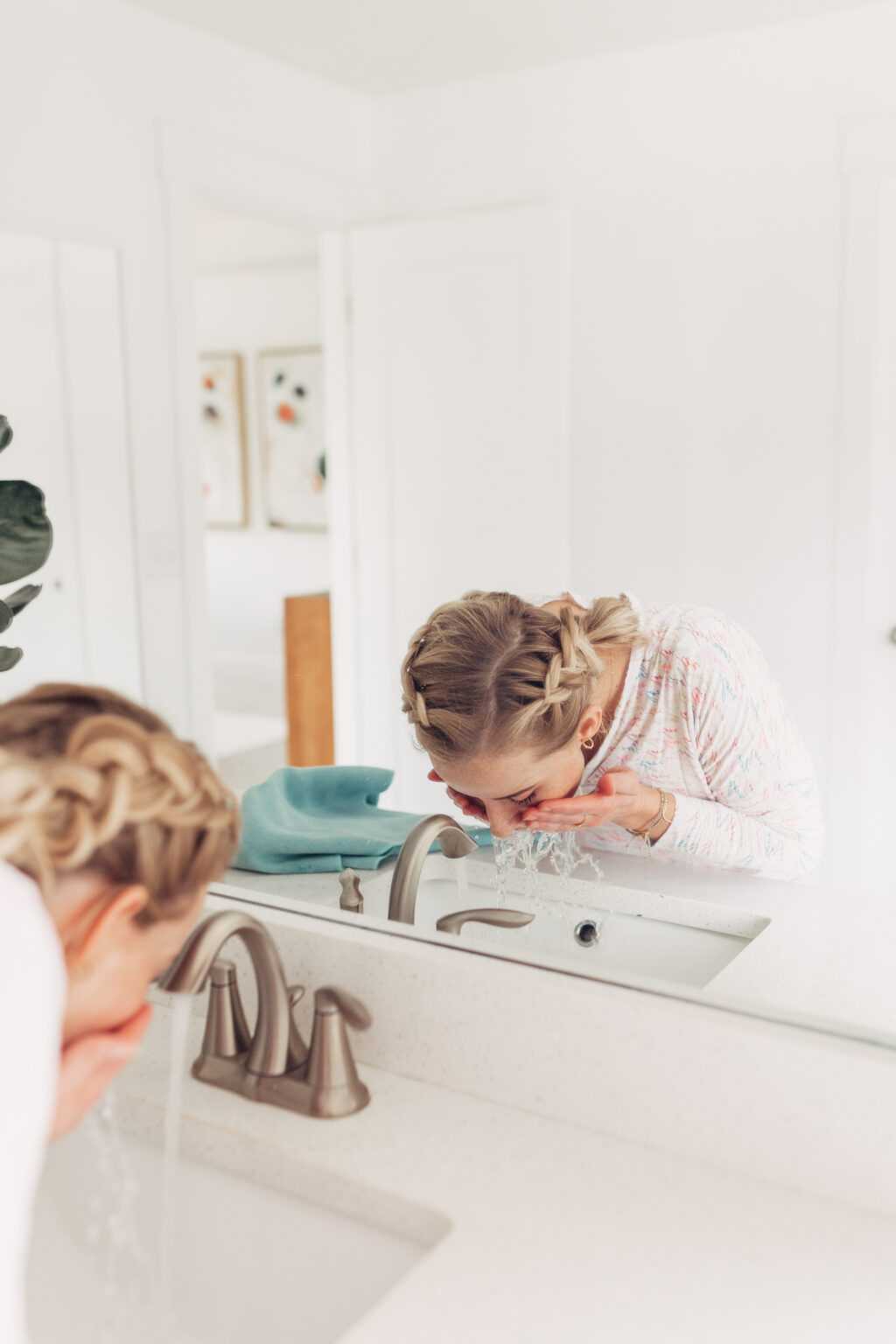 Here's my personalized Skinsei routine
Cleansing Milk. This is the creamiest cleanser I've ever used. It easily removes make-up, oil and pollutants all while calming my skin. Combine the cleansing milk with a microfiber face cloth and I'm all for it!

Essence. Essences boost your skin's hydration powers and just plumps up the skin with moisture so that it's supple and ready for other restorative treatments. I just put a few drops on my palm and press the essence into the skin, it also calms any redness and irritation!

Serum. This soothing serum helps strengthen the skin's moisture barrier against the drying effects of UV + reduces the impact of stress. The formulas on these products feel so good on the skin!

Moisturizer. I have really dry skin and literally time is trying to steal its luster and bounce!!! This moisturizer is charged with probiotics and instantly hydrates and plumps up the skin!

Mask. Skinsei recommended a neck vitamin mask, it's a 15 minute once a week mask that boosts the firmness in your neck. You can also reuse it up to 3 times! I'm all over it!
One of the best parts of this regimen is it's affordable — a personalized skincare regimen with 5 products for less than $70 a month. You really don't need to compromise with products made for 'all skin types' anymore, get something personalized to your lifestyle and your skin needs!!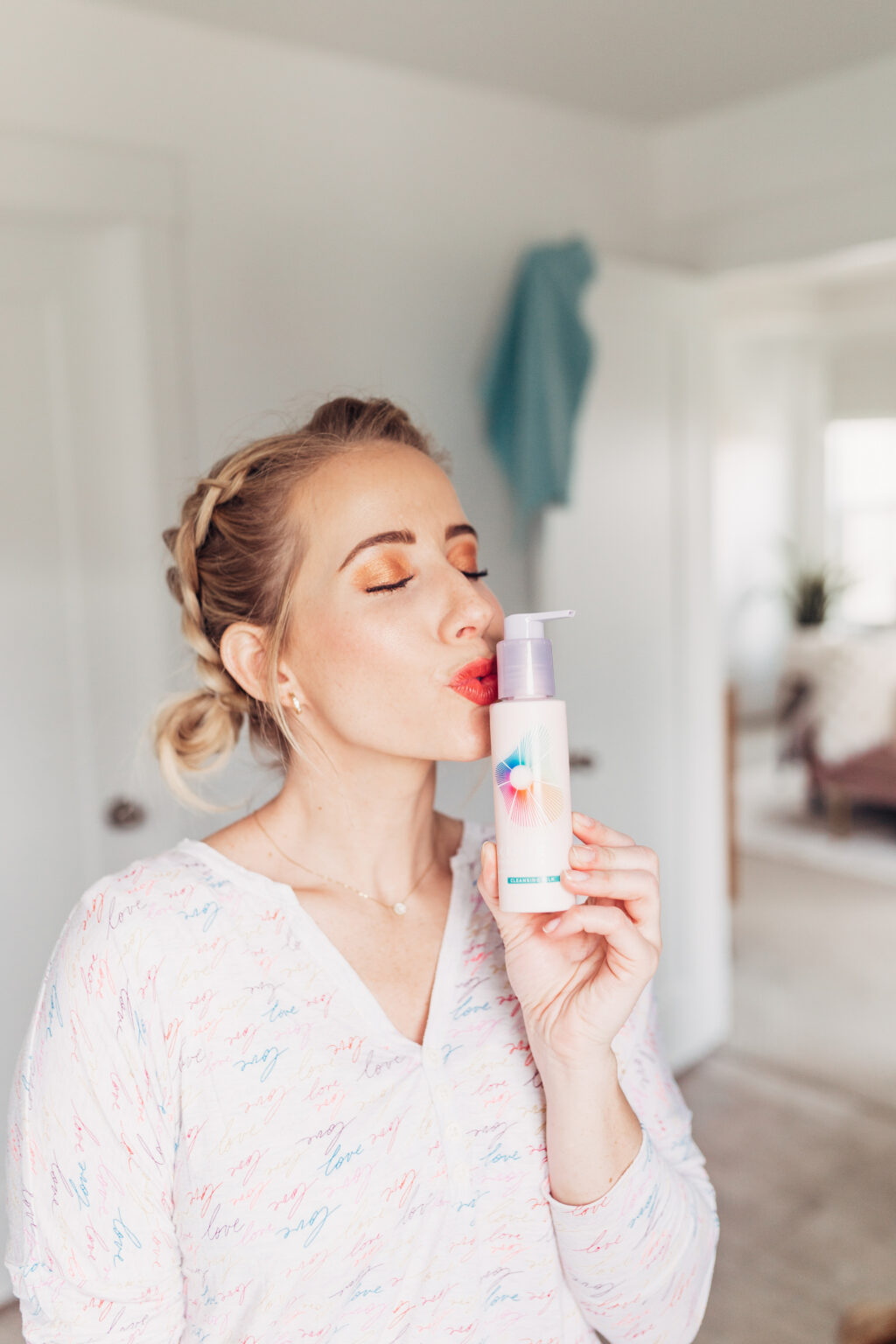 Thinking your skin is due for an upgrade?! Then grab your phone and head over to http://bit.ly/2WeixdT and get started with their skin diagnostic test. Use my code twistmepretty10 for 10% off!
Thanks Skinsei for sponsoring this post, all thoughts and opinions are my own.