Can you believe Valentine's Day is right around the corner?! I feel like V-Day has become a holiday typically celebrated by those who are in love. My little family, though, thinks of it as a day to show appreciation for all the special people who have made an impression or impact in our lives! Next week Boston and Savy are heading to their third school this year. Their teachers have been so amazing, really encouraging them to make new friends, helping them get caught up on their lessons, and just loving them and making them feel welcome. As a mother, I can't express my gratitude enough for the wonderful teachers and bus drivers who have made such a difference in our lives this year. When merci reached out to me, telling me that they were celebrating all the unsung heroes in the classroom, I knew I had to be a part of it!!
With a name that literally means "thank you," merci believes there is no better way of expressing heartfelt gratitude than with a gift that speaks for itself. Their yummy European chocolates are made from the finest ingredients available and each box contains 8 individually wrapped flavors, so there's a little something for everyone!. The Hazelnut-Crème is my favorite! And right now merci has a teachers' box available exclusively at Target for $4.99.
With the boxes of merci chocolates in mind, we headed to the store and snagged 2 bouquets of flowers and the kids each picked out a Valentine's Day card to draw pictures and write a special little thank you note for their teachers.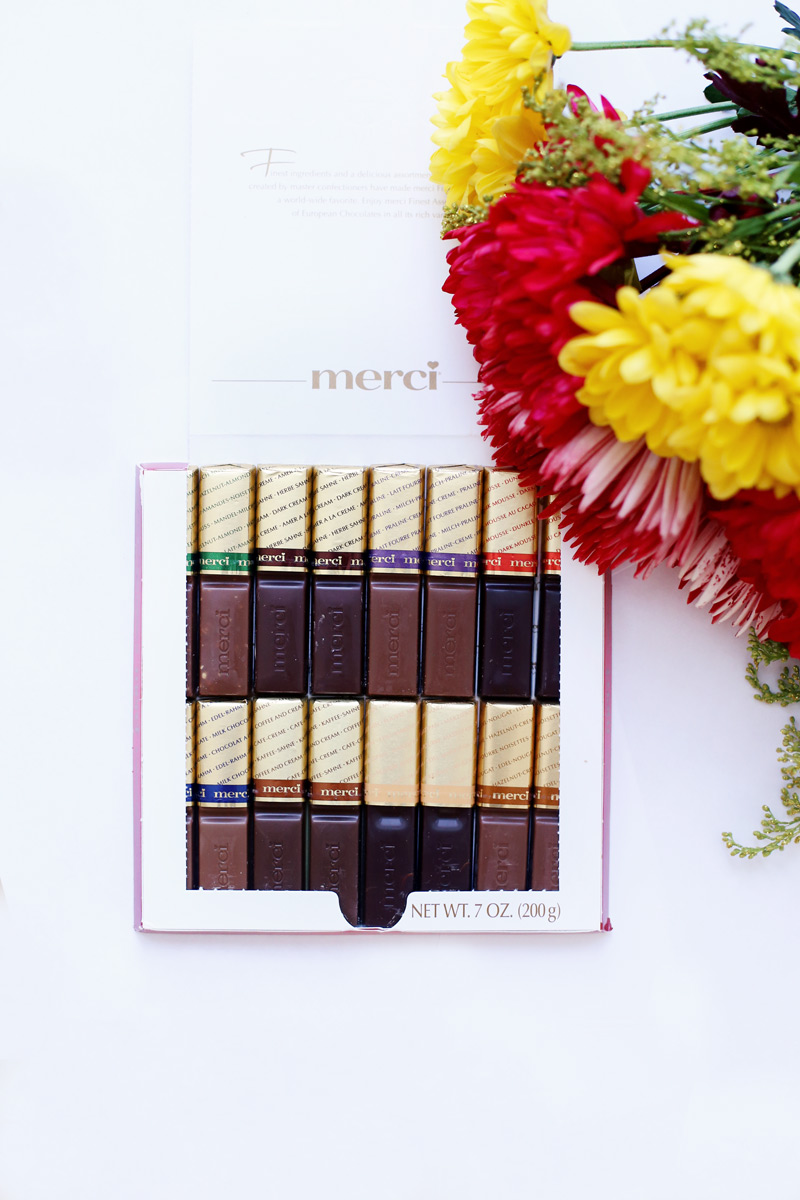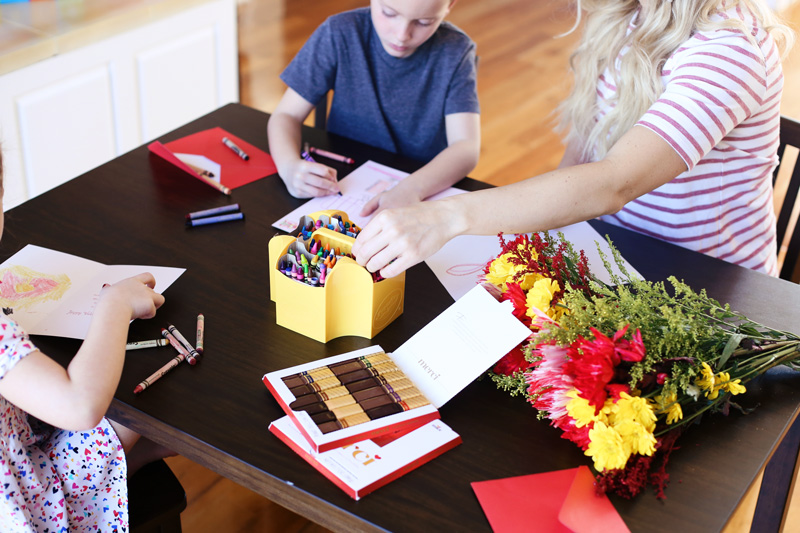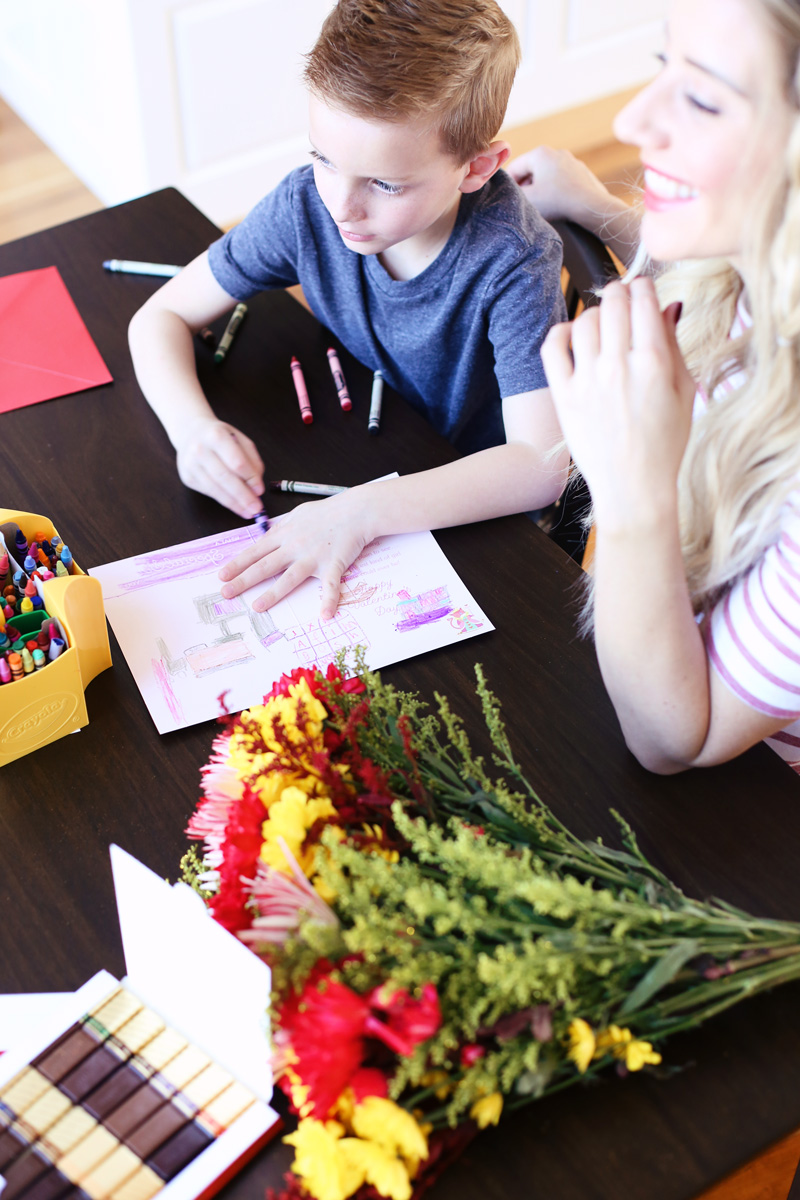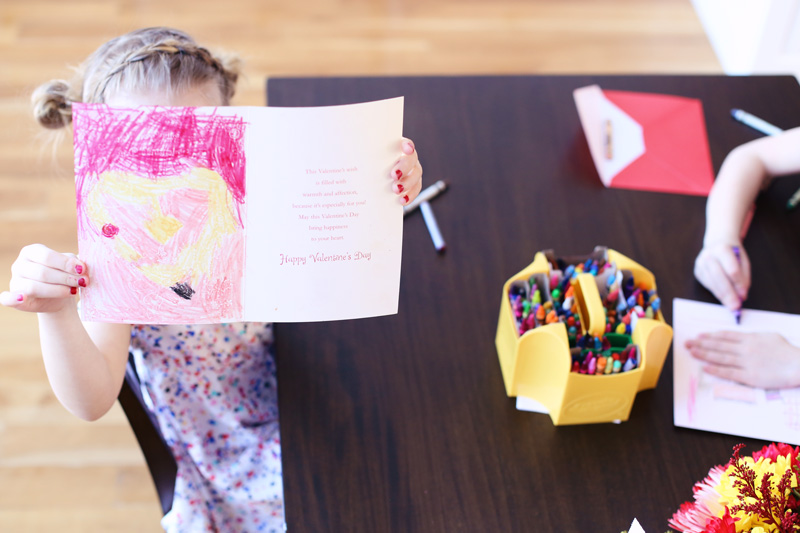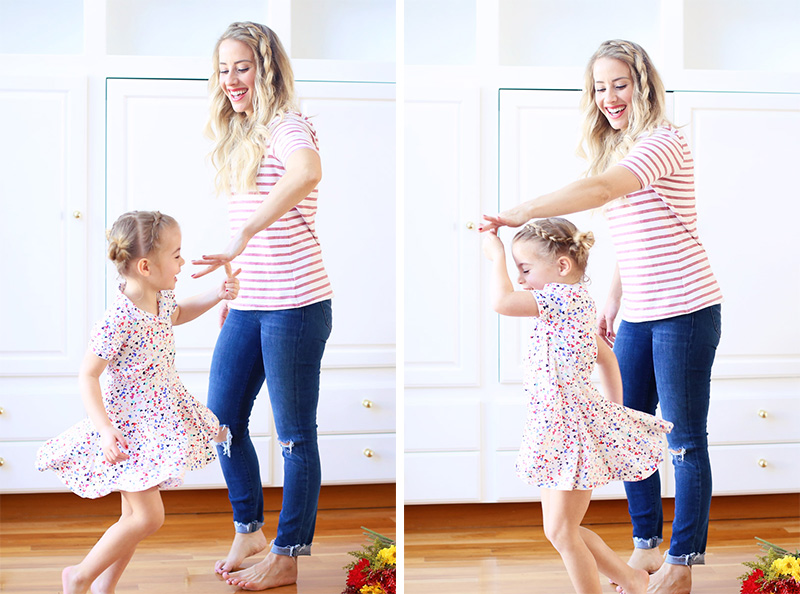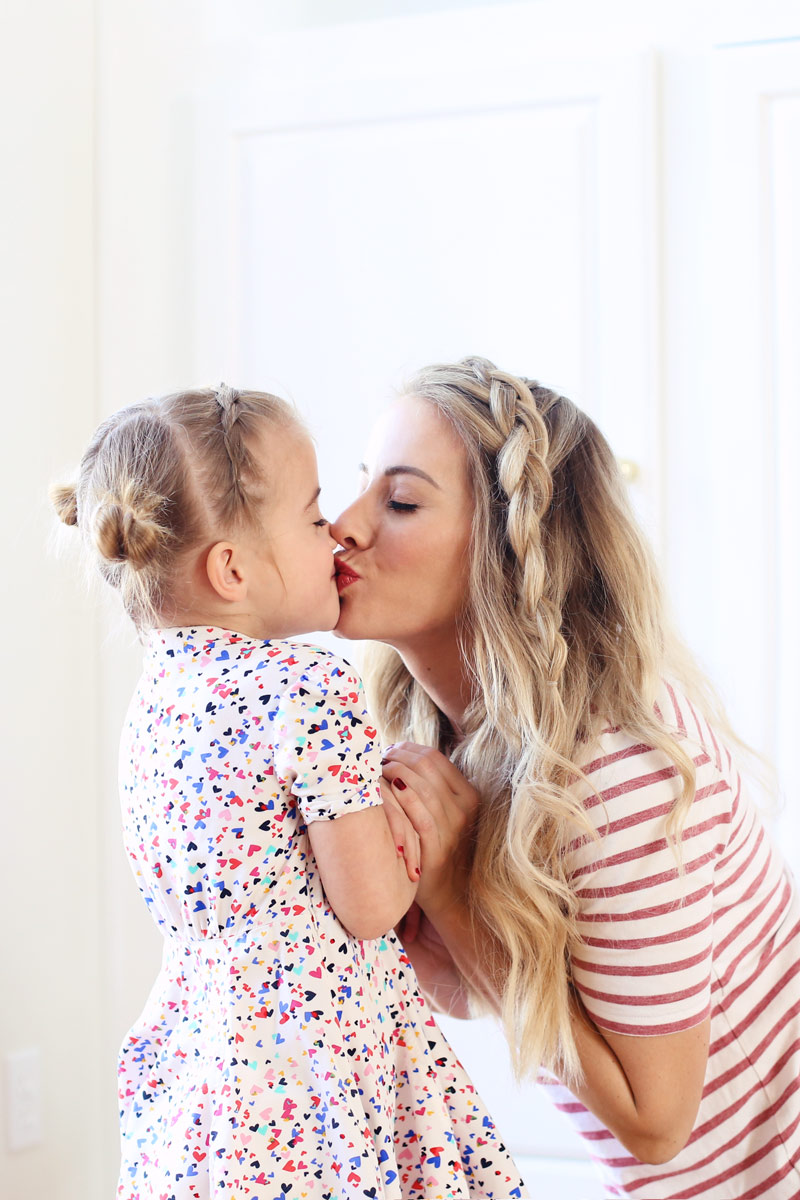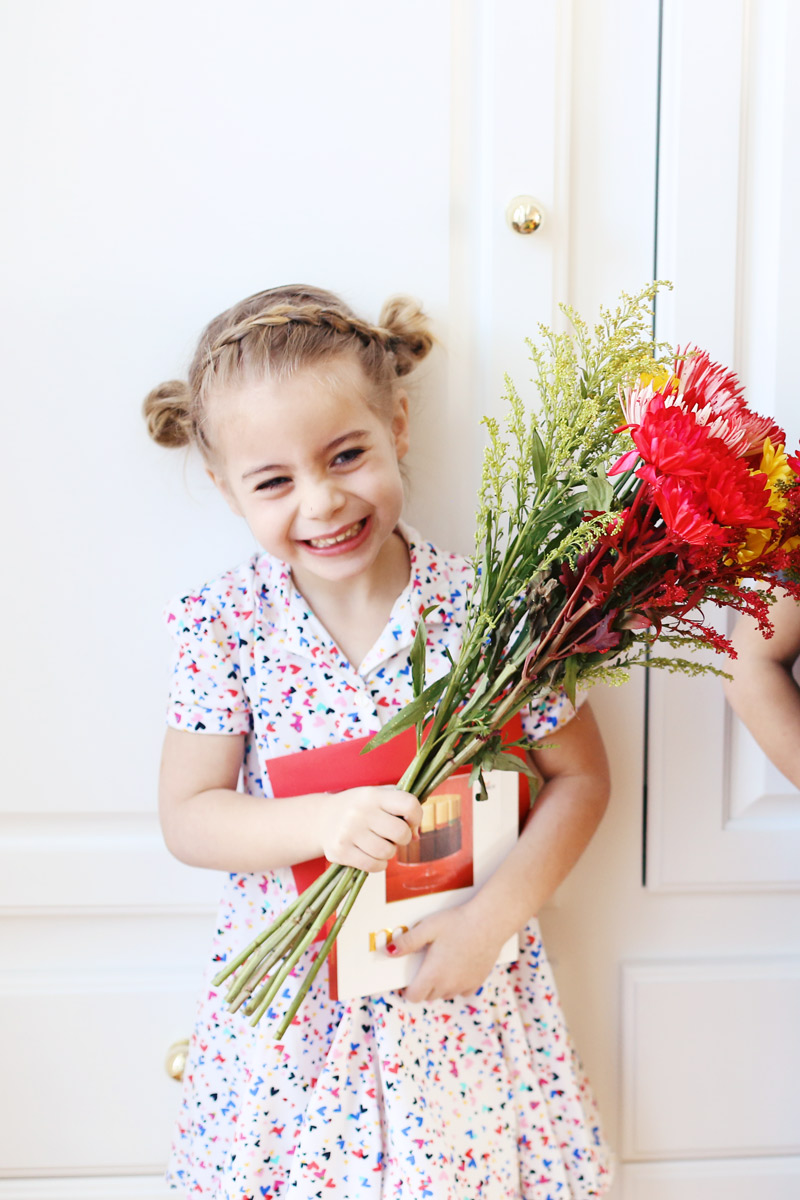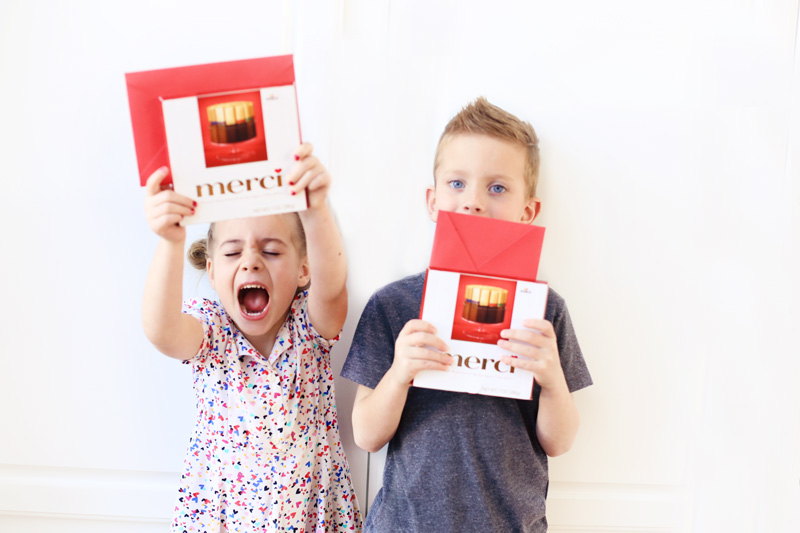 We had such a great afternoon listening to music, drawing pictures, and just spending quality time together. Plus, it took hardly any effort on my part to put together and the kids are so excited to share their gift with their teachers! So, whether it's a loved one, friend or neighbor, merci is the perfect way to share a little love this holiday. Go snag one of their custom teacher-inspired boxes at Target, or they have a beautiful heart-shaped box of chocolates you can find in most grocery stores and retailers nationwide!
Do you have any fun traditions you do with your children to help them celebrate Valentine's Day? Let me know in the comments blow! And thanks merci for sponsoring this post!